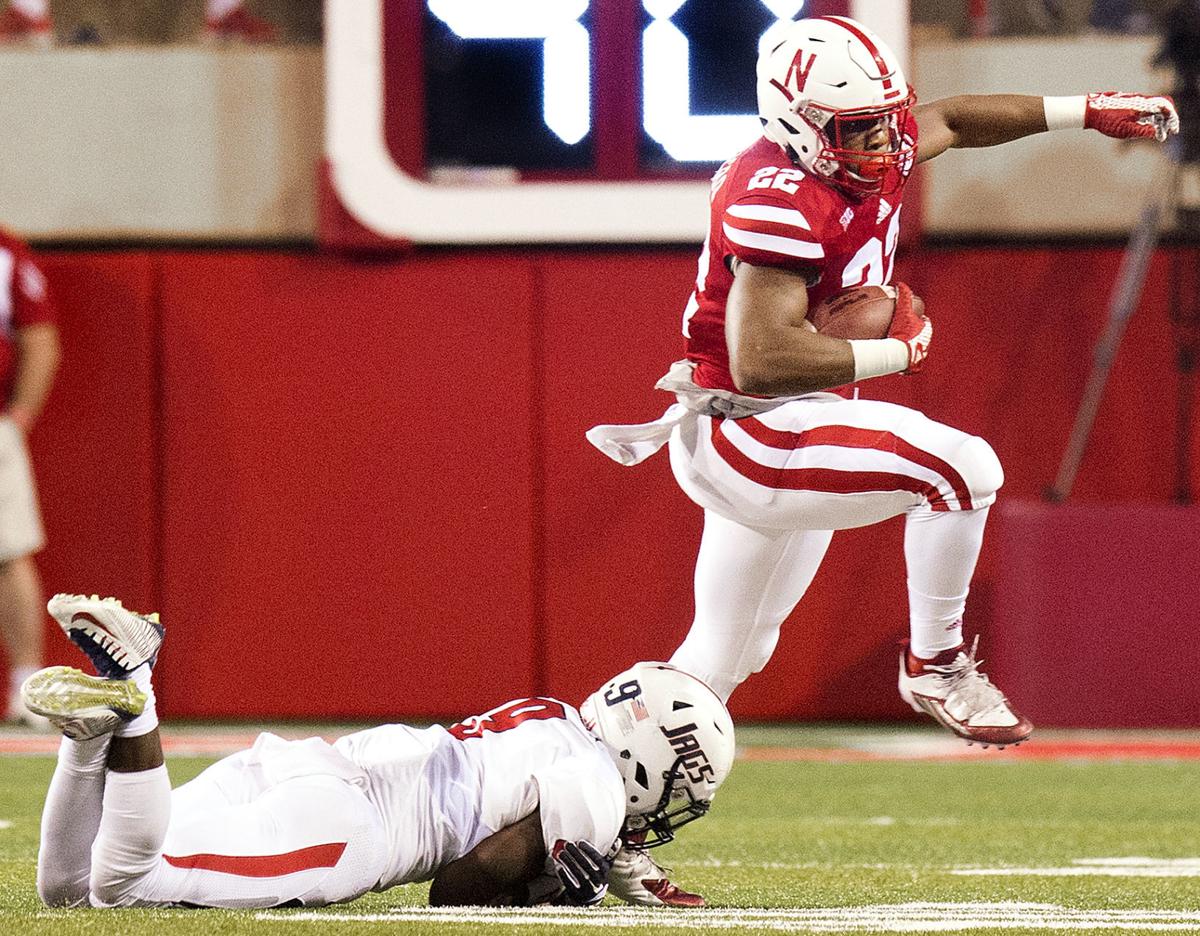 His high school coaches presented running back Devine Ozigbo with two options entering his sophomore season.
One, he could start on the junior varsity team, or two, he could join the varsity and sit about fifth-string.
"And I was like, 'Put me on varsity, I'll be the best-looking guy on the bench,'" Ozigbo said.
Turns out, he was the best-looking guy on the field, too.
As Ozigbo described, "things happened," and he not only played, but started the first game of his sophomore season at Sachse (Texas) High School. He ran 150 times for 802 yards and caught 20 passes that season, the beginning of a productive three-year career in a prolific pass-first offense.
You have free articles remaining.
Ozigbo looks back on that decision, saying it influenced his thinking in burning his redshirt as a Nebraska freshman.
"In my mind, I was going to try to play, do whatever I could do to try to play," Ozigbo said. "Either way, I knew it was going to help me — redshirting is going to help, and playing is going to help. I just tried to be as well-prepared as I could coming in so I didn't have a definitive, 'I want to play this year.'"
You may have seen Ozigbo on the field in the Huskers' 48-9 rout of South Alabama on Saturday night. He had a 2-yard carry in the fourth quarter, a play before an interception ended the drive.
"That was fun," Ozigbo said. "I felt like as soon as I got the ball, everything just like froze, and then I took off. After that, everything kind of settled in. The next play, unfortunately, the drive was ended, but it was fun while it lasted."
Ozigbo said he hasn't talked specifically about his role with coaches, who focused Saturday on keeping the ball in the hands on one back — that being junior Terrell Newby, who ran for a career-high 198 yards — rather than taking a by-committee approach.
But Ozigbo has found a niche on special teams, starting on kickoff return and playing as a backup on punt return and kickoff.
"I just know I want to impact the game in as big a positive way as I can," Ozigbo said. "Wherever they put me, I'll do my best at that spot."