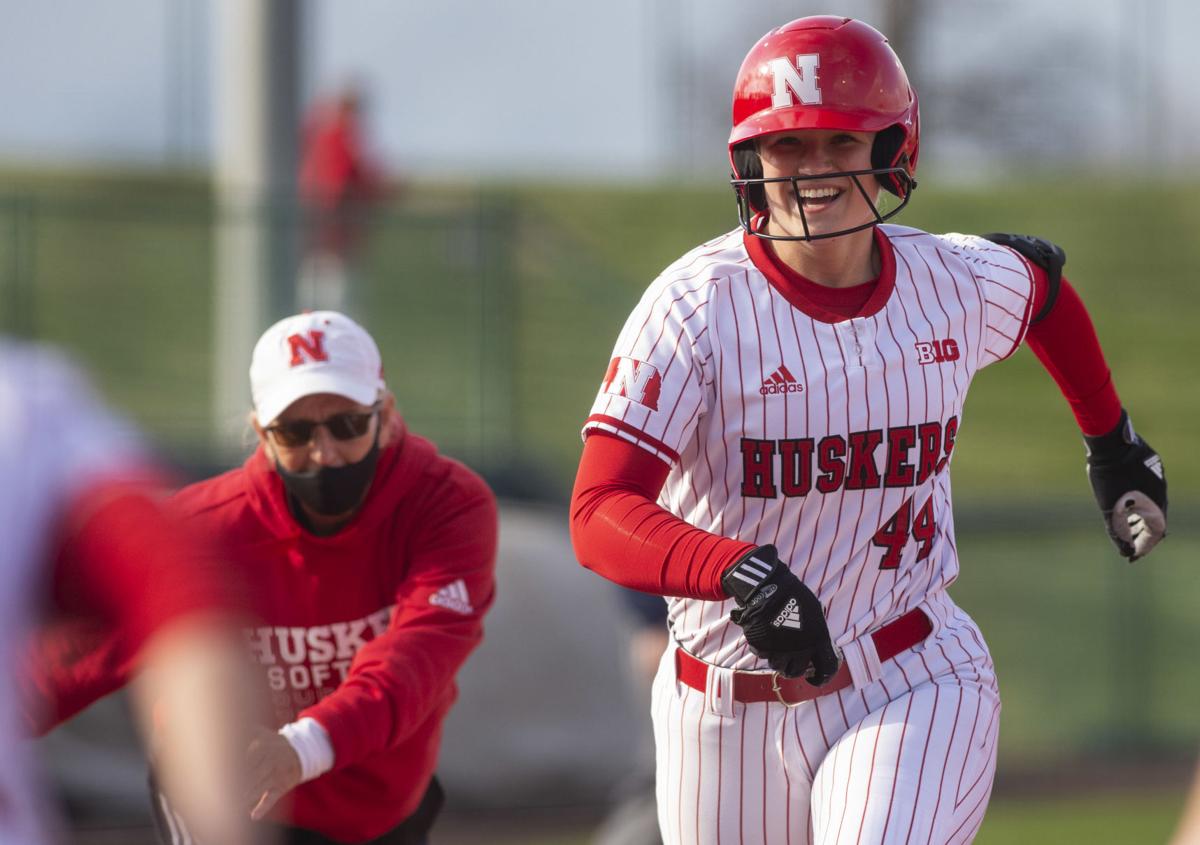 For Olivia Ferrell and her upperclassman teammates, it had been a long time — 698 days to be exact — since they last played in front of the home crowd, so this was a day of reacquaintance.
"It was really interesting because it's been so long, especially the last pitch of the game, they're all clapping and stuff," the Nebraska junior pitcher said. "I was like, 'I need to chill out and take a breath,' because it was so exciting to know they were here for me and the whole team."
The Nebraska softball team said welcome home in a big way Friday at Bowlin Stadium in a series-opening 9-0, five-inning win against Penn State. The Huskers blasted three home runs, including two from freshmen, and drove in a season high in runs. Ferrell, meanwhile, tossed her first career shutout.
Not a bad way to reopen Bowlin Stadium, which had 270 fans in attendance on a cool and breezy late afternoon. NU never got a chance to play at home last year after the COVID-19 pandemic stopped the season 23 games in.
Four freshmen played in their first home game Friday, including third baseman Sydney Gray, who had two hits. She hit a solo home run in the fourth inning to push the Husker lead to 4-0.
A five-run fourth inning — which included a two-run, pinch-hit homer from Peyton Glatter to straightaway center, and a two-run shot from freshman Kaylin Kinney over the scoreboard in left field — broke the game open.
"I really didn't know what it was going to look like and how it was going to be with the new year," said Gray, who now has five hits in her last six at-bats. "Just being out there and seeing fans behind the backstop was crazy and it made you feel so good inside."
Though Penn State (0-13) has yet to win a game, the Nittany Lions have one of the Big Ten's top arms in Bailey Parshall. Sparked by a two-run triple from Anni Raley, the No. 9 hitter, in the second inning, the Huskers put together solid at-bats against the junior left-hander.
Penn State had only allowed one home run all season before Friday, but gave up three to the Huskers (7-6).
"I really thought this offense has been coming week in and week out, and all of them," NU coach Rhonda Revelle said. "It doesn't matter where we are in our lineup, we've seen production."
Ferrell has been producing, too.
The Elkhorn South graduate improved to 4-4 and lowered her earned-run average to 2.05 after scattering three hits and striking out seven behind a heavy dose of off-speed pitches.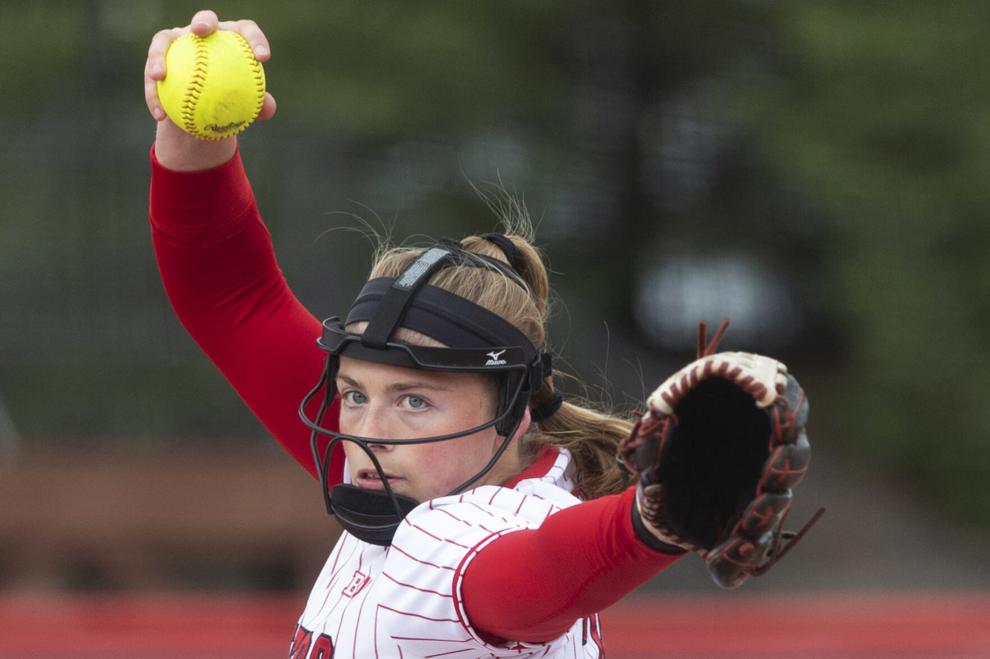 "My change was really on today, so when I can have that, it's kind of like a comfort pitch for me," Ferrell said. "It was keeping them off balance, which was good."
Ferrell also was very efficient, only needing 65 pitches to finish off the Nittany Lions in five frames. That could be helpful going into the remainder of the four-game series as Ferrell will likely take the circle at least once or twice more.
"That was kind of the goal going in, even if it went seven (innings), just trying to be efficient as possible just knowing that this is our first time playing four-game series," Ferrell said.
Friday's game was moved up two hours to avoid the rain. That sort of fast-tracked things and didn't allow for coaches and players to think too much about what the first home game was going to feel like, Revelle said.
The coach added that it was key for her to stay focused, to set an example for the team to follow.
"I knew our team was really, really excited and just trying to be an energy for them that was really steady," she said. "I just know especially with eight freshmen and half of the team never playing a game here, I knew the adrenaline was going to be shooting through the roof."
Nebraska and Penn State will play two games beginning at noon Saturday. Sunday's series finale has been moved up to 11 a.m.