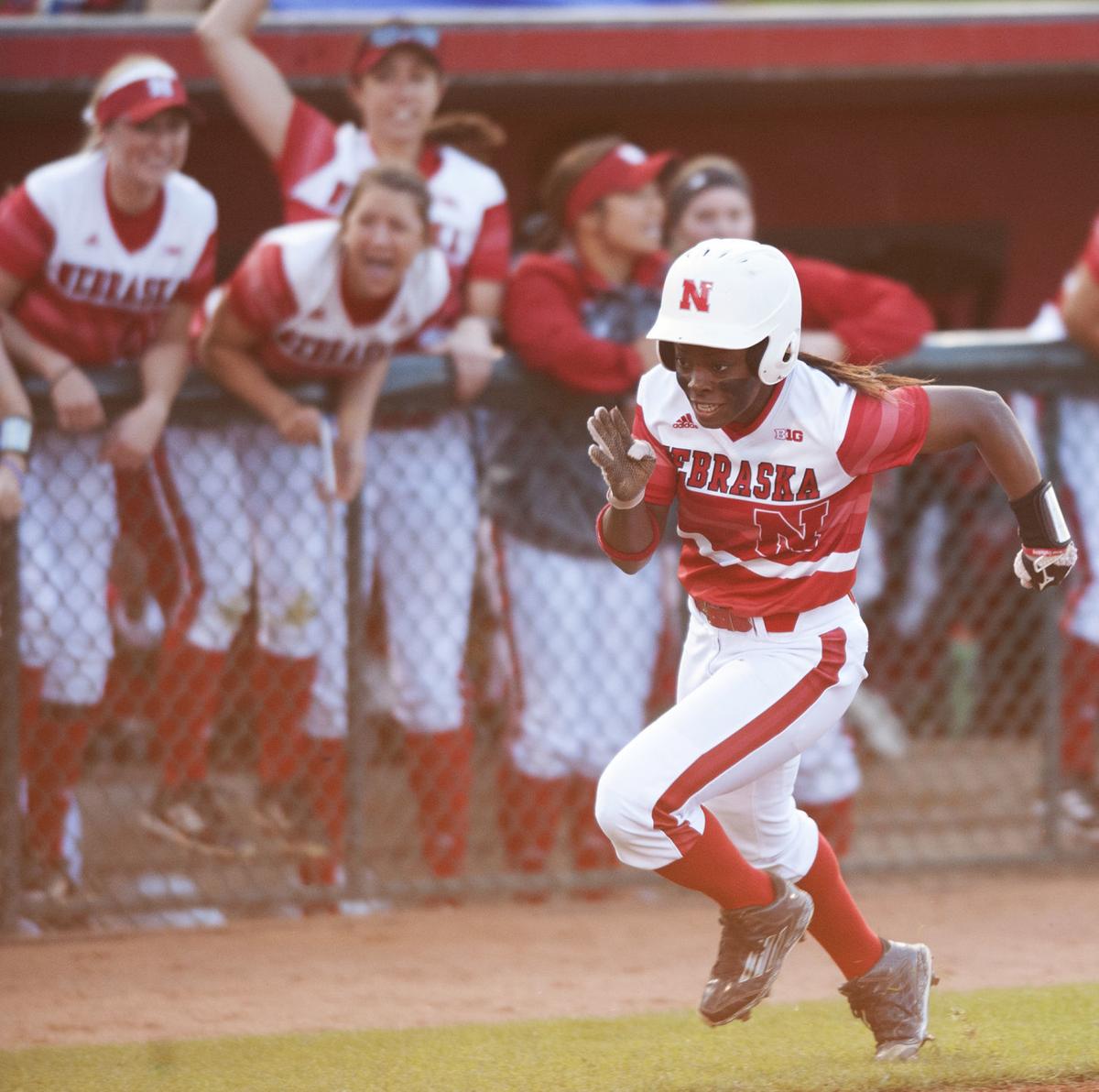 Two former Nebraska players were among those to walk out on the Scrap Yard Dawgs' professional softball team after the franchise posted a controversial tweet Monday evening.
The team's Twitter account tweeted a picture of the entire team standing for the national anthem prior to Monday's game against the USSA Pride near Houston. The tweet — posted by the team's general manager, according to reports — suggested that the players were making an anti-kneeling political statement.
It read, "Hey @realDonaldTrump Pro Fastpitch being played live @usssapacecoast @USSSAPride Everyone respecting the flag!"
The tweet was later deleted.
Members of the Scrap Yard Dawgs were outraged, including former Huskers Taylor Edwards and Kiki Stokes. Both are playing for the independent softball team this summer.
Stokes, who was an All-America outfielder at NU, is one of at least two Black players on the team.
"I am so hurt," Stokes posted on social media Tuesday. "Never in my entire playing career or even life have I ever been so hurt. I have never felt so small in a locker room, so helpless, so lonely ... I feel betrayed, embarrassed, disgusted, angry."
Stokes continued, part of the message directed toward the team's GM: "You've failed to understand my perspective by saying all lives matter. You failed to feel my pain when said in front of everyone that you of all people were in an uncomfortable situation at the moment, you failed when you tried to justify what was said."
Edwards, a former All-America catcher, responded immediately after Monday's game.
"I will not stand by the actions of Connie May (and) what she wrote on the Scrap Yard FP Twitter account," Edwards wrote. "This was done during our game without our knowledge, but most importantly during a time we as American women wanted to show HOPE (AND) SHINE LIGHT during this uncertain time.
"I don't know what actions will come next from a softball standpoint, but I will no longer be playing for or supporting (Scrap Yard Dawgs)."
The matter of standing or kneeling for the national anthem began when former NFL quarterback Colin Kaepernick began to kneel during the sporting event staple to protest police brutality. It has picked up again following the tragic death of George Floyd in Minneapolis.
Edwards and Stokes have played for Scrap Yard Dawgs for several years. The team is made up of many former college standouts, including Monica Abbott and Osterman.
Monday marked the first game of the season for Scrap Yard Dawgs.
Stokes is an assistant coach at South Dakota State, while Edwards was a volunteer assistant at Nebraska for two years.