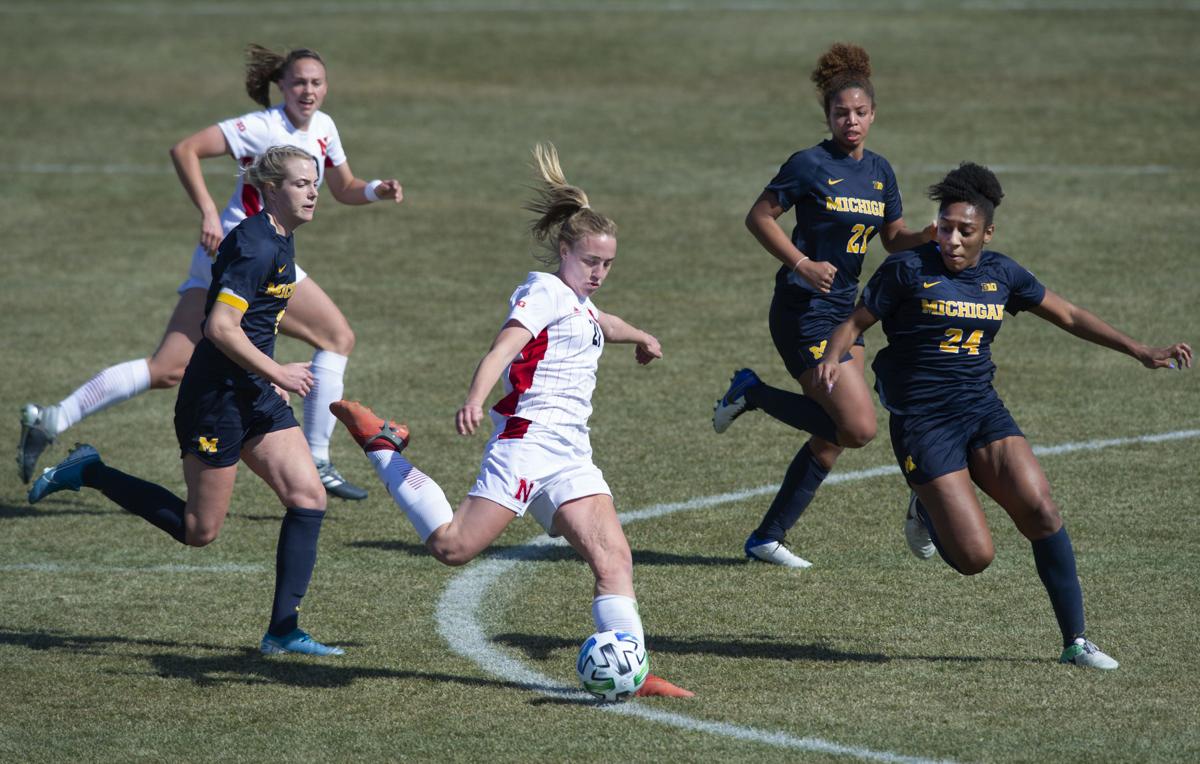 The Nebraska soccer team will take a trip to Illinois this weekend for a pair of matches to conclude its regular-season road schedule. 
On Thursday, the Huskers (1-2-2) take on Illinois (3-2-1) at 2:30 p.m. On Saturday, NU gears up against Northwestern (3-3) at noon. 
Nebraska is coming off two consecutive matches that went into additional time: a 3-2 loss to Michigan on March 7 and a scoreless draw with Wisconsin on Saturday. 
An interesting Husker note: The team has scored four goals this season, and each of them has come from a player who had not previously scored in a Nebraska uniform.
Eleanor Dale leads the Huskers with two goals this season, both scored in the team's lone win of the season, a 2-1 result against Purdue on March 4 at Hibner Stadium.
The Nebraska-Illinois match will be televised on Big Ten Network.
Photos: Nebraska, Michigan enjoy some Sunday soccer
Michigan vs. Nebraska, 3.7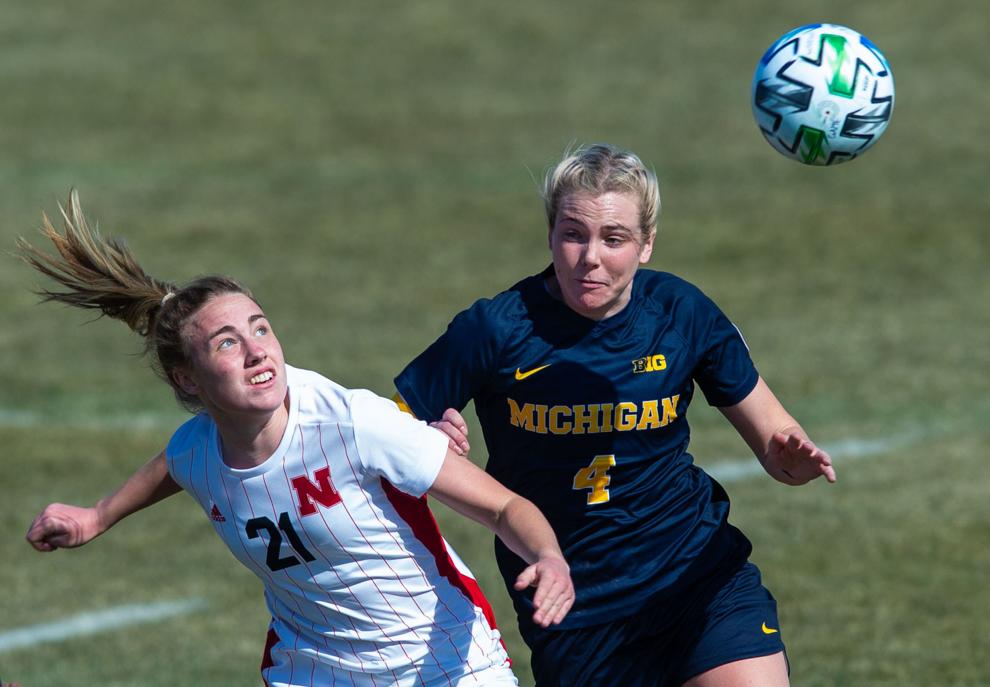 Michigan vs. Nebraska, 3.7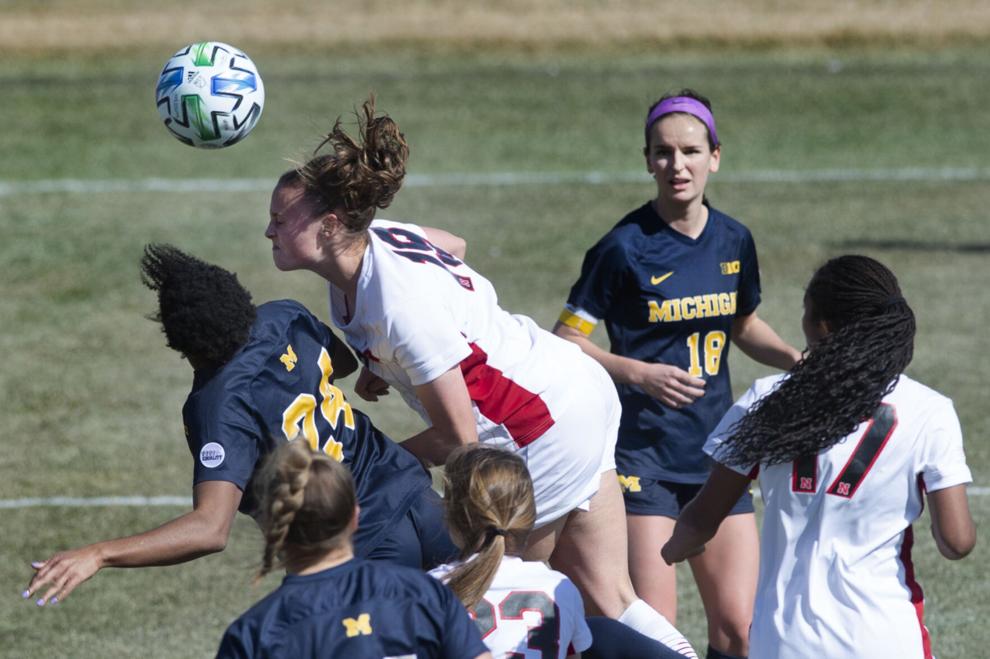 Michigan vs. Nebraska, 3.7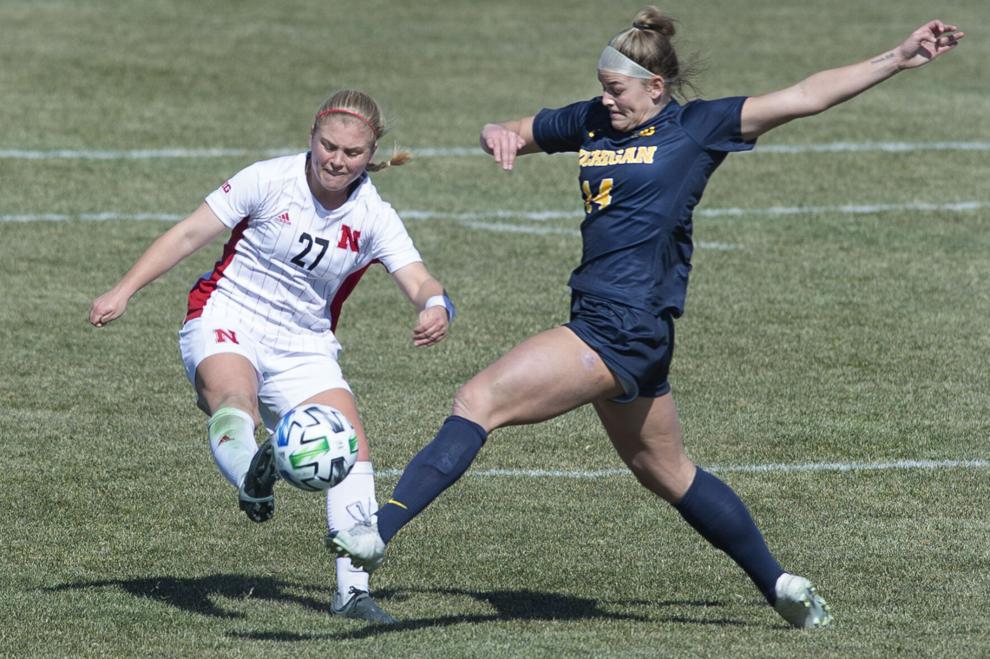 Michigan vs. Nebraska, 3.7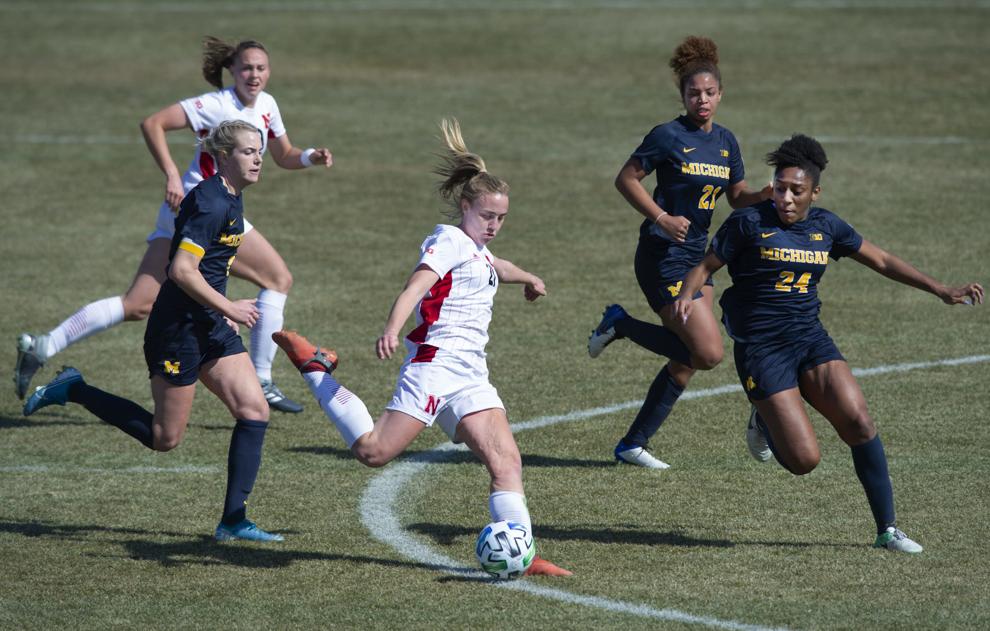 Michigan vs. Nebraska, 3.7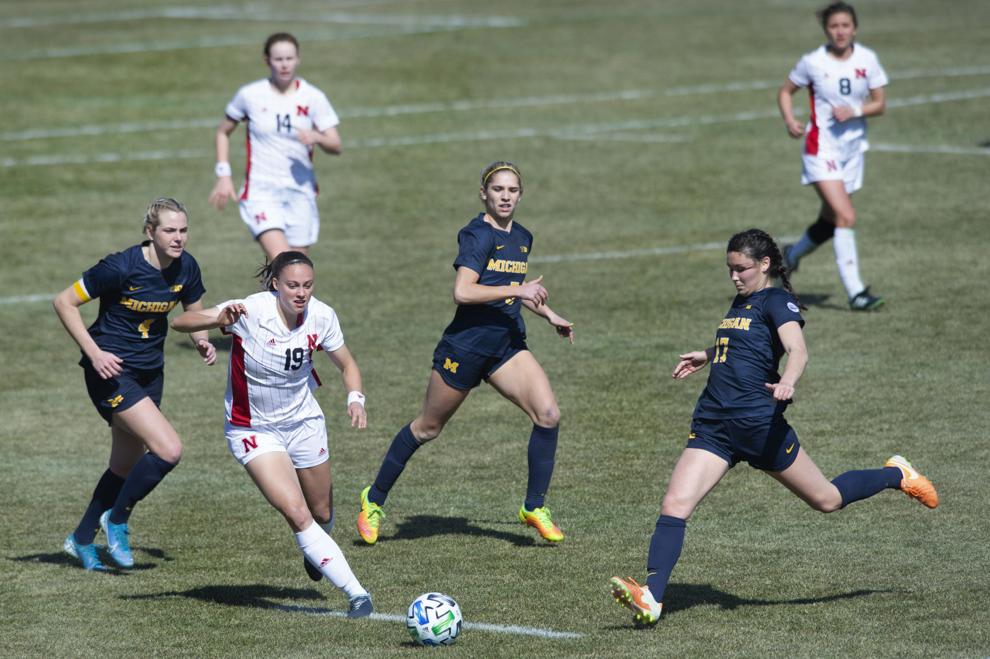 Michigan vs. Nebraska, 3.7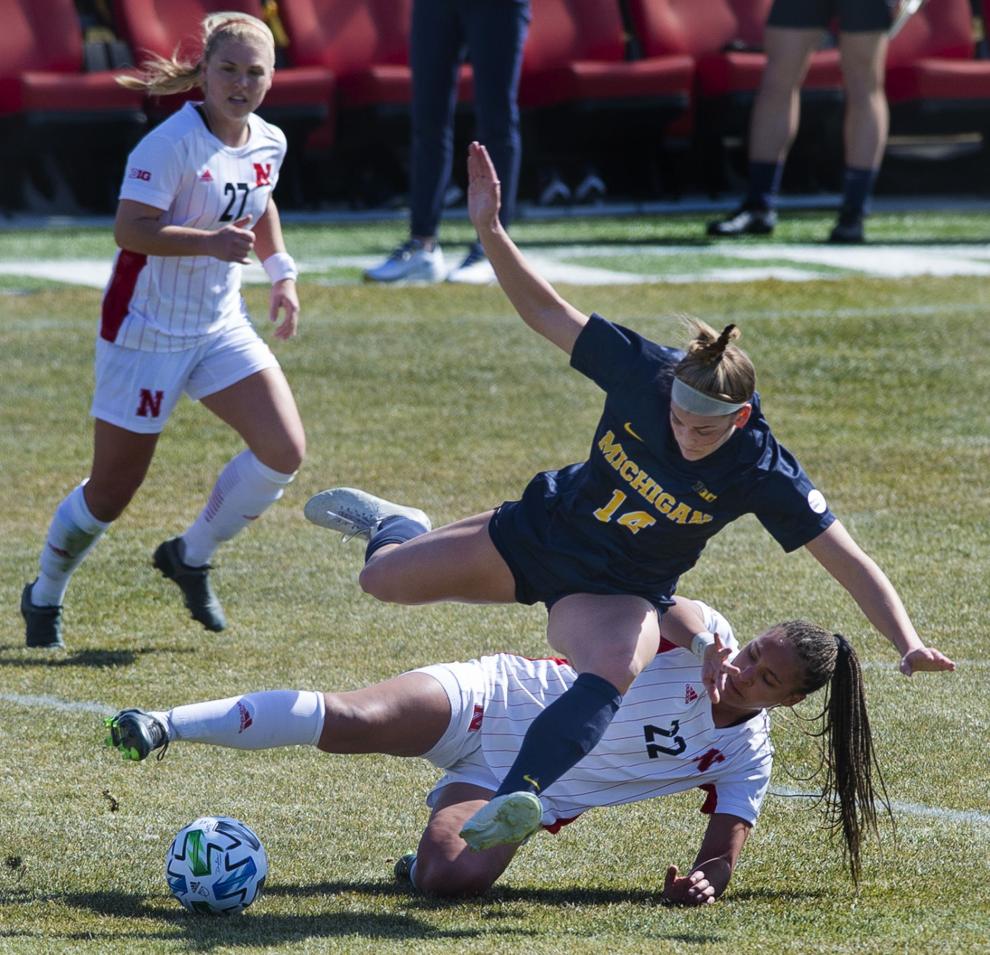 Michigan vs. Nebraska, 3.7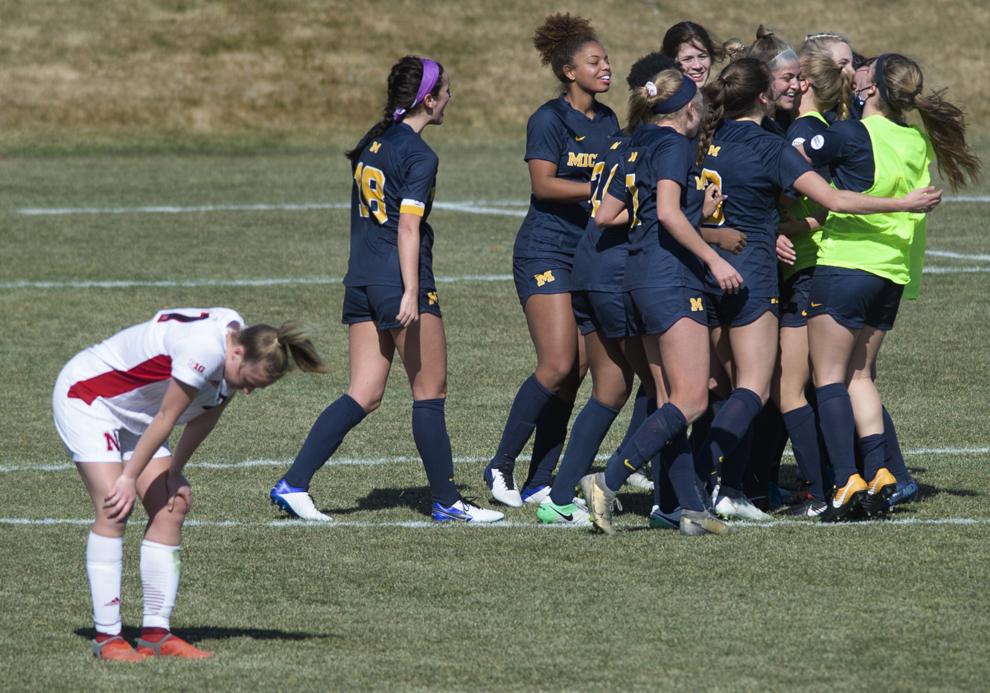 Michigan vs. Nebraska, 3.7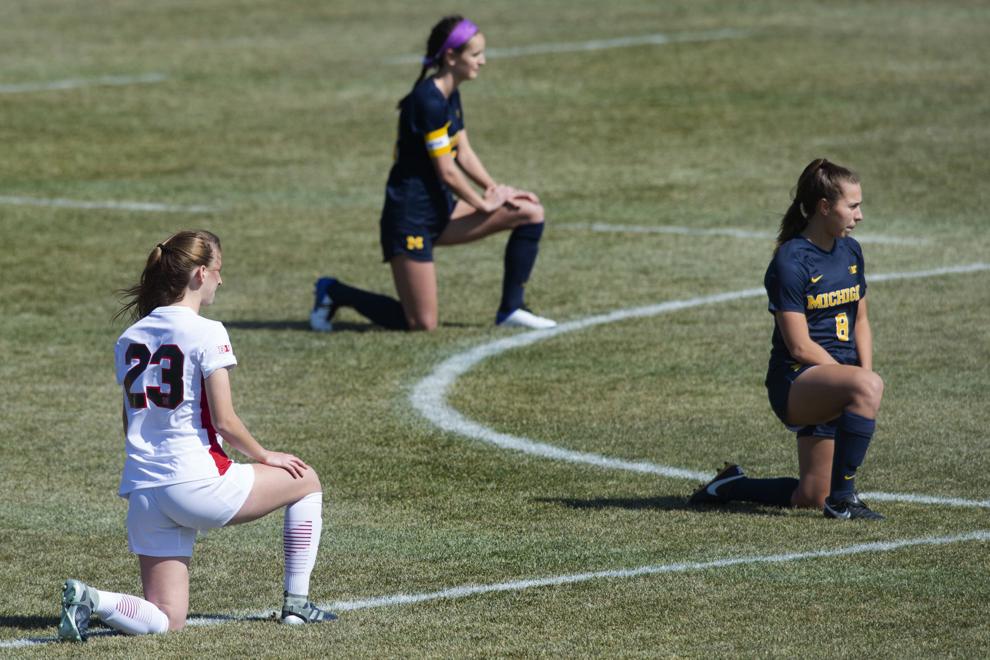 Michigan vs. Nebraska, 3.7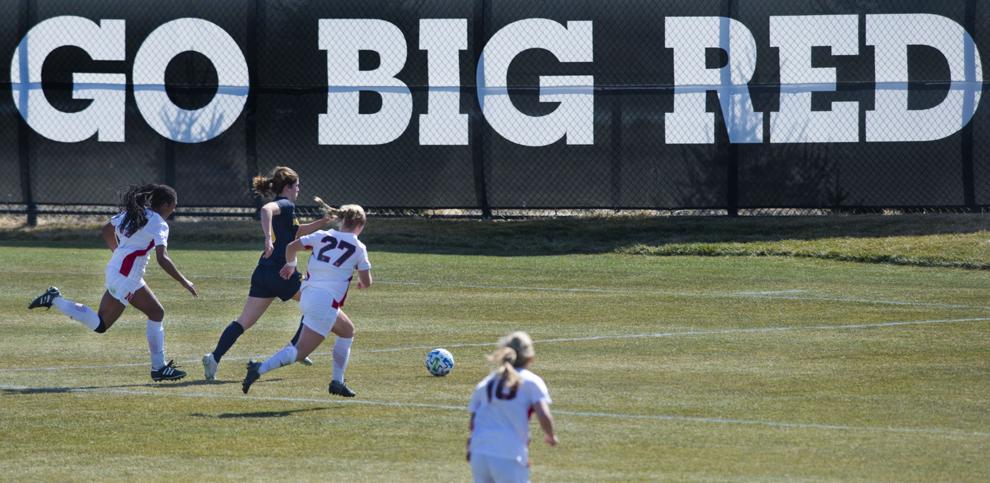 Michigan vs. Nebraska, 3.7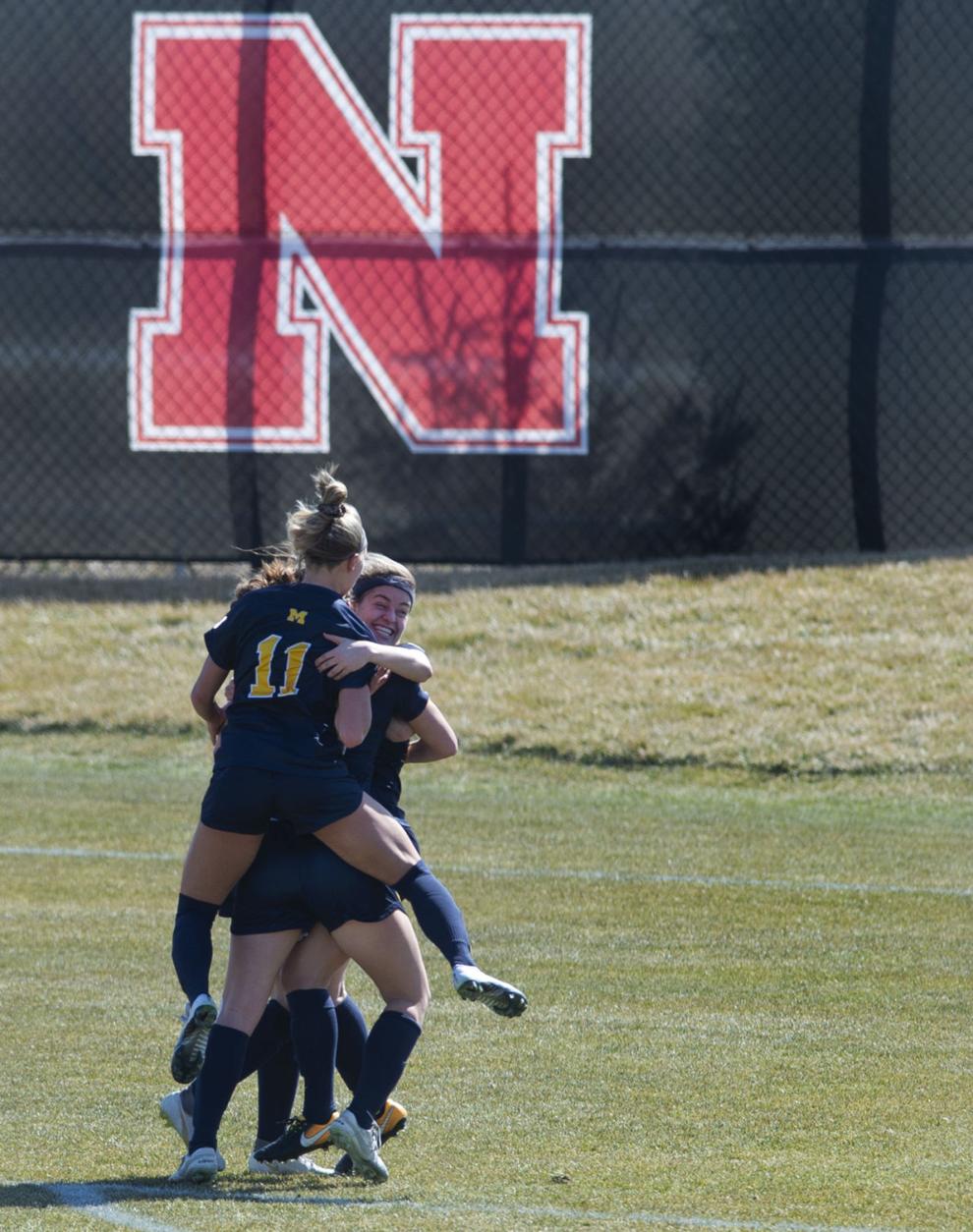 Michigan vs. Nebraska, 3.7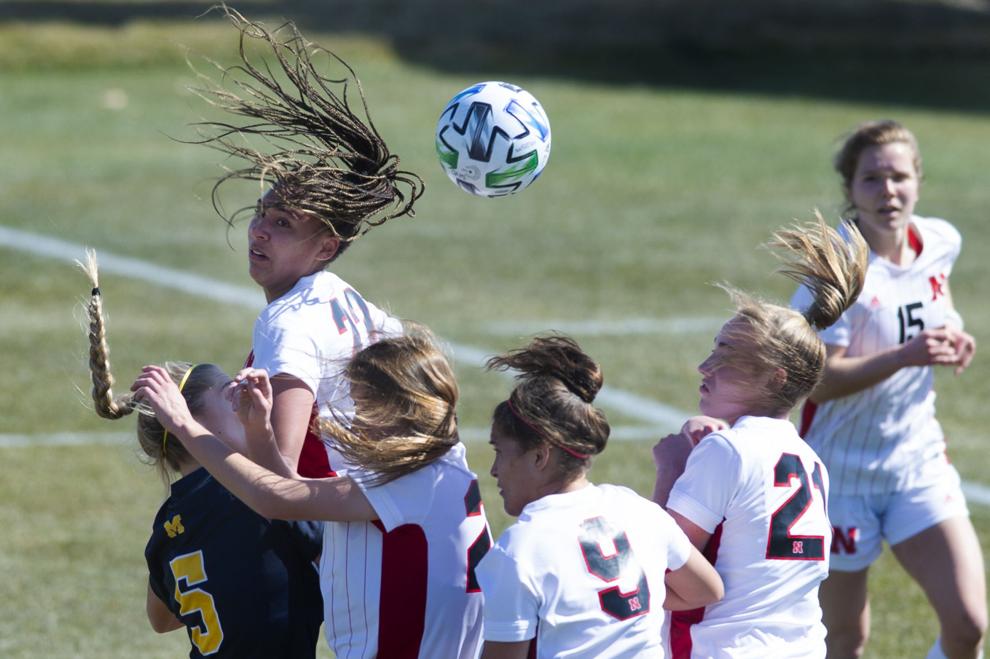 Michigan vs. Nebraska, 3.7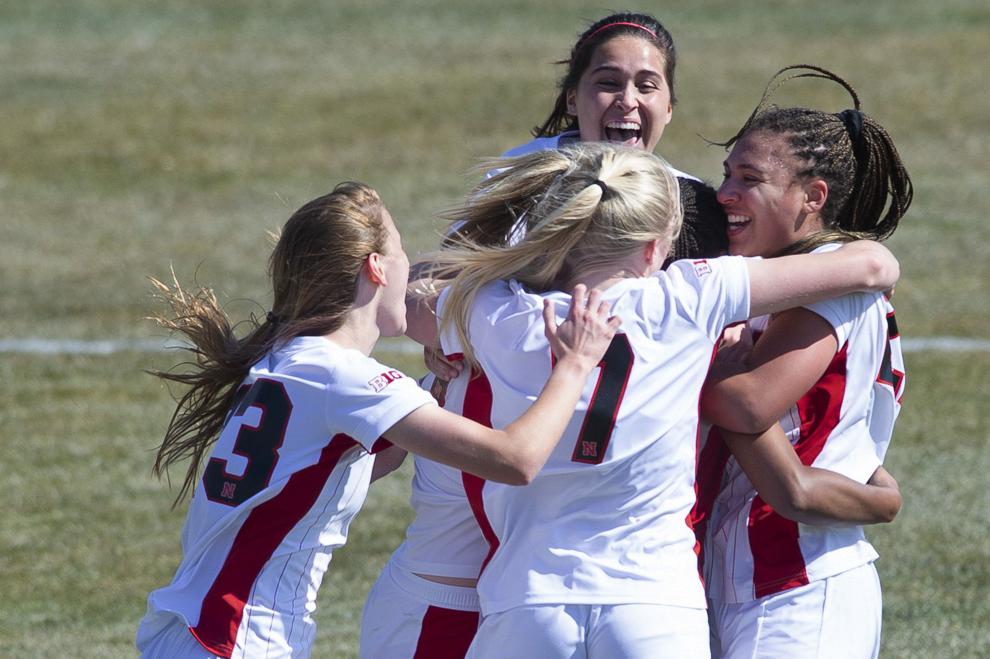 Michigan vs. Nebraska, 3.7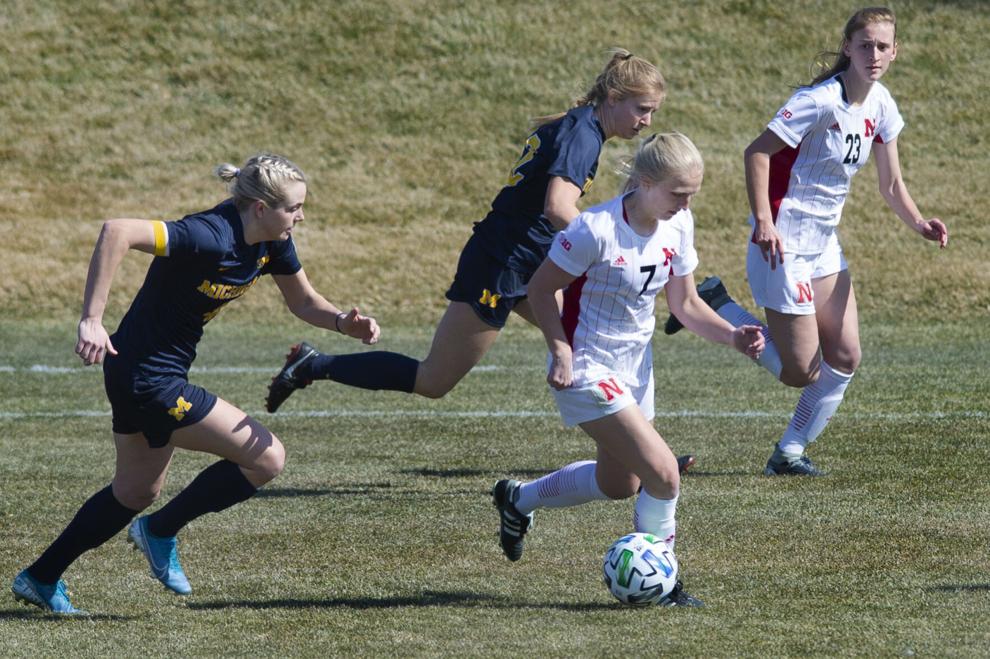 Michigan vs. Nebraska, 3.7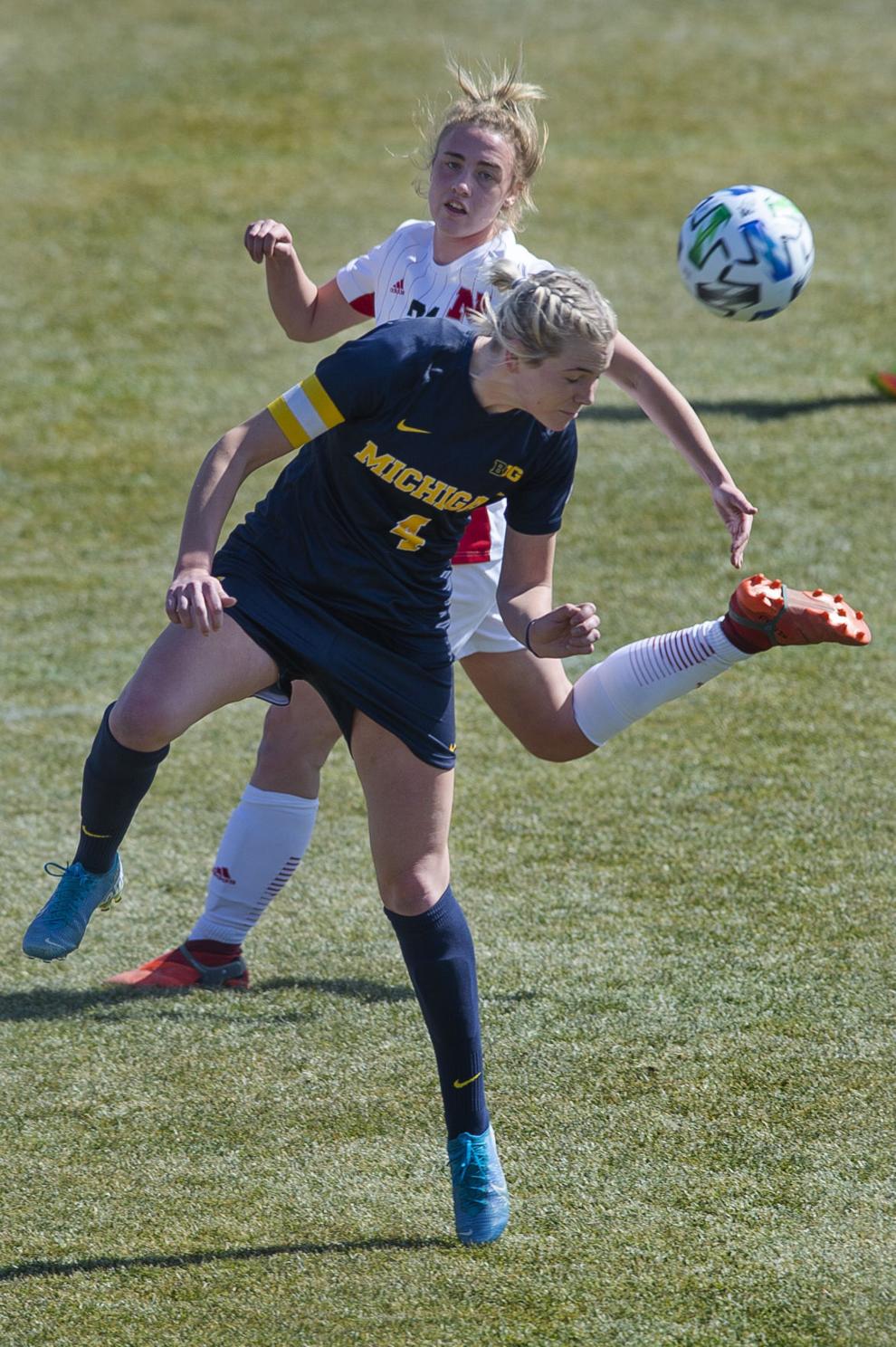 Michigan vs. Nebraska, 3.7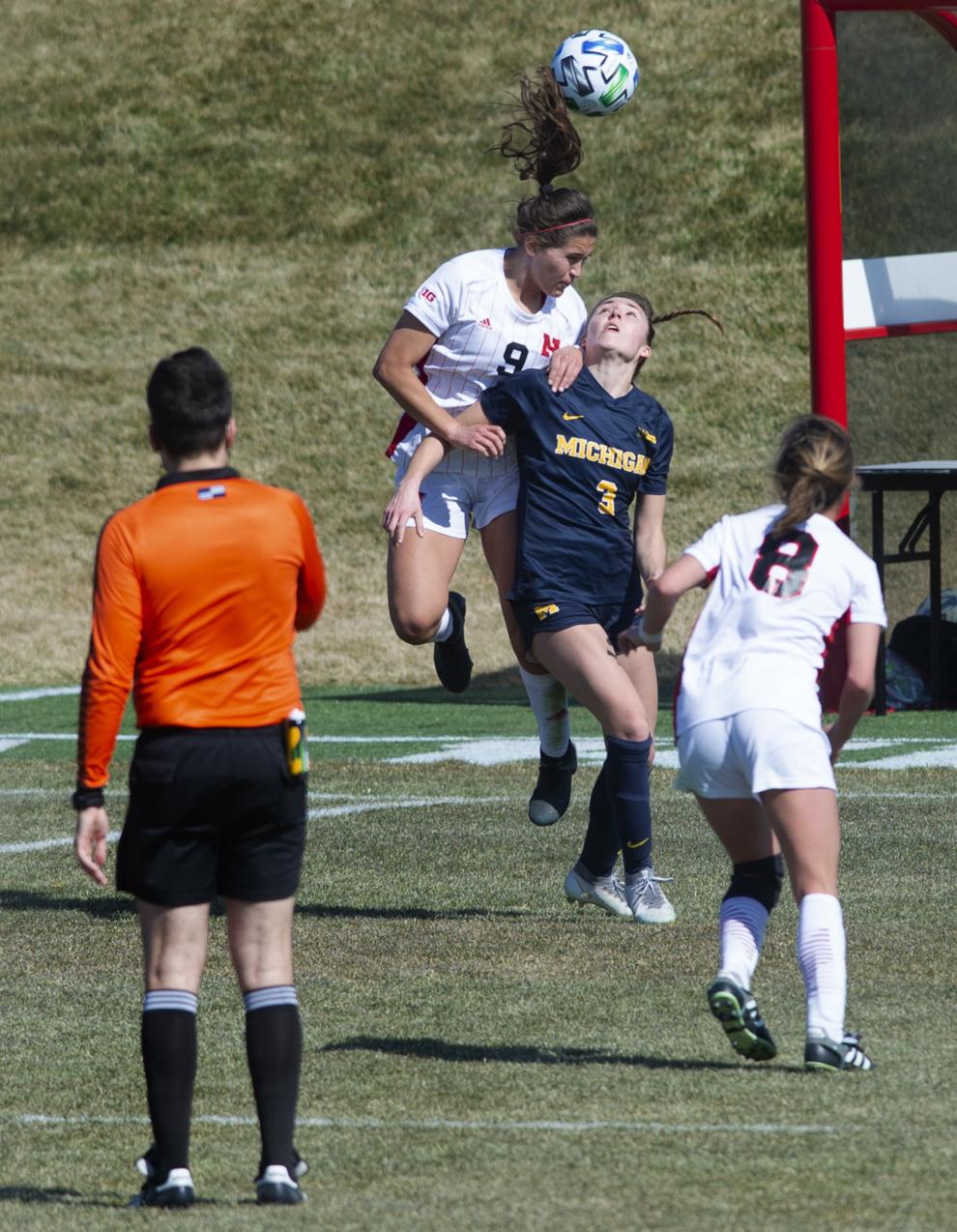 Michigan vs. Nebraska, 3.7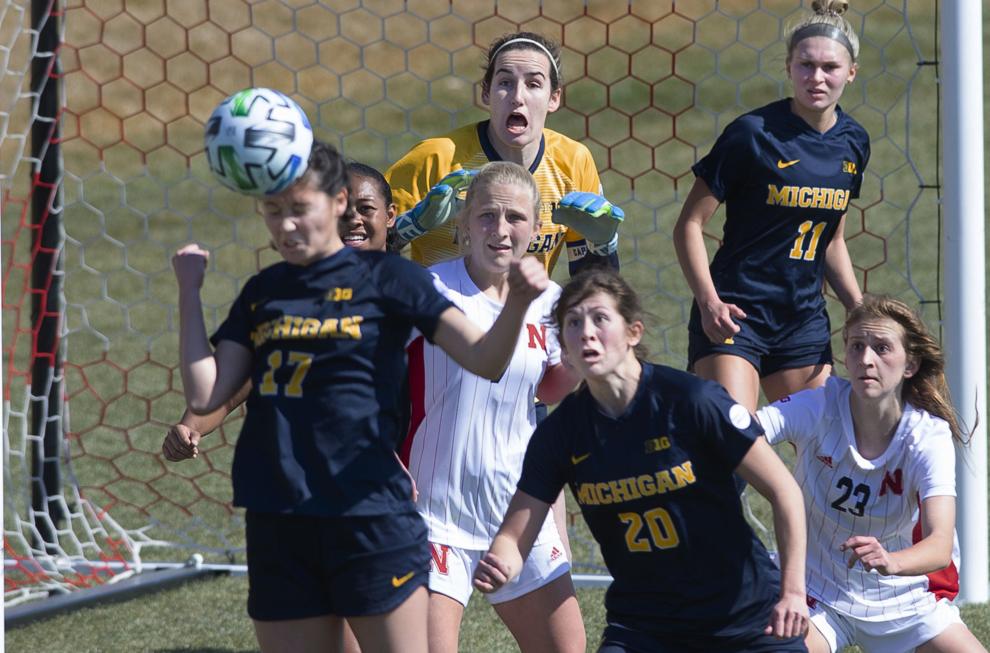 Michigan vs. Nebraska, 3.7