A loss on Sunday to Illinois threw the Nebraska soccer team's chances at a Big Ten Tournament berth into question and also ruined an otherwise pleasant Senior Day for five Husker seniors.
Wednesday provided the Huskers a chance to rectify both, and they wasted little time on making things right at Barbara Hibner Stadium.
A Savanah Uveges goal just past the six-minute mark gave Nebraska an early advantage, and Meg Bradnt followed suit just five minutes later with her third goal of the season in helping the Huskers to a 2-0 win against Michigan State.
The Spartans' offense could never quite figure out the Husker defense and the two-goal lead held throughout to give Nebraska a spot in this year's conference tournament.
"We knew we needed a win or a tie and that a win would put us in better position," Uveges said. "But at the end of the day, you can't get caught up in the emotion and the occasion and what the game really meant. We just had to play our game and get the win."
Uveges set the tone early with her eighth goal of the season on a 25-yard strike that beat a sprawling Reilley Ott in the net for Michigan State. The goal came after a defensive breakdown from the Spartans gave Uveges an unimaginable amount of space in the final third.
"It kind of felt like the parting of the Red Sea," Uveges said. "I just started running. I heard a lot of girls yelling but to be honest I didn't really know where they were so I just took a chance. I wanted to put it on frame and it was early in the game still. It went in and I was like, 'Oh, that's a good way to start.'"
The Huskers' second goal was similar to the first as Brenna Ochoa found Brandt in space and the junior ripped it into the side netting past Ott. The goal chased Ott, who had previously played every minute this season for the Spartans, out of the net.
Nebraska couldn't find another goal against Olivia Argeros, the Michigan State backup keeper, but the defense and goalkeeper Aubrei Corder held strong for the team's fifth clean sheet of the season.
"It's been a while since we've got a win and a shutout so it feels nice to get both of those today," defender Grace Brown said. "For me, this is my first Big Ten Tournament, so I'm excited. I just know we had a really special team this year so to be able to get our seniors back to the tournament one last time is really special."
The win pushes the Huskers' into sixth place in the conference and they'll travel to Ohio State, the third seed, for the quarterfinals on Sunday.
Michigan State vs. Nebraska soccer, 10/24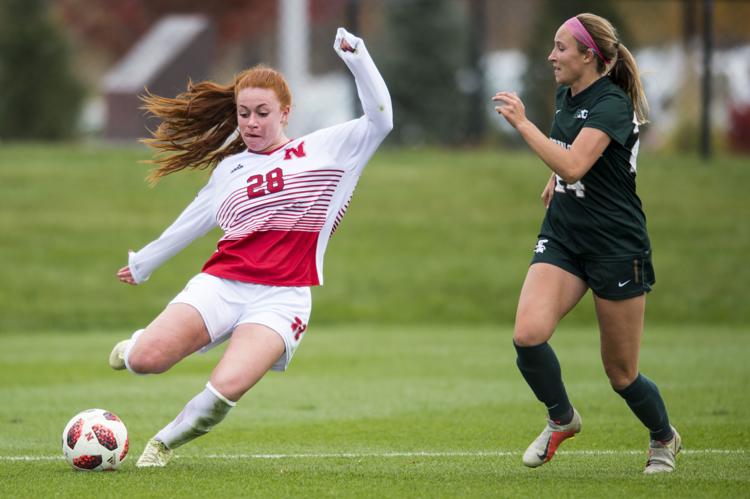 Michigan State vs. Nebraska soccer, 10/24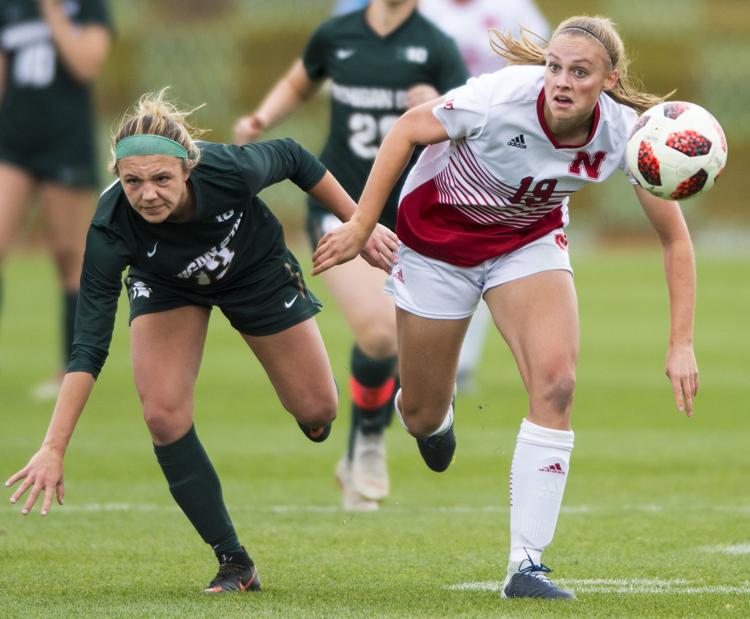 Michigan State vs. Nebraska soccer, 10/24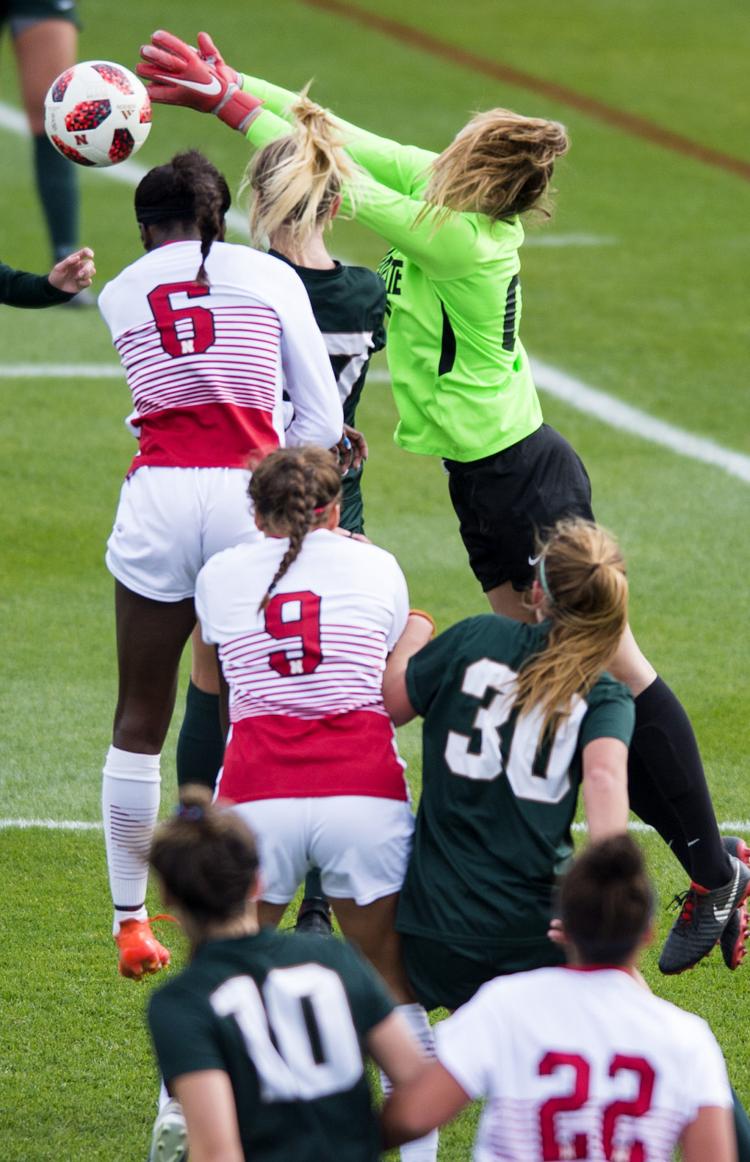 Michigan State vs. Nebraska soccer, 10/24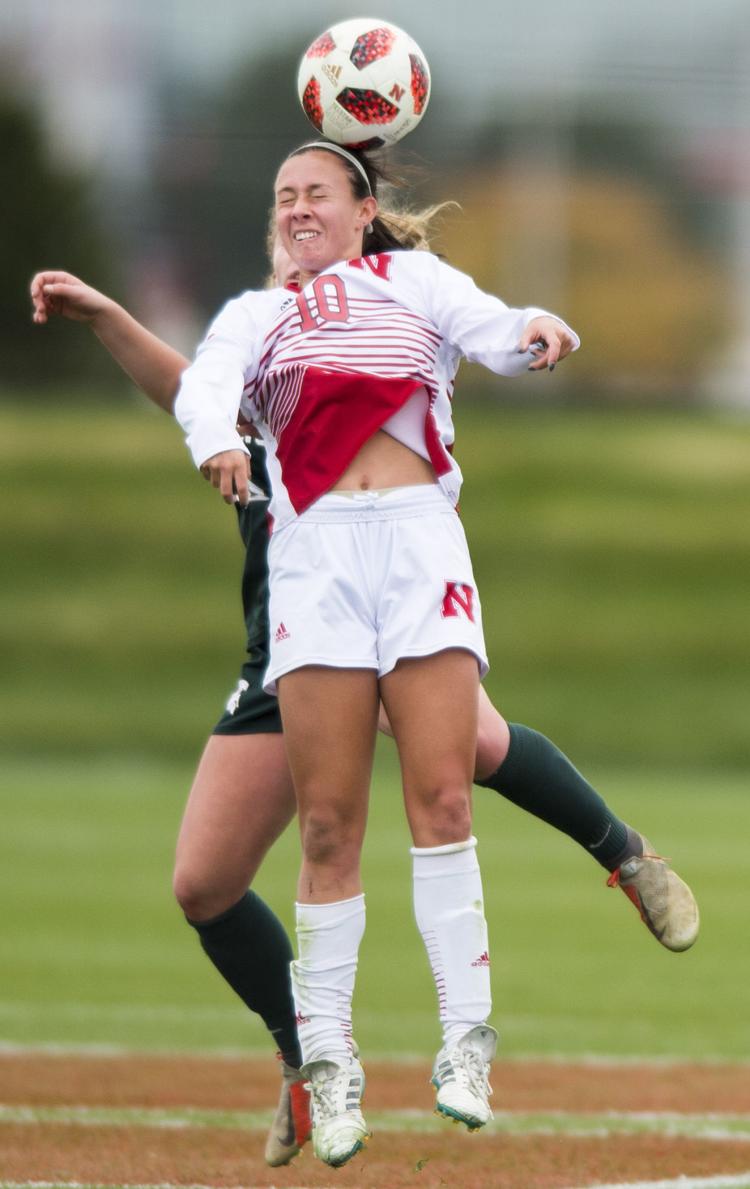 Michigan State vs. Nebraska soccer, 10/24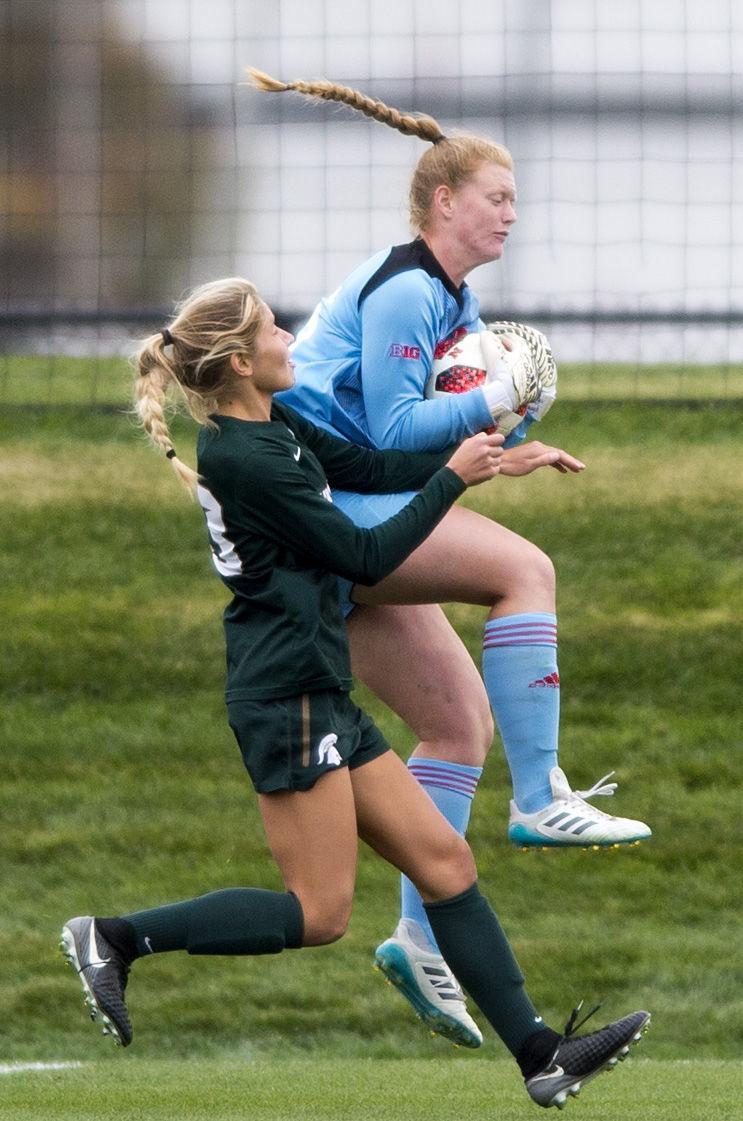 Michigan State vs. Nebraska soccer, 10/24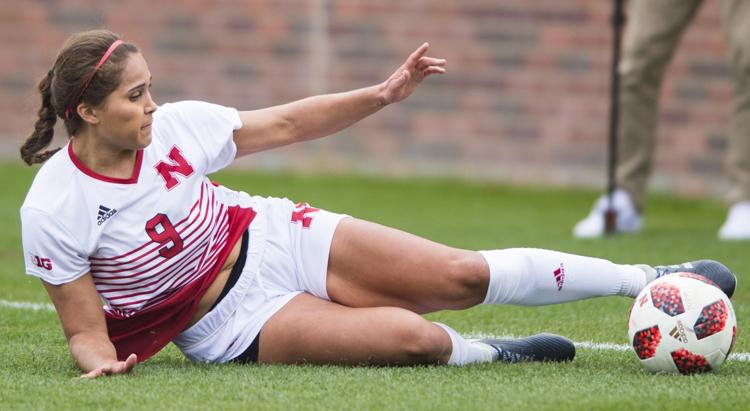 Michigan State vs. Nebraska soccer, 10/24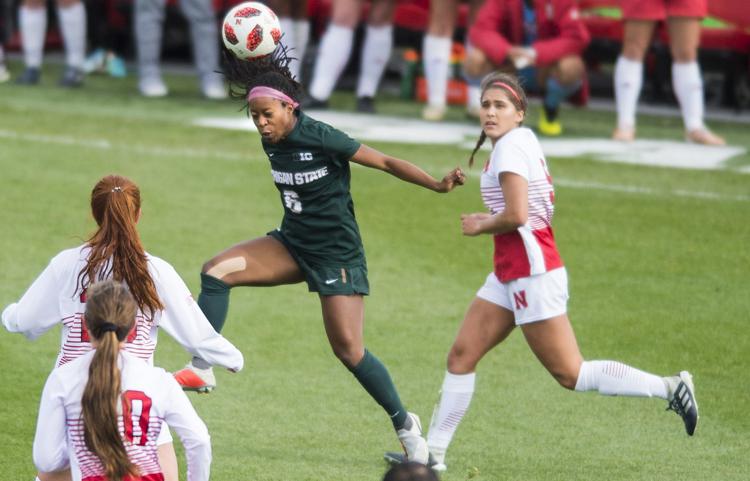 Michigan State vs. Nebraska soccer, 10/24
Michigan State vs. Nebraska soccer, 10/24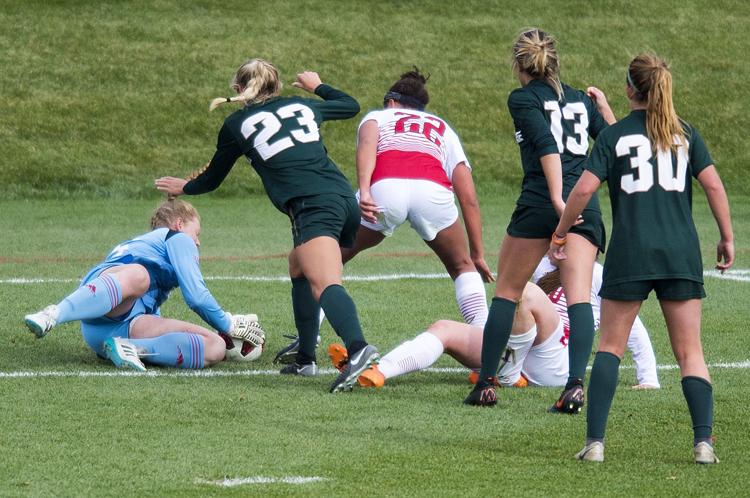 Michigan State vs. Nebraska soccer, 10/24