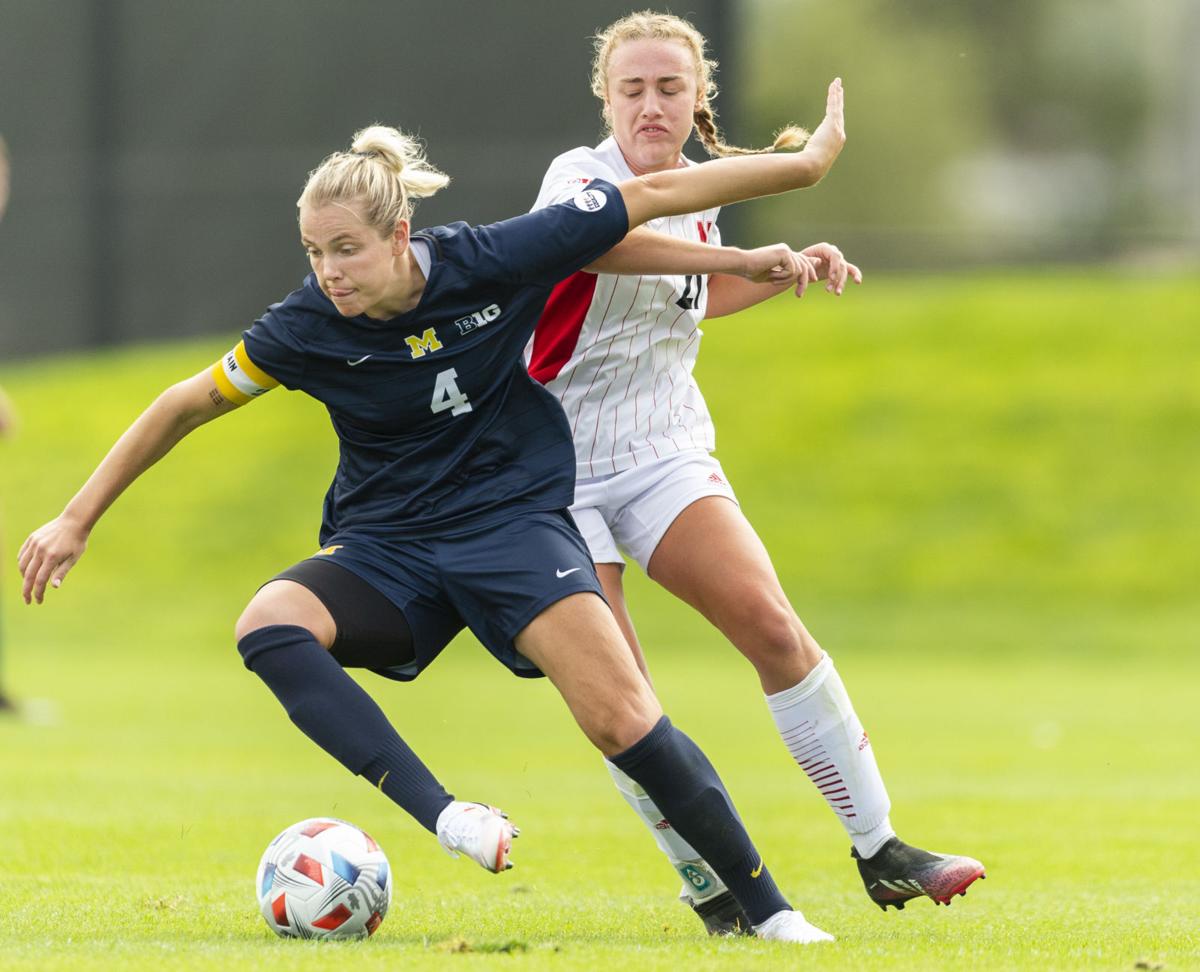 The Nebraska soccer team had another great performance that followed with another disappointing result.
The Huskers took No. 16 Michigan down to the wire but fell 3-2 on Sunday at Hibner Stadium. Their winless streak is now to eight games.
"I think we did play really well, but it also comes down to those 30-second moments that we just need to be able to finish and push through," NU freshman Abbey Schwarz said.
The Huskers had more shots on target in the match (12) than the Wolverines had shots in total (10). They dominated the opening 30 minutes and the final stretch of the game.
Their lack of finishing and individual defensive errors were too much to overcome against a national power.
"I think we have a great team, and you can tell on the field that we all fight for each other," NU sophomore Eleanor Dale. "It's just so frustrating that we have not been getting the results that we deserve."
Nebraska brought the energy from the get-go, with chance after chance but could not finish them. Michigan's Hillary Beall was forced to make a couple of big saves against Sarah Weber and others.
Schwarz tapped in a Regan Raabe shot for the opening goal.
"They had a great backline and a great goalkeeper, but I think we were able to hang with them," Schwarz said. "If anything, I felt like we dominated in the attack We are right there with them already."
Michigan grabbed two goals at the end of the first half. Raleigh Loughman capitalized on a bad punch by Husker goalkeeper Sami Hauk and Danielle Wolfe converted a penalty kick.
Loughman scored her second goal of the match on a tap-in midway through the second half when Nebraska got stuck in a rut. The Huskers battled back and Dale scored with six minutes left.
"I think we wanted it and we just fought for each other," Dale said. "We could feel that a goal was coming, and we just kept pushing. Unfortunately, we just ran out of time."
The loss continues a run that Nebraska has looked like the better team in most to their games, including today. And it is mistakes that are nothing new to this group that keep holding them back.
But they are things that the team can correct. And with two winnable home games this week, there is still optimism that NU can make a run.
"I still believe in every single player on this team, and we are a really good team," Dale said. "We have so much talent. We just need to keep working hard and working on things that aren't quite right and I'm sure we will get it."