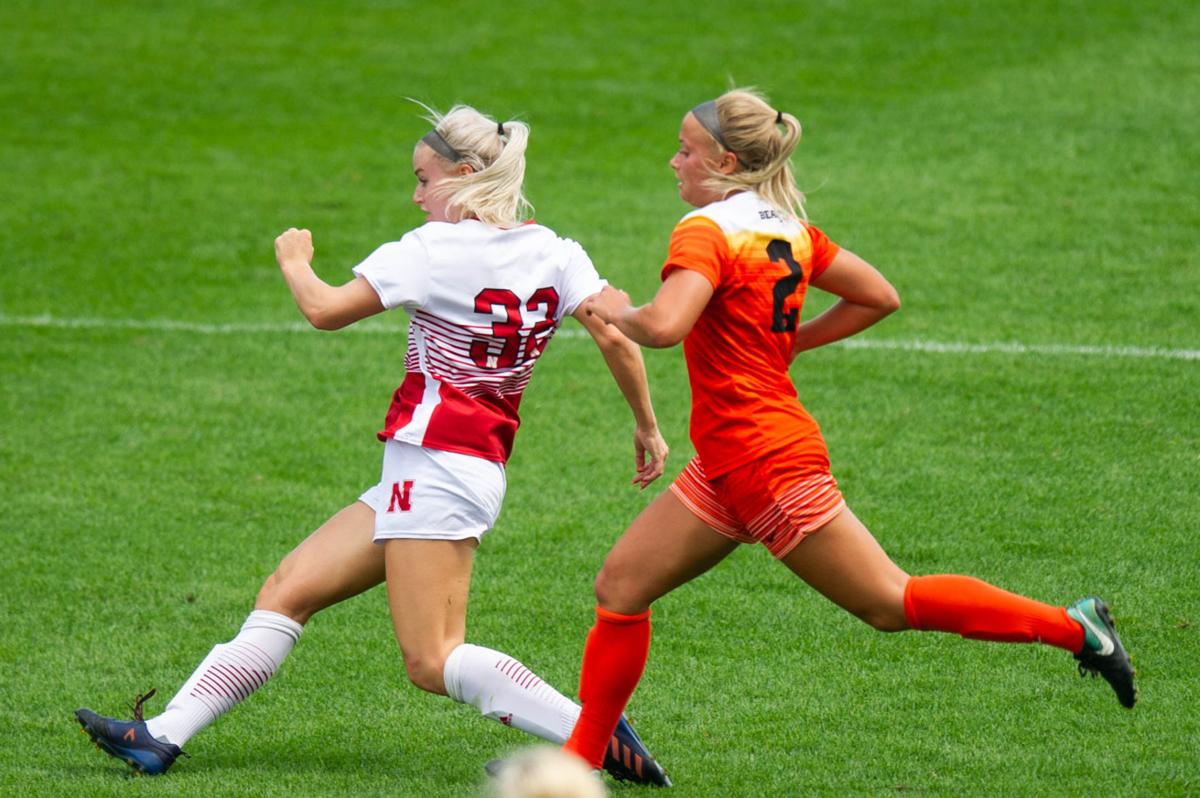 Meg Brandt is a four-year, 60-game starter.
But even the Nebraska senior soccer player gets nerves when she takes the pitch for the first game of a season.
"I still have nerves for sure, but they're good nerves," the Ankeny, Iowa, native says. "I look forward to playing with these girls every game. I know it's my last season and I don't want to take anything for granted."
Brandt is one of six Husker seniors, and Friday's 7 p.m. game against Clemson at Hibner Stadium will serve as their final collegiate home opener.
It's also a chance for the Huskers to distance themselves from last week's season-opening 4-0 loss at Kansas.
No, it wasn't the start Nebraska (0-1) wanted. Kansas was aided by a pair of quick goals, and it was NU's first loss in a season-opener since 2012. But the Huskers were not discouraged when they returned to Lincoln.
"We actually had a really good week of practice before (the Kansas game) and we have really good team culture right now," Brandt said. "We just kind of stuck with that. We came together afterwards and we said, 'This doesn't define how our season is going to go.' The next practice we all came together and we just kept working hard. We really stuck together as a team.
You have free articles remaining.
"When you're working hard at practice, we know we can move on from the last game."
That kind of mental approach starts with the six seniors. It also was aided by the summer trip to Scotland, which gave the Huskers a chance to play some games together.
"We spent a lot of time together, and I'm not even talking about off the field," said Brandt, who has been to Spain on two separate occasions to play with the U.S. U-23 women's national team. "On the field, we built a lot, especially with the freshmen being able to join us, so I thought we learned a lot soccerwise, too."
A key weekend awaits the Huskers. They play Clemson (2-0), which is receiving top-25 votes, on Friday before hosting No. 21 Baylor (1-0) at 7 p.m. Sunday. Both teams, like Kansas, qualified for the 2018 NCAA Tournament.
"We're not going to shy away from these games," Brandt said. "We're excited about these games, and these are the type of games we want. We know if we play our best against them and do well, then we're going to have a great season."
Briefly
Two Nebraska soccer matches have been picked up for TV.
NU's home match against Northwestern on Sept. 26 (6 p.m.) will air on BTN, and its road match at Minnesota on Oct. 17 (4 p.m.) will air on ESPNU.
BTN also will carry four Big Ten Tournament games.