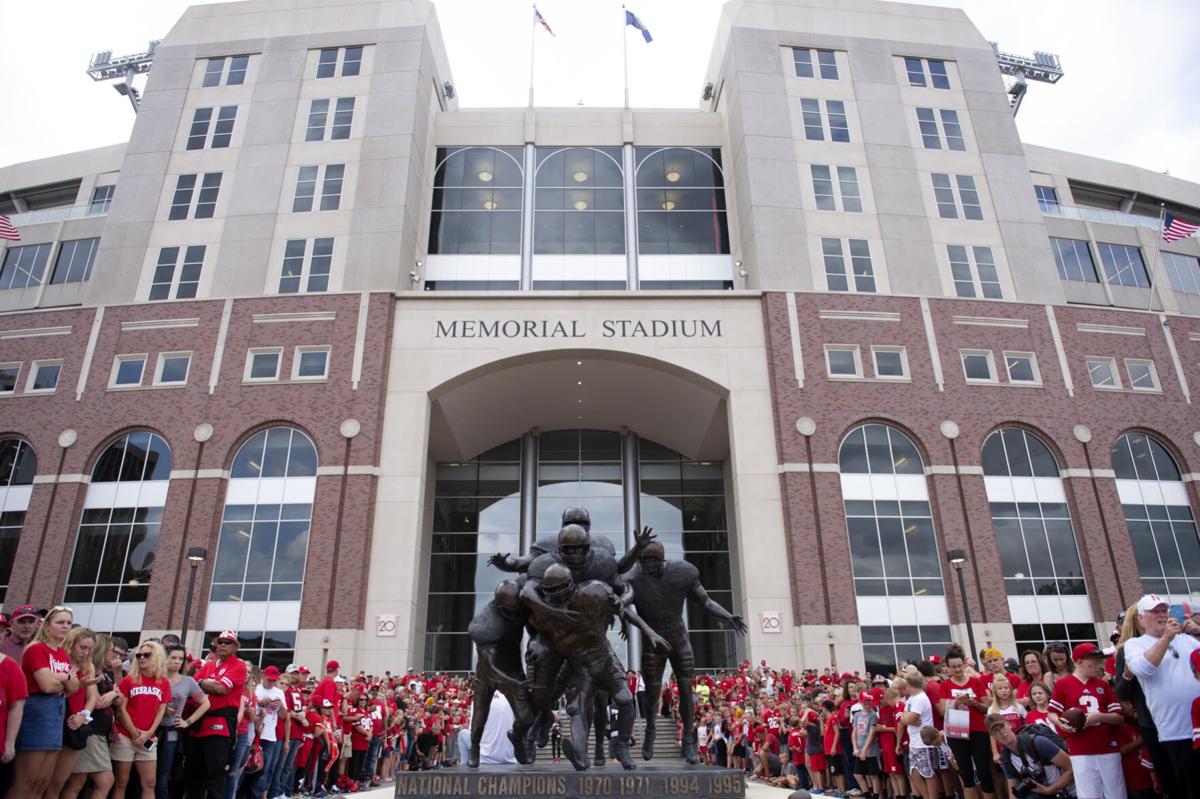 Although George Achola ended his Nebraska football playing career 30 years ago, he still remembers the somewhat uncomfortable feeling when it was all over. 
As is the case with many student-athletes at that point, Achola felt a degree of uncertainty about his future.  
"It can be hard when you finally take off those pads," he said. "You're 22 and you've got this degree if you're lucky. It's like, 'What's next?' So, basically for the first time in your life for a lot of us, you've got to figure out how to find your way in the world." 
There's a variety of reasons why Achola, a 50-year-old Omaha attorney, felt it was important to help create the Husker Football Lettermen's Association, which is in its infant stages. One of those reasons was to provide mentoring to current Nebraska players, especially ones who are set to graduate and enter the work force.
"If you look at our board of directors and look at our membership, if you're a player coming out and you want to be a lawyer — hey, you've got a guy who's done it," Achola said. "If you want to be a doctor, we've got Dr. (Patrick) Tyrance and Dr. (Rob) Zatechka and Dr. (Scott) Strasburger. If you want to be a cop, we've got cops. Whatever you want to do, we've got people within our membership who've done it." 
As president of the Husker Football Lettermen's Association, Achola wants to get this right. He wants the association to be beneficial to the Nebraska football program and not be viewed as a threat or something that works against the program's overall message. Achola says the association, an officially registered nonprofit entity that's independent of the university, has the support of both head coach Scott Frost and athletic director Bill Moos. 
The association's board of directors includes President-elect Lawrence Pete, secretary/treasurer Steve Glenn and Nebraska's three Heisman Trophy winners — Eric Crouch, Mike Rozier and Johnny Rodgers. Glenn, chief executive officer of a Lincoln-based international travel firm, has had visions of such a club for years.
Achola helped put together a high-powered advisory board that includes prominent Omaha businessman and philanthropist Mike Yanney; state Sen. Mike Hilgers, of Lincoln; and attorney/banker Warren Arganbright, of Valentine; among others. 
The names definitely get your attention, as does Achola's passion for the association. 
"We've never really had an official association of former football players at Nebraska," said Achola, a graduate of Omaha Creighton Prep and Creighton Law School. "The university has the 'N' Club, which is more of a global, every-sport organization. We've got no problem with that. We support the 'N' Club. 
"But there are schools like Penn State, Ohio State and Alabama that have former football player associations. We just thought it was time to do it."
Achola thinks of the Husker Football Lettermen's Association as a way for Nebraska football players to stay connected to the university and the program. Its mission statement tells you plenty: 
"The purpose is to perpetuate the Nebraska Football tradition. It is engendered by the desire of its members to reunite and promote brotherhood between former players and staff members. The Husker Football Letterman's Association seeks to foster a benevolent relationship with the Nebraska Athletic Department. It is our desire to bridge the gap between football alumni and current team members and serve as a source of inspiration for future generations of Cornhusker football players that wear the Scarlet and Cream, by being the 'Team behind the Team.'"
What's not to like about that? 
That said, sometimes these type of organizations make athletic directors feel edgy. 
"When a bunch of us went down to Lincoln and talked to Moos and told him exactly what we were doing, he was fine with it because he understood that this is going to be a benefit to him if we do it correctly," Achola said. "We were very clear that this is not about throwing bombs at you or throwing shade at you. It's us trying to organize not only for our benefit, but for his benefit." 
Bombs? Shade? What are we talking about here? 
"One of the things I thought about when I was helping put this all together is Nebraska, like most athletic organizations, wants to have control of its message," Achola said. "It wants to have control of its narrative. If you have this group out here, which will probably have several hundred if not 1,000 former players — and it's well-organized — it could be a pain if it chooses to speak critically. 
"I mean, when you have a Mike Rozier, an Eric Crouch, a Johnny Rodgers, a Rob Zatechka, a Tony Veland — you have some very accomplished former Huskers. The people of this state know who they are." 
I know most of these guys personally. They're trustworthy and respected and want what's best for the Nebraska football program. I wholeheartedly believe Achola is of that mindset. 
As Achola says, they're here to help. A team behind the team. I like it. Nebraska seems to have a united front — from top-level administrators to the coaching staff and now former players. George is right. It was time.