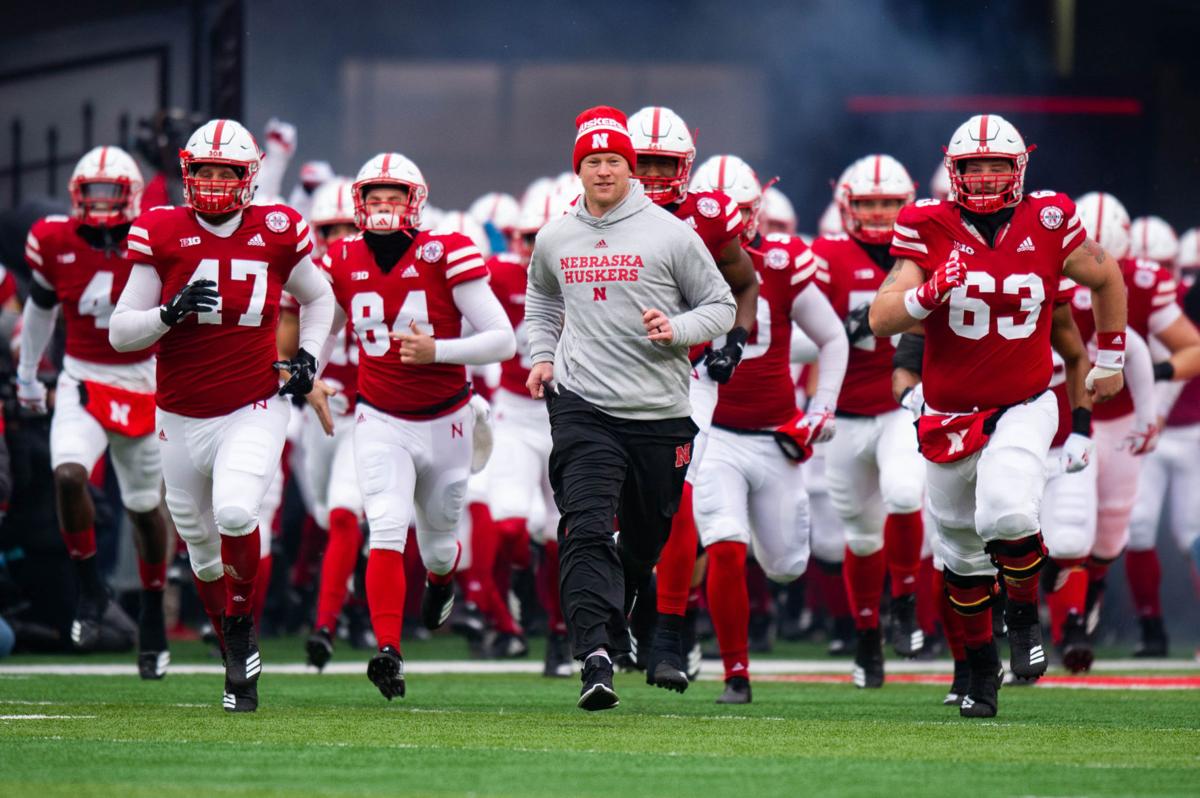 Things I know, and things I think I know:
Nebraska second-year football coach Scott Frost said last month that he has "no doubt we're going to be vastly improved (in 2019)," while noting there are still a lot of hurdles to get over.
"We're getting closer to being a complete team," he said.
Significantly closer, it appears.
One can't emphasize enough the importance of Sunday's news that Nebraska officials believe running back Dedrick Mills reached the grades he needed to join the program this month. Final word on Mills' status could arrive early this week, possibly as soon as Monday. When Frost referred to hurdles to get over, the Mills situation arguably was the most important among them.
Put it this way: Mills, a 5-foot-11, 220-pounder, has a legitimate chance to be the Huskers' starting running back Aug. 31 against South Alabama.
Or you could put it another way: There is no way I would pick Nebraska to prevail in the Big Ten West Division without Mills in the fold, such is the lack of proven high-level depth behind sophomore tailback Maurice Washington (6-1, 185), who was a limited participant in spring practice because of an ongoing legal matter in California. Yes, that's another critical hurdle to cross.
On the other hand, two preseason magazines didn't think it was a stretch at all to pick Nebraska to win the division even without knowing for sure if Mills would be eligible to transfer from Garden City (Kansas) Community College. Both Athlon and Street & Smith place the Huskers atop their division in preseason magazines that have hit newsstands. Athlon has Iowa second and Wisconsin third, while Street & Smith has Purdue second and Wisconsin third.
Athlon picks Michigan to win the East, while Street & Smith selects Ohio State.
Nebraska, which finished 4-8 last year in Frost's first season as the school's head coach, also appeared in several post-spring practice national top 25s.
"Better to know about us now than later, I guess," Husker senior inside linebacker Mohamed Barry said confidently last week.
He added, "To me, every game is going to be like a Super Bowl, and I just can't wait because I'm bringing it every play, and I'm going to demand that from others. It's going to happen from the defense, and Adrian (Martinez) is going to make sure the offense is where it's supposed to be. We're going to bring it, and it's going to be something special to watch."
Frost has said Nebraska is "on the clock" in terms of surrounding Martinez, an electrifying sophomore, with the sort of talent that can produce an excellent offense. Mills is that sort of talent. He proved it at Georgia Tech in 2016, leading the team in rushing with 771 yards while averaging 5.1 per carry. He rushed for 1,358 yards this past season at Garden City even though defenses loaded the box to stop him.
As long as a final transcript checks out, Mills will be on campus this week. The minute he arrives, he'll be the team's most powerful running back, if not the most gifted overall. That said, even with Mills on the roster, I wouldn't pick Nebraska to win the West. Not right now, anyway. As Frost says, a lot must fall into place this offseason -- Washington's situation, for one.
Let's talk about it again in mid-August.
* Former Garden City head coach Jeff Sims called me Sunday to respond to Barry's criticism of him in Sunday's edition of the Journal Star.
Barry took issue with Sims speaking to the Journal Star recently about the need for Mills to raise his GPA in order to be eligible at Nebraska. As a recruit in 2014-15, Barry was in a similar situation -- he was turned away by schools for academic reasons -- and felt embarrassed by such reports. A coach shouldn't go into detail about a player's academics, Barry said.
Barry makes a point worth pondering. But I can tell you with absolute certainty Sims wasn't intentionally trying to embarrass Mills or do him wrong in any way. I wrote the article and should've made that clear.
"I understand Mohamed's intention with his comments, but I love Dedrick," Sims said Sunday, adding, "What I hope people understand is that Dedrick's a great person, a hard worker, and a tremendous football player.
"And, I 100 percent applaud Mohamed for having great grades. But I also think Nebraska deserves credit. If Dedrick gets into Nebraska, he will graduate, in part because of the support system. Nobody gets more support academically than Power-5 football players these days, and Nebraska's academic support system is incredible."
Barry would have no issue with that statement.
* How invested is Barry in NU? Try this: "Everything I've learned is rooted in my mother -- my parents -- and my culture, and then there's Nebraska," he said. "So Nebraska's as much a part of me as my last name."
* I'm guessing Nebraska running backs coach Ryan Held is breathing more easily in the wake of the Mills news. Held played for the Huskers from 1993-96, when extraordinary running backs such as Calvin Jones, Lawrence Phillips and Ahman Green were wowing fans. Nobody in the world wants a talented and robust running back group more than Held.
* Darin Erstad's crew deserves nothing but praise for winning four of its last six games, especially considering the competition (Arizona State and Michigan). Nebraska's offense even showed up, batting .274 in the six games, 16 points higher than its season average of .258.
And get this: The Huskers slugged nine home runs -- nearly half of their season total of 21 entering the critical six-game stretch.
* The Huskers were in contention for a share of the Big Ten regular-season title right up to the last day of the season. By the way, a tip of the ball cap to Creighton for winning the Big East and Omaha for winning the Summit. The state's D-I teams almost had a clean sweep.