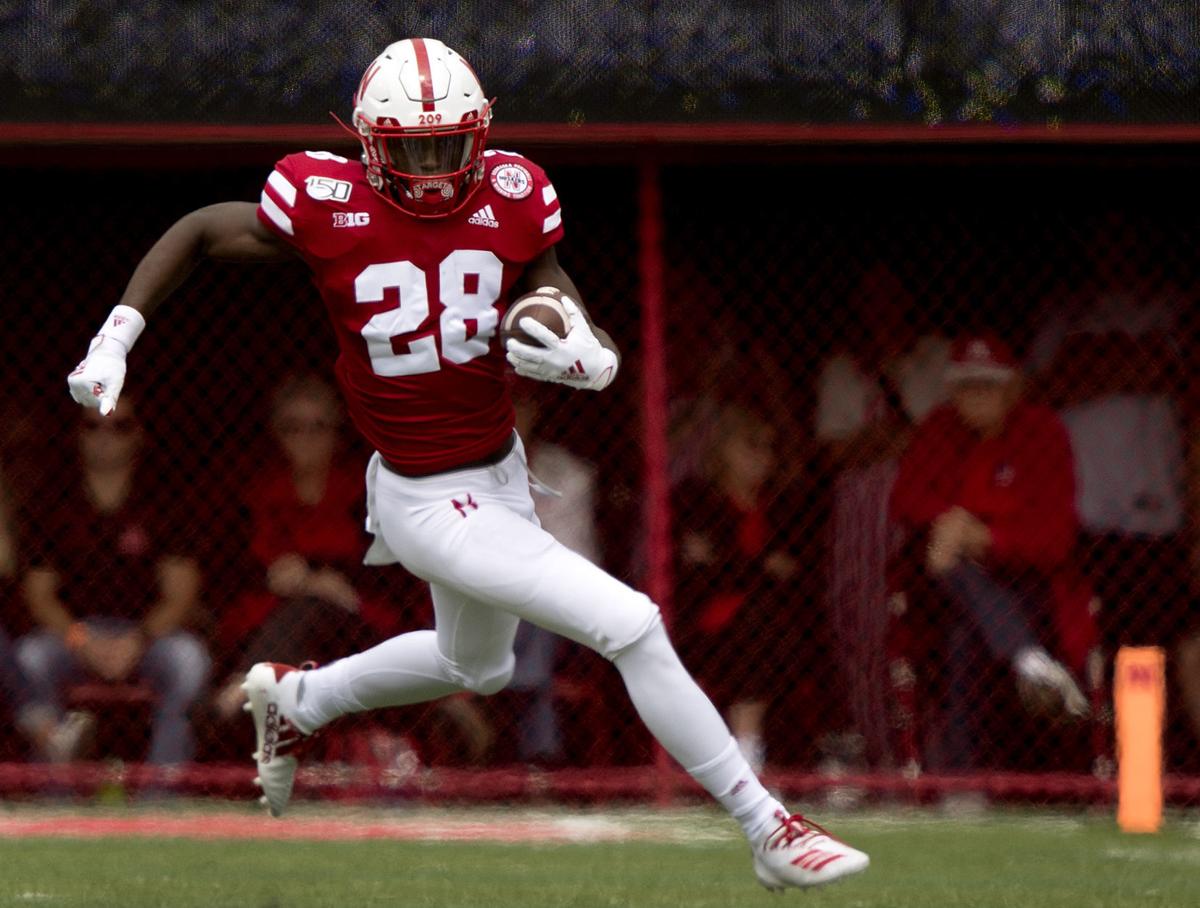 BOULDER, Colo. — It can be a cruel world out there, amigos.
But we also know that humans are capable of incredible acts of kindness, forgiveness, patience and compassion.
My bosses at the Journal Star are an example of the latter sentiment. After all, I'm still employed.
On the other hand, there are places where kindness, forgiveness, patience and compassion take a back seat at certain times.
Folsom Field comes to mind, especially if Nebraska is ahead on the scoreboard.
Oh, I'm sure there will be numerous examples of fine sportsmanship in the stadium Saturday when 25th-ranked Nebraska and Colorado square off at Folsom Field for the first time since 2009. That may even be the prevailing vibe. But it's inevitable there will be some cases of drunken, disorderly and obnoxious behavior. It happens in stadiums all over the world. Sports fans will shout insults they would never dare say in their everyday lives.
You have to think Nebraska coaches have warned — better yet, prepared — their players for a rather rowdy scene at Folsom considering the rivalry aspect.
You have to think Husker coaches are especially mindful of what Maurice Washington could experience during road trips this season, particularly at a place like Folsom Field, where fans are situated about 6 feet from players on the sideline.
You can imagine what types of barbs could be hurled toward the sophomore running back who is facing a felony child pornography charge for allegedly possessing a video of his ex-girlfriend (a minor) and a misdemeanor charge for distributing the video.
The alleged incident happened during the spring of 2018 when Washington, a senior in high school at the time, allegedly received a video of the young woman in a sexual act with two others. He then allegedly sent the video to her. The girl was 15 at the time the video was filmed. Washington did not participate in the filming of the video, nor does he appear in the video.
As the case works its way through a California court system, we should be continually mindful of the alleged victim and, really, mindful of all parties involved. It's a sensitive topic and a serious matter. But sports fans in general can be, well, shockingly insensitive in the heat of the moment.
It's easy to imagine instances Saturday in which Washington must simply ignore what he's hearing from the stands. Yes, that's easier said than done for anyone, let alone a 19-year-old in an emotionally charged athletic arena. He may have to stave off impulses that would be detrimental to not only himself but his team.
Washington has served a suspension, sitting out the first half of the opener last week, and will now be a full participant in games at least until a decision is rendered in the case or a plea deal is struck. Nebraska head coach Scott Frost has said the school won't consider any additional discipline for him until the matter is completely adjudicated.
"A lot of it is out of Maurice's control," Husker running backs coach Ryan Held said this week. "The only thing he can control is to come in every day and put in his work. There was a decision (by Frost and school officials), and now we just move forward."
If only it were that easy. The decision to play Washington going forward has been criticized in predictable fashion. But if Frost and school officials were mindful of avoiding a "guilty until proven innocent" circumstance, such an approach could be judged in a positive light. "Guilty until proven innocent" has become pervasive in our society. Washington has been charged with a crime — a serious one — but found guilty of nothing. Yes, the distinction matters.
Granted, there are obvious instances in which a student-athlete is charged with a serious enough crime that he or she should be immediately suspended indefinitely or even booted off a squad. But Frost has stressed the importance of treating every situation as being unique, and then making the best decision he can. That's the right approach.
If Washington ultimately were found innocent, would it be fair to take away his entire season before the verdict, based on the information we've learned since charges were filed in February? I think such a circumstance would be unfortunate.
There's not always a definitively correct answer in these cases. Frost and school officials understand there will be ongoing criticism. That's part of being a leader.
Meanwhile, Washington will be a critical player in Nebraska's offense. He rushed six times for 39 yards in limited action last week. I thought he looked like the team's best skill-position player not named Adrian Martinez. Washington's instincts for the game are excellent. His speed pops off the screen. Although he's lean, he runs well in traffic.
Held sounds genuinely pleased with the running back's work ethic and team involvement.
It's worth noting Frost has said on more than one occasion that Washington has been "a good teammate."
Washington could use his teammates to be there for him, especially on the road.