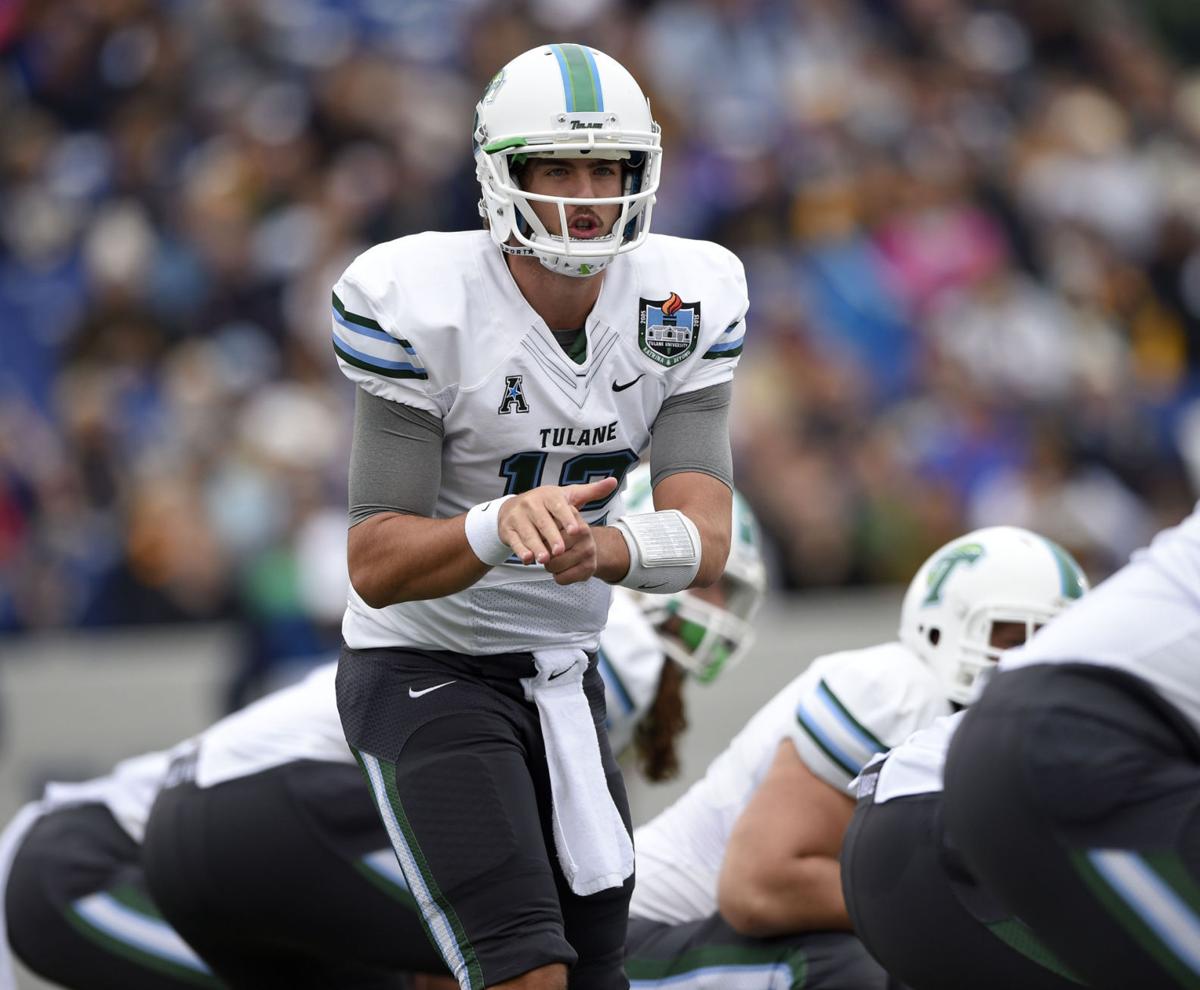 As Tanner Lee watches video of Nebraska's offense, he notices some elements important to his future.
The weaponry is potent, particularly at the receiver positions.
"They have a ton of talent there," Lee said.
What's more, the Huskers' pro-style system fits his own talents as a drop-back passer.
As a transfer from Tulane, Lee plans to arrive in Lincoln in early June to begin summer classes. He must sit out the 2016 season because of NCAA transfer rules, but will be eligible in 2017 and perhaps 2018 if the NCAA grants him a sixth year of eligibility. More on that in a second.
He said it will be difficult sitting out this coming season.
"But it will do some good things for me, too," he said. "I get a year to really familiarize myself with the offense and heal my body and just get ready to rock and roll when the time comes."
By 2017, current Nebraska quarterbacks Tommy Armstrong and Ryker Fyfe will have graduated. Zack Darlington and AJ Bush will be juniors. Patrick O'Brien will be in his second season on campus, probably coming off a redshirt season — that's my guess.
You have to like Lee's mindset as he prepares for life in Lincoln. He's all-out to become the starter. 
"It's up to me," he said. "Coach (Mike) Riley gave me this opportunity to play, and now it's up to me to do something with it."
There's no mistaking Lee's sense of gratitude and confidence in his decision to play for Nebraska after considering LSU. He's leaving Tulane because he doesn't fit the spread-option offense of new head coach Willie Fritz.
Current Nebraska receivers coach Keith Williams, a Tulane assistant from 2012-14, "got the ball rolling" on Lee's transfer, he said. Husker offensive coordinator Danny Langsdorf liked what he saw of Lee on film. Langsdorf and Riley called Lee to encourage him to visit Lincoln.
Lee described Williams as a "great, great coach." But Lee didn't talk to Williams all that much during his visit to Lincoln last month, spending much of his time with Riley and Langsdorf.
"I think they made it clear what direction they wanted to go, and I trusted them," Lee said. "I ultimately picked them because of that."
It helps that Langsdorf's pro-style system "is exactly what I'm used to," Lee said. "All the timing elements, all the drops, the reads. ... It's exactly what I've been taught to do the last three years."
Lee feels good about his two years of starting at Tulane. Granted, there were a lot of losses — the Green Wave was 6-18. But he said he played under excellent coaches and learned a lot about the game. He also learned how to push through adversity, becoming a better leader because of it.
"It's hard to be a leader on a losing team," he said.
Lee in 2014 threw for 1,962 yards and 12 touchdowns, with 14 interceptions, while completing 55.1 percent of his passes. He started nine games this past season, throwing for 1,639 yards and 11 touchdowns with seven interceptions while completing 51.8 percent of his throws.
Regarding the interceptions, Lee admits he sometimes forced throws when Tulane was in comeback mode — a frequent occurrence. He said he had to learn "that you can run into trouble trying to get everything back on one play," a common issue with young quarterbacks.
He underwent surgery on his throwing hand at the end of this past season. But he started throwing last week, "and it feels good," he said.
As for the possibility of Lee playing in 2018, the NCAA would have to grant an exception to existing legislation regarding eligibility rules. According to Jamie Vaughn, Nebraska senior associate athletic director for compliance, there is a provision in the rule book that addresses student-athletes who feel they were "run off" by a school.
Lee said the term "run off" is unfortunate, but he is trying to use the provision to lengthen his career.
"We're pretty confident we're going to get (a sixth year)," Lee said. "It's just a long process."
Bottom line, "I want to play as long as I can," he said. "Especially with the opportunity that presented itself at Nebraska. I wish I could've played all six years at Nebraska. It's just an unbelievable opportunity."