This doesn't have to be awkward, the return of Doc Sadler to Nebraska.
In fact, it doesn't feel awkward at all in these early stages. It makes too much sense to feel that way.
That's partly because Sadler has a way of smoothing out awkwardness in most any situation. He's frank, folksy and funny. More important, he speaks from the heart. Always has. He spoke from the heart on that emotional day in March of 2012 when he was dismissed as Nebraska men's basketball coach. He held a news conference and at one point had to leave the room to compose himself.
It was a much more pleasant occasion Monday as the 58-year-old Sadler met with media in a formal setting for the first time since being hired last week as an assistant coach on new Nebraska head coach Fred Hoiberg's staff.
Doc acknowledged the situation might be awkward if he were a younger coach. 
However, "My ego is way out the door," he said. "They've taken it a long time ago."
Along those lines, Sadler was asked if it'll feel awkward when he's around former Nebraska athletic director Tom Osborne, who in firing Doc in 2012 called it one of the most difficult things he's ever done.
"As I said when I left here, he was in position to make decisions," Sadler said. "He made one. I didn't agree with it. But he was the boss. I have all the respect in the world for him. It goes back to the fact I felt comfortable with the job I did."
Sadler was 101-89 in six seasons at Nebraska. Three of his teams qualified for the NIT and one of those teams, the 2007-08 squad, won a game in the event. But Sadler wanted to be the first Husker coach to win an NCAA Tournament game. It hurt him that it didn't happen. But now he's back and the program's much different. It has the sparkling downtown arena. It has all that Big Ten money pouring into the program. It has private flights for recruiting.
It has a realistic chance to make serious noise in the Big Dance. In fact, a national championship shouldn't be out of the question, Sadler said.
"I mean, Texas Tech was one (game) away this year," he said.
Auburn also reached the Final Four. The Tigers and Red Raiders aren't exactly blue-blood programs. But they were loaded with talented upperclassmen.
"The one-and-dones are great," Sadler said. "But experience is hard to beat."
Especially if you mix in excellent coaching. Sadler believes in Hoiberg. In fact, Sadler emphasized Hoiberg as a leading reason he came back to NU. After all, Doc had a head coaching gig at Southern Miss. The Golden Eagles won 20 games this past season, his fifth in charge. Yes, there was a new A.D. in town. But Doc wasn't under fire. He was just ready for something else at this stage of his life.
"A lot of people would ask why I would do something like I'm doing, and I think the answer is there's not many people I would do this for," Sadler said. "But having coached against Fred, and obviously working for him (at Iowa State in 2013-14), it gave me enough insight to know what I was getting into. And, you know, I was a head coach for 16 years. That's enough. I was ready to move on.
"The last five years have been long and hard," he added, referring to NCAA sanctions he inherited at USM. "But we finally got the program back to where it was stable."
That doesn't mean the decision to leave was easy.
"For some people, it might seem a little awkward, a little unusual -- to go back to a place that, you know, fired you eight years ago," he said. "But at the same time, I'm not 30 years old no more. I think I'm mature enough to understand that it happens in the business. I feel very comfortable coming back as long as I can help."
Yes, the fit seems right. He knows his place in the new Nebraska hoops world.
"He's as good an offensive coach as there is," Sadler said of Hoiberg. "I probably don't have to tell y'all that wasn't one of my strengths. But one of the things I think I can help him with -- and I did the year I was with him at Iowa State -- is on the defensive end. He's also a guy who's going to let me help him on the defensive end. It's not like, 'Hey, come and help me,' and then stick me over in a corner.
"If that's the case, I wouldn't have come. He's going to let me be accountable on that (defensive end)."
Sadler won't expend a lot of energy on recruiting, saying Armon Gates and Matt Abdelmassih will largely be responsible for that part. Doc will concentrate on what he does best. That is, teach players to stop dudes from getting to the hoop and to pound the defensive boards -- you know, so the ball gets to Hoiberg's specialty.
That formula helped push ISU into the Sweet 16 in 2014.
"I have pride in thinking that I can get guys to play defense in a successful way in a very limited amount of time, may I add, with Fred -- because his practices are pretty much all offense," Sadler said with a smile.
Sadler's sense of humor belies his competitive fire. Watch him in a practice. He's a bulldog. You want to know why else Sadler is back? He has some unfinished business, he said. He still wants to help Nebraska win in the Dance, and not just one game. That fire still burns in Doc.
He said Husker athletic director Bill Moos, in four or five recent conversations, convinced him it can be done.
"So why not come be a part of it?" said Sadler, with not a trace of awkwardness.
NU men's hoops assistants, 4.15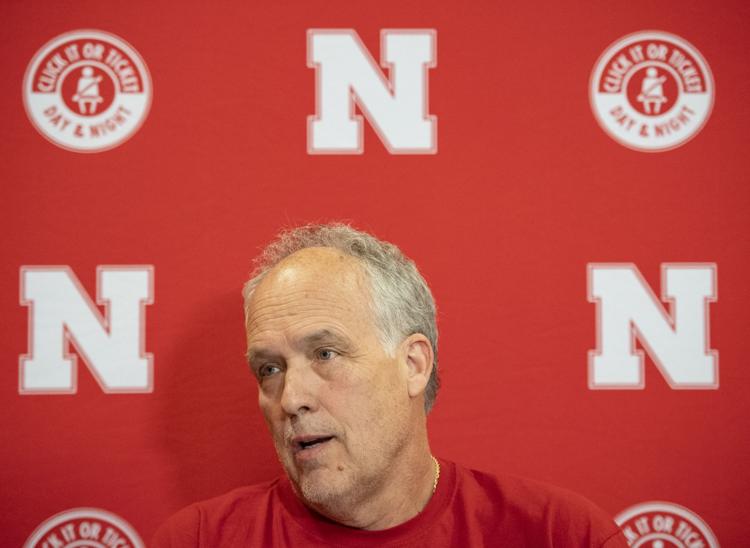 NU men's hoops assistants, 4.15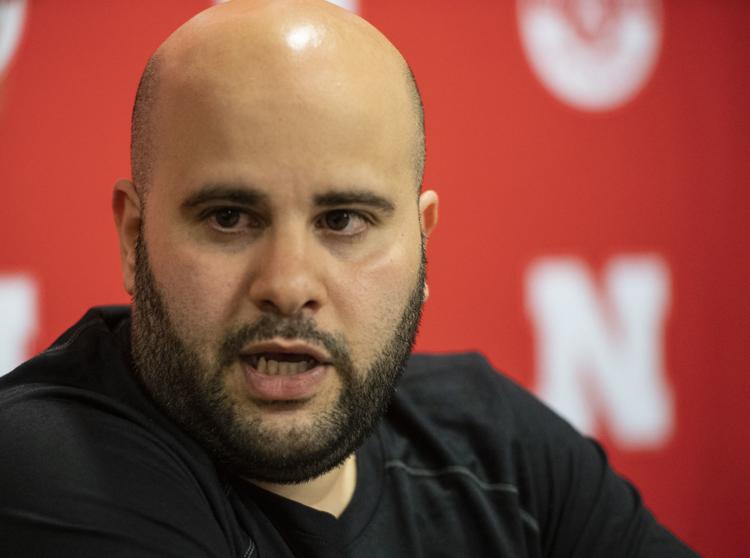 NU men's hoops assistants, 4.15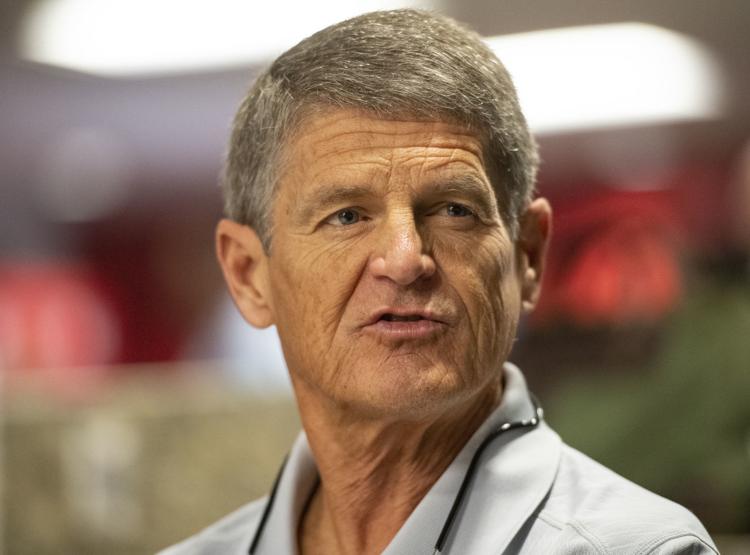 NU men's hoops assistants, 4.15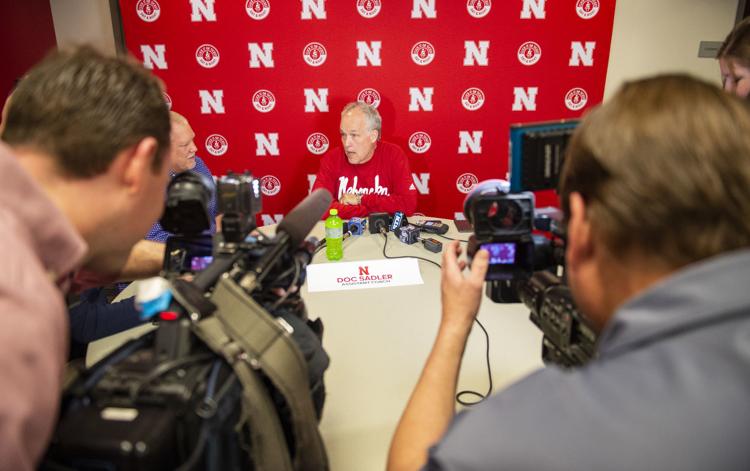 NU men's hoops assistants, 4.15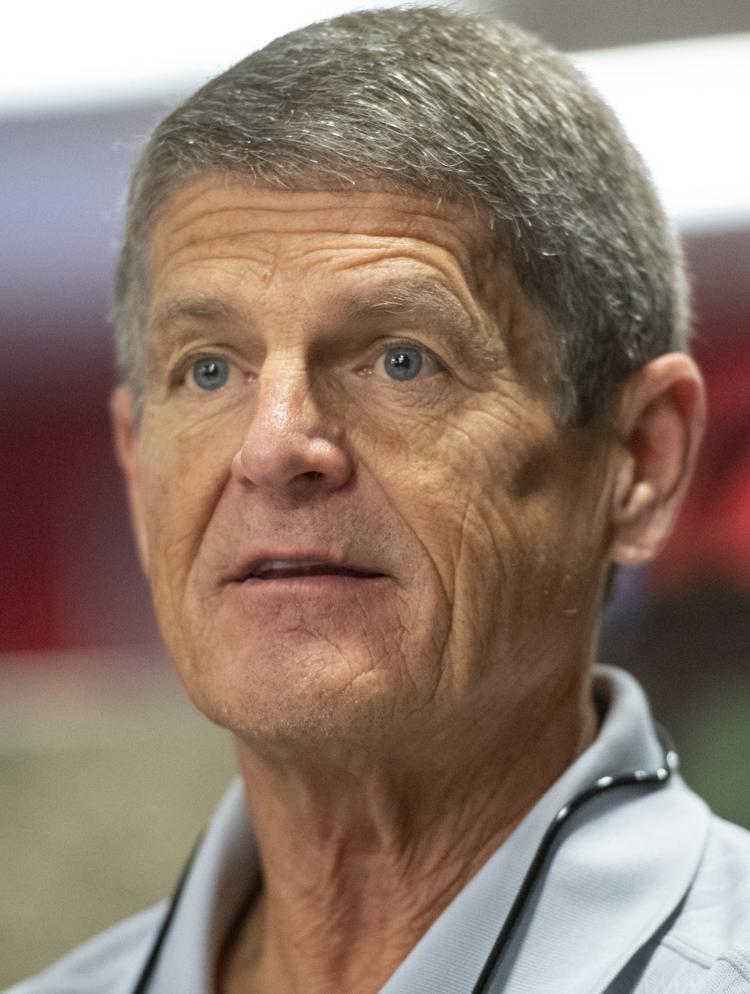 NU men's hoops assistants, 4.15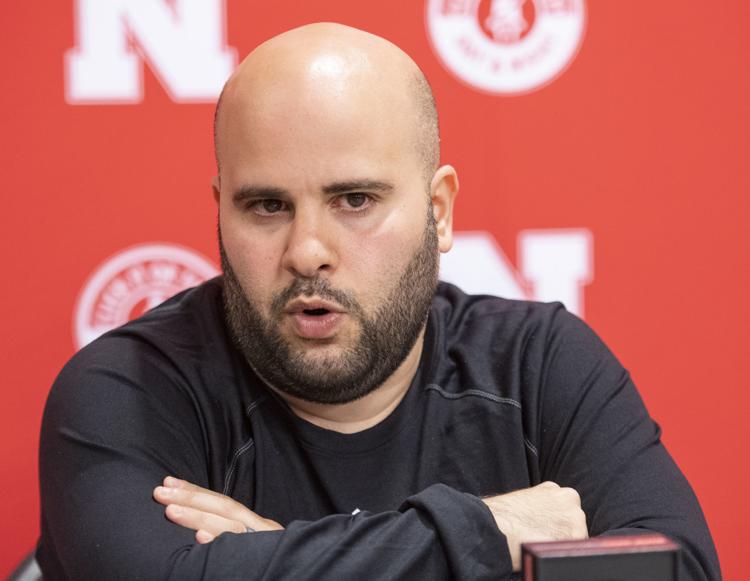 NU men's hoops assistants, 4.15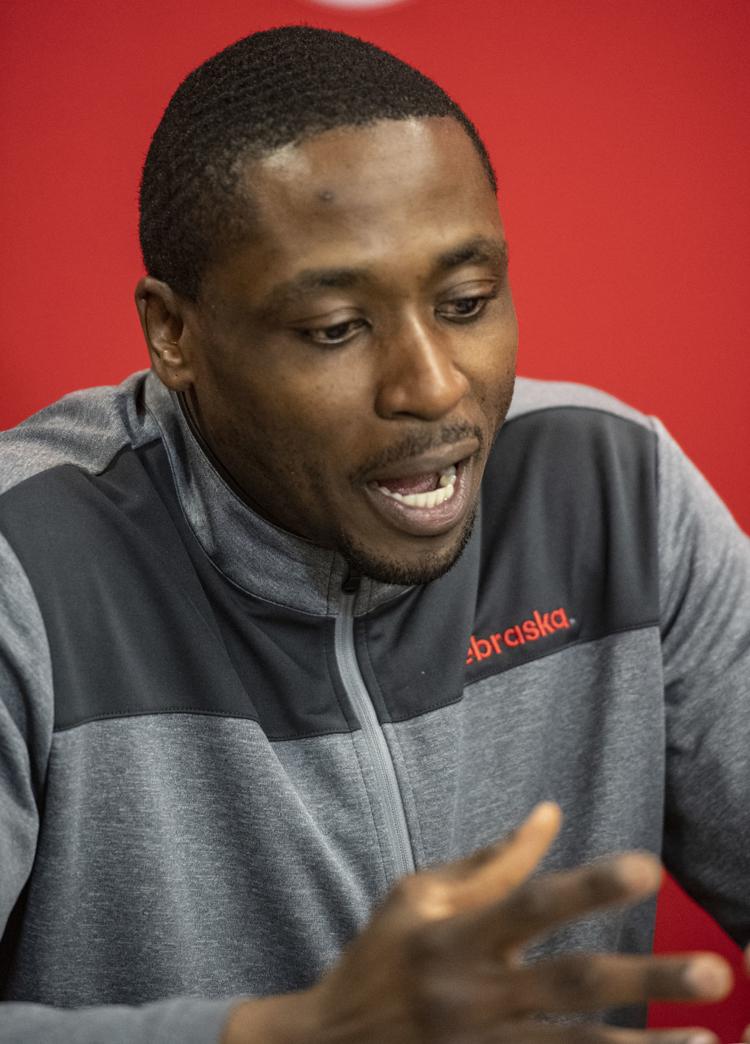 NU men's hoops assistants, 4.15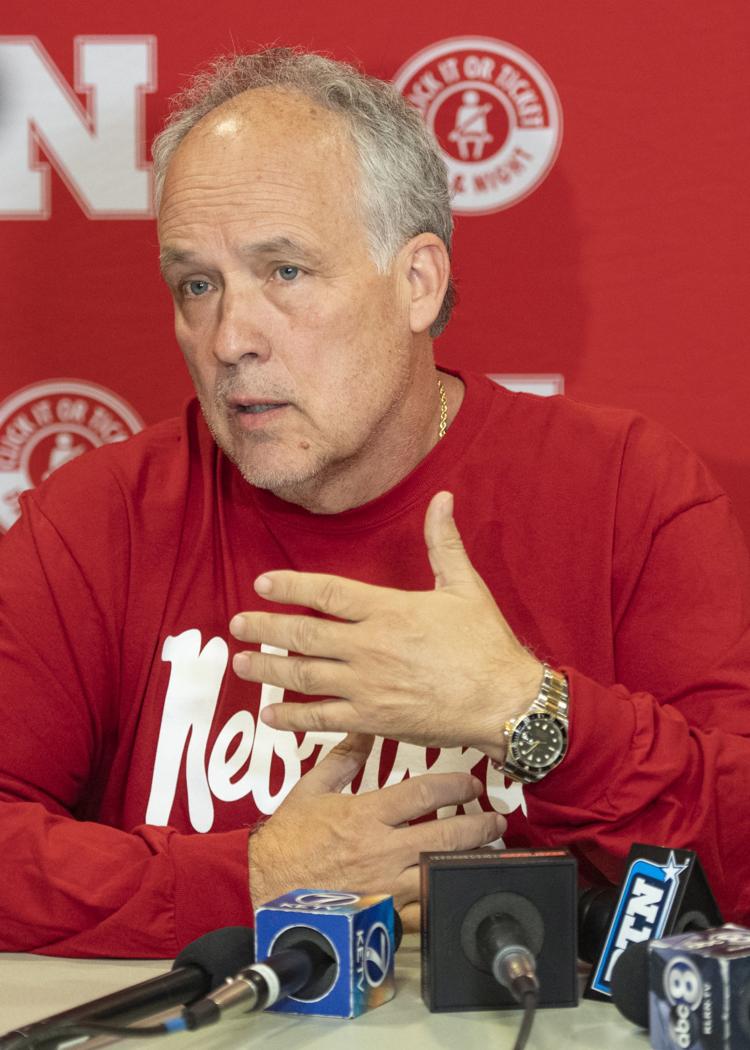 NU men's hoops assistants, 4.15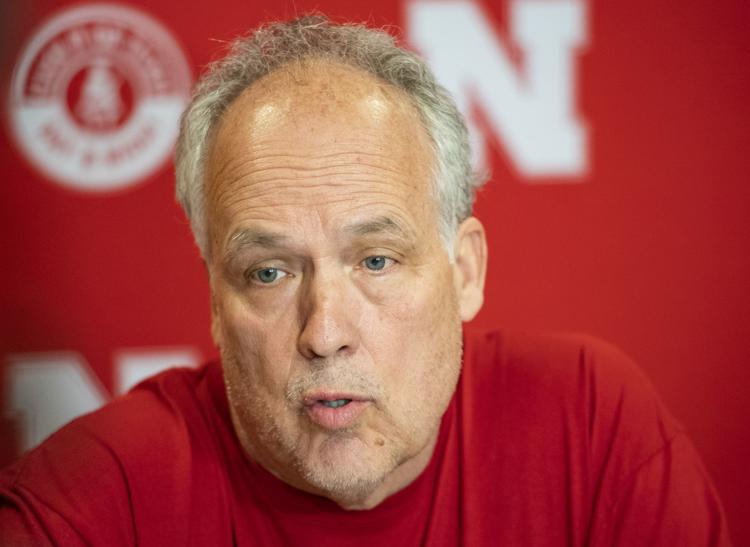 NU men's hoops assistants, 4.15