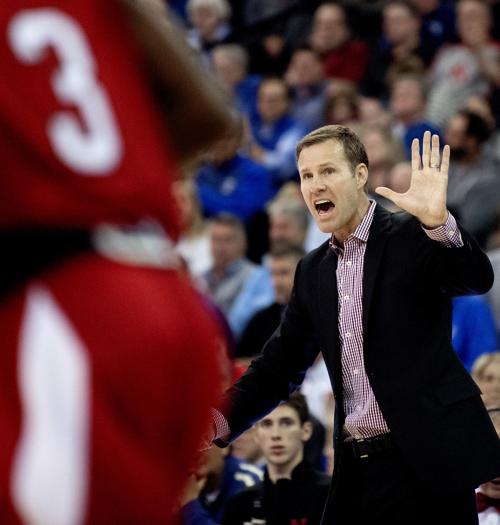 OMAHA — This might sound crazy in retrospect, but there was a way for Nebraska to defeat Creighton on Saturday at CHI Health Center.
Creighton basically has been playing with a seven-man rotation and consequently has been losing steam late in games. Perhaps Nebraska could keep the game close into the middle of the second half and make a late push to victory.
The Bluejays bolted to an 18-2 lead as their fans roared. As the margin grew to 27-4, I just sort of felt bad for first-year Husker head coach Fred Hoiberg. On the other hand, he's making a pile of money and is supposed to have his team prepared to compete at a high level. Always. Bottom line, the Huskers weren't ready for this challenge, their toughest test of the season to date. Meanwhile, the Jays were crisp and purposeful on both ends of the court, particularly in the first 15 minutes.
Simply put, the game was moving too fast for Nebraska. Granted, it shot poorly. That colors everything. But the Huskers also looked hesitant and unsure of themselves — you know, like a team that was thrown together in about a month during the offseason.
With Creighton's 95-76 triumph in the books, Hoiberg at least had a good explanation for why his best player, point guard Cam Mack, was benched to start the game. Hoiberg said Mack was one minute late to the team bus. Everybody was ready to leave, Hoiberg said, but there was no Mack.
You have to be ready to go in this life or you might get left behind.
Nebraska players surely could relate on this day.
"Give Creighton credit," Hoiberg said. "They came out and threw the first punch, and the second, third and fourth punches as well."
Hoiberg's frustration was evident. Ultra-intense competitors typically don't easily shrug off being embarrassed in a rivalry game. Let's be clear, Nebraska (4-5) falling behind in the manner that it did created a level of embarrassment that no proud Husker fan wants to endure, especially when Creighton is the foe.
You have free articles remaining.
"It's a huge deal — not only for the team but for our whole fan base," Creighton point guard Marcus Zegarowski (30 points) said of the Jays avenging last year's 94-75 loss to the Huskers, a game that feels as if it occurred years ago.
Hoiberg was asked about the downtown Omaha arena's atmosphere for the rivalry contest and jokingly said, "Ah, I thought it sucked." He followed with the normal platitudes about Creighton's wonderful fan base and how much respect he has for Creighton coach Greg McDermott, who is indeed a good friend of Hoiberg's. But Hoiberg, as one might expect, was mostly curt in the postmortem.
As he fielded questions, I began to wonder how much of this sort of occurrence — a lopsided loss in which his thrown-together team appeared overwhelmed at times — will wear on him as Nebraska moves into Big Ten play.
Another question: How much of this can Husker fans take?
I mean, Creighton (7-2) is a well-coached team that thrives in a defined system. But the Jays have limitations that the Huskers won't encounter against Big Ten heavies. For one, McDermott's crew doesn't have enforcers at the rim. It's a smallish squad. What's more, it's been lackluster defensively.
If you're a Nebraska fan, you've probably pondered the possibility of life in the Big Ten getting ugly for the Huskers. This game did virtually nothing to assuage those fears. You perhaps hoped it might. Yes, there was a path here for Hoiberg's team to make it close in the end, though it would've required a strong start to the game. But the Huskers were thrown off the path immediately, starting with Mack being late for the bus.
The 6-foot-2 Mack (12 points, three assists) is a talented player. Boy, he makes some gorgeous no-look passes, and he'll drive by a defender in a blink. But he obviously has to grow up and be more of a leader. Hoiberg needs that to happen this season, and for sure before next season.
But Nebraska had other issues besides Mack's tardiness — too many to document in a limited space.
"The biggest thing was, we were not getting back in transition," Hoiberg said of the game's early stages. "And we were taking the ball out of the net and weren't locating their shooters. And obviously they gained a lot of confidence from that."
Creighton got far too many easy looks in the corners — the highest-percentage three-point shot known to man.
As for the Jays' fast pace, "It was the number one thing we talked about going into this game, was finding a way to get back and slowing them down," Hoiberg said. "It's the most talented offensive team, by a long shot, that we had played to this point. And you have to do the little things — get back and at least try to slow them down and make them execute in the half court."
You ever see Michigan State point guard Cassius Winston push the ball upcourt after an opponent makes a shot? The Spartans attack teams with much more force and speed than the Jays. But I doubt Hoiberg has thought much about Sparty.
I mean, how much can a man take?
Creighton vs. Nebraska, 12.7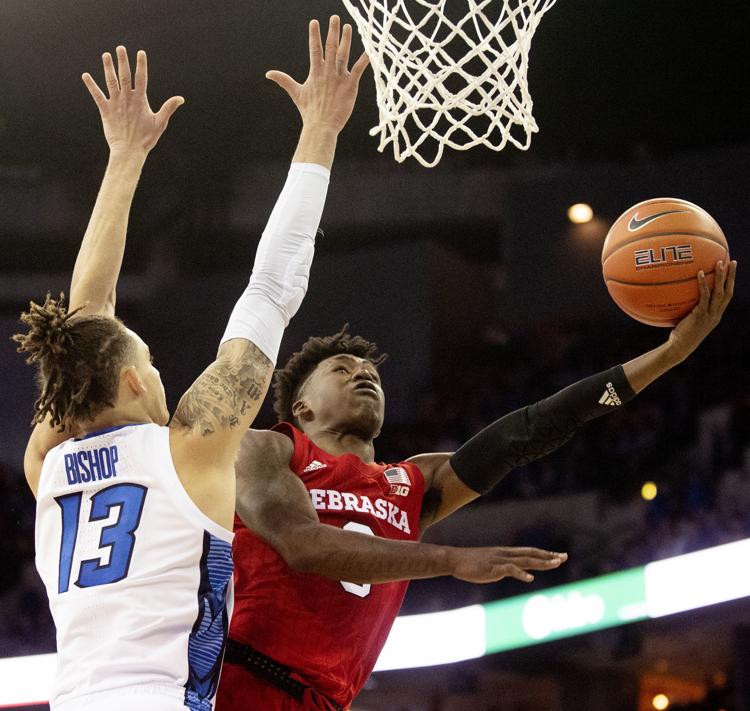 Creighton vs. Nebraska, 12.7
Creighton vs. Nebraska, 12.7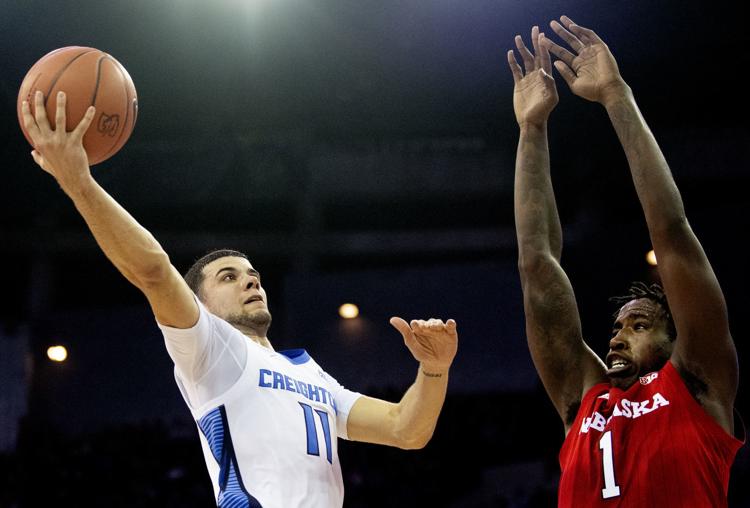 Creighton vs. Nebraska, 12.7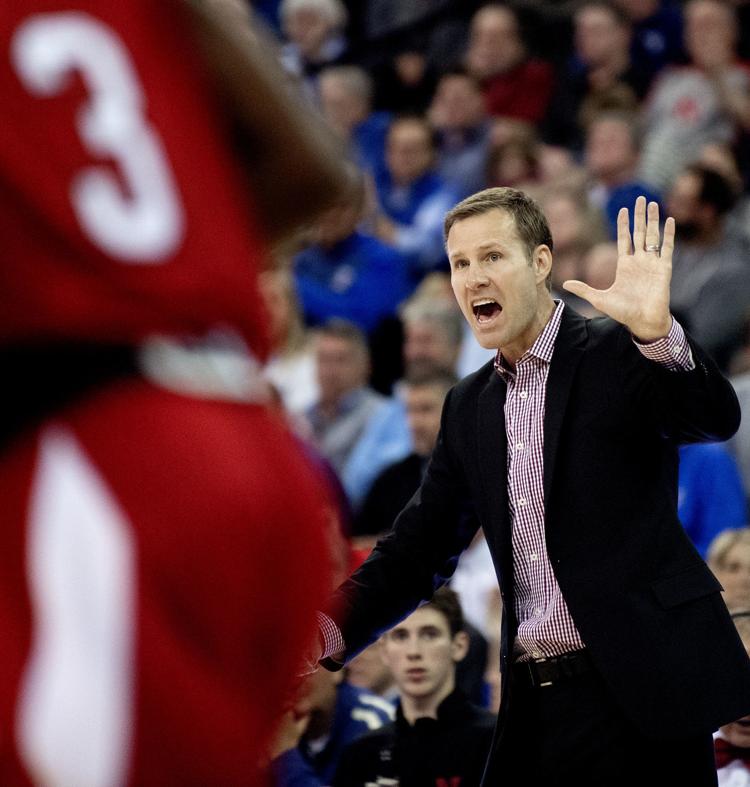 Creighton vs. Nebraska, 12.7
Creighton vs. Nebraska, 12.7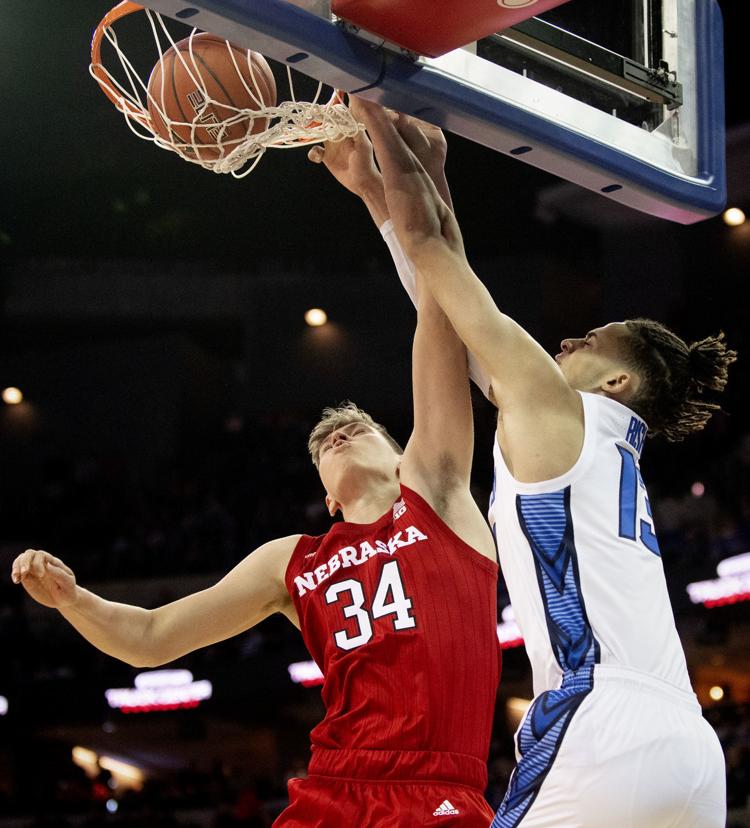 Creighton vs. Nebraska, 12.7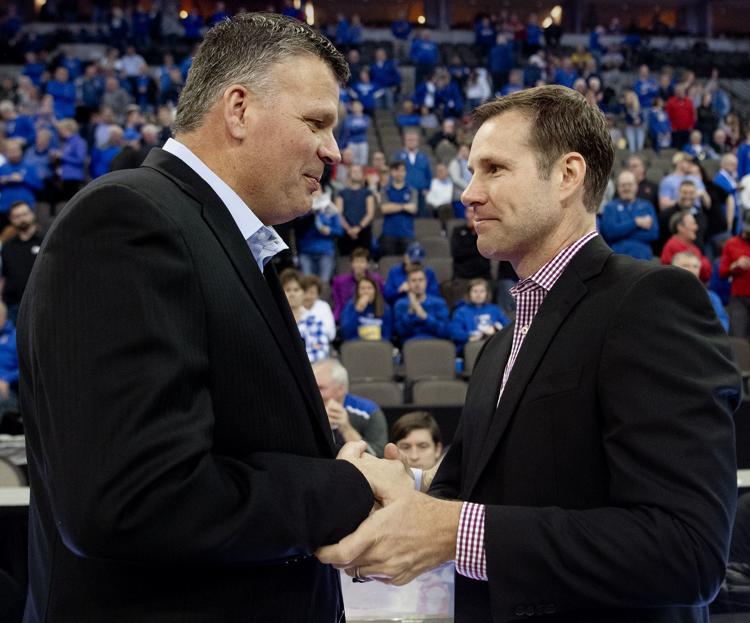 Creighton vs. Nebraska, 12.7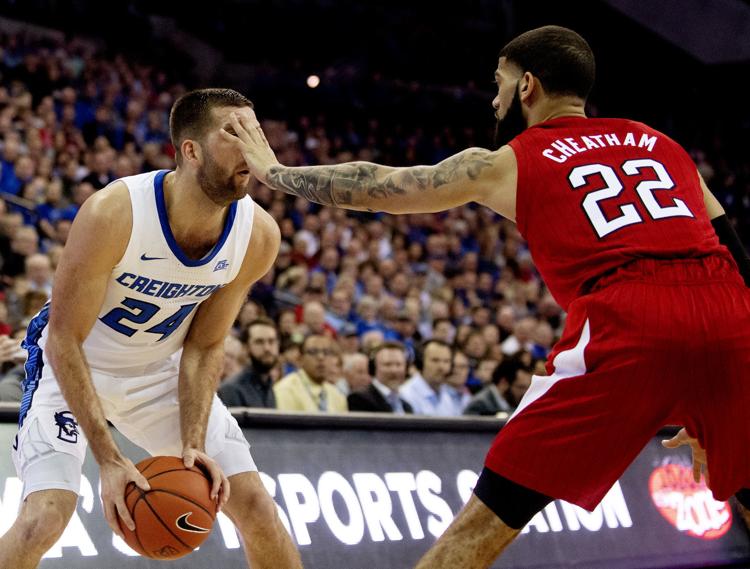 Creighton vs. Nebraska, 12.7
Creighton vs. Nebraska, 12.7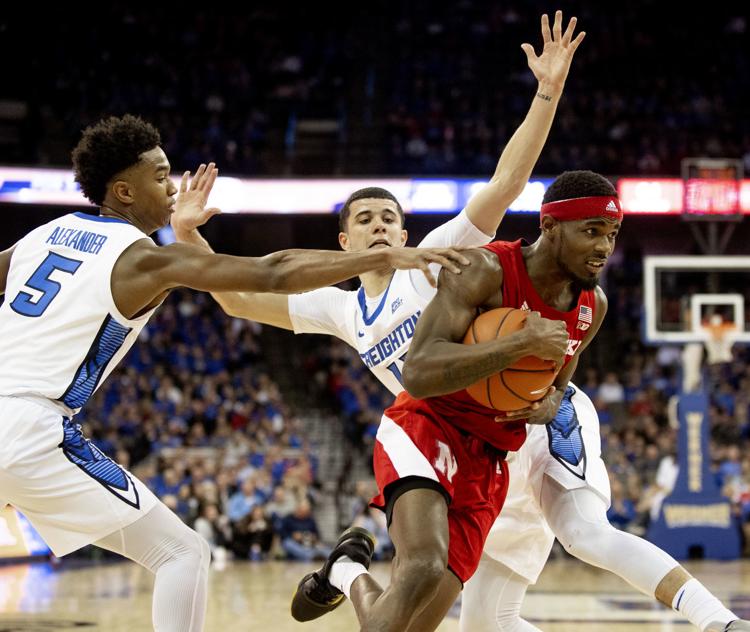 Creighton vs. Nebraska, 12.7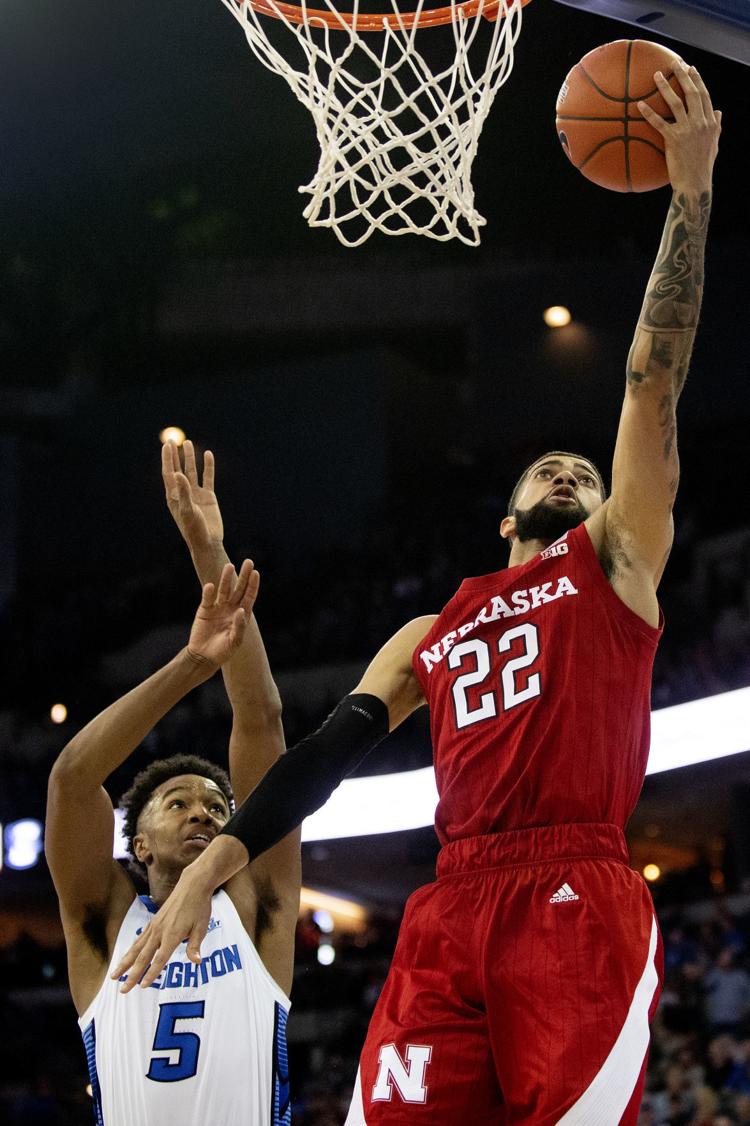 Creighton vs. Nebraska, 12.7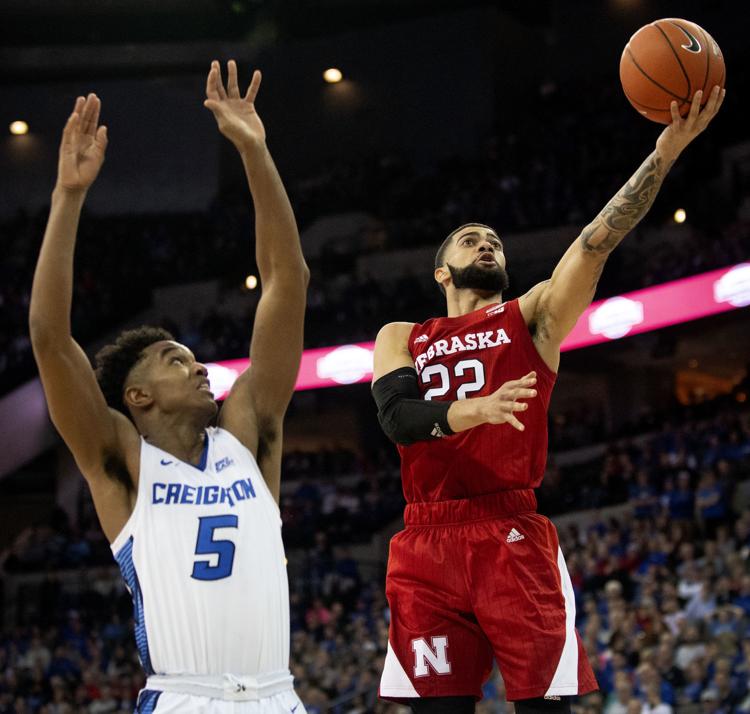 Creighton vs. Nebraska, 12.7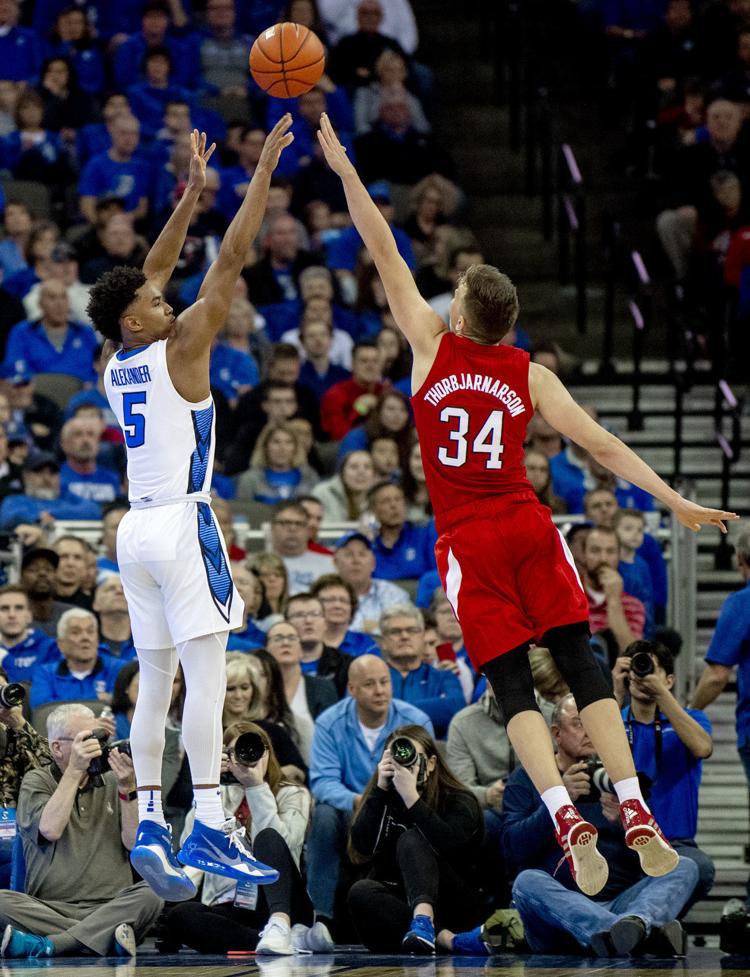 Creighton vs. Nebraska, 12.7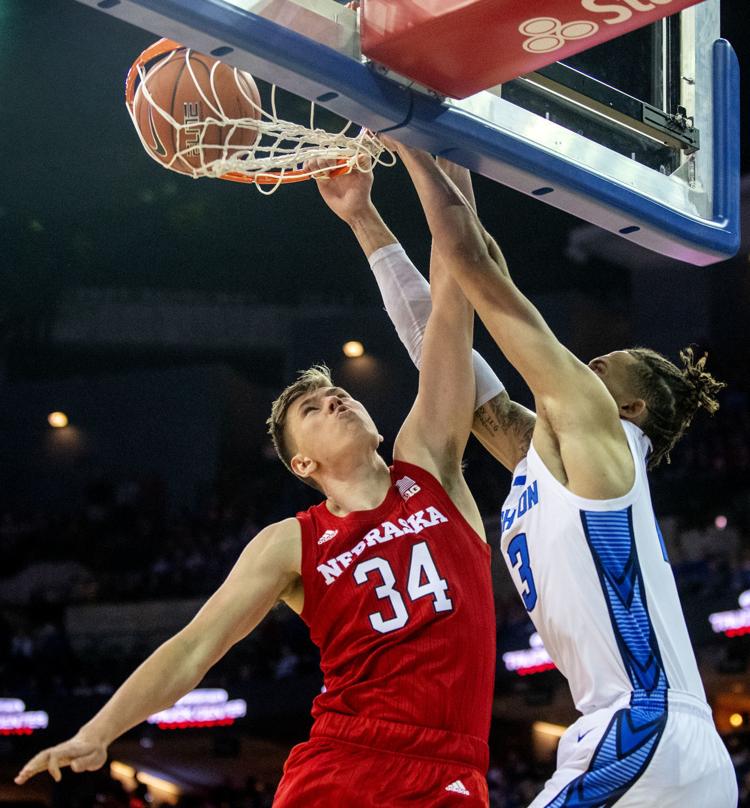 Creighton vs. Nebraska, 12.7