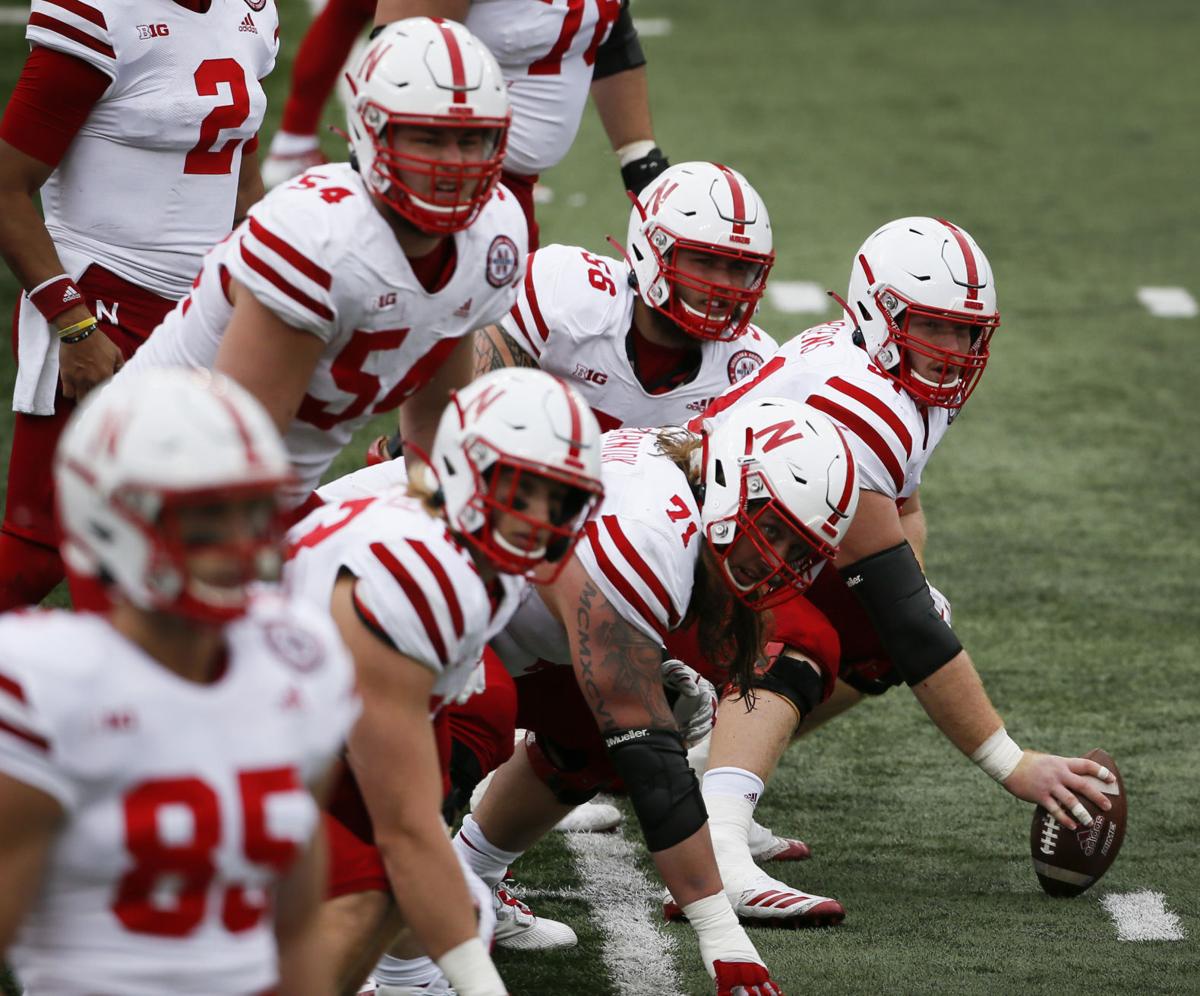 Things I know, and things I think I know: 
Sometimes it's easy to find a slice of joy even during an awful period in our country. 
Just dial up Dave Rimington and talk football. 
"If you're going to build a great team, your foundation has to be the offensive and defensive lines," says Rimington, the former Nebraska center who twice was awarded the Outland Trophy (1981 and '82) as the nation's top collegiate interior lineman. "I don't care how many four-star receivers you have. If your quarterback is getting his head knocked in, it doesn't matter, right?" 
"You need a quarterback and you need an offensive line, and you build from there," Rimington says.  
Amen to that. No wonder the guy has a street in south Omaha named after him — not to mention a prestigious award. 
Alabama's Landon Dickerson on Thursday night was named the 2020 winner of the Rimington Trophy as the nation's top center. 
Dickerson is the third Alabama player to win the award, which was established in 2000. He joins Barrett Jones (2012) and Ryan Kelly (2015).
"He's a mountain of a man," Rimington says of the 6-foot-6, 325-pound Dickerson. "He's a really powerful run blocker and a more-than-adequate pass blocker." 
The only other school with three Rimington Trophy winners? That would be Ohio State. Perfect. The teams square off Monday night in the College Football Playoff national championship game. Watch the line play in the game. It'll be ferocious. But there will be plenty of precision, too. 
The world will be watching, and so will high school linemen everywhere. 
"As a program, you have to have something you can sustain," Rimington said. "If you can get your offensive line to Alabama's level, now everybody wants to go there. You have to have some success in order to get that ball rolling. 
"Nebraska had a 15- to 20-year run (mainly during the 1980s and '90s) when you had some of the best offensive linemen in the country, and people wanted to go there because we had some success." 
As for the current state of affairs at Nebraska, Rimington believes there was improvement in line play on both sides of the ball in 2020. 
"It's just penalties at the most inopportune times — mental mistakes — that were an issue," he says, referring to the offensive line. 
Rimington obviously pays close attention to sophomore center Cameron Jurgens. 
"I think Cam's still having some problems with location on his fastball," Rimington says. "If he wants to become an elite center like I know he could be, he's going to have to work on that. He can block, I know that. He's either going to have to get that location figured out, or move to guard, where he wouldn't have to think as much and just come off the ball. He's got the power to be a great center. But, unfortunately, your plow horses up front can't be the ones making mistakes. 
"A playmaker can make mistakes because he can make up for it. An offensive lineman? Boy, you've got to be perfect. You can't have one guy falling apart. Physically, Nebraska was able to do its job most of the time. But too many times this year, we saw too many mistakes."
You probably won't see a lot of those type of issues — penalties and errant snaps — during Monday night's showdown in Miami Gardens, Florida. Alabama (12-0) averages 48.2 points per game, and Ohio State (7-0) 43.4. The teams' skill-position talent is otherworldly, especially Alabama's. But the offensive lines and defensive lines also are formidable. Very formidable.
That's where it starts. That's where it has to start. That'll never change. 
* The Rimington Trophy usually is formally presented to the winner this month during an elaborate event in downtown Lincoln. This year, because of the pandemic, there will be a virtual ceremony in March, Rimington said.
* By the way, Alabama opened as a seven-point favorite, but the Vegas Insider consensus pushed that to eight and some lines have Alabama as a nine-point favorite.
Even so, Urban Meyer is picking Ohio State.
"These are two terrific offenses, obviously, Alabama versus Ohio State," Meyer said Saturday during Fox's title-game preview. "I'm going to pick the defenses. To win a game like this, you have to stop one of these great offenses four to five times. I said that when Florida played Alabama for the SEC Championship. They actually did stop them five times, however, three of them were called back. One was a turnover and two were penalties that extended the drives.
"I'm going to pick the Buckeyes here. I think it's going to be 38-35. Ohio State will come up with those four to five stops, and this will be one of the classic national championship games in recent history." 
I think it's difficult to pick Ohio State without knowing how half of quarterback Justin Fields' body is feeling. 
It's also hard to pick the Buckeyes knowing they allow 281.1 passing yards per game, which ranks 116th nationally.
*  During our conversation this past summer, Jason Licht, the Fremont-born general manager of the Tampa Bay Buccaneers, was hesitant to get overly excited about his NFL team's chances for a big season.
"My staff and I, that's what we're here for — to try to put the best product on the field," he said. "It's an exciting time. But, you know, we haven't won any games yet."
Tampa Bay won a big one Saturday night, its first playoff triumph since the 2002 season when it won the Super Bowl.
The Bucs' defense looked surprisingly ordinary. But Licht will take the "W."