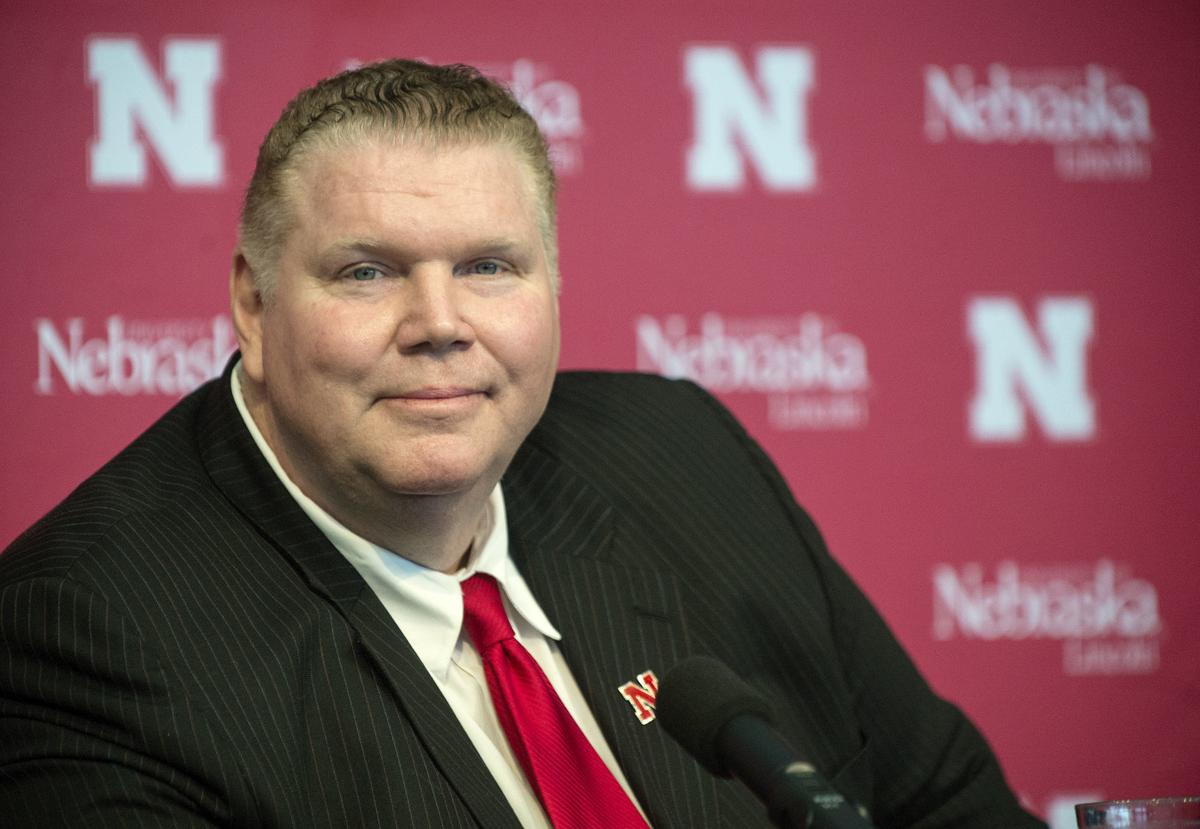 When Dominic Raiola was awarded the first Rimington Trophy as the nation's best center in 2000, Dave Rimington remembers feeling a bit of anxiety. He was concerned fans might think the process was fixed. 
After all, Rimington is a former Husker great and passionate alum, and Raiola starred for the Big Red.
Eighteen years later, it's obvious there was no fix. Raiola played 14 seasons in the NFL, and no Nebraska center since him has won the award, a drought that surprises Rimington.
"Before I started playing at Nebraska (in 1979), they had great centers like Rik Bonness, Tom Davis, Doug Dumler and Kelly Saalfeld," Rimington said Friday. "It was a position a lot of Nebraska guys played and did really well with."
Raiola and Rimington excelled at Nebraska during a period when the Huskers often crushed opponents with the run game. You could watch NU's center greats bulldoze defenders several times per game because there wasn't a lot of pass blocking going on back then. Think about it this way: Rimington in 1981 was named Big Eight offensive player of the year — that's right, as a center.
Ah, but the program underwent drastic change, starting with the hire of Bill Callahan in 2004.
"When they went to a more balanced offense, one of the byproducts is you just don't get the recognition at the offensive line positions quite as much," Rimington said.
In that regard, Nebraska's Rimington Trophy drought makes sense.
The Huskers' lack of overall success is another obvious factor. To wit: Three Ohio State centers have won the award.
This season's winner, Garrett Bradbury of North Carolina State, will be on hand Jan. 12 for the annual trophy presentation at the Rococo Theatre in downtown Lincoln. It feels appropriate that Rimington has the dinner just down the street from the campus where he became the best center in the glorious history of Nebraska's program. A native of south Omaha, Rimington fell in love with the Rococo and appreciates the support he receives from the community.
You have free articles remaining.
He's also mindful of not interfering with the annual Outland Trophy Dinner held earlier the same week in Omaha.
Of course, Rimington also loves his alma mater. He pays close attention to the Nebraska football program in general and the line in particular. He knew this season would be a challenge because the coaching change ushered in new systems. He knew the center position was a bit of a question mark. Senior Tanner Farmer solidified that spot when he took over as starter in early October. 
"I was thinking 6-6 would be a good start for this program," Rimington said. "They started off with a lot more mistakes than I thought they would largely because it's a new offense. Farmer turned out to be a really good center at the end of the year. But it took them awhile to get rolling. You simply can't make mistakes up front. You have to be pretty clean. You can't have offside penalties and holding.
"As the season wore on, the line came together, just like I thought they would. I thought coach (Greg) Austin had them playing really good ball at the end."
Austin, the offensive line coach, elicits a high degree of confidence. Players respond to his teachings and want to play hard for him. Scott Frost's program in general elicits confidence. Fans will be patient with Frost — at least more so with him than any other coach. You feel a sense of stability in the program — something that's been absent for most of the period since Tom Osborne retired as head coach following the 1997 season. 
Stability on the coaching staff could lead to better development of players as the revolving door in the coaches' offices slows. When Rimington played for Nebraska, the program was known for development. Then again, most linemen weren't pushed into having to play immediately. They had time to develop in Boyd Epley's strength and conditioning program, and under the watchful eye of the coaches.
One of the aspects of Frost's program that makes Rimington confident is its potential to develop players. You've already seen it along the offensive line with improvement pretty much across the board. Brenden Jaimes, Matt Farniok and Boe Wilson will return as seasoned starters.
"Offensive and defensive linemen are guys you can develop into great players, and I think Nebraska has the pieces in place to make that happen year in and year out," Rimington said. "You've got stability in the program across the board — from the university administrators to the athletic administrators to the coaches.
"It looks like everybody is on the same page. I have really high hopes we're going to be a much better team in 2019."
Rimington thinks Nebraska can get back to producing All-America-level offensive linemen, although he acknowledges that in Frost's uptempo spread system, the stars often will be skill players.
"It's really tough to get the recognition up front unless you're just a super-dominant guy," he said.
Raiola was one of those guys. Since his graduation, they've been few and far between at NU, as the list of Rimington Trophy winners suggests.