Bob Devaney had more than just a great personality. He had substance. He was smart, savvy, a fighter.
But let's be clear, personality was definitely a strong suit of the former Nebraska football coach, or so I'm told. It's not like I knew him personally. 
I've heard stories, though, mostly from Tom Osborne. I heard a few more of them Friday on the eve of the 23rd anniversary of Devaney's death. 
I always get the feeling Devaney would've been a fun coach for a reporter to cover. 
"I always felt like when he started a game, he came out there like he already had a couple bad calls go against him," Osborne said with a chuckle. 
You don't hear Tom laugh all that often. But he almost broke into one as he recalled Devaney's, um, relationship with referees.
"He wouldn't be over the top, but he'd always be on the officials a little — let 'em know he was around," Osborne said.
In short, Devaney was a giant. I often catch myself hoping younger Nebraska football fans take time to delve into everything he meant to the Nebraska football program as its head coach from 1962 to 1972. He transformed NU into a national power, highlighted by national championships in 1970 and 1971. Plus — and this is something many folks forget — Devaney worked as the university's athletic director from 1967 to 1993. 
I could listen to Osborne talk all day about Devaney and all he meant to Nebraska. 
He got the ball rolling in the right direction after years of mediocrity in the football program. 
Yeah, Devaney was fiery. You've perhaps heard about that part of Devaney's personality. He could be tough on players. But Osborne is quick to note that upon taking the Nebraska job, Devaney immediately shortened the team's practice regimen. The previous coach, Bill Jennings, often put the team through three-hour practices, and sometimes longer.
"I think the players a lot of times were so beat up by Saturday, they couldn't perform — at least that's what players who had been there before were telling me back then," said Osborne, who worked under Devaney almost from the start. 
Devaney's practices hardly ever lasted longer than two hours. So there was that wise move by the new coach.
As I discussed this stuff with Osborne, it occurred to me that we never had ventured too deeply into Devaney in the past. I mean, I've interviewed Osborne dozens and dozens of times since the early 1990s, but it's not like I've asked him much about Devaney. Consequently, a lot of this material seems fresh to me. I'm guessing that's the case with many of you. 
I wondered: In terms of pure coaching acumen, what were Devaney's strengths?
"Bob brought a system with him from Wyoming that I think he pretty much adopted from Duffy Daugherty at Michigan State," Osborne said. "It was an unbalanced line, full-house backfield. There was a little bit of wishbone philosophy with it. They also ran a spread offense where they'd have a couple wide receivers and two wingbacks and one running back. So they had those two sets. He ran that system well."
There was something else about Devaney that should be emphasized.
"He instilled toughness," Osborne said. "Bob was a pretty tough guy himself. He had done some amateur boxing. He would hit the punching bag once in awhile. He insisted on players being tough. So even though he eased up on practice and made it a much different practice regimen, toughness was important to him."
Osborne added: "He interjected a little bit of levity in the program. He had a good sense of humor. Yes, he had a temper. He could get on people pretty good. But he never left the field mad. He'd have his arm around the guy by the end of the practice. He'd tell a joke or two by the end of the practice. He made it fun for the players."
In building a football power, Devaney once told the Journal Star, the formula was relatively simple: "Recruit like crazy and organize."
Thing is, "What was surprising to me, and to the coaches who came with Bob from Wyoming, there were already really good players here (in 1962)," Osborne said. "You look at the record the previous 20 years, and they maybe had only a couple winning seasons."
There were three winning seasons in that span. So, yes, it was a foundering program. 
Osborne was right, though. Devaney walked into talent. Lineman Bob Brown was on hand. He went on to become a college and pro football Hall of Famer. Lloyd Voss was another standout lineman. Dennis Claridge was an excellent quarterback and had weapons in halfbacks Bob Hahn and Kent McCloughan. All of those guys played in the NFL.
Nebraska was 3-6-1 in 1961 during Jennings' final year. Osborne speaks highly of Jennings. He was in many ways a good coach, Osborne said. But Devaney was a force of nature. The Huskers went 9-2 in 1962, a win at Michigan in the second game signaling that fortunes were changing quickly. 
"That first year, we went 9-2 and nobody could believe it," Osborne said. "People were astonished that we won nine games."
One other thing: Devaney's program did hit a rough patch with 6-4 seasons in both 1967 and 1968. Osborne, a 30-year-old assistant with a wife and two young children, feared for his job. 
"There was a common sentiment that Bob needed to get rid of some assistants and reshuffle things," Osborne recalled. "Bob came out and said, 'If one guy goes, we all go.' That ended that conversation.
"Bob was a very loyal guy."
He was a guy many of us would've liked to have known better.
Celebrating Bob Devaney with a trip through his storied career
PhotoFiles: Celebrating Bob Devaney with a trip through his storied career
Bob Devaney, 1939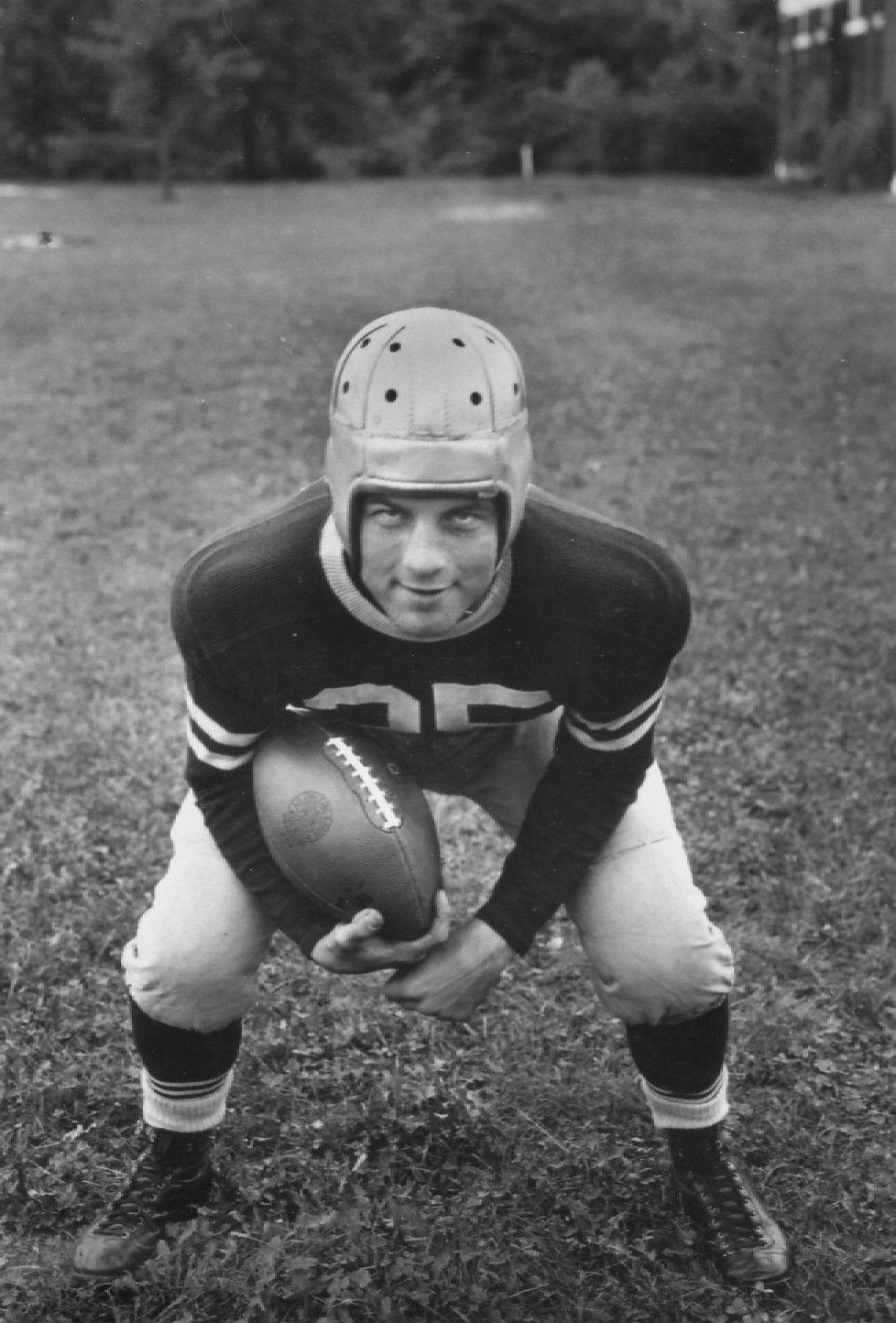 Bob Devaney, 1962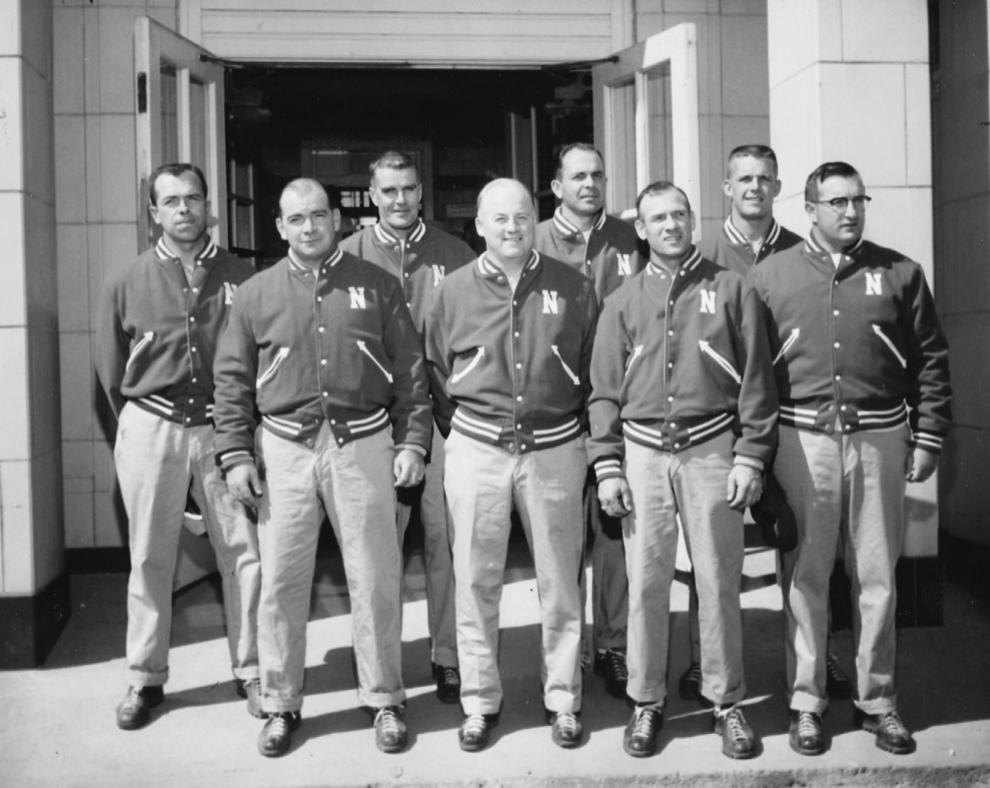 Bob Devaney, 1962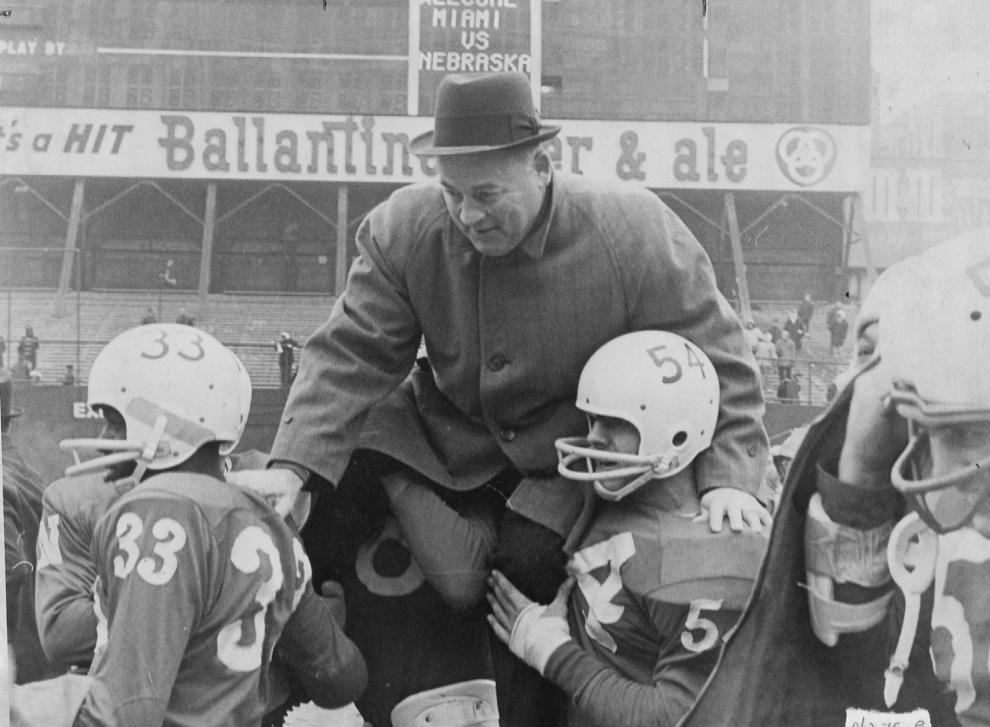 Bob Devaney, 1963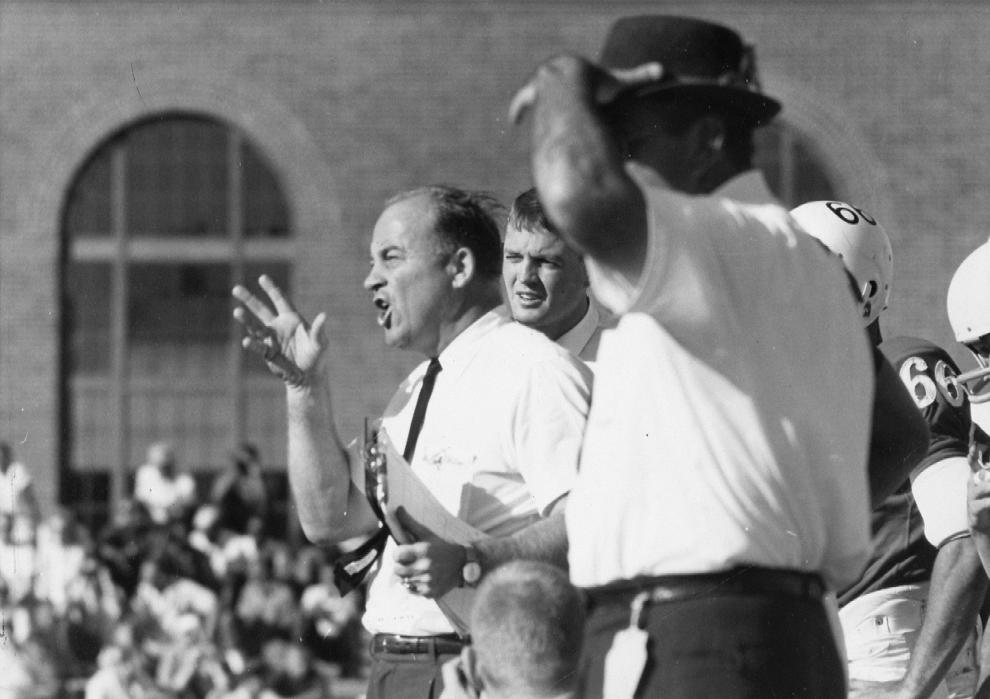 Bob Devaney, 1963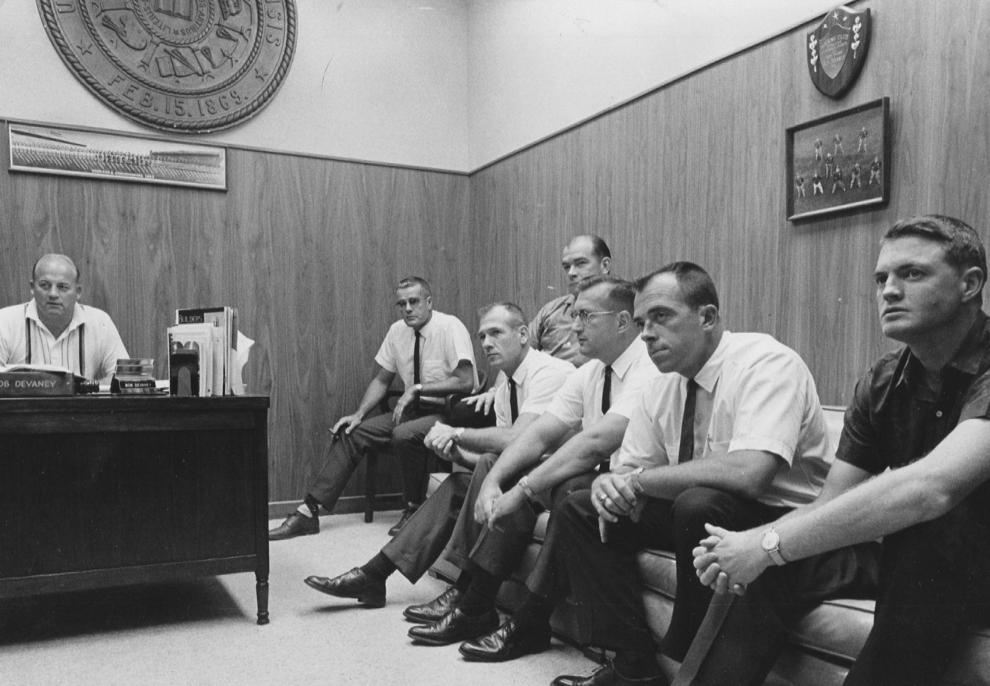 Bob Devaney, 1963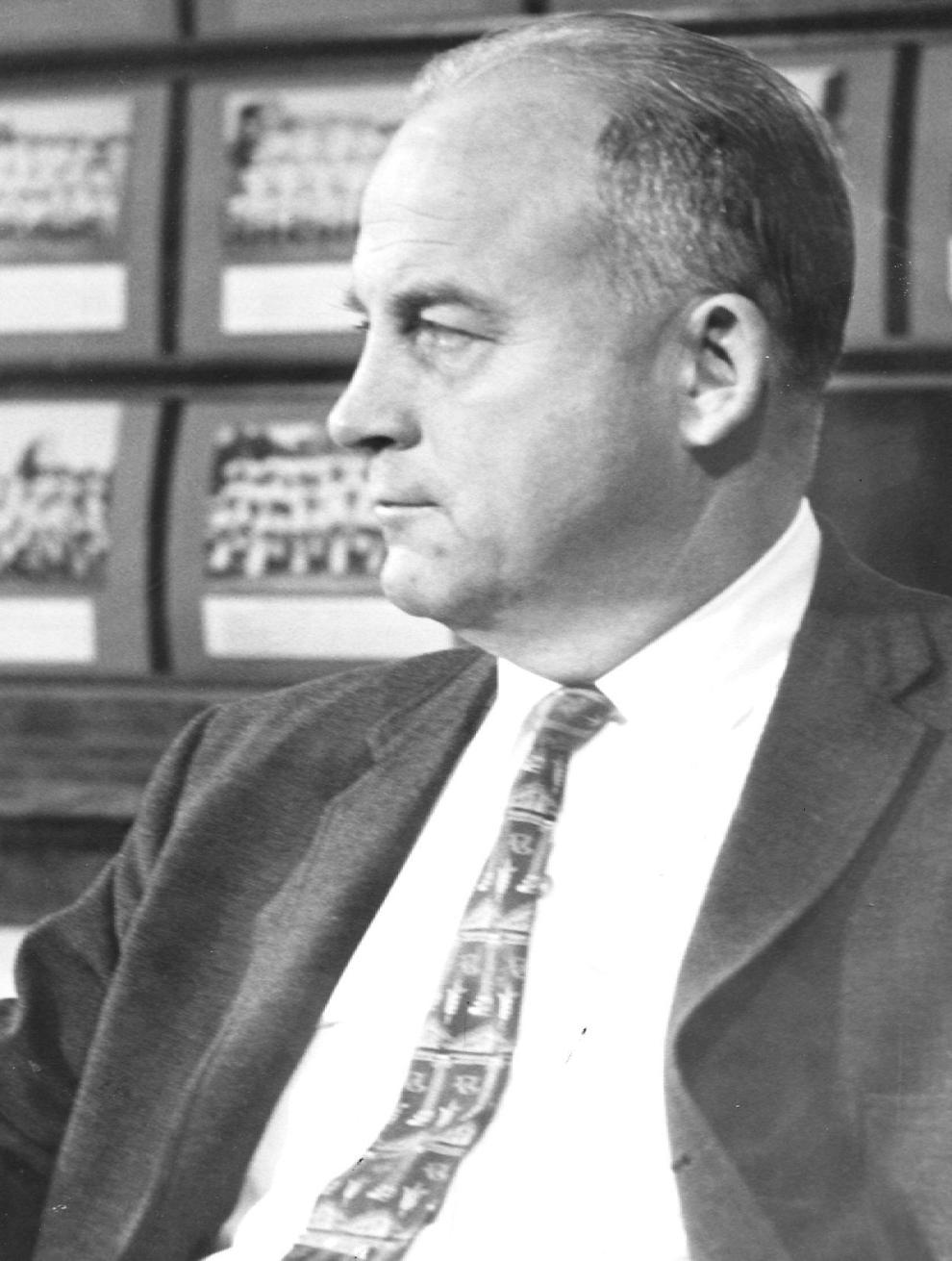 Bob Devaney, 1964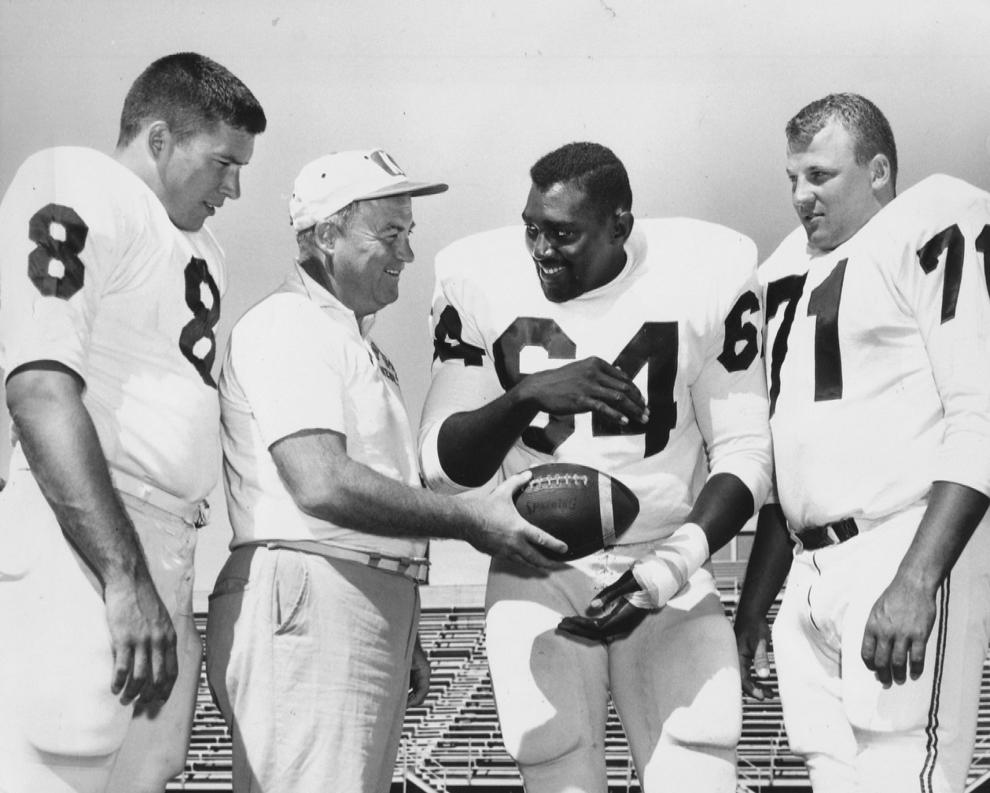 Bob Devaney, 1965
Bob Devaney, 1965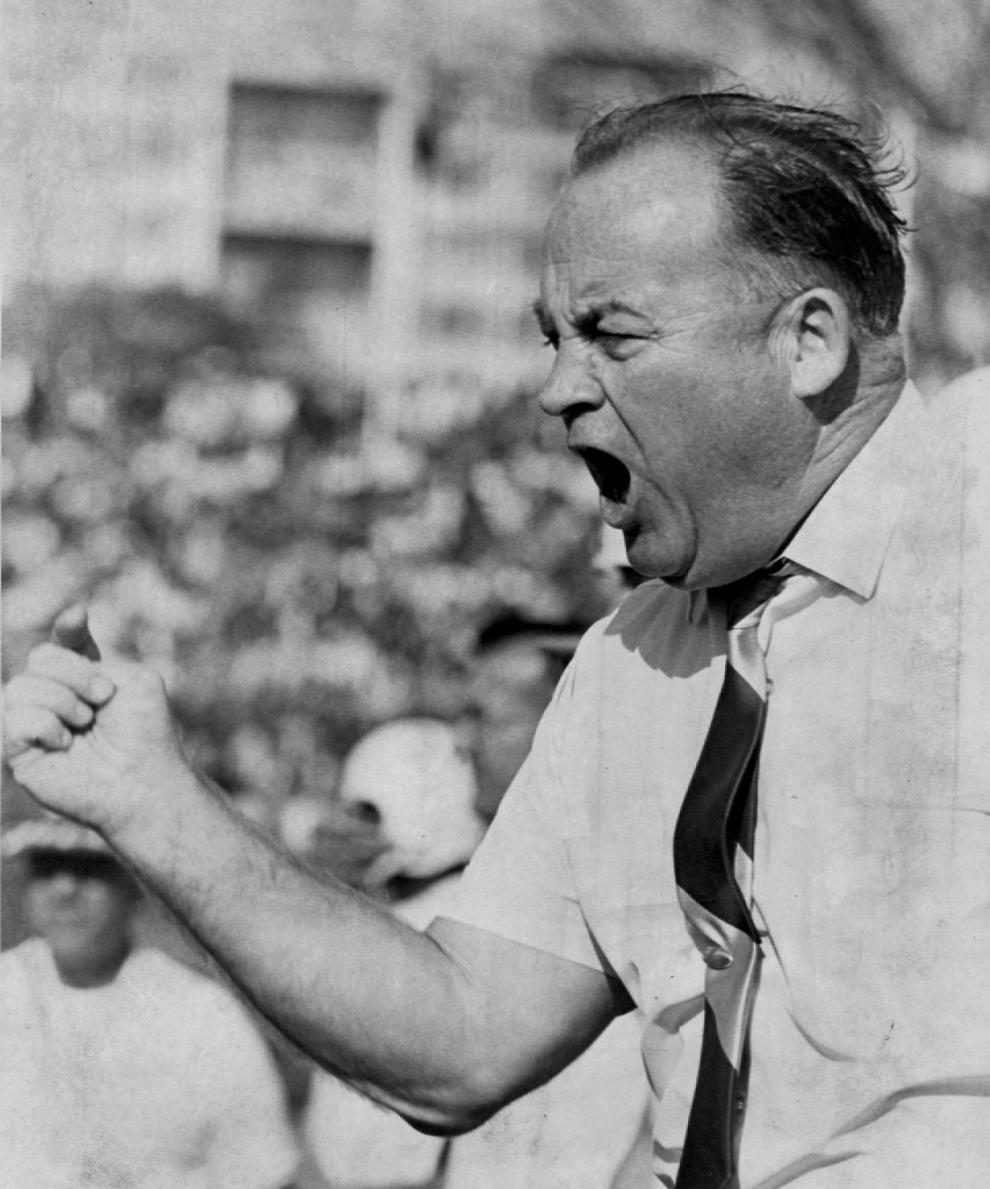 Bob Devaney, 1967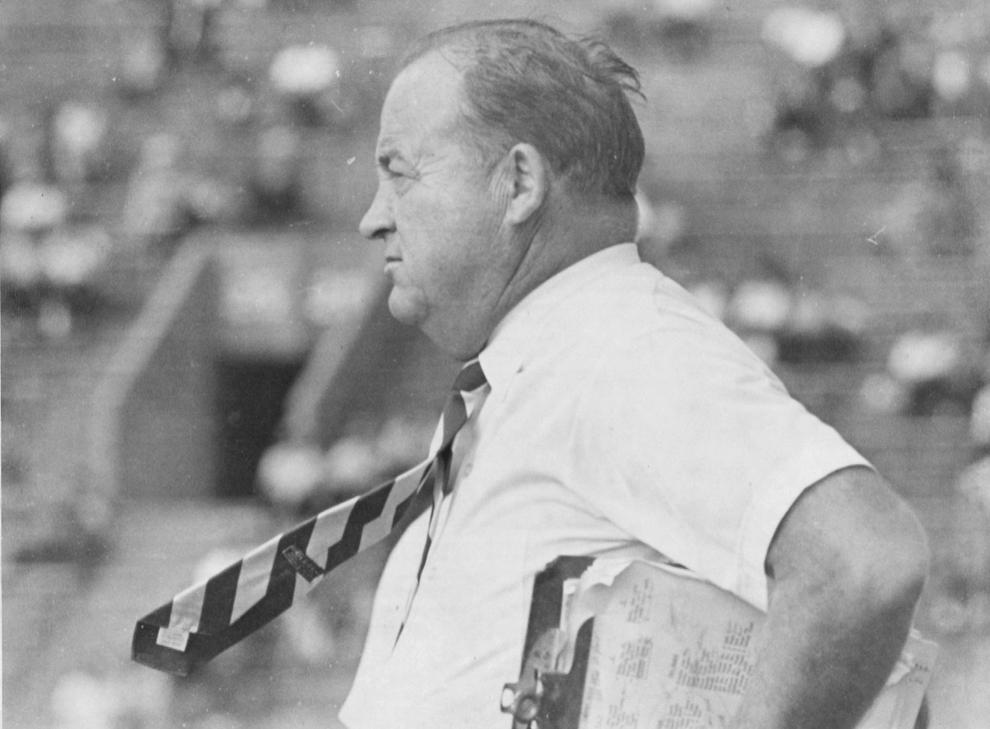 Bob Devaney, 1968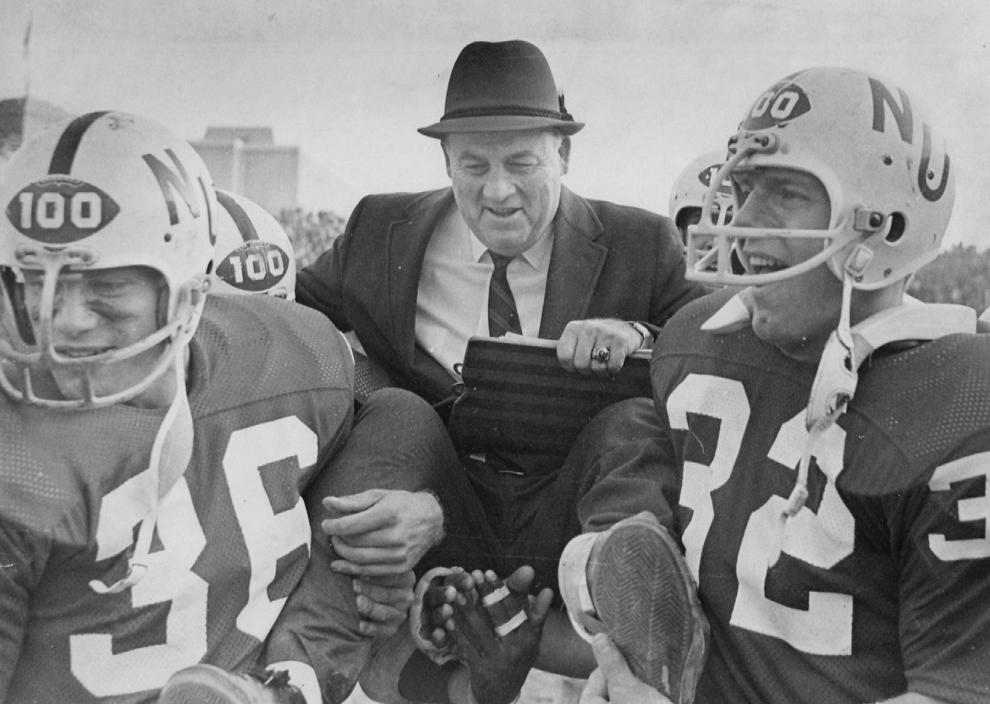 Bob Devaney, 1969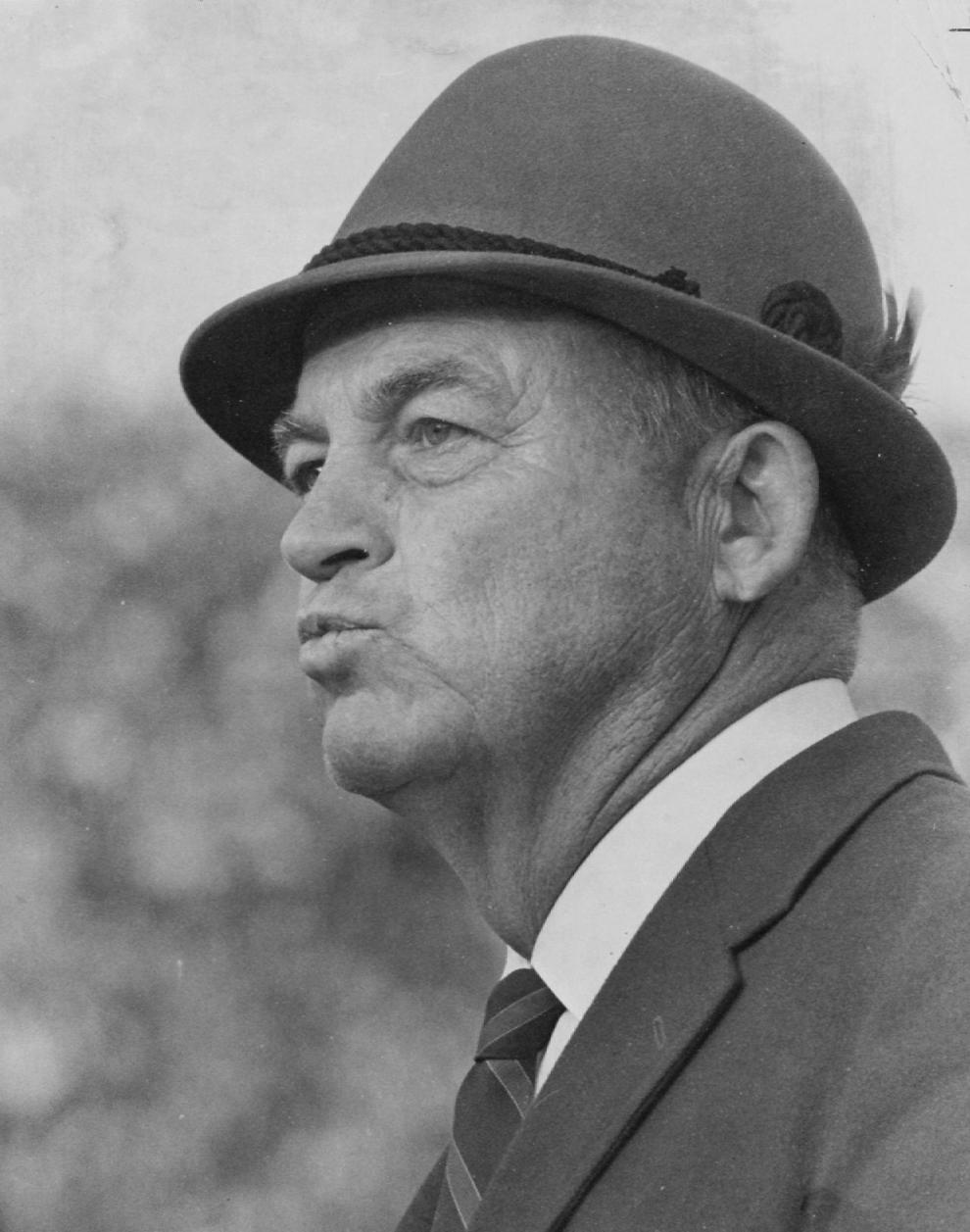 Bob Devaney 1970
Bob Devaney, 1970
Bob Devaney, 1971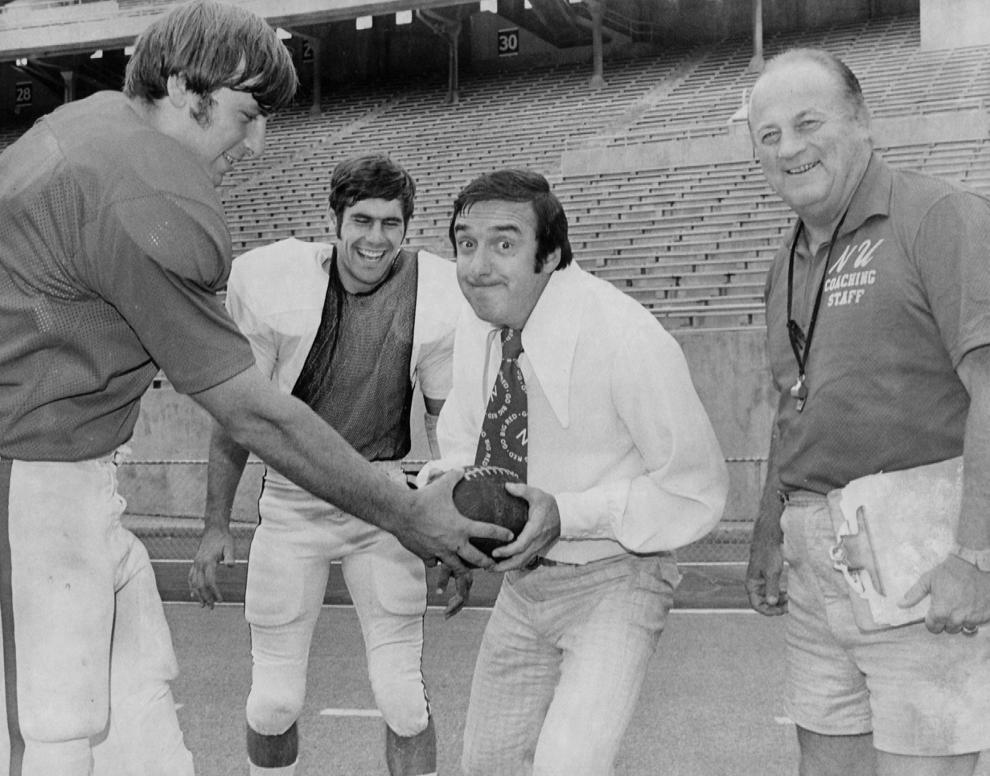 Bob Devaney, 1971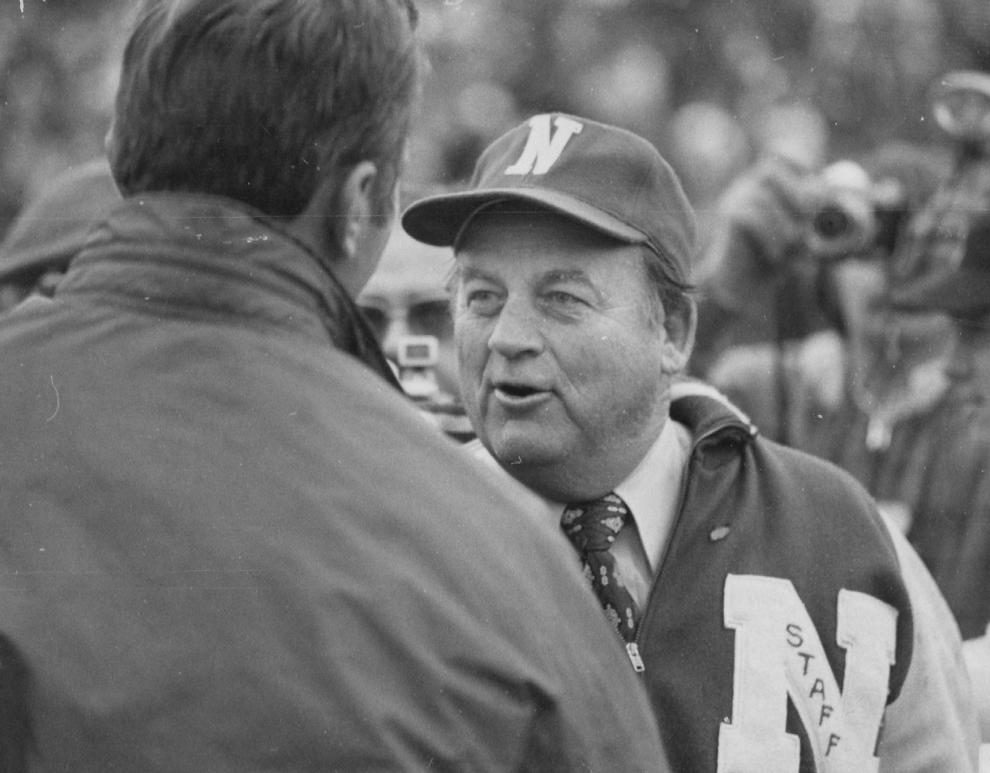 Bob Devaney, 1971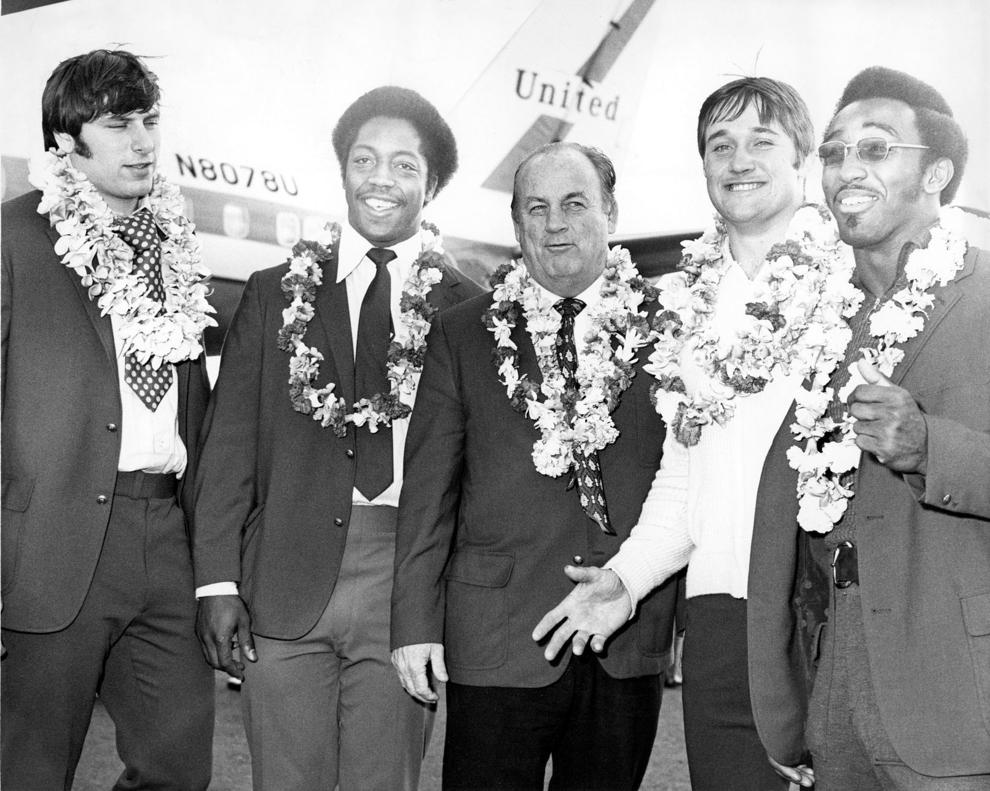 Bob Devaney, 1972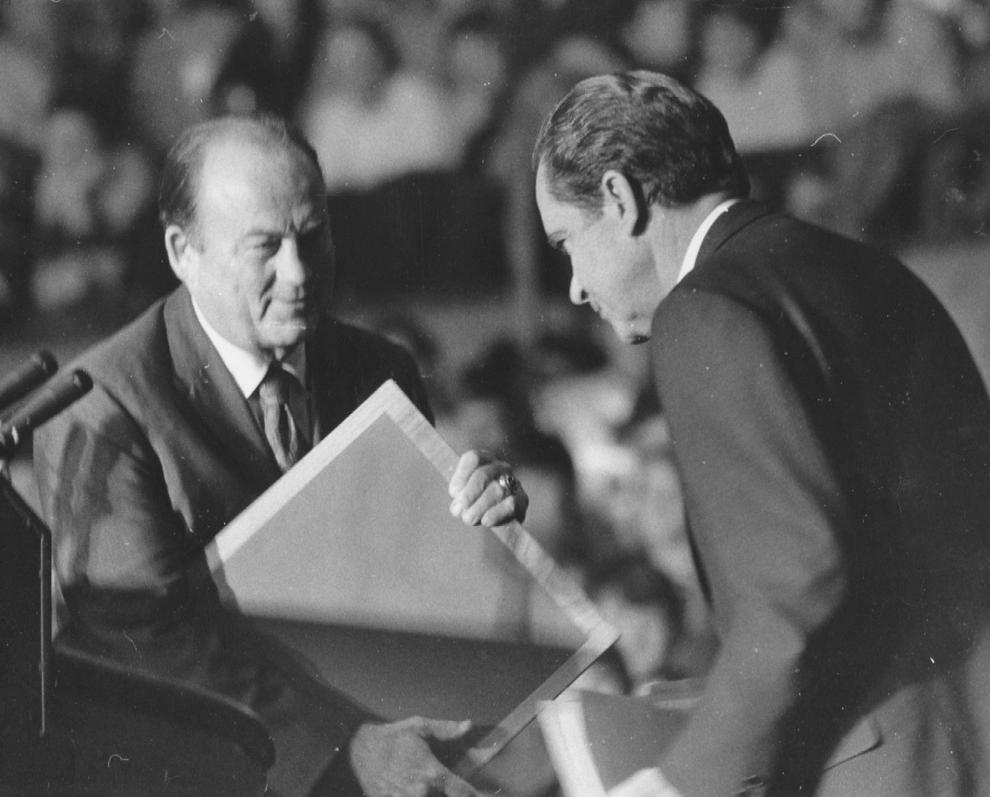 Bob Devaney, 1972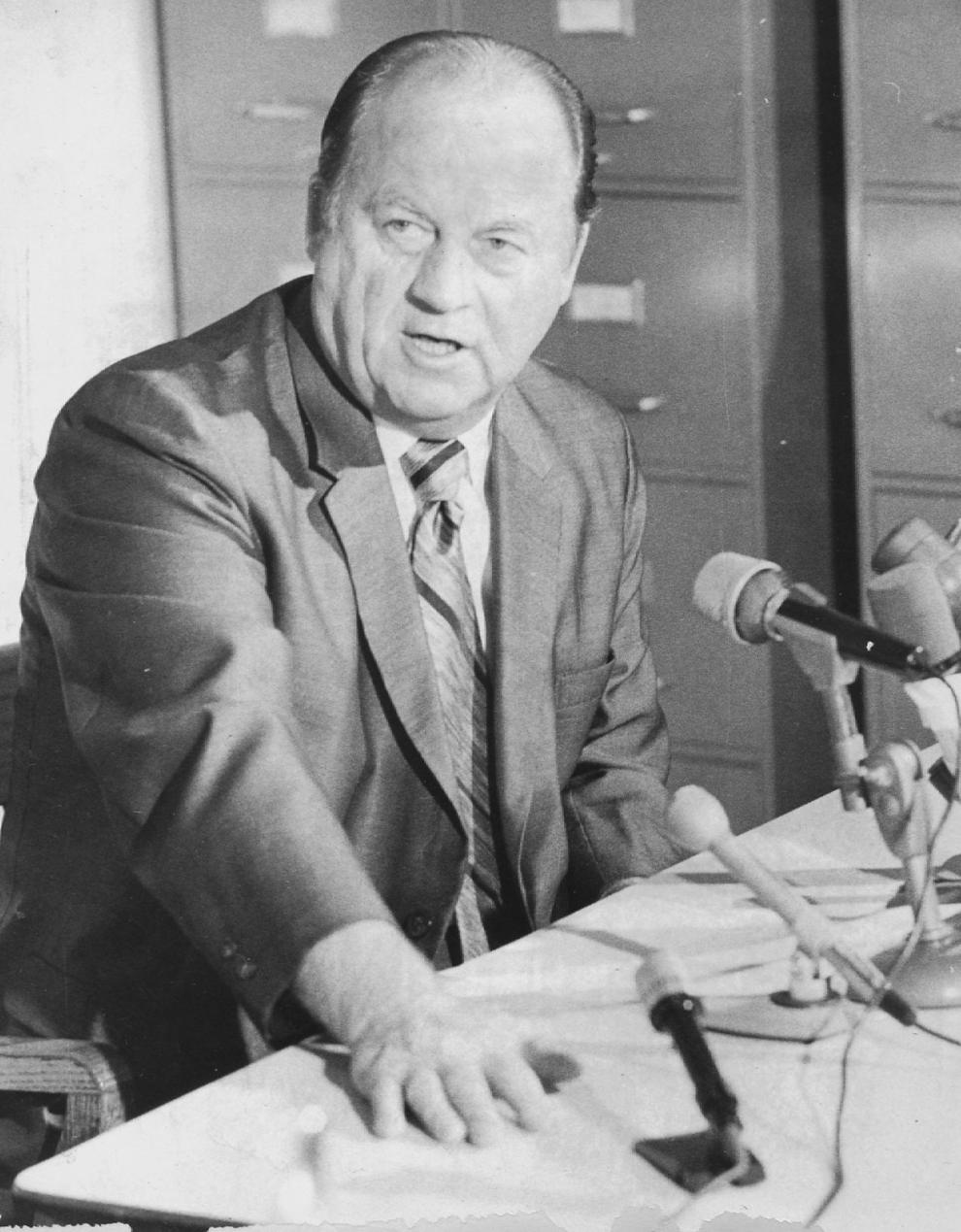 Bob Devaney, 1972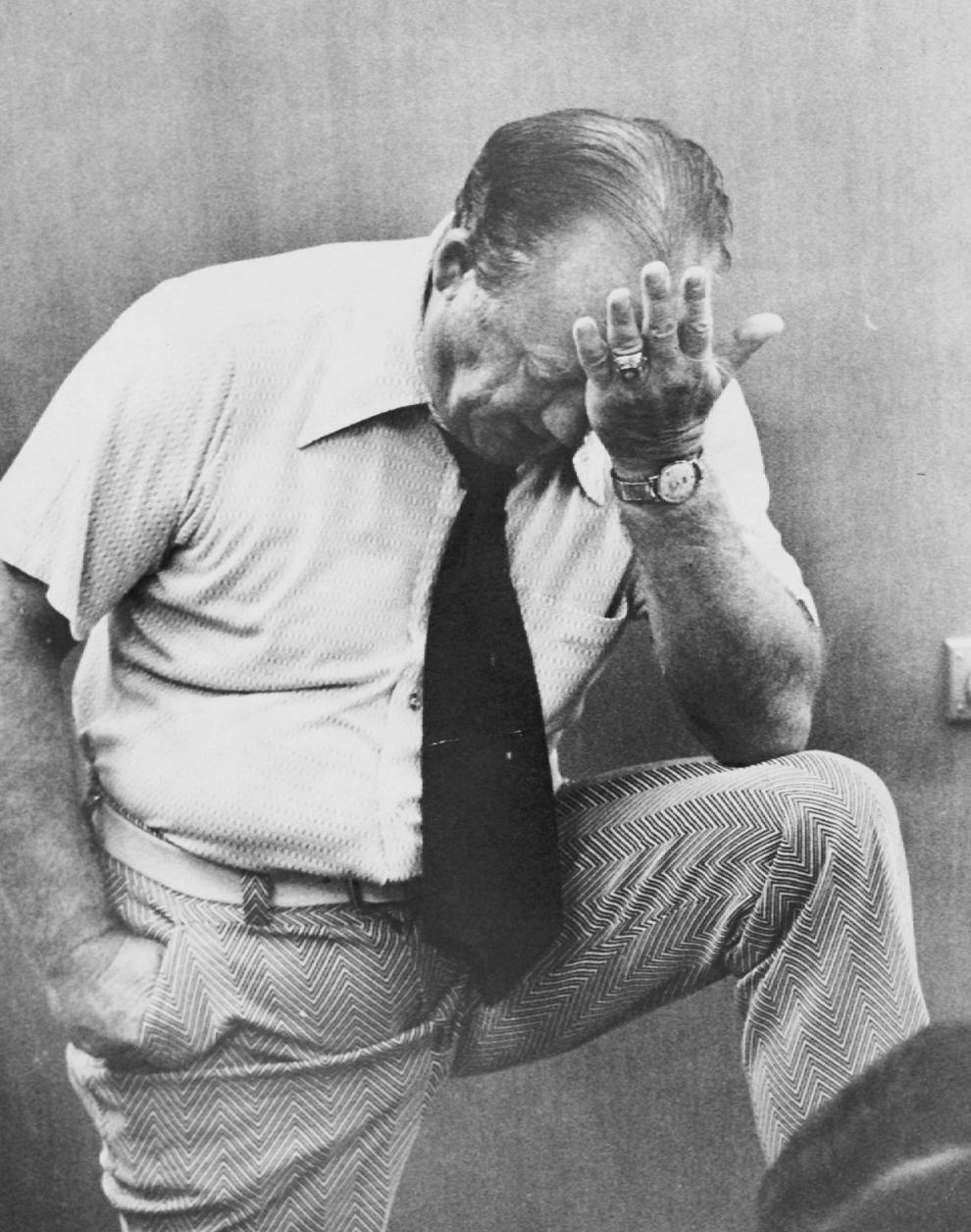 Bob Devaney, 1972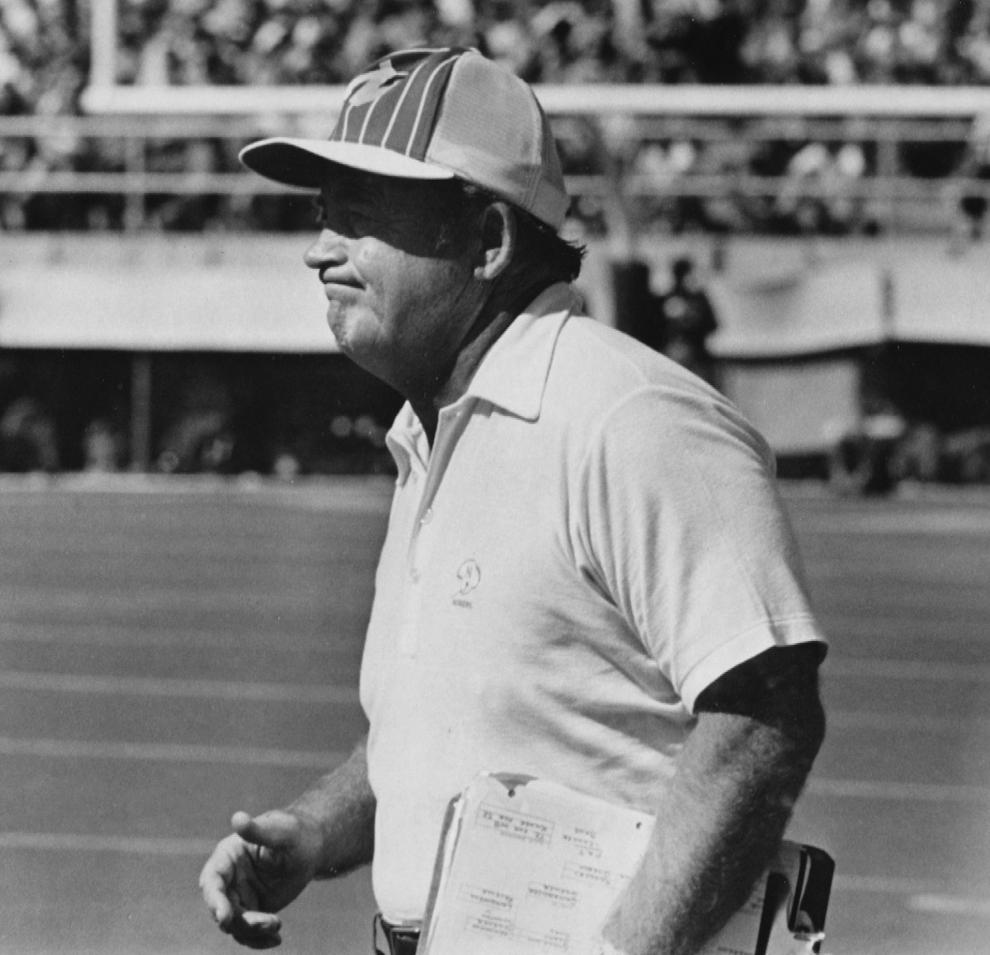 Bob Devaney, 1972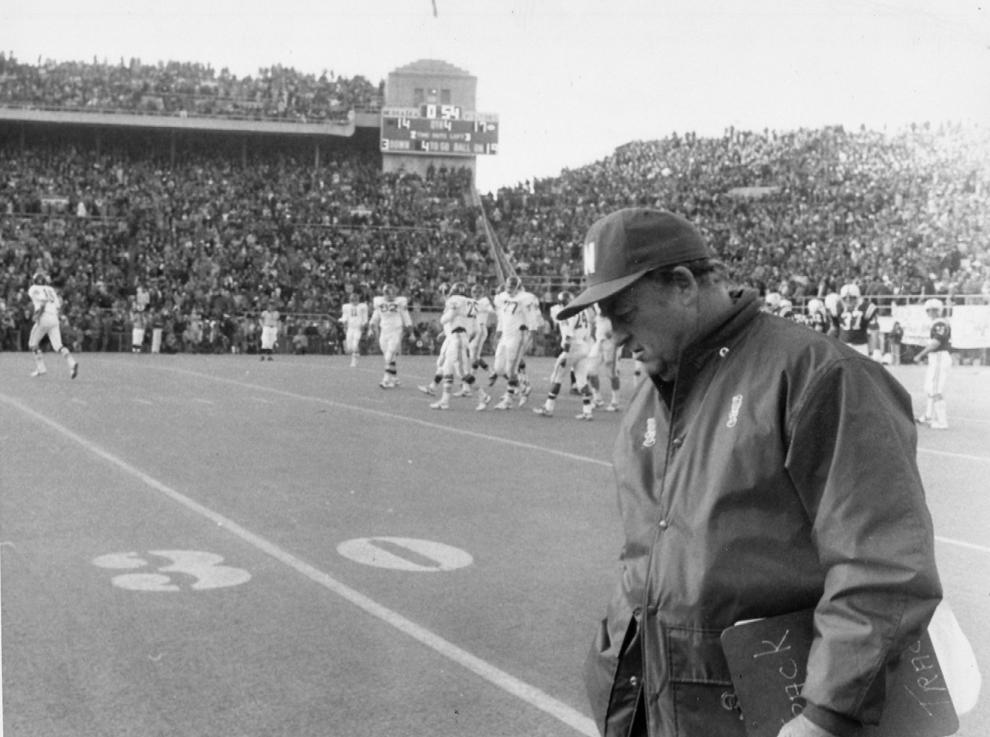 Bob Devaney, 1975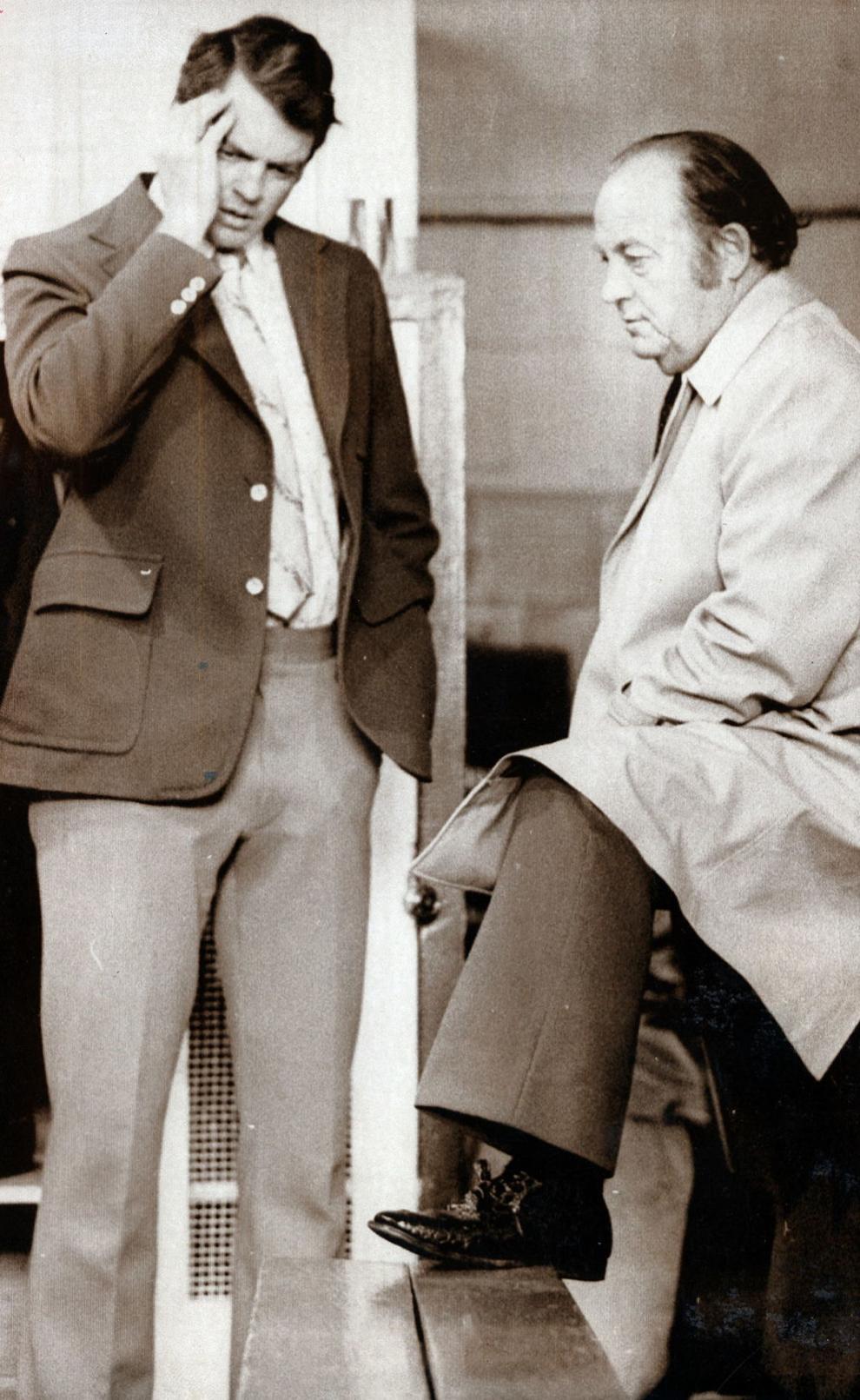 Bob Devaney, 1980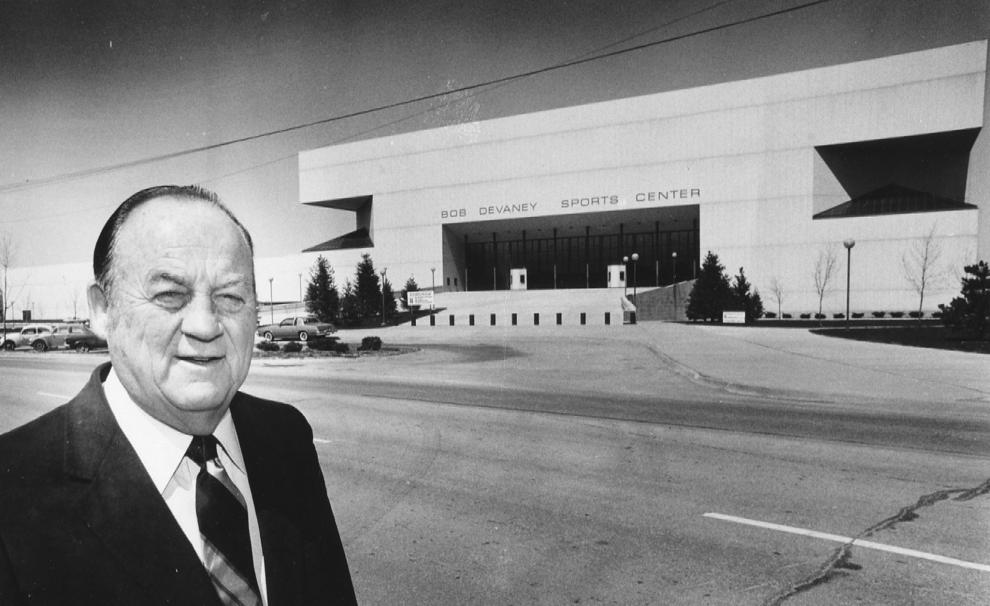 Bob Devaney, 1984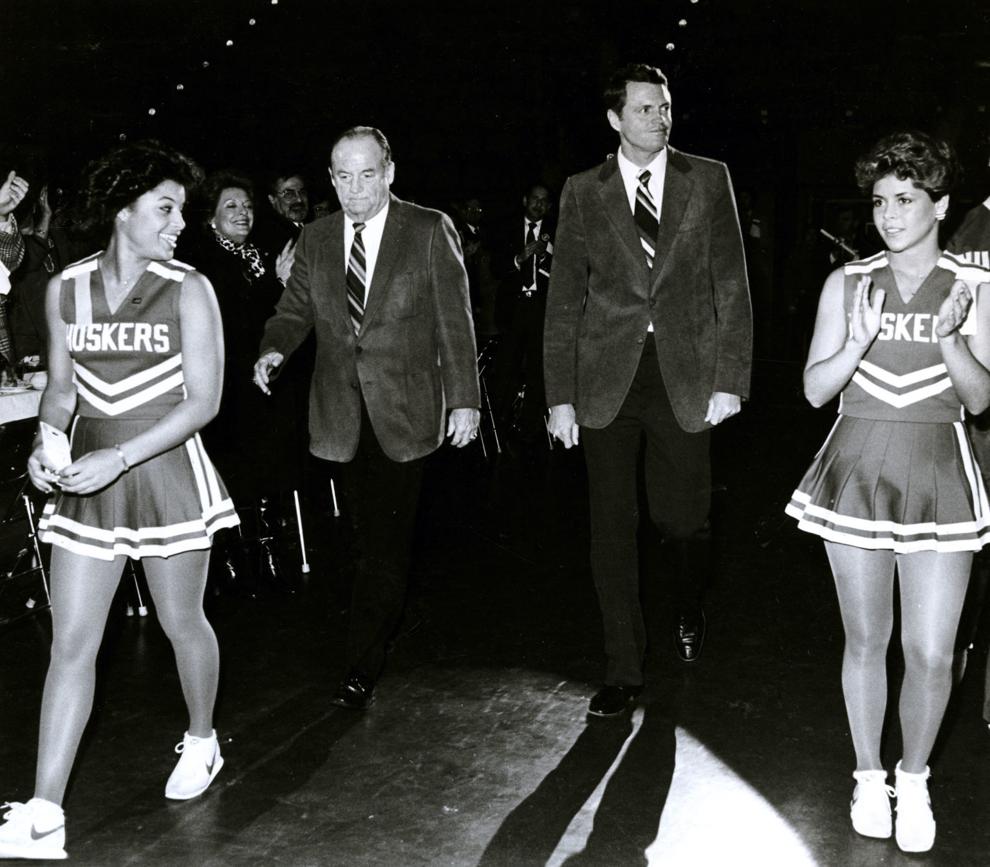 Bob Devaney, 1988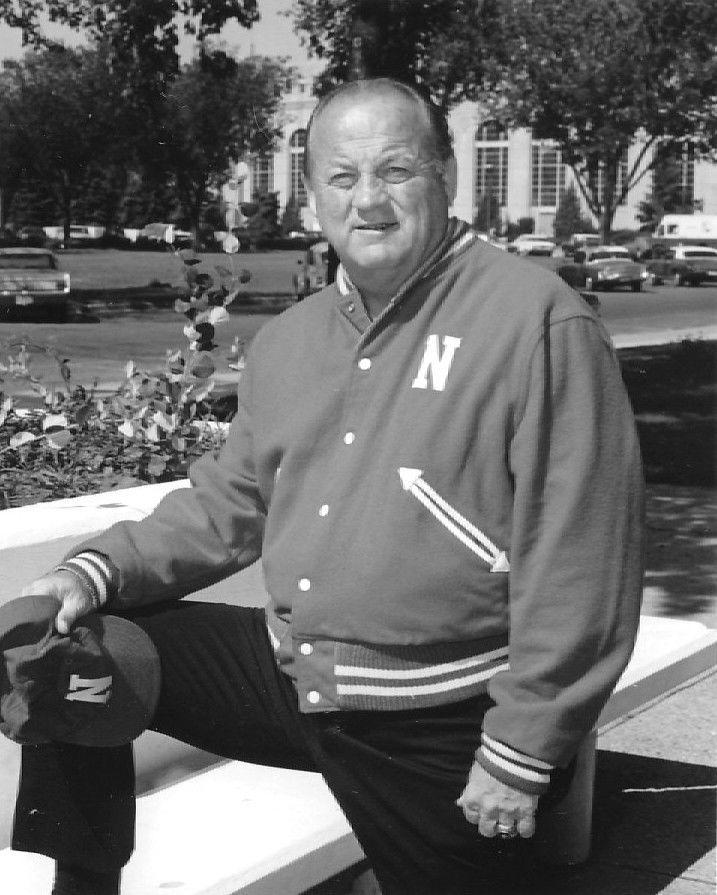 Bob Devaney, 1989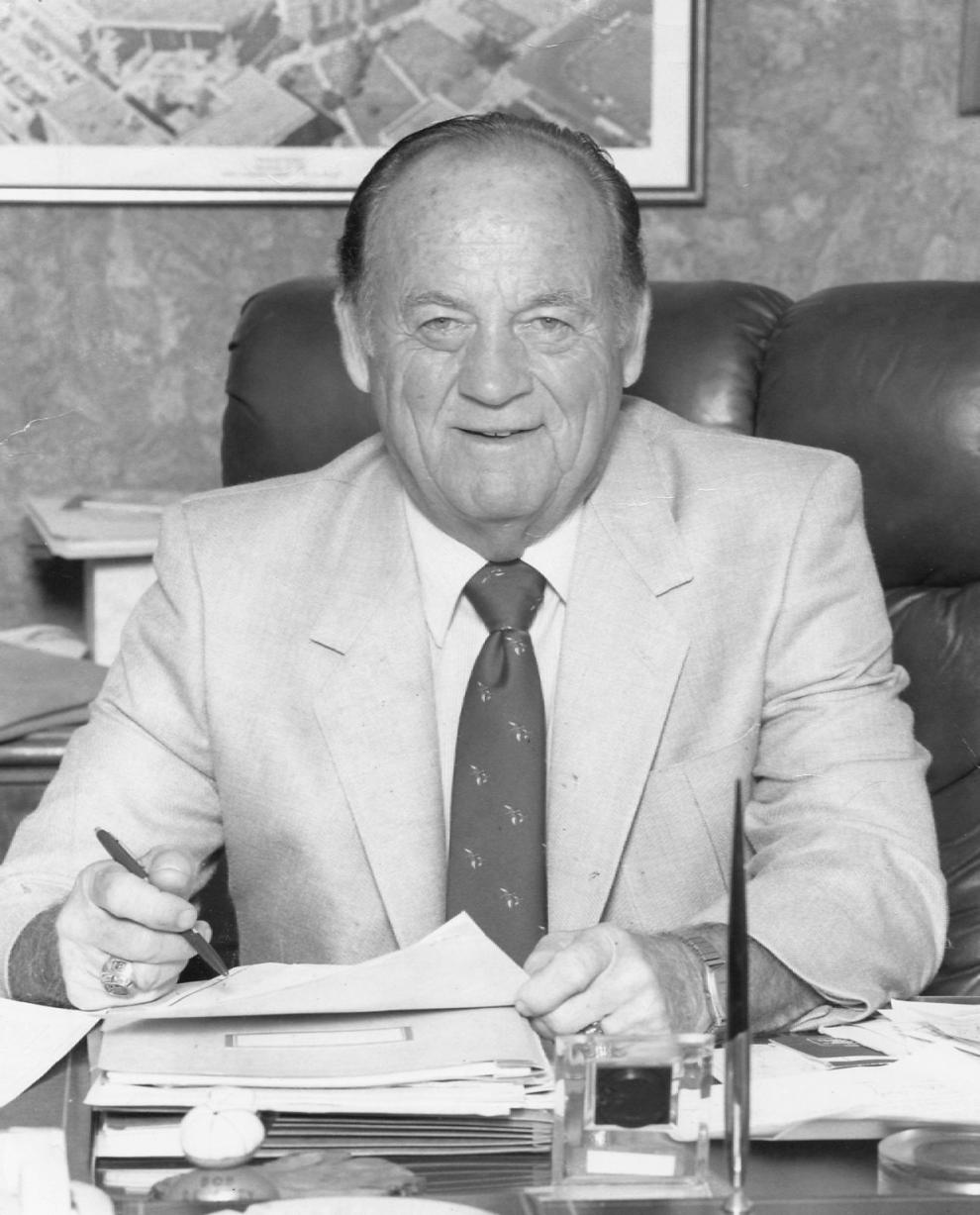 Bob Devaney, 1990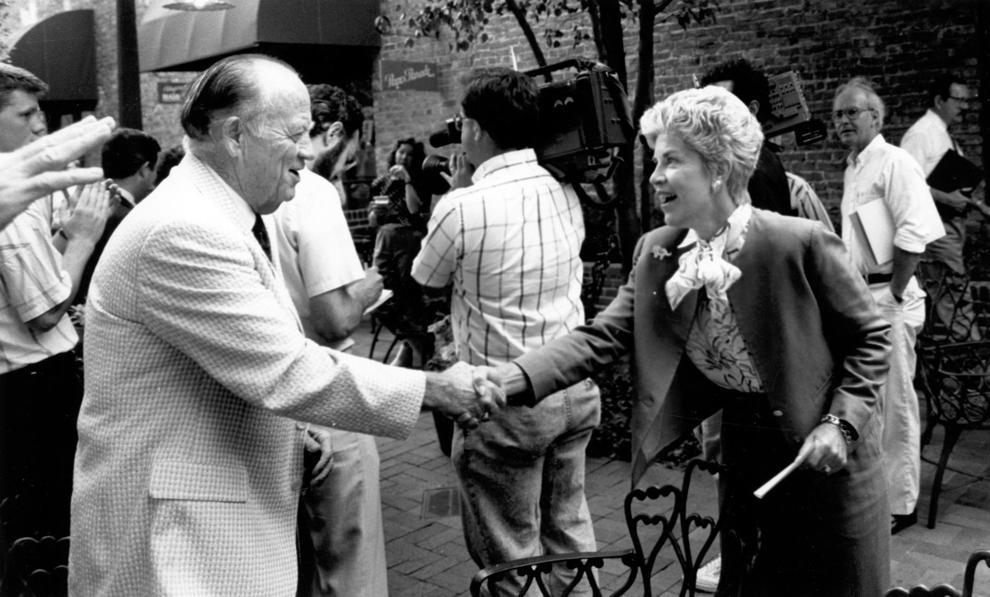 Bob Devaney, 1992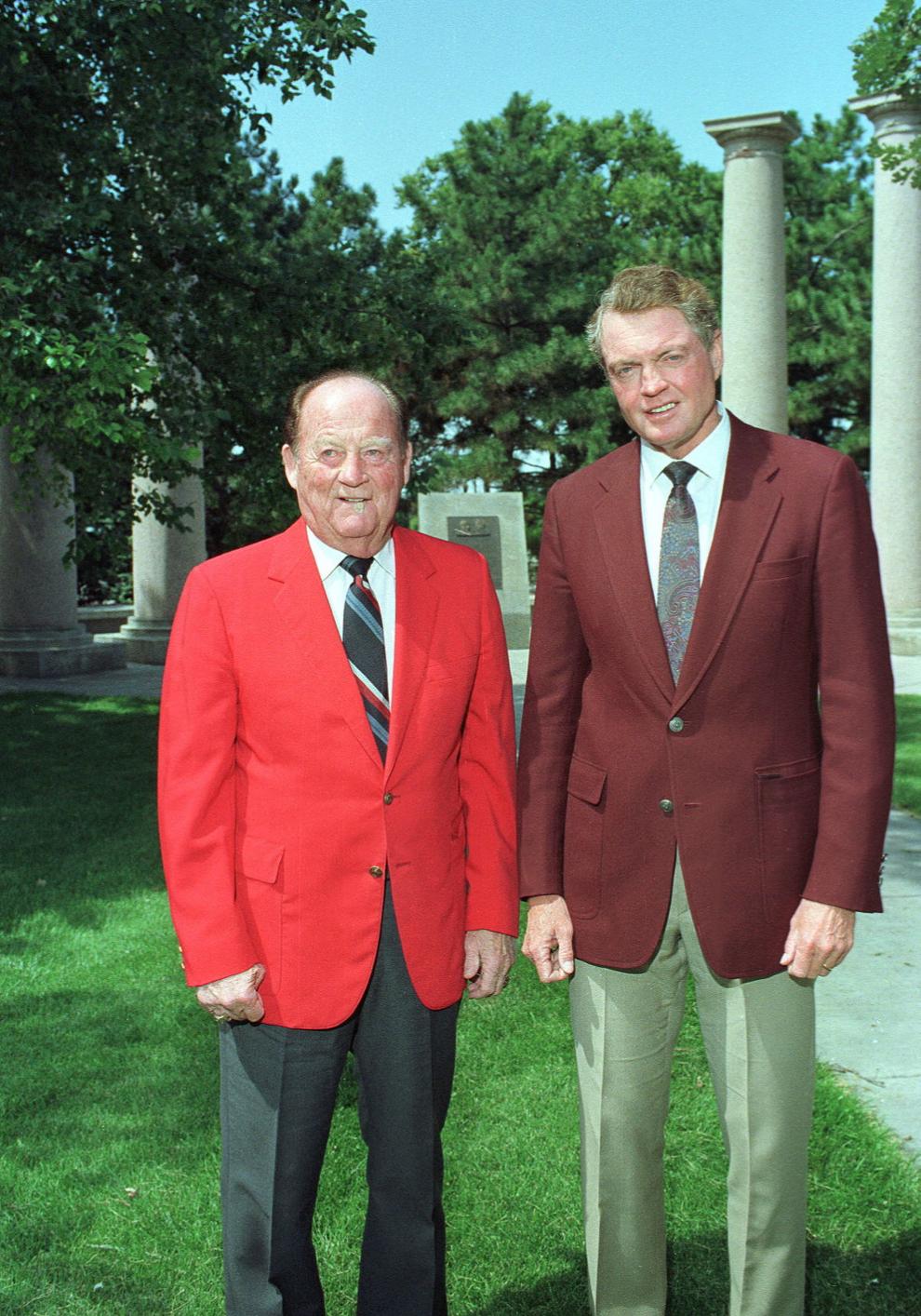 Bob Devaney, 1992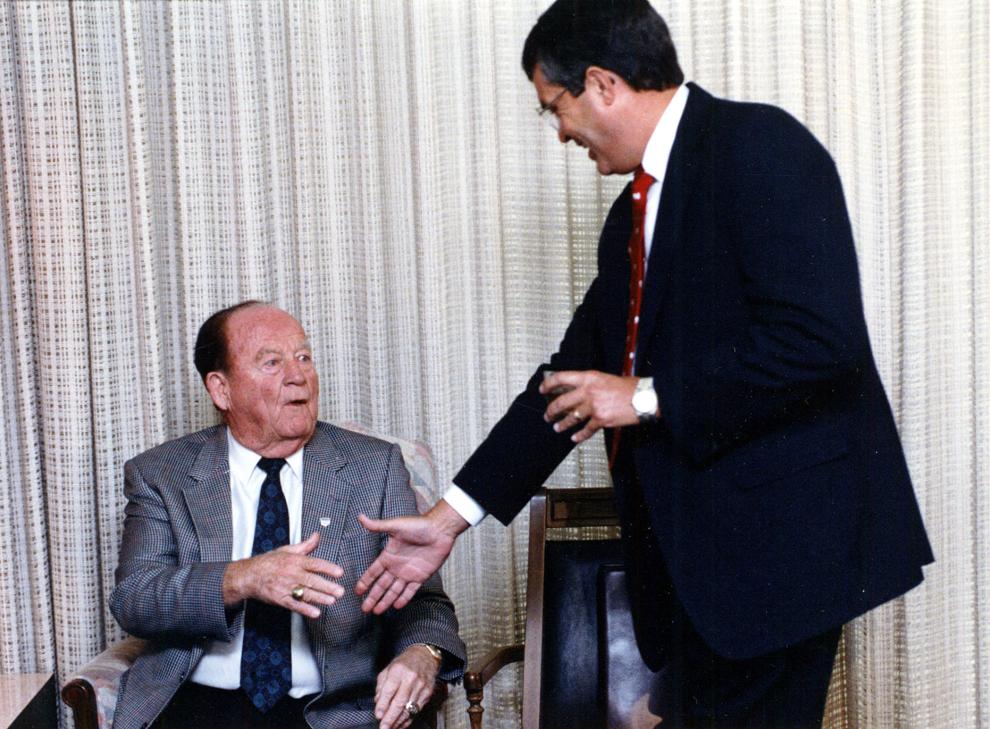 Bob Devaney, 1995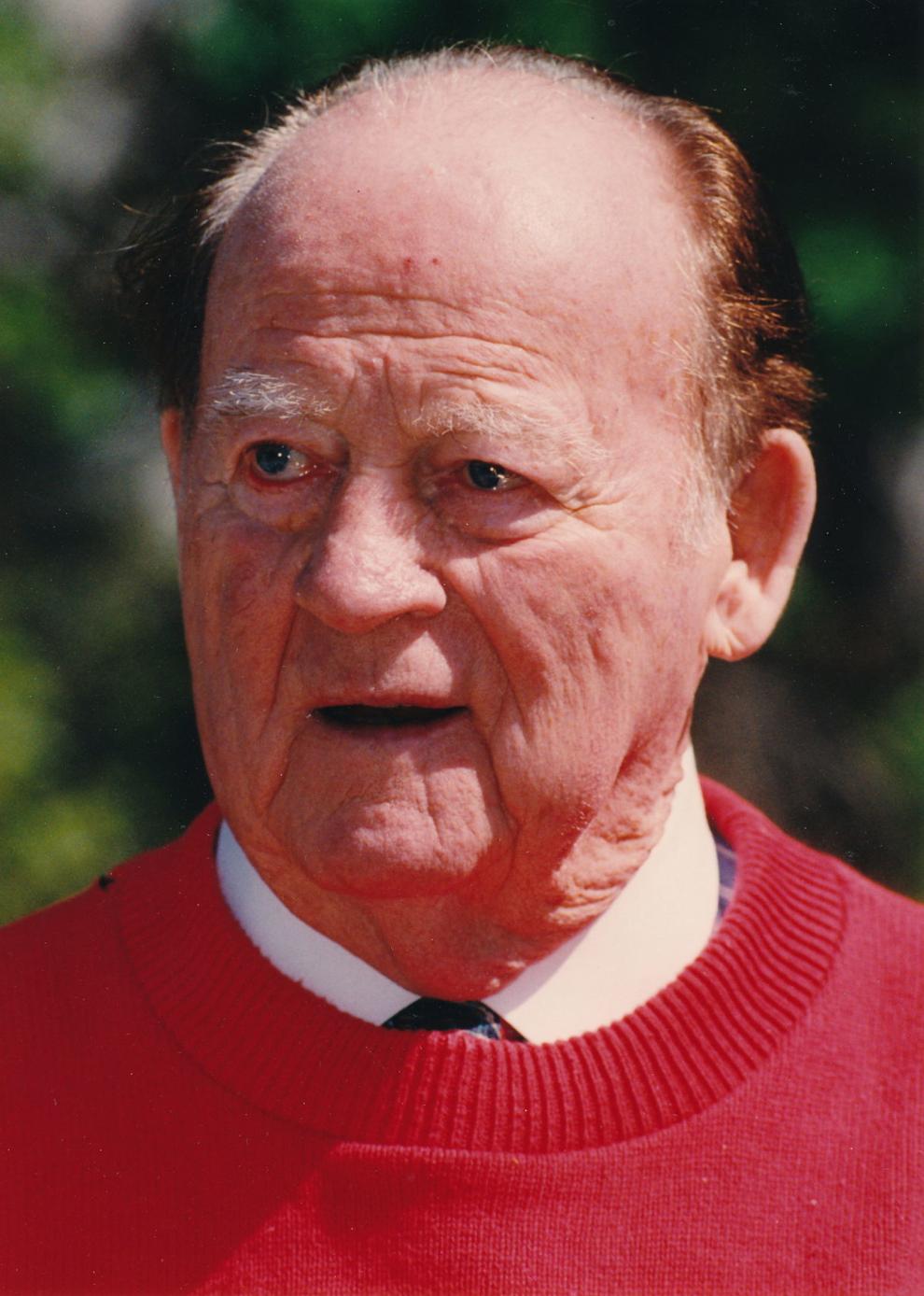 Bob Devaney, 1997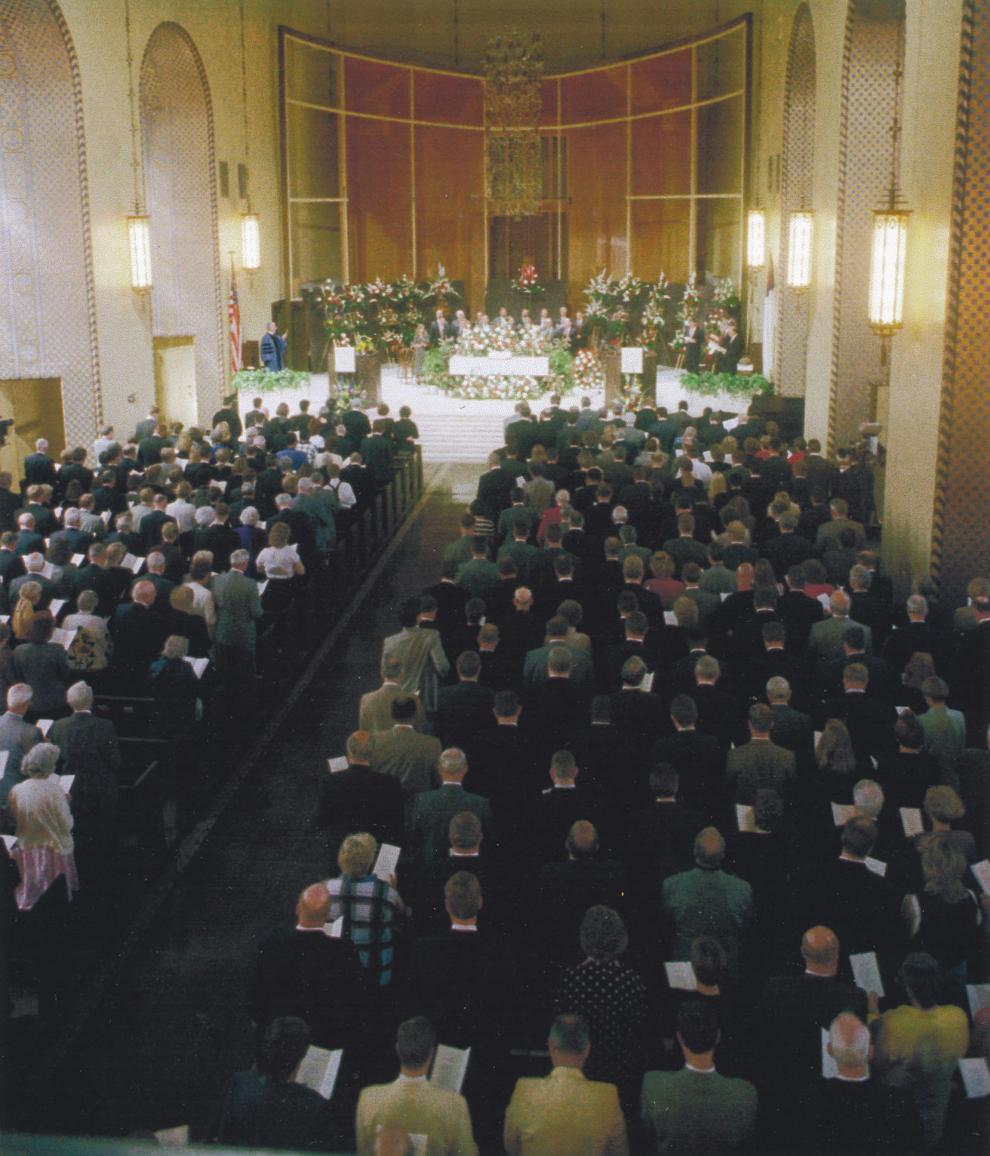 Bob Devaney, 2013