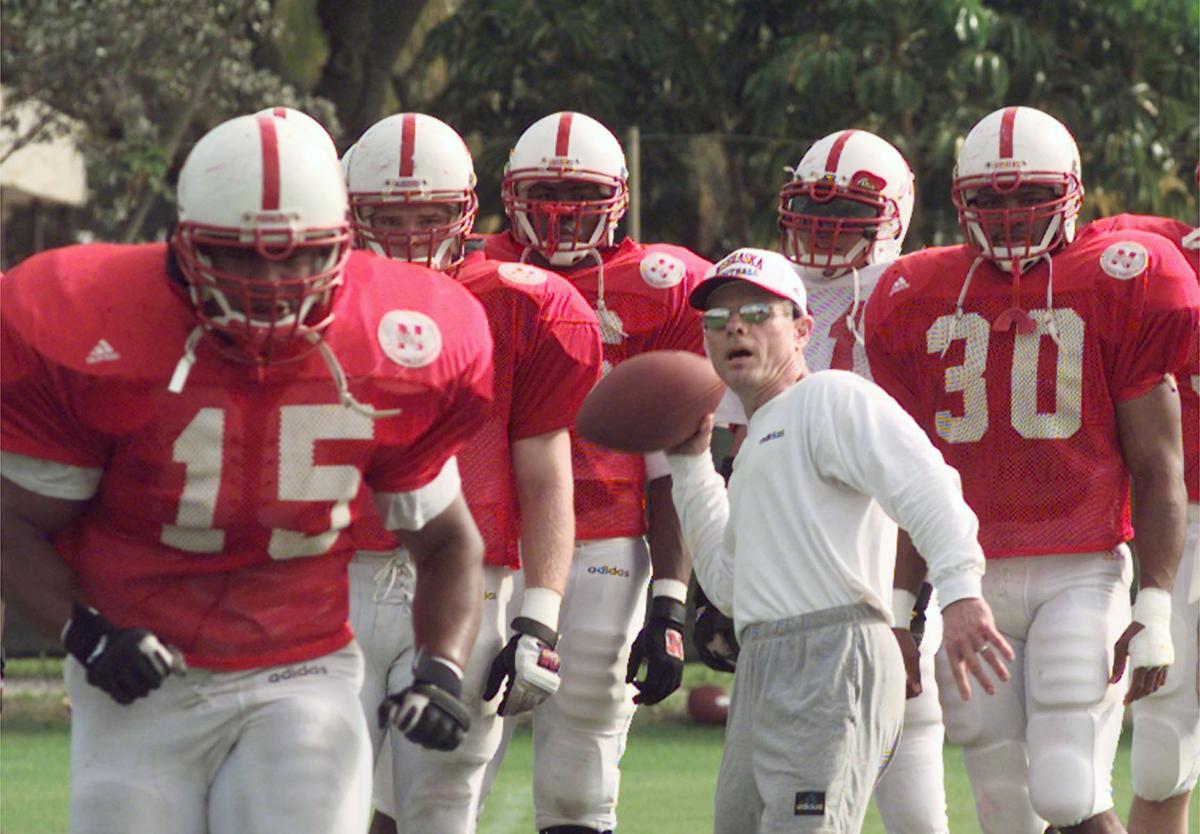 Things I know, and things I think I know:
The words hit nowadays with the force of a sledgehammer. 
"For the past three decades, the Nebraska football program has been the model of stability, consistency and excellence in collegiate athletics." 
That was the opening line of Frank Solich's biography in the 1998 official Nebraska football media guide. At age 53, Solich had just taken over as head coach. Yeah, for Husker fans, it was a much better time. The program had a strong identity in those days.
Long story short, it doesn't anymore.
Solich, who retired from coaching last week at age 76, played a primary role in Nebraska forging and maintaining its former identity. He was 58-19 (.753) as the Huskers' head coach from 1998-2003. I'm not here to debate whether or not he should've been fired by Steve Pederson. I've always felt it was a bad decision. Whatever the case, I'm here to point out that with Solich's ouster in late 2003, NU willfully and enthusiastically decided to eschew the rugged, ground-oriented style that defined the program for decades. A large share of the fan base hailed the change. It was a remarkable period. 
Nebraska used to hit foes with the force of a sledgehammer. Prided itself on it. Solich was an integral part of it as not only a successful head coach, but also as the program's running backs coach for 15 years under Tom Osborne.
When I think of Frank's coaching career, that's where my mind goes first. 
It shifts to all-time great Husker I-backs such as Mike Rozier, Ahman Green, Lawrence Phillips, Doug DuBose, Ken Clark, Keith Jones, Calvin Jones, Derek Brown, on and on. They all blossomed under Frank.
"Well, Frank, of course, was a running back himself," Osborne noted. "He understood toughness. He understood all that was required. It wasn't just getting the ball under your arm and running it. He also understood protecting the football and carrying it high and tight. I just never had to worry about Frank. Never had to micromanage anything he was doing."
Same goes for the rest of his staff.
"We had been together a long time, so there was a lot of institutional knowledge and a lot of trust," Osborne said. "That made it easy and made it fun." 
When I think of Solich's six years as NU head coach, "fun" isn't the first word that comes to mind. There was an incredible amount of pressure on Frank to match what Osborne had accomplished. It was largely unfair. Looking back, though, Osborne has no doubt he picked the right man for the job.
"Coaching, as you know, is multi-faceted," the Hall-of-Famer said. "Part of it is recruiting. Part of it is an ability to communicate with the press, with fans, with players. Part of it is knowledge of football, and some of it is organizational skills. I saw all of it in Frank. Frank was not going to embarrass you. Frank ran our football camps and organized them. He also went to the toughest recruiting area we had, the East Coast, and broke into New Jersey and places that can be hard to break into.
"He recruited Irving Fryar and Mike Rozier and a number of other really good players. He was an excellent coach on the field — knew X's and O's. So, I thought he was the ideal pick."
Osborne mentioned something I had never previously heard. In Solich's first season in charge, Nebraska endured a spate of injuries, which helped in reinforcing Osborne's plea to Solich to switch from AstroTurf to FieldTurf in Memorial Stadium. Wise move. Frank made a lot of wise moves.
"There's very few head coaches in the Hall of Fame who have a 75-percent winning percentage," Osborne noted. 
Even fewer could coach running backs as well as Solich did. 
* Many people still wonder if Nebraska would've kept producing national championships (or coming close on a regular basis) had Osborne kept coaching beyond 1997.
Osborne himself doubts it, his answer reaffirming the difficult nature of Solich's job as NU head coach.
"We just happened to have five or six really good years there right at the end," Osborne said of Nebraska's ridiculous 60-3 record from 1993 to 1997, a period that included three national crowns. "Now, all of a sudden that became the standard. It was just like Bob Devaney's last three or four years became the standard before I took over. So, then you're always measured against that." 
Devaney was 33-2-2 in his final three seasons, with national titles in 1970 and 1971.
"I've said many times that we just had a confluence of players, coaches and circumstances that came into being the last few years I coached," Osborne said. "If I had coached another 30 years, we probably wouldn't have had that happen again." 
There's an appealing mix of humility, humanity and reality in that admission, particularly in the context of Solich's retirement.
"It's unfortunate Frank had to be measured against all that because by almost any other standard, he did really, really well," Osborne said. "So I thought it was really tragic when the move (to fire Solich) was made. It's been difficult ever since, to some extent, as far as Nebraska football is concerned."
In the past half-dozen years, it's often been flat-out excruciating watching as Nebraska labors to find stability and consistency.
Many of the setbacks have hit fans like a sledgehammer. 
* What's this? Nebraska men's basketball coach Fred Hoiberg is having his own version of "Media Days." He's making five of his players available for in-person media interviews Tuesday, with more player availability next week. If you think I'm about to say something snarky about it, think again. Any chance to get to know players, especially this time of year, is a bonus. So, no snark. Just gratitude. 
* As for Fred's latest big-time recruit, 6-foot-6, 190-pound guard Ramel Lloyd Jr., I'll always be intrigued by big guards who can score at all three levels. Lloyd shows a feathery touch in the mid-range area. He says he feels like he's part of "a new wave" in the program. I'm not big on recruiting hype, but it's hard to ignore the preponderance of highly ranked players entering the program — hard to ignore even with football season upon us.
A look at the 2021 Nebraska football schedule
Week 0: at Illinois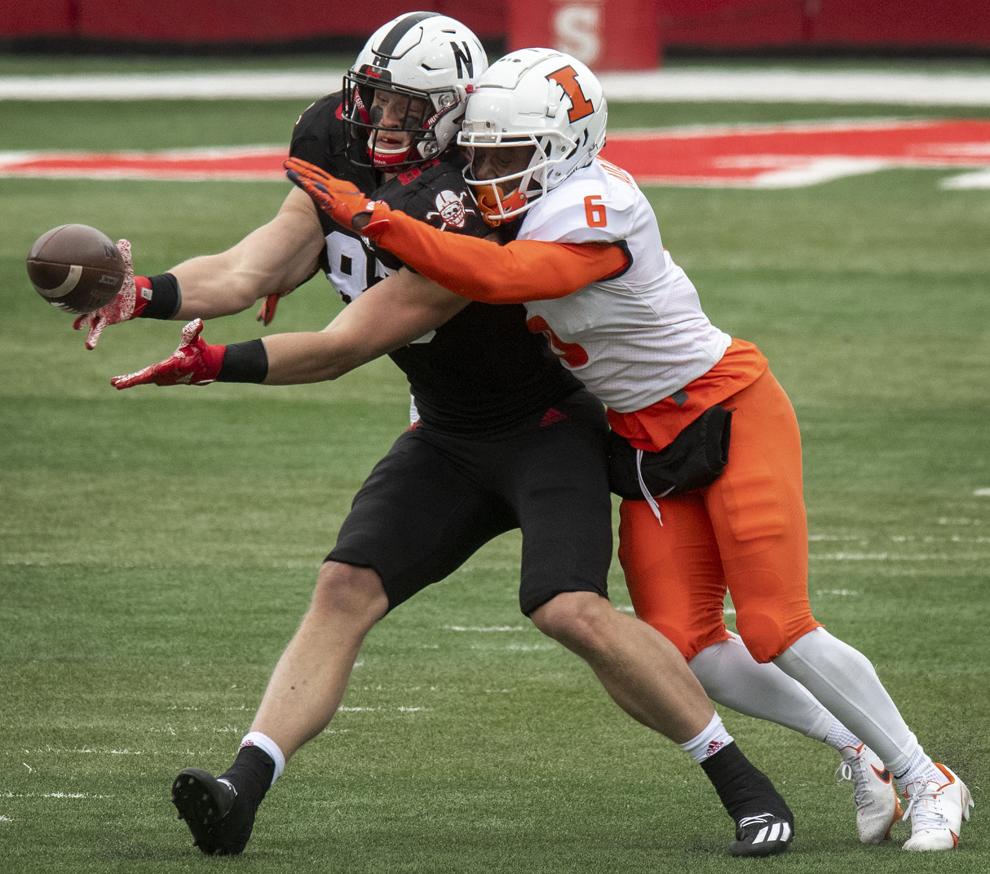 Last time the Huskers and Illini played: Illinois 41, Nebraska 23 (2020)
All-time series: Nebraska leads, 11-4
Week 1: vs. Fordham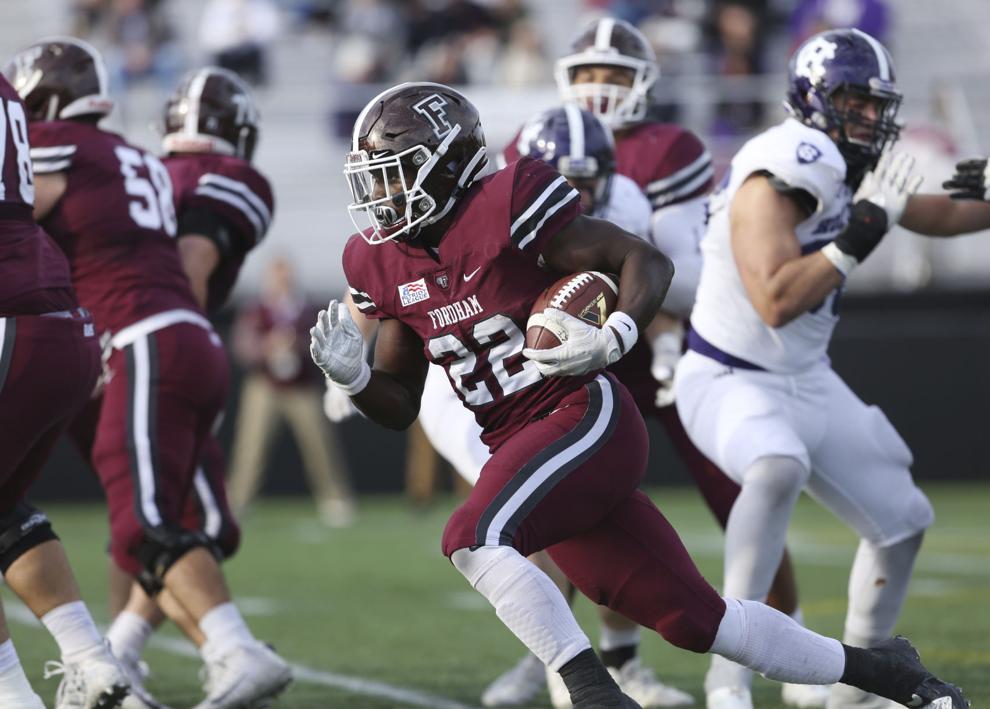 Fordham in 2020: 2-1 (shortened by COVID-19)
Last time the Huskers and Rams met: No previous matchups
Week 2: vs. Buffalo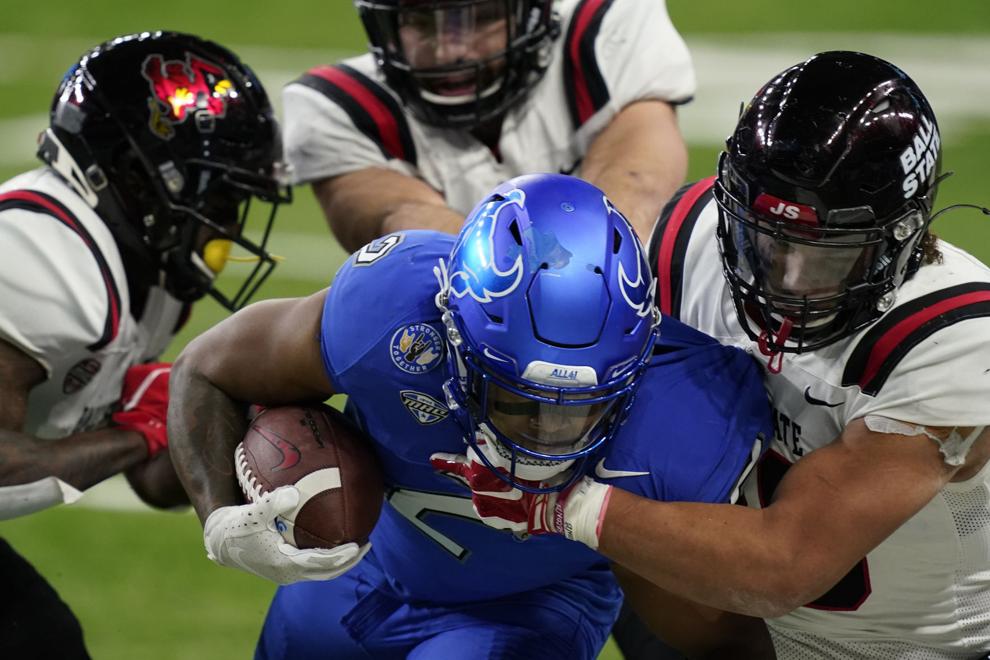 When: Sept. 11, 2:30 p.m. 
Buffalo in 2020: 6-1 (5-0 in MAC)
Last time the Huskers and Bulls met: No previous matchups
Week 3: at Oklahoma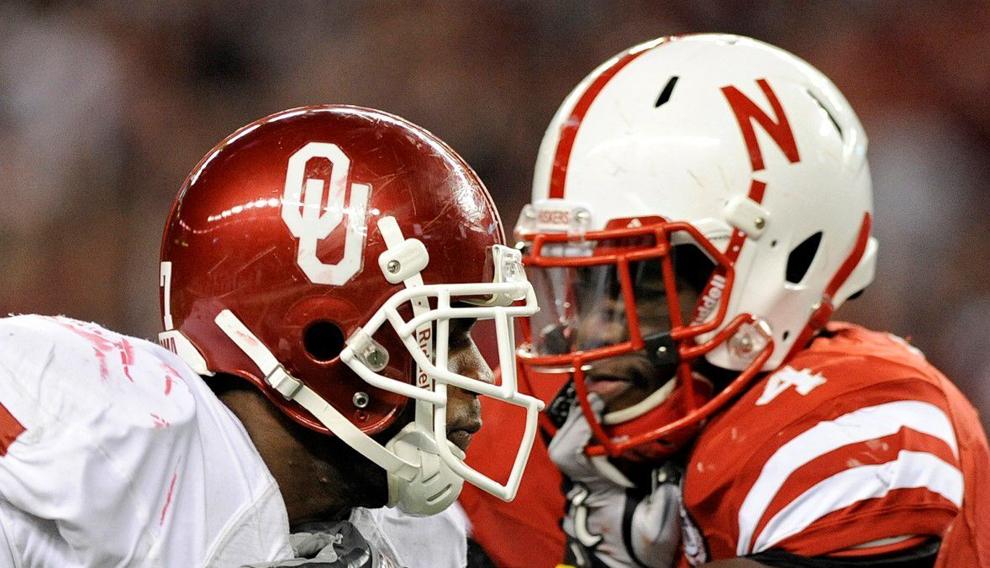 Oklahoma in 2020: 9-2 (6-2 Big 12)
Last time Huskers and Sooners played: Oklahoma 23, Nebraska 20 (Dec. 5, 2010, Big 12 Championship)
All-time series: Oklahoma, 45-38-3
Week 4: at Michigan State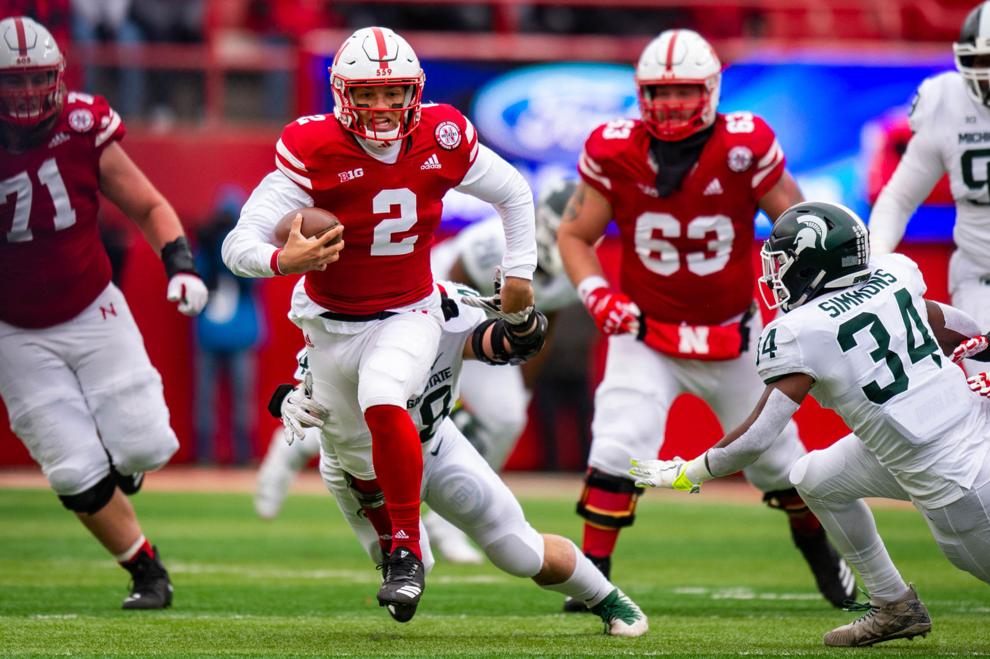 Where: East Lansing, Michigan
Michigan State in 2020: 2-5
The last time the Huskers and Spartans played: Nebraska 9, Michigan State 6 (Nov. 17, 2018)
All-time series: Nebraska leads, 9-2
Week 5: Northwestern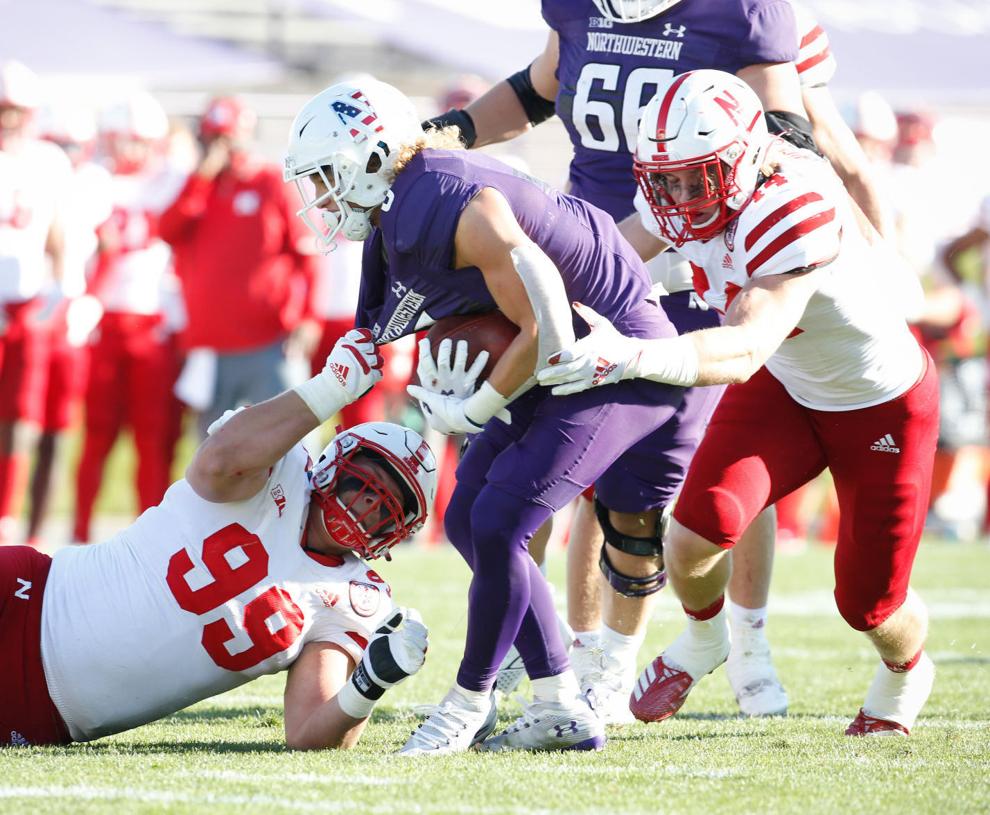 Northwestern in 2020: 7-2, Big Ten runner-up
The last time the Huskers and Wildcats met: Northwestern 21, Nebraska 13 (Nov. 7, 2020)
All-time series: Nebraska leads, 8-6
Week 6: Michigan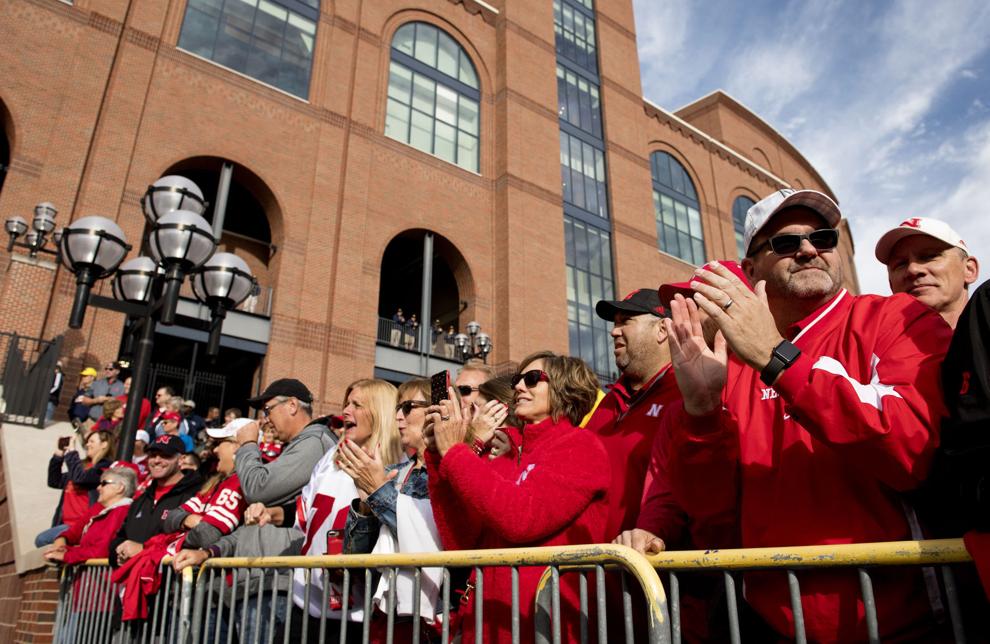 The last time the Huskers and Wolverines played: Michigan 56, Nebraska 10 (Sept. 22, 2018)
All-time series: Michigan leads, 5-4
Week 7: at Minnesota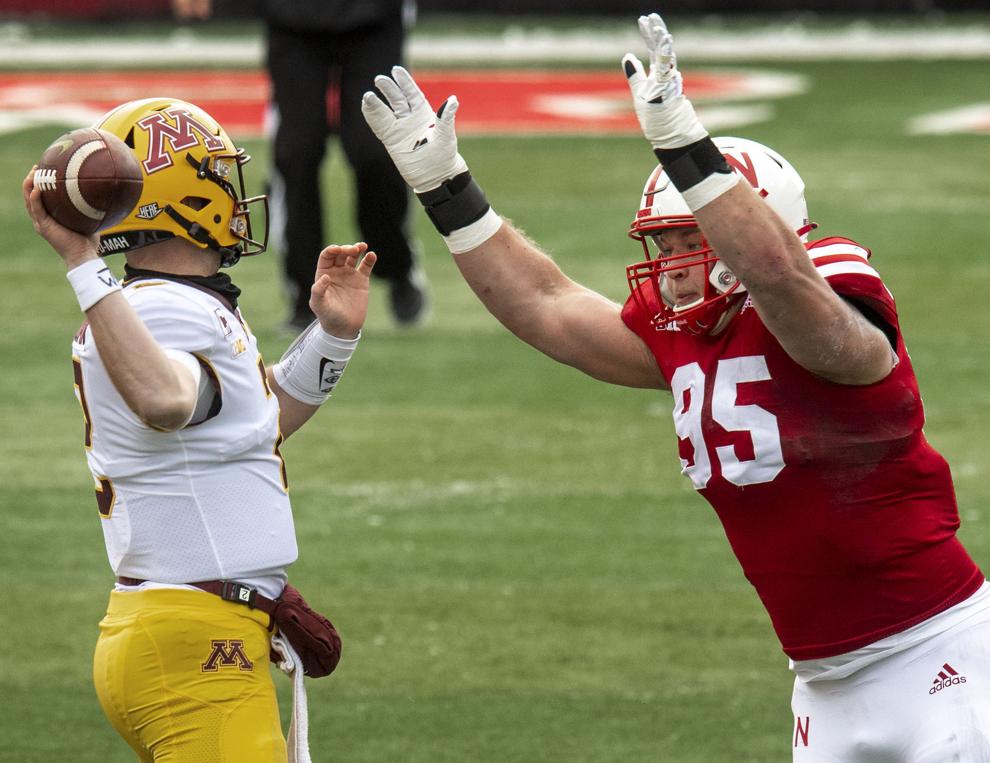 The last time the Huskers and Gophers played: Minnesota 24, Nebraska 17 (Dec. 12, 2020)
All-time series: Minnesota, 34-25-2
Week 9; Purdue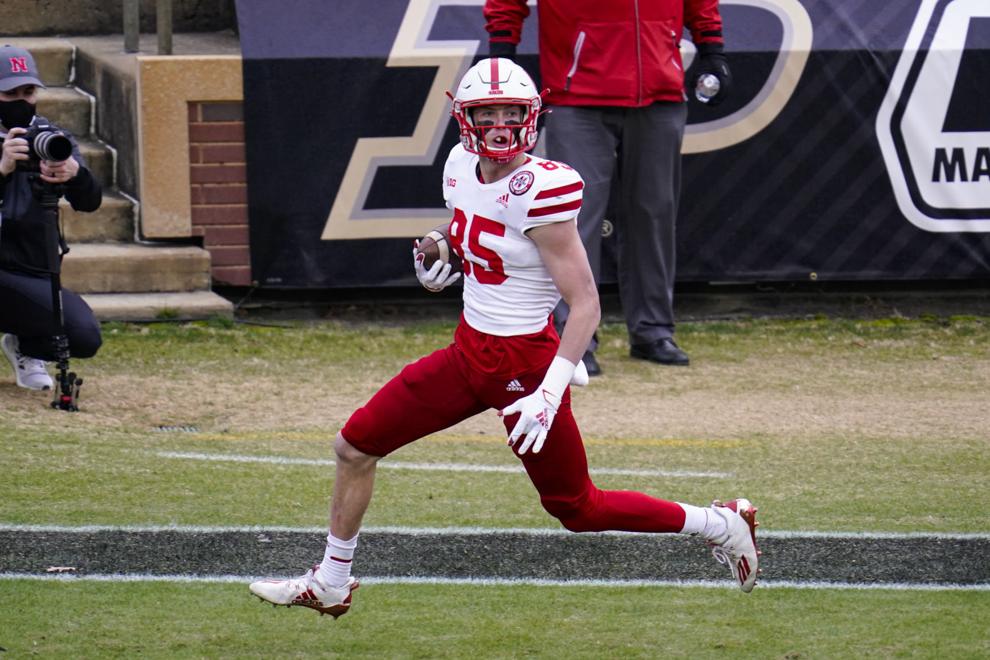 The last time the Huskers and Boilermakers met: Nebraska 37, Purdue 27 (Dec. 5, 2020)
All-time series: Nebraska leads, 5-4
Week 10: Ohio State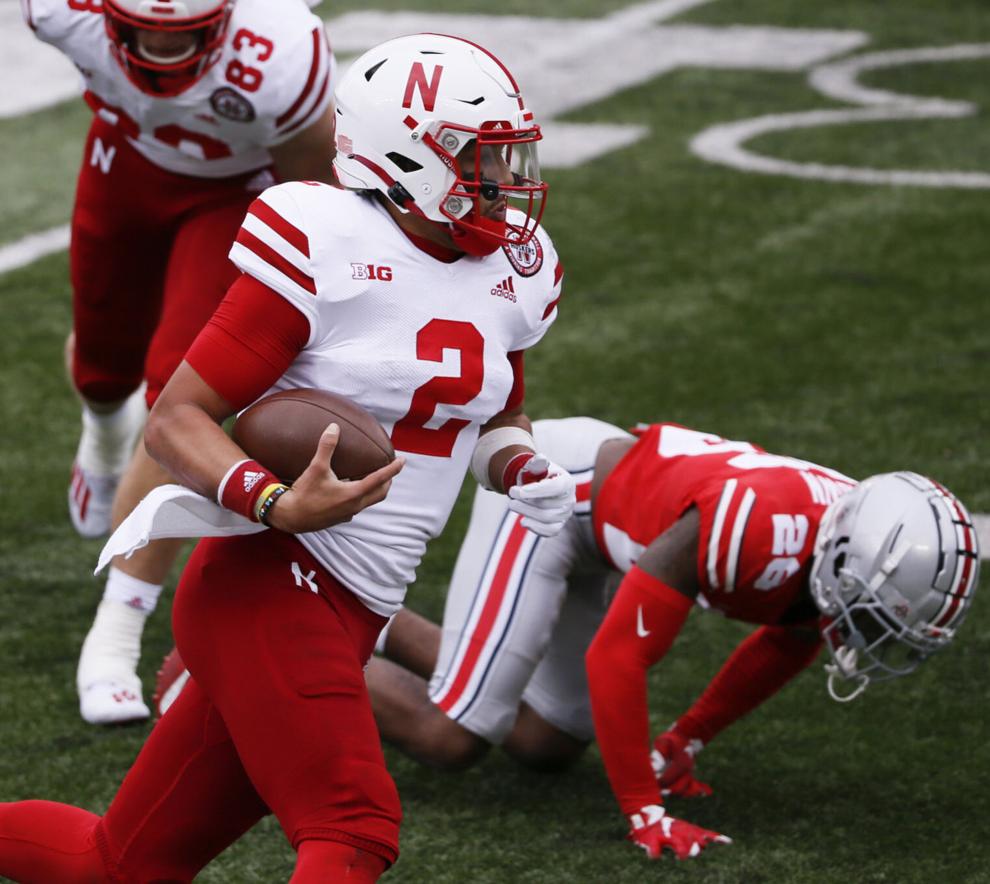 Ohio State in 2020: 7-1 (national runner-up)
The last time the Huskers and Buckeyes met: Ohio State 52, Nebraska 17 (Oct. 24, 2020)
All-time series: Ohio State leads, 8-1
Week 12: at Wisconsin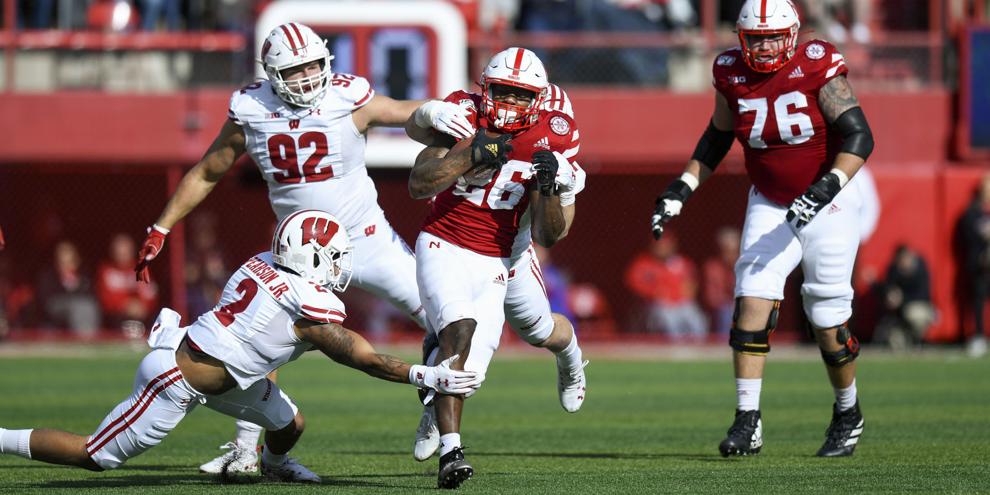 Where: Madison, Wisconsin 
The last time the Huskers and Badgers met: Wisconsin 37, Nebraska 21 (Nov. 16, 2019)
All-time series: Wisconsin leads, 10-4
Week 13: Iowa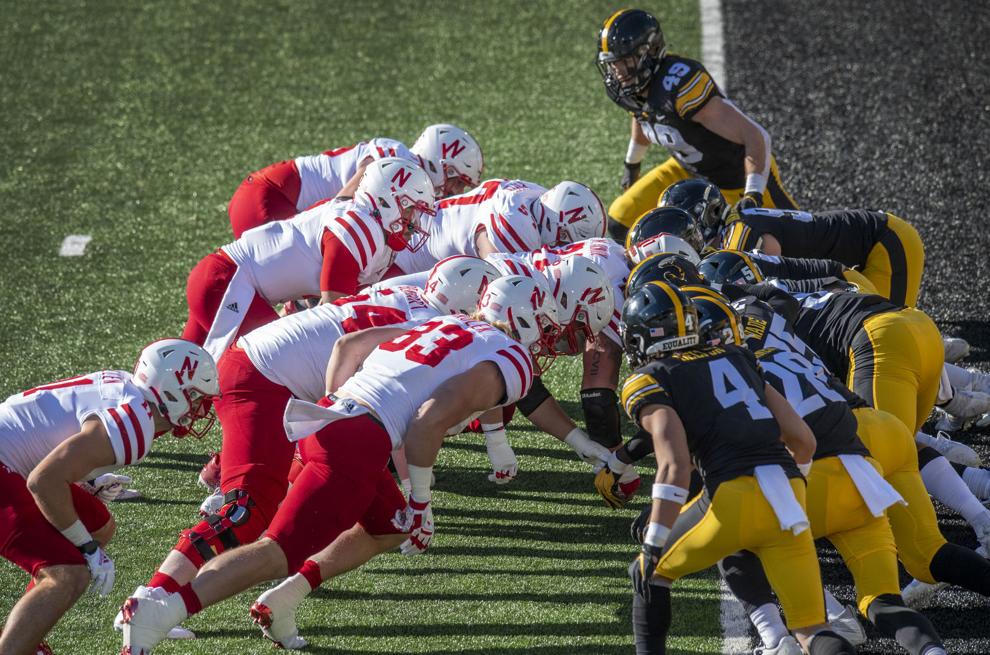 When: Nov. 26, 12:30 p.m. 
The last time the Huskers and Hawkeyes met: Iowa 26, Nebraska 20 (Nov. 27, 2020)
All-time series: Nebraska leads, 29-19-3