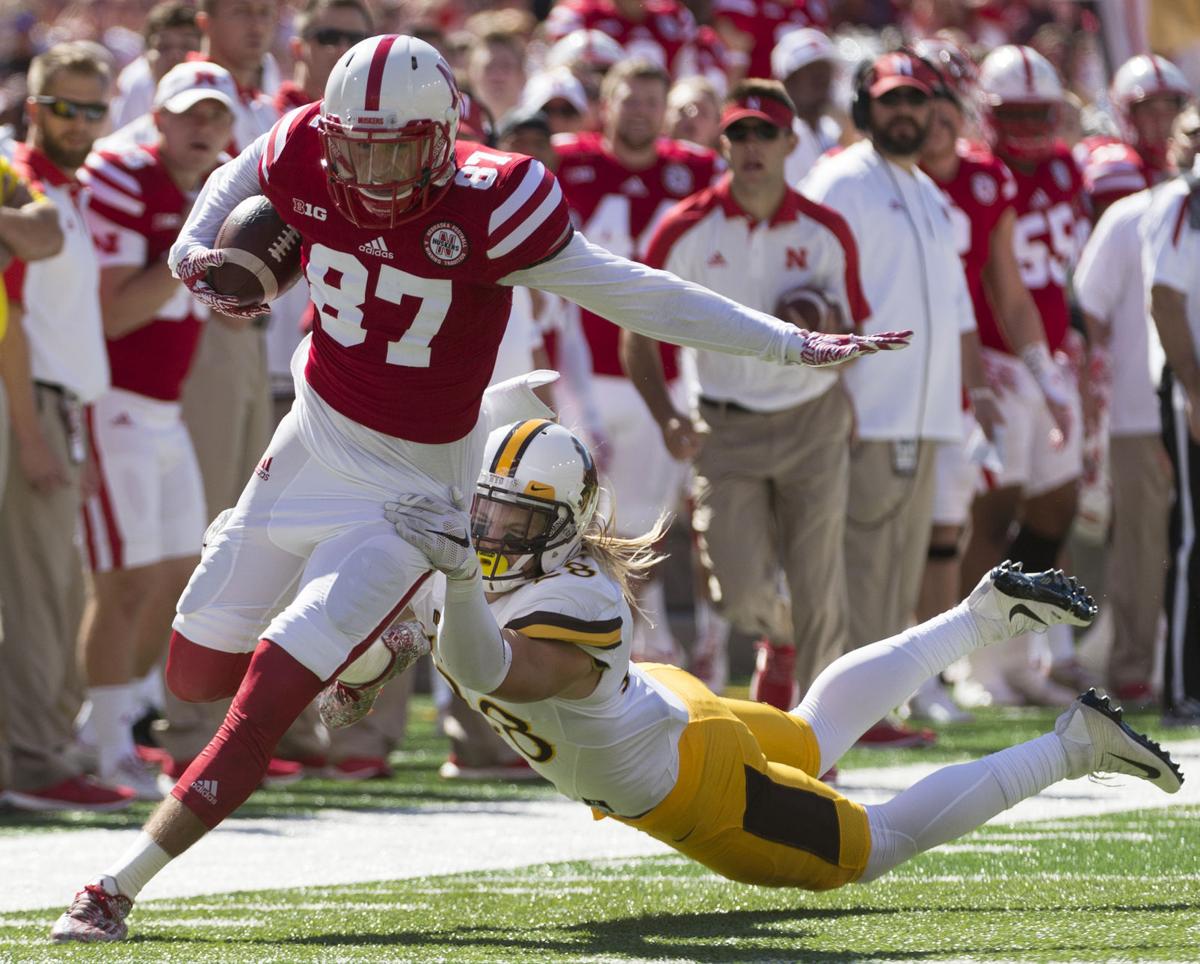 Things I know, and things I think I know:
It's Oregon week. Prepare for a track meet.
Get out your Nike, er, Adidas spikes.
But let's get something straight right off the bat: This isn't a vintage Ducks team that will visit Lincoln on Saturday. Not even close.
Oregon (2-0) is especially ordinary on defense. No surprise there. The Ducks last season ranked 116th nationally in total defense and blew a 31-point halftime lead in the Alamo Bowl before falling to TCU in three overtimes. Don Pellum was demoted from defensive coordinator to linebackers coach, and former Michigan head coach Brady Hoke was brought in to coordinate a unit that allowed 62 points to Utah early last season in Eugene, Oregon. 
Hoke is overseeing a transition from a 3-4 system to a 4-3. Oregon opened with a 53-28 win against UC Davis, but the Aggies scored 21 second-half points. The Ducks defeated moribund Virginia 44-26 on Saturday night in Eugene, but the Cavaliers accumulated 28 first downs.
Nebraska's offense is capable of a big day Saturday, as in 35-plus points.
Of course, Oregon's offense, with elite speed on the perimeter, also is capable of producing 35-plus points.
But don't underestimate the importance of Oregon's challenging transition in defensive systems as you size up the 2:30 p.m. game (ABC).
"I'm sure they're kind of in the early stages of their install, still," said Danny Langsdorf, the Huskers' second-year offensive coordinator. "It's Year One for that defense with him (Hoke). I think every week early in the season they'll keep adding, and there will be some things we haven't seen."
In other words: Advantage, Nebraska offense, especially if it takes care of the ball. Which obviously isn't a given.
This much is certain: Nebraska's staff has ample respect for Oregon. After all, the Ducks won seven straight games against Mike Riley-led Oregon State from 2008-2014. The average score was 45.6-27.1.
Riley brought with him to Lincoln six full-time assistants who were around for all or parts of that seven-year stretch.
Langsdorf, Oregon State's offensive coordinator from 2005-13, possesses a keen sense of Oregon's talent level on defense.
"Really good speed," he said. "Playing them for as long as we have, they've always been able to really run, at every position. Their team speed is as good as anybody's."
However, "I'm not sure they're as big as some teams in the Big Ten in the defensive line. But they've had good players up front who are still playing in the NFL. They always seem to reload up there, and their defensive backs always have had really good cover ability and speed."
Nebraska's offense obviously has plenty of speed of its own on the perimeter and elsewhere.
"I think the linebacker corps at Oregon traditionally has been pretty fast, so that will be a good challenge for our offensive line — making sure we can get up to the second level quickly enough," Langsdorf said. "But we run pretty well at the line. And our backs are going to match up fine.
"And then the element of the quarterback running game is good for us. They haven't seen that from us, with our history of quarterbacks at the other place."
Riley and his crew operate with more overall talent now than they had during the last five seasons at "the other place," where they went 29-33 from 2010-14.
Meanwhile, Oregon's program since has slid backward a bit. But it still has panache. Still has substance. Still has Phil Knight.
It likely won't cower on a big stage.
Meanwhile, this game will be a defining moment in Riley's early tenure at Nebraska, and a chance to pick up serious momentum.
"Being 2-0 and getting to host them will be really good," Langsdorf said. "It will be a great atmosphere, and a huge game for our guys in the national spotlight."
* I hesitate to bring up Tommy Armstrong's much-discussed interception Saturday. You know the one — on first-and-goal at the 5-yard line. But I did wonder how Langsdorf handles such an intense and tense moment. At this point in Armstrong's career, does anything need to be said?
"I think for me — for both of us — it's take a deep breath, and then talk it through rather than scream and yell on a play he knows was bad," the coach said. "It doesn't make a whole lot of sense to freak out. But at the same time, it has to be communicated that we can't have that."
* Lincoln Southwest graduate Brandon Reilly returned Saturday from a one-game suspension, and got in the act right away — by design. Langsdorf said he wanted to target Reilly on the first series, and the 6-foot-2 speedster drew an interference penalty on a deep route on the second play from scrimmage. Reilly and Alonzo Moore are both excellent deep threats, run the fly sweep well, and both have "a big target area," as Langsdorf puts it.
Reilly, in particular, craves pressure situations. Just something to think about.
* You want incongruity? Try this: Northwestern has a new $260 million lakeside football practice facility, and losses to Western Michigan and Illinois State to open the season. Yikes.