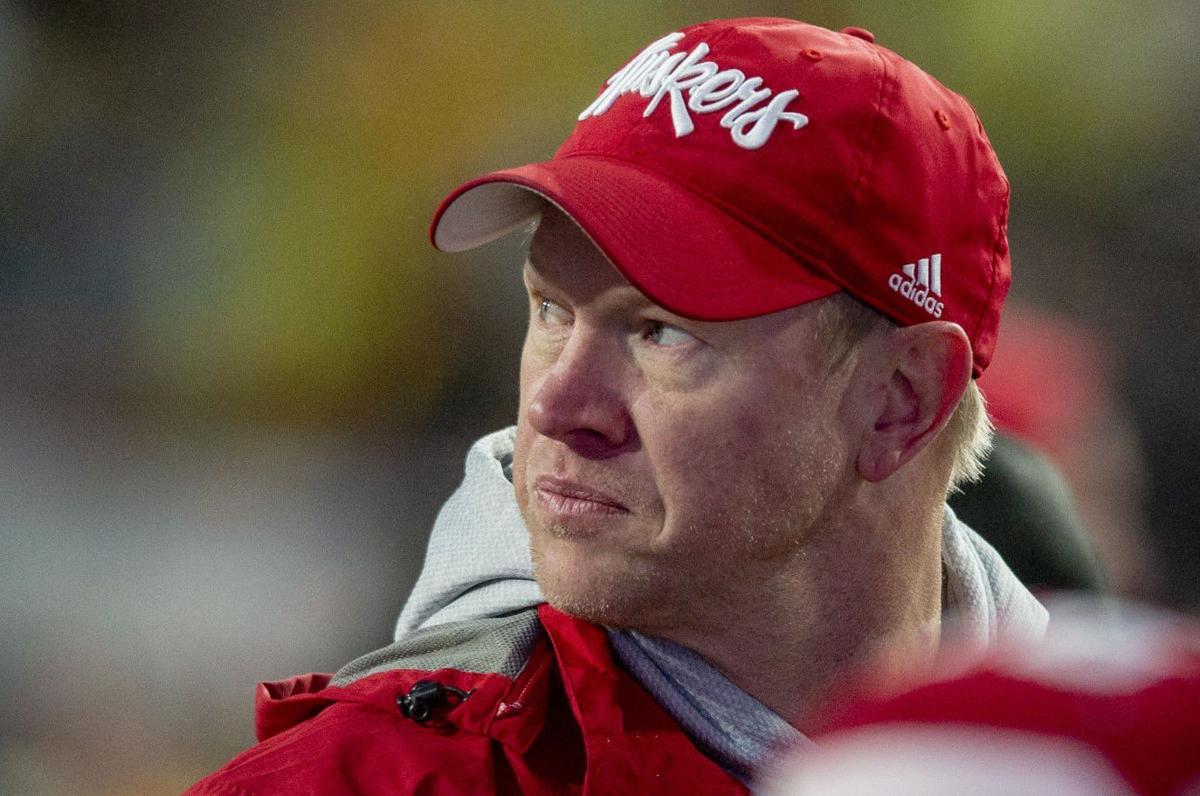 Bill Moos didn't sound particularly petulant Friday. 
He was upbeat, in good humor and spoke optimistically about the future of Nebraska football. 
Meanwhile, "Nebraska Keeps Defying the Big Ten, Responding to Adversity With Petulance," read the SI.com headline even as Moos spoke.
He didn't sound like an athletic director whose school is in an increasingly "messy marriage" with the Big Ten, according to a headline on Yahoo.com.
Is it a perfect marriage? Absolutely not. Nebraska wanted badly to play football this season; there are other schools in the Big Ten that weren't nearly as determined. The Huskers exist in a state where football does indeed matter to the fan base much more than it does at some other places. Our state's college football culture is much more intense than, say, Minnesota's or Indiana's or Maryland's or Illinois' or New Jersey's. 
Nebraska fans should never apologize for that undeniable fact. They should feel proud of it. Football is a significant part of our identity. It brings us together in a genuine way. 
Yes, Nebraska goes against the grain in the Big Ten at times. So be it. It did it again this week when it pushed hard to play a nonconference game against Tennessee-Chattanooga after Saturday's scheduled game against Big Ten foe Wisconsin was officially wiped out Wednesday by a sharp increase of COVID-19 cases in the Badger program. The Big Ten started its 2020 season a week ago with the stated plan that it would be a conference-only schedule. NU asked for an exemption and was vilified by some national media for doing so.
Nebraska was "willfully belligerent," wrote one writer. 
Willfully belligerent for fighting for its student-athletes to be able to play a game on a gorgeous autumn Saturday? Wow. Guilty as charged.
Another national columnist suggested Nebraska "remains a difficult philosophical fit for the league." 
If that's the case, Nebraska perhaps should wear it as a badge of honor. 
If Scott Frost's program pushed the envelope and created tension in the conference, well, that's not necessarily a bad thing. Any organization should hope for members who take initiative and think outside the box. 
I suggested to Moos that perhaps Nebraska has taken on the identity in the Big Ten of a maverick on the plains. 
"I don't know about the maverick piece," he said before lapsing into his memories of actor James Garner's character in "Maverick," the American Western TV series during the 1950s and 1960s. 
"He always got the girl," recalled Moos, not sounding especially belligerent on this day. 
Nebraska gets a lot of guff from some people for its aggressive (but not reckless) mindset in regard to playing football during a pandemic season. 
The athletic director isn't about to apologize for it.
"Our mindset is geared toward exploring every way we can to see that our student-athletes get a great experience," Moos said. "If we're thinking outside the box, so be it. We know we have to have approval (from the conference), but our student-athletes are appreciative that we're working every way we can and every angle we can to do what we feel is in their best interests." 
He emphasized players' safety. 
"This is about getting them out on the field so they can fulfill their dreams in a unique year," he said. 
It was suggested by a national writer that perhaps Nebraska sought to schedule a game against Tennessee-Chattanooga "to purposely create headlines and signal how football is more important to Nebraska than the other schools." Seriously? That's an incredible leap and only shows a troubling amount of suspicion and cynicism. No wonder media get vilified. 
Nebraska sought to play a game. The horror!
To be sure, Nebraska took the initiative to make it happen. Doing so required a high level of organizational ability and teamwork, including having a list of schools that NU brass knew would be willing and ready to play.
Yes, Nebraska put the wheels in motion before asking the Big Ten for approval. But moving quickly was the only way to get the job done. NU aggressively sought to create a game on the chance it would get approval Thursday morning by conference presidents and chancellors. It would have been impossible to wait until Thursday to try to pull it off. Is that so hard to understand?
Nebraska was proactive, organized and enthusiastic. And gets criticized for it.
Again, NU should wear such a reaction as a badge of honor. 
Moos, by the way, hopes recruits noticed Nebraska's efforts. 
"I hope the message for prospects around the country is, 'Hey, these guys at Nebraska will fight for their student-athletes in every aspect,'" he said. "I think we just showed that again."  
I've heard from many Nebraska fans who thought the Huskers should've absolutely been able to play Tennessee-Chattanooga. Leave the Big Ten! some shout. Yes, it's a reaction based on emotion. For his part, Moos took the high road Friday when I asked him how he would characterize his department's relationship with the conference.
It's a great conference, he said, emphasizing its competitiveness.
He regards it as a long-term relationship, he said. 
"What we need to do at Nebraska is, we need to win," he said. "You don't see John Cook complaining." 
John Cook, of course, is the Husker volleyball coach. His program is 148-32 (.822) in Big Ten play since 2011. He has two national championships as a Big Ten member. 
Nebraska football is 40-38 in Big Ten play (.512) and hasn't sniffed a conference championship. It's reached one league title game and lost 70-31 to Wisconsin.
"I mean, seriously, we need to establish ourselves as upper-level competitors year in and year out, and I think we're well on our way to doing that in a lot of sports," said Moos, noting he's hired nine head coaches since becoming the Huskers' AD in October 2017. 
"Hey, we're a member of the Big Ten," he said. "Our aim is to be a competitive member and proud member. These are trying times for all of us. And we've been thrown a couple of tough-luck pieces. 
"But, hey, pick yourself up and get back in the game."  
And don't apologize for trying to create one. 
A look at every Husker Halloween game
1970: Nebraska 29, Colorado 13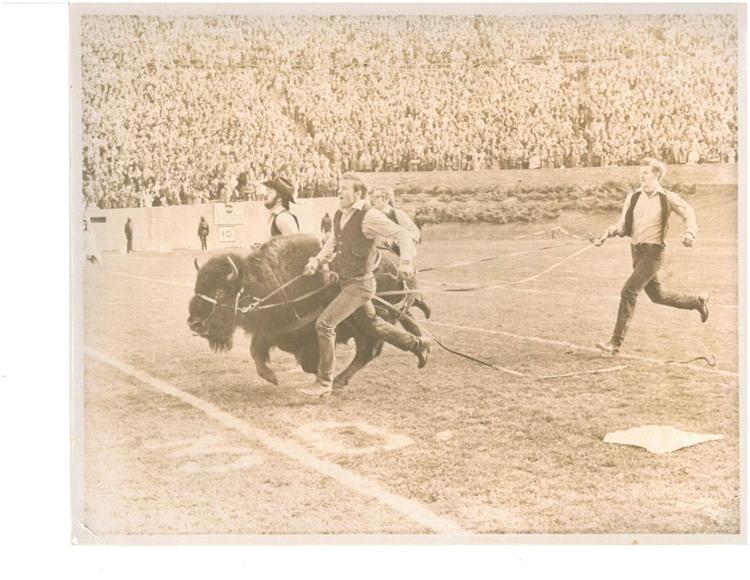 1970: Nebraska 29, Colorado 13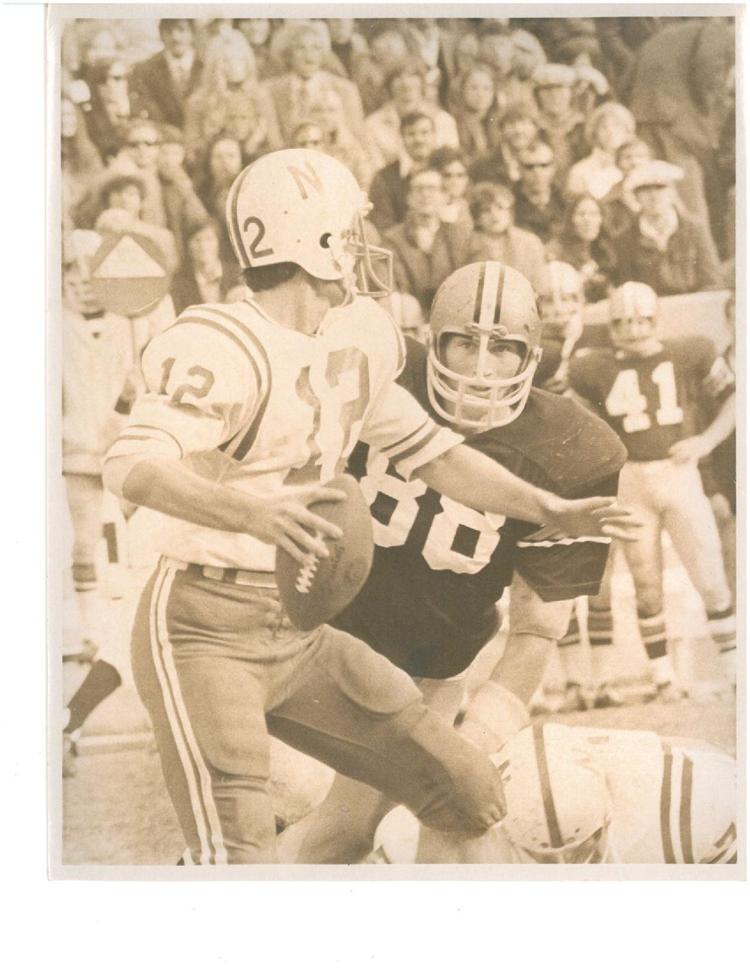 1981: Nebraska 31, Kansas 15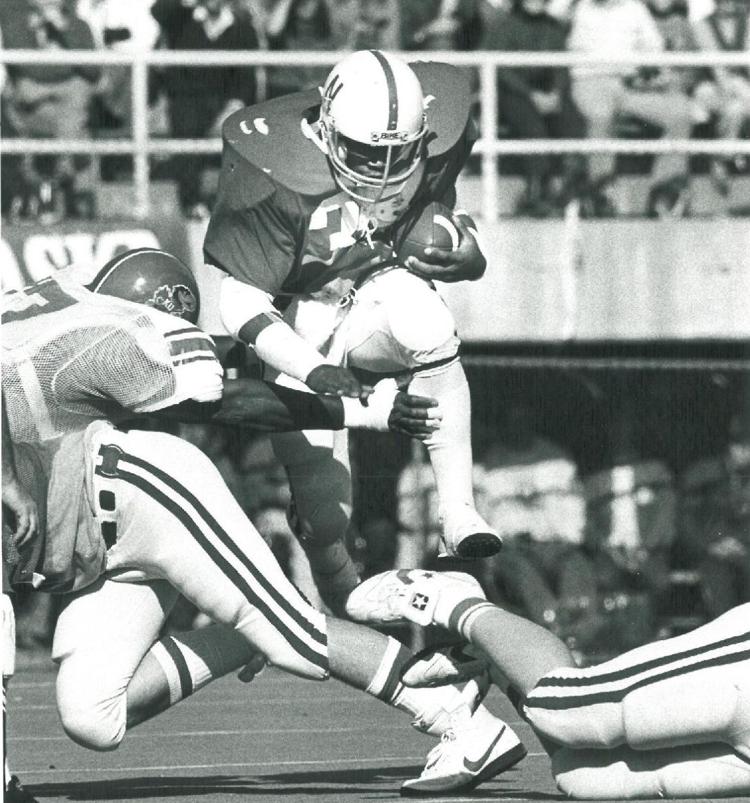 1987: Nebraska 42, Missouri 7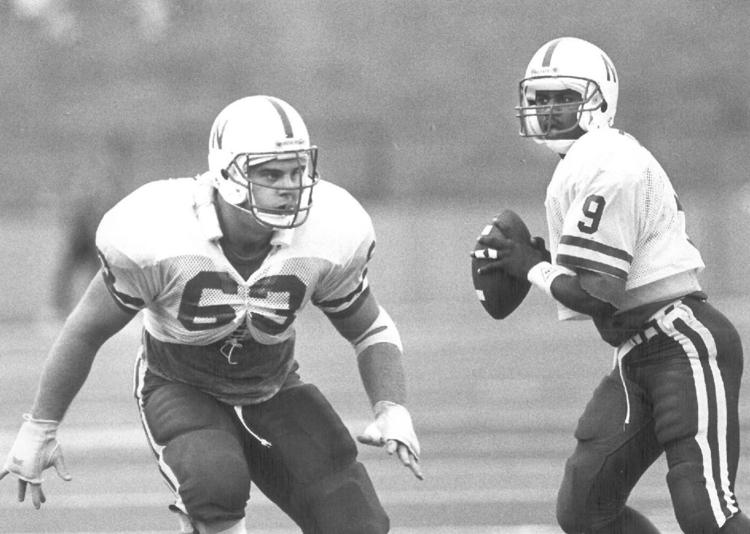 1987: Nebraska 42, Missouri 7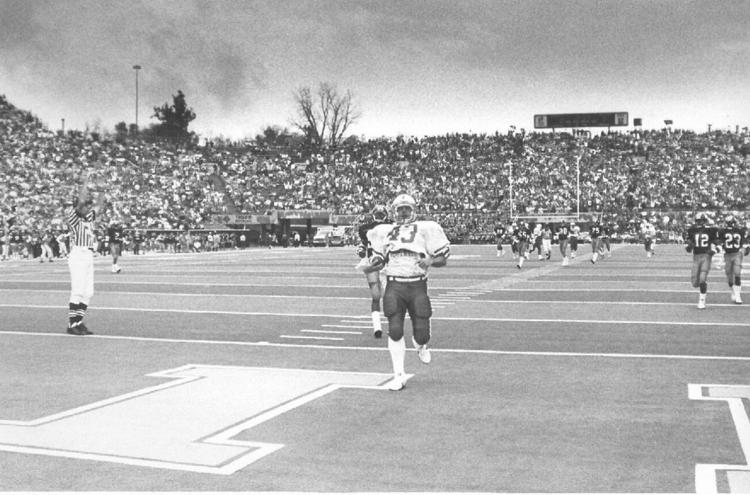 1992: Nebraska 52, Colorado 7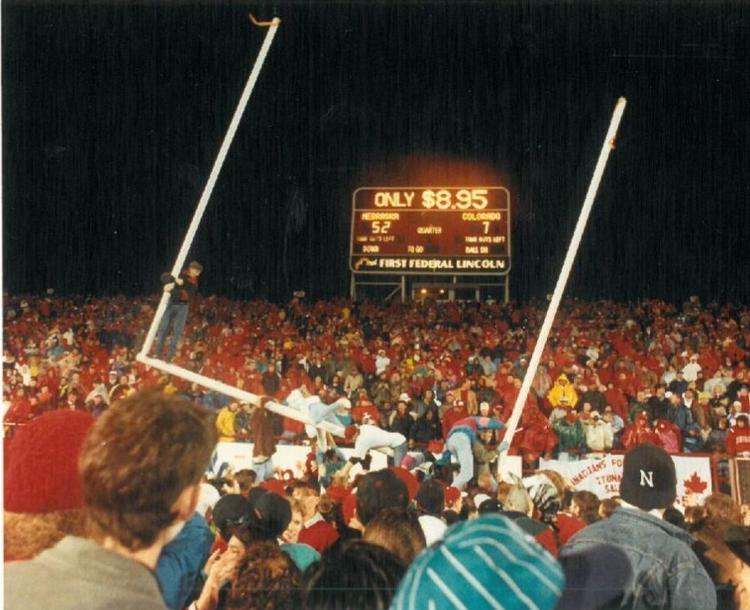 1992: Nebraska 52, Colorado 7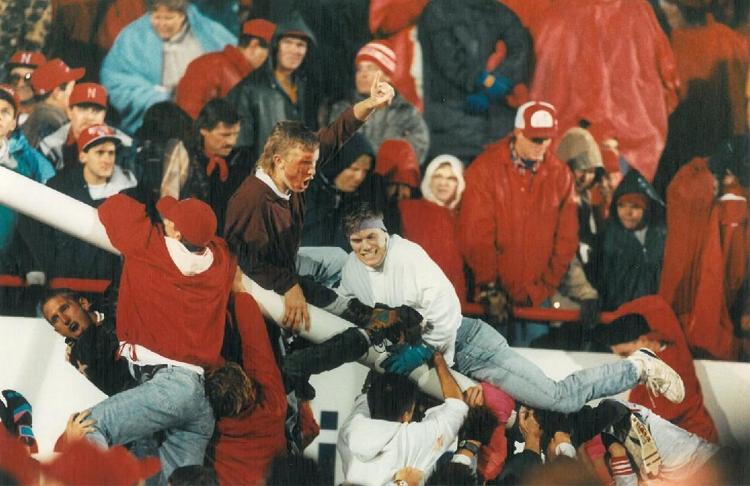 1992: Nebraska 52, Colorado 7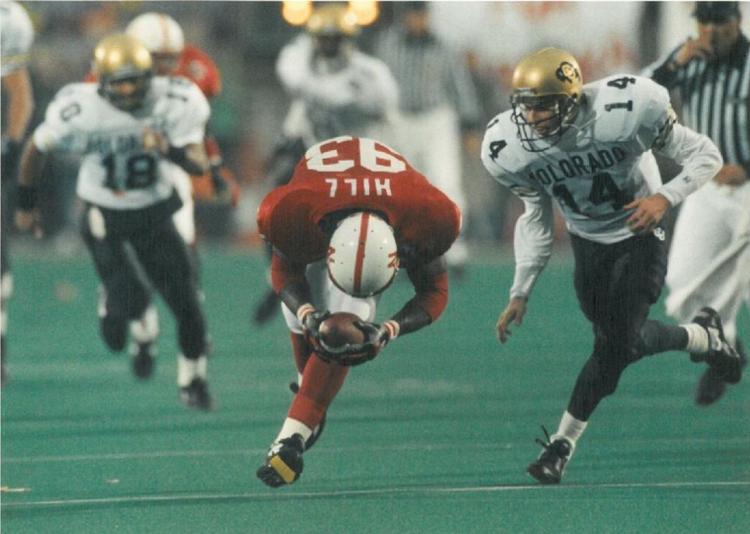 1998: Texas 20, Nebraska 16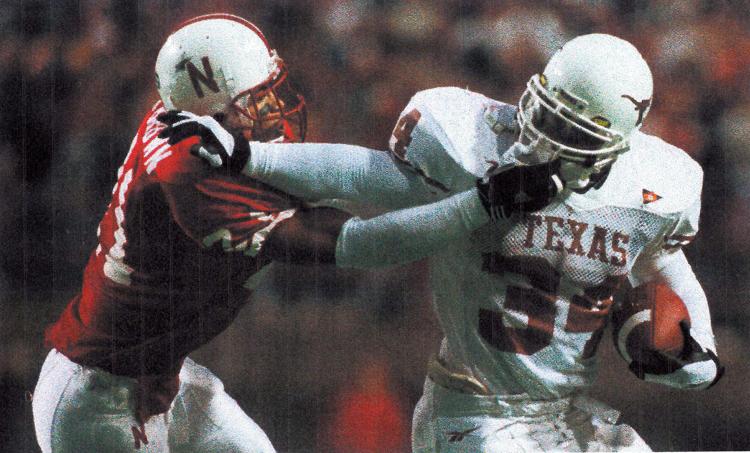 1998: Texas 20, Nebraska 16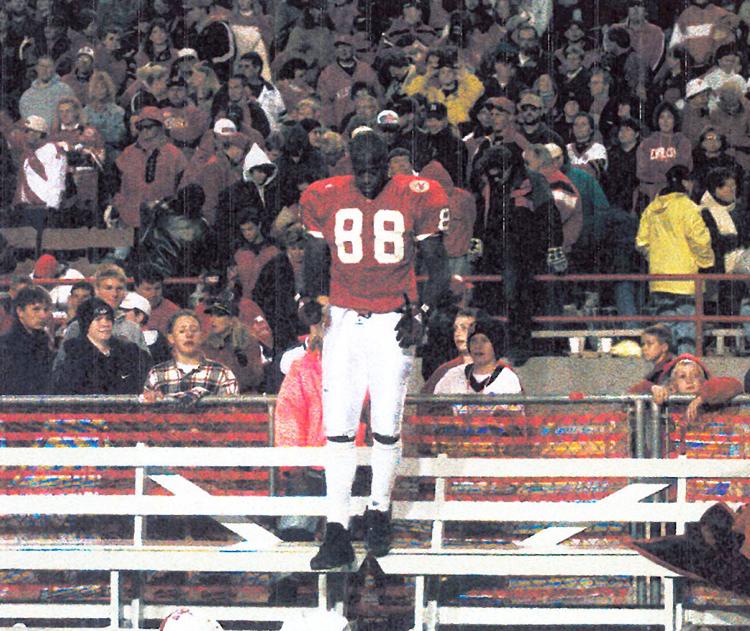 2009: Nebraska 20, Baylor 10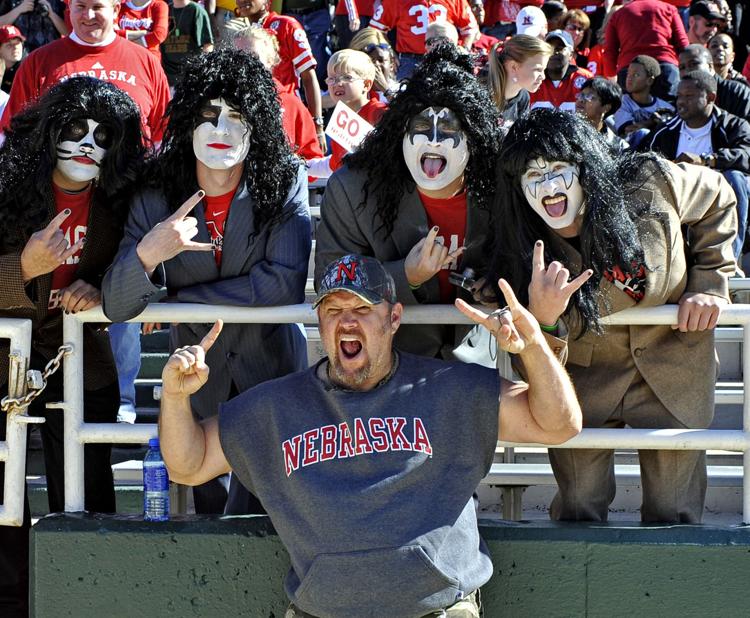 2009: Nebraska 20, Baylor 10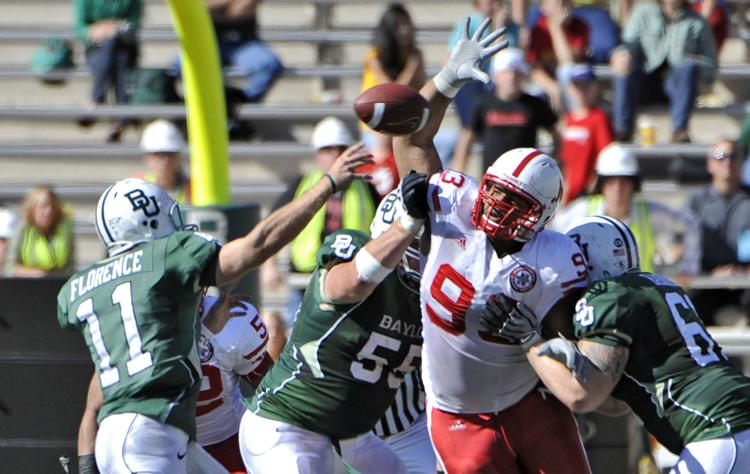 2015: Purdue 55, Nebraska 45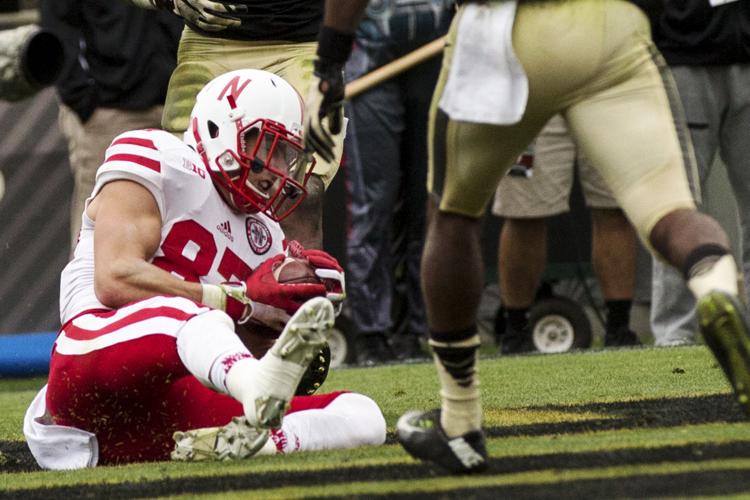 2015: Purdue 55, Nebraska 45