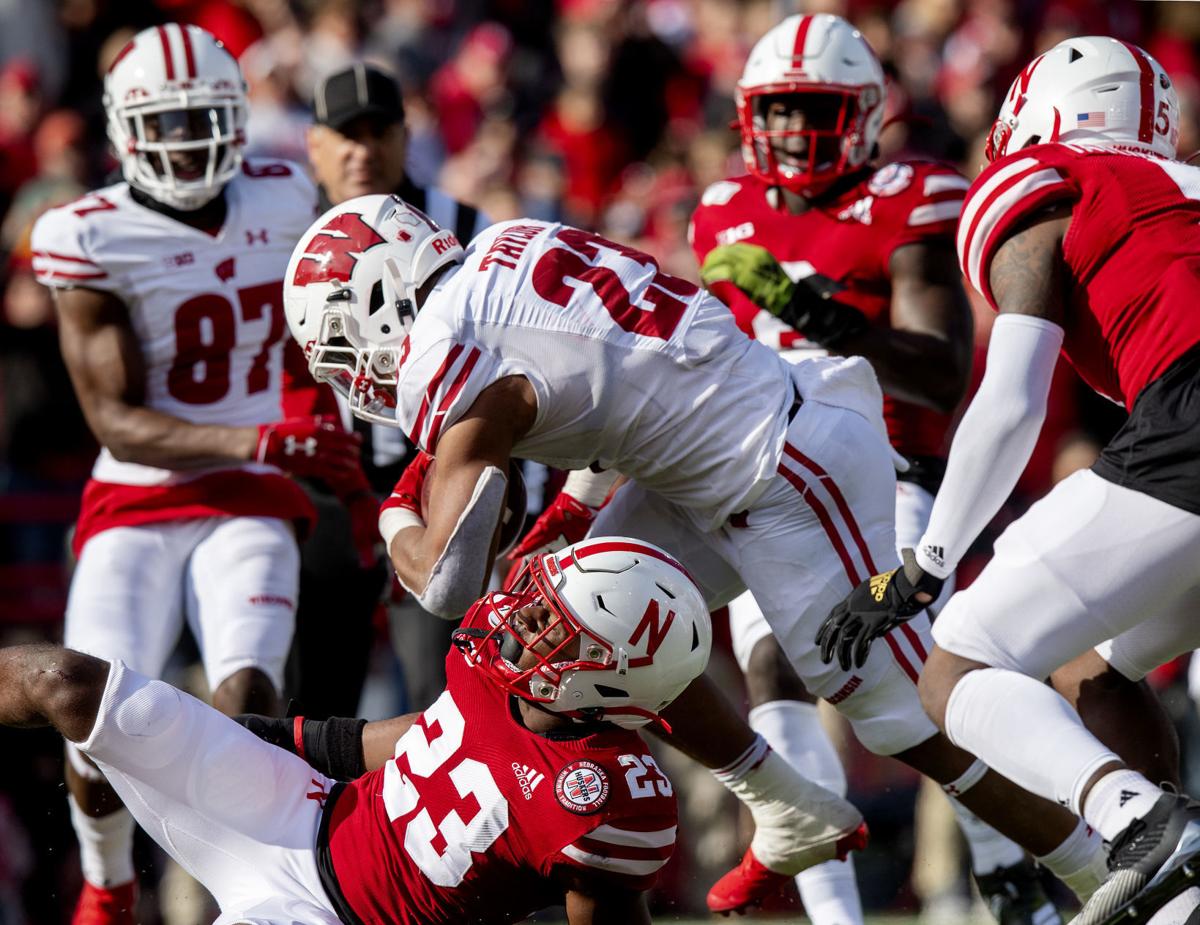 Things I know, and things I think I know (midweek edition): 
Hot off the press: Nebraska's football team has struggled in the Big Ten more than most anyone could've imagined since the Huskers joined the conference during the summer of 2010. 
We forever search for reasons. Bottom line, Nebraska's roster wasn't fully equipped for the Big Ten's overall size and physicality when it moved from the Big 12. You'll never convince me otherwise. In some ways, the Huskers are still adjusting in that regard, especially in the wake of the program's steep decline from 2015 to 2017.
"I just feel like it's such a different league than the Big 12," says former Nebraska assistant Mike Ekeler (2008-10), who coached in the Big 12 last season at Kansas. "The Big 12 was a run-and-gun, spread-you-out league — basically the whole league. Then you go into the Big Ten, and it's just a more physical situation. Teams in the Big Ten are built different. They're just larger humans. It's very, very different."
Flash back to late November of 2018, after Iowa's 31-28 victory against Nebraska in Iowa City. Husker head coach Scott Frost, in his first year at the helm, said he was struck by Iowa's size and strength advantages. It's not just Iowa. Wisconsin often has pulverized Nebraska. The Big Ten's week-to-week grind is real. Frost said in 2018 his program needed to get bigger and stronger, and he's clearly emphasized the recruitment of bigger players, especially linemen on both sides of the ball. You're also seeing it at receiver. It had to happen.
Check out the 12 verbal commitments for Nebraska's 2021 recruiting class. Ten of the players stand at least 6-foot-3. The "smallest" is 6-1, 190-pound running back Gabe Ervin. All that size, I don't think it's an accident. Frost by now understands he's coaching in the most physical conference in the country. 
"Coach (Nick Saban) always says there are different weight classes in wrestling for a reason," says Ekeler, who in January took over as special teams coordinator at North Texas. "Larger humans typically beat smaller ones. What happens when you're not as big, and you're built differently — like built for the Big 12 — the cumulative effect of playing bigger teams starts to wear on you. You start getting beat down a little bit. 
"Some people might say I'm crazy. It's just my opinion."
Based on what I've seen from Nebraska since 2011, Ekeler is on-target. The Big Ten is indeed a different world than the Big 12, much different, as Nebraska knows all too well.
* There's something else to think about in this conversation: The Big Ten has become a much better conference than the Big 12 in football. Deeper and better. Think about how much stronger the Big 12 was during Bo Pelini's early years as Nebraska's head coach (2008-10), before the move to the Big Ten. Mack Brown was at Texas, Mike Leach was at Texas Tech, Bob Stoops at Oklahoma. Art Briles was building Baylor into a power. Gary Pinkel had Missouri in the top 20, same goes for Mike Gundy at Oklahoma State and Mike Sherman at Texas A&M.
We all know what happened in conference realignment. The Big 12 lost some serious steam. Yes, Oklahoma is a power. But what if the Sooners moved to, say, the SEC? What if they had to push through that grind every season? It makes you wonder if they would experience what the Huskers have experienced in the Big Ten.
* You won't catch me minimizing the significance of BTN's all-decade football teams released last week, particularly as it applies to Nebraska. Another reason for the Huskers' struggles in the Big Ten: They had nobody selected on either the first or second teams. Difference-making players make all-decade teams. Difference-making players produce championships. We're talking about first-round picks and explosive talents. NU clearly hasn't had enough of those type of players in the last 10 years.
If I were to rank the top five Husker players in that span, it would be Lavonte David, Randy Gregory, Ameer Abdullah, Maliek Collins and a tie between Alfonzo Dennard and Spencer Long. David would have the best chance to crack the BTN squad. But he played only one year in the league. Abdullah is intriguing in this conversation, but take a look at the four running backs who made the teams: Jonathan Taylor and Saquon Barkley (first team), and Ezekiel Elliott and Melvin Gordon (second). 
That's what I mean by difference-makers.
* Nebraska currently has a nice group of running backs, led by hard-charging senior Dedrick Mills. But Husker fans of a certain age remember when the team had two or three or more backs fully capable of rushing for 1,000-plus yards in a season. The stable often was much deeper back in the day (i.e., the 1980s and '90s), in part because a physical run game was the offense's identity for most of that period.
Put it this way: The Huskers often had at least three backs the caliber of Mills. That's not an exaggeration. To wit: As a Husker senior in 1991, George Achola played in a position group that included Derek Brown, Calvin Jones and Scott Baldwin. Brown and Jones ended their NU careers with two 1,000-plus yard rushing seasons apiece.
Achola, now an Omaha attorney, shakes his head as he recalls Nebraska's rugged practices.
"It was brutal, man," he says. "When you have that much talent on the field, it's hotly competitive. We beat the crap out of each other in practice."
He's talking about running back drills led by then-Husker assistant coach Frank Solich.
"As running backs, we couldn't wait to get to the team work," Achola said. "The talent we had back then was unreal."
Toughness permeated the program. Frost is trying to recreate that sort of culture. 
Be the first to know
Get local news delivered to your inbox!