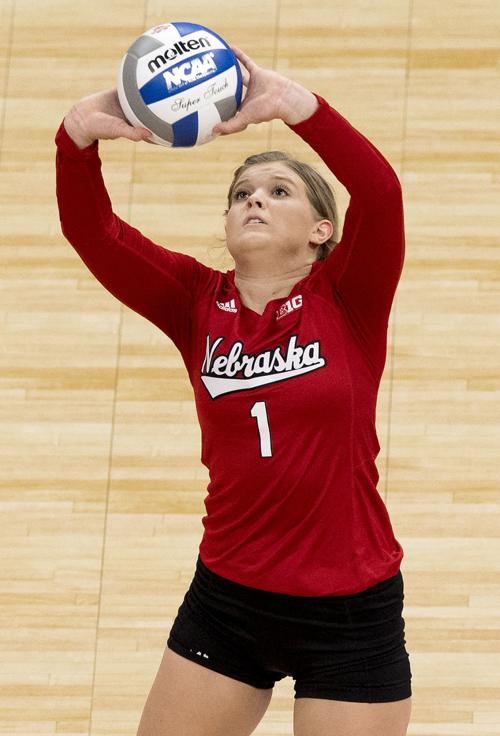 MINNEAPOLIS — She started for her high school team when she was in the eighth grade.
So, yeah, Nebraska freshman setter Nicklin Hames perhaps was destined to play volleyball at extraordinarily high levels.
And, no, she wasn't nervous in advance of sixth-ranked Nebraska's stunning five-set triumph (22-25, 16-25, 25-23, 25-20, 15-11) Thursday night against No. 3 Illinois in the NCAA Final Four before 17,808 spectators at the Target Center.
She showed no nerves at all throughout the night, even when Nebraska (29-6) was down two sets to none. 
She's convincing when she tells you that, and it's hard not to believe her. If you saw this battle, you understand. You never would've guessed she was a freshman by watching her play.
And look at her now. She's a win against top-ranked Stanford from guiding a national championship team as a rookie.
"I'm just confident in myself," said Hames, who helped lead Webb School in Knoxville, Tennessee, to five state championships. "I'm confident in this team and didn't have any nerves because of that."
She was a four-year captain at Webb. This season, she's happy to defer to Nebraska seniors Mikaela Foecke and Kenzie Maloney in that regard. But it's easy to imagine Hames someday becoming a Husker captain.
Especially after nights like Thursday.
She guided Nebraska to a .251 hitting percentage, 14 points under its season average. But you knew this match was going to be a grind. Illinois (32-4) had split matches with NU this season and held the Huskers to .099 hitting Oct. 27.
That was Nebraska's last loss. It's won 13 straight matches in part because the Huskers found better offensive rhythm late in the season. In their last eight matches, they're hitting at a .341 clip. 
Yes, that's with a rookie at the controls. But Hames thinks at a higher level than a typical rookie, probably because she's the daughter of a coach. Her mother, Chris, was the head coach at Webb.
Her mom watched her daughter go head-to-head with Illinois senior Jordyn Poulter, the Big Ten co-setter of the year. If the Illini had an advantage at the position, it was hard to discern.
Hames really had no major rough patches. She maybe was at her best in the fourth set. Her back set to Lauren Stivrins led to a kill that made it 19-18 Nebraska. After Poulter's service error gave the Huskers a 22-20 lead, Hames served an ace and pumped her fist.
Nebraska had the momentum after dropping those first two sets. The Huskers were 0-7 in national semifinals and finals when trailing by two sets. That streak is over, thanks to some steely nerves from several players.
You have free articles remaining.
"Not everyone is going to make a perfect play every time," Hames said. "We started to get really good swings in the last couple (sets)."
"How we've played these last 12 matches, I was really confident going into that last game," she added. "We had all the momentum."
Meanwhile, Poulter was her usual strong self as Illinois hit .237 against a Nebraska team that allowed opponents to hit only .136 on the season, the lowest mark in the nation.
"Jordyn's pobably the best setter in the country," said Nebraska assistant coach Jaylen Reyes, who coordinates the Huskers' defense. "She does such a good job of being able to keep their team in rhythm and in a good spot offensively even when maybe the pass isn't perfect. Even when Jordyn's off the net they can still play with pace. She can set the ball fast and they can get on the ball fast."
Nebraska, though, is a rare breed defensively. Husker players take it personally when a team hits for a high average.
They'll have their hands full Saturday night against Stanford (33-1).
The Cardinal played exceptionally well in dismantling BYU in three sets, 25-15, 25-15, 25-18, behind 6-foot-6 attackers Kathryn Plummer (12 kills) and Audriana Fitzmorris (11). Plummer, a junior, is a two-time Pac-12 player of the year. She hits a heavy ball. She changes speeds. She'll bring the hammer from the back row. In short, she's a force.
Stanford also throws up one heck of a wall at the net, with quick-jumping Tami Alade, a 6-2 senior, causing all kinds of problems for hitters.
Cook has teams like Stanford in mind when he recruits and trains his athletes.
"The reason why coach (Cook) likes hiring men's assistants is he wants to train the girls like dudes," Reyes said. "When we watch video of blocking, when we watch video of attacking, I would say 95 percent of the time we're watching men play. I'm talking USA, Serbia, Italy, Brazil — the best players in the world. We're trying to emulate what they do."
If it sounds like a lot of intensity, well, it is exactly that.
Just not everyone lets it affect them.
"It was honestly all I expected," Hames said of Thursday's match, before adding, "I didn't think we'd go down 0-2 at the start. But I think our team showed a lot of resilience. We fought for it, and I think that's why we won that game."
Nebraska volleyball vs. Illinois, 12.13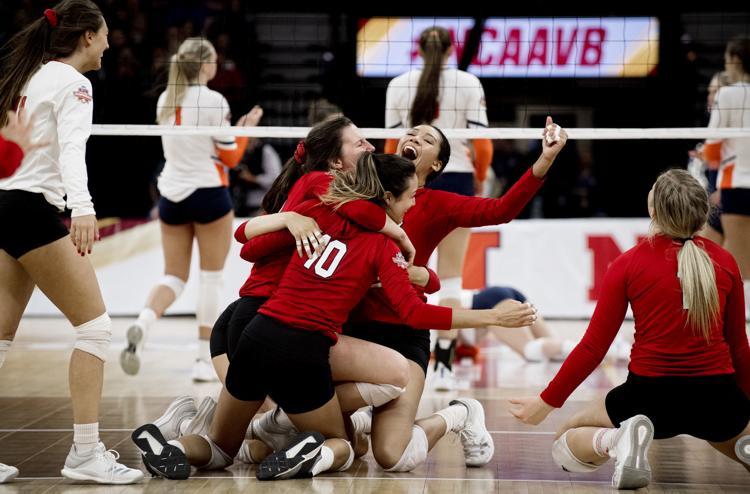 Nebraska volleyball vs. Illinois, 12.13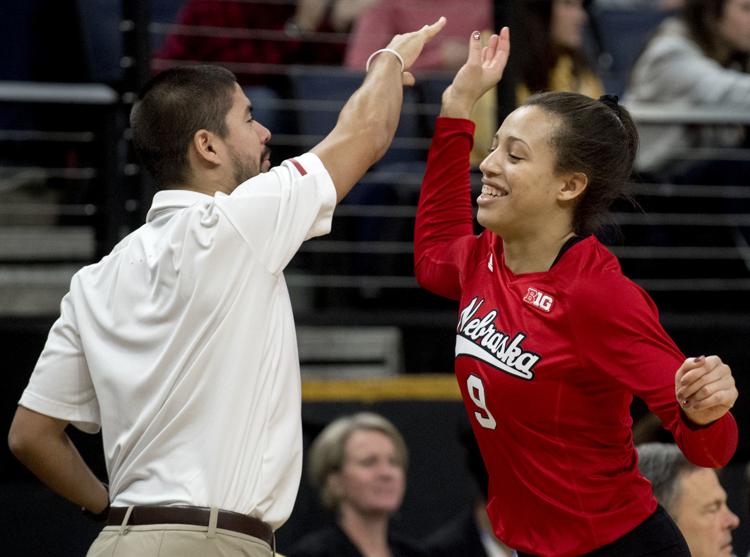 Nebraska volleyball vs. Illinois, 12.13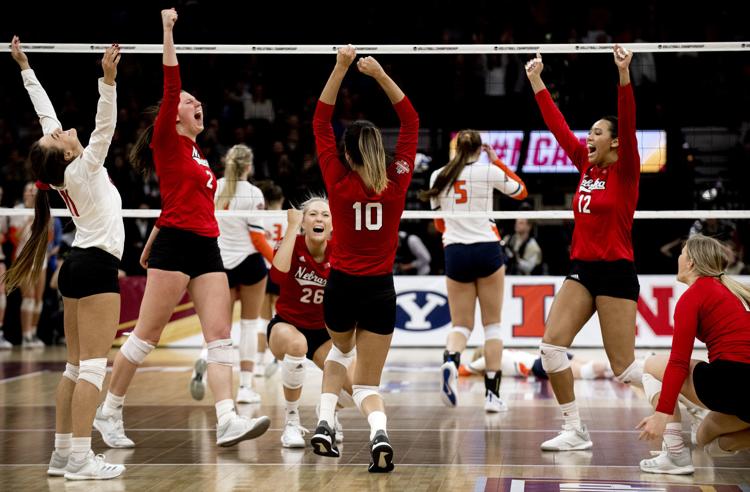 Nebraska volleyball vs. Illinois, 12.13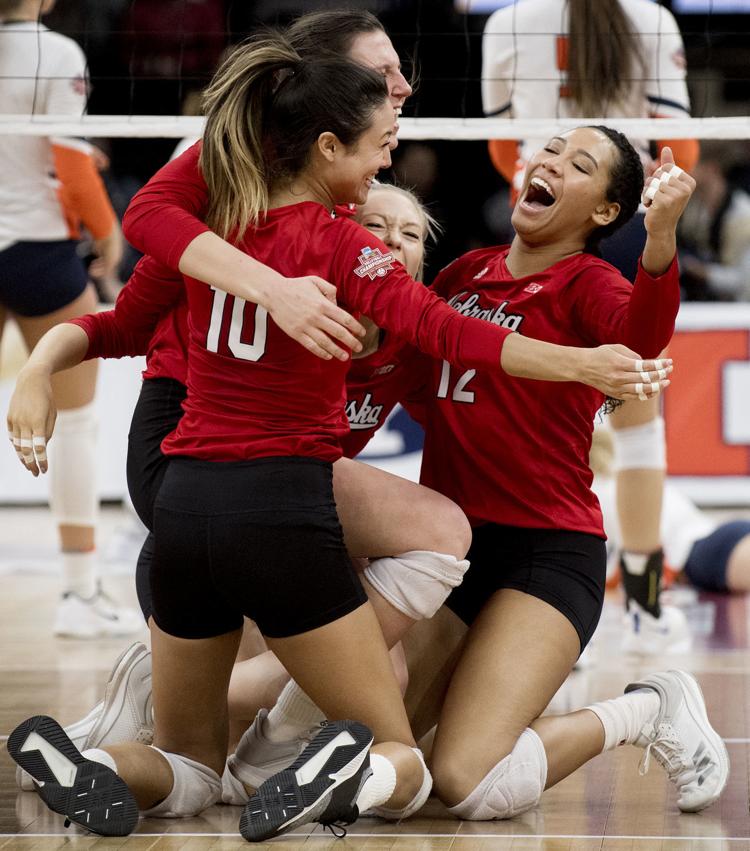 Nebraska volleyball vs. Illinois, 12.13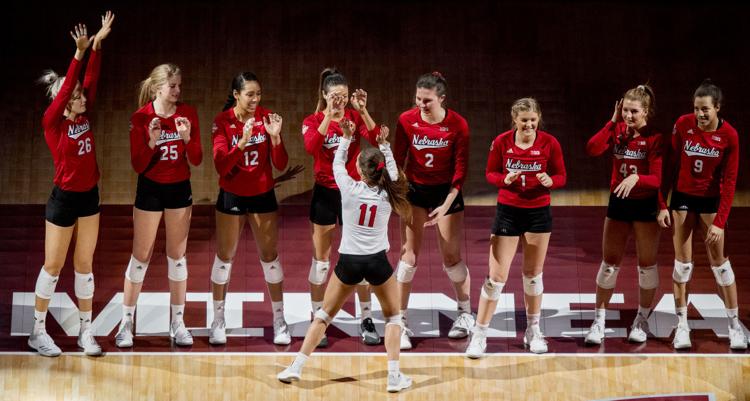 Nebraska volleyball vs. Illinois, 12.13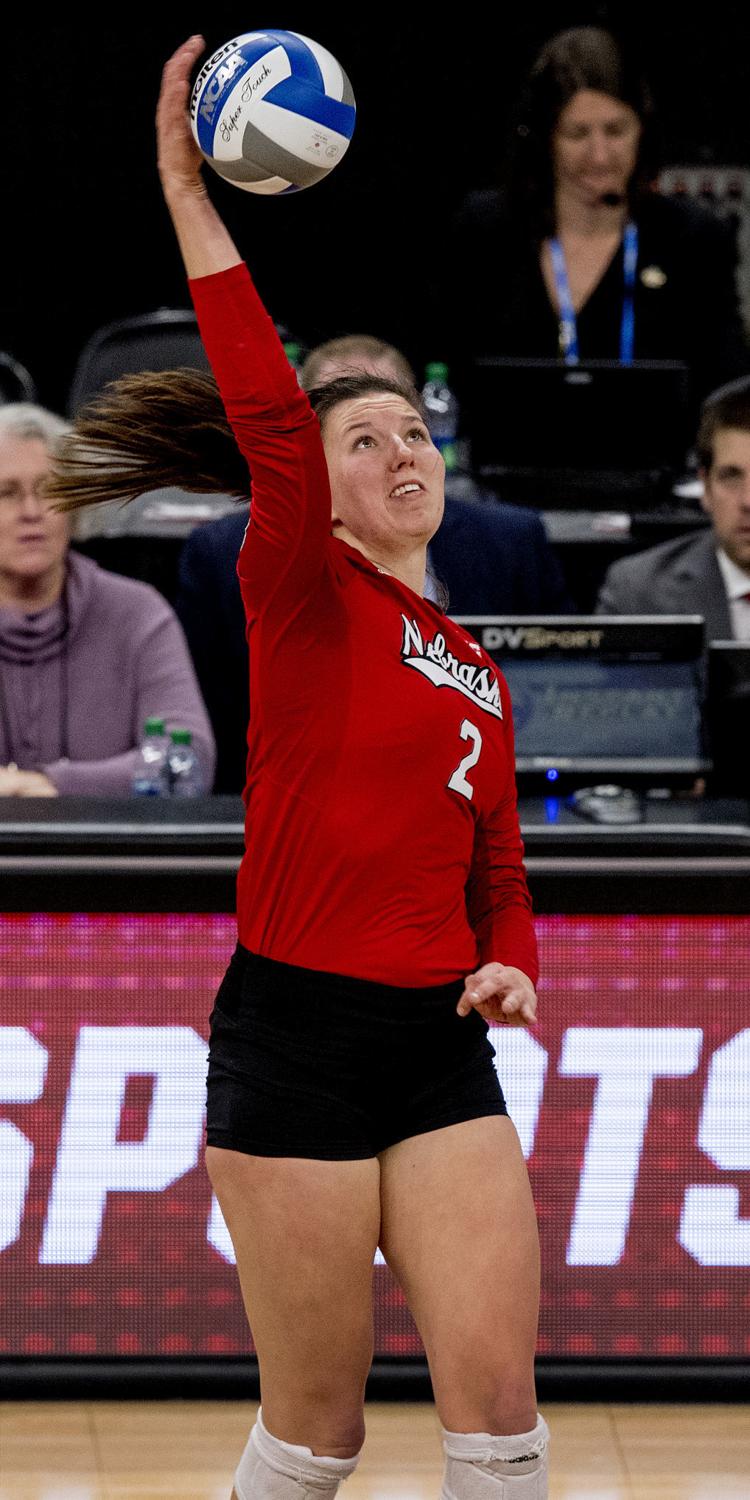 Nebraska volleyball vs. Illinois, 12.13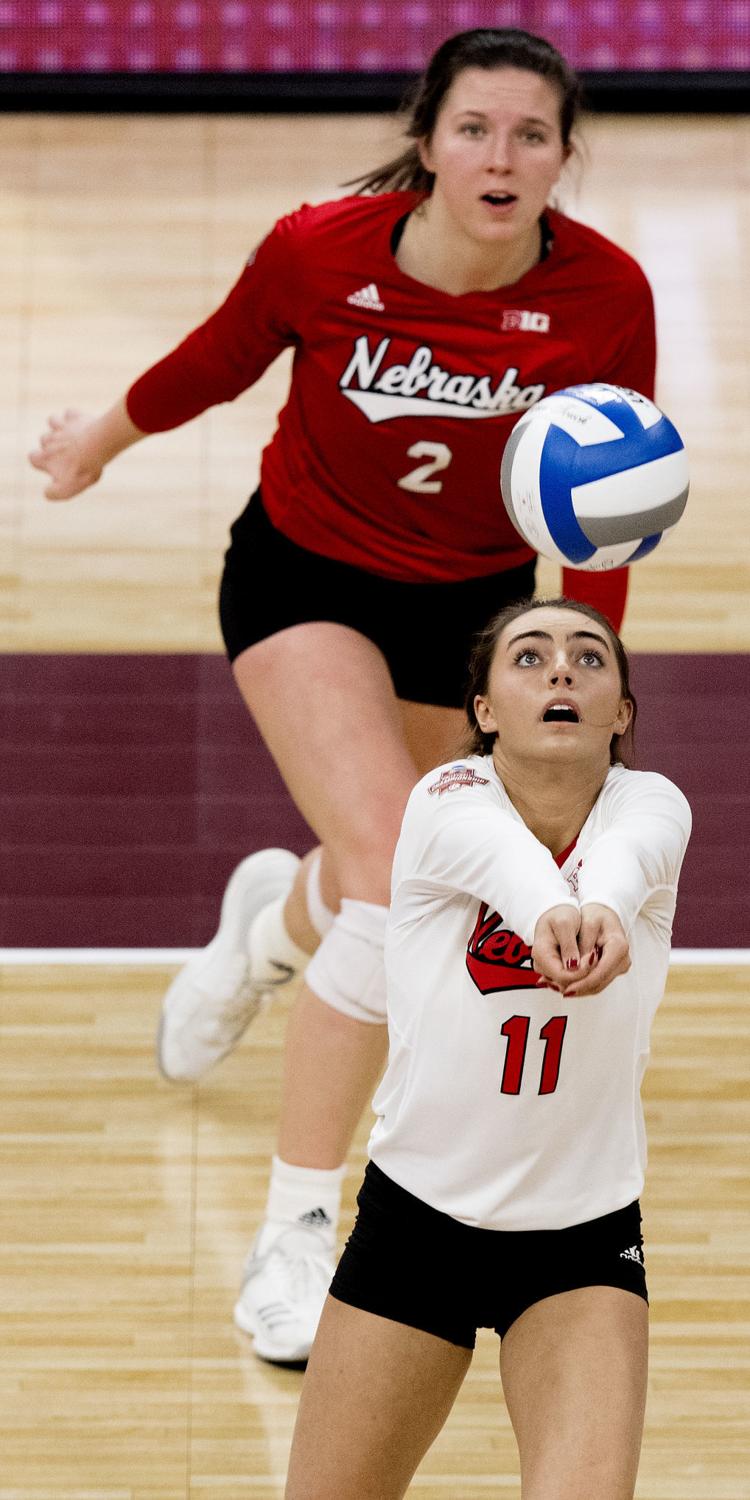 Nebraska volleyball vs. Illinois, 12.13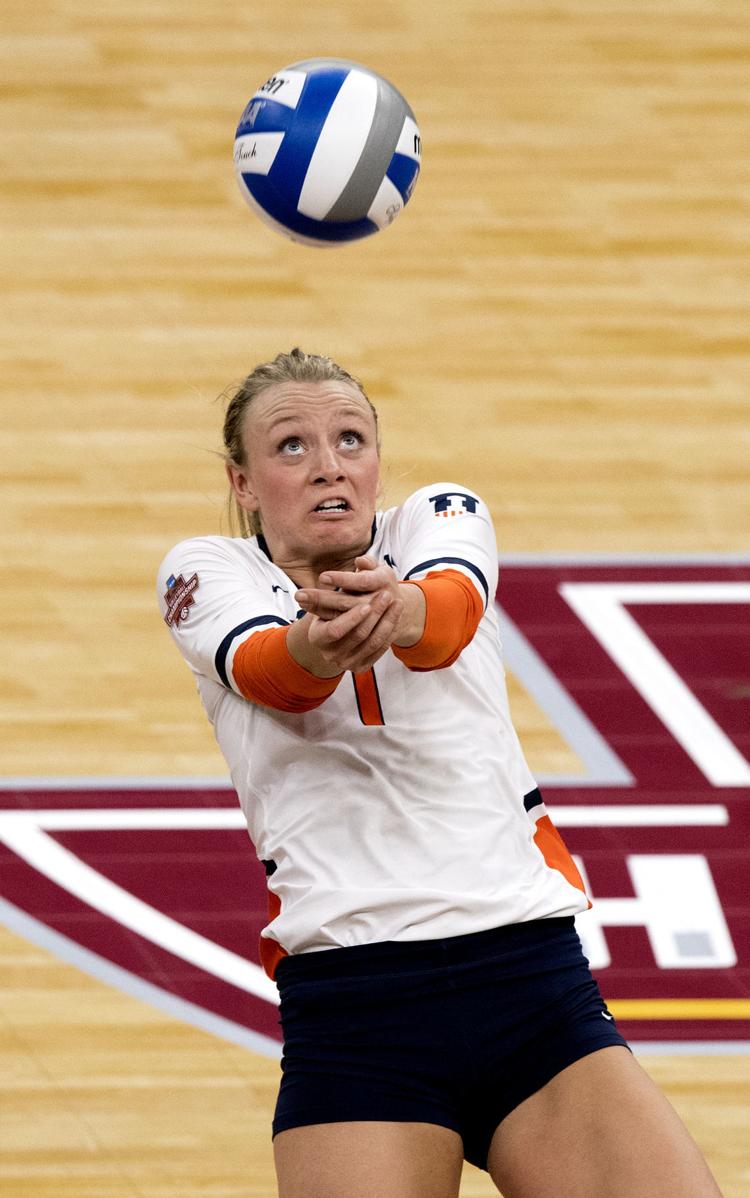 Nebraska volleyball vs. Illinois, 12.13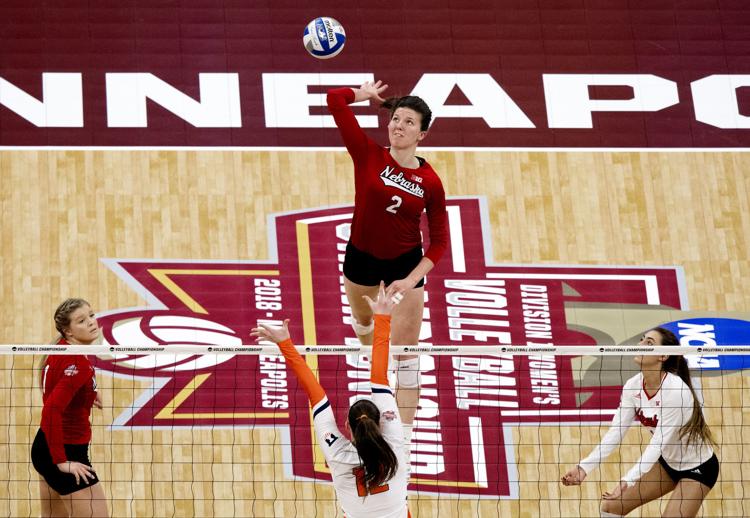 Nebraska volleyball vs. Illinois, 12.13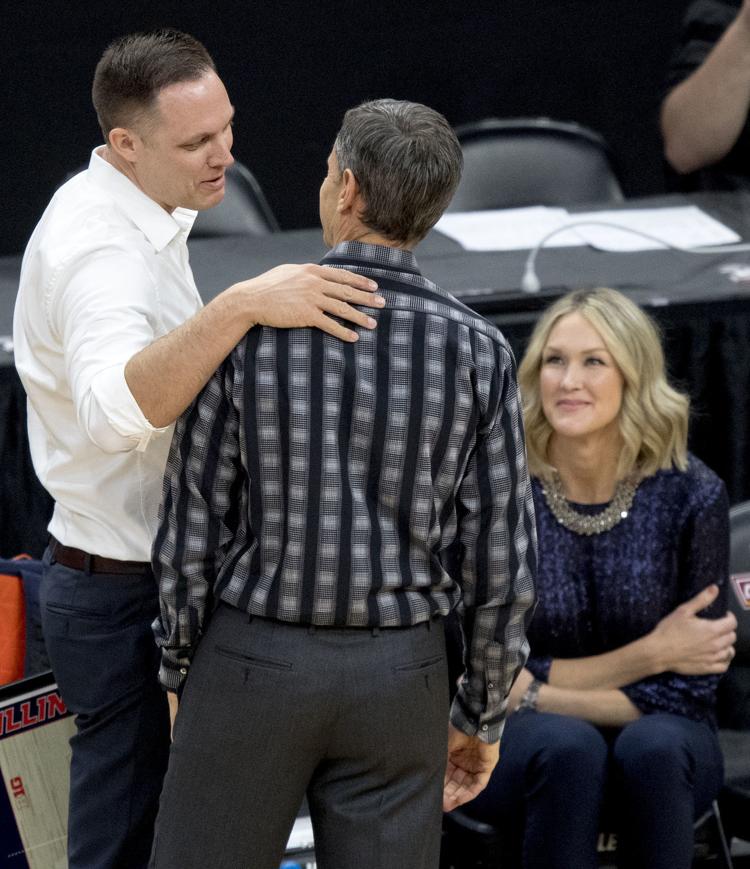 Nebraska volleyball vs. Illinois, 12.13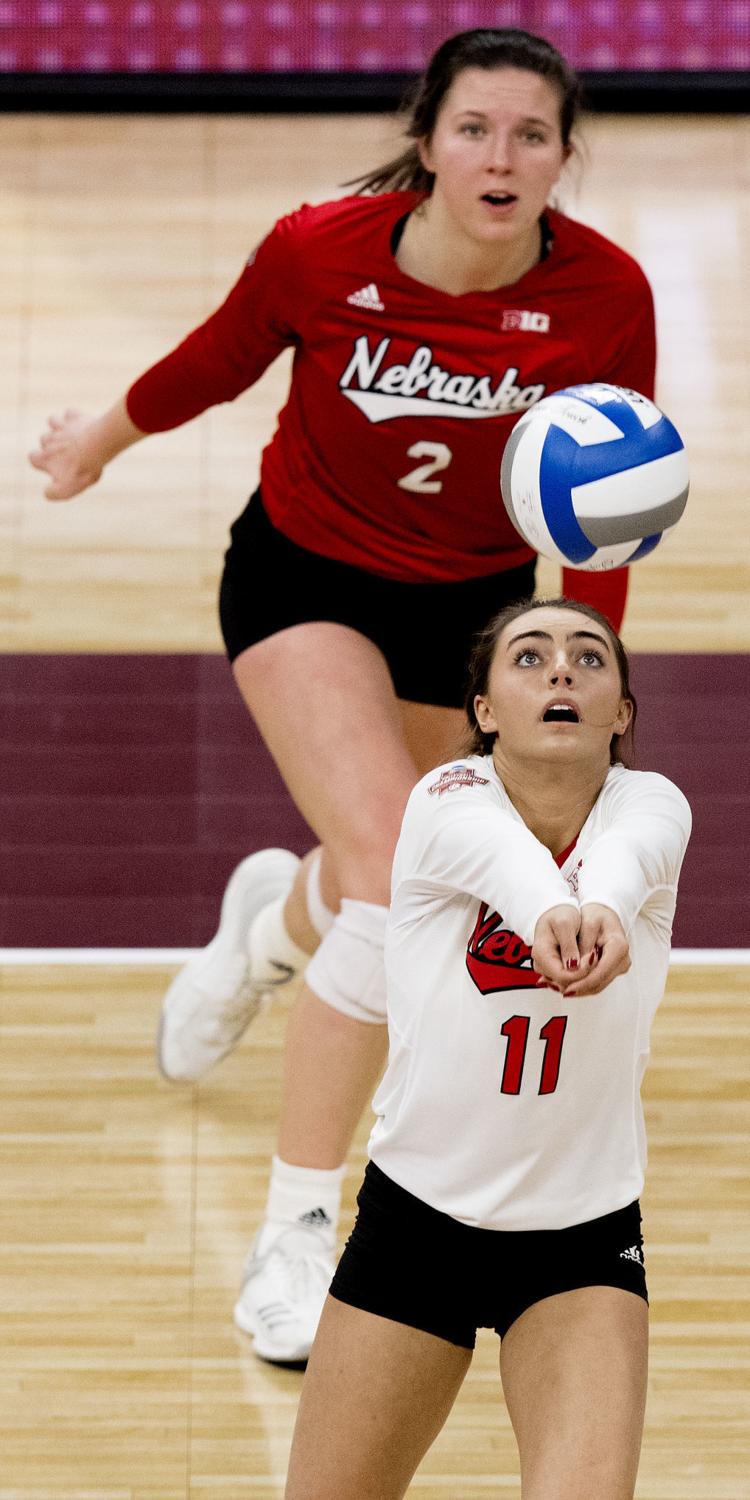 Nebraska volleyball vs. Illinois, 12.13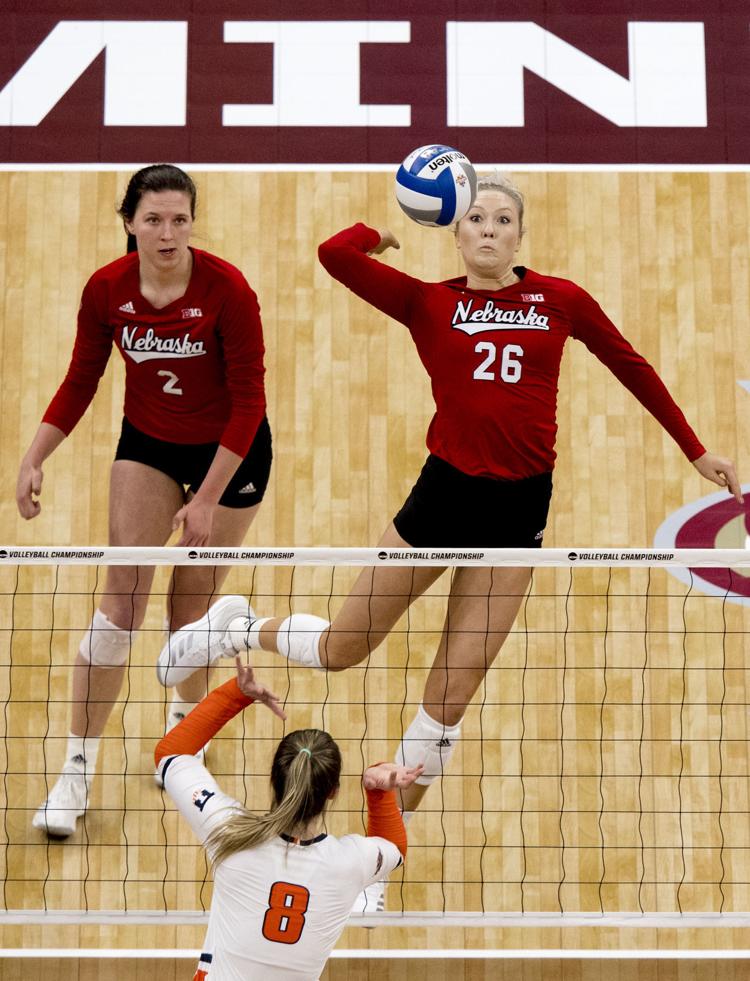 Nebraska volleyball vs. Illinois, 12.13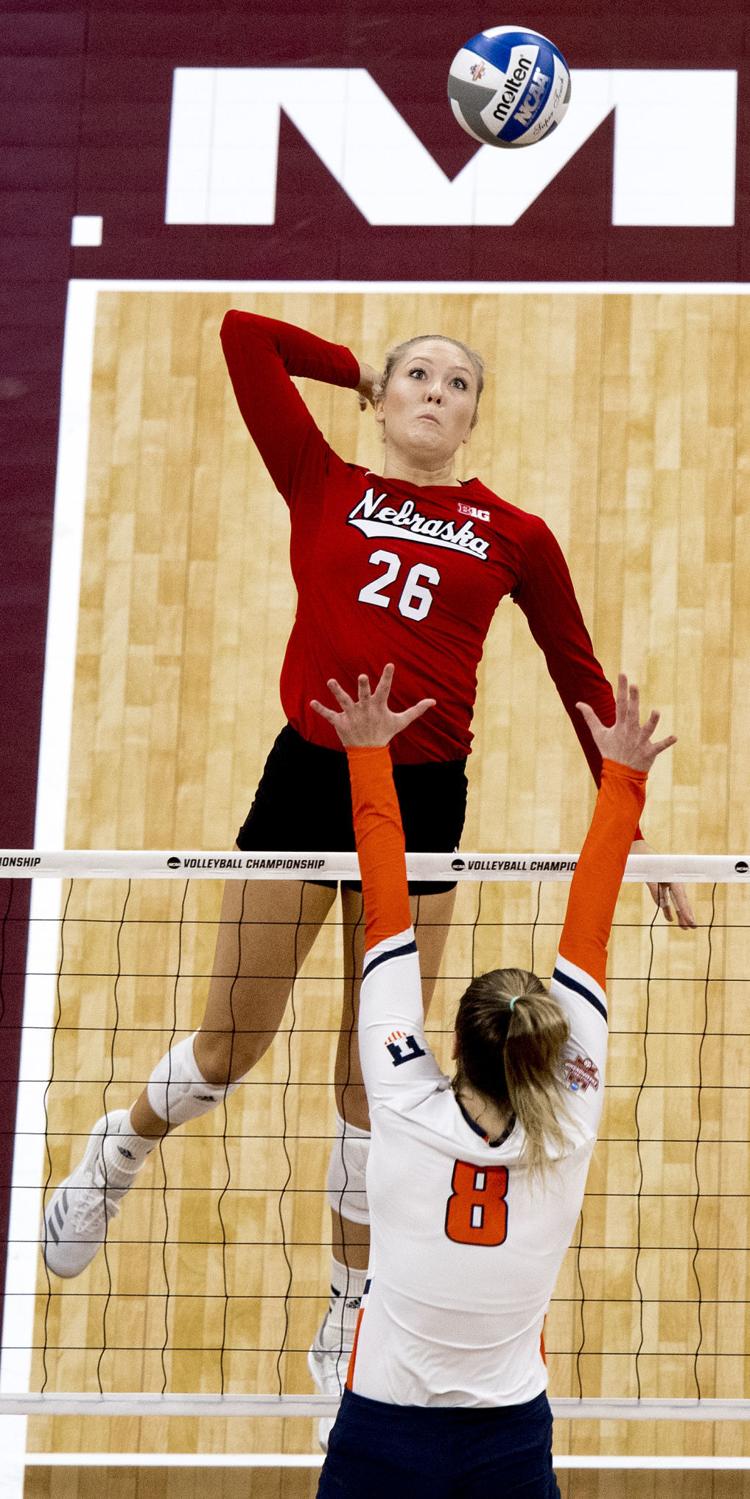 Nebraska volleyball vs. Illinois, 12.13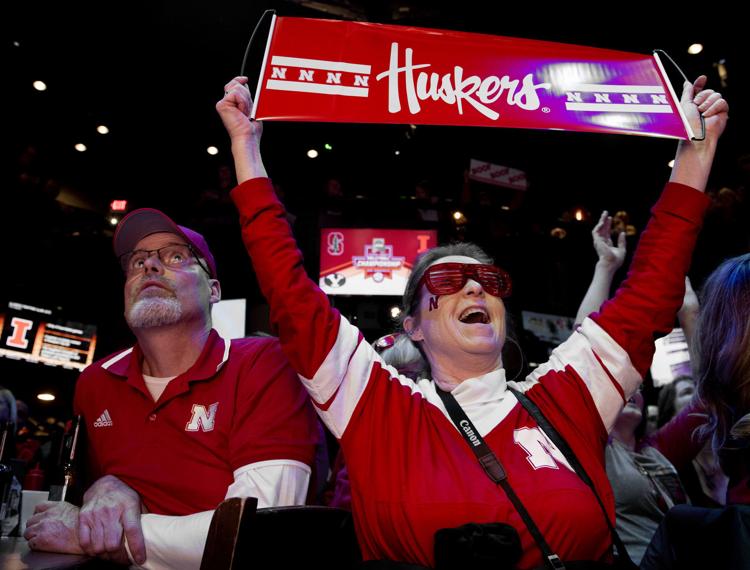 Nebraska volleyball vs. Illinois, 12.13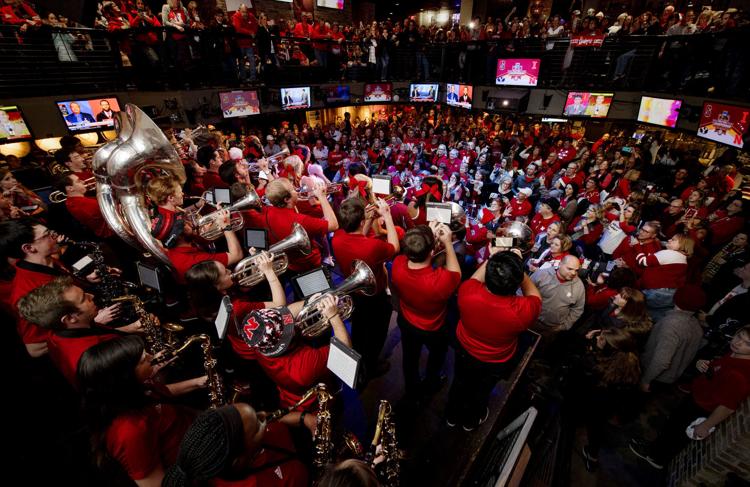 Nebraska volleyball vs. Illinois, 12.13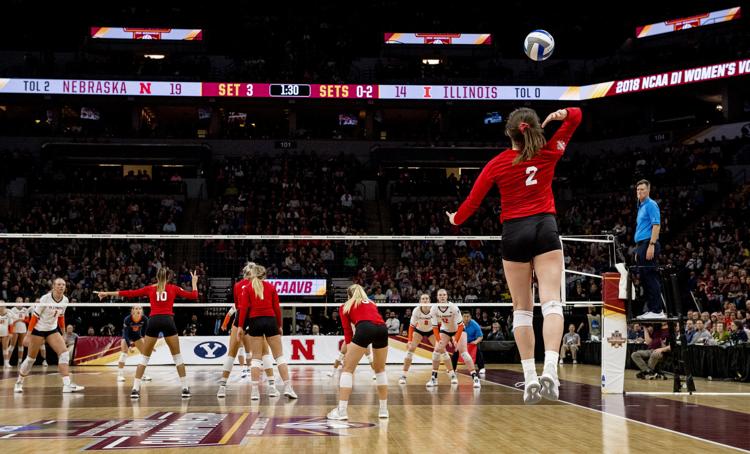 Nebraska volleyball vs. Illinois, 12.13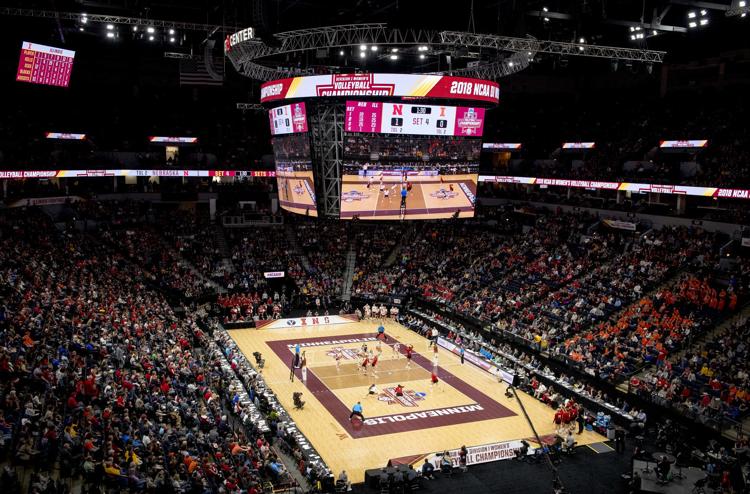 Nebraska volleyball vs. Illinois, 12.13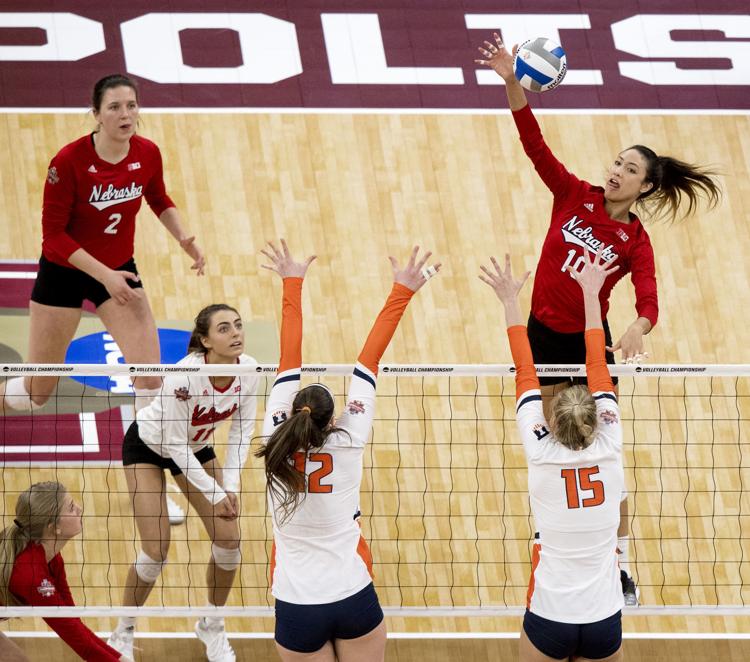 Nebraska volleyball vs. Illinois, 12.13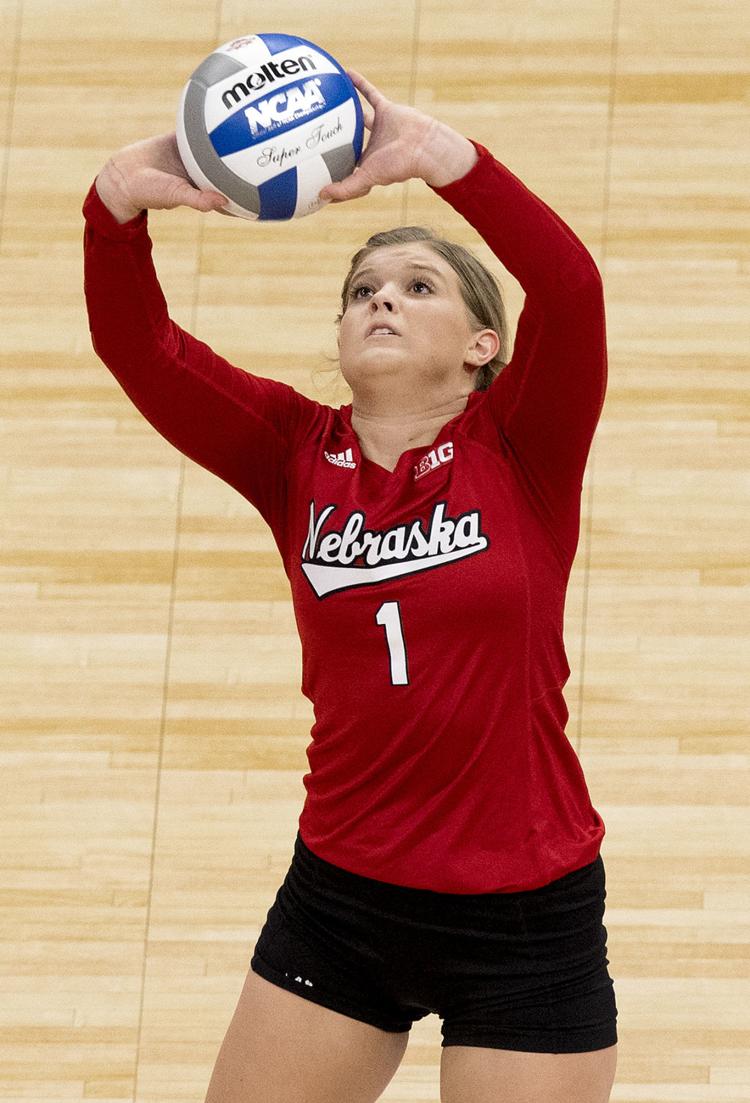 Nebraska volleyball vs. Illinois, 12.13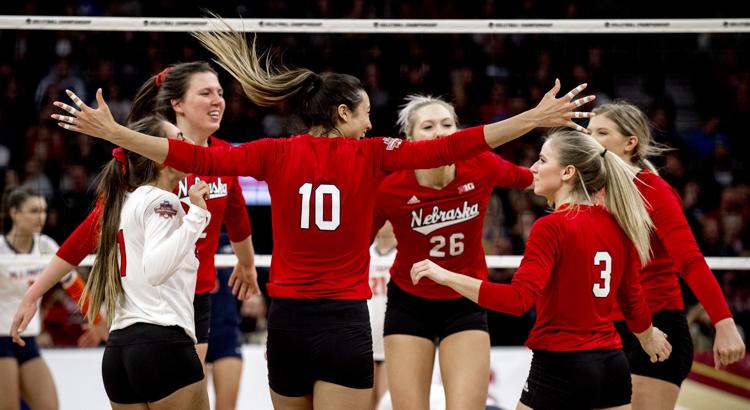 Nebraska volleyball vs. Illinois, 12.13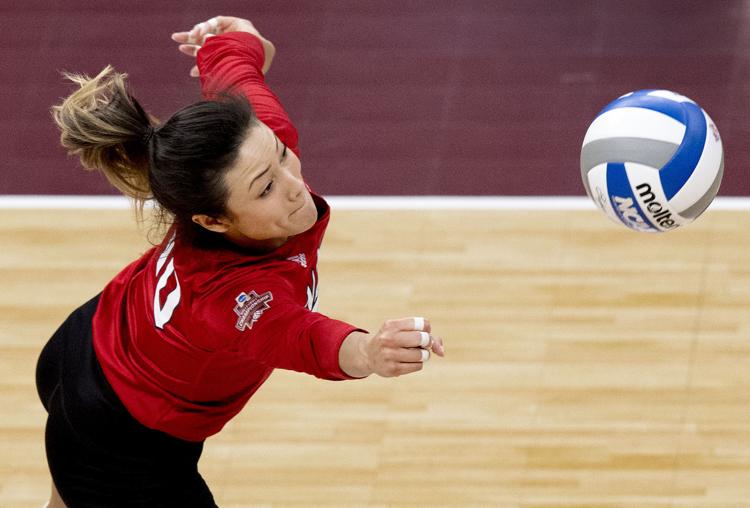 Nebraska volleyball vs. Illinois, 12.13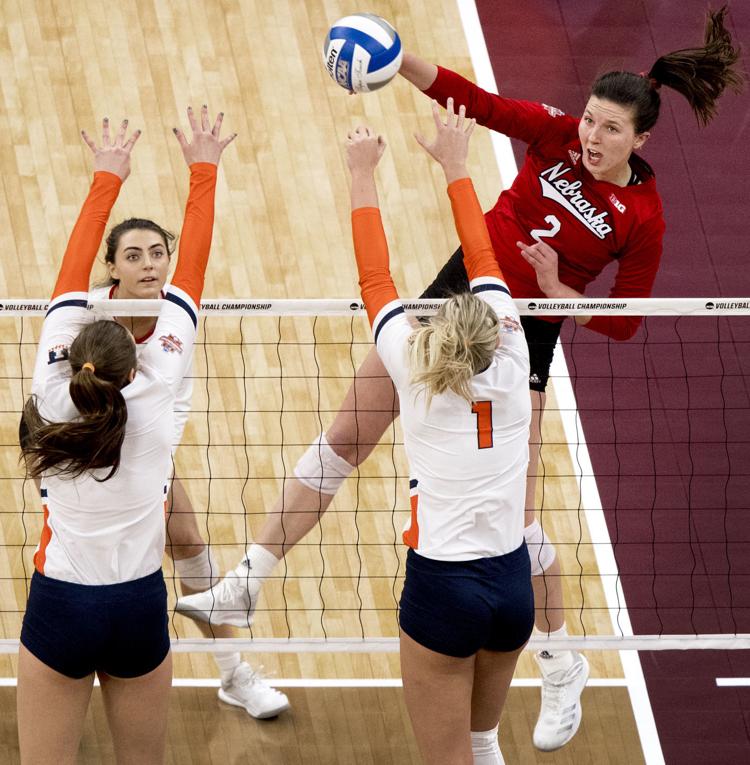 Nebraska volleyball vs. Illinois, 12.13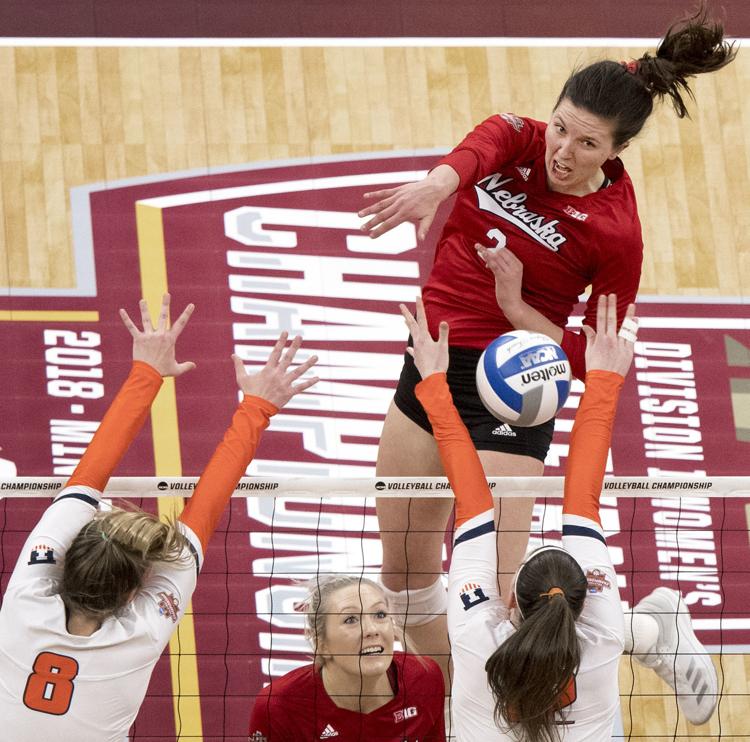 Nebraska volleyball vs. Illinois, 12.13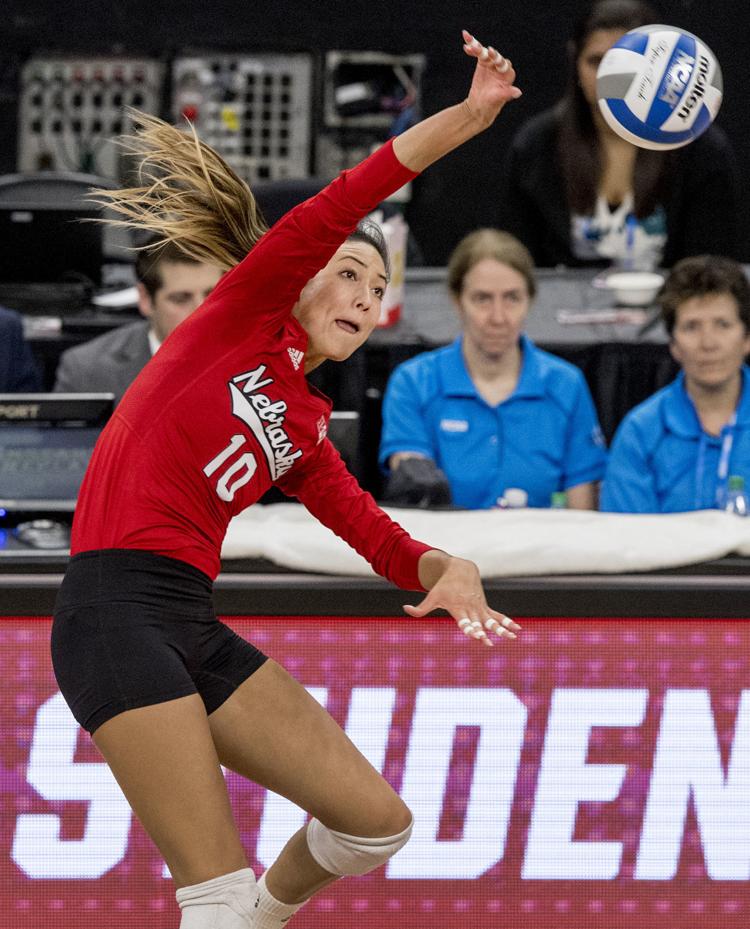 Nebraska volleyball vs. Illinois, 12.13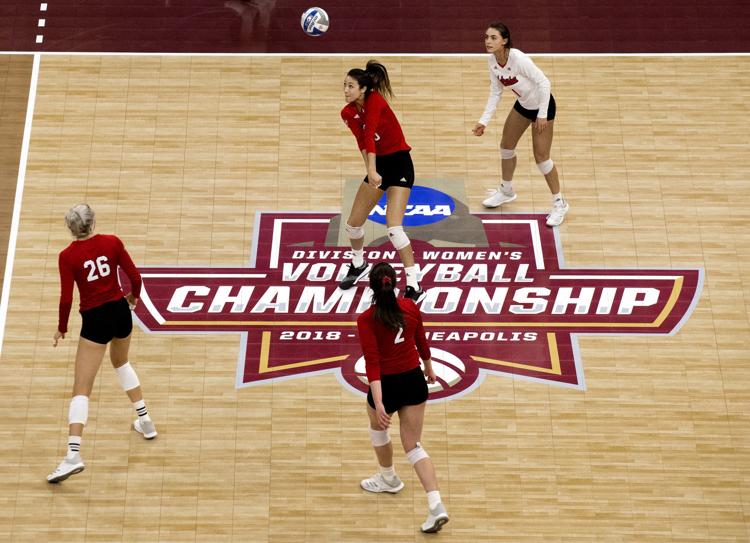 Nebraska volleyball vs. Illinois, 12.13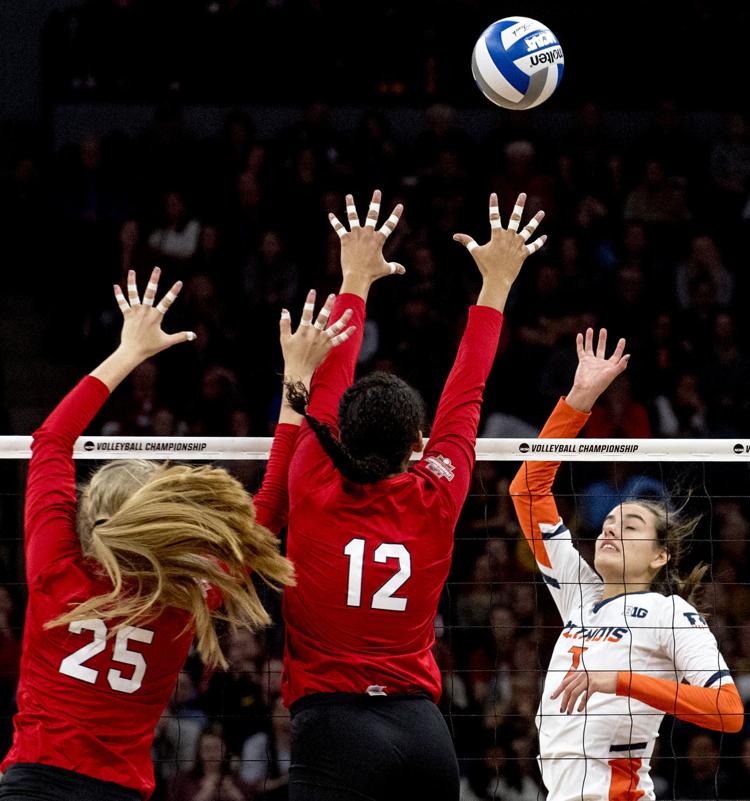 Nebraska volleyball vs. Illinois, 12.13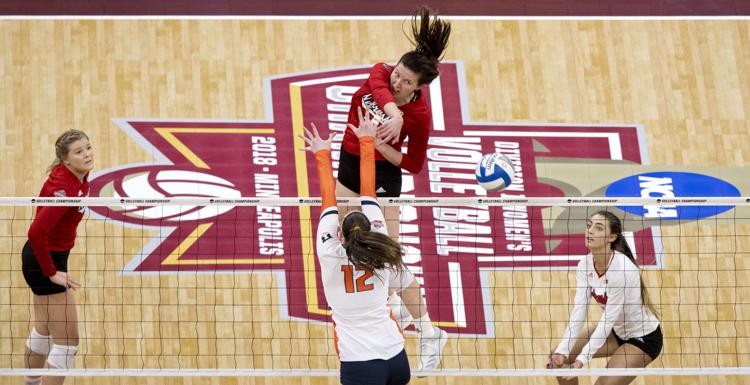 Nebraska volleyball vs. Illinois, 12.13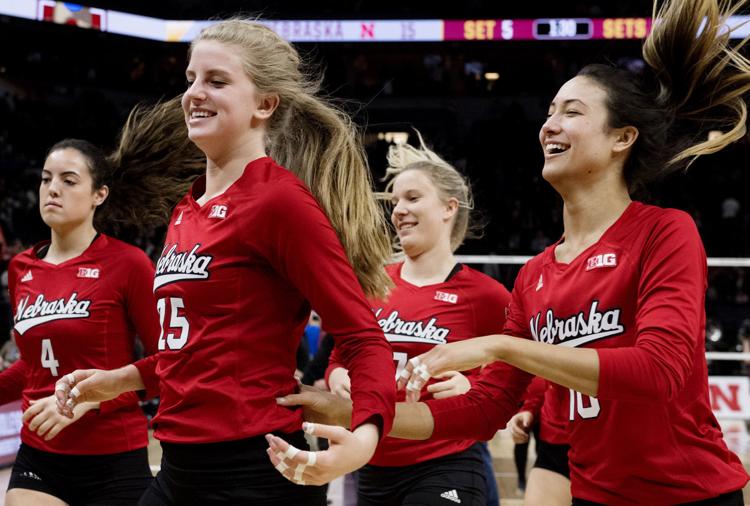 Nebraska volleyball vs. Illinois, 12.13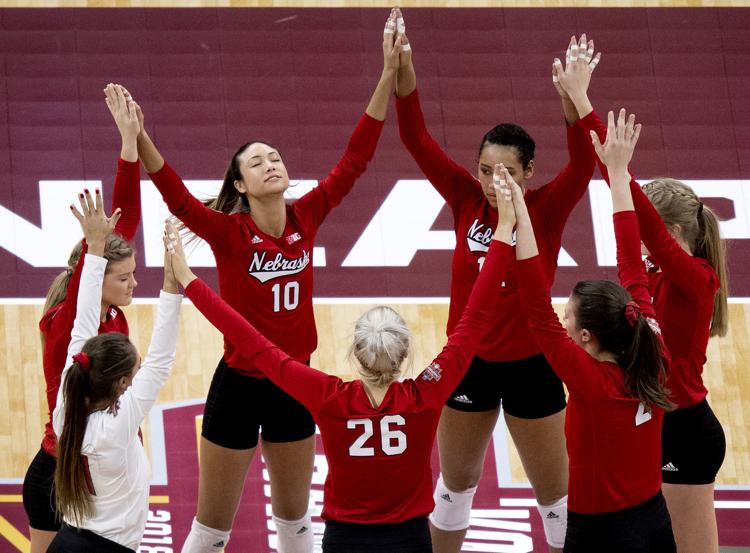 Nebraska volleyball vs. Illinois, 12.13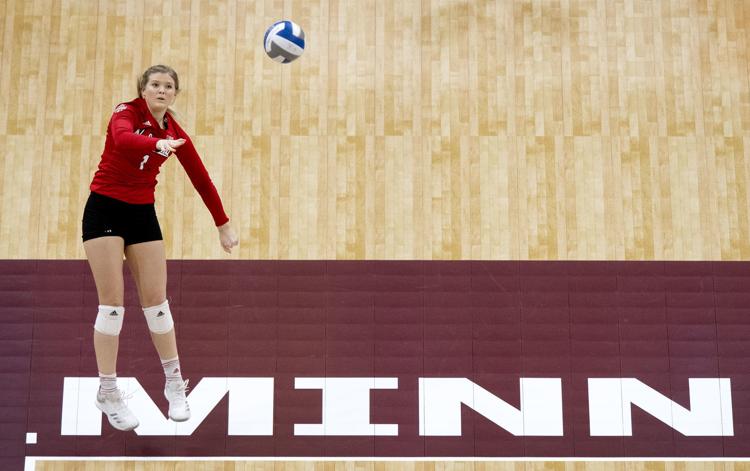 Nebraska volleyball vs. Illinois, 12.13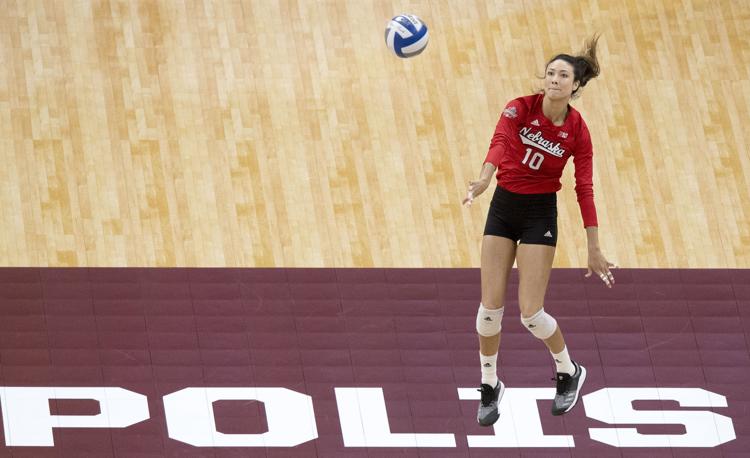 Nebraska volleyball vs. Illinois, 12.13