I don't mind admitting it: I'll miss watching "the Stanley stiff-arm."
That's my nickname for what former Nebraska receiver Stanley Morgan often did to defenders after he caught a pass. He was excellent when running with the ball after a catch, in part because he fought off would-be tacklers so effectively. His stiff arm will come in handy in the NFL. Yes, Morgan will play in the NFL.
There's a symbolic element to that stiff-arm move in that Morgan stiff-armed the sort of trouble a young man can easily find in New Orleans, his hometown.
In an interview last week, Morgan recalled a locker-room scene in mid-November of 2017 in State College, Pennsylvania. Nebraska, 4-6 at the time, trailed Penn State 42-10 at halftime. Yeah, a gloomy night for the visiting team. Cold, rainy and miserable. But then-Husker receivers coach Keith Williams had an uplifting message for Morgan that touched on the receiver's upbringing in the Big Easy. The message sticks with Morgan to this day.
"He looked at me and said, 'This situation right here is better than what you come from,'" Morgan said. "He said, 'You've got to put it all out on the table.' That stuck with me that day. It will stick with me for the rest of my life. I mean, every time I touch that field it's balls to the wall. I give it my all every time I touch that field because you never know, there may come a time when you never touch it again." 
The 6-foot-1, 205-pound Morgan has been training in Thousand Oaks, California, in advance of the NFL Scouting Combine. Yes, he's received an all-important combine invite. Wide receivers will go through drills March 2. There will be pressure. After all, we're talking about young men trying to establish lucrative livelihoods. Morgan likely will stiff-arm that sort of pressure because that's not what fuels him.
"I just love the grind," he said. "I really love the process of getting coached-up and improving. I really enjoy the process of learning things about the game and learning ways to break barriers. That's the stuff I love about football. I don't do it for anything else. It's not about the glory and touchdowns. That all comes with it if you work hard. But I love the tough practices and tough workouts when you feel like you're not going to get through it, and then you get through it. That's an amazing feeling.
"I've always been that way," he added. "I've always felt if you have that savage mentality all the time, you can't overlook me."
That's the way it's been since his days at St. Augustine High School in New Orleans. You couldn't overlook him then. You can't overlook him now. He keeps coming, regardless of circumstance. That's what he did during that cold night in State College, where he had two catches for 30 yards at halftime, then five for 155 and a touchdown in the second half of a 56-44 loss.
He just kept throwing out that stiff-arm, just as he stiff-armed the rough and seedy elements of New Orleans while growing up. He doesn't get into specifics. He did, however, mention how much he appreciates his mom keeping him in sports. That helped steer him from trouble, he said. His grandparents also were important in his life, he said.
"It's tough in New Orleans," Morgan said. "Sometimes you have to watch over your shoulder. It's a fun place, but it's very dangerous at the same time."
As for the genesis of his stiff-arm prowess, Morgan said, "When I was young, for some reason I always wanted to be a tight end, but I wasn't big enough. So I was always sticking my hand out there. I'm a strong guy. I might be slim, but I'm very strong. I have strong hands so I figured I'd put them to work.
"I just play with a savage mentality."
He put his hands to work in a big way at Nebraska, using them to become the school's all-time leader in receptions (189) and receiving yards (2,747). In 2018, he became the first 1,000-yard receiver in program history. He was one of only 28 FBS players -- and just three in the Big Ten -- to have 1,000 receiving yards during the regular season.
He stiff-armed the negativity that goes with playing for three Husker teams (in four years) that ended up with losing records.
He stiff-armed the drawbacks of playing in two different offenses for two different coaching staffs while catching passes from several quarterbacks.
In the midst of all that inconsistency in his football life, he kept producing at a high level. He grew as a man at Nebraska, becoming a team captain in 2018. Every day this past season, he said, he woke up "knowing I had guys looking up to me even when times were tough. 
"It made me get out of my comfort zone because I'm more of a just-do-it type -- not talking, just playing. But I had to speak up and coach young guys. I enjoyed it. That was the best feeling ever, to help lead my team. I'll take that with me for the rest of my life."
Morgan played in a lot of games at Nebraska that meant little in the grand scheme of college football. But he played every game as though it meant everything because to him it did mean everything. You saw it in his fierce competitiveness. You saw it in that terrific stiff-arm.
Yes, sir, someday soon there will be an NFL fan base that loves "the Stanley stiff-arm."
Rex Burkhead, 2017 and 2018
Ndamukong Suh, 2018
Nate Gerry, 2017
Vincent Valentine, 2016 and 2017
Zaire Anderson, 2015
Eric Martin, 2014
Alfonzo Dennard, 2014
Stewart Bradley, 2013
Sam Koch, 2012
Prince Amukamara, 2011
Brandon Jackson, 2010
Scott Shanle, 2009
Cody Glenn, 2009
Carl Nicks, 2009
Ralph Brown, 2008
Le Kevin Smith, 2007
Russ Hochstein, 2007, 2004 and 2003
Mike Brown, 2006
Josh Brown, 2005
Mike Rucker, 2003
Mike Minter, 2003
Eric Johnson, 2002
Adam Treu, 2002
Grant Wistrom, 2005, 2001 and 1999
Christian Peter, 2000
Doug Coleman, 1999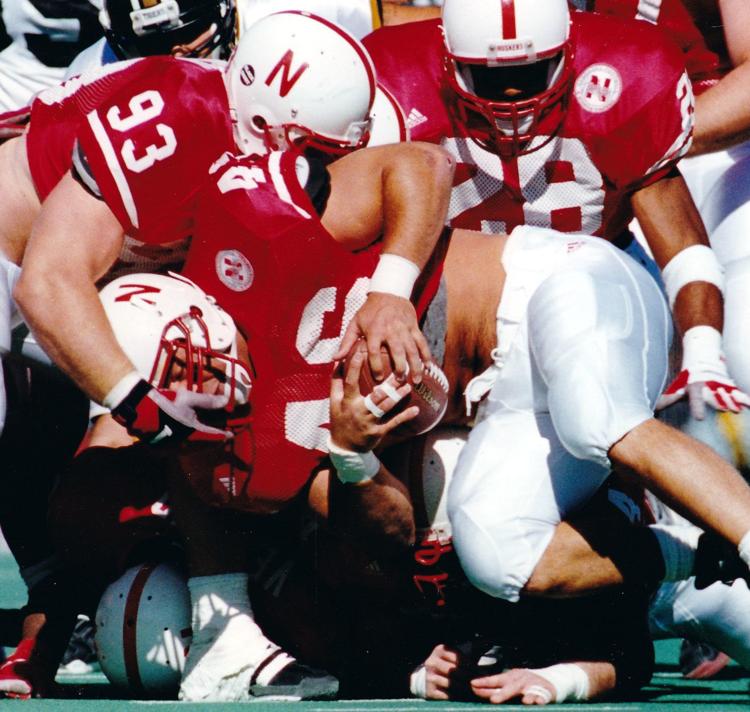 Michael Booker, 1998
Neil Smith, 1997 and 1998
Tony Veland, 1997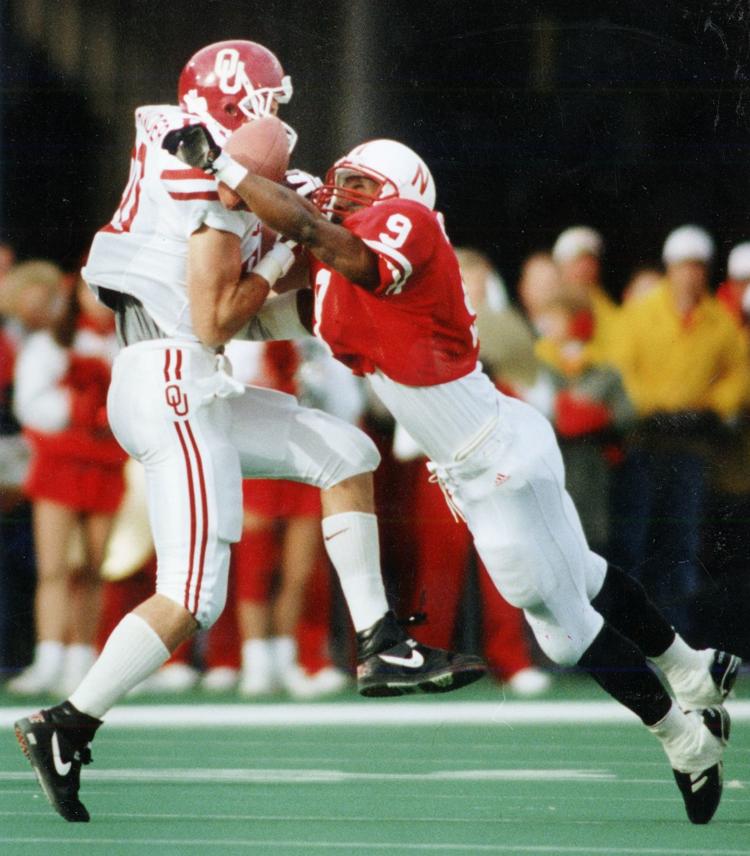 Tyrone Williams, 1996 and 1997
Calvin Jones, 1996
Donta Jones, 1995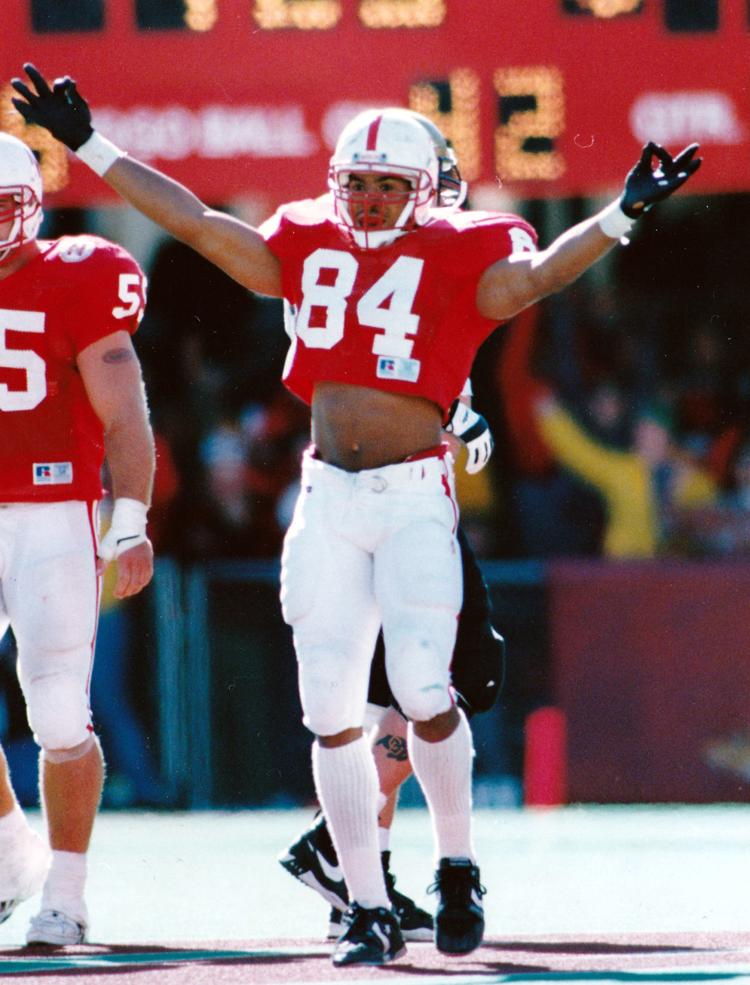 Brendan Stai, 1995
John Parrella, 1993, 1994 and 2001
Nate Turner, 1993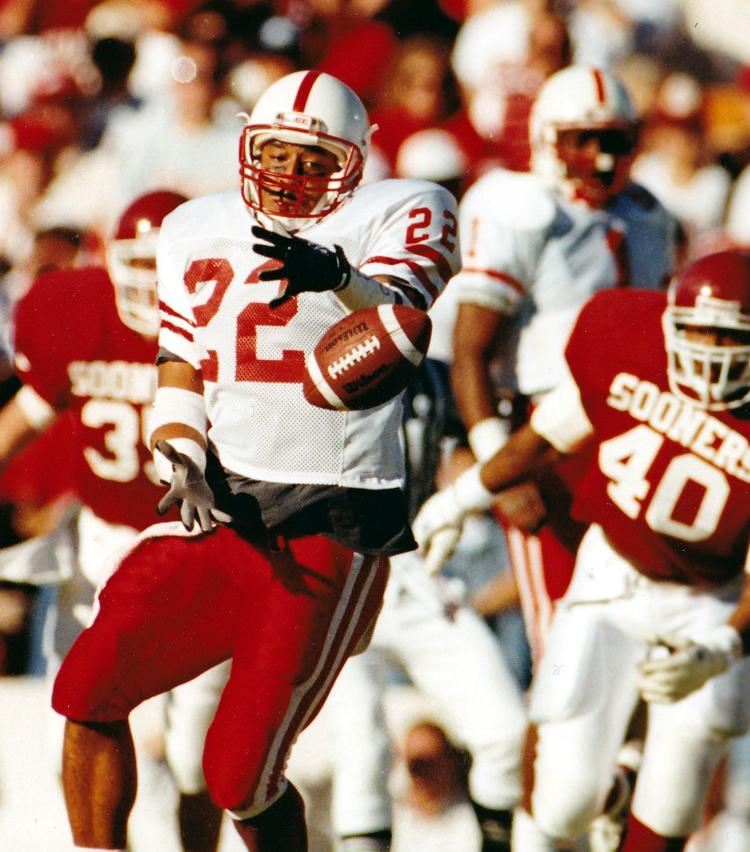 Marc Munford, 1989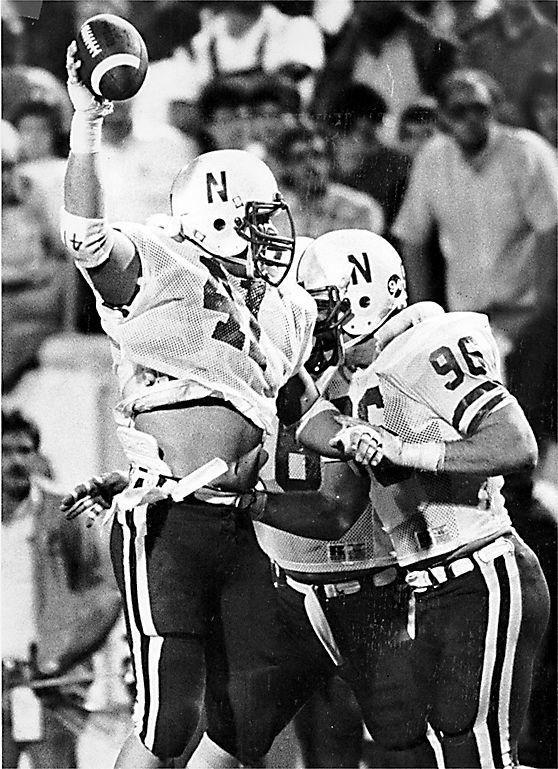 Jamie Williams, 1989
Tom Rathman, 1989 and 1988
Roger Craig, 1989, 1988 and 1984
Jim Skow, 1988
Brian Davis, 1987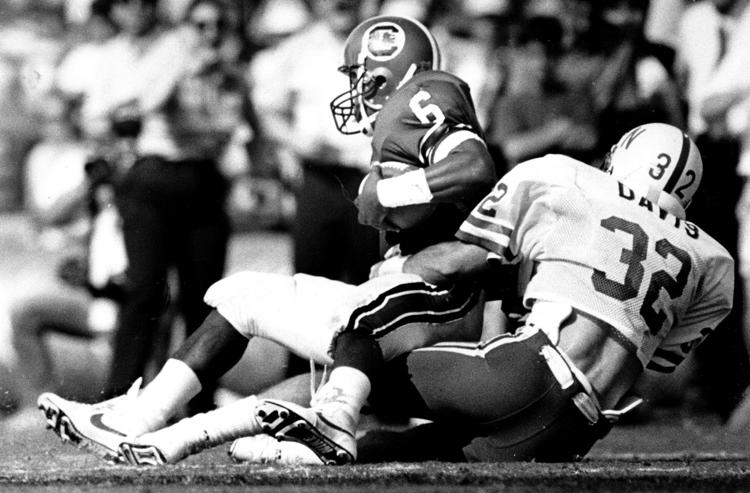 Irving Fryar, 1985
Henry Waechter, 1985
Bill Barnett, 1984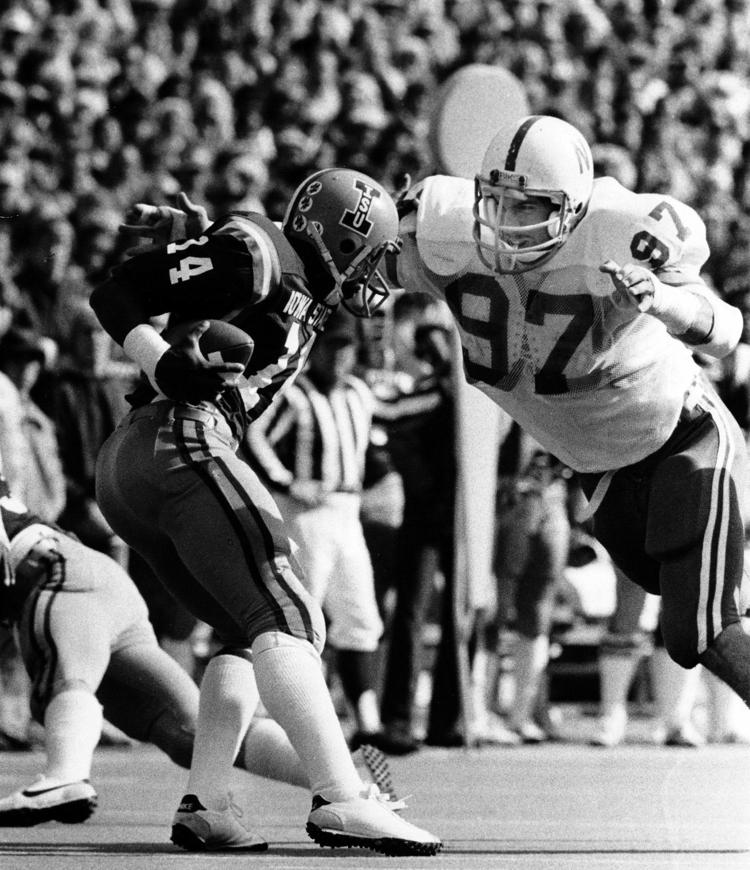 Andra Franklin, 1982
Willie Harper, 1981
Ron Horn, 1981
Bob Nelson, 1983 and 1980
David Humm, 1983 and 1976
Ray Phillips, 1980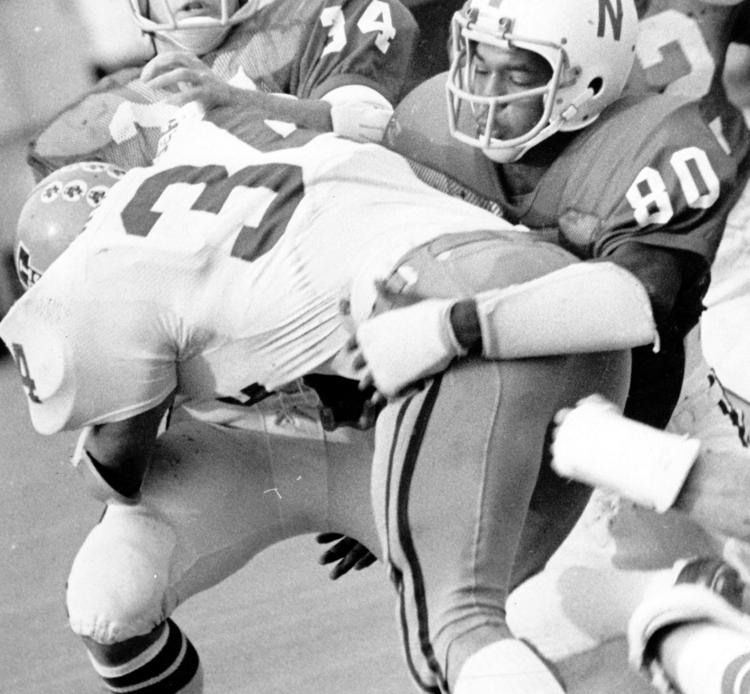 Vince Ferragamo, 1979
George Andrews, 1979
Rik Bonness, 1976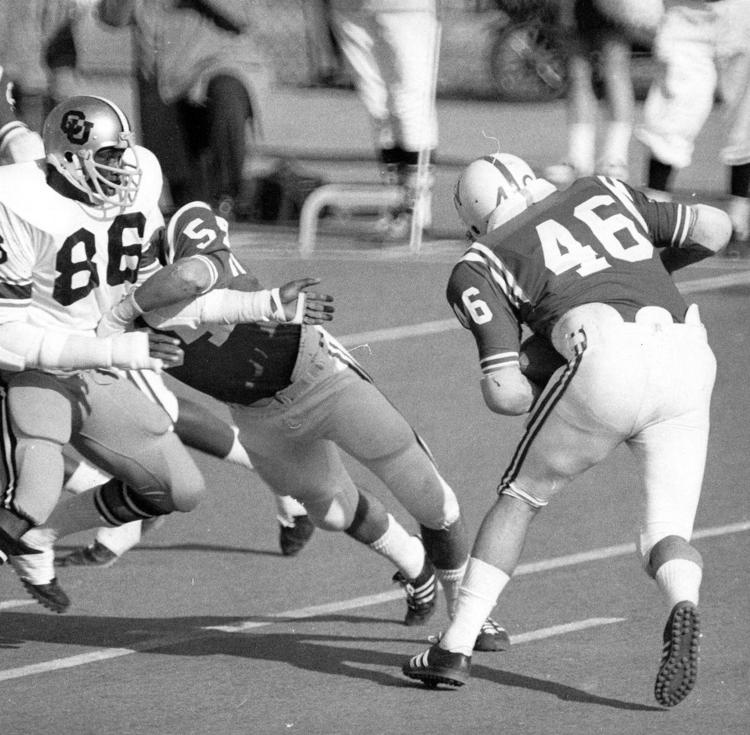 Monte Johnson, 1976
Doug Dumler, 1976
Mick Tingelhoff, 1976, 1974, 1973 and 1969
Joe Blahak, 1974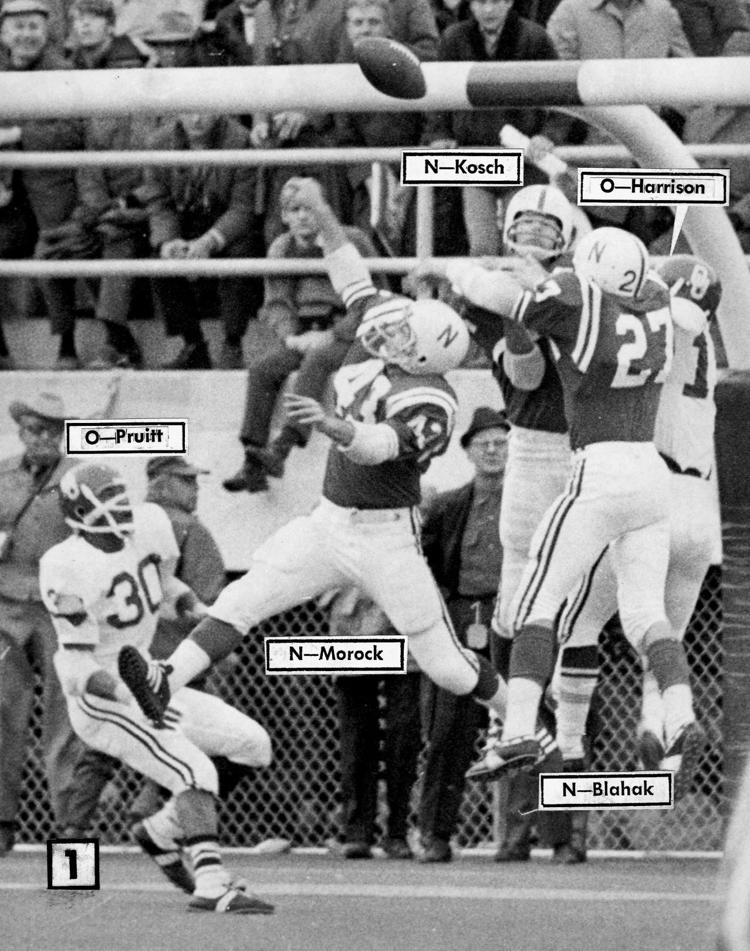 Ted Vactor, 1972
Ron McDole, 1972
Pat Fischer, 1972
Warren Powers, 1967
Kent McCloughan, 1967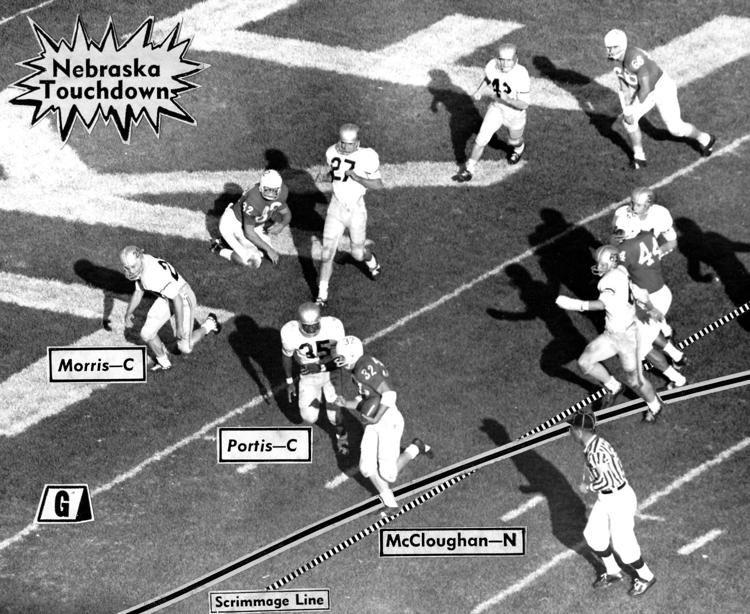 Rick Berns, 1983