Nebraska athletic director Bill Moos has a vision for the mega-football facility that will be a jewel of the downtown campus.
He has a lot of visions for the project, actually.
Sizable visions — literally.
In considering various aspects, Moos emphasizes the size of players nowadays — for instance, 6-foot-7, 320-pound offensive tackles routinely found on college football rosters. Players are only going to get bigger in years to come, Moos told the Journal Star on Wednesday during a wide-ranging interview in his North Stadium office.
"I'll tell the designers, 'Everything you make, make it bigger,'" he said. "I'm talking about doorways, hallways, the seats in the team meeting room. I want the front two rows half-again as big as normal for that 340-pound guy's backside to fit in there.
"The new position meeting rooms have to be bigger. These guys are big. The chairs need to be bigger. Everything needs to be bigger."
Moos said a design team hasn't been officially determined for the project that was formally announced Sept. 27 and is scheduled to be completed in 2022. However, he noted John Johnson, his senior deputy athletic director, has ample experience in the details — no matter how small — that are integral to such a facility, having spent untold hours on a similar project during their years together at Washington State.
Johnson, hired by Moos in mid-July, will be heavily involved in this one, too, working alongside John Ingram, a longtime NU associate AD, in charge of capital planning and construction.
Donors have verbally committed $40 million in private funding, said Moos, noting that Garrett Klassy, another senior deputy AD hired in mid-July, is overseeing fundraising while working closely with former NU President Hank Bounds and others.
Bounds has strong ties to some of the richest donors.
"I would say we're getting a really, really good response for it being this early," Moos said. "The timing is right. I think the story we've presented is strong and accurate. There's a need for it. People are sniffing that we're starting to get better as a team, but there are challenges to get to where we want to be."
As for those position meeting rooms Moos mentioned, he wants to honor the Nebraska football program's past in every one of them.
"You have it branded with All-Americans on the walls," he said, his voice rising. "So the assistant coach is up there at the front of the room saying, 'Tommy, you want your name on that wall someday? Then you can't be doing that crap that you did in practice today. And believe me, son, you have everything those All-Americans have in terms of talent. And how do I know that? Because I coached three of them.'"
Moos wants to showcase the program's history to not only the student-athletes, but to visitors who enter the new building with front doors that open to the East Stadium Plaza.
You have free articles remaining.
"It's got to have history," he said. "It's the Smithsonian Institution of Husker football. 'Oh, man, look at that!' But for the players, when they're in their position's meeting rooms, they can focus on the great players who played that position."
It's important to Moos that the new facility's training table (cafeteria) and academic center will be available to all Nebraska student-athletes. Husker football coach Scott Frost wanted it to be that way, but Moos makes clear that he emphasizes it, too.
"That way, the rest of the sports don't feel like second-class citizens," he said. "I'm mean, if I'm a soccer player, I'm saying, 'This thing is $155 million and 350,000 square feet, and it's mine, too!'
"It helps the unity of the whole family," Moos added.
It's also important that the building's rooms flow properly, he said. After all, he regards the facility as a home of sorts for student-athletes with all their needs, including meals, academic support, strength and conditioning, training rooms, the gamut.
He wants a big and open football locker room capable of holding 160 players. He stresses the importance of having a players' lounge nearby. If it's not nearby, players won't use it, he said. He's witnessed that problem at other schools.
"In our facility at Washington State, the players' lounge is in the locker room," he said. "We're talking overstuffed, nice couches, flat-screen TVs, pool tables, video games. The barbershop's right there. It's all in their sanctuary."
He oversaw a project at Washington State that included a second-floor weight room and a lot of natural light. Moos loves natural light. He also emphasizes that the coaches' locker-room area should be near their offices and away from the players' locker room.
In talking to Moos, you hear idea after idea after idea.
He thinks big. You have to think big, he says.
He's pretty convincing in relating to you what's important and what's not.
"There are facilities that may have the Italian leather and marble floors and crystal chandeliers. But, really, that four-star linebacker from Fort Worth doesn't care about all that."
Rest assured, whatever goes into this project, Moos will have thought about it at great length.
Photos: Planned football facility
Watch: Flyover of the planned new football training facility
New football complex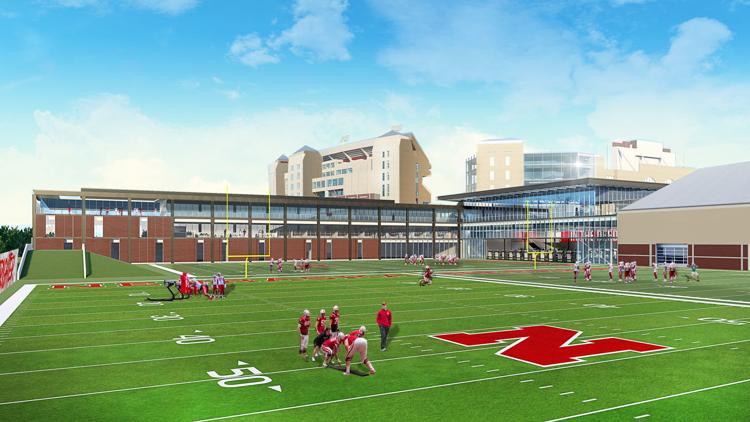 New football complex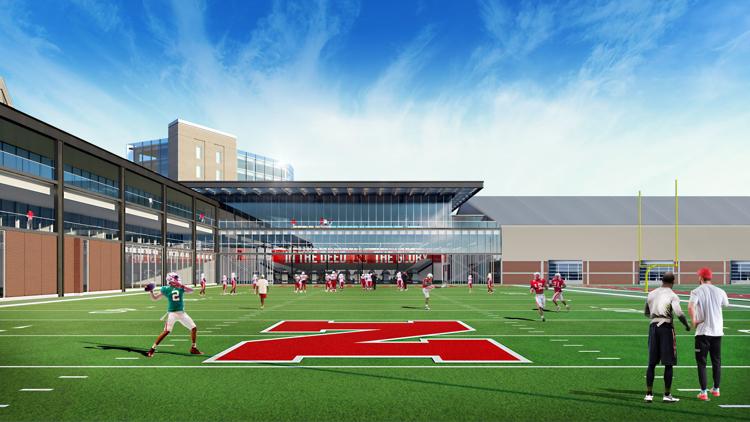 New football complex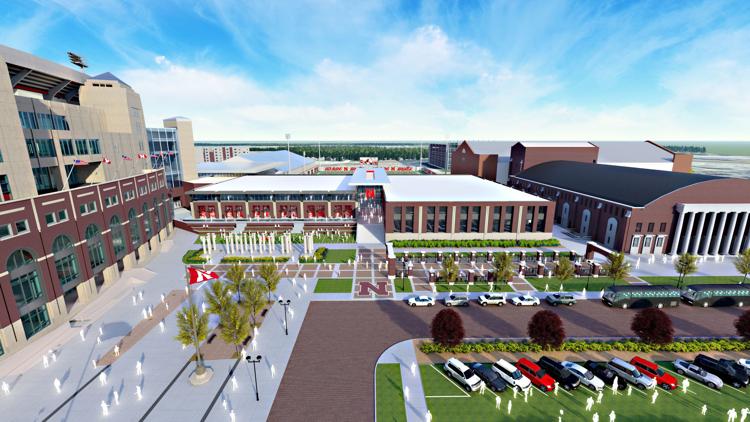 New football complex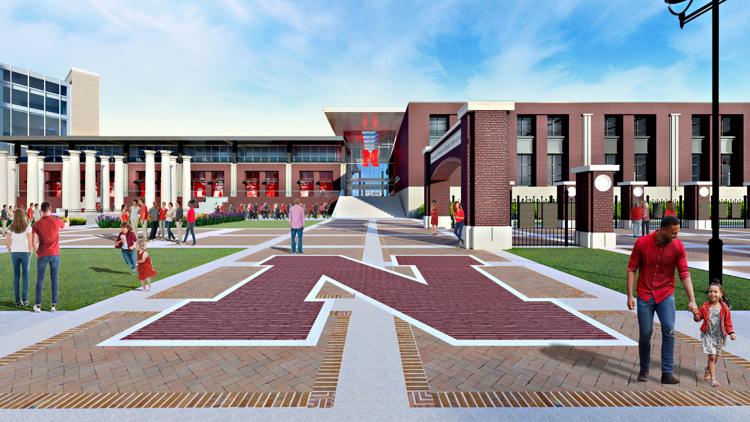 Football Facility, 9.27
Football Facility, 9.27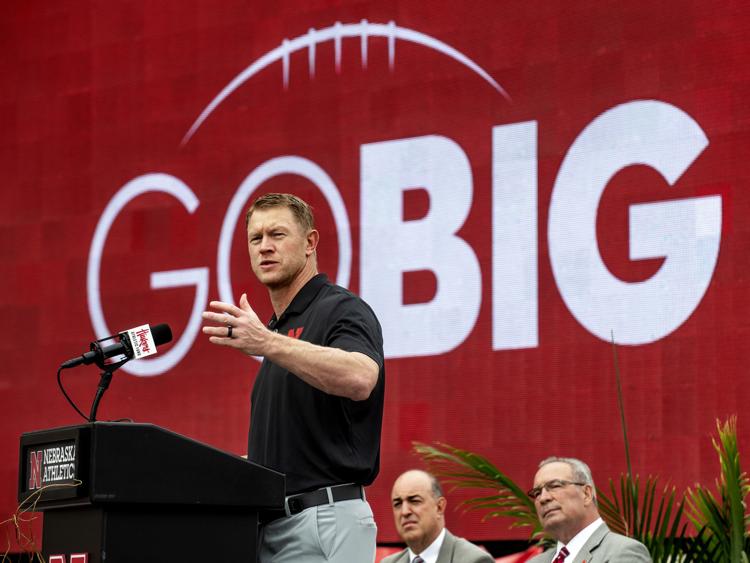 Football Facility, 9.27
Football Facility, 9.27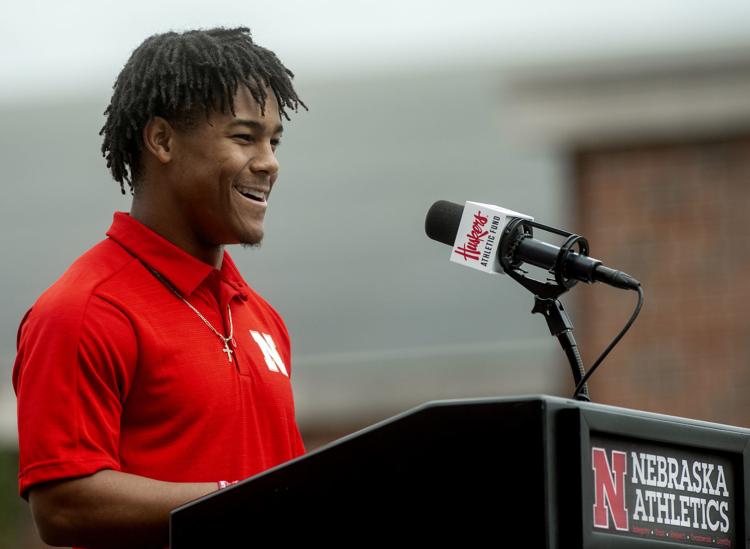 Football Facility, 9.27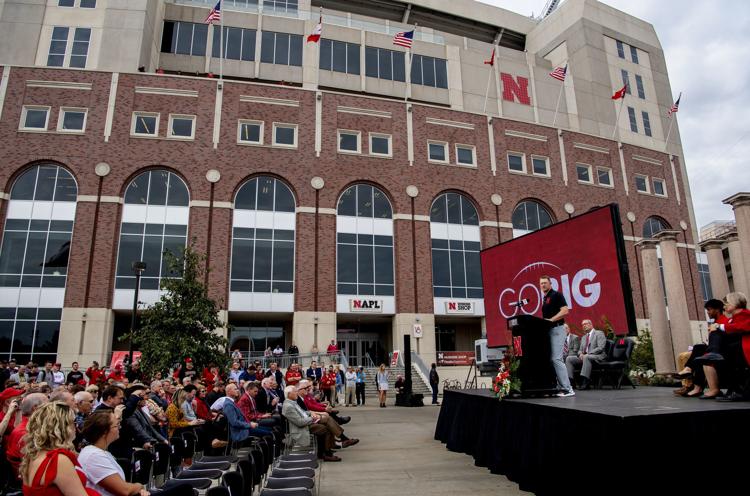 Football Facility, 9.27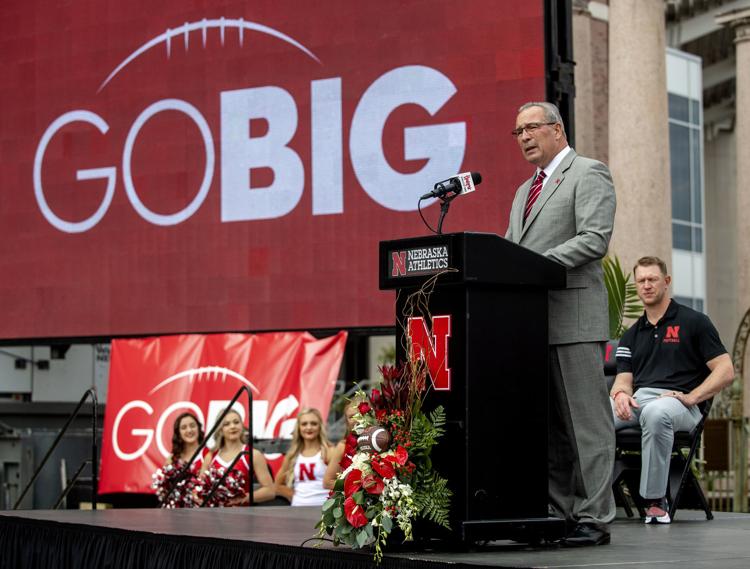 Football Facility, 9.27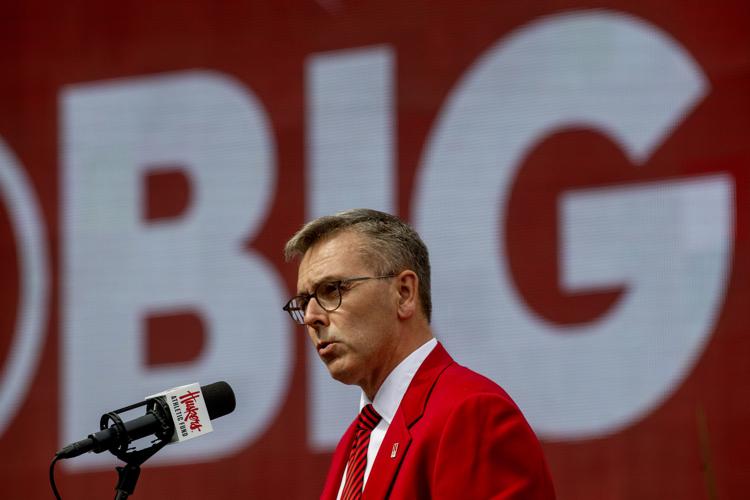 Football Facility, 9.27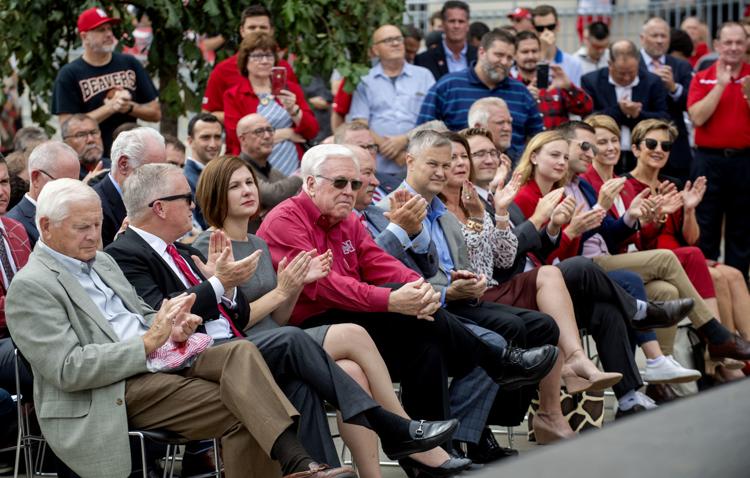 Football Facility, 9.27