Things I know, and things I think I know: 
Many Nebraska football fans feel skittish about the 2021 season opener, Aug. 28 at Illinois. It feels like a critical game for Scott Frost's program, which we all can agree could use a jolt of energy and confidence.
As for game two on the Husker schedule, Fordham is Fordham. 
But what about Buffalo, Nebraska's opponent on Sept. 11 in Lincoln?  
Well, what about Buffalo, Lance Leipold? 
"They have a chance to be a good team," said the typically-understated Leipold, who a month ago left his job as Buffalo's head coach to take the same position at Kansas. 
He points to 6-foot, 205-pound junior Kevin Marks at running back and a talented group of linebackers as keys for the Bulls, who finished 6-1 last season, the only loss coming to Ball State in the Mid-American Conference championship game. 
Buffalo defeated Marshall 17-10 in the Camellia Bowl, a game I watched from start to finish. The Bulls are a tough bunch, pretty disciplined, but not overly talented. Marks rushed 112 times for 741 yards (6.6 per carry) and seven touchdowns last season. He's a hard-nosed, slashing-type runner but not nearly as explosive as Jaret Patterson, the school's second all-time leading rusher, who signed as a free agent with the Washington Football Team.  
"Marks was splitting the running back duties, he was the backup, and he's only 1,400 yards from being the school's leading rusher," Leipold said. 
Three other players from Buffalo's 2020 team are now in the NFL: defensive end Malcolm Koonce (drafted 79th overall by the Las Vegas Raiders), No. 1 wide receiver Antonio Nunn (signed by the Atlanta Falcons as a free agent), and left tackle Kayode Awosika (Philadelphia Eagles free agent). 
Buffalo's new head coach, Maurice Linguist, faces what appears to be an uphill battle, as no fewer than 13 players — including the No. 2 quarterback, two top offensive linemen, and a starting safety — entered the NCAA transfer portal after Leipold left for Lawrence. Six of those entered the portal after Linguist was hired. 
The Bulls do return starting quarterback Kyle Vantrease as well as standout defensive end Taylor Riggins. 
Had he not taken the gig at Kansas, Leipold would've returned Sept. 11 to a campus where he once worked as Nebraska's on-campus recruiting coordinator under then-head coach Frank Solich.
"When the game was scheduled, part of it was because Nebraska's athletic director at the time, Shawn Eichorst, was a college teammate of mine at Wisconsin-Whitewater," Leipold said.
There's another important element in the discussion. This coming season would have been Leipold's seventh at Buffalo. He felt the program was ready for such a challenge. But with Leipold out of the picture, and several key players in the portal, the Bulls may not be as dangerous as they could have been.
Buffalo, by the way, will play at Wisconsin in 2023.
"Those are two great college environments," Leipold said of Lincoln and Madison, Wisconsin. "I thought it would be exciting for the players. I know Coach Frost's team is improving on a steady basis and is ready to put a lot of things together. We knew it was going to be a huge, challenging game." 
* Former Nebraska pitching coach Rob Childress (1998-2005) is turning up in reports as a possible candidate for the Rice head coach opening. The longtime Texas A&M head coach was not offered a new contract following this season, which saw the Aggies miss the NCAA Tournament for the first time since 2006. 
Current Nebraska coach Will Bolt regards the 52-year-old Childress as one of his "greatest mentors." 
"I would not be here, literally not be in this position, without Rob Childress," said Bolt, who was recruited to Nebraska in 1998 by Childress and former NU head coach Dave Van Horn. "Rob was kind of the initial one who recruited me to Northwestern State when they were there. When they got the job here, they stayed with it and convinced me to come up here from Texas and play at Nebraska, and honestly encouraged me to get into coaching when I was done playing."
Bolt, 41, served as an assistant coach from 2015 to 2019 at A&M under Childress.
"I've just really leaned on him in terms of how he approaches the game, how he approaches recruiting, the relationships he builds with his players," Bolt said. "He had an amazing 16-year run at Texas A&M." 
"He followed a legend there in Mark Johnson, and then made his own legacy," Bolt added. "Love him. Love him and everything he's about. I know he's going to land on his feet eventually." 
* Berry Tramel, longtime columnist for The Oklahoman, gives out grades to Oklahoma City Thunder players. He gives former Nebraska standout Isaiah Roby — who averaged 8.7 points and 5.6 rebounds this season while starting 34 games for a 22-50 squad — especially high grades for dependability and scoring. 
"Roby was more than just uninjured," Tramel writes. "He proved to be a solid front-court player who could be used a variety of ways. Roby played 61 games, trailing only Kenrich Williams (66) and Theo Maledon (65). Roby's 1,425 minutes played were fifth-most on the team. Hard to go from totally unproven to being someone coach Mark Daigneault could count on, but Roby did it."
As for Roby's scoring prowess, Tramel noted, "Roby was a better scorer than anyone could have imagined. In three years at Nebraska, Roby averaged 8.1 points a game. Roby needs to finish better — he made just 42.2 percent of his shots from the restricted area, 11th-best on the team — but he showed flashes of being a solid NBA offensive player." 
He's doing better than I expected. The NBA is unforgiving, but he's showing he might stick around for a while.
* Let's end it on this: The answer always seems obvious to me, but I ask the question anyway: Do athletes tend to listen more closely to coaches who played at a high level? 
"No doubt, 100%," said former Nebraska cornerback Lamar Jackson, now of the New York Jets. "You ideally want a coach who actually played your position." 
Someone like Nebraska's Travis Fisher.
"You're going to value his opinion way more than almost anybody," Jackson said. "(Fisher) played in the NFL, started in the NFL. He knows what it takes to get there, and stay there."
A look at the 2021 Nebraska football schedule
Week 0: at Illinois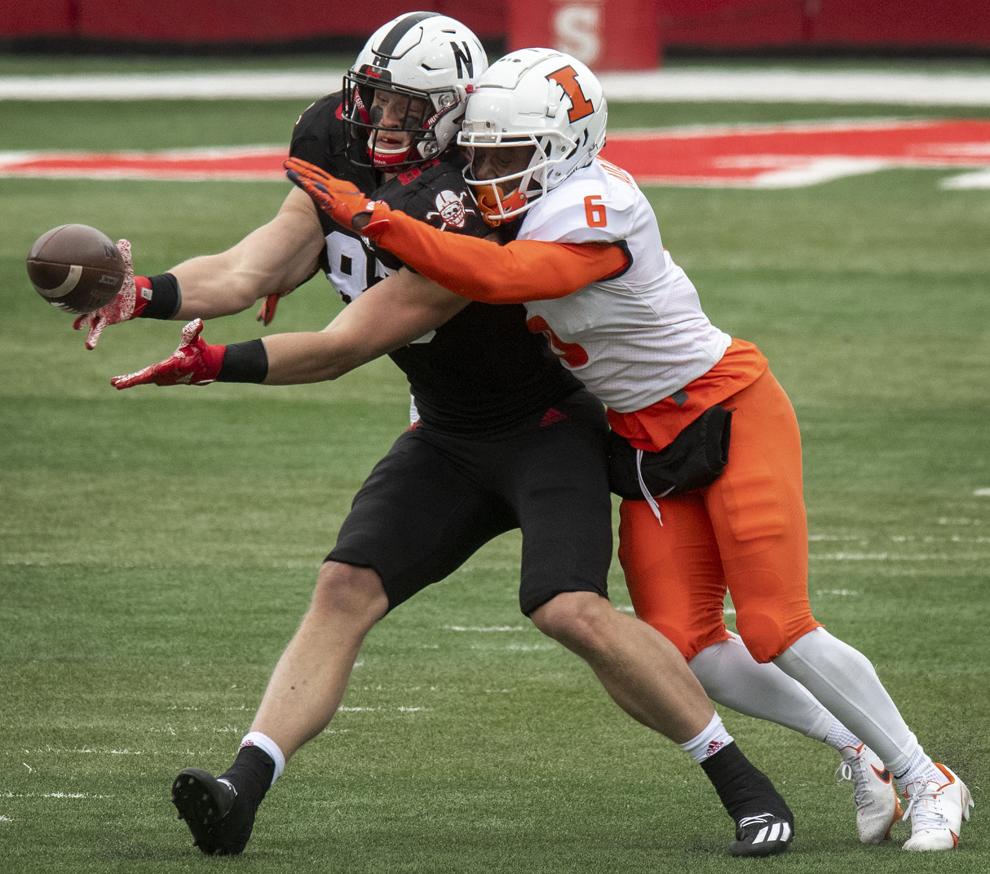 Last time the Huskers and Illini played: Illinois 41, Nebraska 23 (2020)
All-time series: Nebraska leads, 11-4
Week 1: vs. Fordham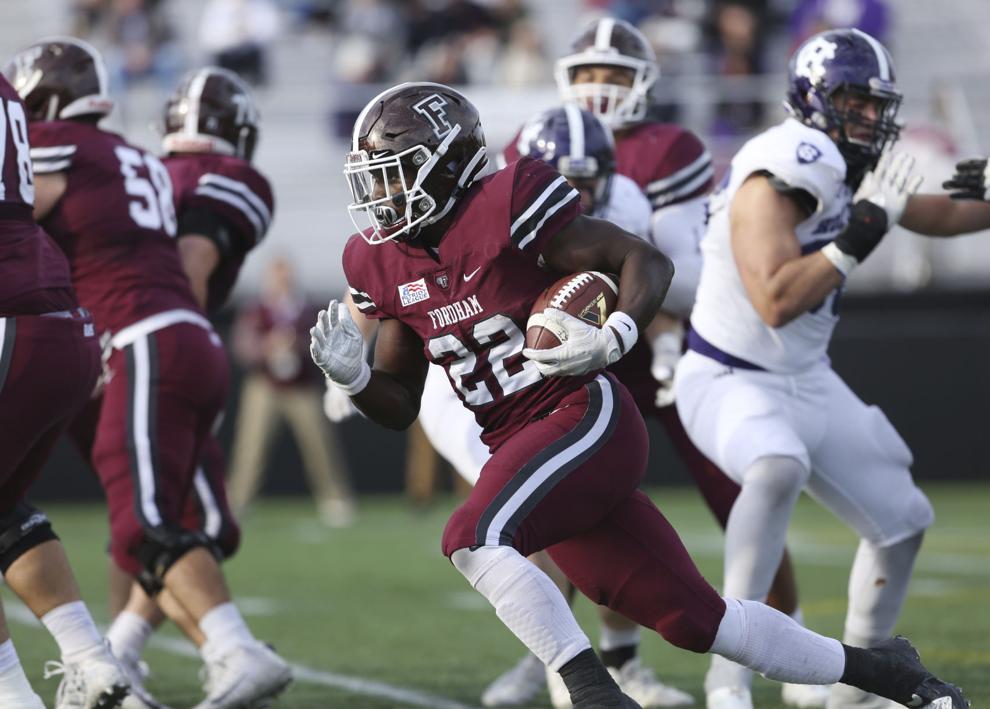 Fordham in 2020: 2-1 (shortened by COVID-19)
Last time the Huskers and Rams met: No previous matchups
Week 2: vs. Buffalo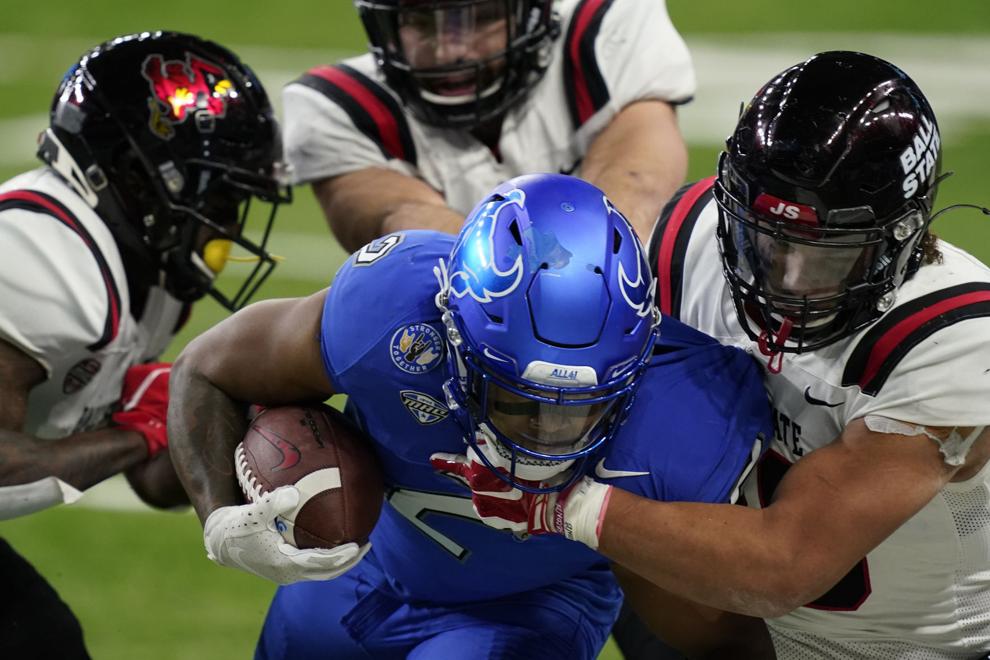 When: Sept. 11, 2:30 p.m. 
Buffalo in 2020: 6-1 (5-0 in MAC)
Last time the Huskers and Bulls met: No previous matchups
Week 3: at Oklahoma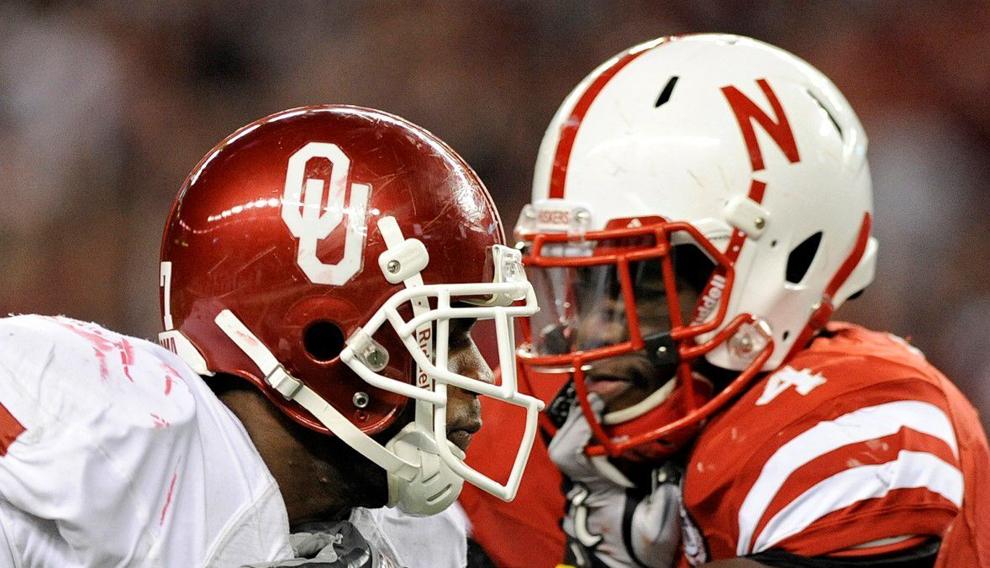 Oklahoma in 2020: 9-2 (6-2 Big 12)
Last time Huskers and Sooners played: Oklahoma 23, Nebraska 20 (Dec. 5, 2010, Big 12 Championship)
All-time series: Oklahoma, 45-38-3
Week 4: at Michigan State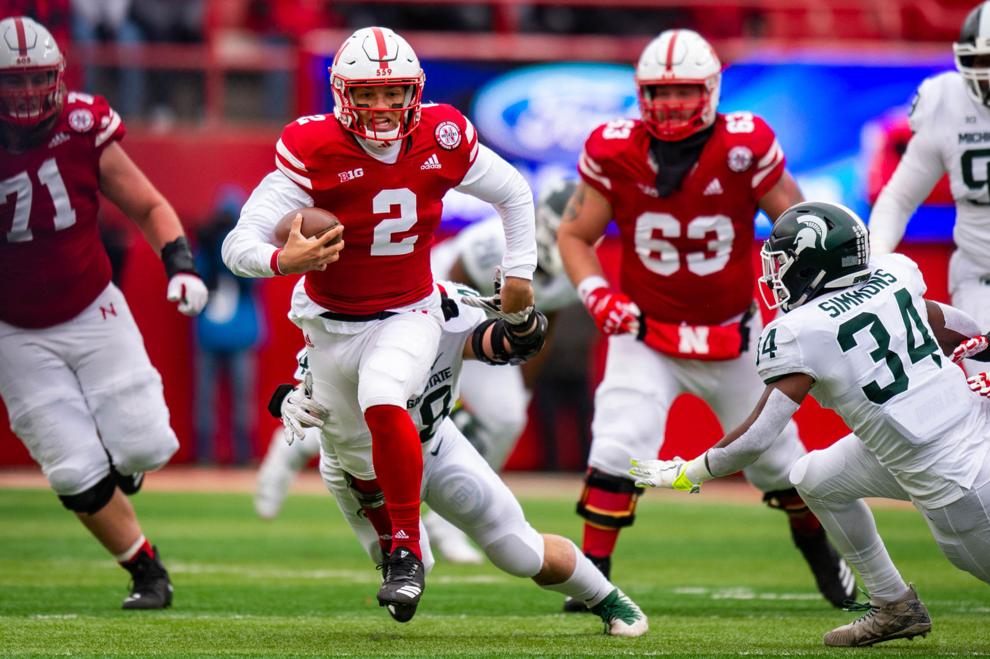 Where: East Lansing, Michigan
Michigan State in 2020: 2-5
The last time the Huskers and Spartans played: Nebraska 9, Michigan State 6 (Nov. 17, 2018)
All-time series: Nebraska leads, 9-2
Week 5: Northwestern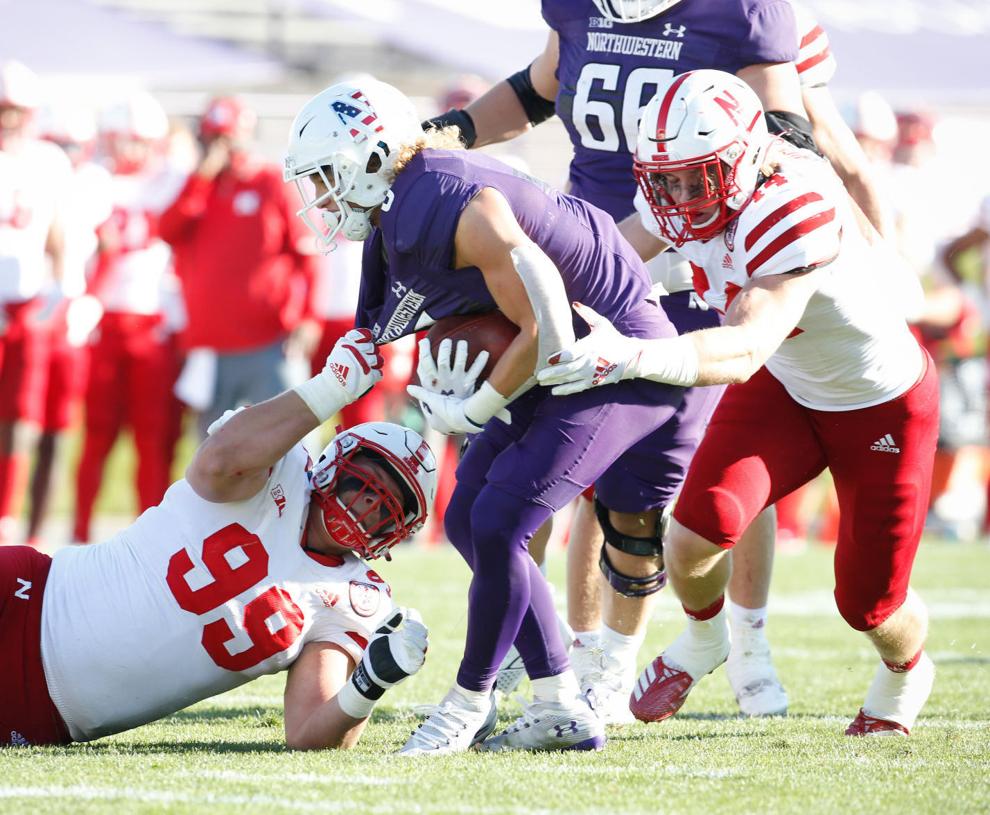 Northwestern in 2020: 7-2, Big Ten runner-up
The last time the Huskers and Wildcats met: Northwestern 21, Nebraska 13 (Nov. 7, 2020)
All-time series: Nebraska leads, 8-6
Week 6: Michigan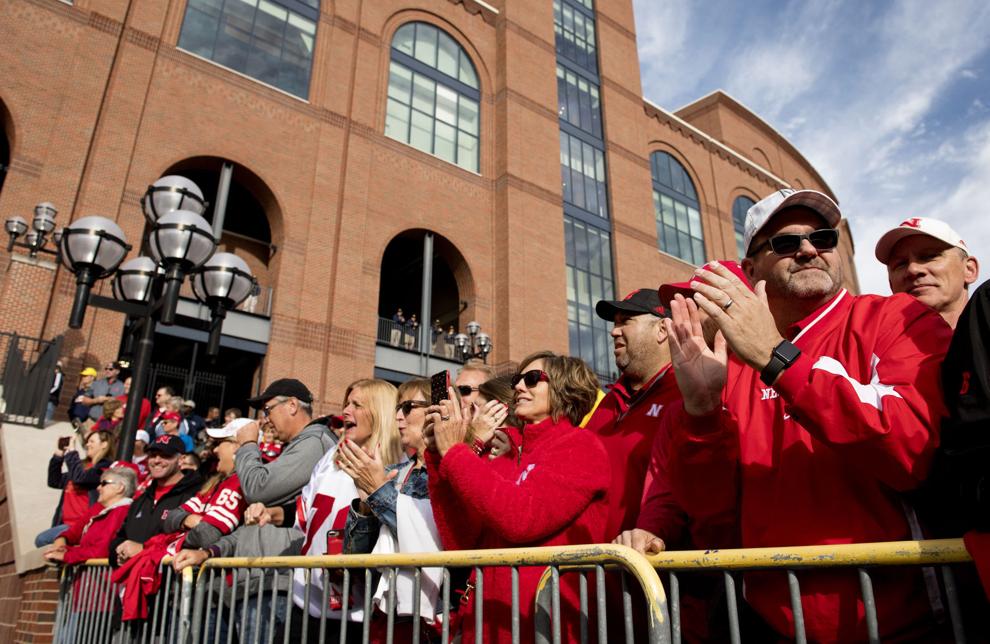 The last time the Huskers and Wolverines played: Michigan 56, Nebraska 10 (Sept. 22, 2018)
All-time series: Michigan leads, 5-4
Week 7: at Minnesota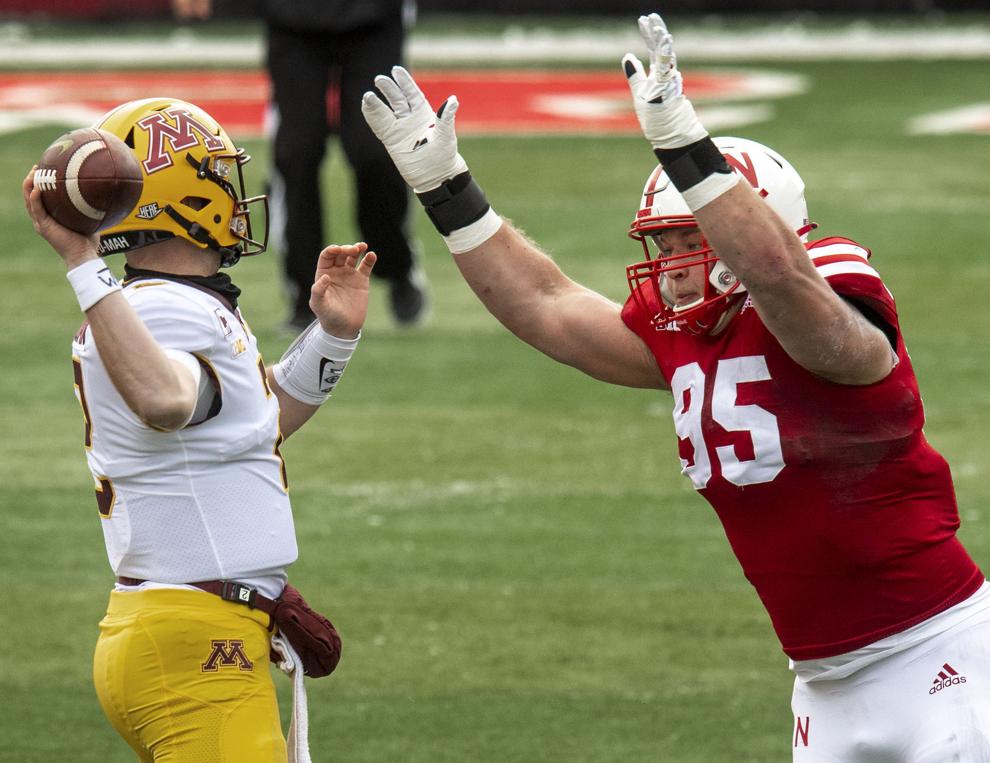 The last time the Huskers and Gophers played: Minnesota 24, Nebraska 17 (Dec. 12, 2020)
All-time series: Minnesota, 34-25-2
Week 9; Purdue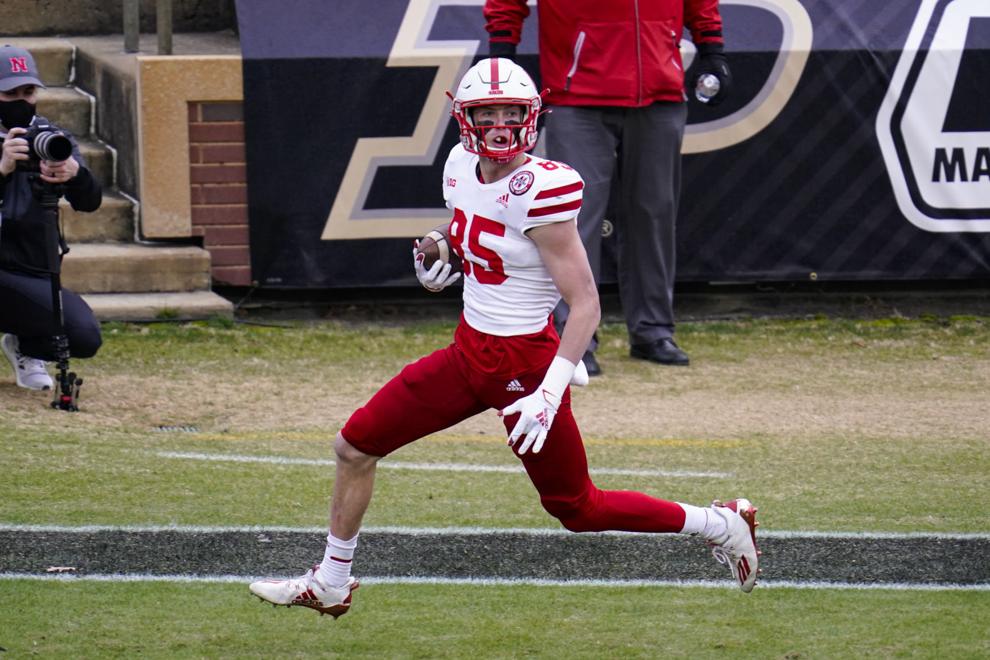 The last time the Huskers and Boilermakers met: Nebraska 37, Purdue 27 (Dec. 5, 2020)
All-time series: Nebraska leads, 5-4
Week 10: Ohio State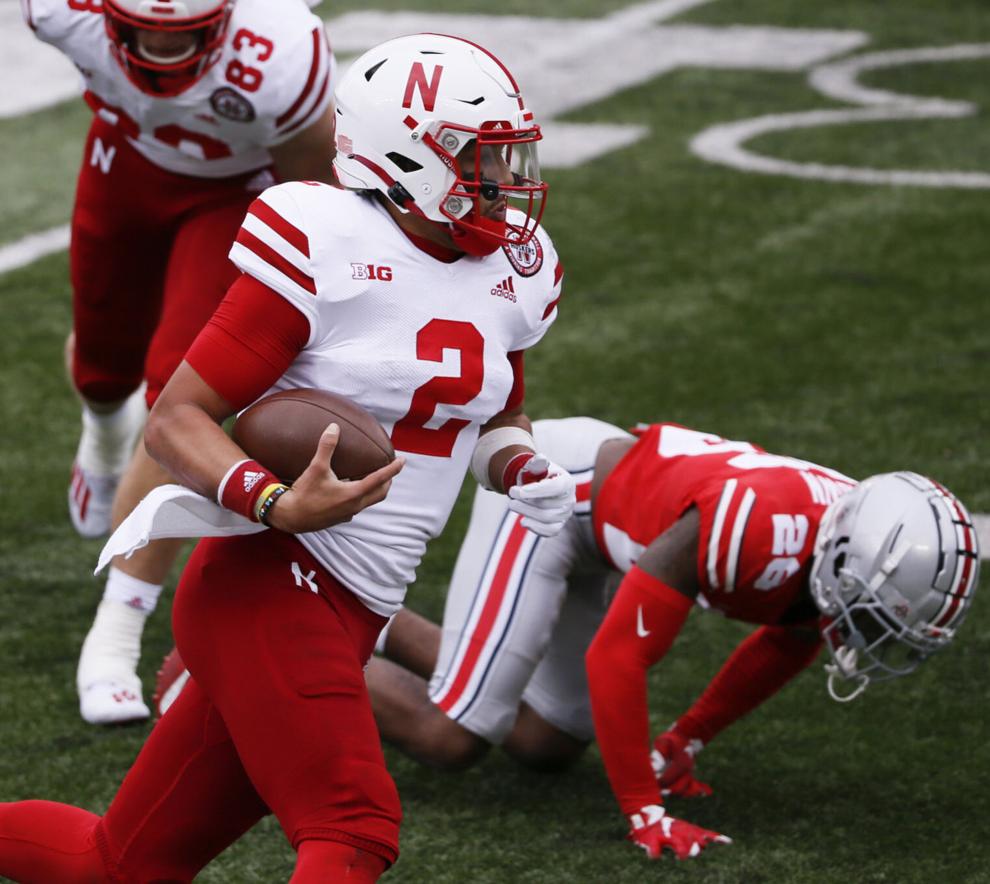 Ohio State in 2020: 7-1 (national runner-up)
The last time the Huskers and Buckeyes met: Ohio State 52, Nebraska 17 (Oct. 24, 2020)
All-time series: Ohio State leads, 8-1
Week 12: at Wisconsin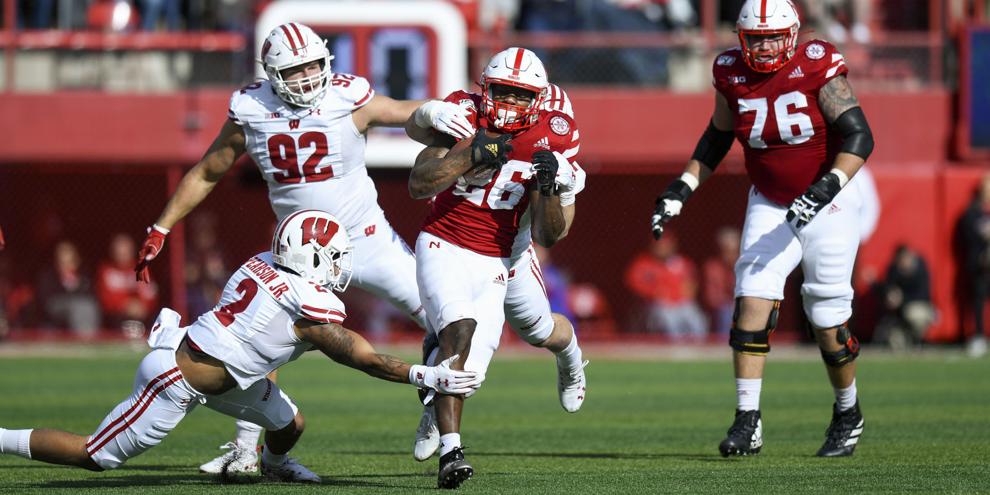 Where: Madison, Wisconsin 
The last time the Huskers and Badgers met: Wisconsin 37, Nebraska 21 (Nov. 16, 2019)
All-time series: Wisconsin leads, 10-4
Week 13: Iowa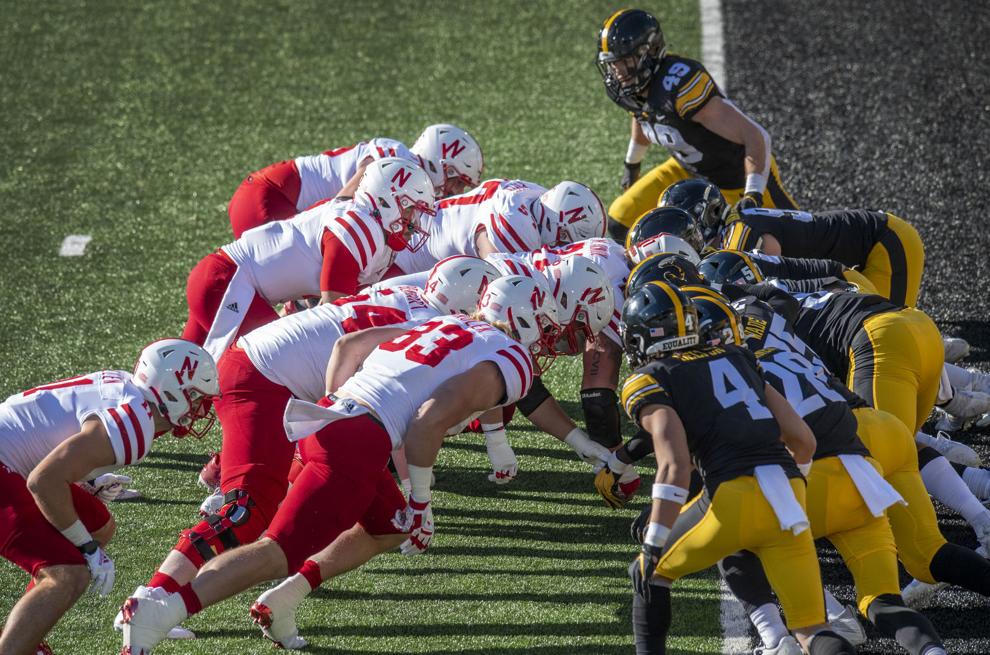 When: Nov. 26, 12:30 p.m. 
The last time the Huskers and Hawkeyes met: Iowa 26, Nebraska 20 (Nov. 27, 2020)
All-time series: Nebraska leads, 29-19-3