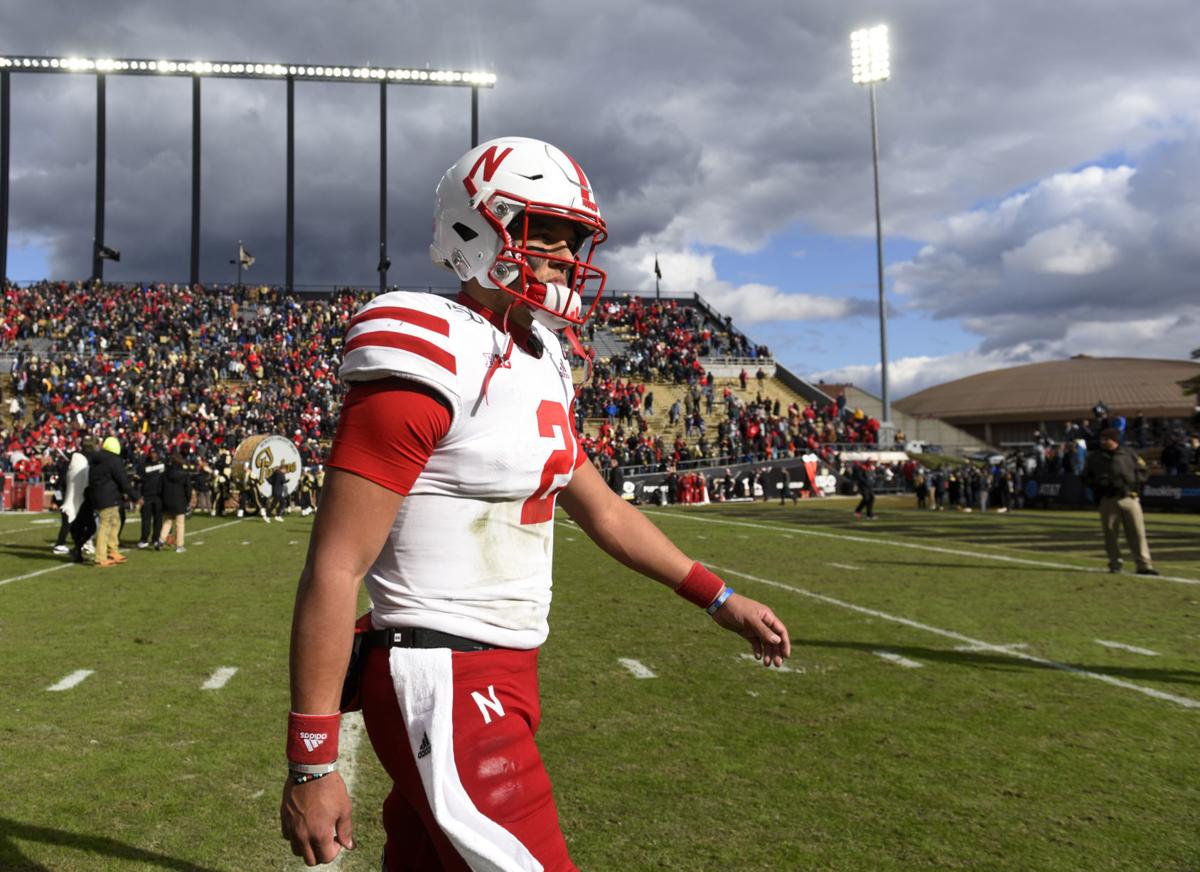 Adrian Martinez's struggle was real last season.  
But the Nebraska junior quarterback thinks what he learned could produce benefits that are just as real. 
He sheds quite a bit of light during a recent "No Struggle No Story" podcast, acknowledging that his injuries last season coupled with his team's losing wore on him mentally.
He also acknowledged the inherent challenges Nebraska faces in striving to become a national power again. 
Throughout the interview, the California native shows signs of personal growth. 
Yeah, the whole college thing — learning, coping, growing, thriving — seemingly is working for him. 
"A big operation like this, turning around one of the top football programs in the country, is tough," said Martinez, noting the strength of the Big Ten Conference. "It's going to take some time. I think we knew that." 
He's now 9-12 in two seasons as Nebraska's starting quarterback after going 5-5 in 2019. Coming off a strong freshman season in 2018, he admits he felt the weight of high expectations entering last year. Then came an overtime loss at Colorado in the second game, then a 48-7 home loss to Ohio State in the fifth game. He felt pressure mounting. 
"It was tough," said the 6-foot-2, 225-pound native of Fresno. "I won't lie. It definitely got to me a bit during that stretch of the year, when we lost to Ohio State in a big way in a prime-time game. That was tough. We were hoping for a better result."
He alluded to his injuries. First, it was a knee injury that occurred near the end of an Oct. 5 home win against Northwestern. He missed back-to-back games — losses at Minnesota and to Indiana in Lincoln.
"It sucked," he said. "It really did."
Nebraska's record fell to 4-4 at that point. 
"Everyone's kind of hounding us, the pressure's on you — from the media and fans, everything," he said. "I'm able to come back, and we lose an away game to Purdue. A game we should've won."
He injured his left (nonthrowing) shoulder in that game. 
"It was a lot," he said. "It was a lot at once. It was tough for all of us to deal with it." 
He's learned plenty about himself during the struggle, and seems to like what he's learned. For instance: He's learned not to let football totally define him. It shouldn't dictate how he thinks of himself, he said. 
He's learned that life has ups and downs, and there will be better days to come. 
He made clear that he embraces the high expectations that come with being a Nebraska football player, particularly at the quarterback position.
"I wouldn't want it any other way," he said. "The pressure's going to be part of anything you do in life. That's something you just have to deal with. There might be a little more pressure in this situation, but ..." 
"I kind of figured out that I just really love the game of football, and that it's really not about pleasing (fans and media)," he said. "It's about the guys in the stadium with you, the guys who are going through it with you every day — the coaches, the players, the equipment guys, the nutritionists. There are so many people involved. 
"I mean, I love the fans. But you're doing it for the people around you every day." 
Through his injury struggles, he said, he's learned to stay in the moment. That sort of mentality has helped him deal with the uncertainty resulting from the coronavirus pandemic. 
"When you have no idea what the future holds — we don't know what our season's going to look like, or when it's going to start — you're forced to focus on the present," he said. "It's really made me a better person and better player because I was just focused on what I was doing that day to become better."
Injuries have dogged him since high school. He tore the labrum in his right shoulder during his junior season at Clovis West High School in Fresno. He missed his senior season, and a lot of college programs that had recruited him dropped out of the picture.
"There were only a few schools left that actually still believed in me, and Nebraska was one of those schools," he said. "I was very thankful for that."
He's also thankful for support from his Nebraska teammates and coaches as well as from family and friends. He acknowledged his injuries did zap his confidence at times. But people who believed in him helped him believe in himself, he said.
"I'm super-thankful to have coaches who are real personal," he said. "Everything's not business with them. That's a big deal to me."  
His coach, Scott Frost, said recently that Martinez is in a good frame of mind. That seemed to be the case in the podcast. 
"This thing will turn around eventually," he said.
Be the first to know
Get local news delivered to your inbox!