Following an elaborate Friday news conference on the University of Nebraska campus — with a lot of important people in suits milling about — there are plenty of atta-boys to hand out.
But let's not go overboard.
Although it's sort of tempting to hand out kudos to a variety of Nebraska officials, this is largely about people doing what they should be doing.
In announcing a major football facilities project, NU showed it's thinking big while simultaneously controlling what it can control.
The latter part is most critical.
You can't control where you're located on the U.S. map. But you can enhance your working environment. You can make it more functional and, yes, more appealing to the athletes who essentially make these facilities their home away from home.
If you want to win big in college football, you sometimes have to push the envelope while remembering what defines your essence.
Football largely defines us as a state, whether some folks like it or not.
So, here it is. Nebraska's football facilities plan is an aggressive move forward. But it's third-and-long and high time for a new play. It's time for aggression. The Huskers are putting a pool on the roof, so to speak. They had to think big because let's be real: As year after year passes without a football championship of consequence, NU must do all it can to somehow get 17-year-olds excited to move 1,000 miles away from home to a fly-over state.
This isn't all about football, though.
"Scott (Frost) was adamant that it'd be for all athletes," says Hank Bounds, who in mid-August stepped down as NU president but will play a lead role in fundraising for the facility.
Bounds' role — he has a three-year contact — is a wise move by NU. He's connected to big money and extremely passionate about this project.
Frost likes the fact all Husker athletes will have access to the training table and academic service areas.
That's partly how Bounds is selling the project to donors.
What's more, "It's been 12 years since we last saw 'College GameDay,'" he says. "Nothing has changed here facilities-wise since 'GameDay' was here the last time (in 2007)."
In the meantime, all but a few Power Five football programs have either built new facilities or renovated existing ones, while Nebraska dropped out of the national top 25 in terms of facilities some time ago, Bounds says.
It ranks in the lower half of the Big Ten.
Even so, Nebraska fans expect the program to win big. Some folks demand it. There's pressure on Frost. Pressure on everyone associated with the program. That's partly why this plan needed to happen. If we're going to attach such high demands to Frost's program, he should get everything he needs to meet them, within reason.
This $155 million facility — the target is $100 million in private funding — clearly is "within reason."
It also fits the "sorely needed" category.
Let's take a look back to Shawn Eichorst's firing in September of 2017. The message from Bounds and UNL Chancellor Ronnie Green was clear: The importance of winning has just been ratcheted up a notch. They lauded Eichorst's work in the areas of student-athletes' academic performance, life skills and community service. But as Green and Bounds addressed reporters, we heard another message loud and clear.
This facilities project is essentially — pardon the cliché — Nebraska putting its money where its mouth is.
So was giving Frost a seven-year, $35 million contract.
So was giving Fred Hoiberg a seven-year, $25 million deal.
You're seeing the sort of pattern we should've expected a long time ago at NU, before Eichorst's firing.
Of course, some folks will oppose the facilities project. Naysayers should keep in mind the positive impact that a highly successful football program can have on a university (Exhibit A: Alabama, one of the nation's fastest-growing universities).
Sure, Nebraska could get beat up over the project's cost by certain faculty and by certain folks in the Legislature. But those folks should keep in mind that NU athletics gives money to university academics. We're talking big money — as in $10 million in 2019, including $5 million for scholarships for non-athletes. That doesn't happen many places.
"I just think there's an attitude of winning across the University of Nebraska," Bounds says. 
At some point, of course, Nebraska fans will want to see significant on-field improvement. But in the football realm, the Huskers slid back farther than many of us could have imagined in the Mike Riley years. The bottom fell out.
Yes, it's third and long.
If Nebraska loses to Ohio State on Saturday night — the Buckeyes are prohibitive favorites — it in many ways would only strengthen the narrative that NU can't afford to sit back and let others sprint past it in the facilities race. The Buckeyes have a massive advantage in talent. NU must do all it can within reason to cut into the talent gap.
By the way, I like that the front door of the new facility opens to a main part of city campus. I like that it's incorporated with the rest of the campus and not set off somewhere on its own.
The area of campus to the immediate east of Memorial Stadium is handsome. Handsome and important. It felt important Friday.
This entire week feels important in the realm of Nebraska athletics.
It has Bounds thinking big.
"If we win Saturday night, this is a program-changing week," he said. "We'll look back on this when we're old and gray and think this is the week that changed the course of the Huskers' future."
Watch: Flyover of the planned new football training facility
New football complex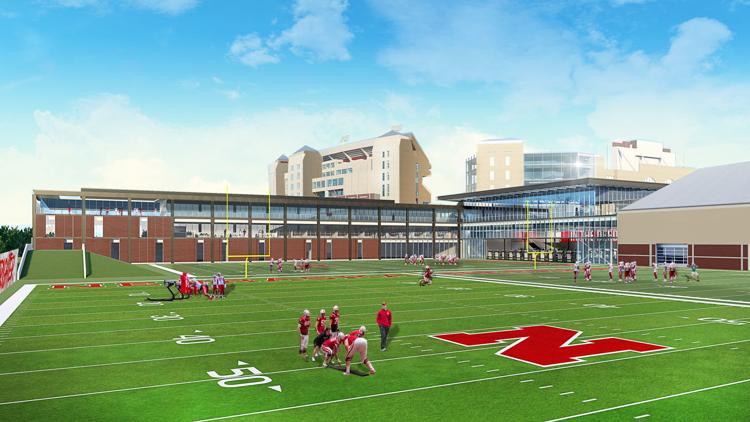 New football complex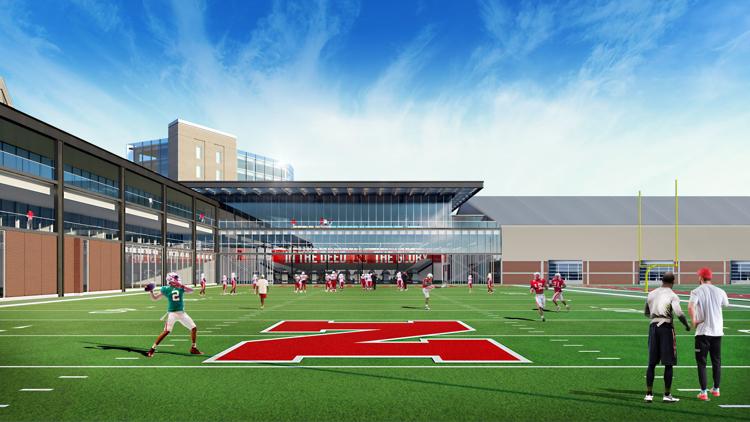 New football complex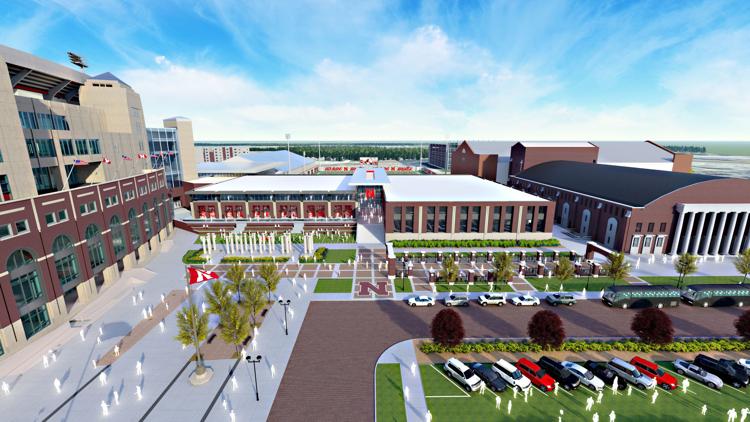 New football complex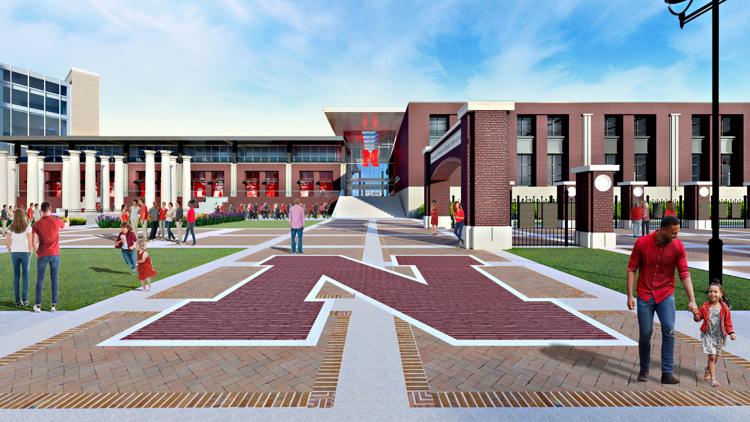 Football Facility, 9.27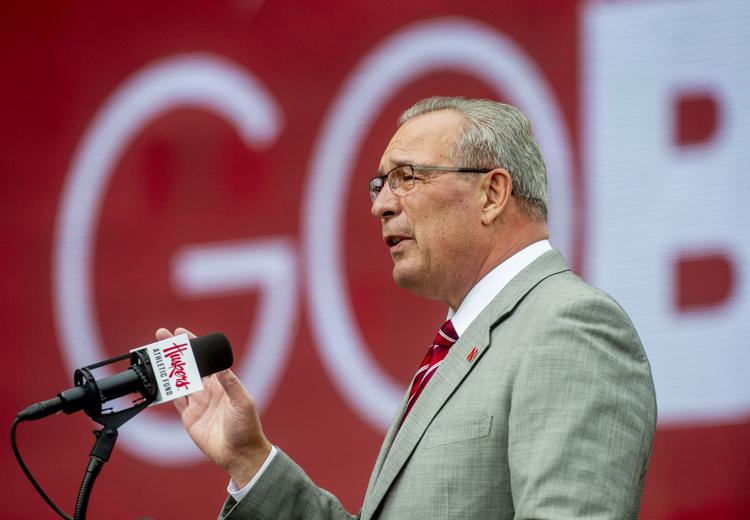 Football Facility, 9.27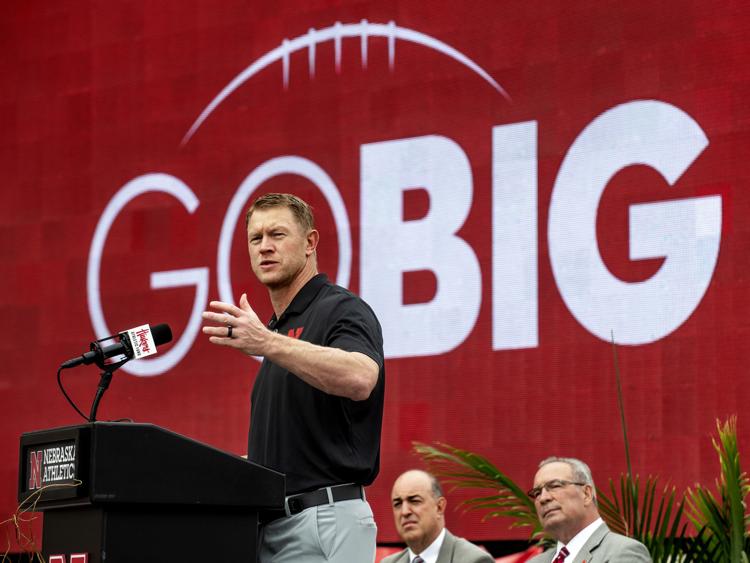 Football Facility, 9.27
Football Facility, 9.27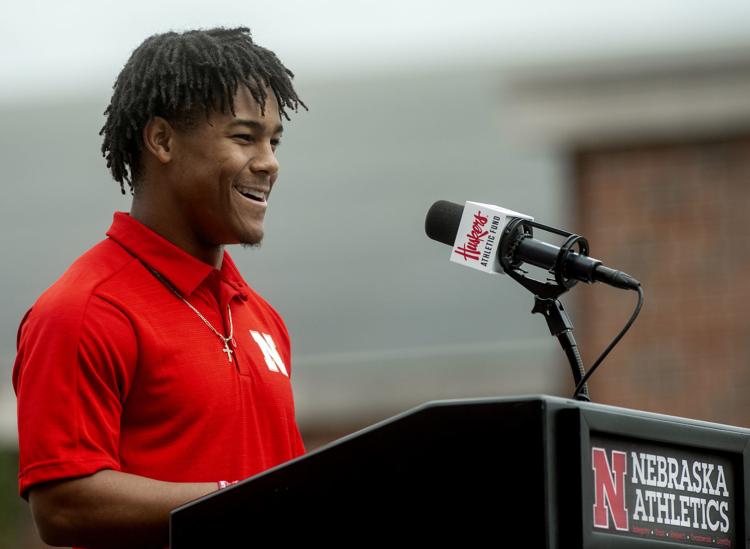 Football Facility, 9.27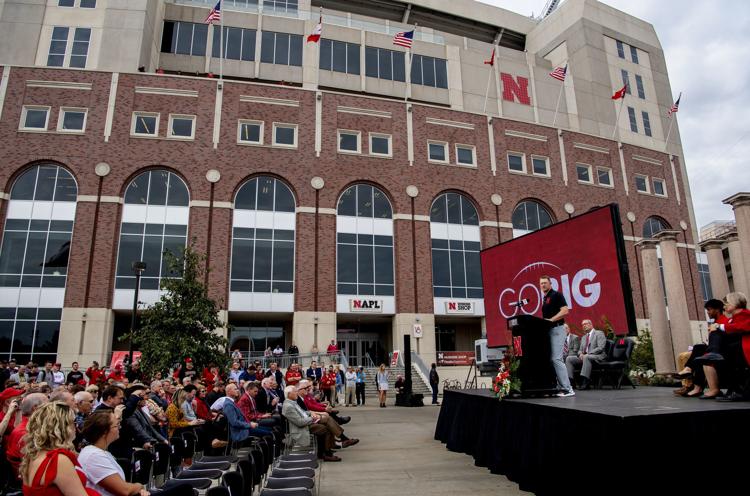 Football Facility, 9.27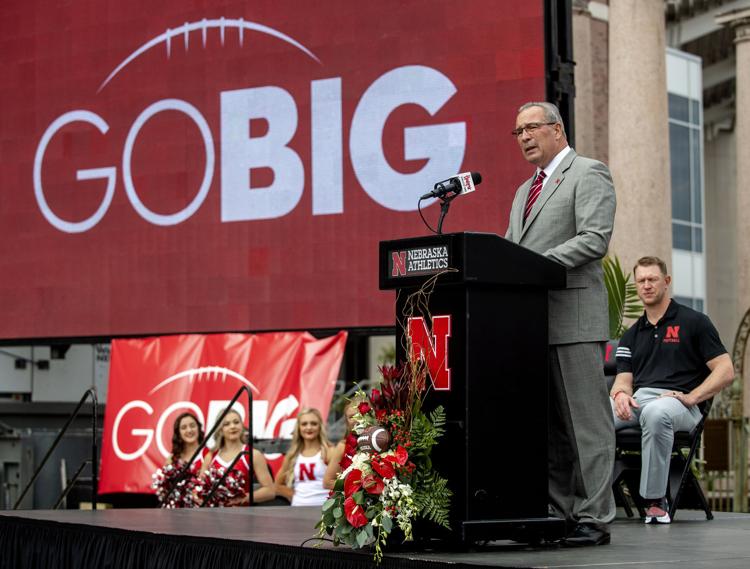 Football Facility, 9.27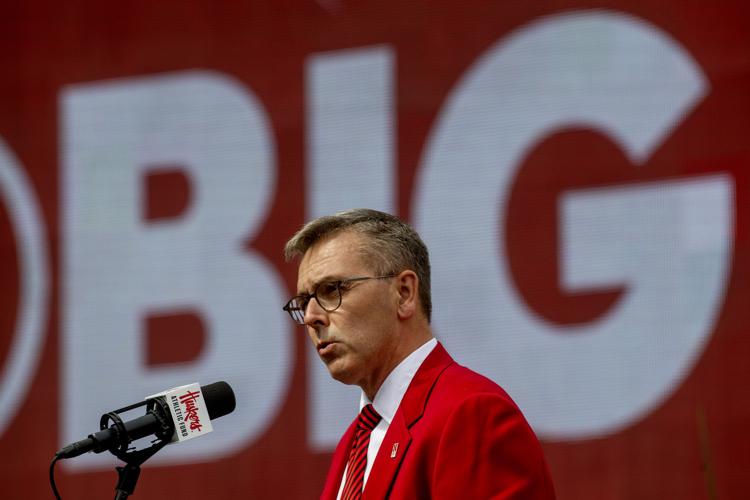 Football Facility, 9.27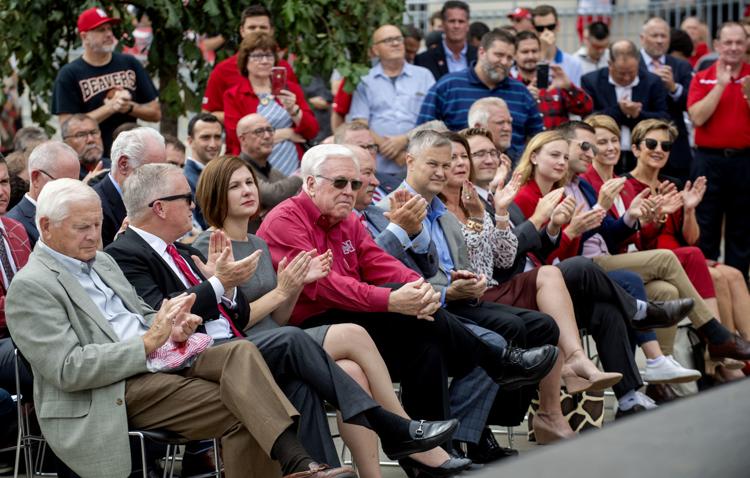 Football Facility, 9.27
Be the first to know
Get local news delivered to your inbox!