You have to figure a head coach might be worn down if he's contemplating stepping down following a win. 
That was the case with Bob Devaney late in the 1969 season.
Following Nebraska's 10-7 victory Nov. 15 at Kansas State, the Huskers were headed back to Lincoln when Devaney summoned a young assistant coach to the front of the team bus. NU was 7-2 at the time and on the cusp of some sizable wins. But back-to-back 6-4 records in 1967 and 1968 had taken a toll on Devaney. 
The young assistant summoned by Devaney was Tom Osborne.
"Bob had me sit down and told me, 'I'm not going to go much longer and I'd like to have you take over the program. I'll just be the AD,'" Osborne recalls.  
"I didn't take it too seriously," he added.
Osborne, of course, didn't succeed Devaney until after the 1972 season. But the vignette from late 1969 illustrates Osborne's growing prominence in the program. To wit: Following the 1968 season, Devaney asked the 31-year-old Osborne to redesign the offense.
"Why he did that with me, I don't know," Osborne said last week. "But I studied a lot of different programs and thought we'd be better off in the I-formation." 
Nebraska rebounded from those rugged 1967 and 1968 seasons with a 9-2 finish in 1969. NU capped the '69 campaign with a 44-14 victory against unranked Oklahoma and a 45-6 demolition of unranked Georgia in the Sun Bowl in El Paso, Texas. The I-formation evidently was clicking and continued to gain steam right into the 1970 season. 
With a rising star in wingback Johnny Rodgers, Nebraska took a 2-0-1 record to Minnesota in early October. NU had played third-ranked USC to a 21-21 tie in the second game of the season, but the tie felt almost like a win because the Huskers played so well. They were a confident crew, and it showed in a 35-10 triumph against the Gophers in Minneapolis. 
Nebraska jumped to a 21-7 lead after the first quarter of play, reeling off touchdown drives of 77, 80 and 34 yards. The 5-foot-10, 170-pound Rodgers, a sophomore, got the Huskers going with a 6-yard TD run early in the first quarter. He finished with 27 yards on four carries and also caught four passes for 66 yards.
Jeff Kinney, a 6-2, 202-pound Husker I-back, carried 21 times for 91 yards and a touchdown, while his running mate at the position, Joe Orduna, rushed 14 times for 70 yards and also tossed a 14-yard scoring pass to Guy Ingles to cap the first-quarter scoring surge.  
Orduna, a 6-foot, 196-pound senior, took a pitch and ranged to his right before the letting the ball fly. It wasn't necessarily a pretty throw, but it didn't have to be pretty because Ingles was all alone in the end zone. 
"Orduna threw a ball that was like a falling leaf into that wind," exclaimed former Nebraska play-by-play announcer Lyell Bremser. "All Guy could do was stand there and wait. It must've been an interminable wait." 
Ever a kind soul, Bremser later added, "Joe threw a soft pass, and the pass on a normal day would've been fine. But into that wind, that thing just flip-flopped all the way to Ingles."  
After watching Nebraska rush 60 times for 240 yards, Minnesota head coach Murray Warmath sounded impressed.
"Nebraska took the ball and rammed it down our throat," he said. "It didn't make much difference whether they went inside, outside or in the air." 
Osborne, the young assistant calling the plays, clearly knew what he was doing. Fast-forward to last week. Osborne remembers the 1970 season in great detail. He also explains in detail why Nebraska made the move to the I-formation from the previous Husker offense, which featured an unbalanced line and full-house backfield. 
"We had lost a couple bowl games to Alabama (following the 1965 and 1966 seasons)," Osborne said. "Alabama had small offensive linemen, mostly former high school fullbacks and linebackers, and they scramble-blocked. We made the mistake of thinking maybe that's the way we ought to go, and we recruited some smaller offensive linemen." 
Osborne chuckled at the recollection. 
"We were not doing well," he said, again referring to those 6-4 records in 1967 and 1968 that caused Devaney great stress, and led to him turning the offense over to Osborne. 
Devaney also turned to Osborne to pull off some key recruiting wins. 
"He said we need to get some new offensive linemen and suggested maybe we go to the junior colleges," Osborne recalled. "We never had hardly any junior college players at Nebraska back then." 
Osborne went to California and landed three juco offensive linemen who became mainstays — Bob Newton, Dick Rupert and Keith Wortman. 
"We also got (linebacker) Bob Terrio and a few other players from out there," Osborne said. "Initially, our concern was, 'Would a kid from California ever come here? And would they stay because of the weather?'" 
It helped that Nebraska began winning. Winning big. Big enough in 1969 — a 9-2 record — that Devaney stayed in his role as head coach and led the Huskers to back-to-back national championships in 1970 and 1971. 
Yes, that I-formation clicked at a high level, and a young assistant's rise was just getting started.
The heartwarmers … and the heartbreakers in Nebraska football history
Heartwarmer: Nebraska 35, Oklahoma 31 (Nov. 25, 1971)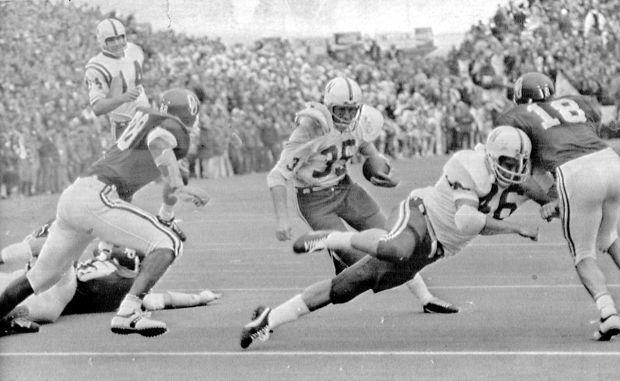 Heartwarmer: Nebraska 17, Oklahoma 14 (Nov. 11, 1978)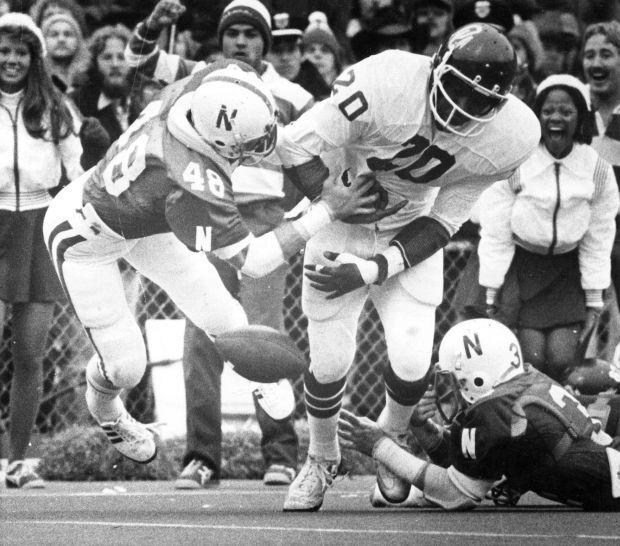 Heartwarmer: Nebraska 20, Oklahoma 10 | Oct. 27, 2001, Lincoln: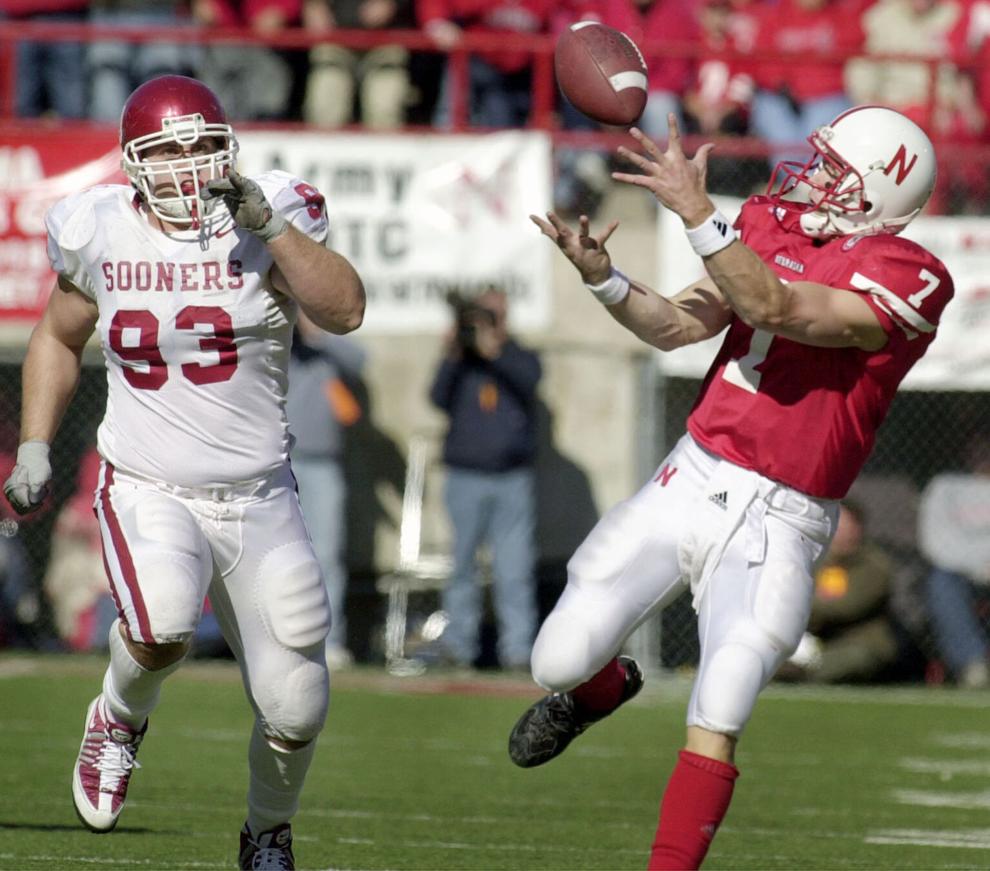 Heartwarmer: Nebraska 24, Colorado 7 | Oct. 29, 1994, Lincoln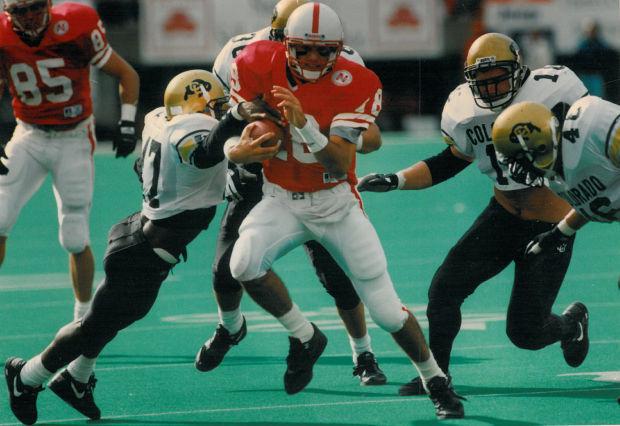 Heartwarmer: Nebraska 52, Colorado 7 | Oct. 31, 1992, Lincoln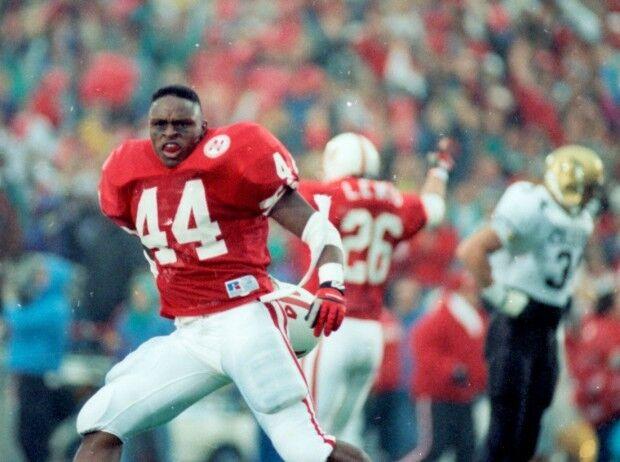 Heartbreaker: Nebraska 45, Missouri 38, OT | Nov. 8, 1997, Columbia, Missouri
Heartbreaker: Miami 31, Nebraska 30 | Jan. 2, 1984, Orange Bowl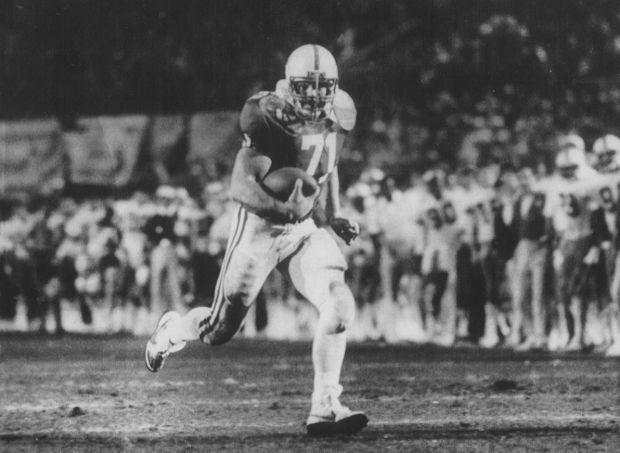 Heartbreaker: Florida State 18, Nebraska 16 | Jan. 1, 1994, Orange Bowl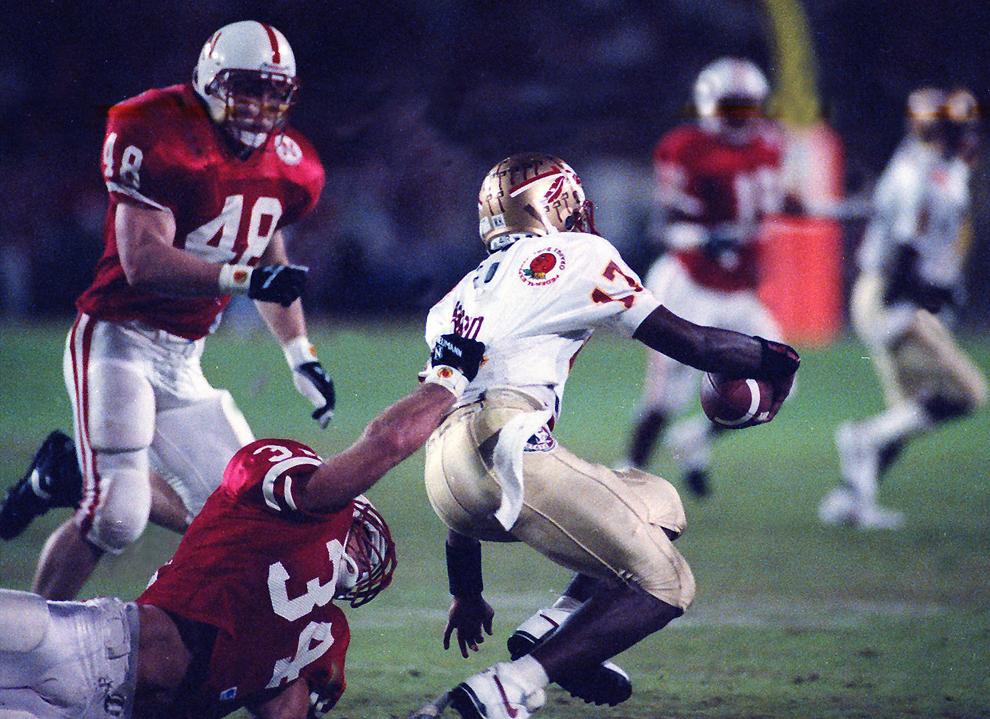 Heartbreaker: Missouri 35, Nebraska 31 | Nov. 18, 1978, Lincoln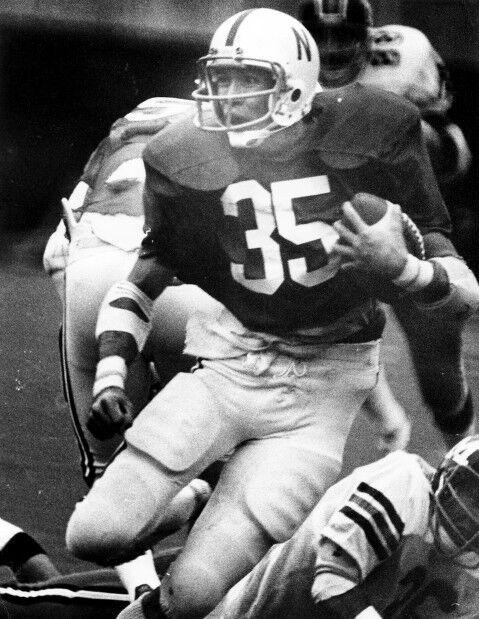 Heartbreaker: Texas 13, Nebraska 12 | Dec. 5, 2009, Big 12 Championship Game