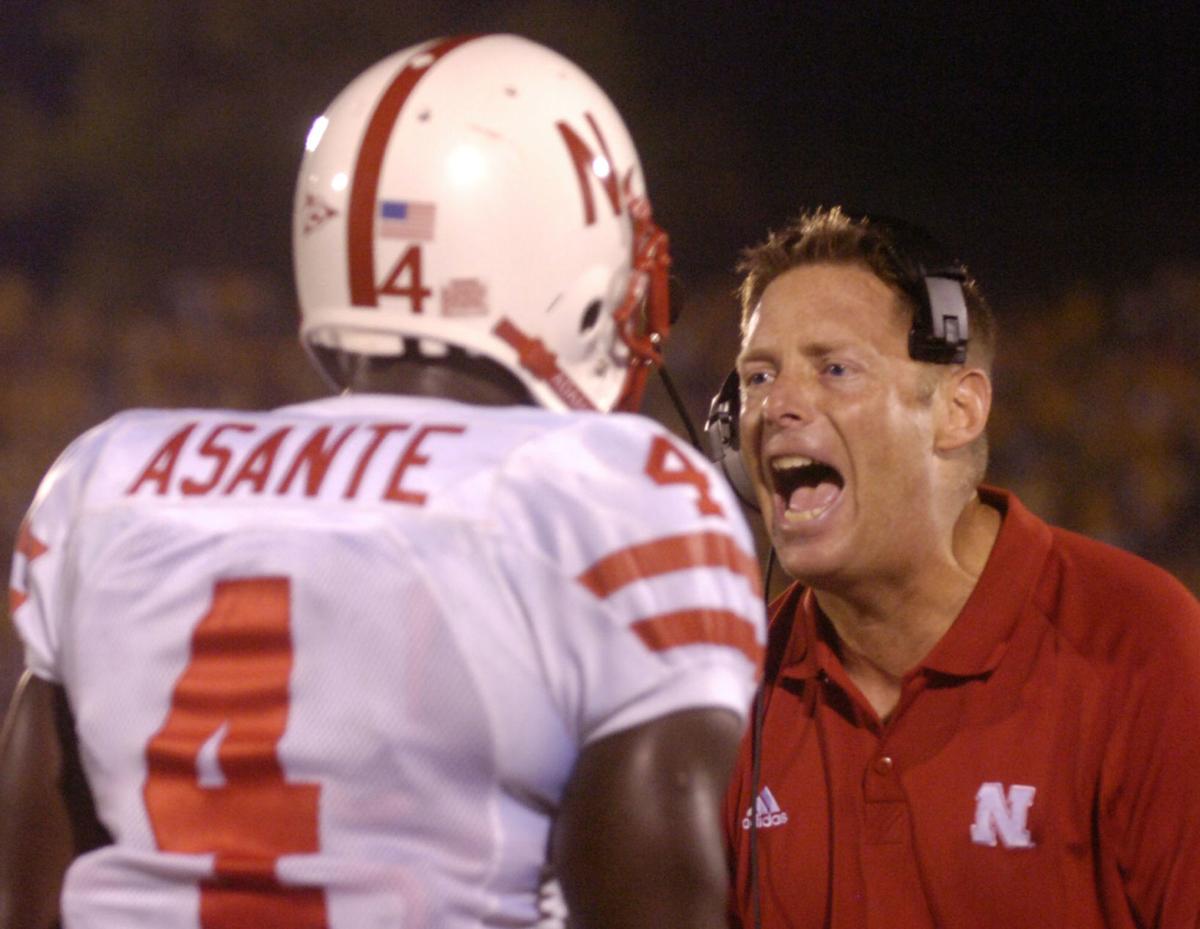 Things I know, and things I think I know: 
Nebraska football coach Scott Frost hasn't committed, at least not publicly, to hiring an assistant coach who would handle only special teams. 
If he were inclined in that direction, and I'm hearing that's the case, there's one person who probably should be strongly considered.
He's right under the same roof as Frost. 
Bill Busch joined Frost's staff in February as a defensive analyst, and helped the team this season in a variety of ways. He knows the personnel in the building. All of it. That alone is valuable, particularly if Frost fills the other three openings on his full-time staff with coaches from other programs.
The 56-year-old Busch grew up in Pender (population 1,112) in Thurston County. He basically willed his way into being a college football coach in the early 1990s, going so far as to buy — on his own dime — the same coaching uniform worn by the Nebraska staff, even though he wasn't technically part of that staff. Long story short, Busch landed a gig as a Husker graduate assistant under Tom Osborne and eventually kept climbing the coaching ladder.  
He's been a full-time assistant on nine different collegiate staffs. It'll soon be 10. Rest assured, he'll get hired again somewhere.
In order to work for Frost this season, Busch turned down an offer last winter to be a co-defensive coordinator at Boise State. Bottom line, though, he wants to be in Lincoln. His wife, Laura, is a former Husker cheerleader and has been a realtor here for years even as he worked elsewhere. His parents live in Creighton (population 1,154) in Knox County. This is home for Busch. Home is powerful. 
He spent 2004 to 2007 at Nebraska under head coach Bill Callahan coaching outside linebackers (2004) and safeties (2005-07) while also serving as special-teams coordinator. During his tenure under Callahan, the Huskers blocked 16 kicks, including seven in 2005. NU ranked in the top 25 nationally in net punting (24th in 2006) and punt returns (17th in 2005) as well. The kickoff coverage unit ranked 15th nationally in 2006 after finishing 22nd the previous year.
In 2012, with Busch serving as Utah State's safeties coach and special-teams coordinator, the Aggies won a school-record 11 games and finished the year ranked No. 16th nationally. 
When Urban Meyer took over as Utah's head coach before the 2003 season, he retained only two assistant coaches — Busch and Kyle Whittingham, who's now the most-tenured head coach in the Pac-12 with 18 seasons at Utah. 
What's more, Busch's recruiting victories are, well, remarkable. Although he's been an assistant coach on defense throughout his career, Busch recruited two quarterbacks who went on to be selected No. 1 overall in the NFL Draft. One was Utah great Alex Smith, the top pick in 2005. The other is Joe Burrow, the 2019 Heisman Trophy winner from LSU. Busch was part of the Ed Orgeron staff that won the national crown in 2019. 
So, a quick trivia question: Who recruited the last Nebraska player to be chosen in the first round of the NFL Draft? 
Yes, it was Busch who recruited Prince Amukamara, the 19th overall pick in 2011. 
Frost seems genuinely pleased with the interest he's receiving for all the openings on his staff.
But sometimes the best candidate is right under your roof. 
* I've mentioned previously that Matt Davison, Nebraska's associate athletic director for football, is helping Frost with the assistant-coach hiring process — emphasis on process. Make no mistake, Frost is making the decision on these hires. 
* Frost's hiring process is in motion as we speak. Plenty of groundwork has been laid. The process has to be moving quickly at this point. In other words, it would've been very risky for Frost to wait until the end of the season to part ways with four assistant coaches, in part because the first National Signing Day looms Dec. 15.  
* Coveted class of 2024 quarterback Dylan Raiola, of Burleson, Texas, attended Texas' home win against Kansas State on Saturday. The stadium had thousands of empty seats — officially 25,000 in a venue that seats 100,119, although those in attendance insisted there were more than 25,000 empties.
At any rate, tip your cap to Nebraska fans, who filled their stadium Friday and were loud. Believe me, that gets recruits' attention. I'm guessing it also gets assistant coaches' attention. 
I saw a lot of angry Husker fans following the game. That's a good thing.
Indifference is the worst thing. 
* According to sources, Donovan Raiola, the Chicago Bears' assistant offensive line coach and younger brother of all-time Husker great Dominic Raiola, is on Frost's radar screen for the open offensive line position. Don't read into this as being a convenient avenue to ultimately land Dylan Raiola. Frost understands there's urgency in getting his program on track quickly. If he doesn't get it rolling next season, the Dylan Raiola-to-NU conversation becomes moot.  
If Donovan Raiola is anything like Dominic, he wouldn't want to be handed anything.
Bottom line, Frost needs coaches who can hit the ground running.
* Nebraska defensive lineman Ben Stille just wrapped up an excellent senior season, one that surely got the attention of NFL folks. It also appears NU could lose junior defensive linemen Deontre Thomas and Damion Daniels. That would be a major hit to Erik Chinander's unit.
* Quote of the weekend: Jim Harbaugh, asked Saturday following Michigan's colossal triumph if he has thoughts on trash talking from Ohio State, notably in recent years:
"Some people were born on third and think they hit a triple."
Yep, Harbaugh is back. I sort of missed obnoxious Jim. Sort of.