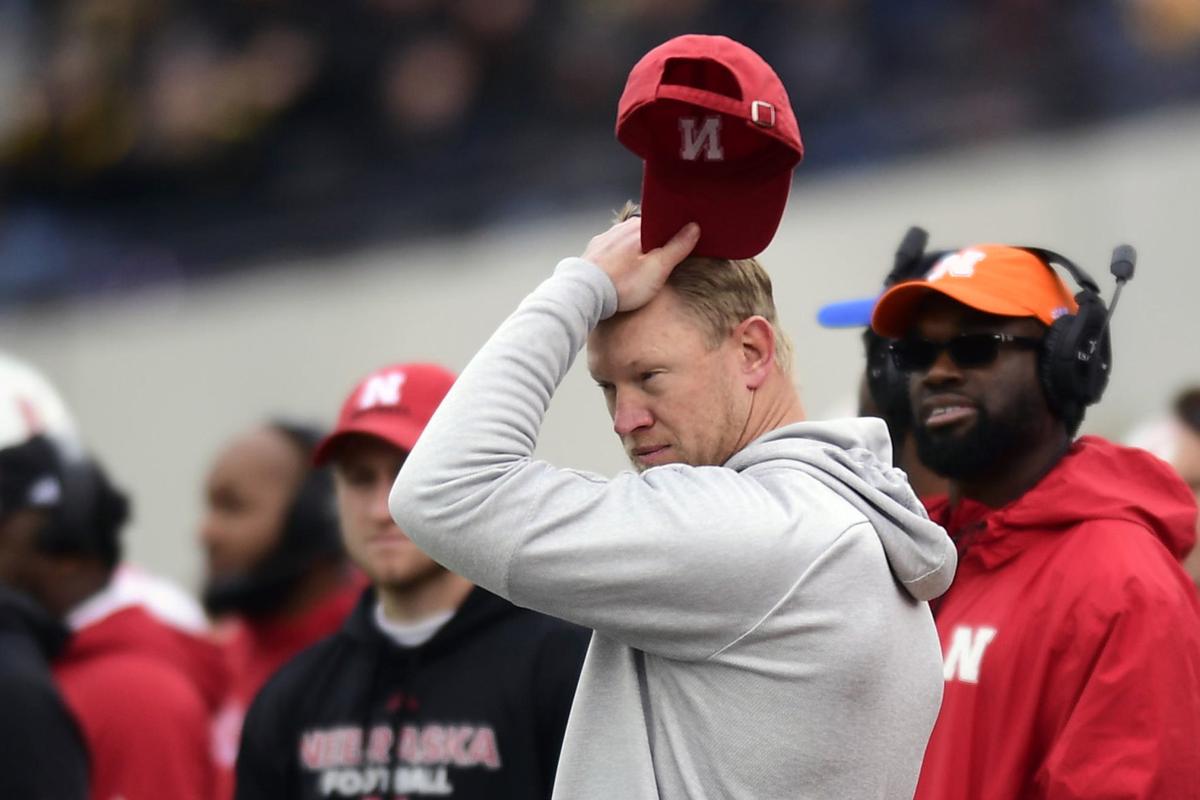 The college football guru has spoken, and I can just hear Wisconsin and Iowa fans snickering.
Nebraska cracked Phil Steele's preseason Top 25, checking in at No. 19 -- ahead of No. 23 Iowa and unranked Wisconsin.
Steele predicts the Huskers will be the nation's most improved team. I'm sure Hawkeyes and Badgers everywhere feel warm and fuzzy about that, seeing NU getting more respect than their schools.
Never mind that Iowa has beaten Nebraska in five of the last six games in the series, including four in a row. Never mind that Wisconsin has been even more dominant in recent years against NU, going 7-1 with wins in each of the last six games.
Never mind that Iowa, in the last four games against Nebraska, averaged 249.0 rushing yards (5.9 per carry) compared to the Huskers' 108.5 (3.5).
Never mind that Wisconsin in the last six games against NU averaged 368.8 rushing yards (8.1!) compared to the Huskers' 161.5 (4.4).
It's mind-boggling, really. Nobody could've envisioned Wisconsin and Iowa dominating Nebraska to such an extensive degree since the Huskers started Big Ten play in 2011.
"Must be lucky," Badgers athletic director Barry Alvarez told me last fall in reference to his school's success against the Huskers.
There hasn't been much need for luck by the winners. Wisconsin has out-gained Nebraska by an average of 512.0 to 364.3 in the last six games. There's absolutely no luck involved in running the ball 22 straight plays and holding it for 13 minutes, 16 seconds, as Wisconsin did during the fourth quarter of the 2017 game in Lincoln while prevailing 38-17. You have to wonder what Alvarez, a former Husker linebacker, was thinking during such moments.
Alvarez came to mind last week as Jake Sorensen, my co-host on "Early Break" (93.7 FM), raised an intriguing question: If given a choice, which losing streak should Nebraska fans want to end more: Wisconsin or Iowa?
You have free articles remaining.
I lean toward the Badgers, who since 2011 have appeared in five Big Ten Championship games, winning in 2011 and 2012. They've generally set the standard in their division, doing so with a style that Alvarez, an extremely successful former UW head coach (1990-2005), learned at Nebraska while playing for legendary Bob Devaney.
"My foundation is Nebraska," says Alvarez, whose influence on the Wisconsin program during his tenure as athletic director is glaringly evident. "I grew up in an area (near Pittsburgh) that favored blue-collar, hard-nosed football. That's the way I learned it. I went to Nebraska and it was the same thing."
Nebraska obviously has devolved into something far less spectacular in recent years. Meanwhile, Wisconsin has played in five Rose Bowls since 1999, the year of NU's last conference championship. 
Nebraska fans probably feel a measure of pride in Alvarez's success story at Wisconsin. But it also must grate on those same fans that UW often has pulverized the Huskers in the manner of Devaney's and Tom Osborne's best teams at NU. It should grate on Husker fans. This conversation has gone from stale a couple years ago to downright ridiculous.
Consider that Wisconsin averaged 7.7 rushing yards against Nebraska last season and 7.2 in 2017. In last season's game, Badgers standout running back Jonathan Taylor thundered to an 88-yard touchdown run in which the Badgers blew the Huskers about 7 yards off the line of scrimmage and trampled a few defenders along the way.
Yes, Iowa also has bludgeoned Nebraska a few times in recent years, but not as strikingly as Wisconsin has since 2011 (think Melvin Gordon in 2014 and 70-31 in 2012). My read is Nebraska fans have more respect for Wisconsin. Husker fans still regard the Hawkeyes as "little brother," as if it were still the 1980s and '90s.
Bottom line, I think NU fans would feel more satisfaction if the Huskers reversed the tide against the Badgers.
It won't be easy. Note that in USA Today's weekend ranking of the nation's top 10 offensive linemen, Wisconsin center Tyler Biadasz was second and Iowa tackle Alaric Jackson seventh. It would be nice to see a Nebraska lineman on the list. The Huskers too often have been pushed around in the trenches in recent years. But give credit to Scott Frost for bolstering NU's line recruiting on both sides of the ball. That's where it has to start, with guys like Nash Hutmacher. With guys they call "Polar Bear."
After Iowa's 31-28 win against Nebraska last November, Frost raised eyebrows with his quote about Iowa being a "bigger, stronger football team." Little brother? Doesn't seem like it nowadays.
"I'm looking forward to the day we don't get pushed around by anybody," Frost said.
Especially Wisconsin. But Iowa isn't far behind in the conversation.