Jerald Foster exhausted his collegiate playing eligibility this season.
But the former Nebraska offensive guard looks forward to watching the Huskers rack up big offensive numbers in seasons to come.
"This is an offense that's going to be top 10, easily, next season," he said.
That's pretty bold — Nebraska is 27th this season in average yards per game — but Foster stands by his prediction.
"We have too many good young guys for it not to work," he said.
He has a point, and his level of confidence is shared by many well-grounded Nebraska fans. Those fans face a tricky challenge during the coming offseason — that is, finding the proper amount of optimism for the 2019 season. There's a sweet spot that can be elusive for even the most sensible observers.
Some unsolicited advice: Keep an open mind because Nebraska remains in the midst of a mammoth roster overhaul — come August there likely will be 100-plus faces on the roster who weren't there when Scott Frost took over the program last December.
As for the Huskers' 2019 schedule — yes, it projects to be easier than this season's edition. But I hesitate to describe the 2019 version as "easy." For instance, the month of November won't be a picnic (at Purdue, Wisconsin, at Maryland, Iowa). The Badgers have beaten the Huskers six straight times, the Hawkeyes four.
I mean, c'mon, Nebraska just endured back-to-back 4-8 seasons. Frost can't simply snap his fingers and win eight games in Year Two, even with a shooting star at quarterback in Adrian Martinez.
The offense, barring injuries and/or unforeseen departures, is set to return seven players who started at least six games this season (Martinez, JD Spielman, Jack Stoll, Kade Warner, Brenden Jaimes, Matt Farniok and Boe Wilson). But the losses of receiver Stanley Morgan (1,004 receiving yards) and running back Devine Ozigbo (1,082 rushing yards) loom large. They were powerful forces. Plus, fellow senior Tanner Farmer had settled in nicely at center.
Meanwhile, Nebraska's defense loses five of its top six tacklers but returns five players who started at least six games this season (Ben Stille, Carlos Davis, Lamar Jackson, Dicaprio Bootle and Mohamed Barry). Nebraska is 96th nationally in total defense. Obviously, Erik Chinander has a tough job ahead, especially in trying to ignite the pass rush.
Stille is the leading returning sack producer with five in 2018. Khalil Davis is next with three, and Barry had two.
Somebody's got to step up. Hello, Caleb Tannor. Hello, JoJo Domann. Hello, anyone?
Good luck recruiting a defender capable of producing 10 sacks right off the bat, as junior-college transfer Randy Gregory did in 2013 for Nebraska. Those type of guys come along once every 20 years or so. So, generating a pass rush typically has to come through the development of players. Eric Martin (8 1/2 sacks in 2012) comes to mind. Frost's staff showed well as developers of talent.
In Year Two, there should be progress in a lot of areas. That's usually how it works for teams.
"This past winter, it was like they had to learn a new language," said Mike Dawson, who coaches the defensive linemen. "It was like, 'What are these new words you're saying to me?' Now they know what the new words are and they can really start to understand what they mean and how it affects not only them, but other guys around them."
Considering Nebraska's returning personnel and wide-open nature of the Big Ten West Division — not to mention the momentum in the program following a 4-2 finish to this season — fans expecting seven or eight wins in 2019 strike me as reasonable. But folks should pay attention to the evolving nature of the roster. You wonder what the transfer market might bring. A big-bodied receiver to help offset Morgan's loss? An instant-impact inside linebacker?
Will all the returners actually return?
One thing is clear: Nebraska's identity as a program is its zippy offense, which at the moment, has a dynamic talent at the controls.
"Our part of this task, I think, is we've got to get the ball back to our explosive offense," Dawson said. "Whether it's by getting turnovers or creating three-and-outs where the ball's getting back in the hands of Adrian and the rest of the guys, then we're doing our job."
Beating South Alabama on Aug. 31 will be job No. 1. Nebraska players (and fans) should have learned by now to not take any win for granted.
Welcome home, Scott, 12/2/17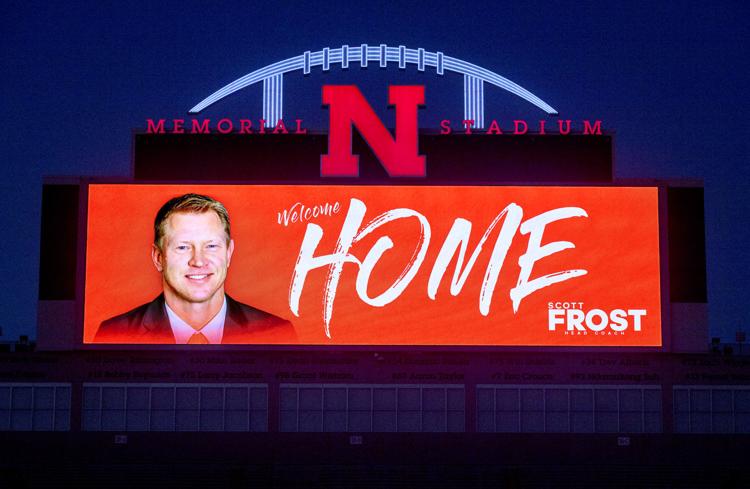 Frost tunnel walk, 12/3/17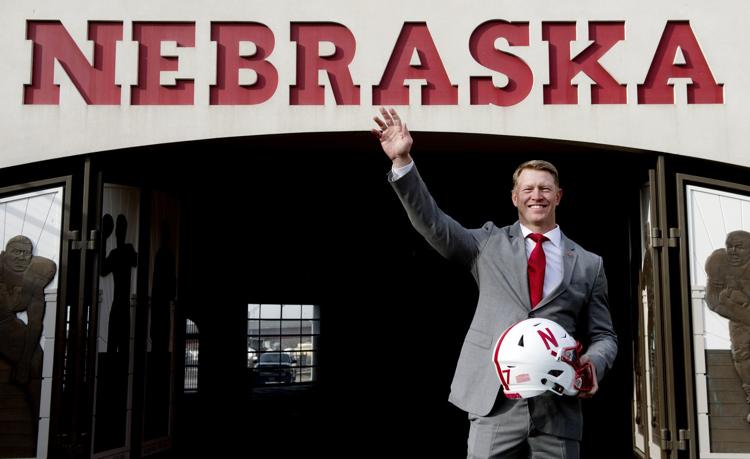 Scott Frost news conference, 12/3/17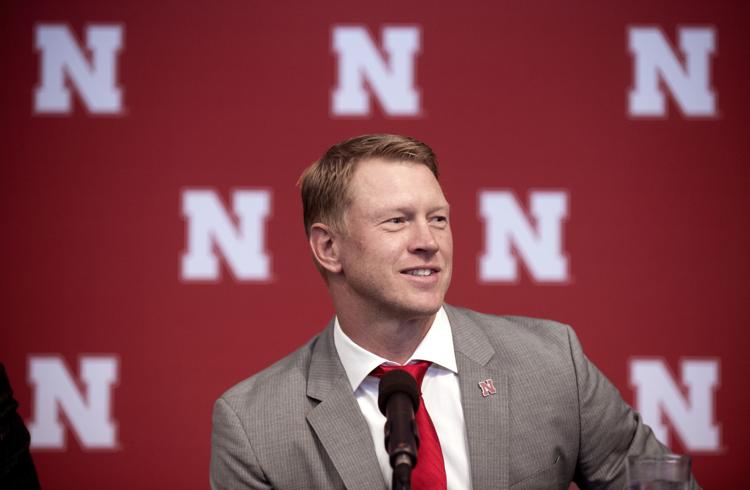 Scott Frost, 12/3/17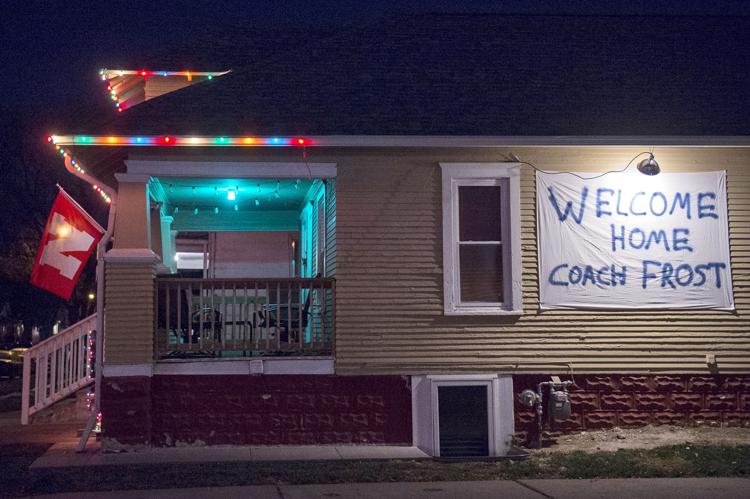 Scott Frost, 12/3/17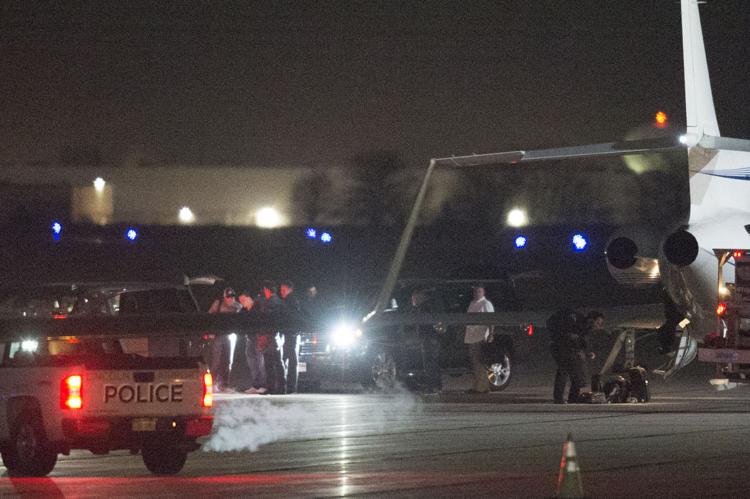 Scott Frost news conference, 12/3/17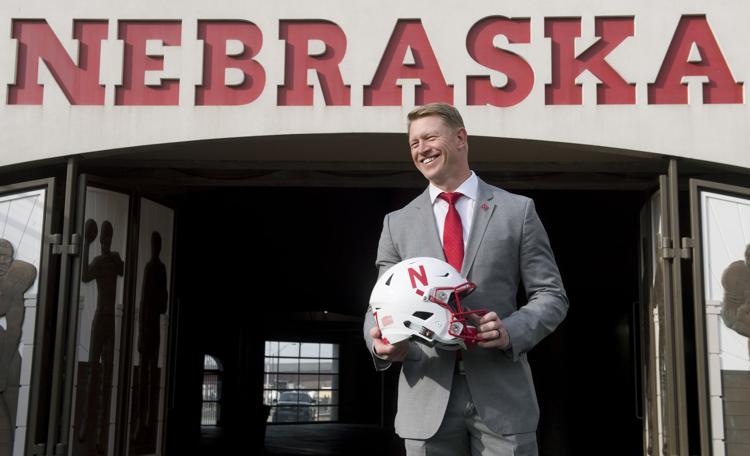 Scott Frost news conference, 12/3/17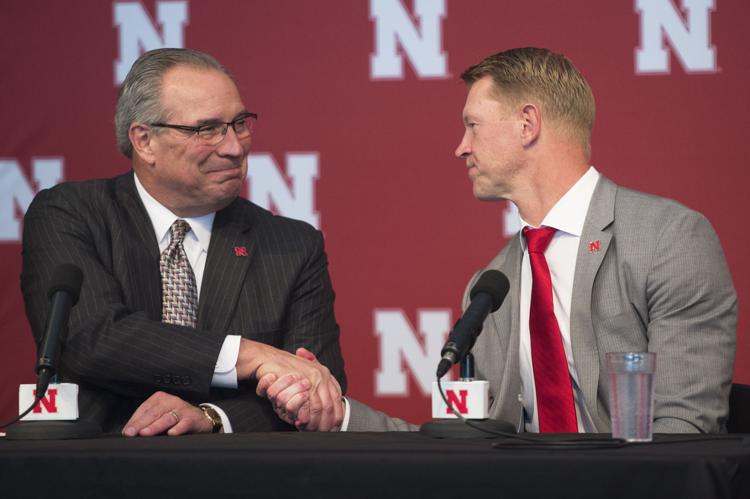 Scott Frost news conference, 12/3/17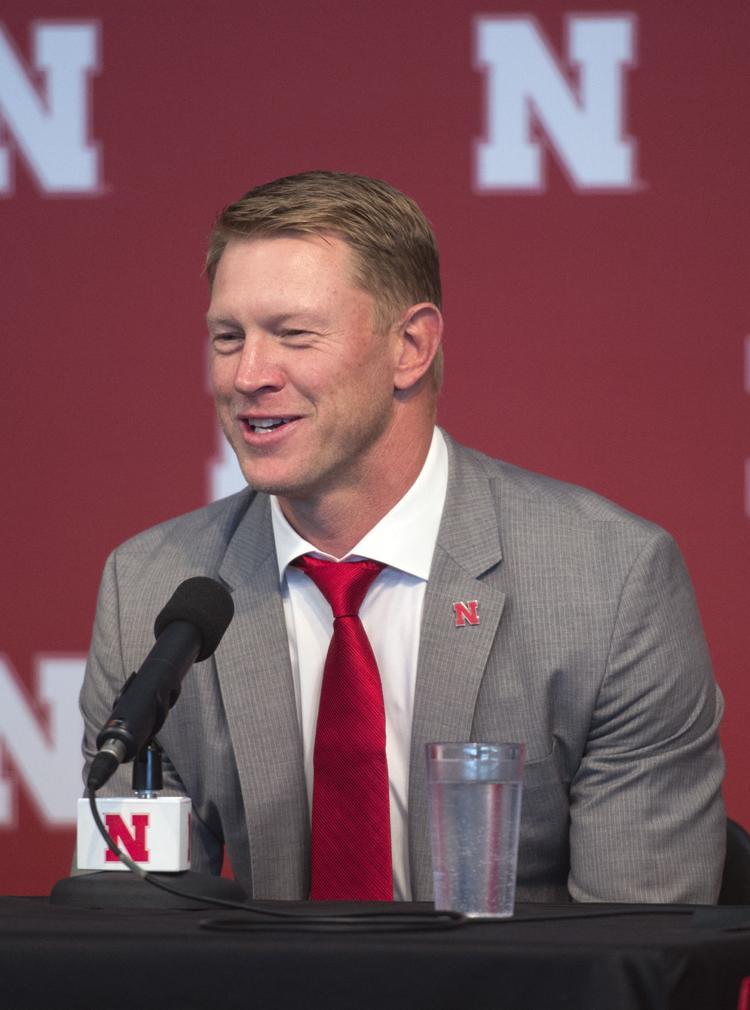 Scott Frost news conference, 12/3/17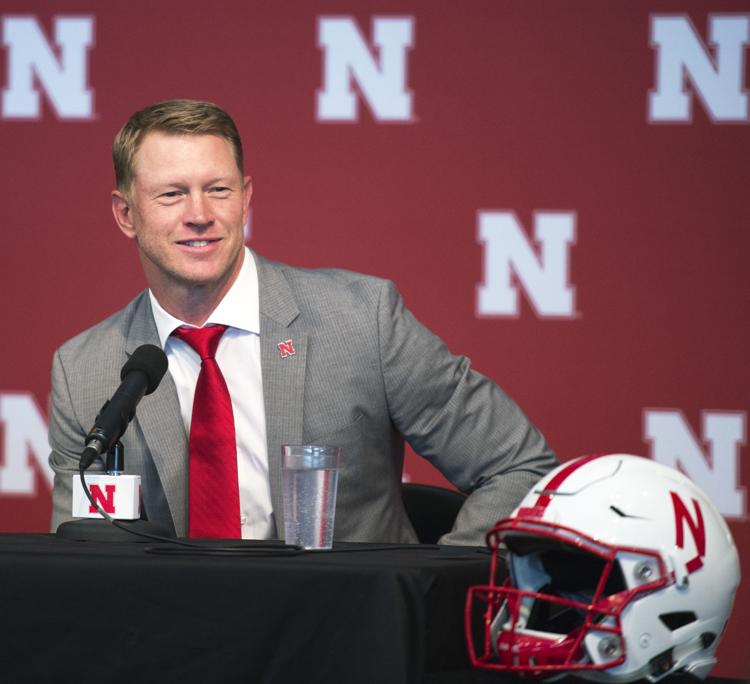 Scott Frost news conference, 12/3/17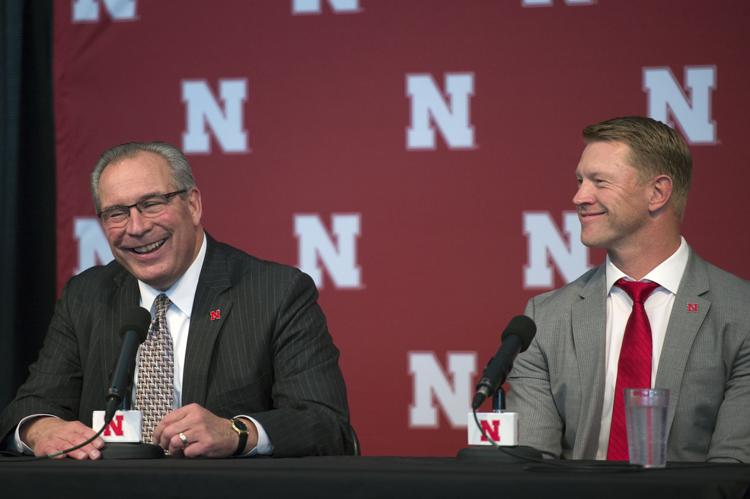 Scott Frost news conference, 12/3/17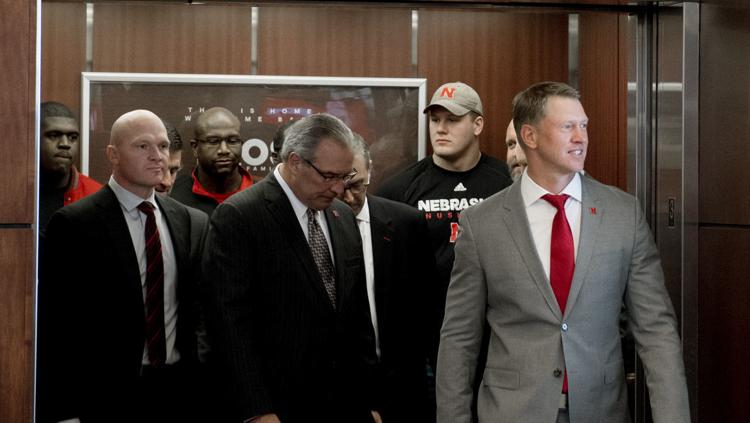 Scott Frost news conference, 12/3/17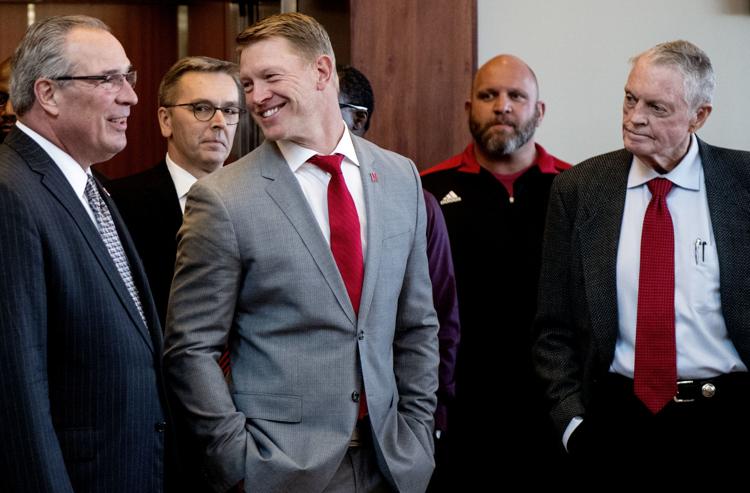 Scott Frost news conference, 12/3/17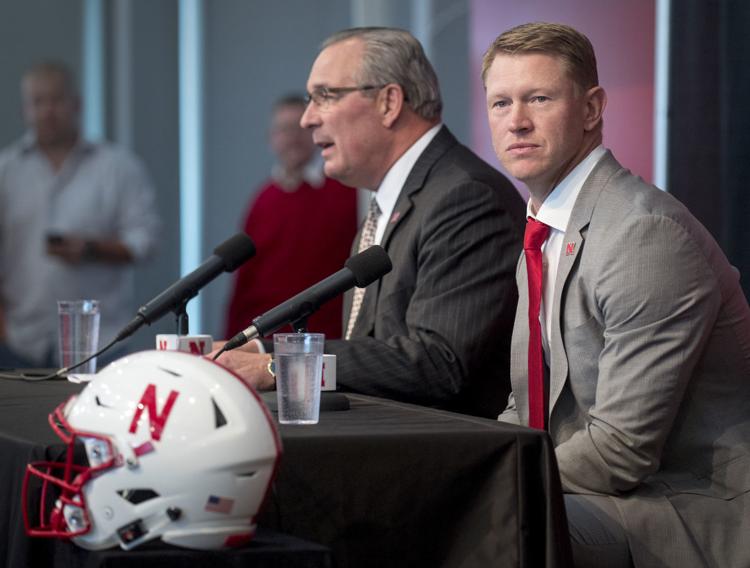 Scott Frost news conference, 12/3/17
Scott Frost news conference, 12/3/17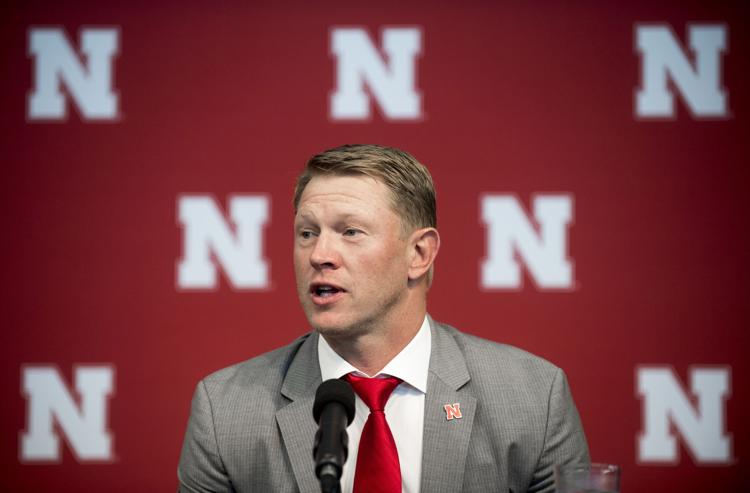 Scott Frost news conference, 12/3/17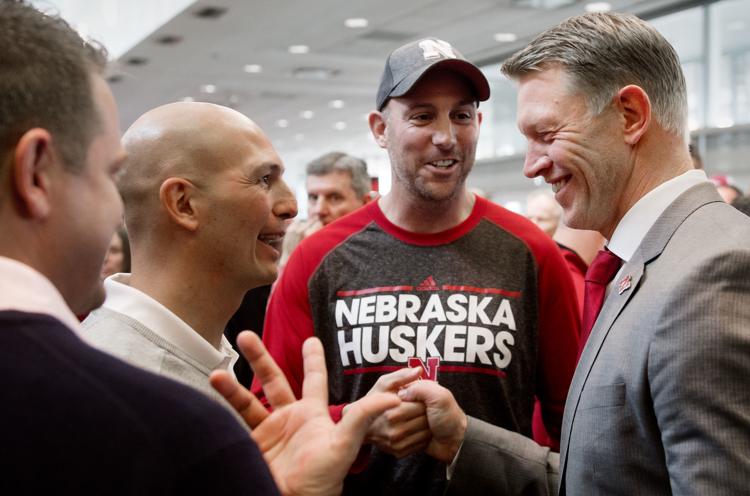 Scott Frost news conference, 12/3/17
Scott Frost news conference, 12/3/17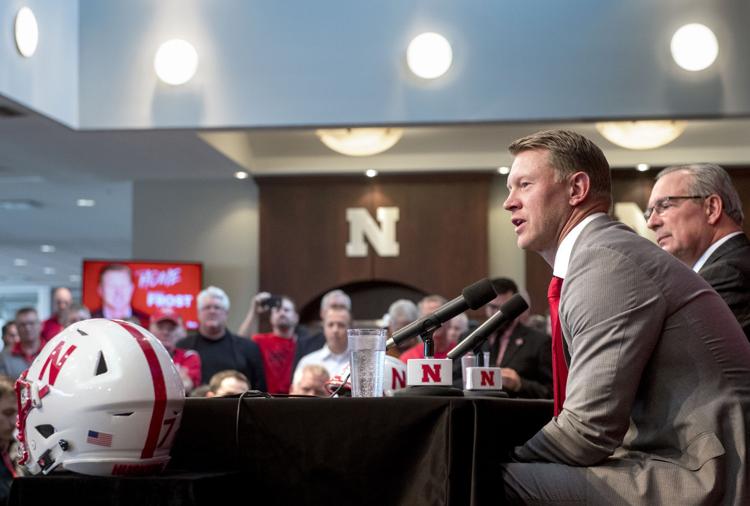 Scott Frost news conference, 12/3/17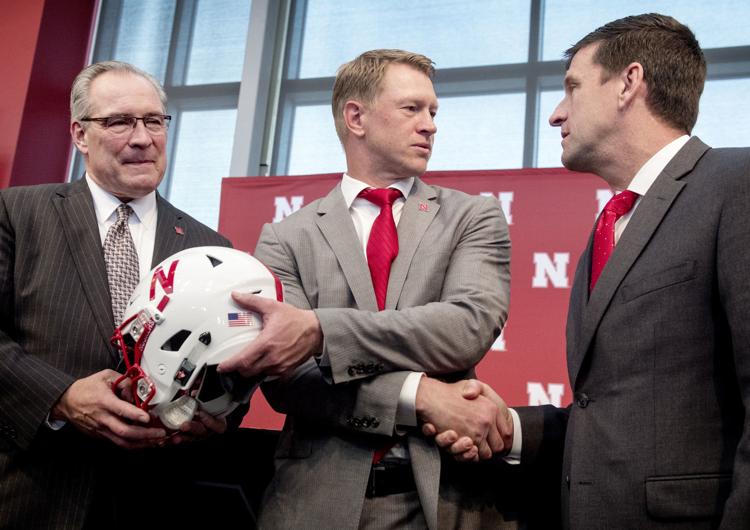 Kansas vs. Nebraska, 12/16/17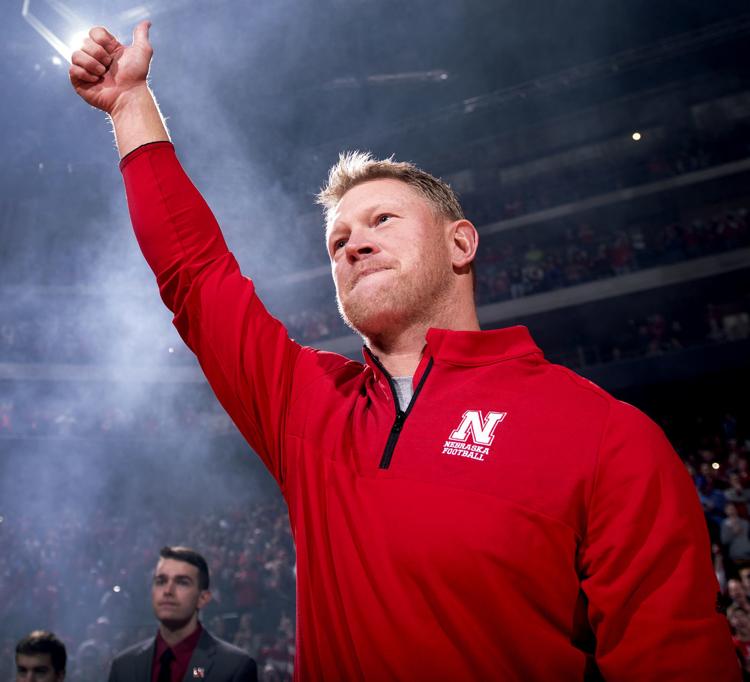 Kansas vs. Nebraska, 12/16/17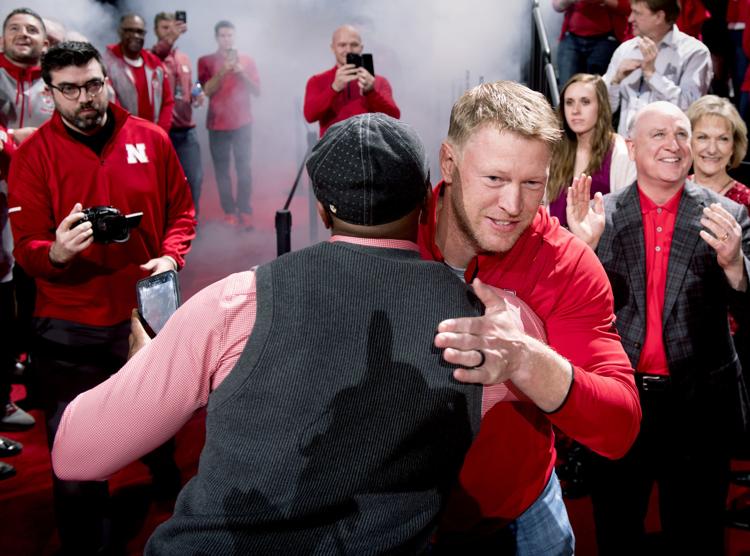 Scott Frost, 3/16/18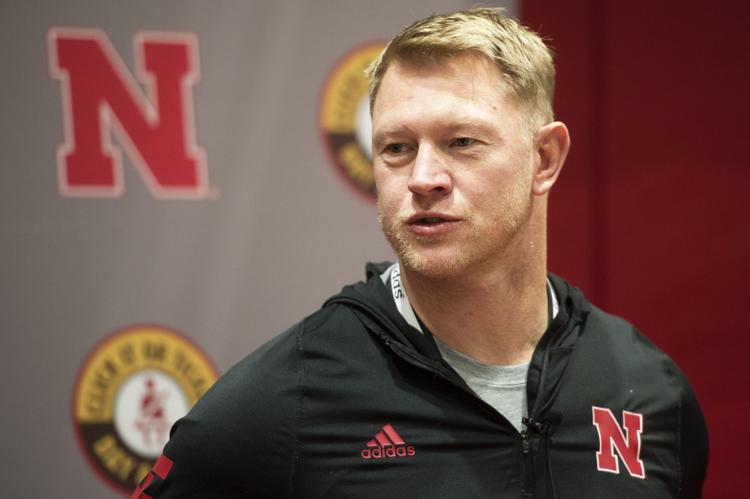 Red-White Spring Game pregame, 4/21/18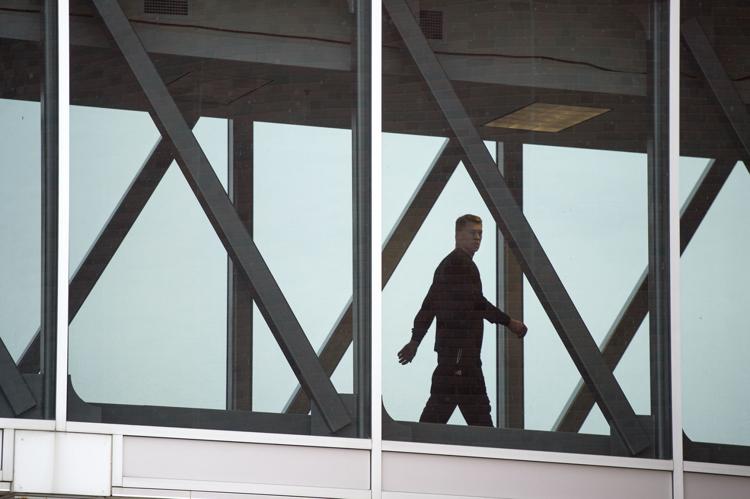 Red-White Spring Game, 4/21/18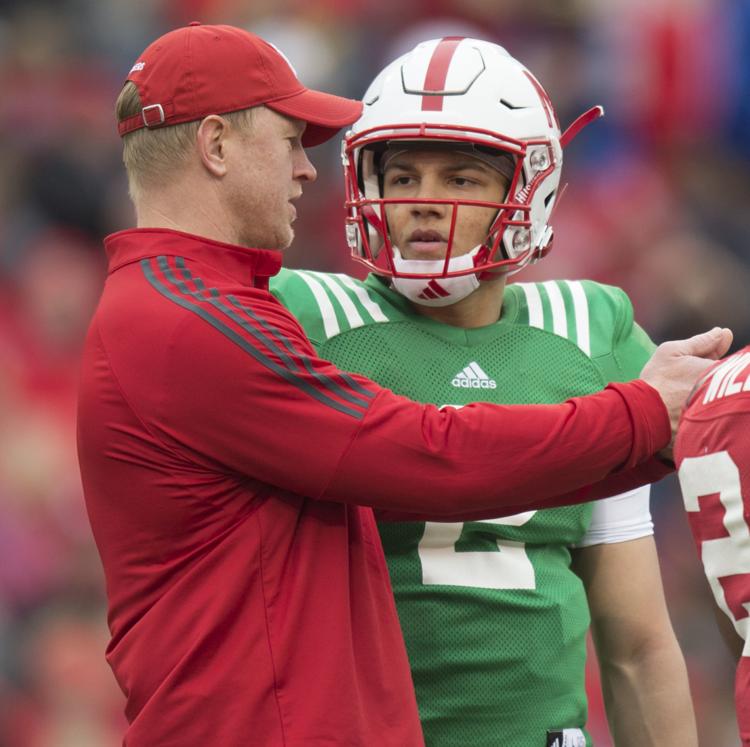 Red-White Spring Game, 4/21/18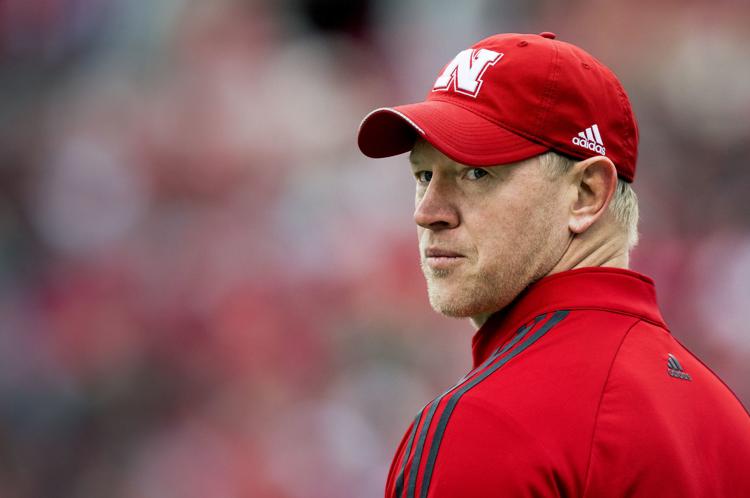 Red-White Spring Game, 4/21/18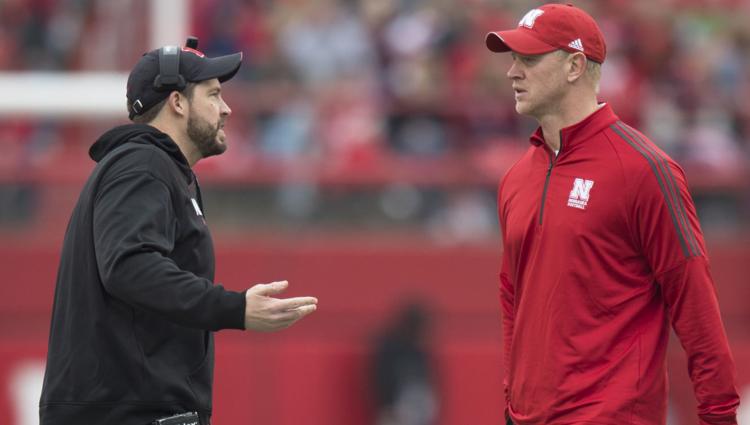 Red-White Spring Game, 4/21/18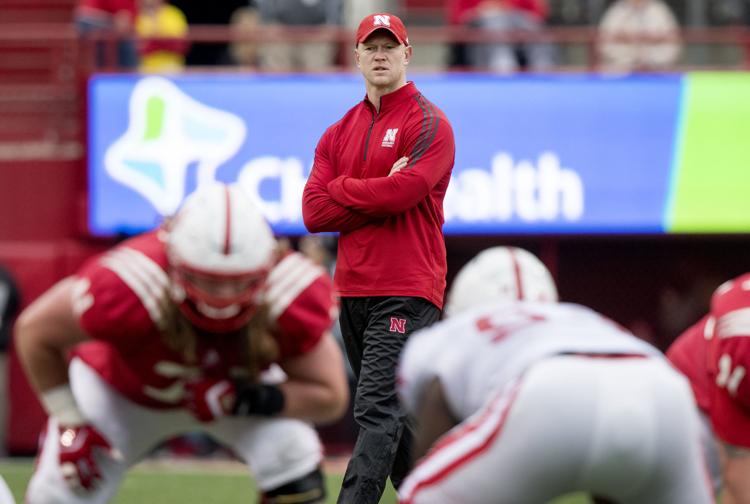 Red-White Spring Game, 4/21/18
Red-White Spring Game, 4/21/18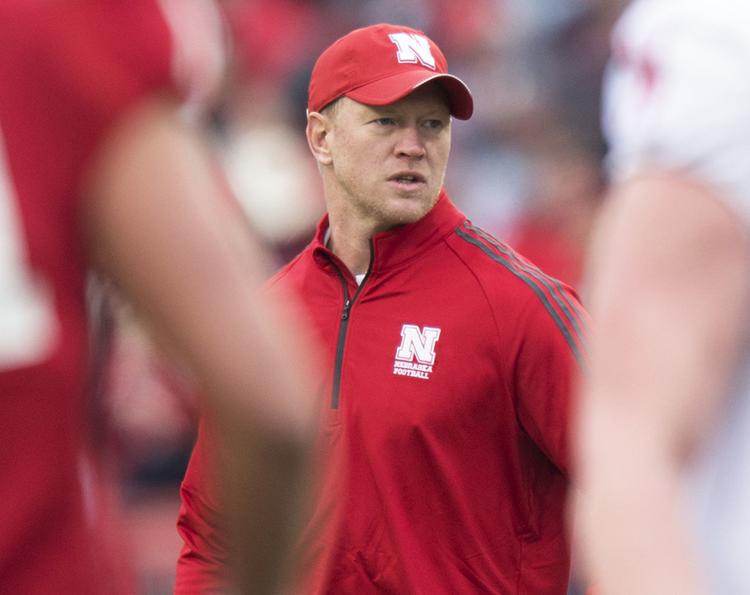 Red-White Spring Game, 4/21/18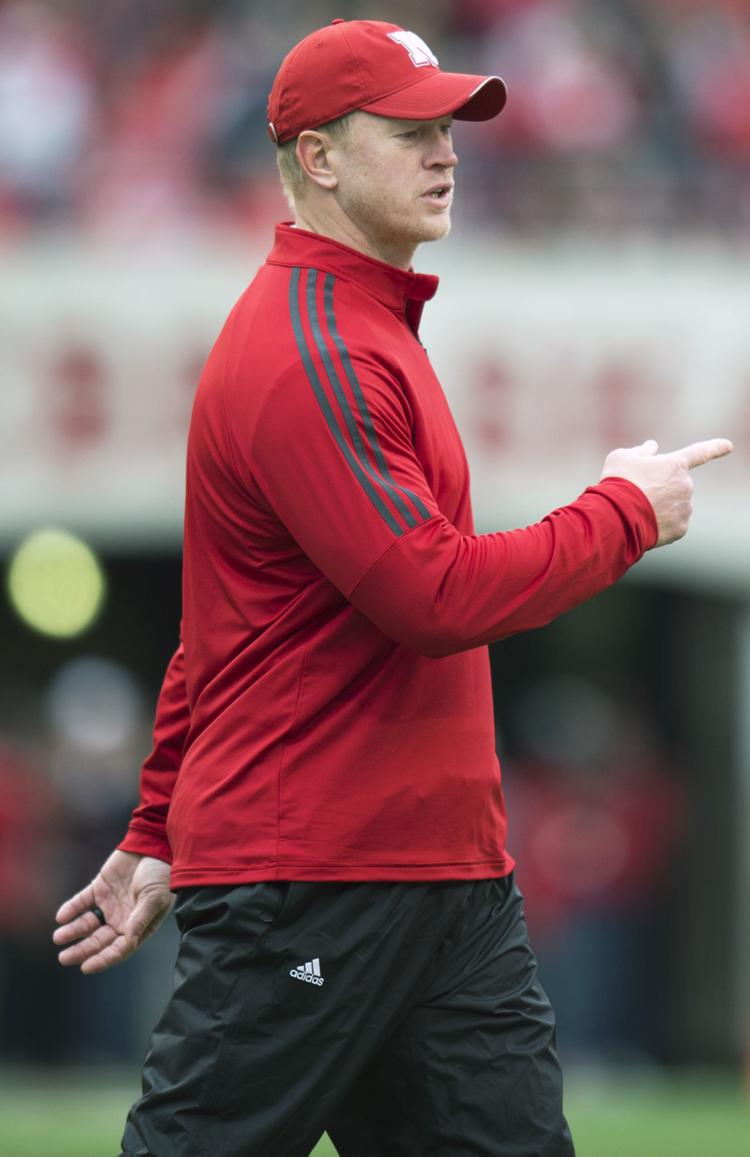 Red-White Spring Game, 4/21/18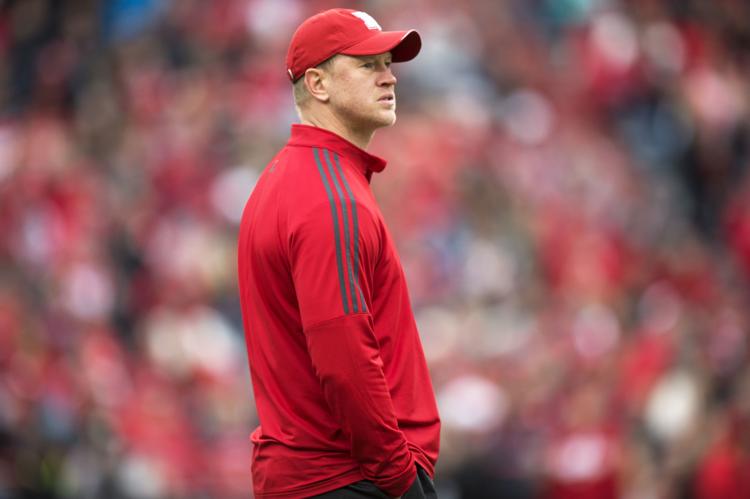 Red-White Spring Game, 4/21/18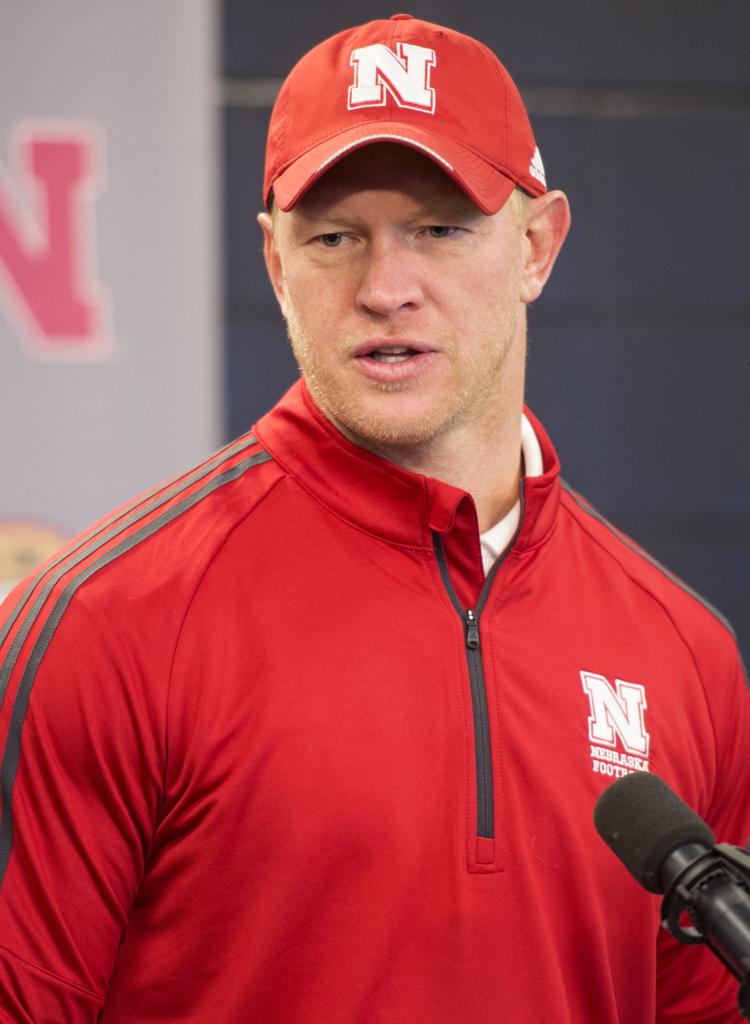 Red-White Spring Game, 4/21/18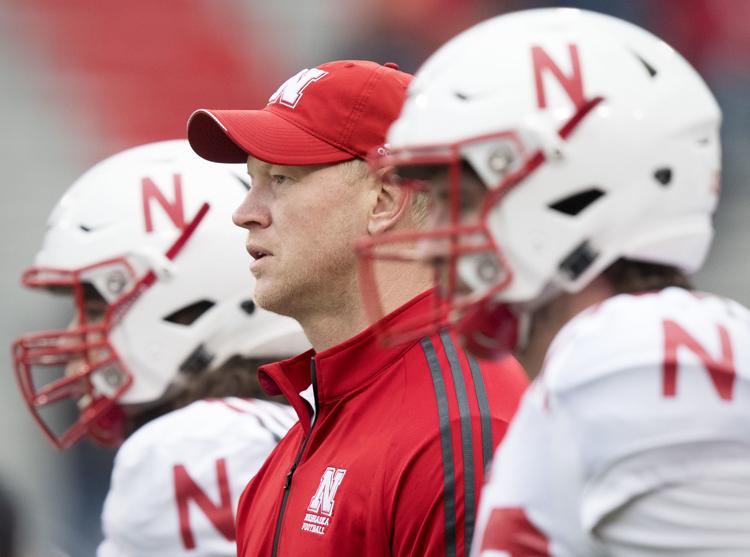 Red-White Spring Game, 4/21/18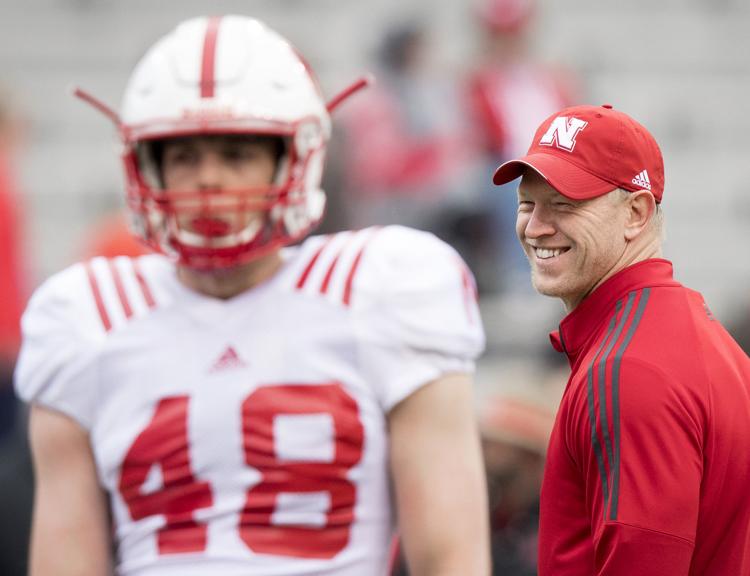 Red-White Spring Game, 4/21/18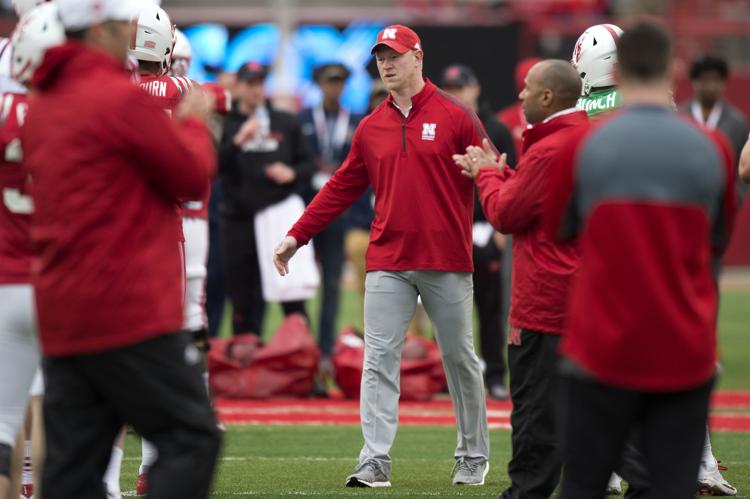 Red-White Spring Game, 4/21/18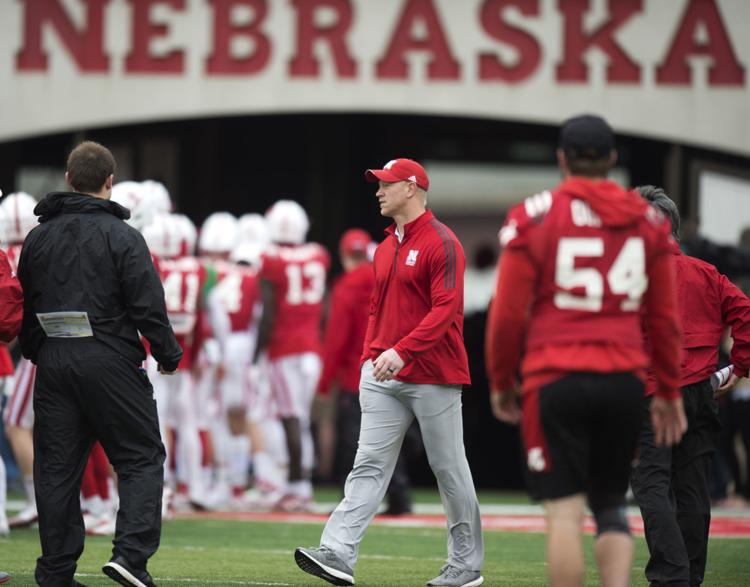 Lincoln vs. Sioux City, 5/17/18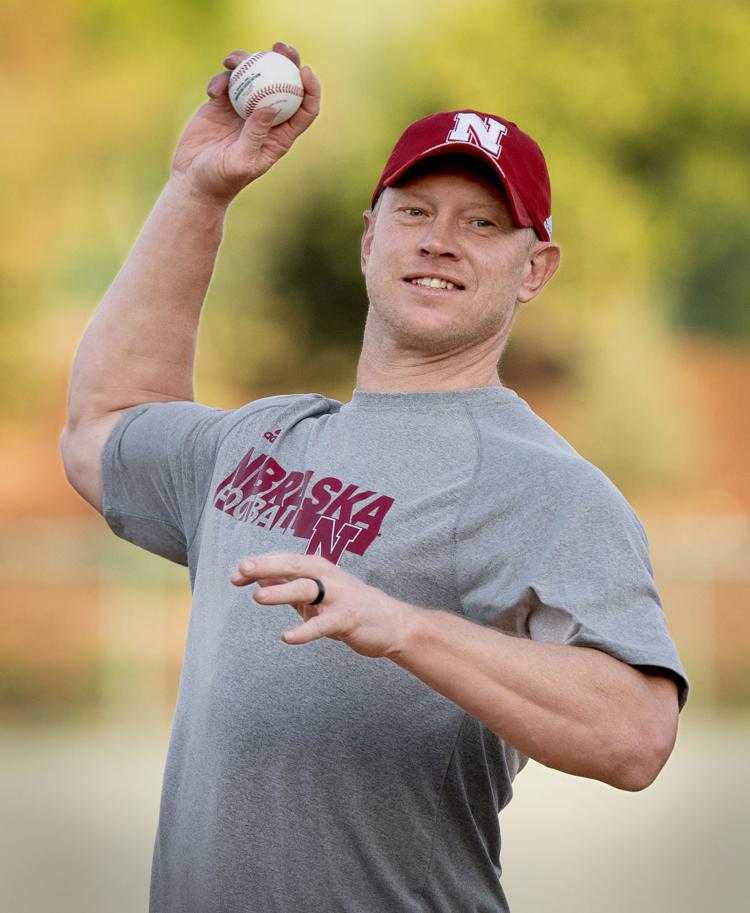 Lincoln vs. Sioux City, 5/17/18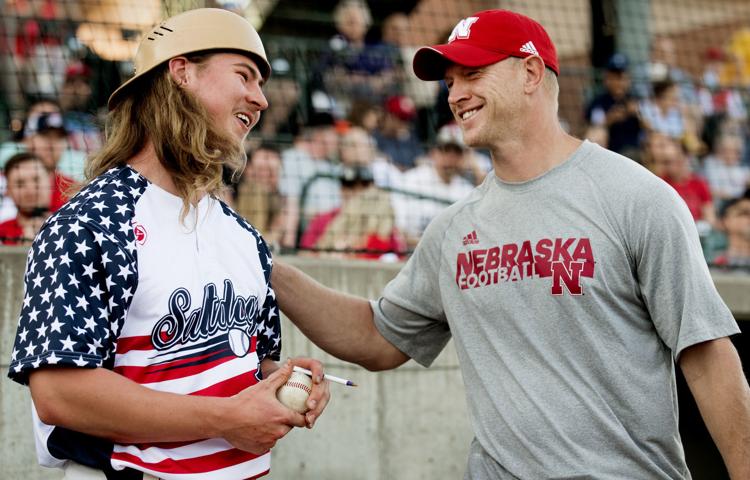 Friday Night Lights, 6/22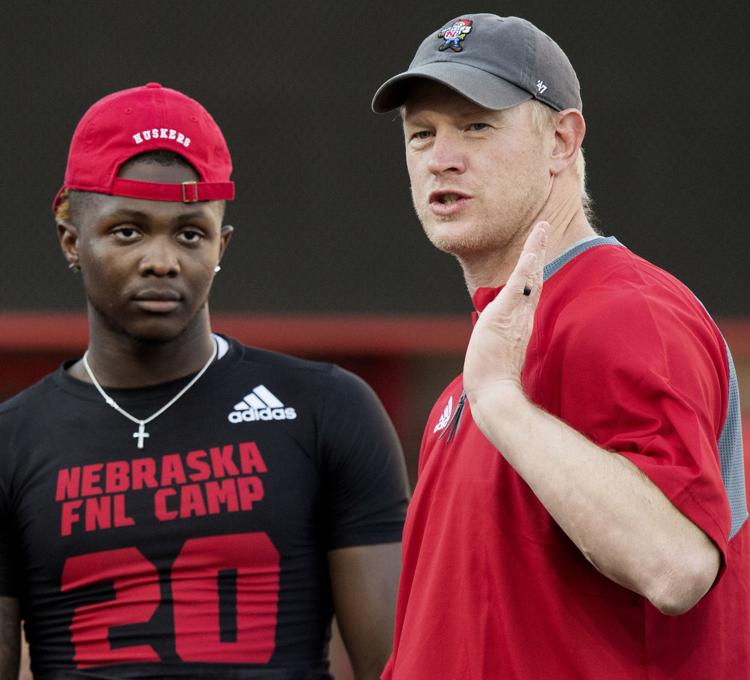 Friday Night Lights, 6/22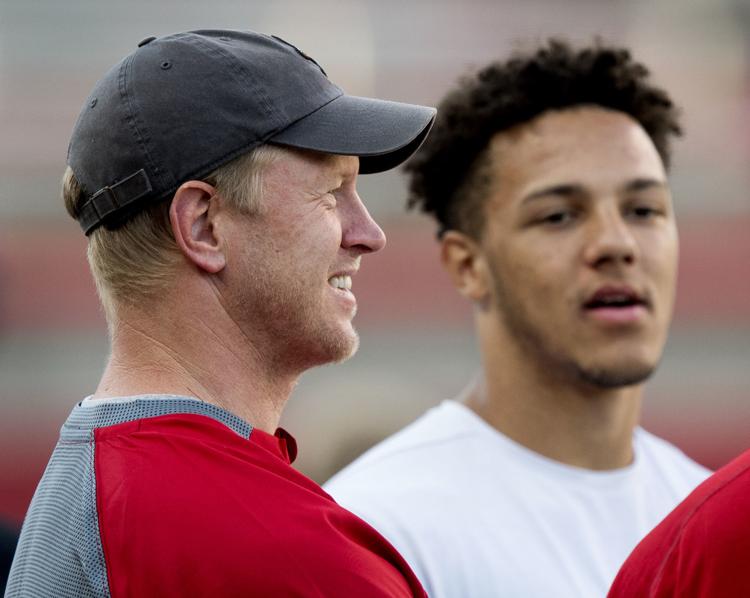 Friday Night Lights, 6/22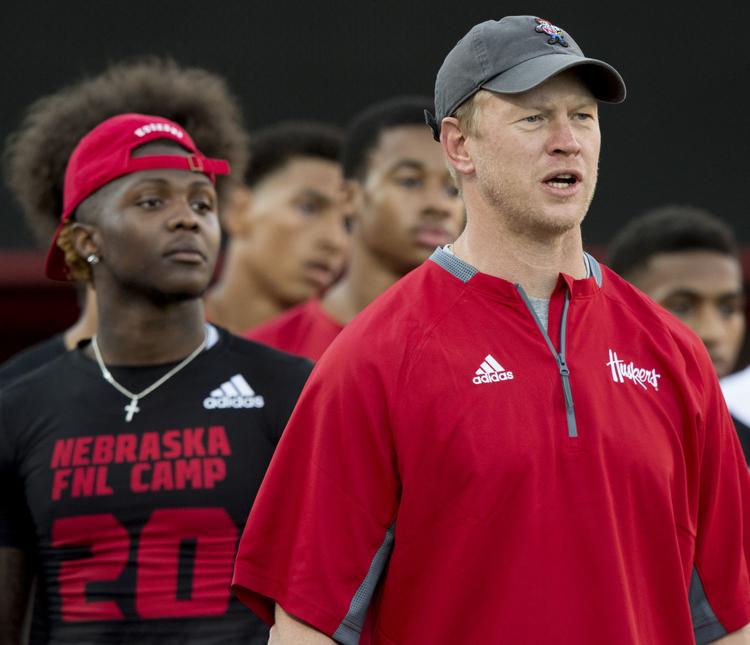 Friday Night Lights, 6/22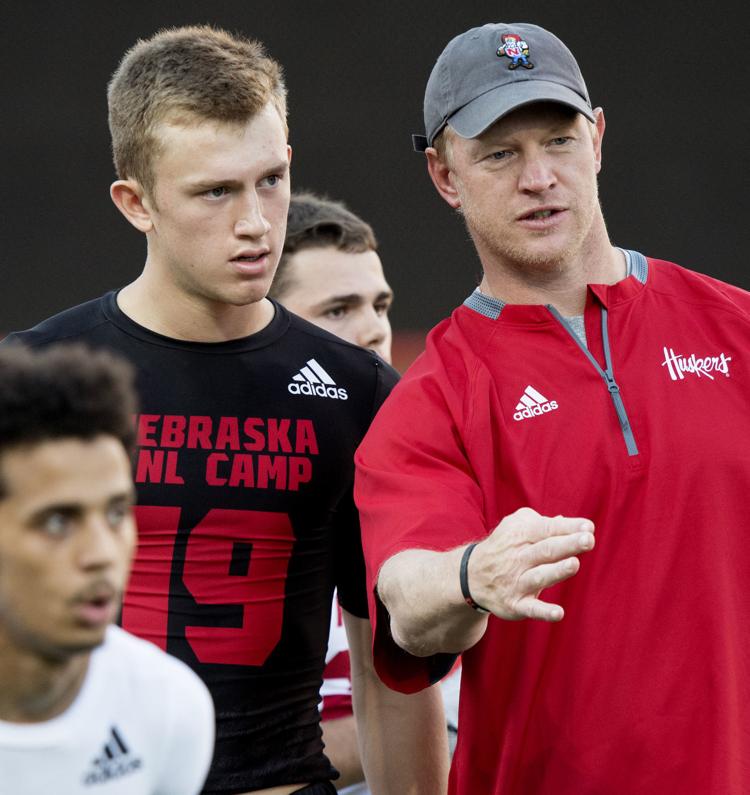 Friday Night Lights, 6/22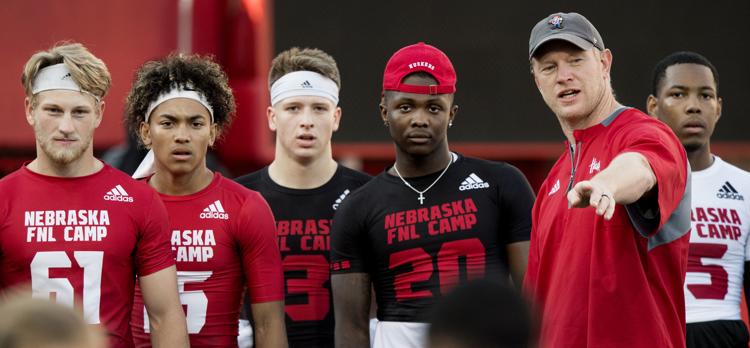 Friday Night Lights, 6/22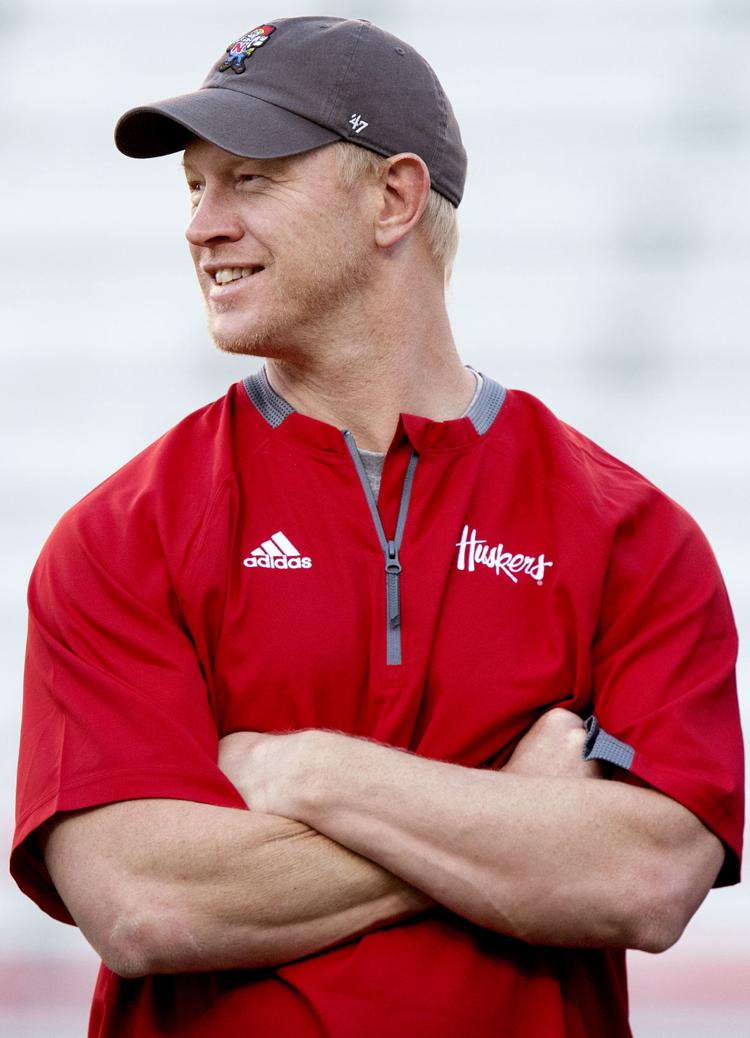 NU Press Conference, 08.02.2018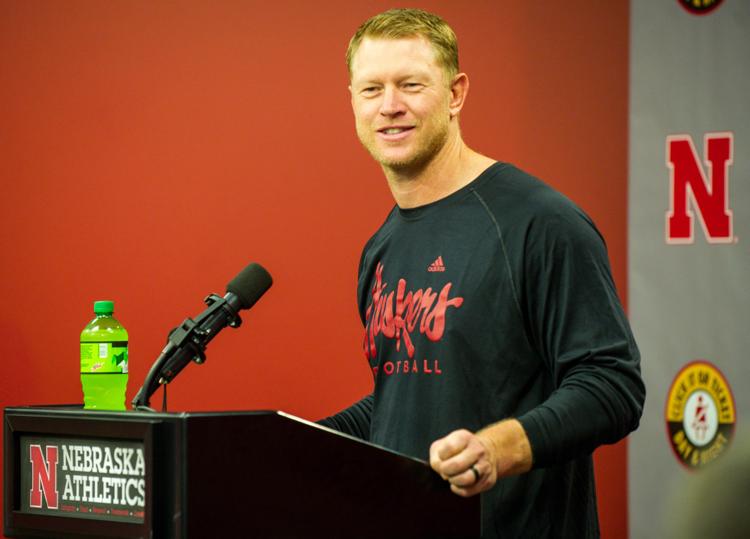 NU Press Conference, 08.02.2018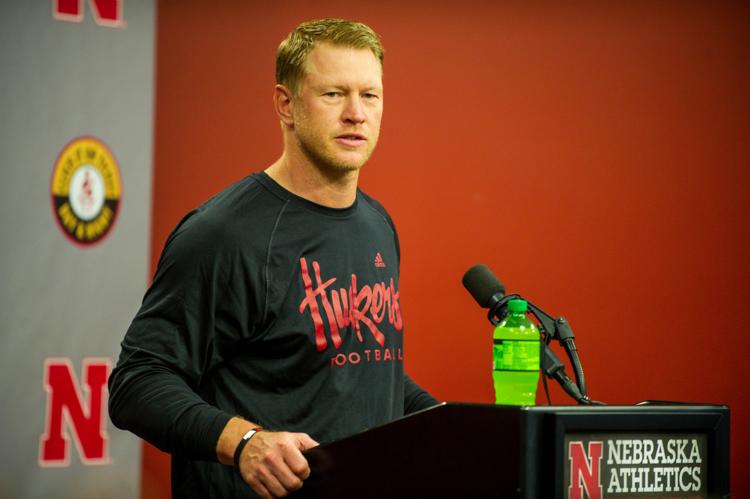 NU Press Conference, 08.02.2018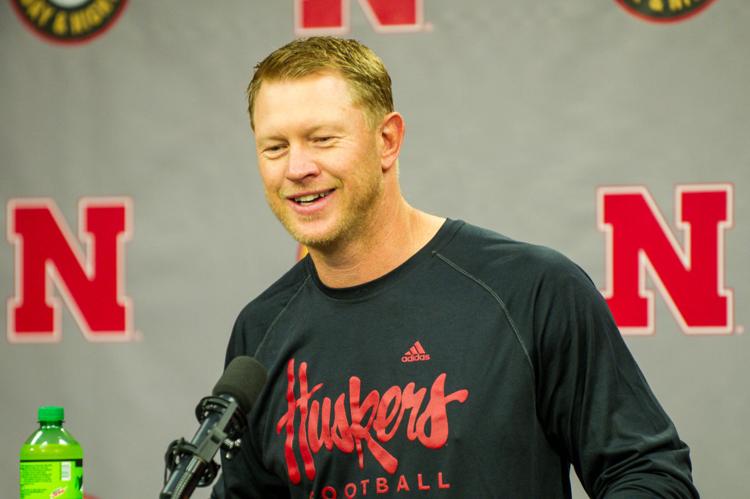 Huskers fall practice, Day 5, 8/8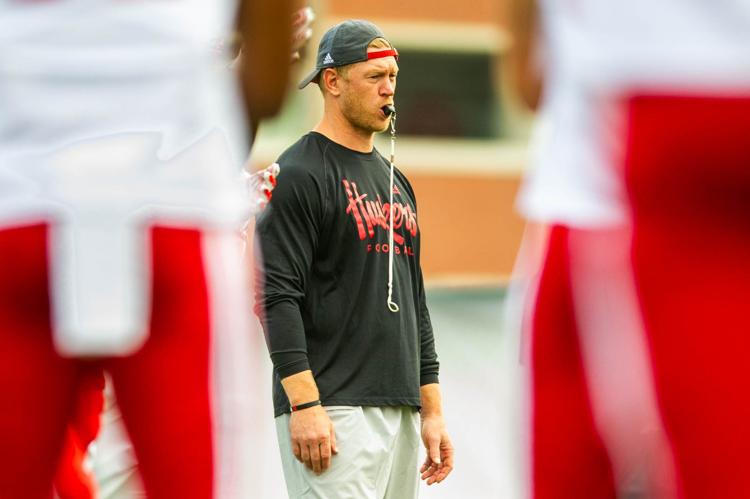 Fan Day, 8.17.18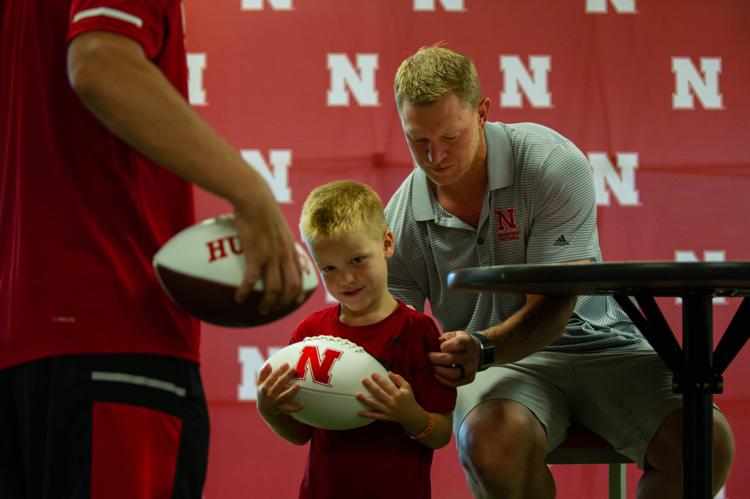 Fan Day, 8.17.18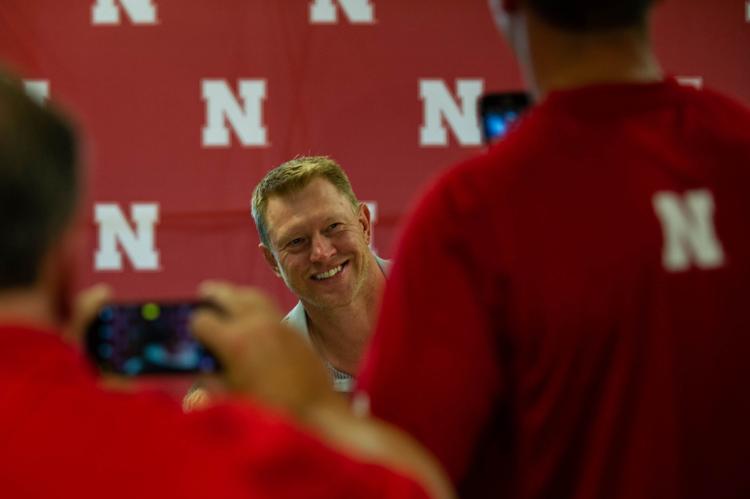 Fan Day, 8.17.18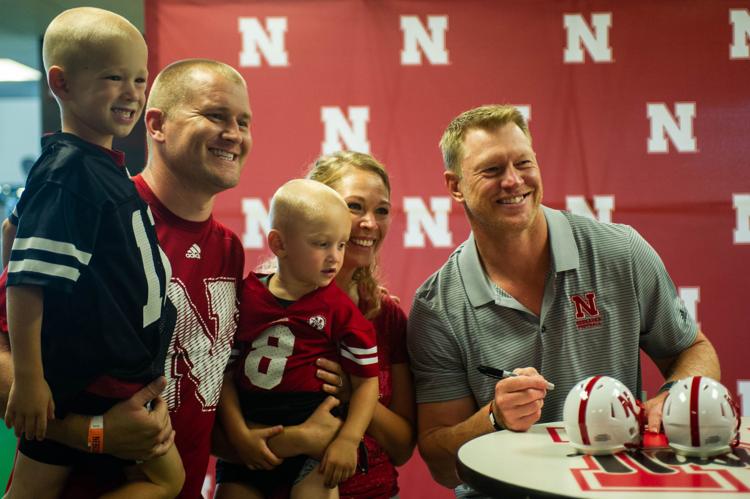 Nebraska Athletics News Conference, 8.26.18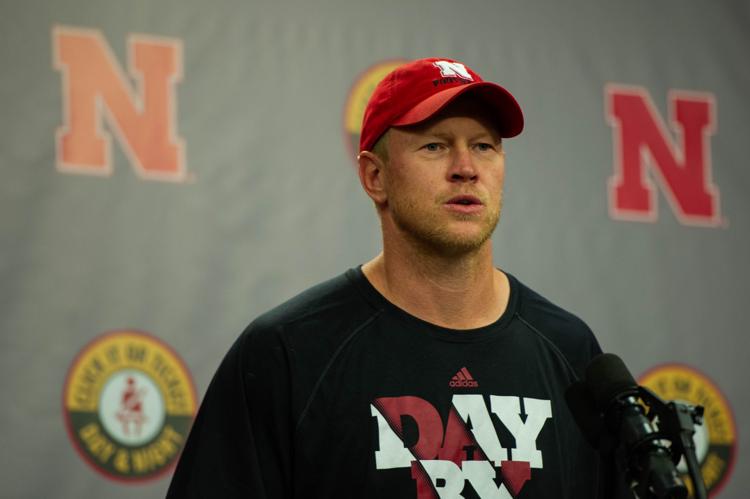 Nebraska Athletics News Conference, 8.26.18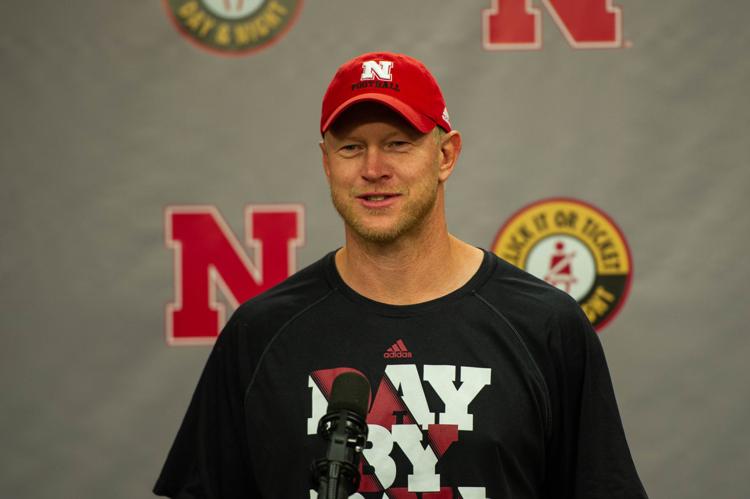 Nebraska Athletics News Conference, 8.26.18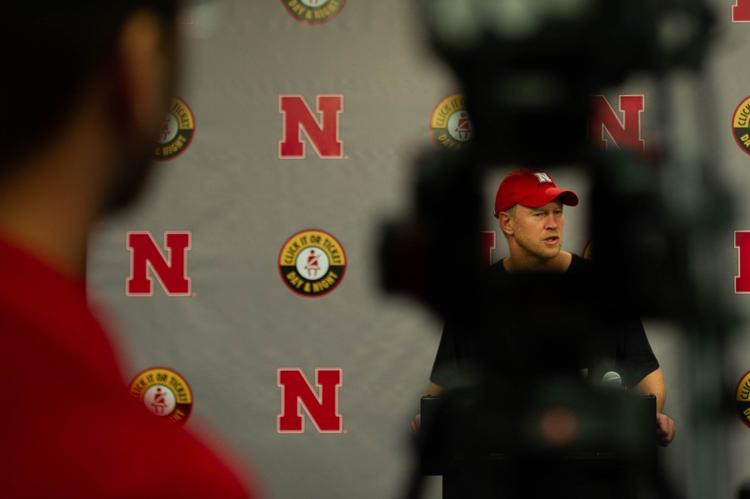 Akron vs. Nebraska, college football, 9.1.18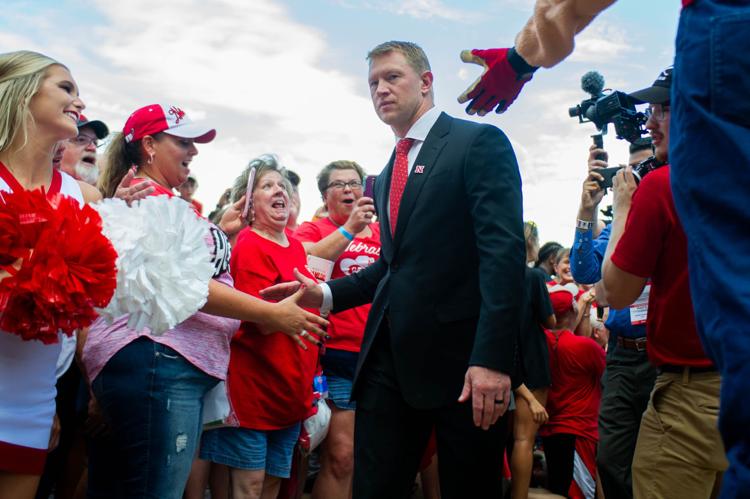 Akron vs. Nebraska, college football, 9.1.18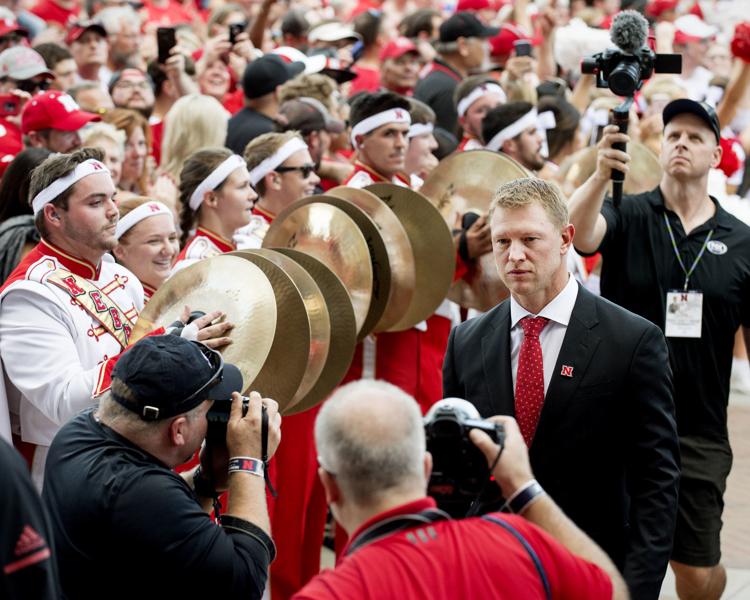 Akron vs. Nebraska, college football, 9.1.18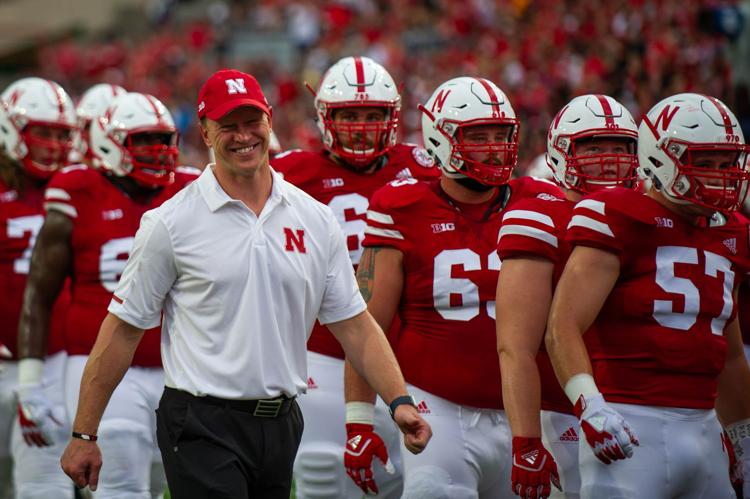 Akron vs. Nebraska, college football, 9.1.18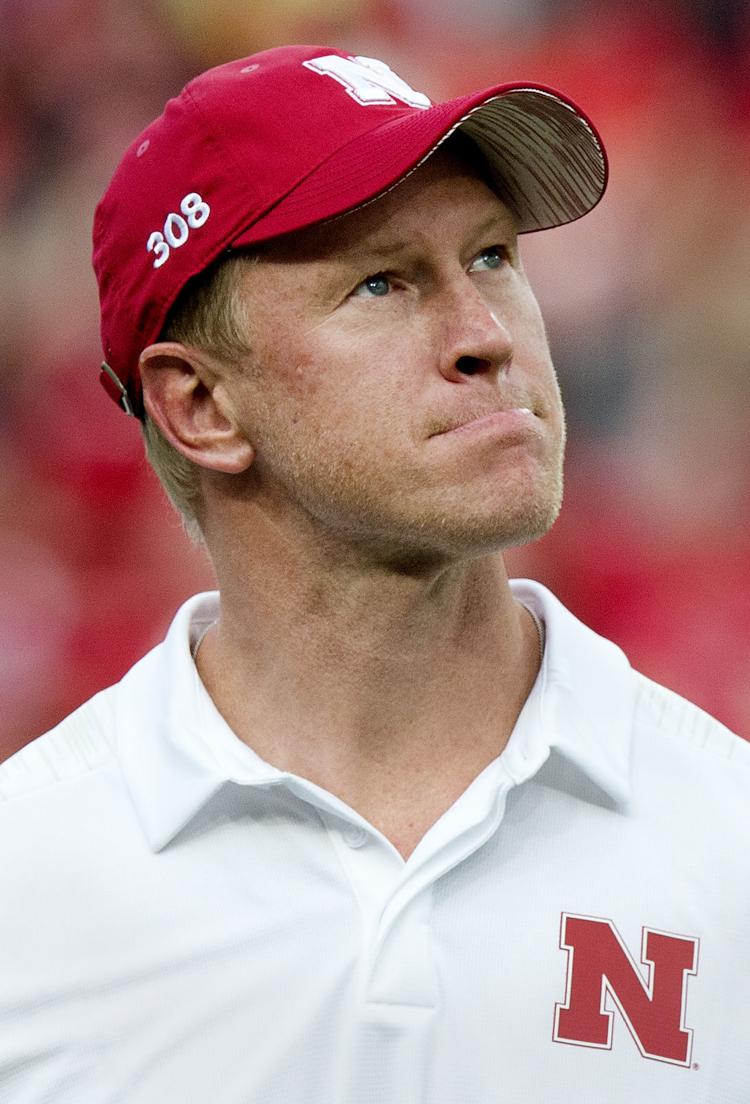 Akron vs. Nebraska, college football, 9.1.18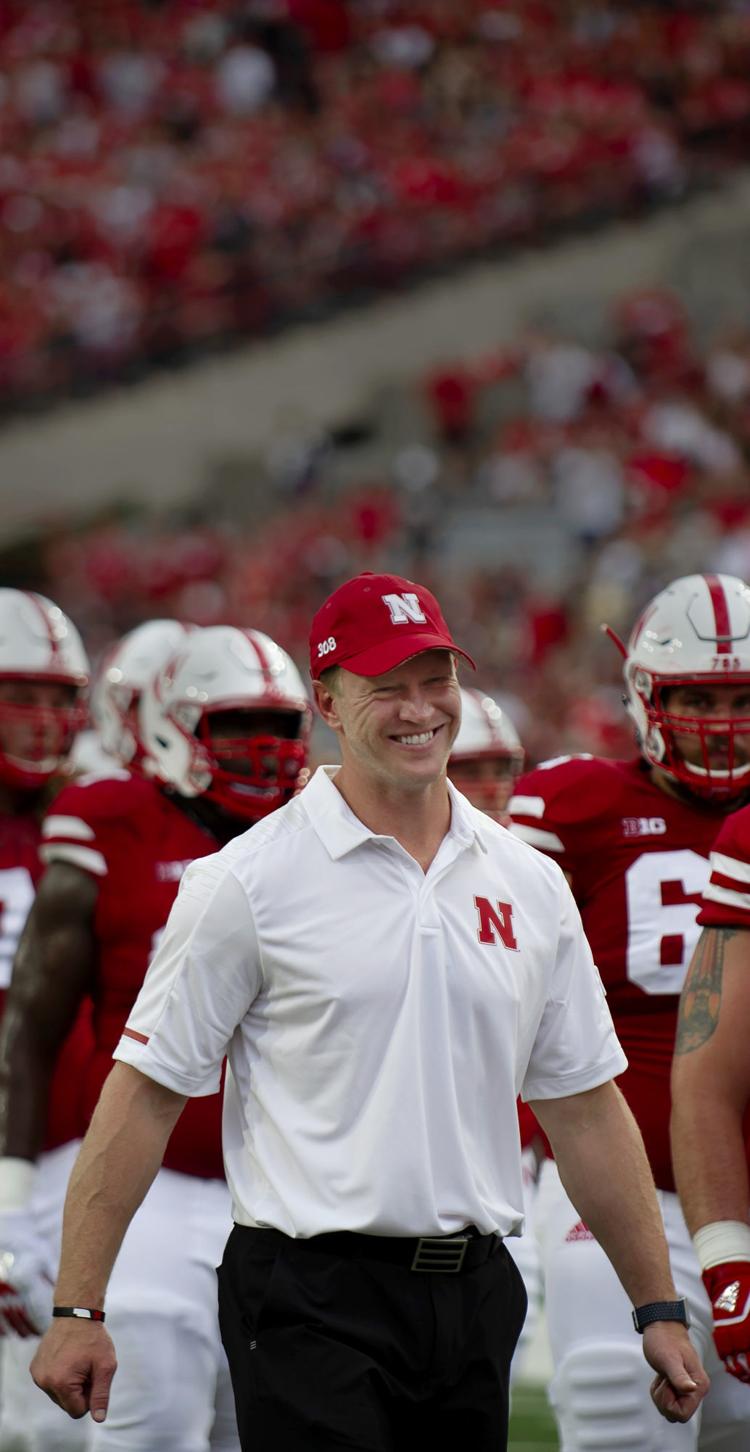 Colorado vs. Nebraska, 9/8/18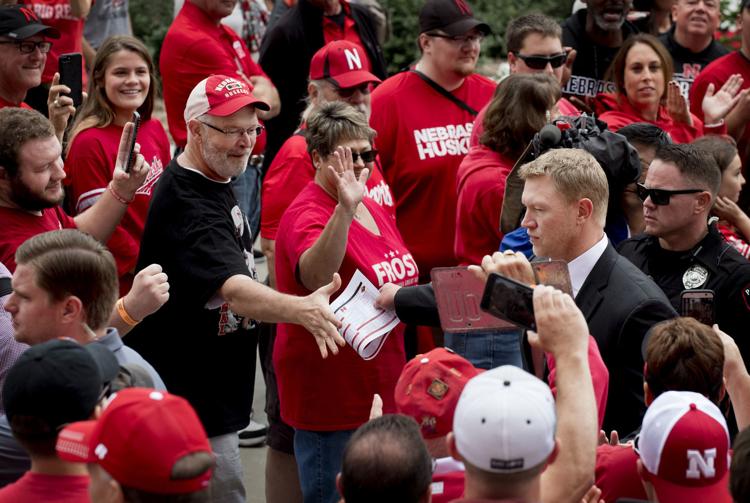 Colorado vs. Nebraska, 9/8/18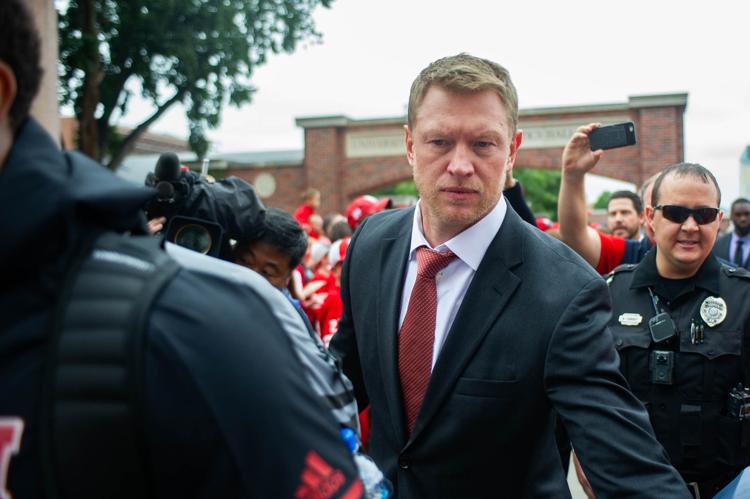 Colorado vs. Nebraska, 9/8/18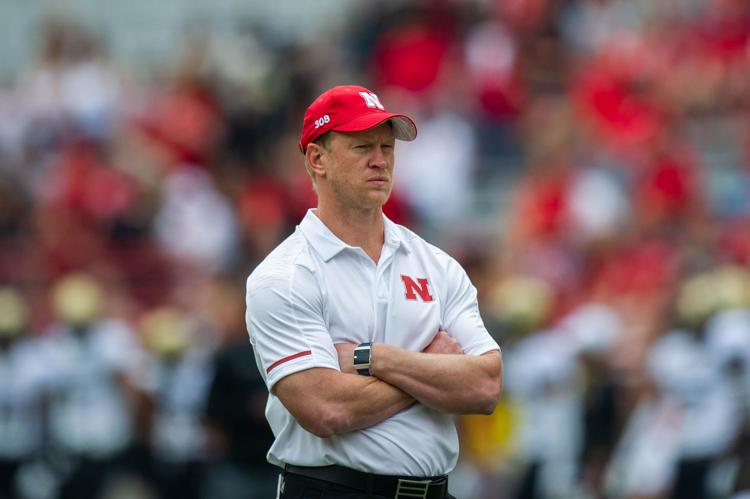 Colorado vs. Nebraska, 9/8/18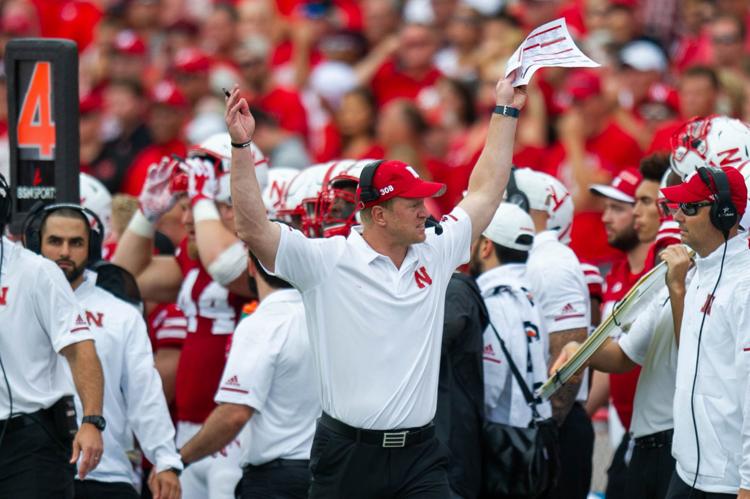 Colorado vs. Nebraska, 9/8/18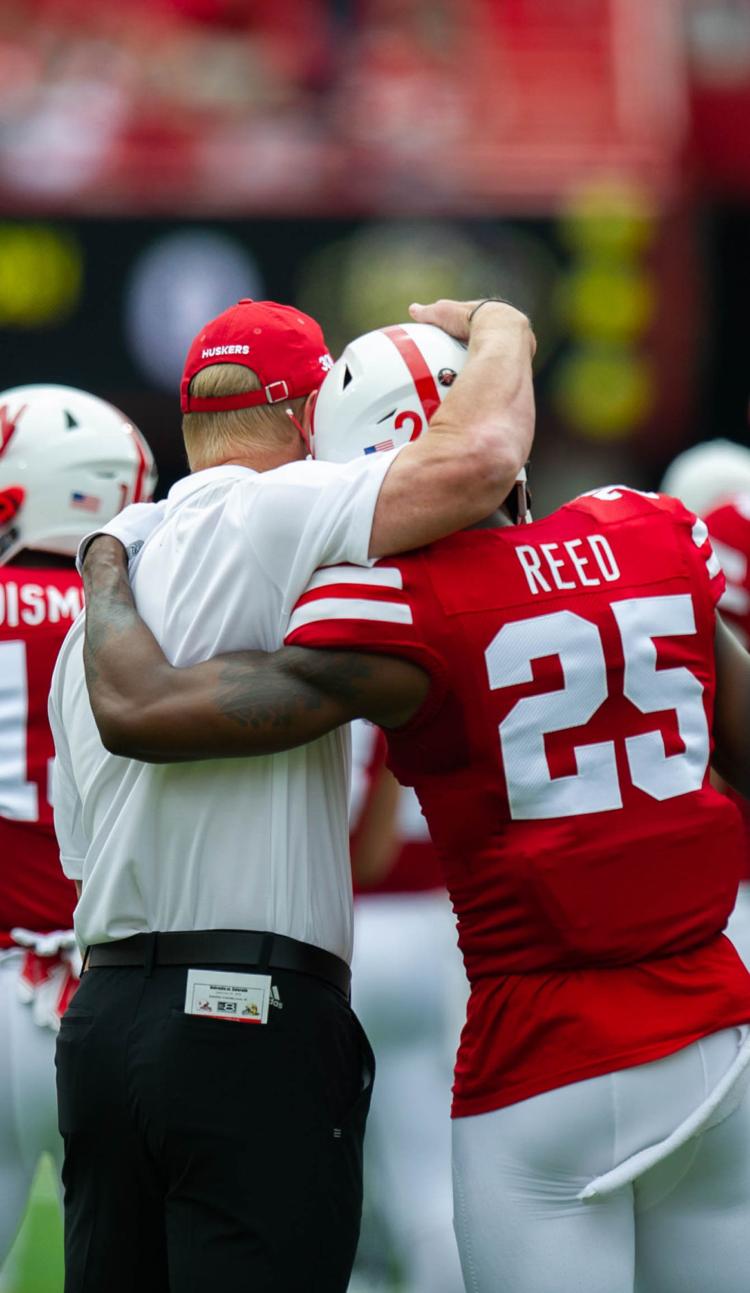 Colorado vs. Nebraska, 9/8/18
Colorado vs. Nebraska, 9/8/18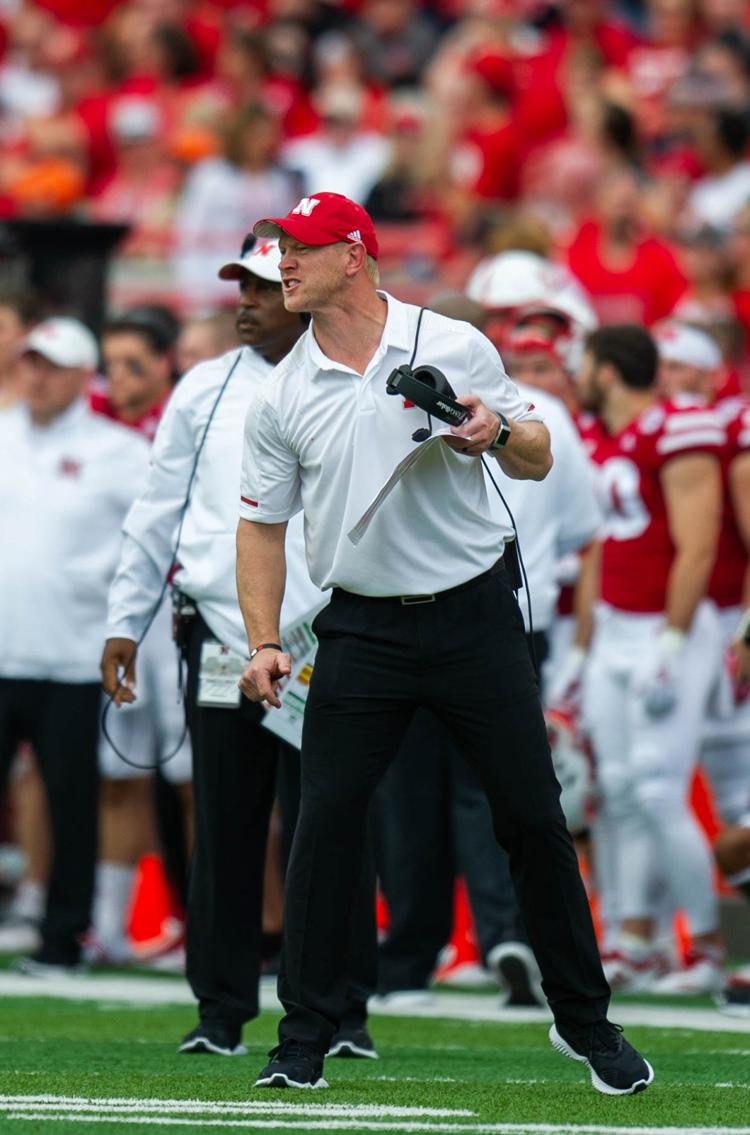 Troy vs. Nebraska, 9/15/18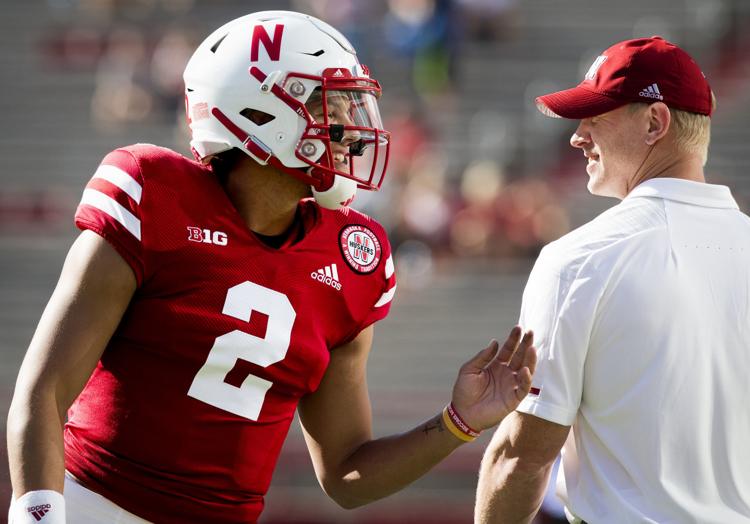 Troy vs. Nebraska, 9/15/18
Nebraska vs. Purdue, 9/29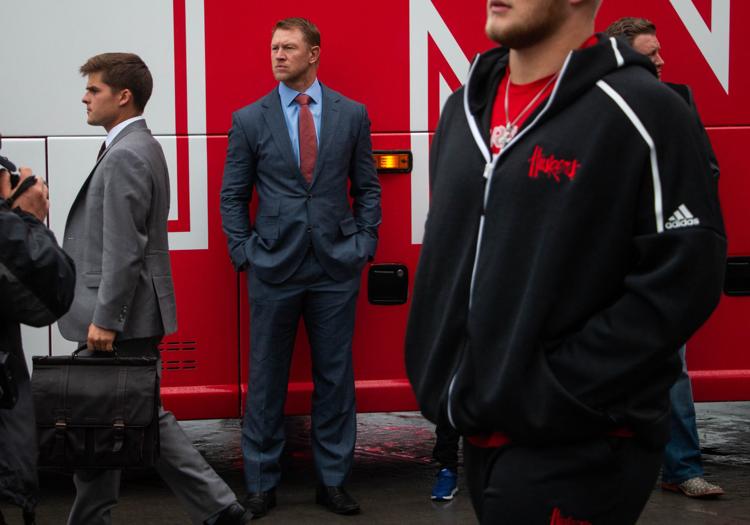 Nebraska vs. Purdue, 9/29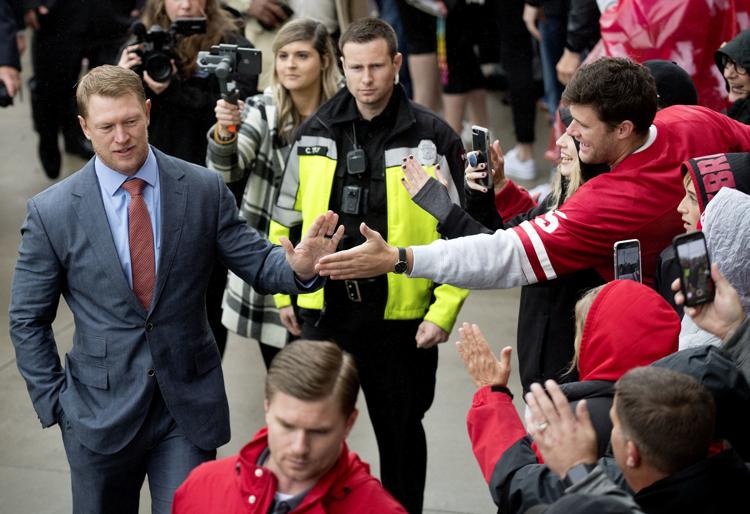 Nebraska vs. Purdue, 9/29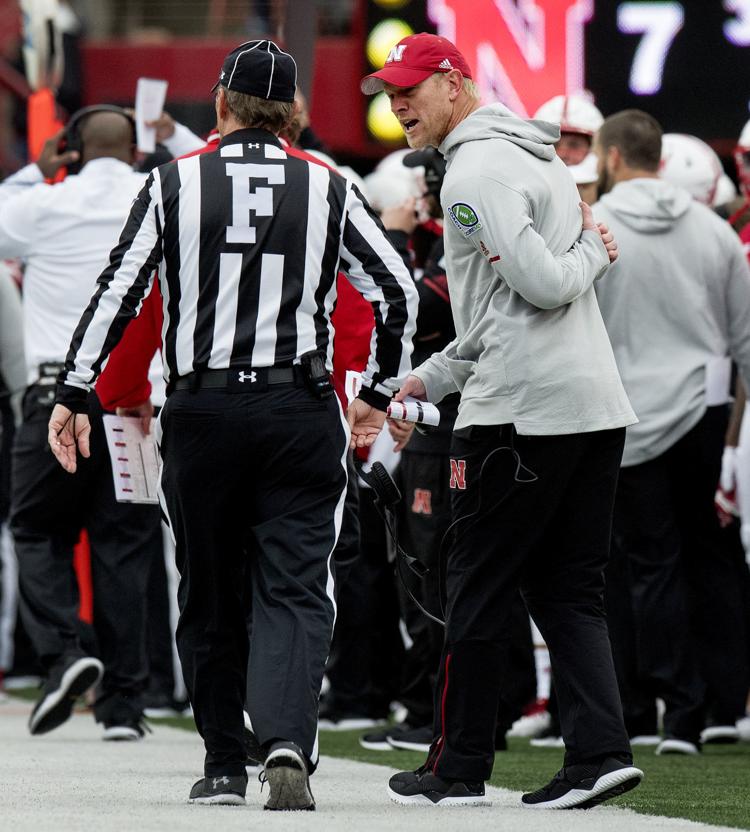 Nebraska vs. Purdue, 9/29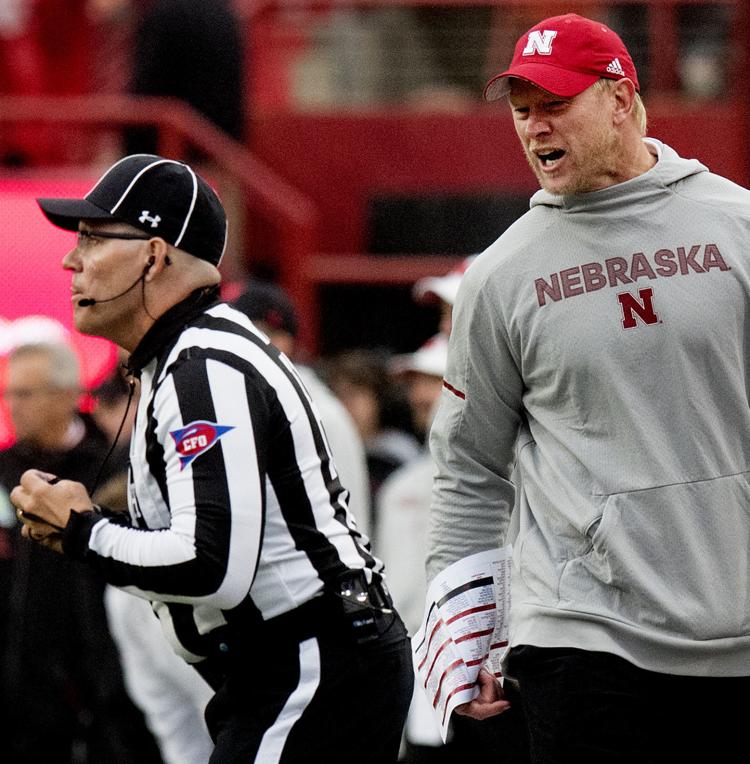 Nebraska vs. Purdue, 9/29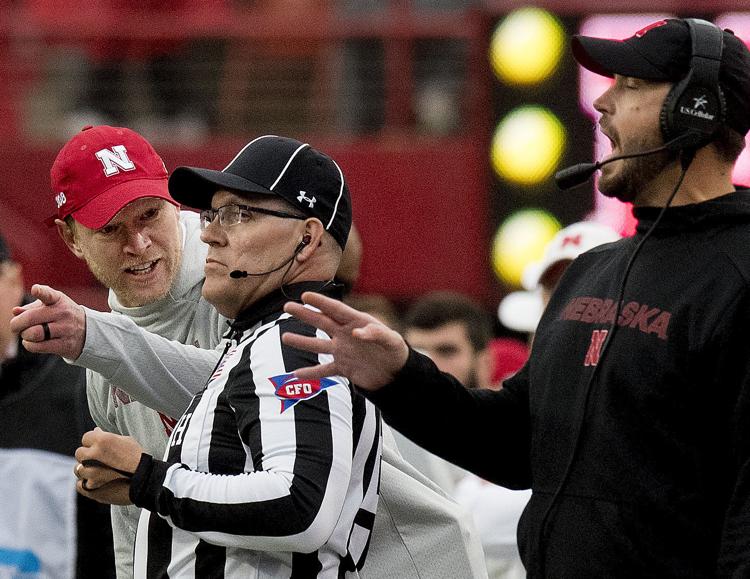 Nebraska vs. Purdue, 9/29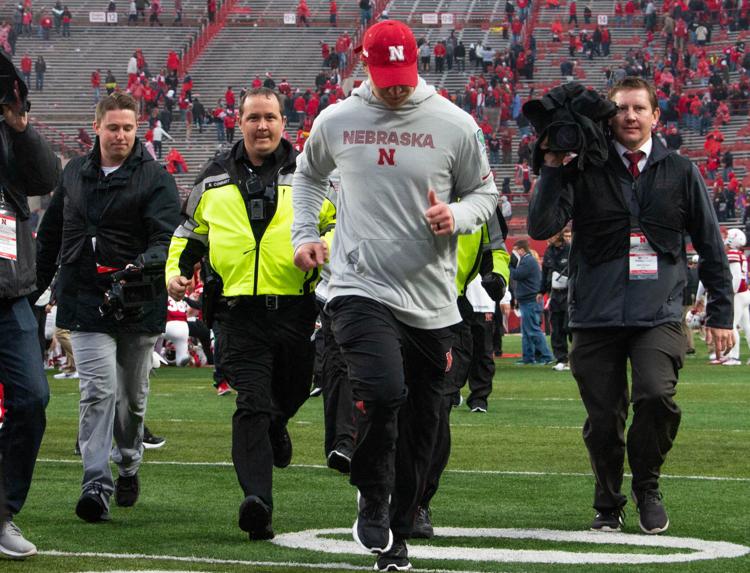 Nebraska vs. Purdue, 9/29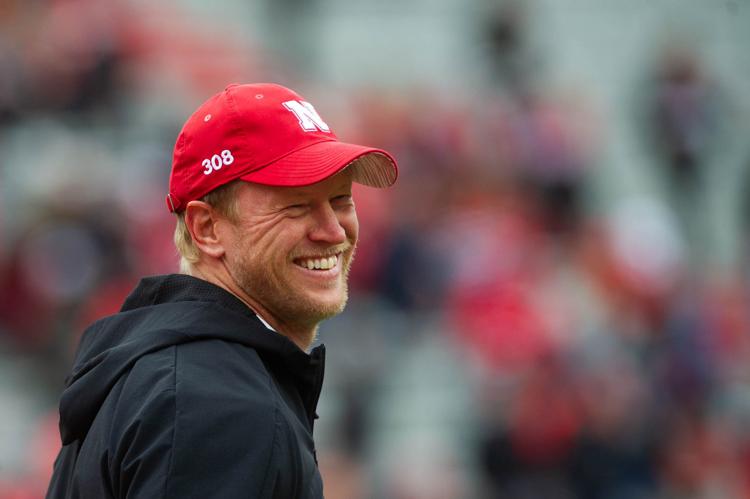 Nebraska vs. Northwestern, 10/13/18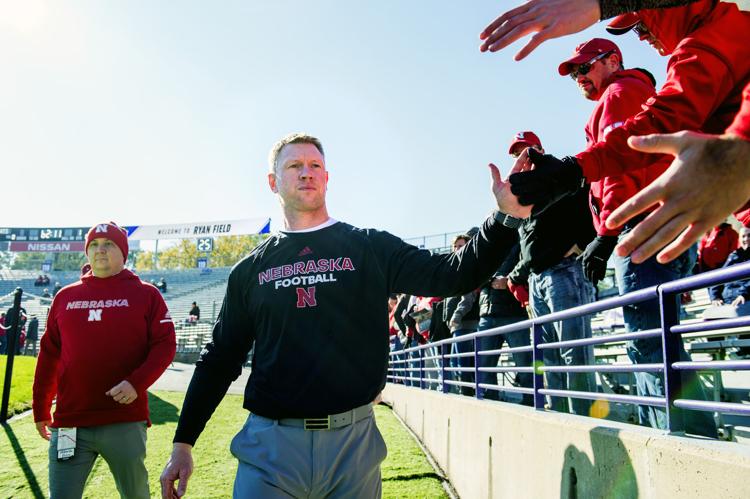 Nebraska vs. Northwestern, 10/13/18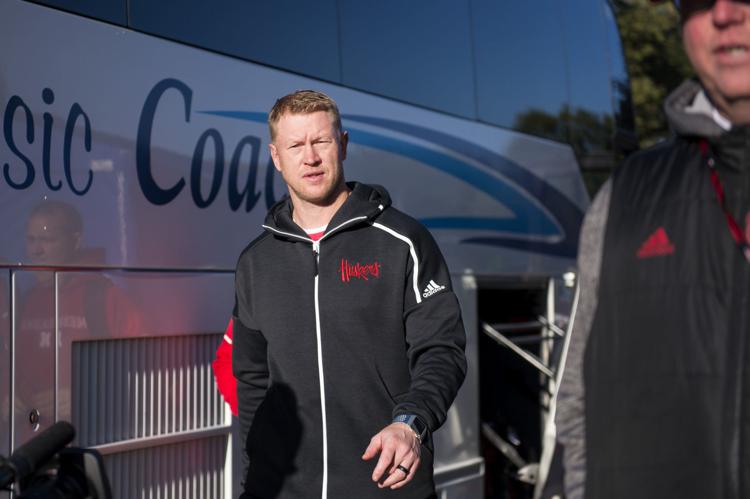 Nebraska vs. Northwestern, 10/13/18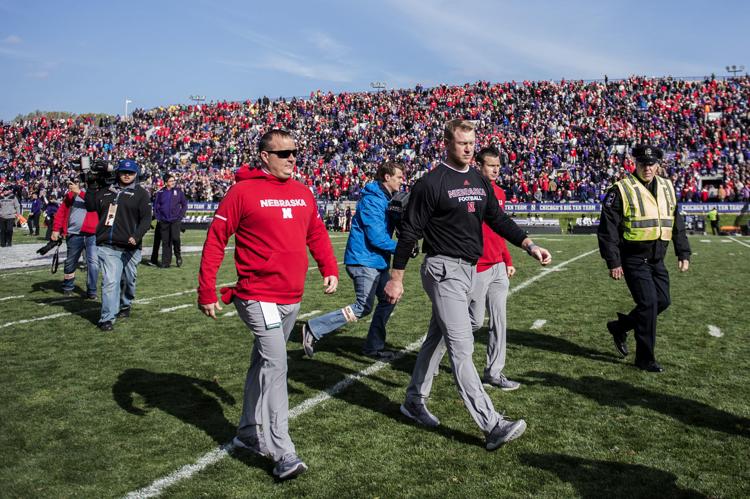 Nebraska vs. Northwestern, 10/13/18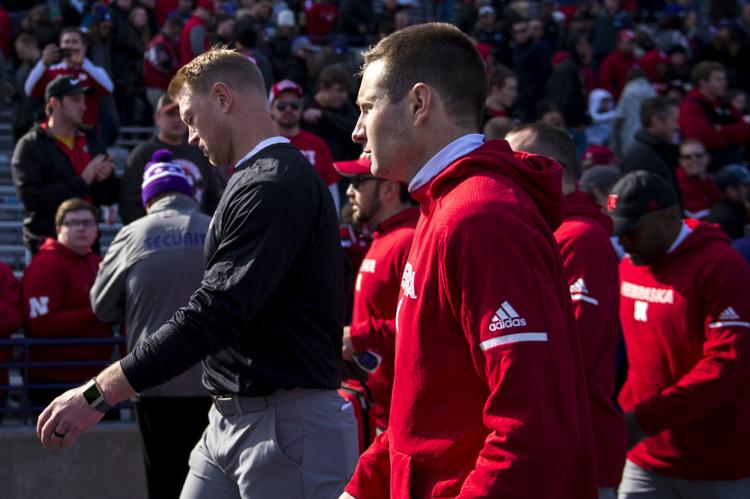 Nebraska vs. Northwestern, 10/13/18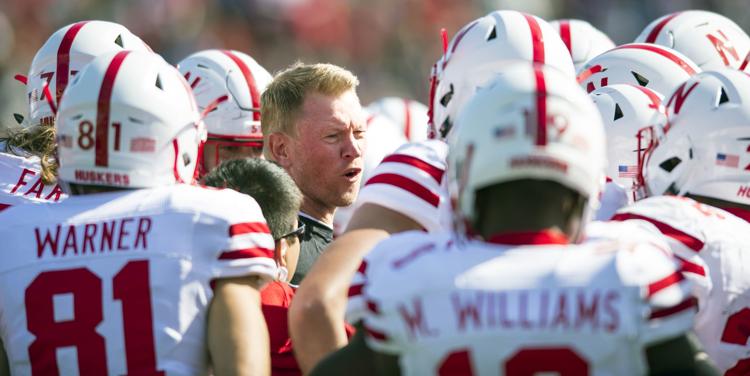 Nebraska vs. Northwestern, 10/13/18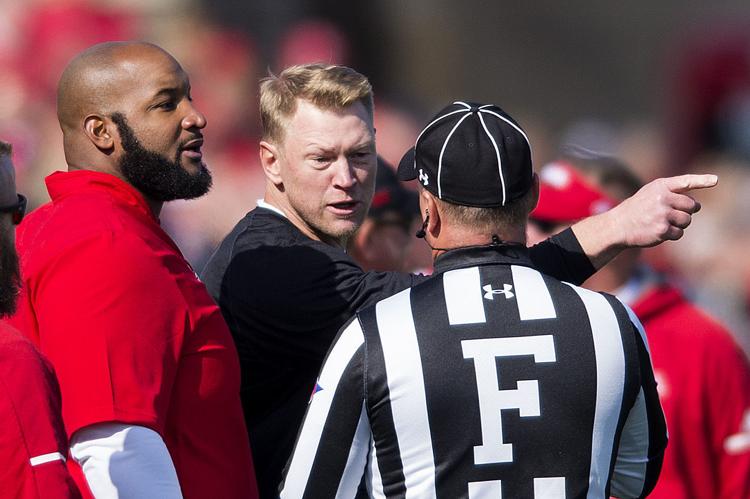 Nebraska vs. Northwestern, 10/13/18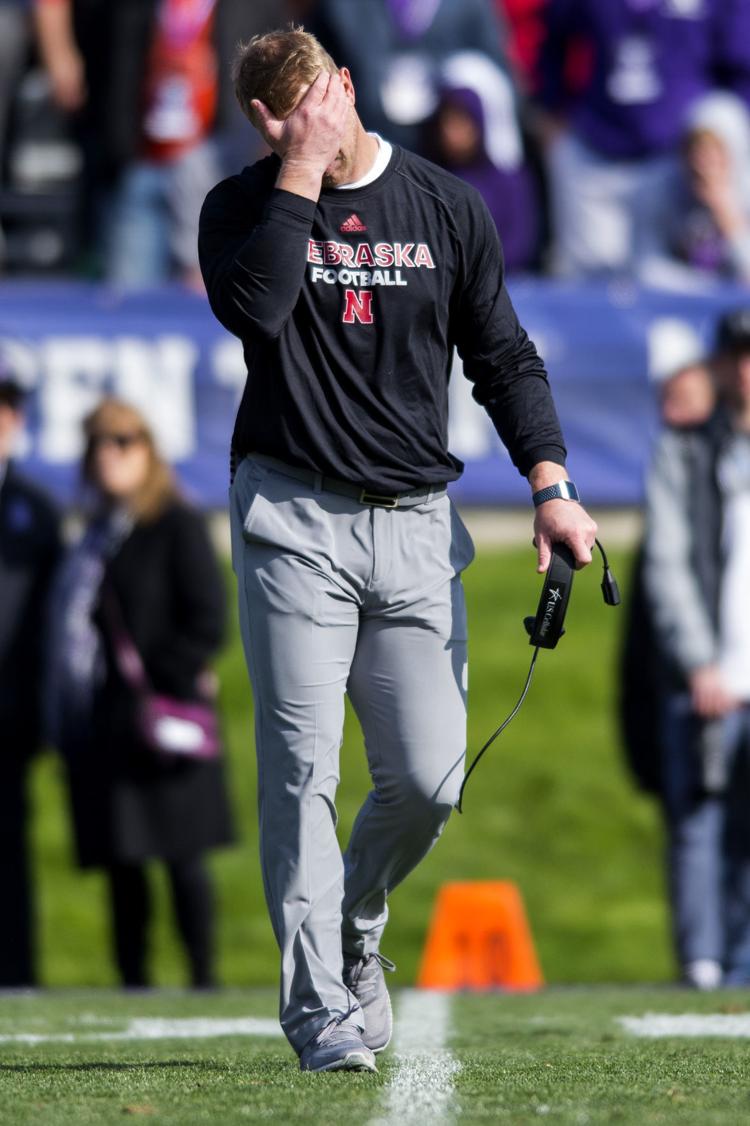 NU football vs. Minnesota, 10/20/18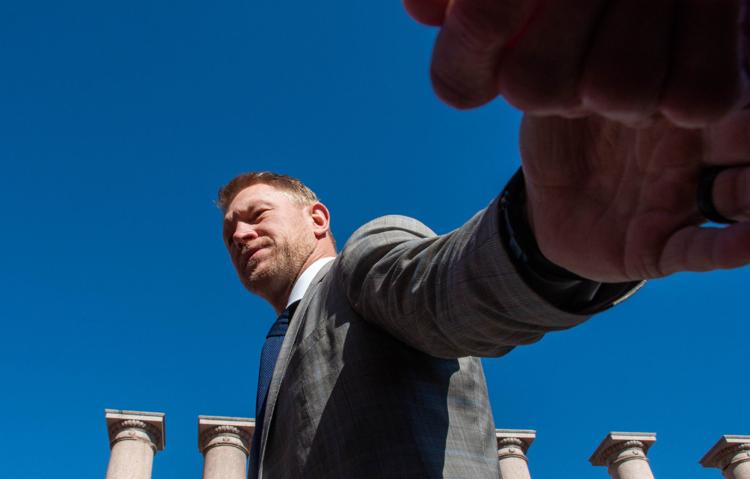 NU football vs. Minnesota, 10/20/18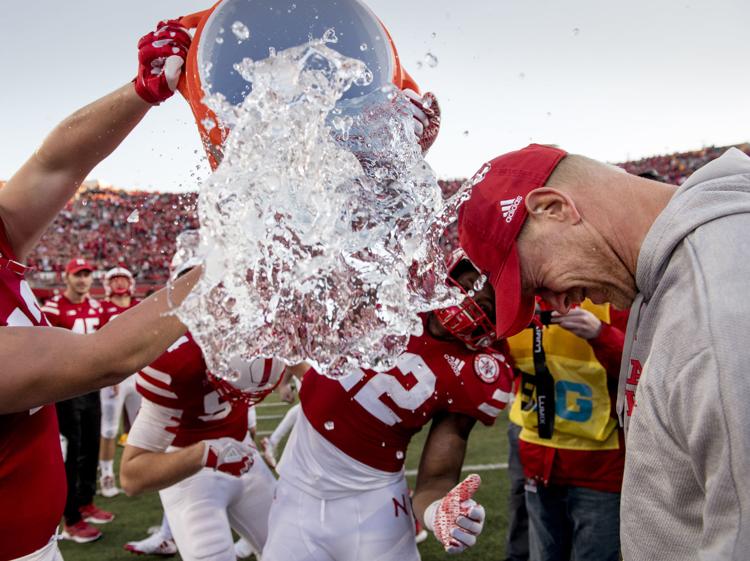 NU football vs. Minnesota, 10/20/18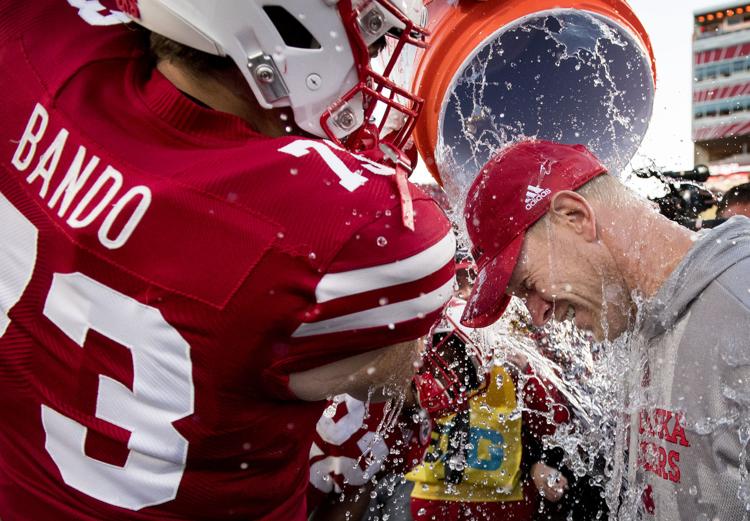 NU football vs. Minnesota, 10/20/18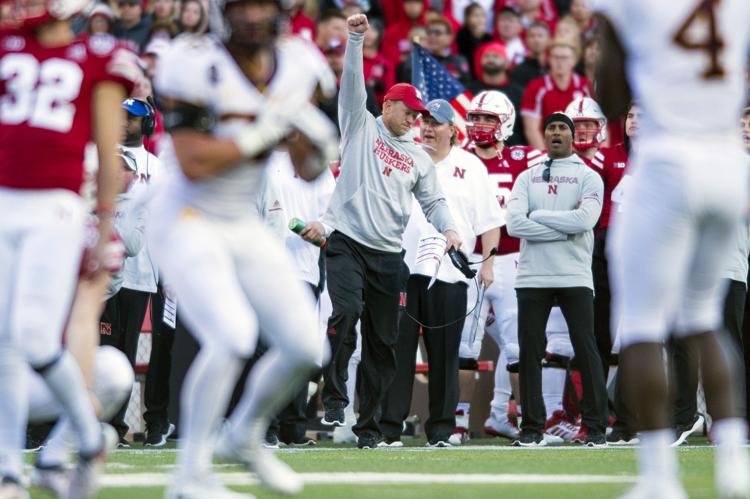 NU football vs. Minnesota, 10/20/18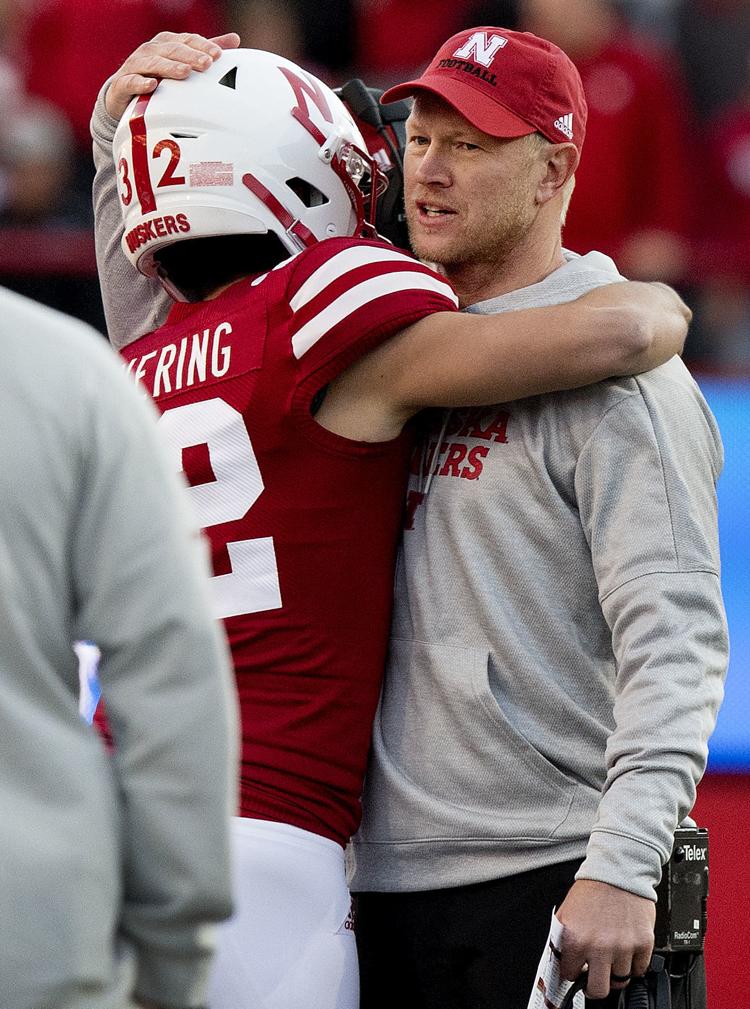 NU football vs. Minnesota, 10/20/18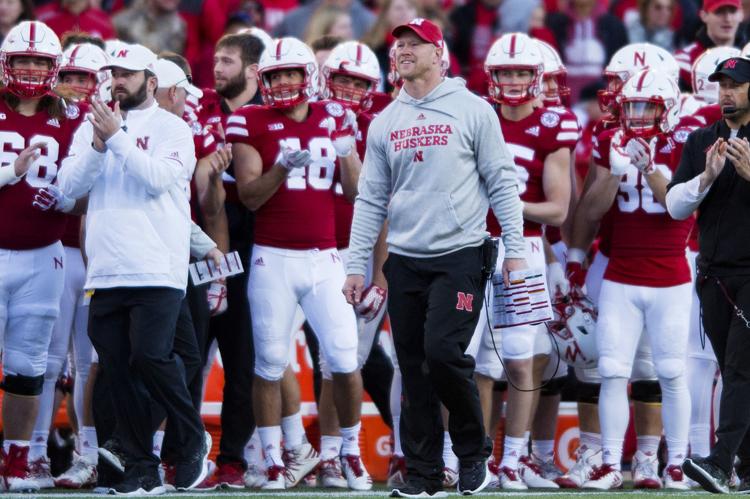 NU football vs. Minnesota, 10/20/18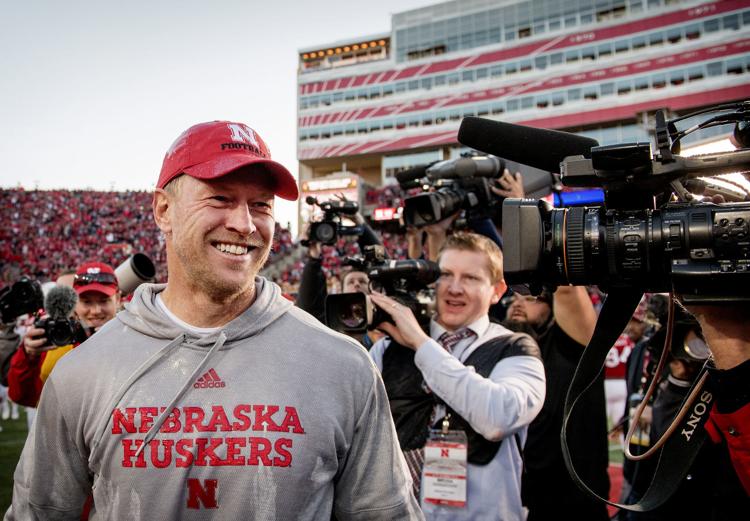 NU football vs. Minnesota, 10/20/18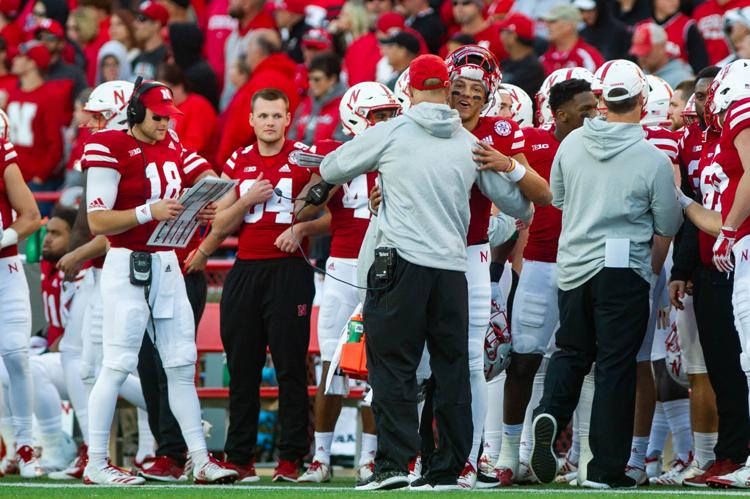 NU football vs. Minnesota, 10/20/18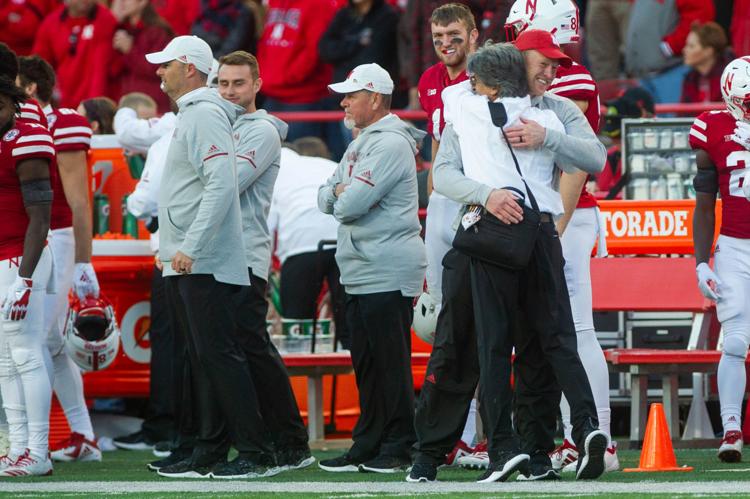 NU football vs. Minnesota, 10/20/18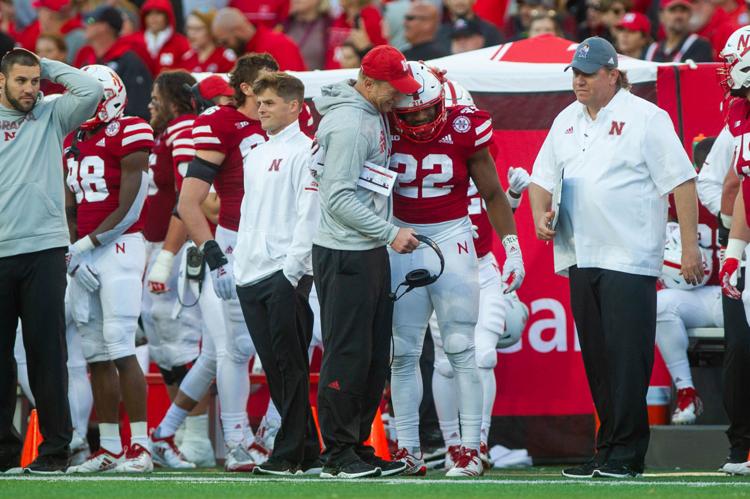 NU football vs. Minnesota, 10/20/18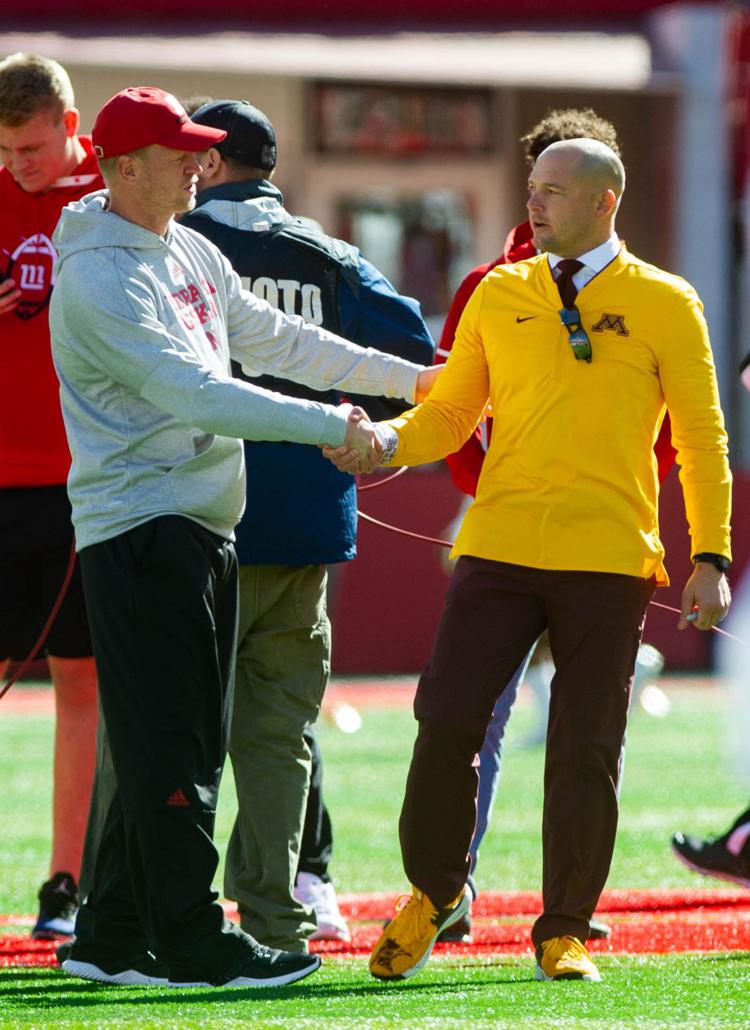 NU Football vs. Minnesota, 10/20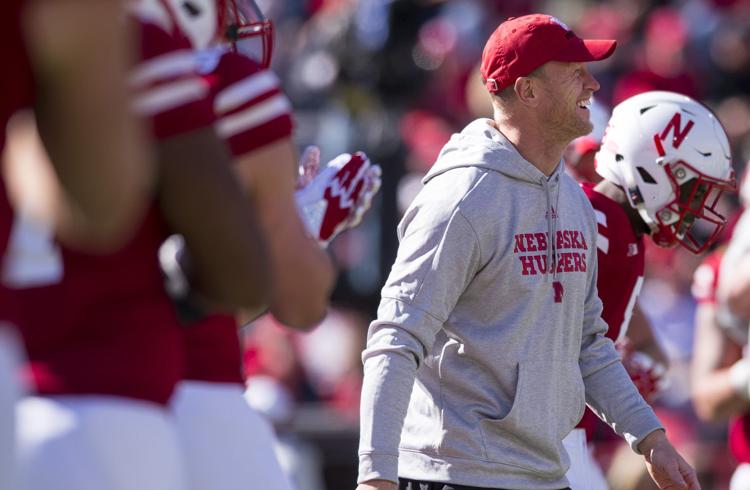 NU Football vs. Minnesota, 10/20
NU football vs. Minnesota, 10/20/18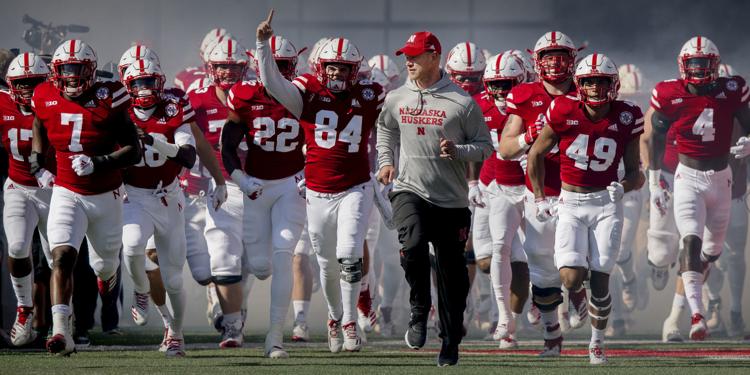 NU football vs. Minnesota, 10/20/18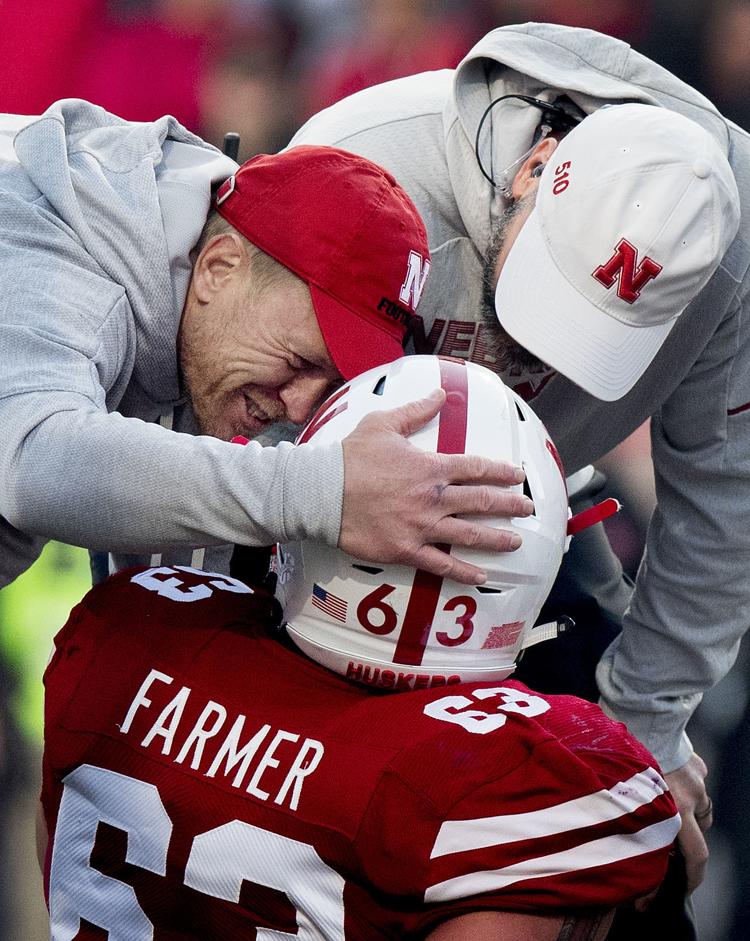 Nebraska vs. Bethune-Cookman, 10/27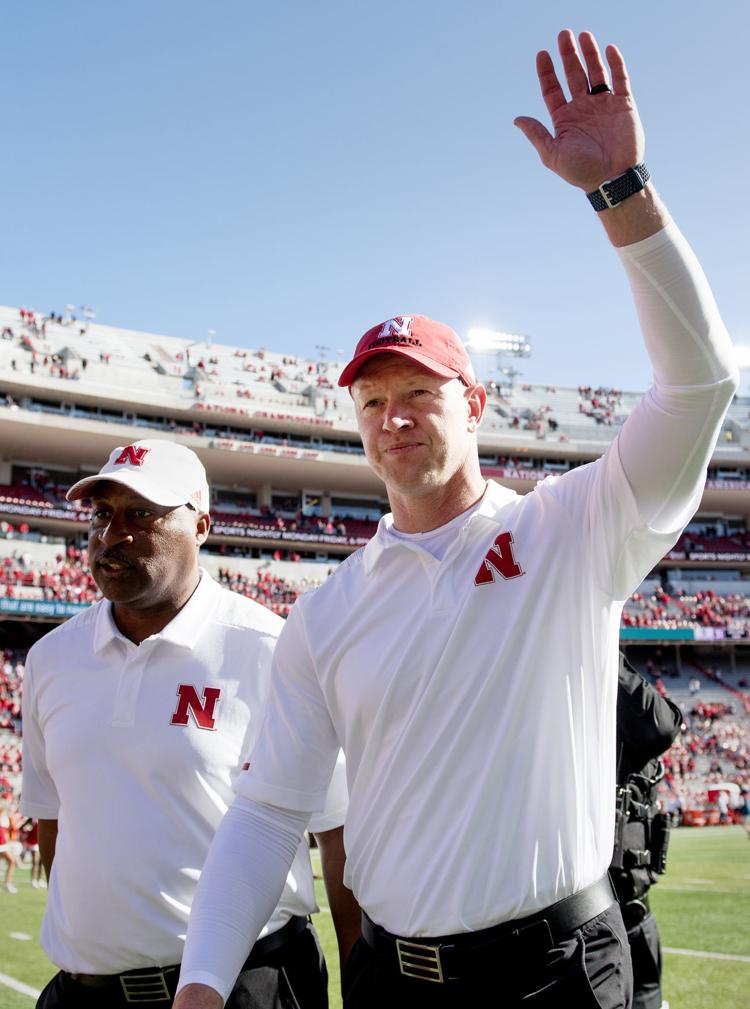 Nebraska vs. Bethune-Cookman, 10/27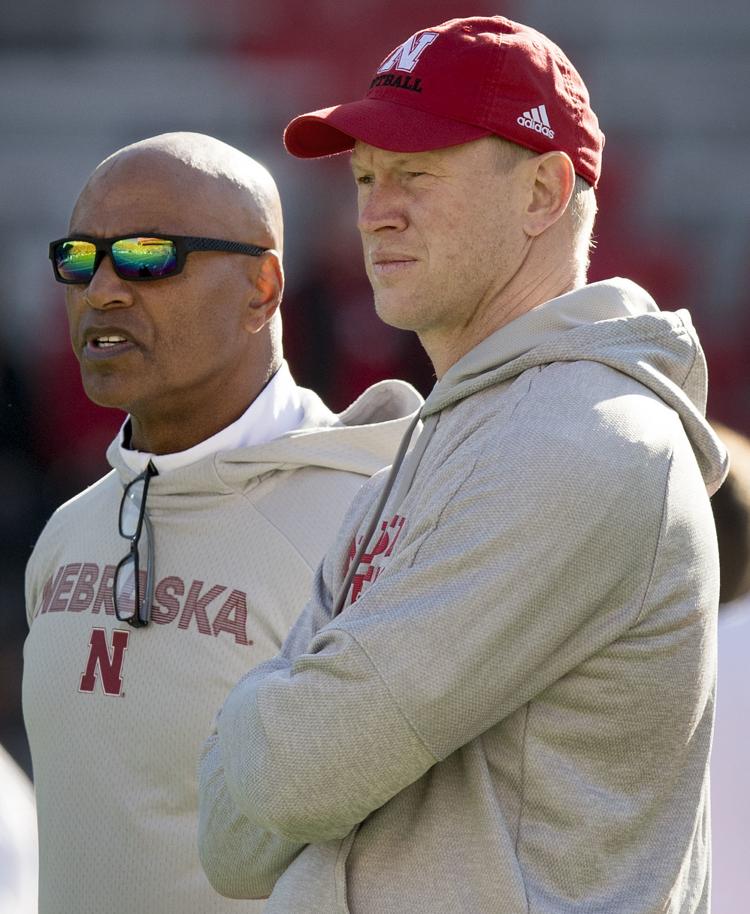 Nebraska vs. Bethune-Cookman, 10/27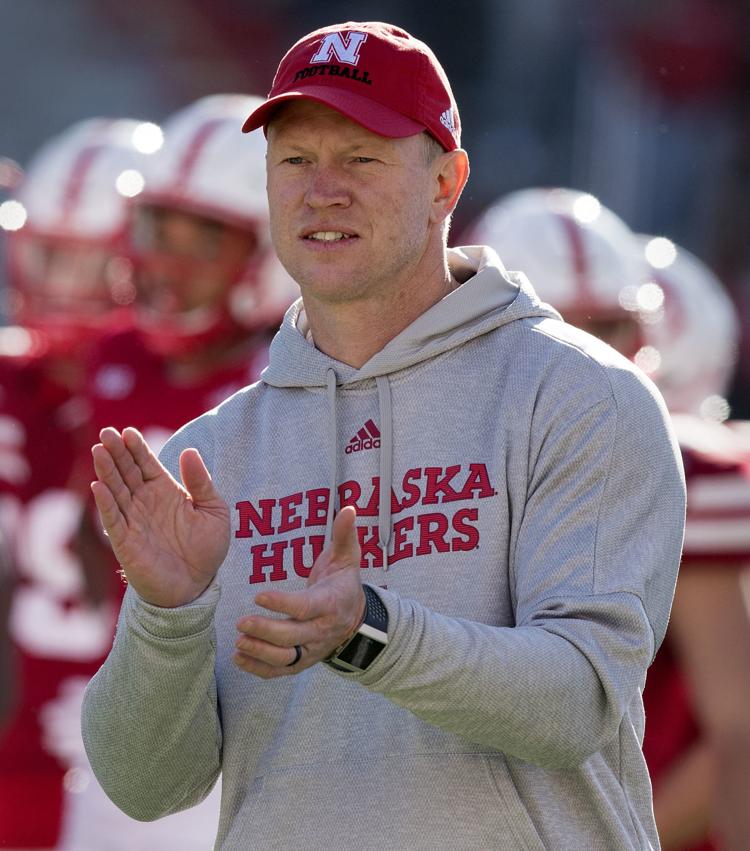 Illinois at Nebraska, 11/10/18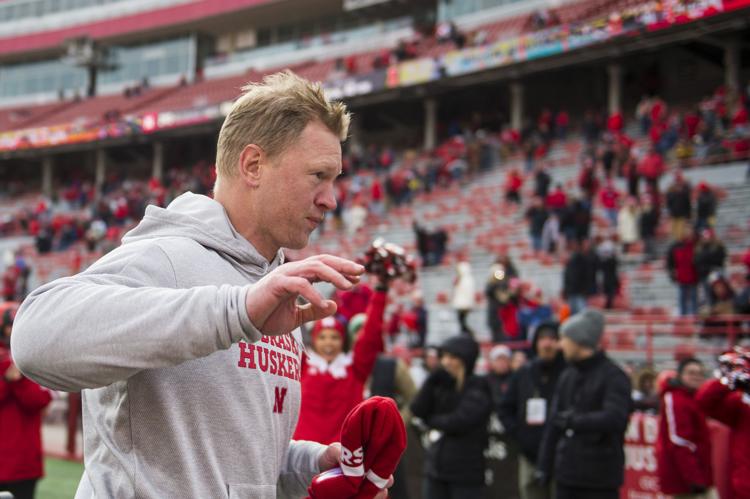 Illinois at Nebraska, 11/10/18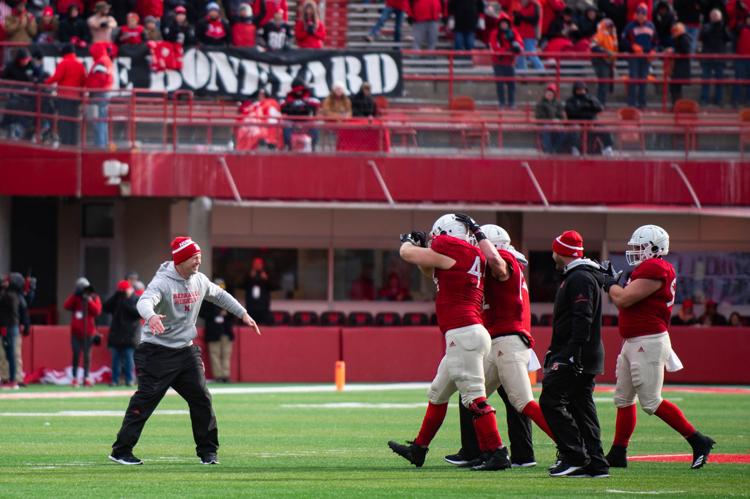 Illinois at Nebraska, 11/10/18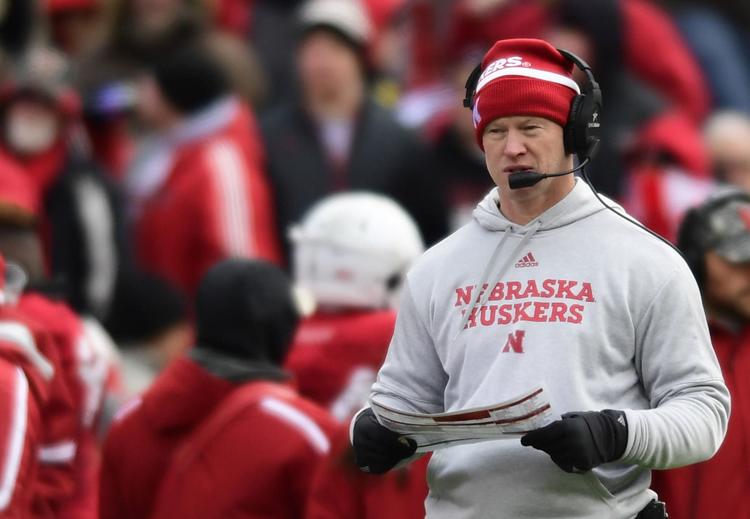 Michigan State vs. Nebraska, 11.17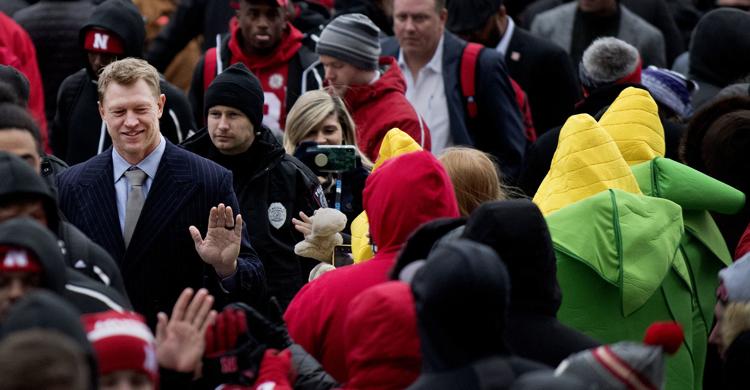 Michigan State vs. Nebraska, 11.17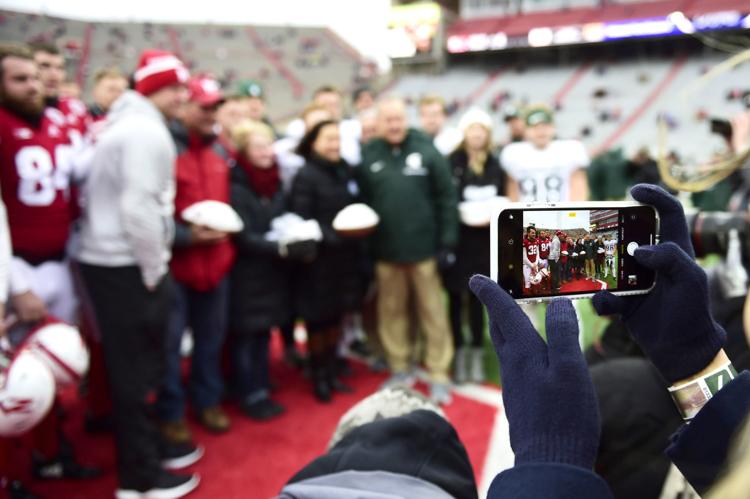 Michigan State vs. Nebraska, 11.17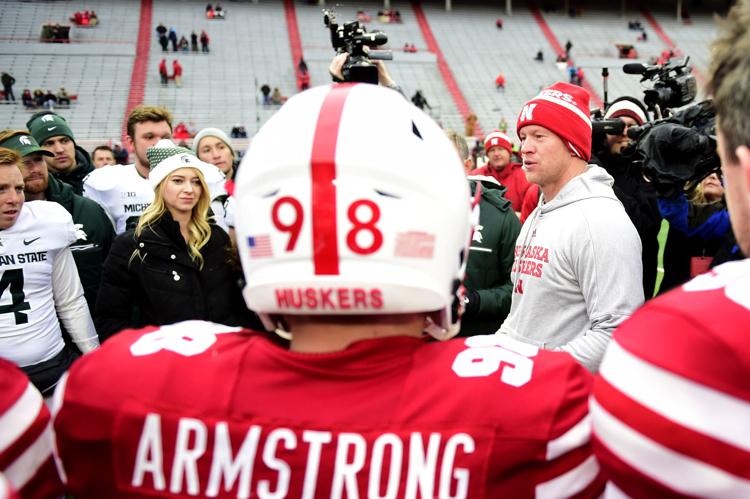 Michigan State vs. Nebraska, 11.17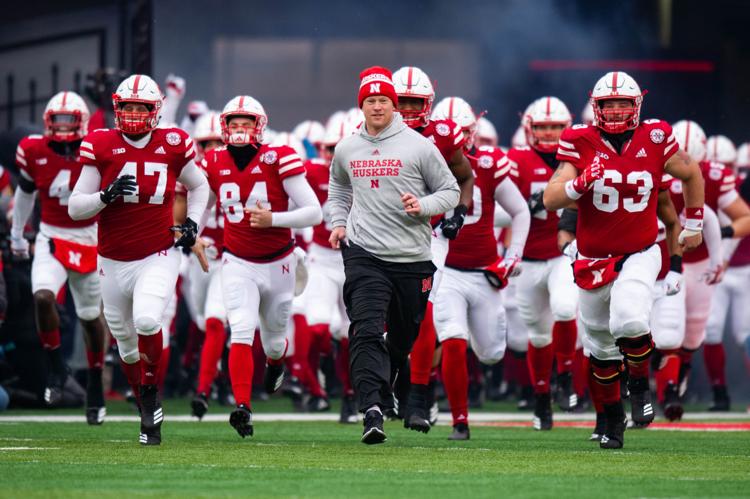 Michigan State vs. Nebraska, 11.17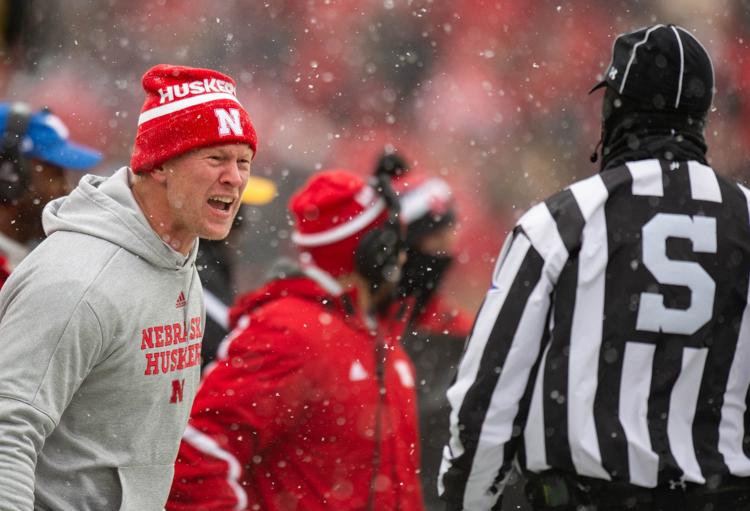 Michigan State vs. Nebraska, 11.17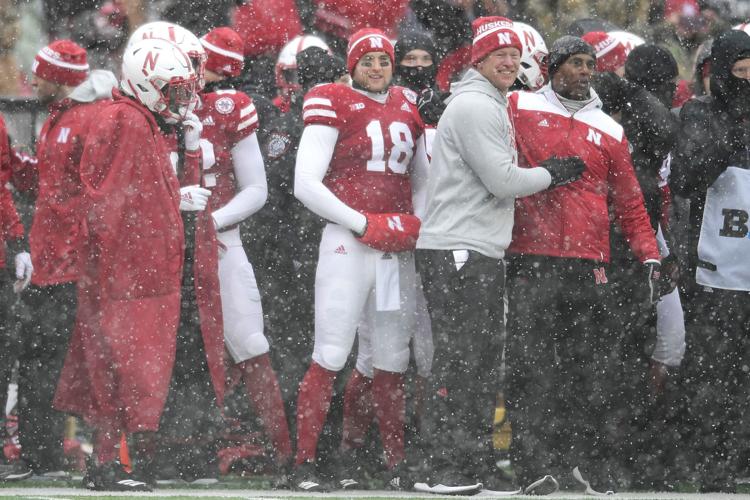 Michigan State vs. Nebraska, 11.17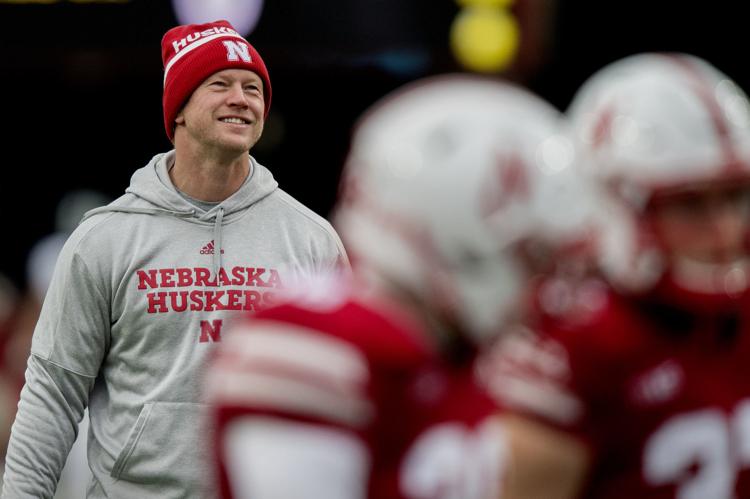 Johnson-Brock vs. Mullen, 11.19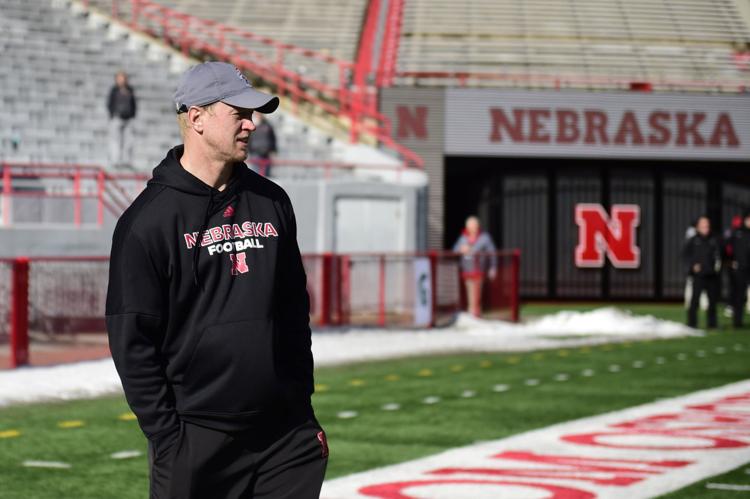 Nebraska vs. Iowa, 11.23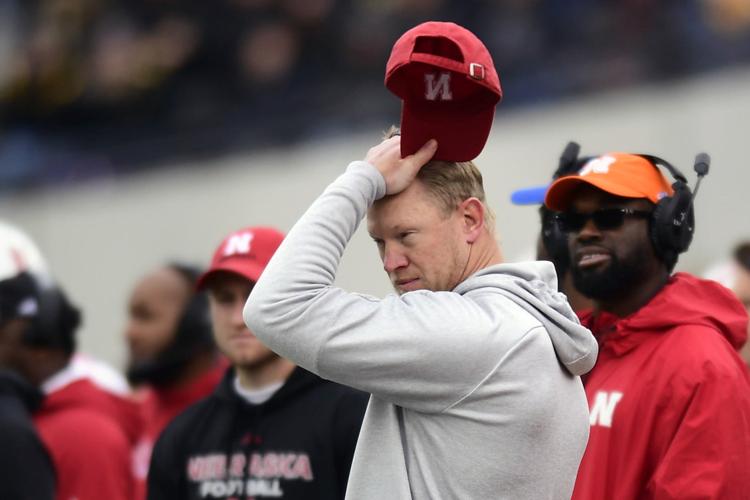 Nebraska vs. Iowa, 11.23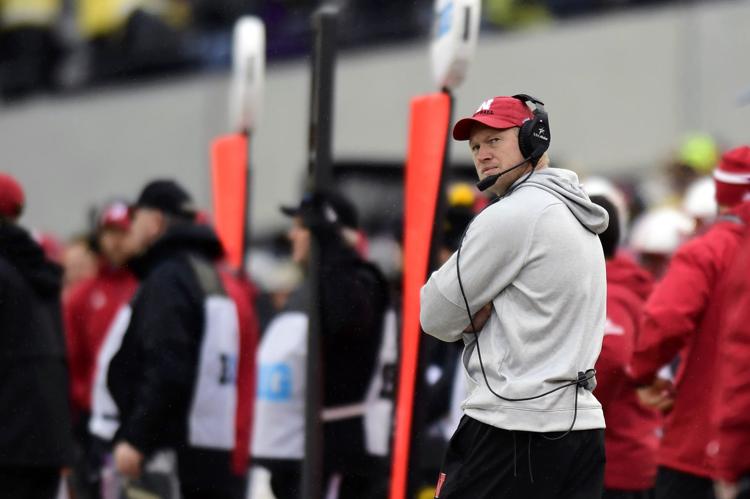 Nebraska vs. Iowa, 11.23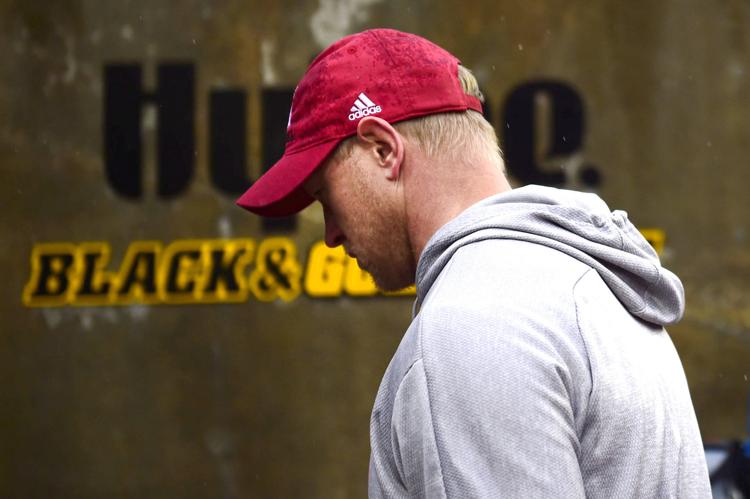 Nebraska vs. Iowa, 11.23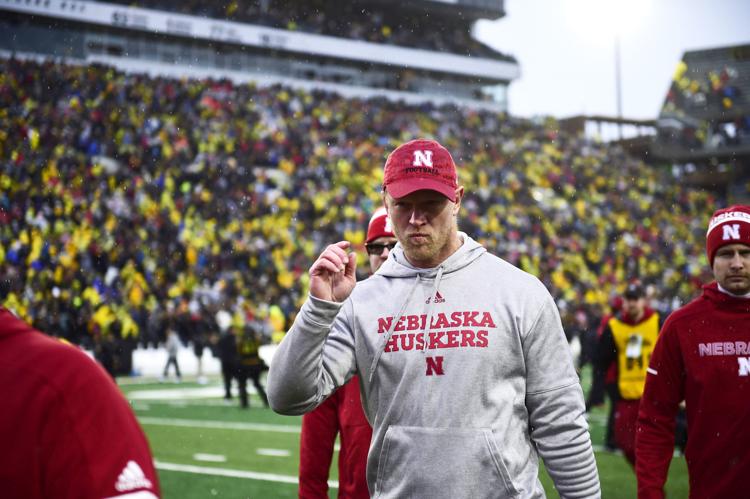 Nebraska vs. Iowa, 11.23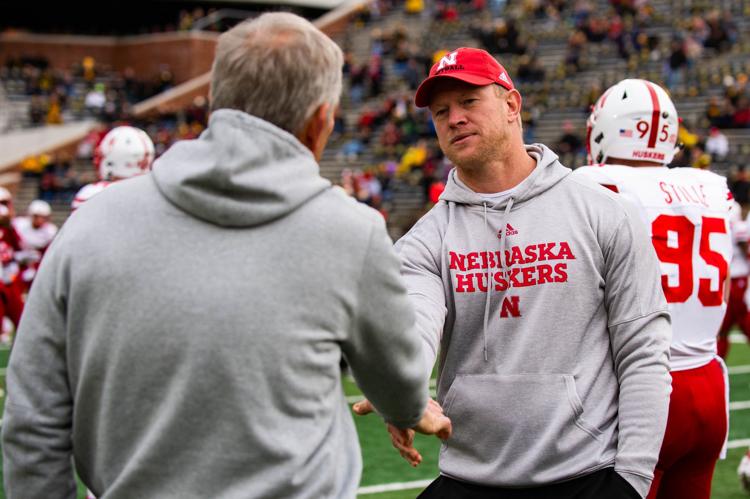 Nebraska vs. Iowa, 11.23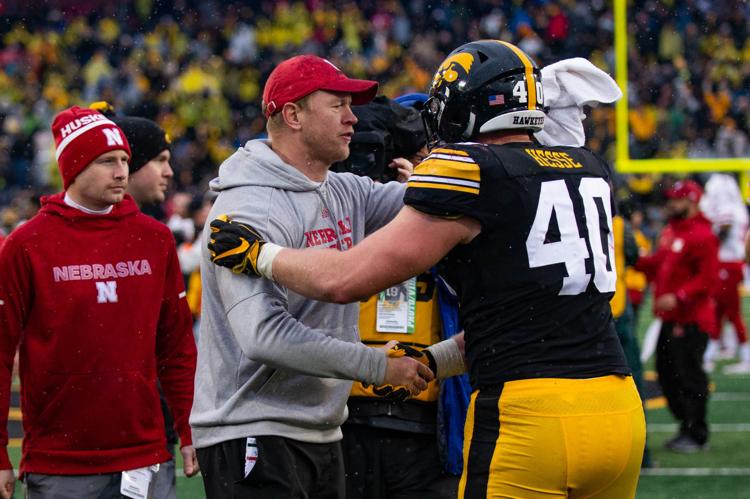 Nebraska vs. Iowa, 11.23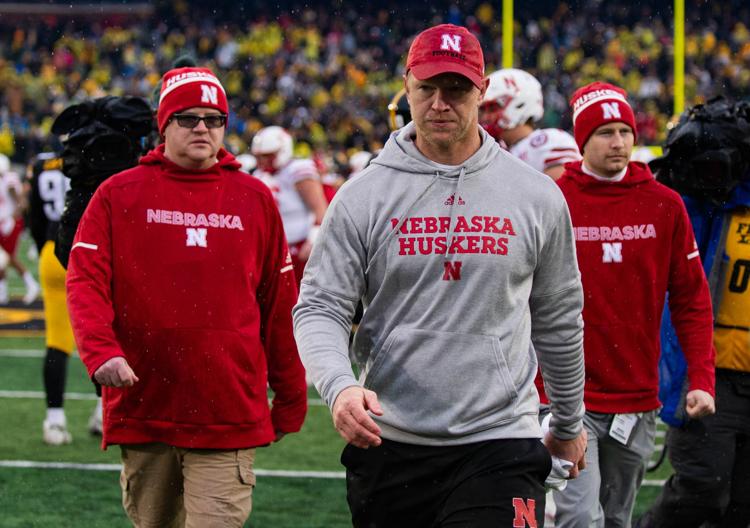 Nebraska vs. Iowa, 11.23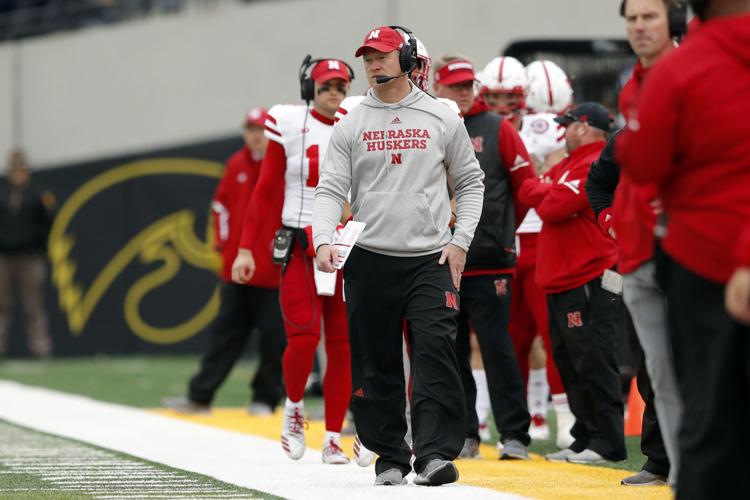 Maryland vs. Nebraska, 11.24