Darrion Daniels says his father taught him at a young age to do what he's supposed to do in life, no matter who's watching.
Nebraska football coach Scott Frost would tell you the youngster apparently heeded his dad's wisdom.
"Darrion's making plays on the field, but that's not the most impressive part of Darrion," Frost said Wednesday of the graduate transfer from Oklahoma State. "It would be really hard for someone to change teams, come into a new college program and come in and be a leader immediately, but that's what he's done. He's brought a spark to that D-line (and) I think a sense of accountability to the D-line and to the whole defense.
"He's going to be a real asset for us, and I'm not just talking about on the field. He's going to help us on the field and off."
Tony Daniels instilled a strong sense of integrity into his two sons, Darrion and Damion, as they grew up in Dallas. Darrion talked about the importance of his dad's teachings while surrounded by a horde of media following practice at Hawks Championship Center. The 6-foot-3, 320-pound Daniels may need to get used to interview requests. His coaches will tell you that he speaks his mind and that what he says makes sense. He says leadership comes easily to him because he does what he's supposed to do at all times.
"I'm a very verbal person," he said. "I speak how I feel quite often."
He's capable of making plays, too. He recorded 9½ tackles for loss and two sacks in 41 games at OSU. It appears the Daniels brothers — Damion is a 6-3, 320-pound sophomore — have an excellent chance to provide a 1-2 punch this coming season in the middle of Nebraska's 3-4 defense.
"Damion Daniels and Darrion Daniels, those guys are alpha males," new NU defensive line coach Tony Tuioti said earlier this spring. "That's great to have. That's one thing that we always try to find is a nose guard that's a real war daddy. Those guys have that mentality, so they give us a chance up front to dominate and win A-gap to A-gap. Then you've got some athletic guys in the Davis brothers (Khalil and Carlos). Those guys are really, really good players."
Ben Stille, a 6-5, 288-pound junior, is also prominent on a D-line that is long on experience. A certain chemistry has developed in the group. There probably was some risk in bringing in a grad transfer who could throw off chemistry.
But it sounds like Darrion Daniels has enhanced it and helped the entire defense in doing so.
"I don't really do anything for recognition," he said. "I just go out there and do everything because I'm supposed to do it."
A highly recruited player out of Bishop Dunne High School in Dallas, Daniels told the Journal Star in December he's good at raising the level of play of people around him. Following his junior season at Oklahoma State, he received the Vernon Grant Award for outstanding leadership, spirit and enthusiasm. He started 10 games that season and had 26 tackles.
Last season, during a practice in the week before the fifth game, Daniels ruptured a tendon in his left pinky that required surgery. Trying to play through it might have caused extensive damage, he says. The injury allowed him to qualify for a redshirt under the new NCAA rule.
Right after he suffered the injury, Damion called with the idea of Darrion transferring to NU. They talk often. They have an older sister, but no other brothers. Damion reminded Darrion that he was hurt during Darrion's senior season at Bishop Dunne.
You kind of owe me a year to play, Damion told his older brother.
"I never got the opportunity to fully play with my brother on the field," Darrion acknowledged.
That's evidently about to change. But even before he arrived in Lincoln, Darrion had a sense he would fit in well with the team. Damion would send him "videos of guys joking around in the locker room."
"When I got here, seeing it first-hand, it was 10 times funnier," he said.
Darrion Daniels smiles easily. If you want to see it, ask him about how he began playing youth football. If not for Damion, Darrion might be a soccer goalie.
"Growing up, I was going to be a soccer star," Darrion said. "I love soccer. We both started out in soccer. My brother wanted to do the transition to football, but I really wanted to stay in the soccer lane. I remember my first (football) practice; I was really just getting destroyed. I wasn't as physical. I was a big teddy bear at the time. My pops got mad at me, took my pads off and put them on my brother."
Damion Daniels immediately showed a certain aptitude for the sport. That is, he was "thrashing people" at a young age, Darrion said. 
"I can't let my little brother outdo me in anything," he said. "I put the pads back on and found out I was pretty decent at it."
Sounds like Nebraska coaches and players would agree.
"He's going to be something special," Husker senior linebacker Mohamed Barry said. "He's a dog out there."
Spring Football Practice, 3.27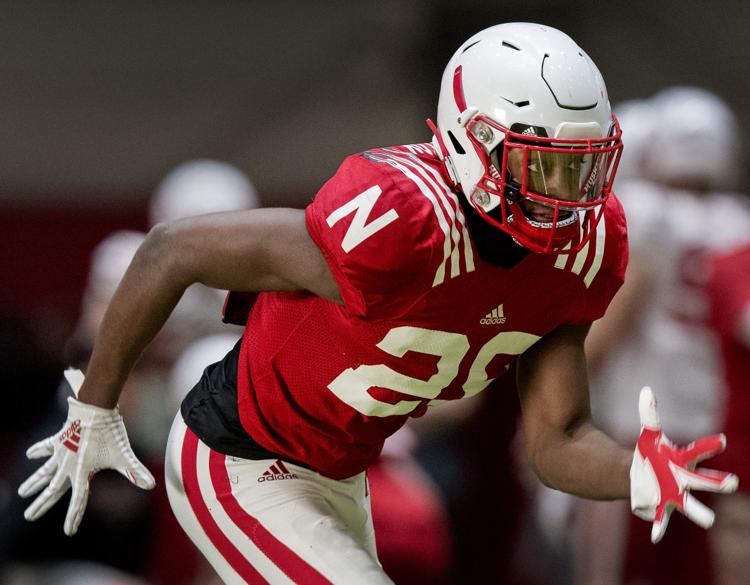 Spring Football Practice, 3.27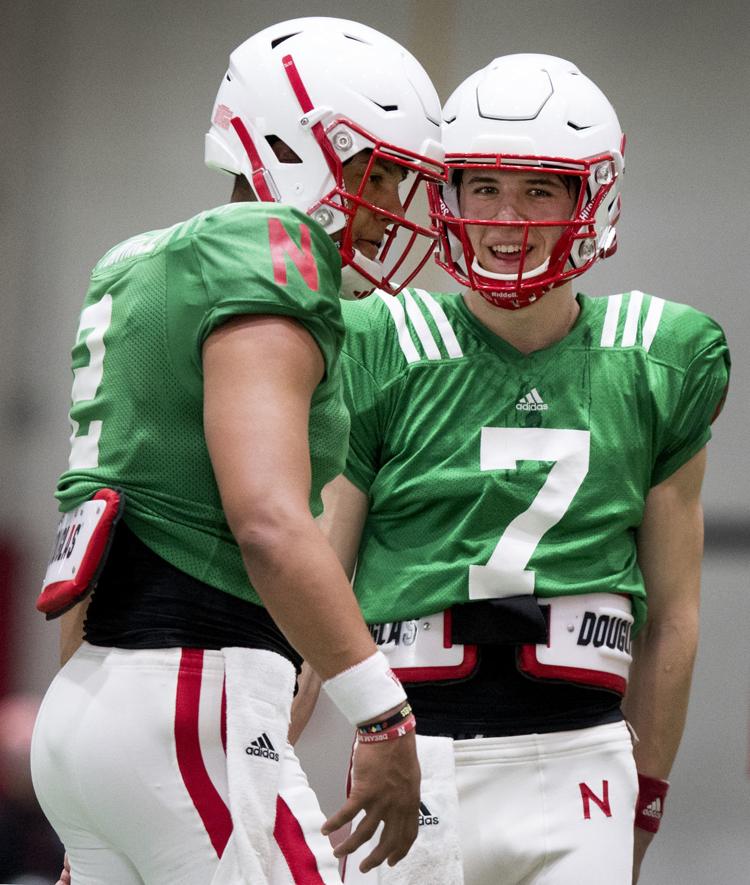 Spring Football Practice, 3.27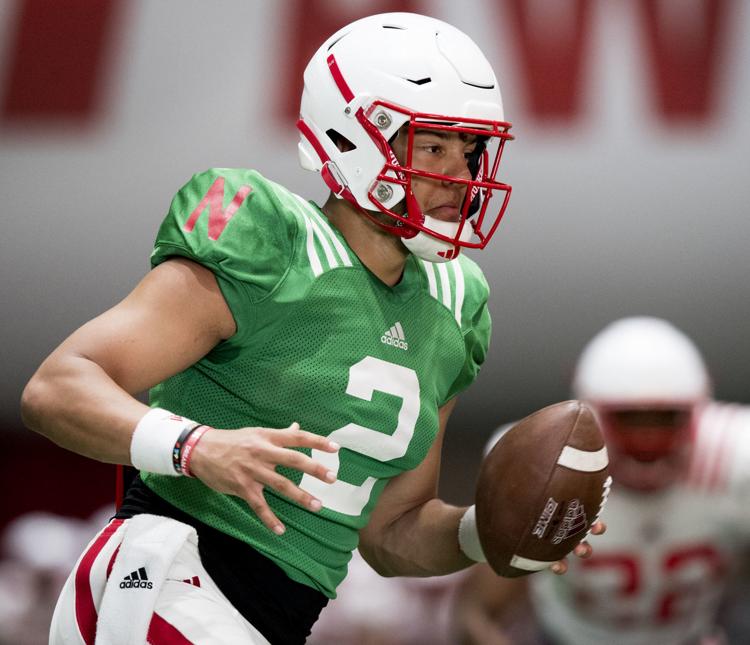 Spring Football Practice, 3.27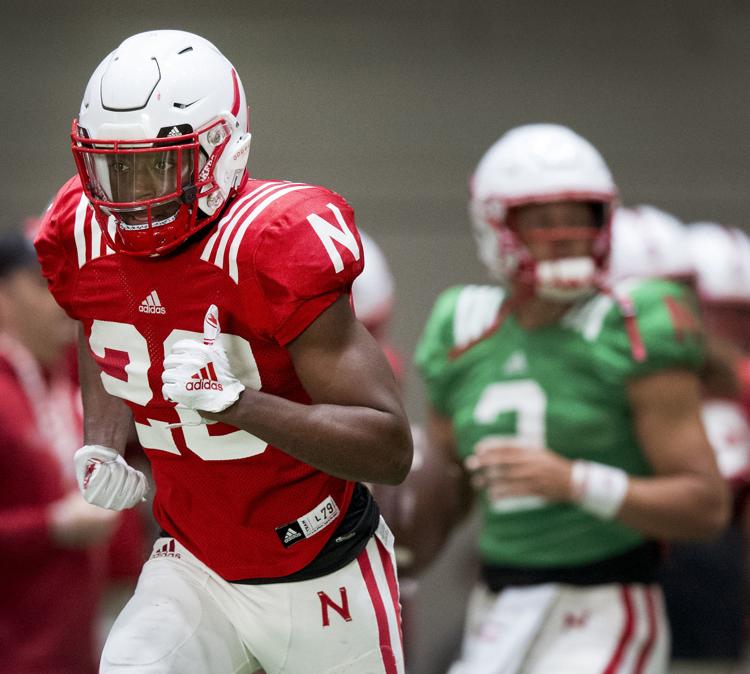 Spring Football Practice, 3.27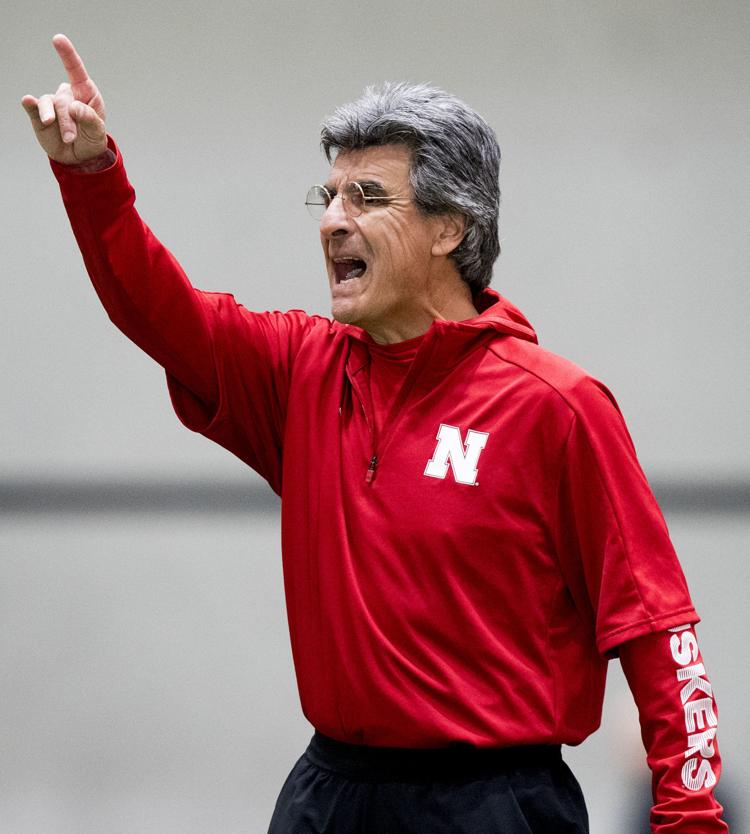 Spring Football Practice, 3.27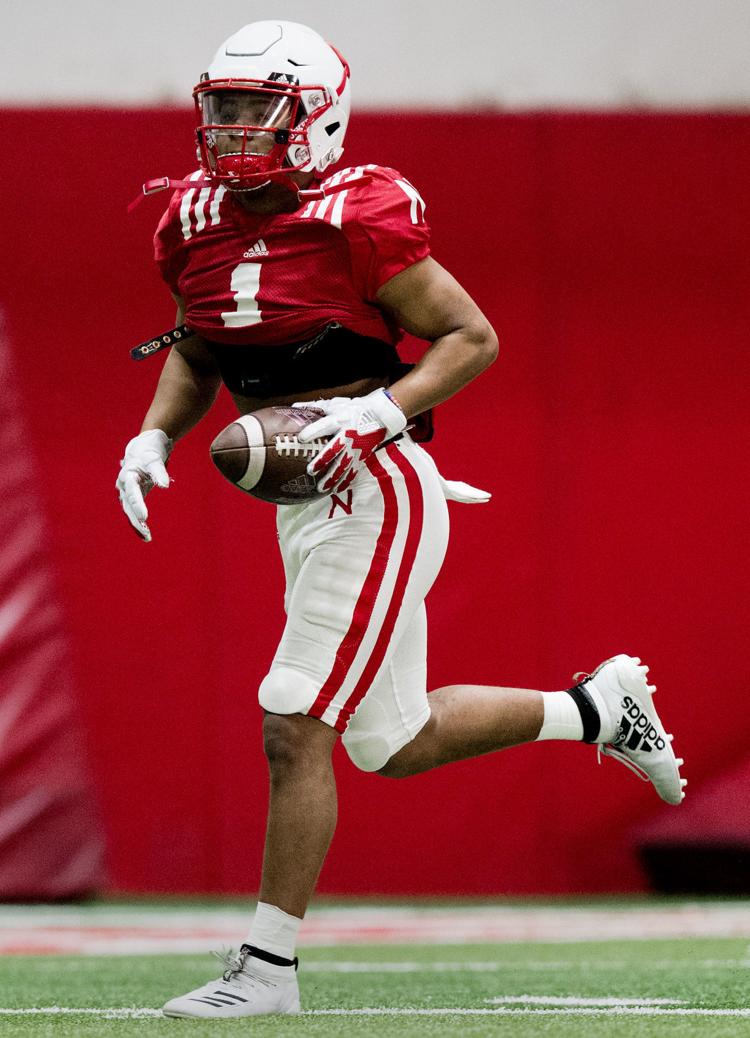 Spring Football Practice, 3.27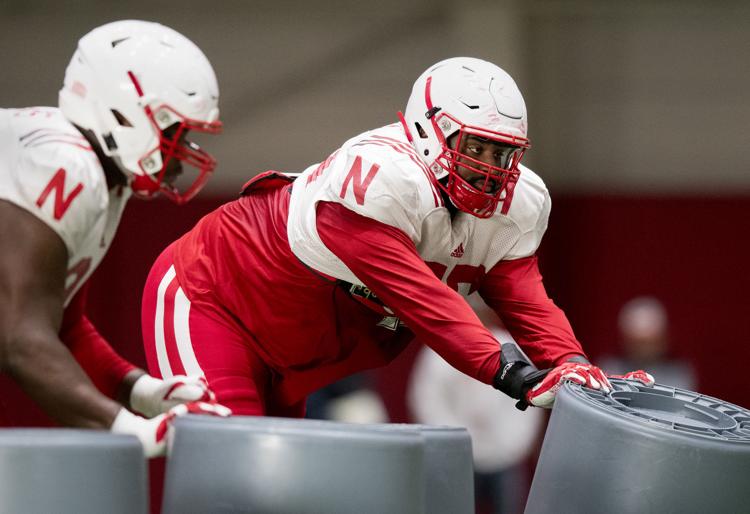 Spring Football Practice, 3.27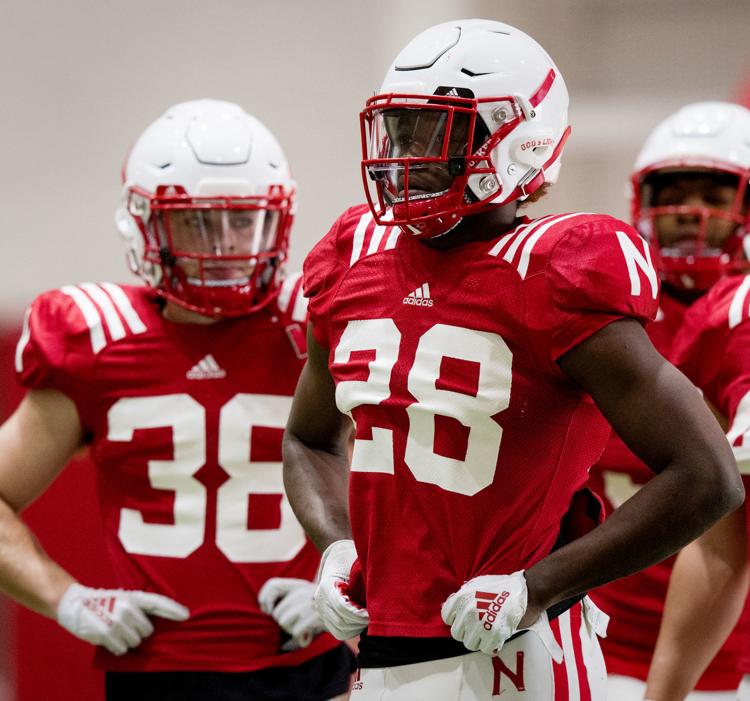 Spring Football Practice, 3.27
Spring Football Practice, 3.27
Spring Football Practice, 3.27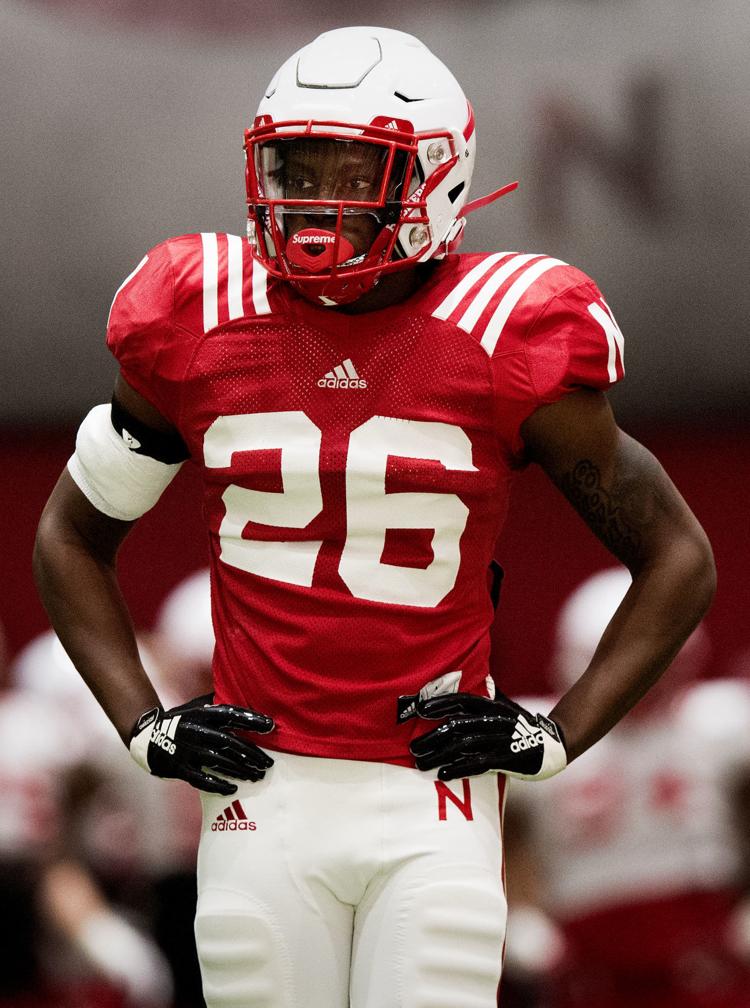 Spring Football Practice, 3.27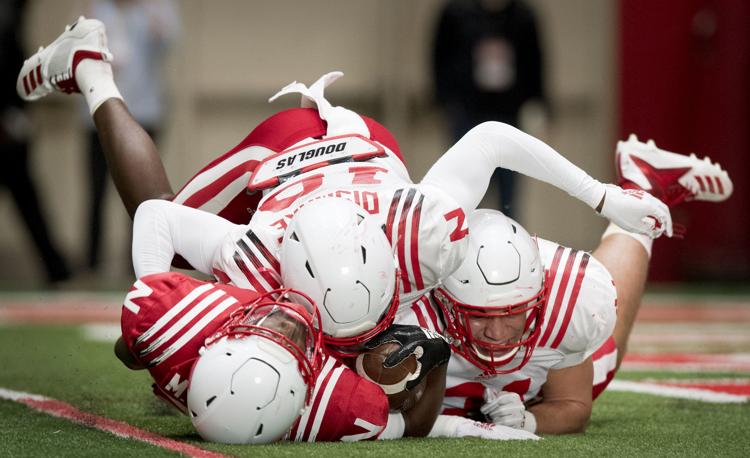 Spring Football Practice, 3.27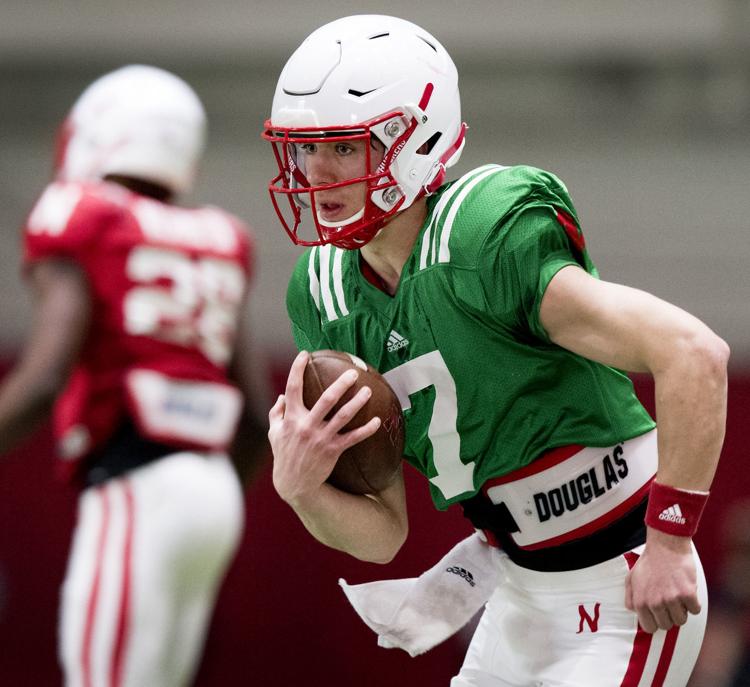 Spring Football Practice, 3.27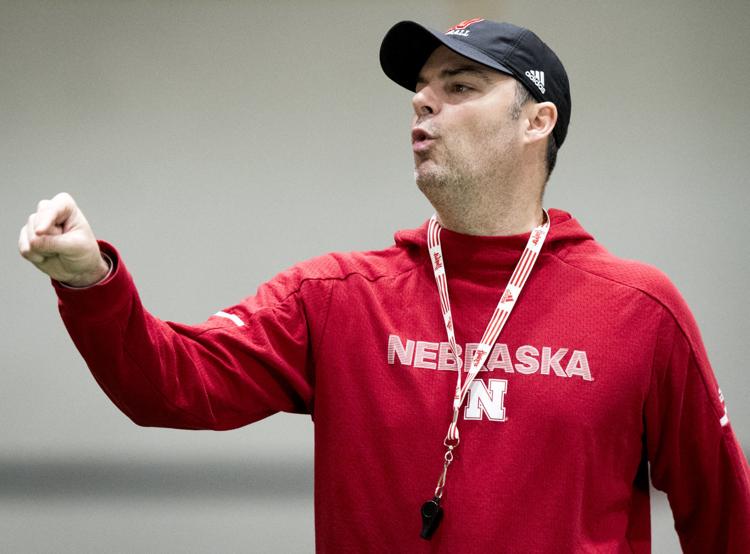 Spring Football Practice, 3.27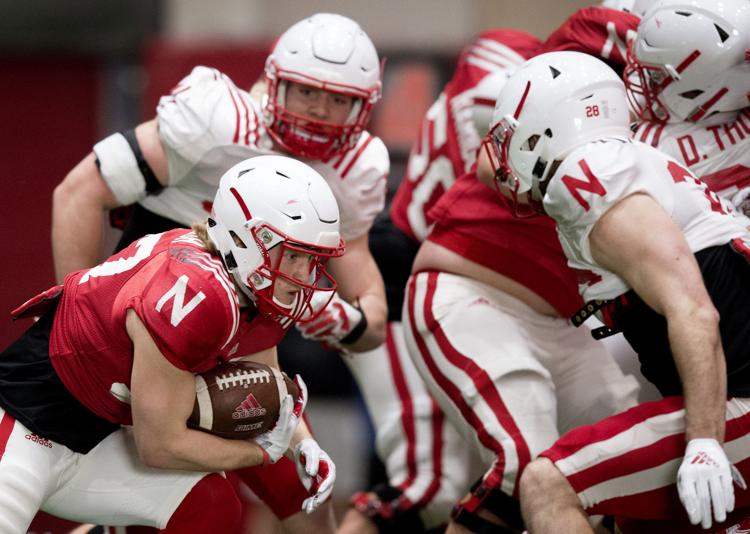 Two-Minute Drill: Parker Gabriel and Steven M. Sipple talk Husker football
Watch: Coach Scott Frost on team improvements and post-spring break practice
Watch: Defensive coordinator Erik Chinander talks about improvements on the defensive line