If you're a Nebraska football fan, you might catch yourself speaking flippantly about Adrian Martinez's time at Nebraska perhaps nearing an end.
You might even catch yourself disrespecting Martinez on occasion, or even regularly. 
If I catch myself disrespecting Martinez, I quickly remind myself of a simple truth.
He's far classier than myself. He's far classier than most. 
He's handled his immensely challenging four seasons at Nebraska with incredible poise and grace. He shows respect for everyone around him, even those who enthusiastically point out his every mistake without regard for the undeniable fact he plays behind a consistently leaky offensive line while being asked to carry a remarkably heavy load.
He often tries to complete passes while evading defenders as if he were dodging cars in Omaha rush-hour traffic. 
He never complains. Never complains about anything, best I can tell.  
The 6-foot-2, 212-pound Californian is the only three-time captain in school history. He's the unequivocal leader of the team, not just the offense. We received a glimpse of why that's the case earlier this week when he was asked about the possibility of returning to Nebraska in 2022 for a fifth season. The COVID-19 eligibility freeze makes it a possibility. 
He politely told reporters that now isn't the time to discuss the subject.
It's not the time because Martinez puts the team before himself. Two games remain this season. That's foremost on his mind. Winning is foremost on his mind. In a "me"-oriented society, Martinez's approach is beyond refreshing. 
Never mind his looming decision, 15th-ranked Wisconsin (7-3, 5-2 Big Ten) "is handful enough for me to think about," he says of Nebraska's opponent for a 2:30 p.m. game Saturday in Madison, Wisconsin. 
Martinez's detractors face an ongoing dilemma, or so one would think. If Nebraska (3-7, 1-6) pulls off an upset, it almost certainly will be because Martinez gets serious work done as both a runner and passer. His effectiveness in the running game — he's averaging 50.2 yards per game this season — could be particularly important because it might help slow, if only a smidgen, the Badgers' vicious pass rush. 
He leads the nation in 70-yard runs (two) and ranks second in 60-yard runs (two). Granted, he hasn't peeled off a run longer than 45 yards since Nebraska's overtime loss Sept. 25 at Michigan State, but that's mostly because he's often played with a gimpy ankle, not to mention a fractured jaw suffered against the Spartans. 
With the Huskers coming off a bye week, perhaps the time off his feet will reignite his explosiveness. 
Wisconsin will be very mindful of his explosiveness. Go back to something Illinois coach Bret Bielema said Aug. 28. 
"The only guy that really could beat us, we thought, was (number) 2," the first-year Illini coach said of Martinez.
The only guy? Think about that for a second.
Oh, I get it, Martinez's detractors will find ways to diminish Bielema's comments, just as they'll find a way to diminish that Martinez ranks sixth nationally in 30-yard passes (23), ninth in 40-yard passes (12) and 10th in 60-yard passes (four). 
He ranks eighth in both yards per completion (15.1) and yards per attempt (9.3).
No question, though, Martinez repeatedly has failed in the clutch this season. What's more, his four-interception blowup essentially cost Nebraska a win against Purdue. He's thrown 13 touchdown passes this season, but also eight interceptions. He's often put his team in position for mammoth wins, only to play a lead role in it coming up short. 
His record as Nebraska's starter is 14-23. There was a time in my career when I often would point to a quarterback's record as the stat that told you the most about him. I'm almost embarrassed to admit that now.
When I asked Mario Verduzco about my line of thinking a few years ago, he just smiled and looked toward the floor.
"I'll just say what I've always said, and that's we're just one cog in the wheel of success or failure," the quarterbacks coach said then. "So much of what we do is dependent upon everybody else. If you lose 56-52, you still lose. If we score six touchdowns and they score six touchdowns and we miss all of our PATs, and they make all of theirs, we still lose. But I don't know how that has anything to do with the quarterback."
Verduzco, one of four offensive assistants with whom Nebraska last week parted ways, is all class. Same goes for his star pupil. Yes, Martinez is a star pupil. And you know what's beautiful? He made it to the late stages of this dreadful season with his confidence intact. 
In discussing Nebraska's matchup against Wisconsin, a reporter remarked to Martinez that the Badgers haven't seen a quarterback this season with his high level of speed and athleticism.  
"I believe we have some pieces that they haven't seen, like you said — a mobile quarterback of my ability," he said. "I feel good about being able to threaten them, and then some of the other things that make our offense dynamic, we'll have to hit on those elements." 
Yeah, go ahead and disrespect Martinez. 
But keep in mind the enormity of his task. 
He's a winner, no matter what 14-23 says. 
The turning point in every Nebraska football game in 2021
𝙏𝙝𝙚 𝙙𝙤𝙪𝙗𝙡𝙚 𝙥𝙚𝙧𝙨𝙤𝙣𝙖𝙡 𝙛𝙤𝙪𝙡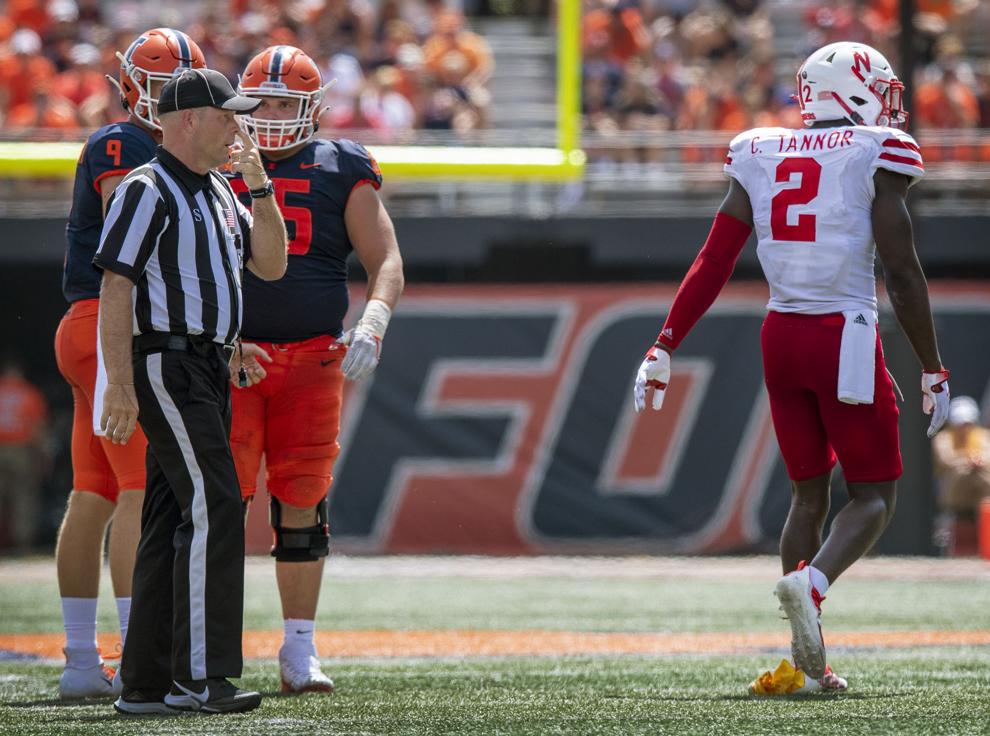 𝙏𝙪𝙧𝙣𝙚𝙙 𝙖𝙬𝙖𝙮 𝙗𝙮 𝘿𝙞𝙨𝙢𝙪𝙠𝙚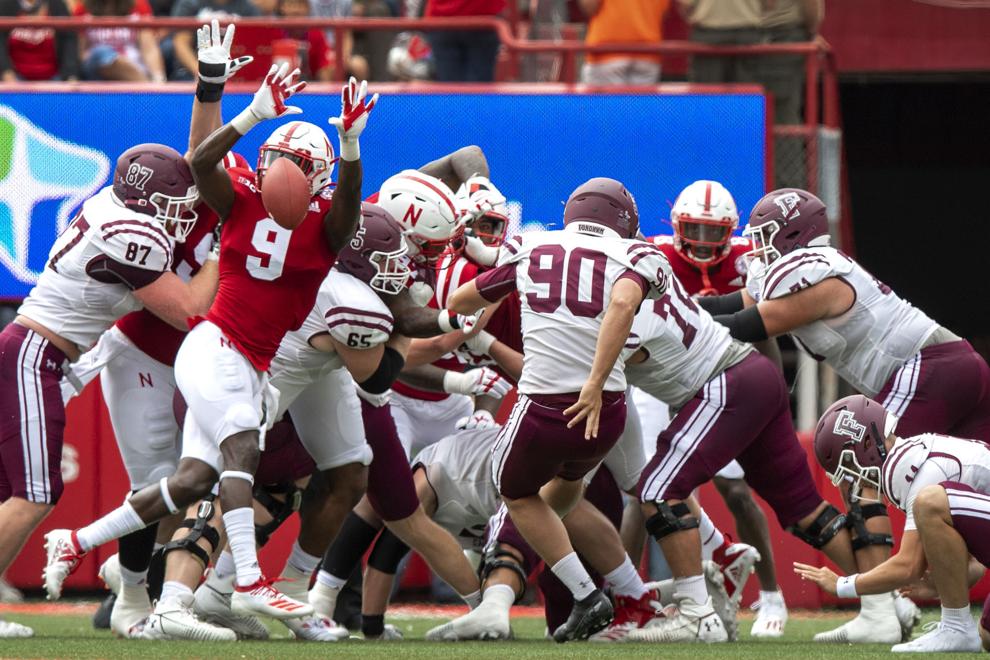 𝙈𝙖𝙧𝙩𝙞𝙣𝙚𝙯 𝙗𝙧𝙚𝙖𝙠𝙨 𝙛𝙧𝙚𝙚
𝘾𝙪𝙡𝙥'𝙨 𝙢𝙞𝙨𝙨 𝙛𝙡𝙞𝙥𝙨 𝙜𝙖𝙢𝙚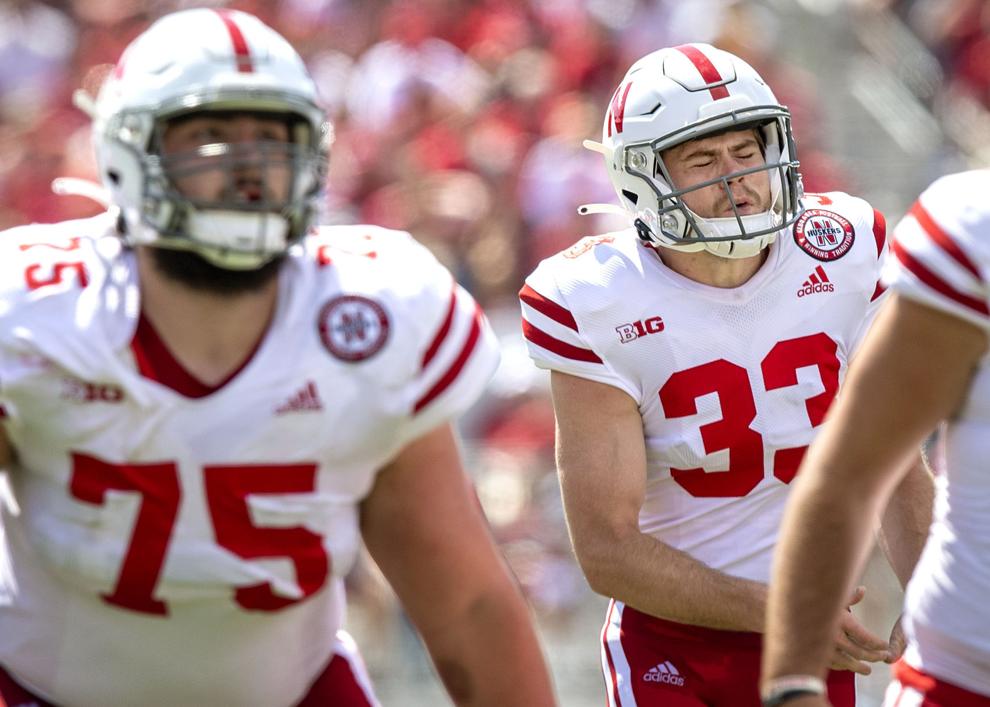 𝙊𝙣𝙚 𝙙𝙞𝙨𝙖𝙨𝙩𝙧𝙤𝙪𝙨 𝙥𝙪𝙣𝙩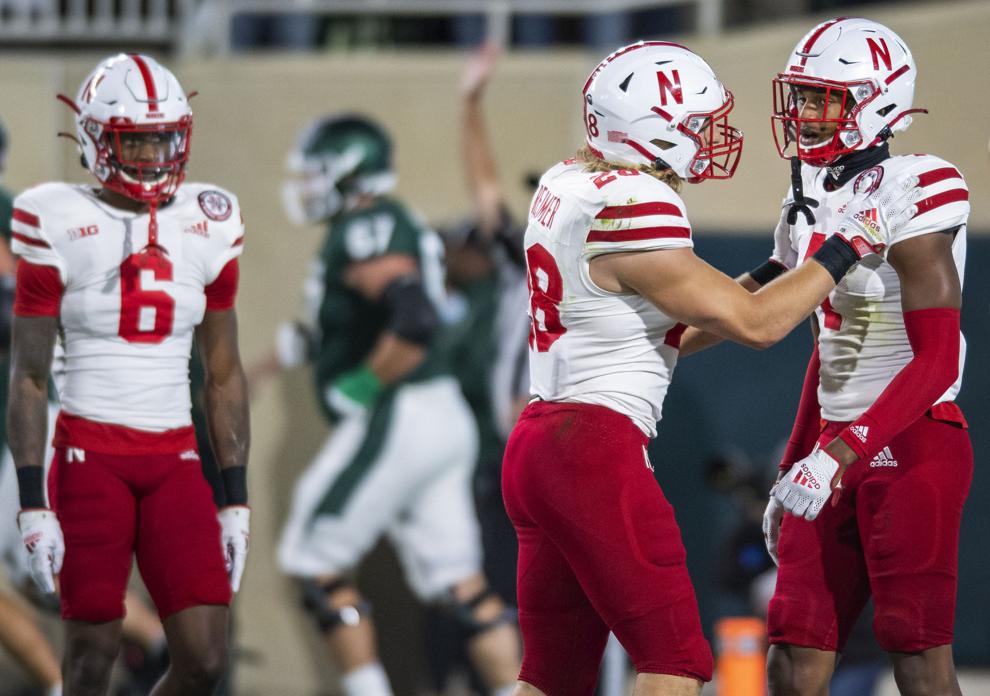 𝘿𝙤𝙢𝙖𝙣𝙣, 𝙏𝙝𝙤𝙢𝙖𝙨 𝙘𝙤𝙢𝙗𝙞𝙣𝙚 𝙛𝙤𝙧 𝙩𝙪𝙧𝙣𝙤𝙫𝙚𝙧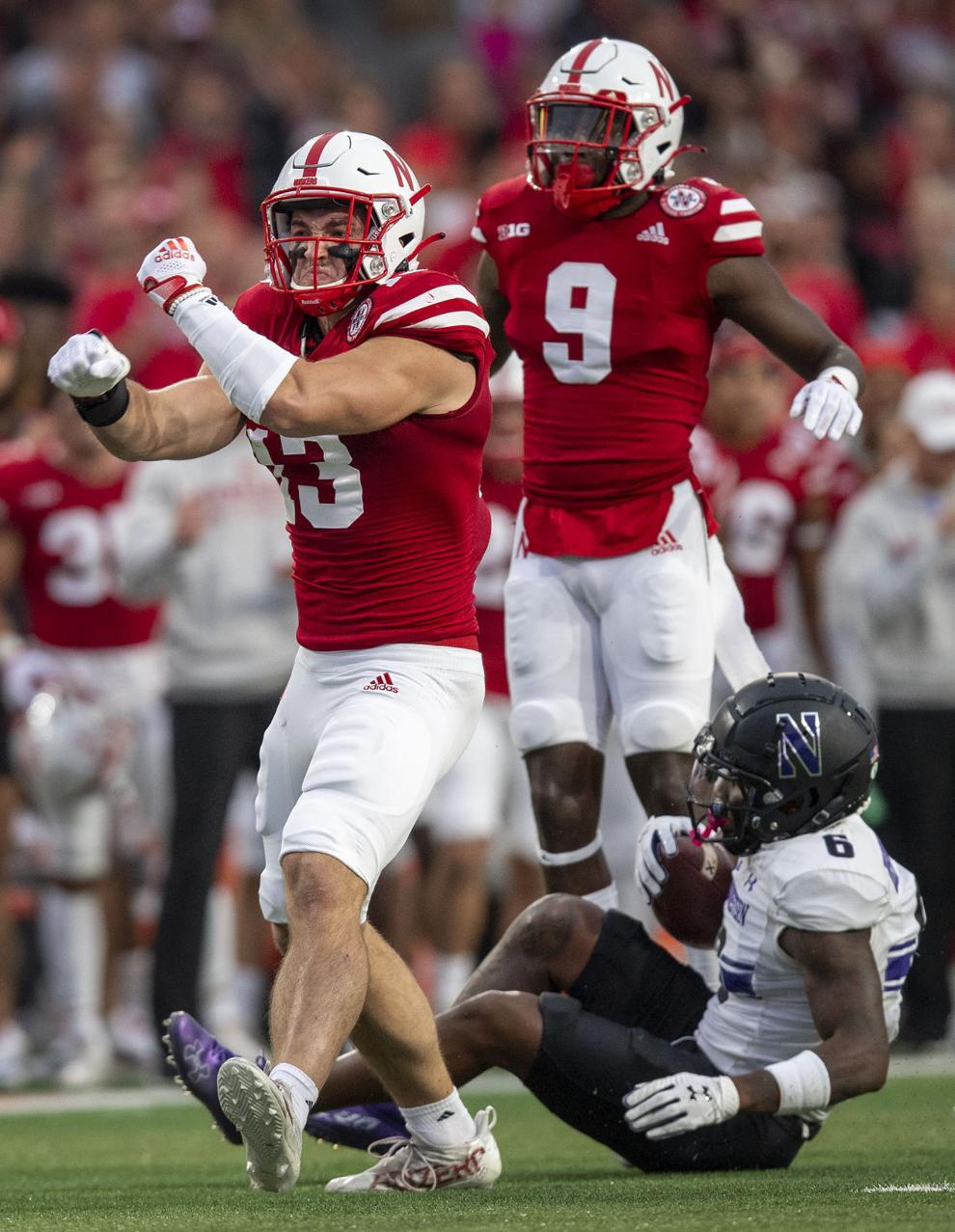 𝙈𝙖𝙧𝙩𝙞𝙣𝙚𝙯'𝙨 𝙡𝙖𝙩𝙚 𝙛𝙪𝙢𝙗𝙡𝙚 𝙨𝙥𝙤𝙞𝙡𝙨 𝙪𝙥𝙨𝙚𝙩 𝙗𝙞𝙙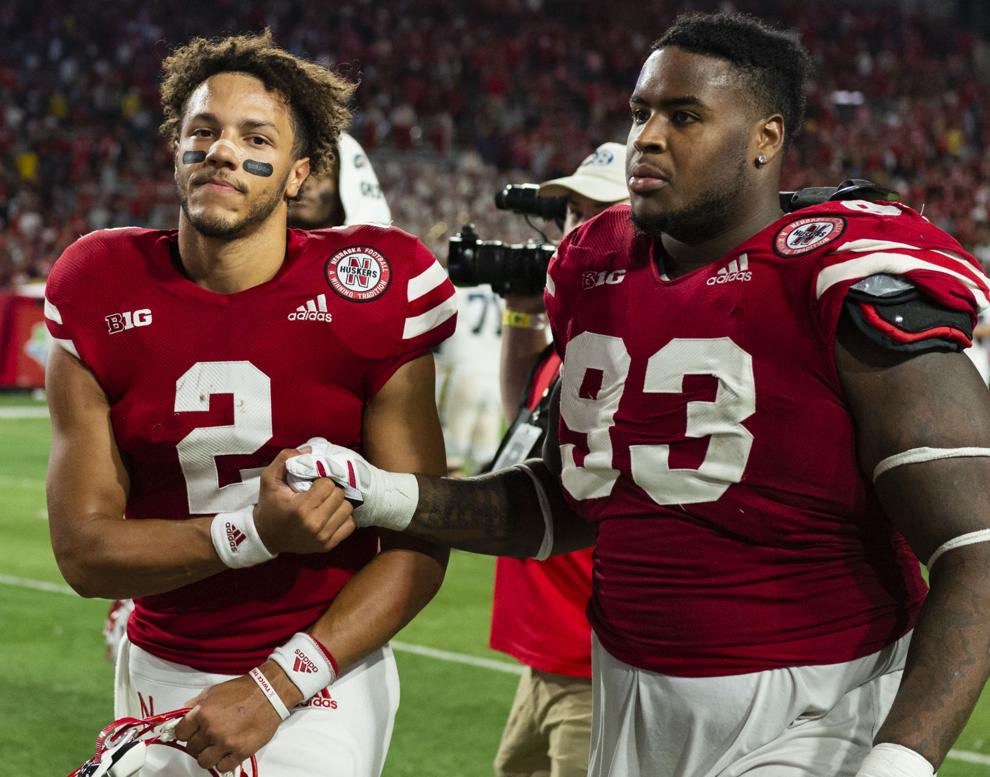 𝘼𝙣 𝙪𝙣𝙩𝙞𝙢𝙚𝙡𝙮 𝙨𝙩𝙪𝙢𝙗𝙡𝙚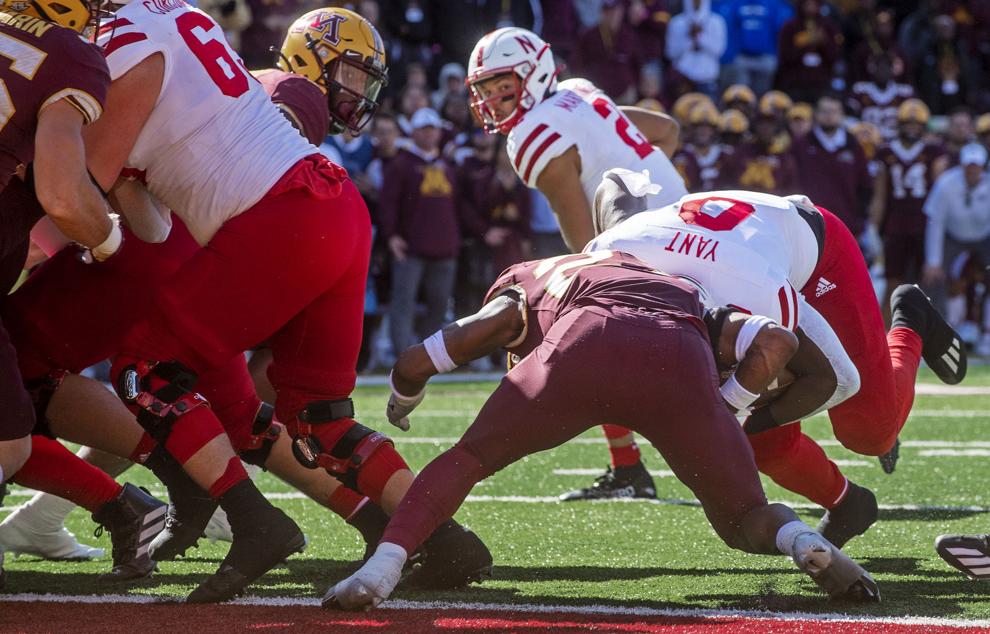 𝙅𝙪𝙨𝙩 𝙖 𝙗𝙞𝙩 𝙤𝙪𝙩 𝙤𝙛 𝙧𝙚𝙖𝙘𝙝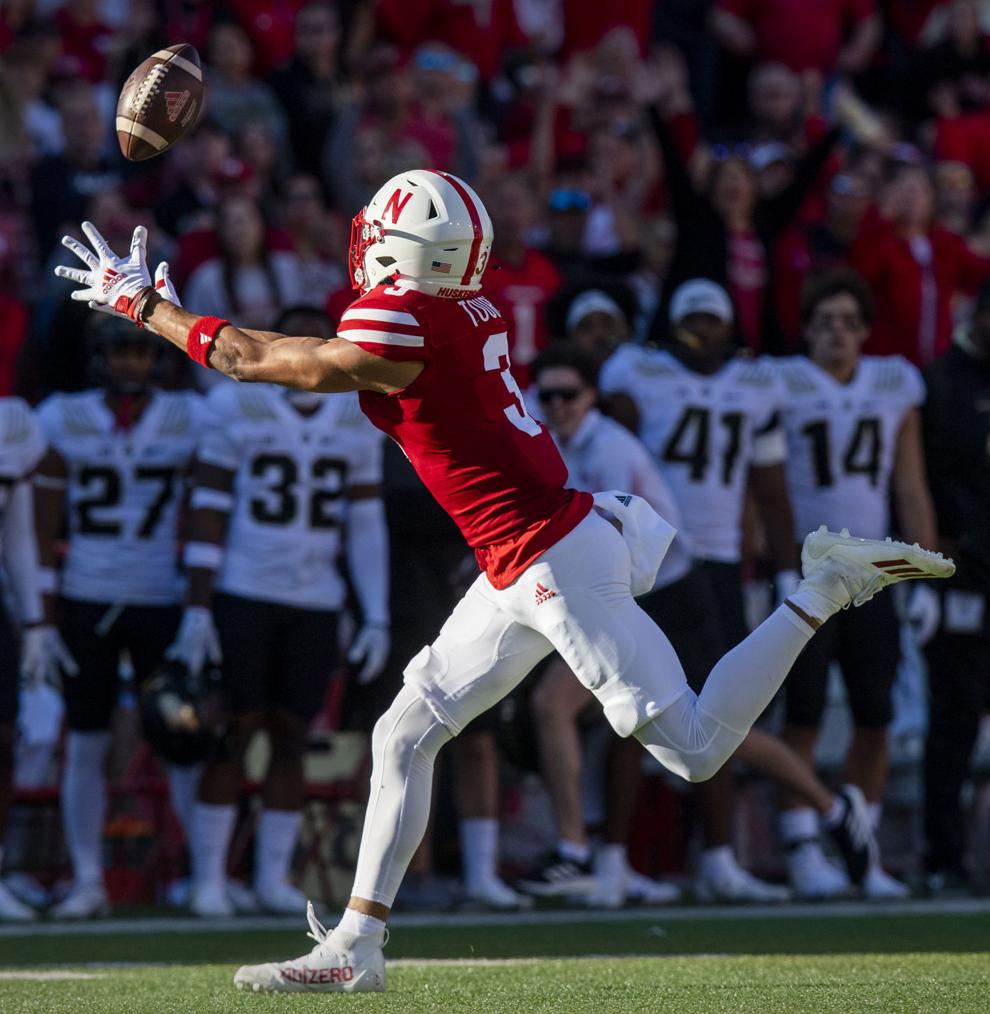 𝙁𝙧𝙤𝙨𝙩'𝙨 𝙛𝙞𝙚𝙡𝙙 𝙜𝙤𝙖𝙡 𝙜𝙖𝙢𝙗𝙡𝙚 𝙙𝙤𝙚𝙨𝙣'𝙩 𝙥𝙖𝙮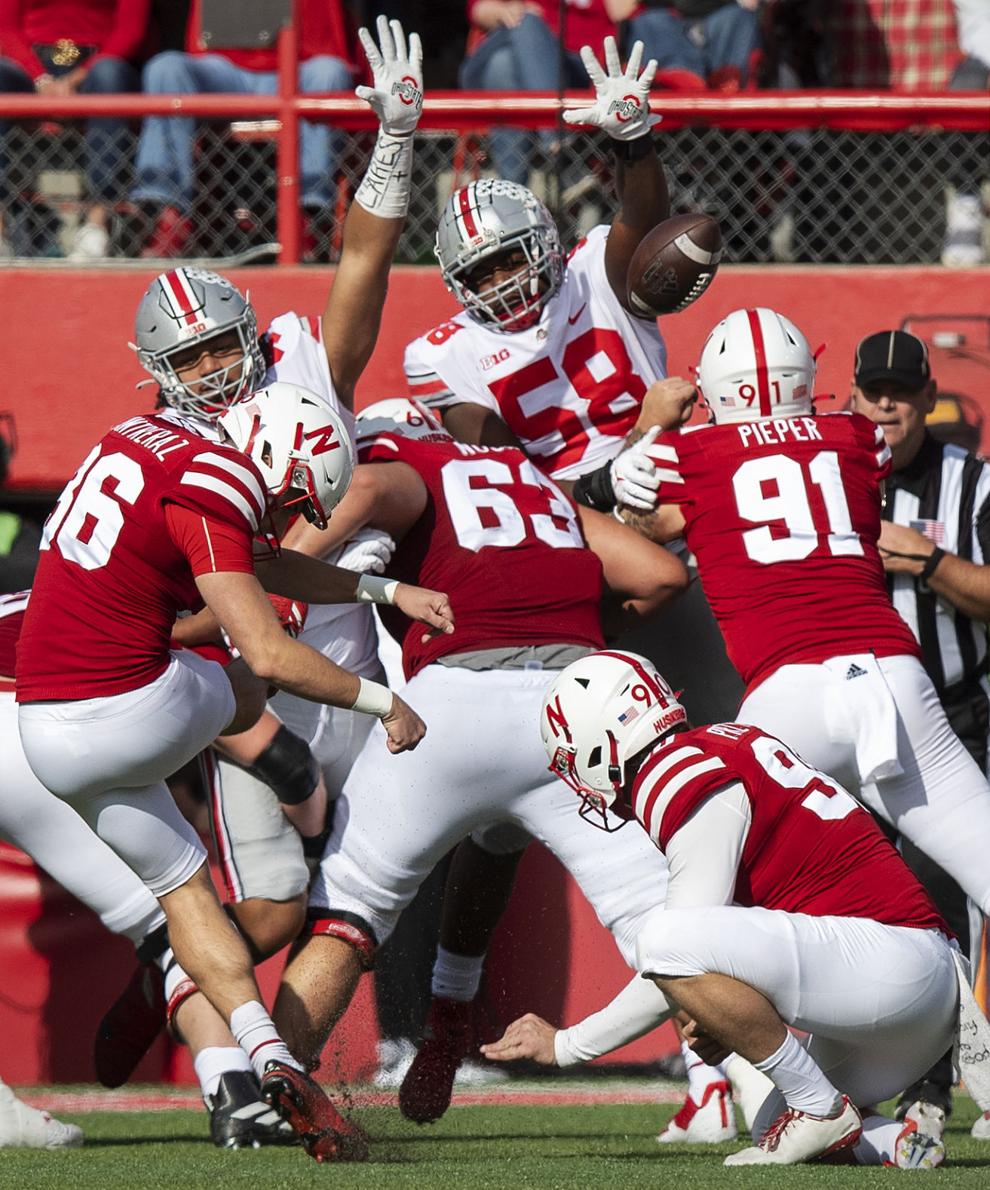 𝘿𝙞𝙙𝙣'𝙩 𝙩𝙖𝙠𝙚 𝙡𝙤𝙣𝙜 ...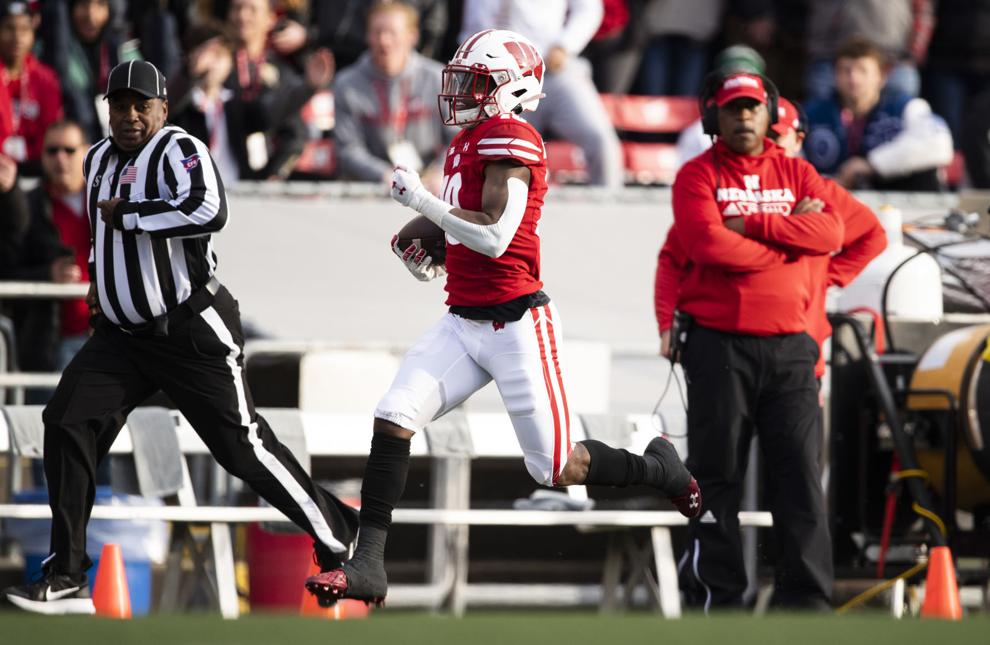 𝙎𝙥𝙚𝙘𝙞𝙖𝙡 𝙩𝙚𝙖𝙢𝙨 𝙨𝙩𝙧𝙞𝙠𝙚𝙨 𝙤𝙣𝙚 𝙡𝙖𝙨𝙩 𝙩𝙞𝙢𝙚