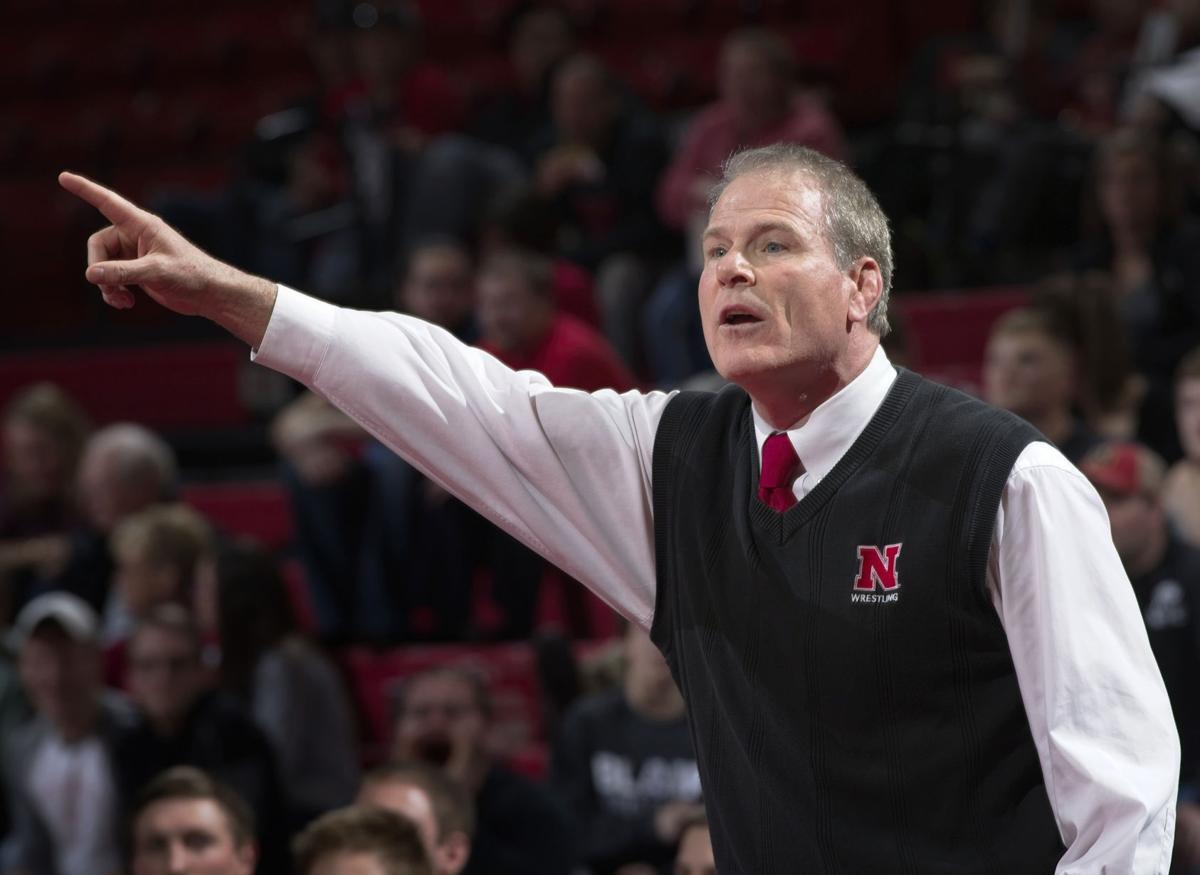 Mark Manning snatches a small poster from the corner of his desk and hands it to you.
"That's not bad for recruiting, right?" the longtime Nebraska wrestling coach says with a smile.
The poster promotes USA Wrestling's World Team Trials, set for June 9-10 at the Devaney Sports Center. Former Husker great Jordan Burroughs, a three-time world champion and Olympic gold medalist in 2012, is photographed on the poster. Burroughs hasn't wrestled competitively in Lincoln since 2011, his senior season in college.
He looks forward to that June weekend. After all, he says, Lincoln is his home and training base.
"That's big because it impacts our recruiting," Manning says. "People don't understand how important that is."
Perhaps folks would better understand if they knew two wealthy Penn graduates tried to lure Burroughs to train at the Ivy League university, offering him $800,000 over four years, with free housing.
Big Ten heavyweights Ohio State and Penn State also have come after Burroughs with lucrative packages.
"It was very difficult to refuse," Burroughs says. "But I think in the grand scheme of things, relationships and loyalty are more powerful to me than money."
Says Manning: "Thank God for that."
That Burroughs, the face of USA Wrestling, still represents the University of Nebraska — "I don't ever want to represent any other college wrestling program," he says flatly — should never be taken for granted by Husker fans. The fact he remains in the Husker realm is largely due to a part of Manning's job that is overlooked and underappreciated.
Manning essentially has two jobs that are intertwined: He coaches the Huskers, but also makes sure the Nebraska Wrestling Training Center operates at a high level. NWTC is a nonprofit organization that puts on youth clinics while working closely with the Husker program. The NWTC requires outside funding, most of which pays a monthly salary for Burroughs and ex-Husker James Green, a 2015 graduate who also trains in Lincoln.
A rising star, Green won gold at 70 kg/154 pounds at the Pan American Championships last weekend in Brazil.
All told, Manning and his top assistant, Bryan Snyder, raise in excess of $200,000 annually for NWTC. Bear in mind, 20 college programs have similar training centers in which college graduates try to fulfill dreams of becoming world and Olympic champions. These training centers came into existence about 12 years ago and altered the playing field in college wrestling because programs can sell them as a recruiting advantage.
To wit: Penn State has more than 15 wrestlers in its training center, including two Olympic champions from Japan.
You have free articles remaining.
Remember when Iowa dominated college wrestling, capturing 20 team titles from 1975 to 2000, including nine of 10 from 1991-2000? It was largely because the nation's best wrestlers, after completing college eligibility, either migrated to or stayed in Iowa City to train for world and Olympic championships under the watch of iconic coach Dan Gable. It was a gigantic recruiting advantage for the Hawkeyes: "Come to Iowa, where you can achieve collegiate greatness, then take aim at your international dream under the same roof."
Nowadays, coaches at half the Big Ten schools can say the same thing.
For Manning, that means heated competition within a powerhouse conference. Penn State has become the pre-eminent force, winning six of the past seven NCAA team championships in part because of a wealthy alum who has pumped millions into its training center.
"Cael Sanderson isn't out there beating the pavement," says Manning, referring to PSU's head coach.
As Manning talks, he is literally sitting on the edge of a couch in his office. He says he and Snyder seek funding from at least 100 different sources, including many Husker alumni.
Nobody could ever question Manning's enthusiasm for the sport and devotion to not only his Husker wrestlers, but also to Burroughs, Green and whoever else chooses to train at NWTC.
"This is our version of the NBA," Manning says. "This is our Major League Baseball, NFL."
Ask Manning how he goes about selling NWTC to prospective donors, he's ready with a pitch.
"Hey, do you know who this guy is?" the coach says, pointing to the small poster promoting the World Team Trials, with Burroughs photographed in his Team USA singlet.
"He's one of the best wrestlers in the history of amateur wrestling. Obviously, everyone knows what he's done on the mat, but he's more than that off the mat. He's a great ambassador. A great family man. He does things the right way. He's a super-freaking hard worker, man. He's passionate about what he does. He represents our country well."
Manning suddenly pivots, making his pitch about Green.
"Hey, you want to just donate to James Green? Here's what he needs for one year to train. Can you supply that?" Manning asks a sports writer who's serving as an imaginary millionaire for the purposes of this column.
How much green does Green need for one year?
"Thirty grand," Manning says. "For Jordan Burroughs, it's a lot more than that."