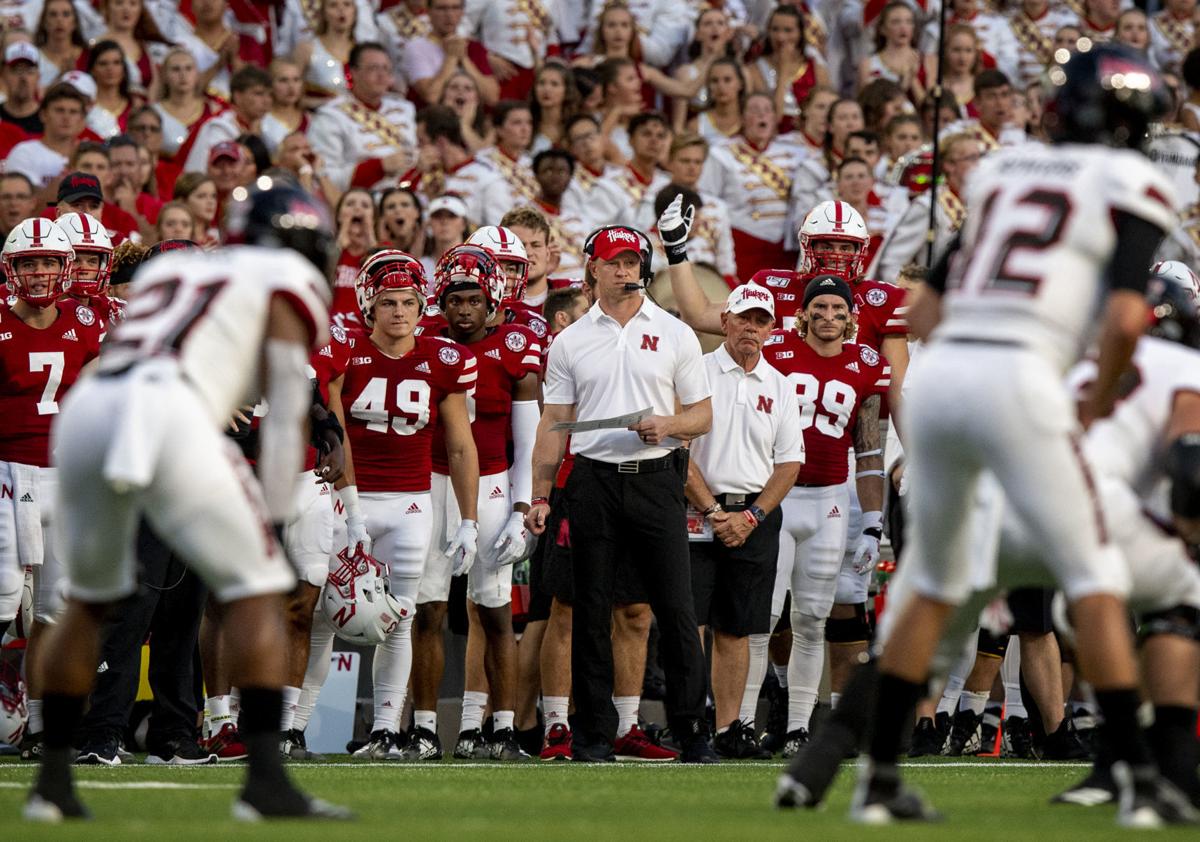 Guess it's not like 1983 around here anymore.
The Nebraska football team in 1983 walloped Minnesota 84-13 in Minneapolis, scoring 21 points in each quarter. The Huskers had the ball for only 22½ minutes, yet scored 12 touchdowns and gained 790 yards.
The 1983 Nebraska team had Mike Rozier, who won the Heisman Trophy that season; Irving Fryar, the No. 1 overall pick in the 1984 NFL Draft; and Turner Gill, one of the smoothest operators at quarterback I've had the joy to witness in person.
Nebraska in 2019 has some nice skill-position players, including a budding star in Wan'Dale Robinson and a proven veteran in JD Spielman. But second-year Husker head coach Scott Frost needs to continue to accumulate big-time skill players. If you're a Husker fan, you hope he gets lucky and eventually lands the next Rozier or Fryar.
At this point, you hope he builds Nebraska's stock to a point where it can match that of … Minnesota. That's right, the Gophers — the Huskers' opponent at 6:30 p.m. Saturday in Minneapolis — have a clear edge on Frost's crew in terms of skill-position talent.
There was a time in Nebraska's glorious gridiron history when such a situation seemed unfathomable.
But Glen Mason, veteran BTN analyst and former Minnesota head coach (1997-2006), lends credence to the conclusion. He praises the Gophers' deep and talented stable of running backs. What's more, he said before the season he felt the receiving corps was arguably the best in the Big Ten. A lot of people looked at him like he'd lost his marbles. Ever watched Ohio State, Glen?
Parker Gabriel shares insights from head coach Scott Frost on the unknown factors that may come into play in the game against Minnesota.
As the leaves begin to fall during another gorgeous autumn, Mason stands by his contention.
"I think Tyler Johnson runs as good of a slant route as anybody in the country," Mason told me this week from Minneapolis. "He's got the ability to catch the ball and take it the distance."
A 6-foot-2, 205-pound senior from Minneapolis, Johnson has a team-leading 28 receptions for 350 yards and five touchdowns, but has had some problems with drops with four this season. Which is why some folks now regard Rashod Bateman as Minnesota's best receiver. The 6-2, 200-pound sophomore has 23 catches for 537 yards (23.4 yards per catch) and four TDs.
You have free articles remaining.
"I thought Johnson was the class of the group," Mason said. "But if I had to pick one now, I might take Bateman."
Sophomore Chris Autman-Bell (6-1, 200) also causes defenses headaches. He has 11 catches for 220 yards (20 yards per catch) and three scores.
Credit Minnesota third-year head coach P.J. Fleck's staff for recruiting both Bateman and Autman-Bell. Bateman was the big score, a four-star recruit in the class of 2018 from Tifton, Georgia, who had scholarship offers from Georgia, Ole Miss, Texas A&M and Tennessee, among others. Not bad for the 40th-ranked recruit in the state that year.
Head football coach Scott Frost talks about the team's preparations for Minnesota on Oct. 10, 2019.
Johnson was a three-star recruit in the class of 2016 from Minneapolis North High School, a hometown boy who's made better than good. He's a surefire NFL Draft pick, projected as high as the second round. And, yeah, Bateman might be even better.
So, Minnesota sophomore quarterback Tanner Morgan, a three-star recruit in the class of 2017 (Fleck's transition-year class) — obviously has excellent options. He's completed 70.1% of his passes for 1,250 yards and 13 touchdowns, with only three interceptions. 
"At the beginning of the year, I thought he was average, but he's performing better than that," Mason said.
We've barely mentioned Minnesota's excellent running backs. Fleck's staff inherited seniors Rodney Smith and Shannon Brooks, who began their college careers when Fred Hoiberg played for the Timberwolves. Kidding. Just seems that way. Smith leads the team with 100 carries for 536 yards (5.4 per carry) and three touchdowns.
The Gophers also can turn to sophomore Mohamed Ibrahim, a three-star recruit from the Washington, D.C., area in the class of 2017. Yes, another Fleck recruit. He's the type of player Nebraska must consistently find — relatively under-the-radar, but eminently capable. All Ibrahim did last season was rush for 1,160 yards and nine touchdowns.
Nebraska ranks 61st nationally in total defense. So, NU defensive coordinator Erik Chinander's crew could have its hands full. But cold and wet weather could neutralize Minnesota's passing attack. But there's something even more important than weather that should give Husker fans hope of an upset. Yes, I said "upset." The Gophers are favored by a touchdown despite what Mason characterizes as an average offensive line.
"Everybody was expecting the line to be really good because it's really big," Mason said. "I learned a long time ago that B-I-G doesn't spell good. They're really struggling up front. I think they got a little better last week (in a 40-17 win against Illinois). But the line surely isn't a strength of the team."
I think Nebraska's defense will rise to the occasion and frustrate Minnesota, and Frost's offense — likely with Noah Vedral at the controls — will do just enough to prevail 21-17, as long as special-teams play isn't a fiasco.
It's a long way from Nebraska's "Scoring Explosion" days in 1983. But in this case, Big Red will find a way.