Things I know, and things I think I know: 
With a couple major winter holidays behind us, let's do something really crazy. 
Let's do something almost unheard of these days. 
Let's give Scott Frost a quick pat on the back for a job well done.
Well, the job's almost done. Frost has some work left to do in finalizing his staff. He's closing in on finality. More on that in a second. 
Tell me that you weren't a bit skeptical in November when Frost, the fifth-year Nebraska football coach, set about the task of replacing four offensive assistants with whom he parted ways Nov. 8. Voila! By early December, Frost had hired Mickey Joseph, Mark Whipple and Donovan Raiola. 
The process transpired smoothly. Frost was well-prepared and nailed down assistants in Joseph and Whipple that few people would consider to be anything but excellent hires. Granted, Raiola's resume' is a little light, but the more you hear about the 39-year-old offensive line coach, the better the hire seems to get. 
The 64-year-old Whipple is precisely what Frost needed, a proven veteran who can take over the offense if that's what Frost wants. Pitt's resounding success on that side of the ball this season definitely puts shine on the hire. 
Joseph, of course, is an absolute home run. A former Nebraska option quarterback, Joseph draws strong praise from former LSU head coach Ed Orgeron. The 53-year-old Joseph is the total package, Orgeron recently told the Journal Star. 
"Mickey Joseph can handle anything," he said flatly of the decorated receivers coach and recruiter. 
Bottom line, Frost stared down the barrel of a challenging situation in the wake of the Nov. 8 firings, and it appears he's handled it well. In short, he's managed the situation in the manner of a chief executive-style head coach, which his athletic director hopes Frost becomes in the future.  
As for Nebraska's open running backs coaching job, definitely keep a close watch on Florida's Greg Knox, a native of Rosebud, Texas, who has merely a quarter-century of SEC coaching experience at Ole Miss, Auburn, Mississippi State and Florida. Gets your attention, huh?
Former LSU running backs coach Kevin Faulk has come up in speculation, but I'm told Faulk-to-Nebraska isn't happening. 
But don't rule out Ron Brown for the job. He just completed his fourth season on Frost's staff, most recently as a senior offensive analyst. He's been behind the scenes since 2018, but many Nebraska fans know Brown's long and distinguished history as a Husker assistant coach. In his most recent full-time, on-field stint, he coached running backs from 2011 to 2014, molding Rex Burkhead and Ameer Abdullah into NFL players. Not bad, right?
From 1987 to 2003, Brown coached Nebraska wide receivers and tight ends, helping the program capture three national championships. All the while, he accumulated a list of recruiting triumphs that's borderline remarkable — 44 eventual NFL players in all. 
Brown would be a home-run hire. On the other hand, Frost might want to go outside the program for someone like Knox — there may be a couple other candidates in the mix — while keeping Brown as a valuable senior analyst. Frost definitely wants Brown to be part of the picture in some form. 
Either way, Frost is in a good position for that spot. Look for the hire to be made within the next 10 days, ideally before recruiting kicks back into gear Jan. 14. 
Keep in mind, Nebraska may be looking for a veteran running back in the transfer portal. If a running backs coach can bring a running back with him to Lincoln, well, that may help the coach's cause. 
All in all, offseason staff matters seemingly haven't put a ton of stress on Frost, not even defensive line coach Tony Tuioti's departure to Oregon. All signs point to outside linebackers coach Mike Dawson taking over the defensive front, which he coached under Frost in 2018. Another NU senior analyst, accomplished veteran Bill Busch, appears set to take over special teams and probably a segment of the secondary. Those announcements could happen at virtually any time. 
Busch and Joseph is, among other things, a dynamic recruiting tandem who were together for three seasons at LSU.  
Frost's moves have made sense. It all feels pretty natural. It's all nearing completion, perhaps by the end of this week. 
Frost then can breathe easily, at least for a moment or two. 
College football seldom rests these days. 
* Nebraska's coaches go back to work in earnest Monday, and Husker players begin winter conditioning Jan. 10 in advance of the spring practice season commencing in late February. The operative word in this discussion is "urgency," particularly on the offensive side of the ball. 
In other words, the players aren't going to be just running and lifting weights while the coaches are sitting in their offices waiting for spring to arrive. 
A ton of learning by players and coaches — new terminology on offense, for instance — must transpire before on-field work begins.
Intrigue is another good word for what's happening in the program. 
* Hunter Anthony, the transfer offensive lineman from Oklahoma State, is an interesting addition to Nebraska's roster. For one, his versatility is impressive. He can play either guard or tackle. 
The offensive line will be a group to watch closely this spring, especially the center position, where Nebraska loses three-year starter Cam Jurgens. I'm told tackle Turner Corcoran is a distinct possibility for the job. That quickly could become a major storyline. 
Raiola started at center for three seasons at Wisconsin. That should help matters.
* My favorite gift? Glad you asked. I'm wearing it. A Pablo Cruise T-shirt. 
Talk about an underrated 1970s band. 
The turning point in every Nebraska football game in 2021
𝙏𝙝𝙚 𝙙𝙤𝙪𝙗𝙡𝙚 𝙥𝙚𝙧𝙨𝙤𝙣𝙖𝙡 𝙛𝙤𝙪𝙡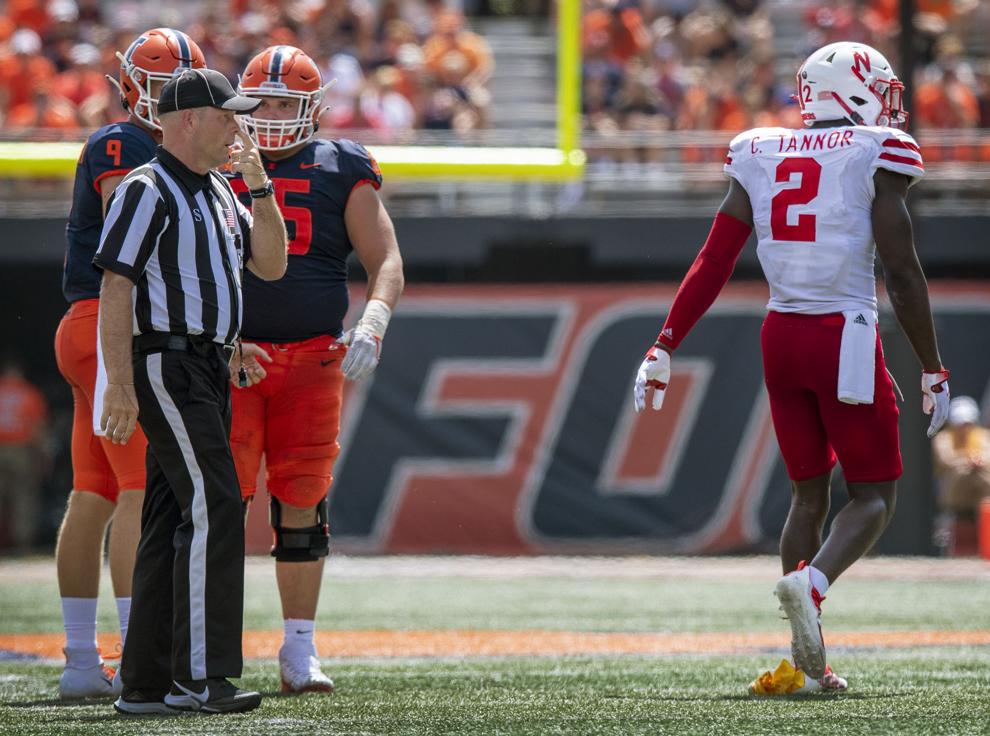 𝙏𝙪𝙧𝙣𝙚𝙙 𝙖𝙬𝙖𝙮 𝙗𝙮 𝘿𝙞𝙨𝙢𝙪𝙠𝙚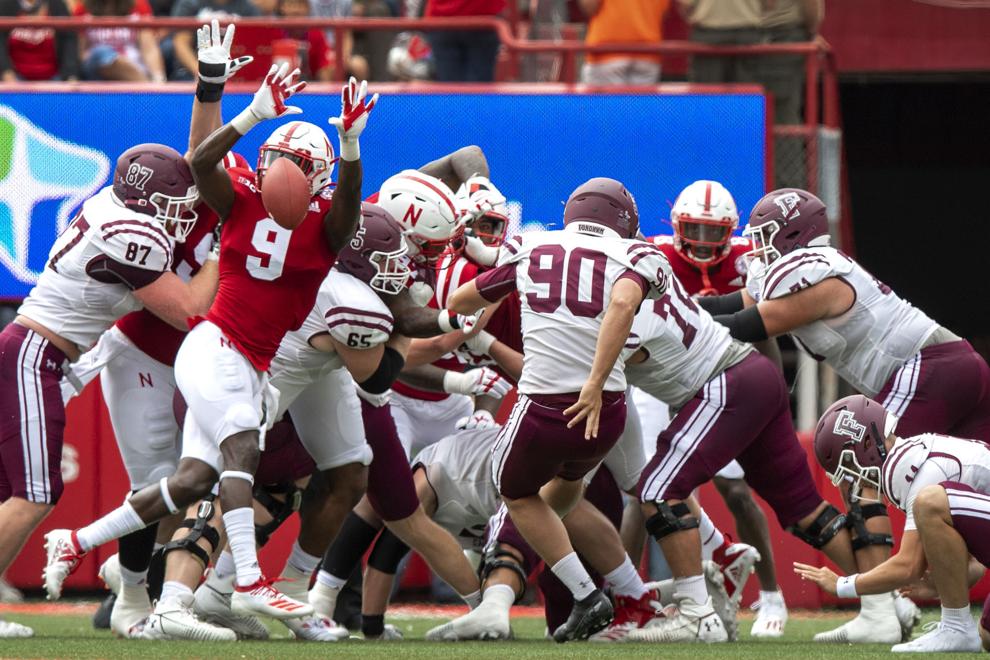 𝙈𝙖𝙧𝙩𝙞𝙣𝙚𝙯 𝙗𝙧𝙚𝙖𝙠𝙨 𝙛𝙧𝙚𝙚
𝘾𝙪𝙡𝙥'𝙨 𝙢𝙞𝙨𝙨 𝙛𝙡𝙞𝙥𝙨 𝙜𝙖𝙢𝙚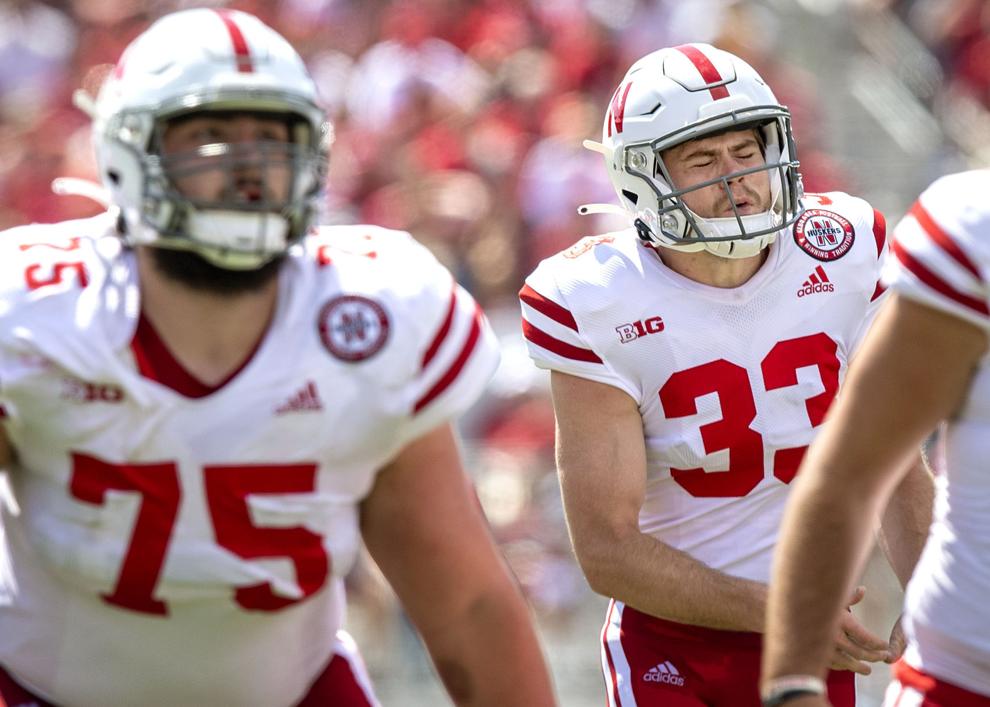 𝙊𝙣𝙚 𝙙𝙞𝙨𝙖𝙨𝙩𝙧𝙤𝙪𝙨 𝙥𝙪𝙣𝙩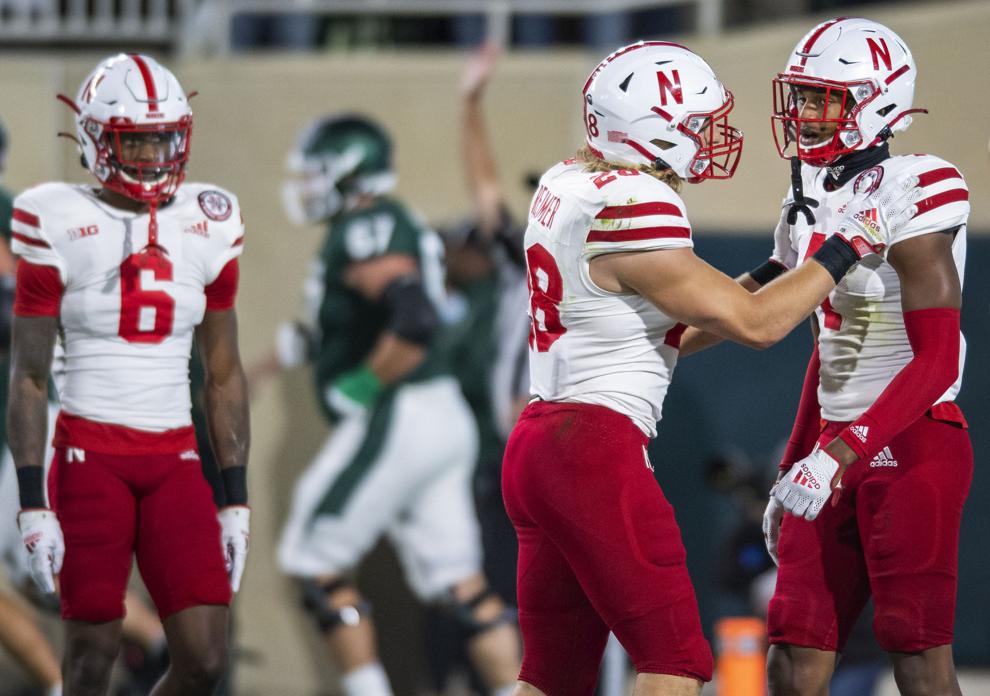 𝘿𝙤𝙢𝙖𝙣𝙣, 𝙏𝙝𝙤𝙢𝙖𝙨 𝙘𝙤𝙢𝙗𝙞𝙣𝙚 𝙛𝙤𝙧 𝙩𝙪𝙧𝙣𝙤𝙫𝙚𝙧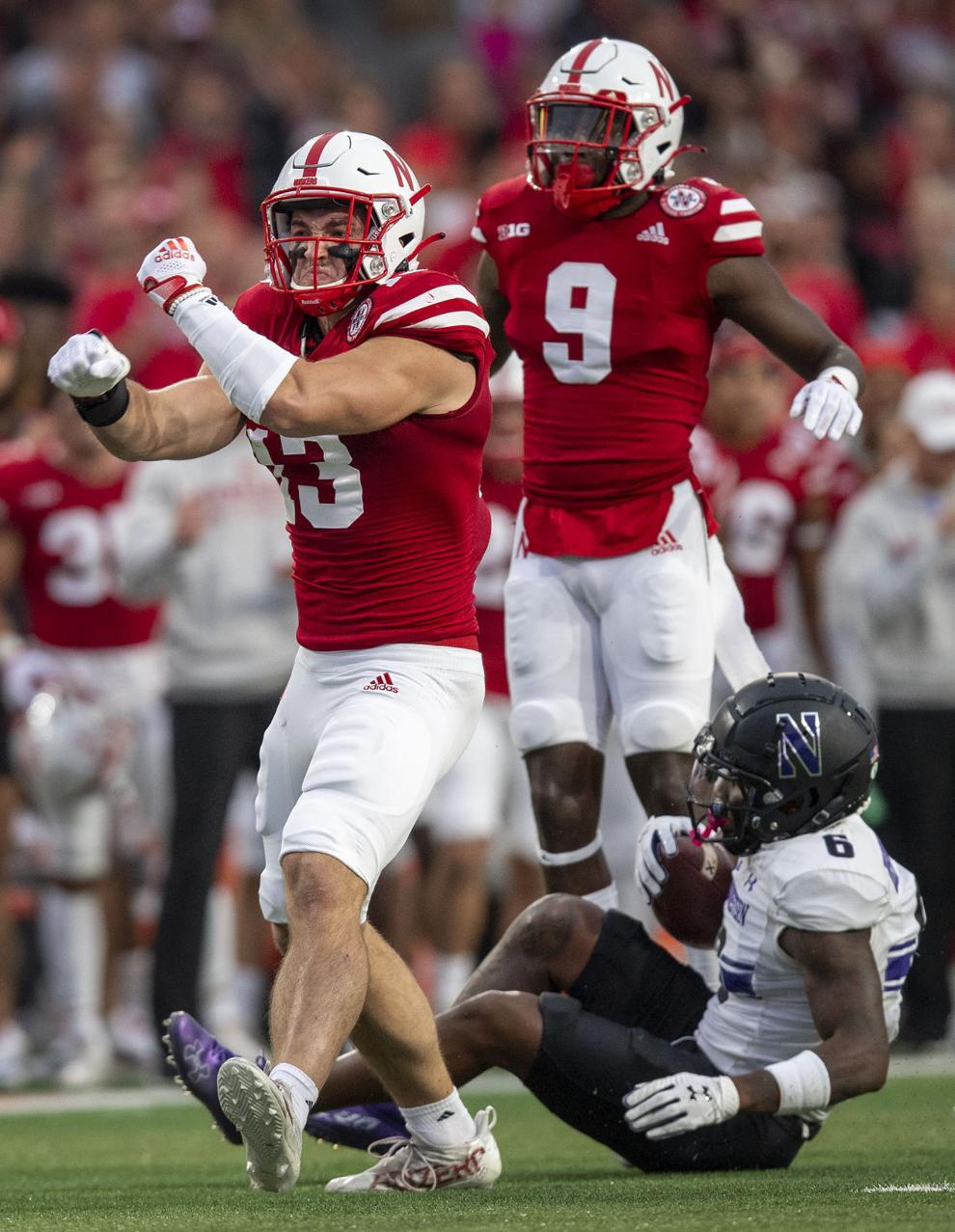 𝙈𝙖𝙧𝙩𝙞𝙣𝙚𝙯'𝙨 𝙡𝙖𝙩𝙚 𝙛𝙪𝙢𝙗𝙡𝙚 𝙨𝙥𝙤𝙞𝙡𝙨 𝙪𝙥𝙨𝙚𝙩 𝙗𝙞𝙙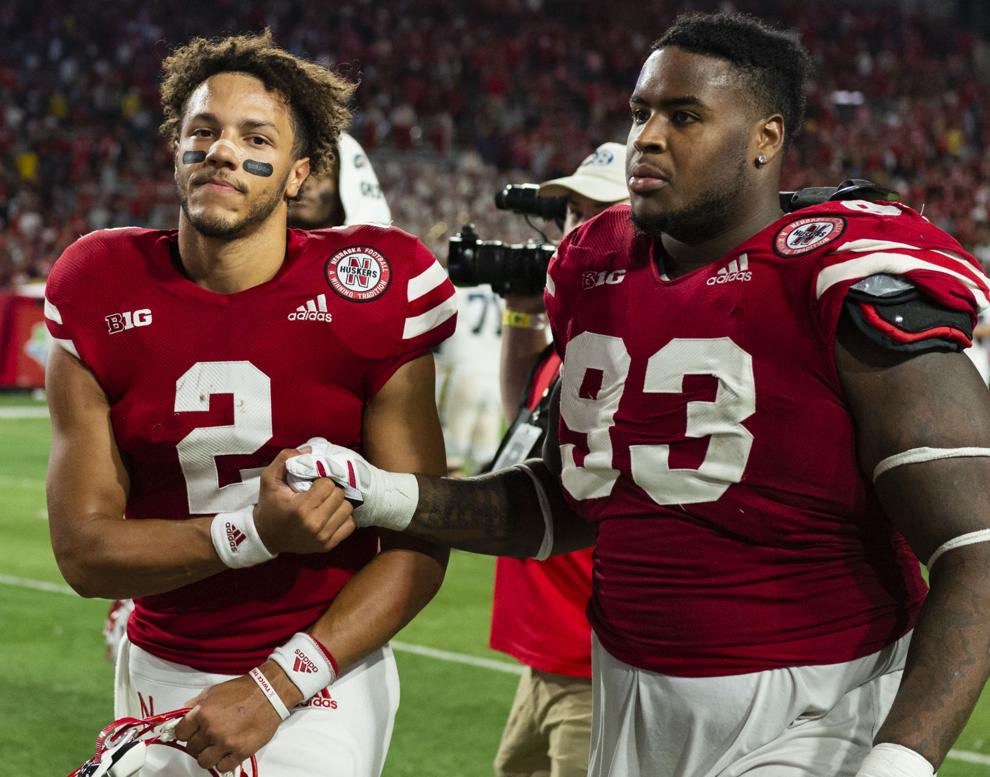 𝘼𝙣 𝙪𝙣𝙩𝙞𝙢𝙚𝙡𝙮 𝙨𝙩𝙪𝙢𝙗𝙡𝙚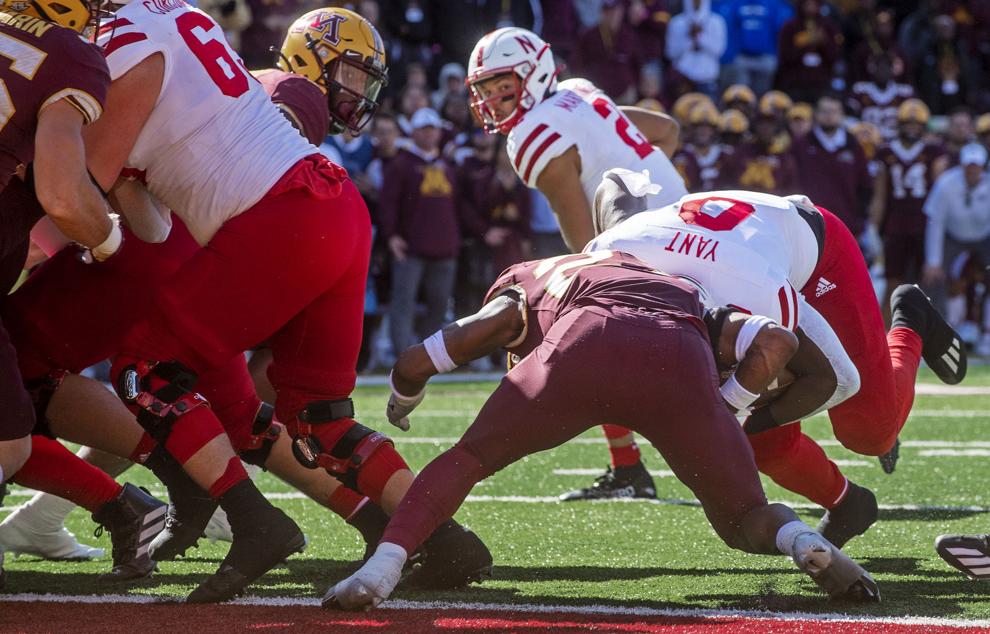 𝙅𝙪𝙨𝙩 𝙖 𝙗𝙞𝙩 𝙤𝙪𝙩 𝙤𝙛 𝙧𝙚𝙖𝙘𝙝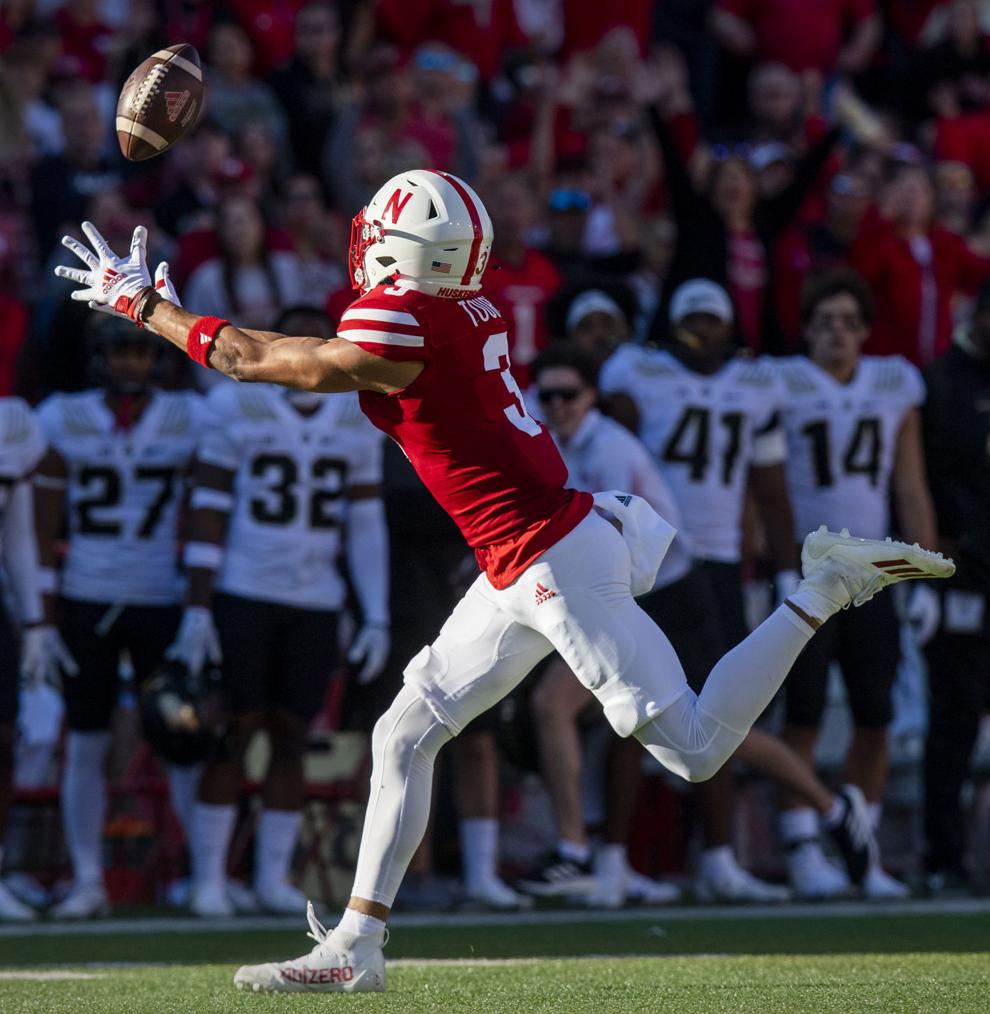 𝙁𝙧𝙤𝙨𝙩'𝙨 𝙛𝙞𝙚𝙡𝙙 𝙜𝙤𝙖𝙡 𝙜𝙖𝙢𝙗𝙡𝙚 𝙙𝙤𝙚𝙨𝙣'𝙩 𝙥𝙖𝙮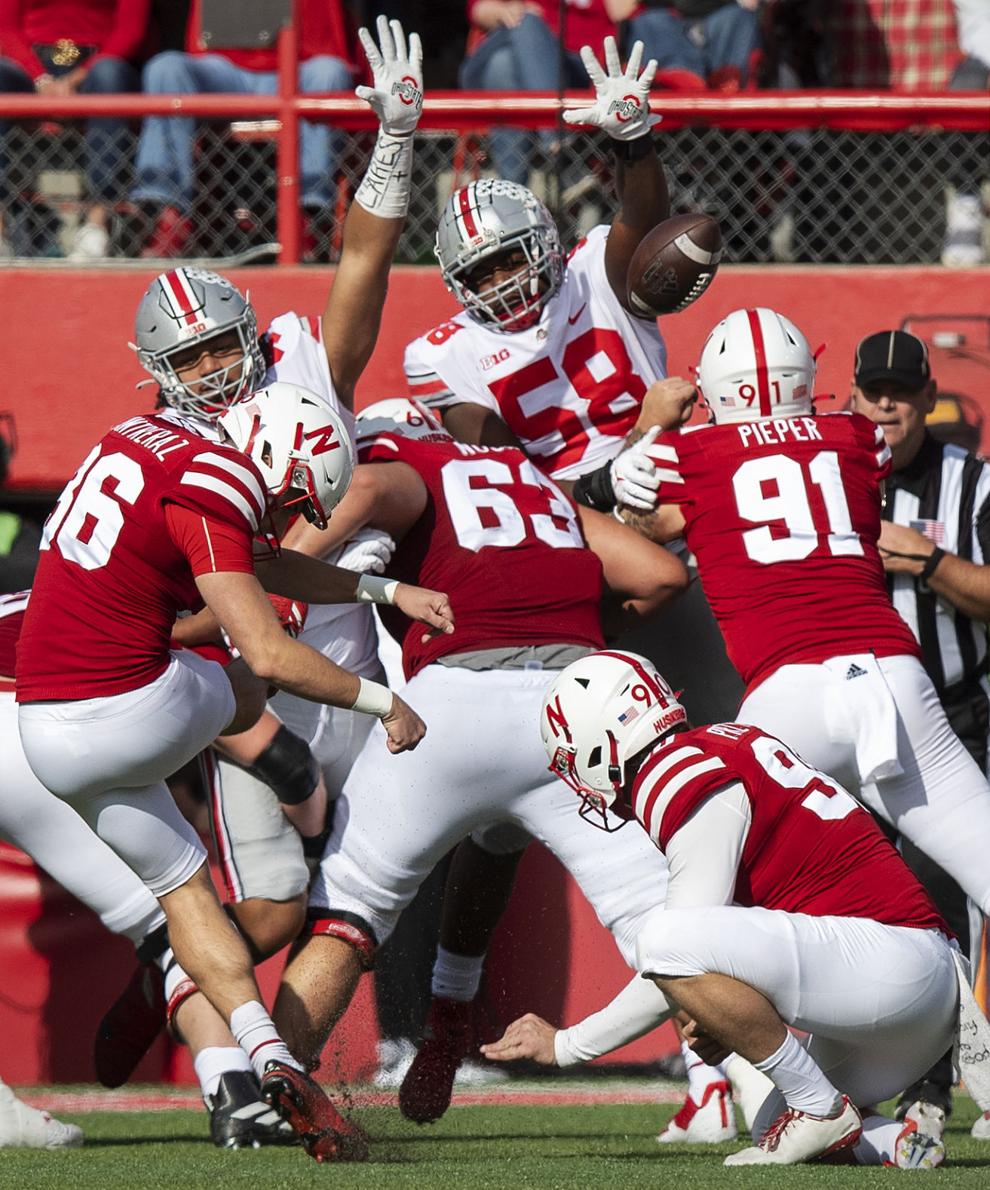 𝘿𝙞𝙙𝙣'𝙩 𝙩𝙖𝙠𝙚 𝙡𝙤𝙣𝙜 ...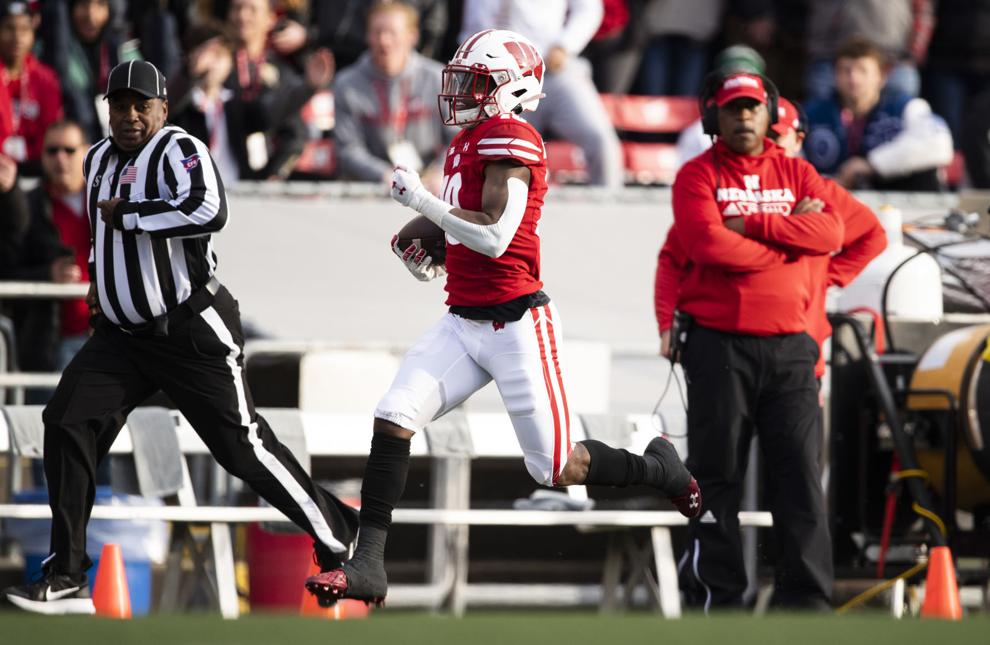 𝙎𝙥𝙚𝙘𝙞𝙖𝙡 𝙩𝙚𝙖𝙢𝙨 𝙨𝙩𝙧𝙞𝙠𝙚𝙨 𝙤𝙣𝙚 𝙡𝙖𝙨𝙩 𝙩𝙞𝙢𝙚