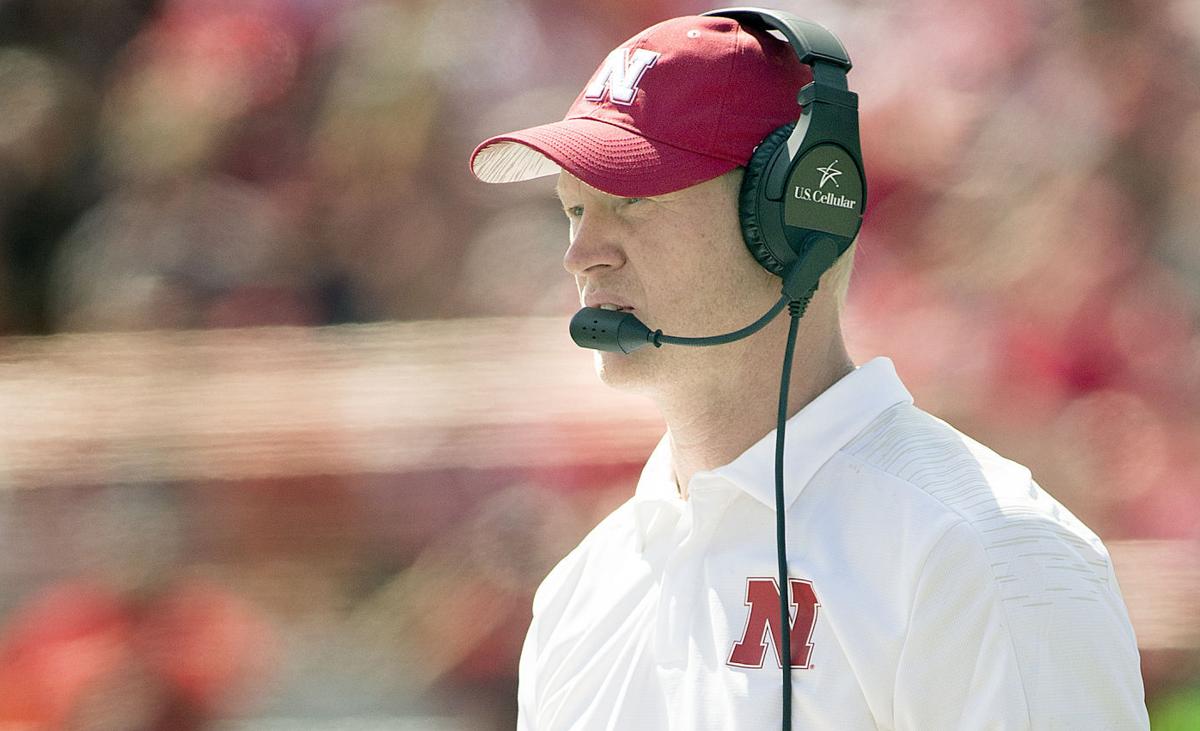 Nebraska football fans' craniums must be swirling with questions and thoughts. 
Everything's happened so quickly. 
Things are still happening. Buckle up.
A Big Ten football schedule was released Aug. 5. Six days later, the season was canceled. What happened during those six days? Big Ten commissioner Kevin Warren wouldn't answer that question Tuesday. We do know this: Warren's incredibly adept at not answering direct questions. His strategy is seemingly to talk and talk and talk until you've forgotten the question. 
So, yes. College football in general is defined by uncertainty. It's defined by uncertainty right now and will be defined by uncertainty indefinitely.
As for college sports in general ... Wow, life is about to change dramatically, in a largely unpleasant way. 
Meanwhile, guess what? The nation is talking about Nebraska football. It's talking about what appears to be a suddenly rocky marriage with the Big Ten. It's talking about dear ol' NU expressing desire to play football this fall even though its conference decided otherwise. Get this: Some people are even talking about the Huskers perhaps bolting to their old stomping grounds in the Big 12 permanently. All I'll say now is it'd be premature to rule it out. 
Yes, this story became wildly intriguing in a hurry. Warren contributed to the drama Tuesday night when he drew a line in the sand by essentially saying Nebraska cannot play games this fall. "No. Not and be a member of the Big Ten Conference," he told Yahoo! Sports. 
Nebraska's next move obviously could enhance the drama. My educated guess is the Huskers won't relent, at least not immediately, on their desire to play games this fall. Stay tuned. Ohio State coach Ryan Day contributed to the intrigue Wednesday when he said of the possibility of his team playing this fall: "(Buckeyes athletic director) Gene Smith and I talked at length about this. We're still exploring all those options. This thing is moving and changing. We are looking at everything."
(Smith later said Ohio State "has now determined that this would not be an allowable opportunity for us to move toward").
Even so, I'm waiting for ESPN personalities Michael Wilbon and Desmond Howard to put the Buckeyes on blast, the way they did to Frost and Nebraska's brass. 
But I'm not holding my breath.
"Do you think (Nebraska is) the only team that really wants to play? Of course not," said Howard, the former Michigan star. "All the teams and all the coaches want to play, but they're not whining and crying and then talking about leaving the conference? At this point, I would demand an apology from the Nebraska chancellor and the president and Scott Frost, and not one from behind closed doors. A public apology." 
That's an idiotic demand. And before I tell you why, let's make it clear that nobody from Nebraska who serves in an official capacity has said anything publicly about leaving the conference. That's a reckless assertion by Howard. Par for the course, though. 
Frost on Monday made clear that Nebraska is a proud member of the Big Ten. However, he said, if there were a handful of teams in the Big Ten that wanted to push forward with playing a makeshift schedule this fall, the Huskers would be interested. Again, my read is they're still interested. As Day noted, though, the situation is fluid. 
As for an apology from Frost or anyone else at Nebraska, it's an absurd notion. Apologize for what? For feeling strongly that Husker players are safest in Lincoln, under the watchful eye of team officials and medical staff? For being acutely mindful of the extraordinary financial ramifications that not playing games in Lincoln would have on the city and the state? Should Frost apologize for fighting for his players, several of whom expressed a strong desire to play this fall while making clear they feel protected by Frost and his entire crew? 
Frost was fired up Monday during a Zoom session with media. I think his attitude fired up much of the fan base.
"I think if I took a straw poll of our team and asked it when it could play, give us about a week and I think we're ready to play football," he said.
However, he had been cognizant of how his players were dealing with rampant speculation about whether the season would be played.
"I was worried about that (Monday morning) when I went out on the field," Frost said. "I brought the team together at the beginning of practice and guaranteed the players that they have people here in Lincoln who are fighting for them to play. After that huddle, we had one of the most passionate and energetic practices that I've been a part of." 
He says that a lot about his practices. It's because he loves the sport and gets fired up easily. Should he apologize for that, too?
"People need to understand the carnage and aftermath of what college athletics looks like if we don't play," the coach said Monday. "This isn't as simple as canceling a Little League game and picking up and playing the next Saturday. There's a lot of impact (in the Big Ten) to our states, to our communities, to our universities, to our athletic departments, to our other sports, to people's employment. 
"This is a huge decision. That's why I'm proud of the leadership of the University of Nebraska that's going to continue to fight for Nebraskans and for this university, and this athletic department."
Does that sound like whining?