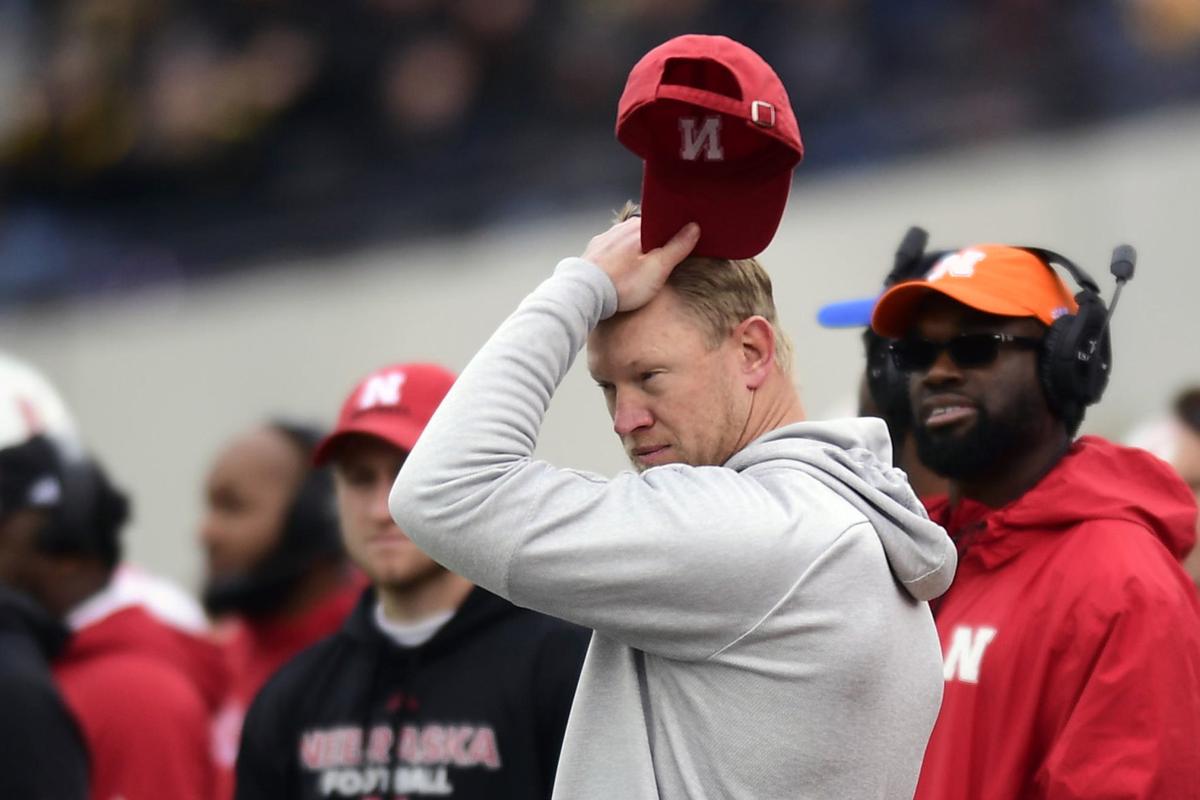 Things I know, and things I think I know:
When Tommie Frazier watches Alabama and Clemson, the preeminent programs in college football, he flashes back to his time as Nebraska's quarterback.
There's no question the Husker national championship teams of the 1990s operated on the same level of the current Crimson Tide and Tiger programs. But it's impossible to say whether NU ever will re-enter that realm.
In the meantime, Frazier hopes Nebraska fans are patient with Scott Frost as he builds his program the right way -- in a way that can produce sustainable success.
"What I want to see is fans dial back what they think Nebraska's going to be just because Scott's here," Frazier says. "Quite frankly, it's going to take time. I know people don't want to hear that. What he did at Central Florida in the second year isn't going to happen at Nebraska."
Frost guided UCF to a 13-0 record in 2017, his second year at the school. So, Tommie's not exactly going out on a limb here. Nebraska isn't going to finish undefeated in 2019, as it did in 1995, his final season as NU's option wizard QB.
Bottom line, Frazier said, Frost needs time to instill culture throughout the program. He needs time to change the mindset of not only people directly connected to his program, but also of leaders in the university's administration. Everyone has to be on the same page, Frazier said.
What's more, "Scott's coaching against better coaches and playing against better talent than he saw in the (American Athletic Conference)," Frazier said.
To be sure, Tommie enjoys watching Big Ten football. He likes seeing programs such as Purdue and Northwestern compete at a high level despite minimal expectations. There's no question Nebraska faces a much more difficult overall schedule now compared to when Frazier was 33-3 as the Huskers' starting QB.
"When I was in the Big Eight, you always knew the top-tier teams," he said. "You basically knew Nebraska, Colorado and K-State were going to be the teams at the end of the year competing for the conference championship."
Frazier watches virtually all of Nebraska's games these days.
"I do a podcast, so I want to make sure I sound intelligent when I give my critiques," he said from Omaha, where he's starting a consulting firm that specializes in leadership training and culture-building in organizations.
He also has a 15-year-old son and 12-year-old daughter who keep him on the hop.
It was great catching up with Tommie. I hadn't talked to him in years.
You have free articles remaining.
* By the way, Frazier isn't surprised by quarterback Adrian Martinez's quick ascension as a leader in Nebraska's program, in part because Martinez joined a program that had been sorely lacking in the leadership category under Mike Riley.
"For me, it was a little tougher because I came in when Nebraska had guys like Will Shields and Calvin Jones and Zach Wiegert -- great players who had been around," Frazier said. "The way I did it was going out and playing hard, and leading the way. Being a leader is based off the way you play."
It's also about establishing a level of trust with teammates, he said. Martinez seems capable on both counts, and whatever else is required.
I doubt he'll be as acerbic as Frazier was at times. I always liked that about Tommie. He still tells it like it is.
* Frazier is flat out one of the toughest competitors I've ever come across, in any sport. He traces it to his upbringing in Bradenton, Florida.
"I played tackle football with my three older brothers and they'd hit me like I was their age," he said. "I had to be mentally and physically tough."
Do kids still play tackle football in the park? Anywhere? Anyone?
* Frazier's parents emphasized that quitting in anything wasn't an option. Don't get me started on the transfer culture in college athletics. Don't get Tommie started on it, either.
* Nebraska basketball coach Tim Miles made the comment late in his session with media following Saturday's loss to Purdue. It was almost in passing. But it was telling all the same.
Asked if having a team with a strong flavor of upperclassmen -- most notably James Palmer, Glynn Watson and Isaiah Roby -- might help it stay focused amid all the losing, Miles said, "James' attitude actually was pretty good. ... If we can keep Glynn in that good spot that he's in and Roby, too, I think that's important. When they get frustrated, they shut down."
That didn't happen against Purdue, he said. But the fact shutting down does happen at times is a window into the difficult nature of Miles' job. If players shut down for even short time frames in the Big Ten, well, it's a conference that can eat you alive.
* Anybody paying attention to the fledgling Alliance of American Football? Anyone at all? Hello? Nebraska fans should know the Salt Lake Stallions -- the team with all the ex-Huskers -- won their first game Saturday, a 23-15 decision against the Arizona Hotshots.
De'Mornay Pierson-El helped the 1-2 Stallions' cause with a 25-yard catch-and-run TD. Showed a strong burst.
* The hot name being thrown around as a possibility for Nebraska's defensive line coach opening is Craig Kuligowski, who spent last season at Alabama. From 2001-2015, he coached d-linemen at Missouri and helped five of them become first-round NFL draft picks.
NU could use a few of those once in awhile.
Be the first to know
Get local news delivered to your inbox!