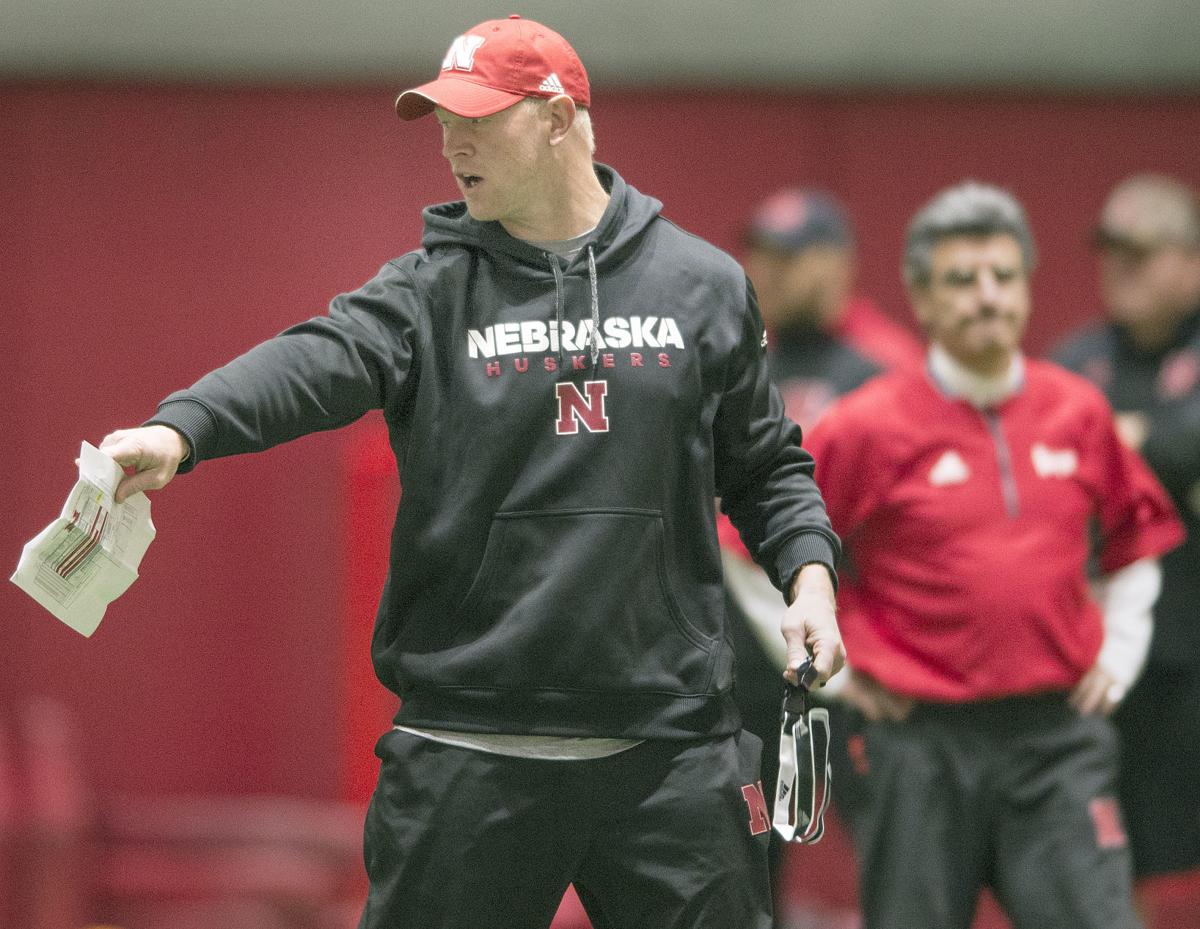 Tom Osborne recalls an occurrence in the early 1980s that he had never experienced.
Lou Holtz, head coach of Arkansas at the time, observed Nebraska's football operation for two straight days. Even though the Razorbacks had an open date that week, Osborne thought Holtz's presence was interesting because Osborne had never had a coach visit his practices during a season.
"Before he left, Lou said he'd never seen a situation where coaches were as positive as what he saw here," Osborne says. "I took that as a compliment."
Granted, ex-Husker defensive coordinator Charlie McBride upbraided a defender occasionally.
"But when practice was over he'd usually have an arm around that kid," Osborne says. "Players knew he cared about them. I thought for the most part, our coaches were good teachers. That's essentially what you want."
He sees the teaching element in new Nebraska head coach Scott Frost and his staff.
"I see a lot of teaching going on. I don't hear a lot of screaming and hollering," says Osborne, who has a doctorate in educational psychology.
I receive a flood of emails weekly, but one caught my eye last week. It was from Bill Moran, a retired teacher and principal in Pottsville, Pennsylvania, who follows Nebraska football passionately. He's an ardent fan of Frost — especially of Frost, the teacher.
In fact, Moran regards Frost as an outstanding teacher, leader and coach — in that order.
Moran cites evidence of Frost's excellent teaching based on what he's read and heard:
* It's easy to be excited about learning if your teacher is passionate about what he or she is teaching, and Frost's passion is evident.
"I don't think he could give a sh-- about the money," Moran said Saturday.
The best teachers aren't motivated by money; they're motivated by the progress of their students, Moran says.
* Moran likes that Frost and his staff say they're not moving on to point B until players understand point A (Moran wishes his Spanish teacher had taken that approach).
* Frost emphasizes the understanding of basics.
"That's absolutely important for anything," Moran says. "You need to have a solid foundation to effectively move ahead and show progress in any subject — math, writing, economics, history, everything."
* Frost's mantra for his players is "play with a desire to excel and no fear of failure."
Says Moran: "You simply can't learn when you are afraid of making mistakes. You learn from mistakes."
Osborne, who was 255-49-3 (.836) at Nebraska and won three national championships, echoes Moran's sentiments about Frost as a teacher.
"I think Scott's going to give people the freedom to let loose and play," says Osborne, 81, who's trying to attend at least one practice per week. "Sometimes if you're thinking too much or you're concerned about getting yelled at, you don't play as well."
That can be particularly true of quarterbacks.
"Sometimes I'll see a coach really start yelling at a quarterback because he missed a pass or threw an interception," Osborne says. "I think the more complex the job, the more latitude you have to give somebody. That quarterback's got a thousand things going through his head — he's reading the defense, he's got the snap count, he's got to make sure the formation is lined up right. The last thing he needs to worry about is whether that coach is going to be hollering at him or not."
Osborne then adds something that is, well, critical.
"Probably the best way to change behavior is to catch somebody doing something right and reinforce it or praise it," he says. "That doesn't mean you don't correct. But you can do it in a way that is not demeaning or attacking the person's character."
I can just see Moran nodding his approval. Frost not only has passion, Moran says, but also compassion.
Yes, a beautiful combination.
"He won't win every game, and some Big Ten team will have his number," Moran says. "Some fans and media will be critical of his play-calling or some part of his game plan. But he's going to teach young men and influence Nebraska for a very long time."