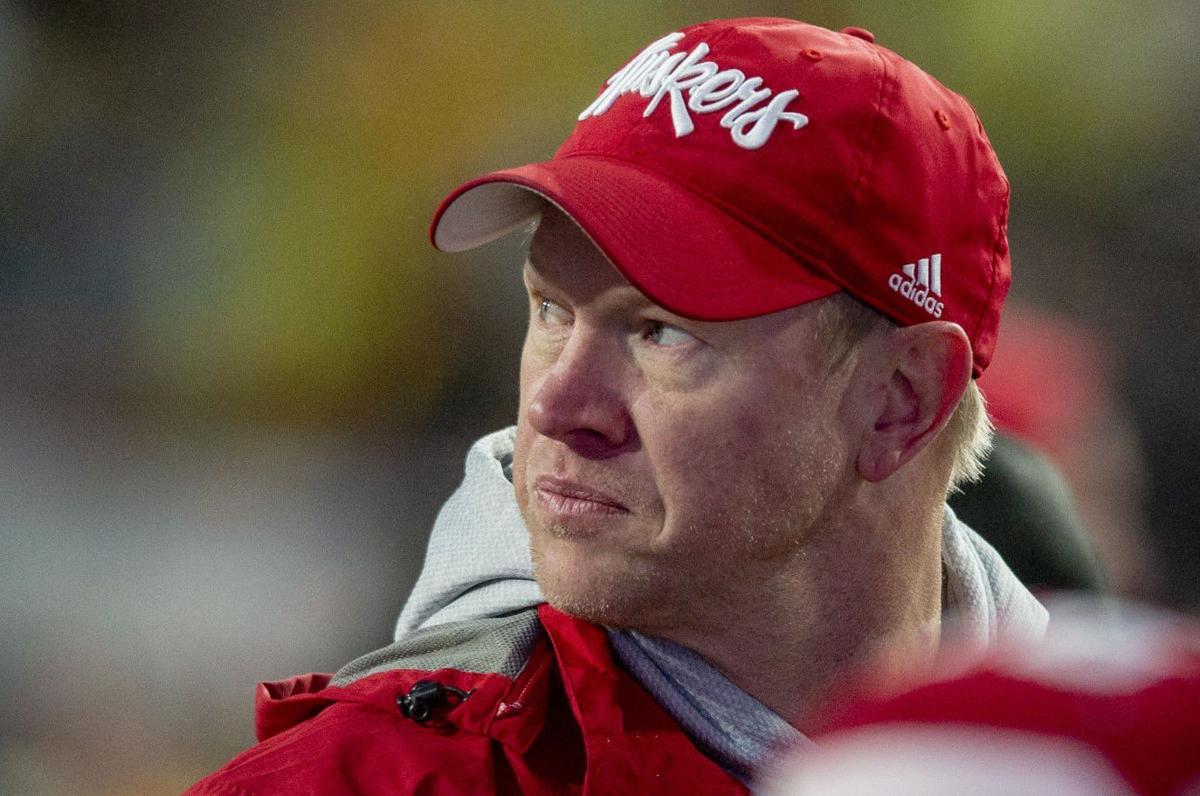 Things I know, and things I think I know: 
Nebraska football coach Scott Frost surely has a sizable to-do list as his team prepares to ramp up preparations for its 2020 schedule.
The 30th is Wednesday. So, it could be an important week for all Big Ten teams. But it would seem especially important for Nebraska because of, well, that rugged early schedule: at Ohio State, Wisconsin, at Northwestern and Penn State. 
"Playing a team that's really good that's not physical, to me that's a whole different animal," former Ohio State coach Urban Meyer said Friday on BTN as he discussed the Huskers' schedule. "In the Sunday training room, you're fine. But when you play Wisconsin, they're going to bloody your nose. Ohio State's going to bloody your nose, and so is Penn State. Those are physical, physical teams. And Northwestern has been known to be physical, too. 
"My gosh, when I sat and looked at that (Nebraska) schedule, and I'm trying to build my team in Year 3. I don't want to say there's no chance, but they are running uphill on this one."  
Added longtime BTN analyst Gerry DiNardo, "I'd go so far as to say this may be the toughest schedule anyone's ever had going into the third year of the program."
Let's be clear: This isn't the local columnist bellyaching about Nebraska's schedule. This isn't Nebraska athletic director Bill Moos telling local media that Frost's program isn't getting many breaks. This is two veterans of college football, Meyer and DiNardo, merely telling it like it is. 
Frost and his crew can't afford to flinch. It's go time. But Frost and his staff must be intelligent in how they prepare the team leading to the Oct. 24 opener at Ohio State. Football in its purest form is about blocking, tackling and protecting the pigskin. In order to properly address those areas, a team needs "live" reps in full pads. That said, Frost will have to walk a fine line in coming days: He needs to put his team through tough, full-padded drills while being mindful of injuries and fatigue. 
Plenty of coaches have pushed too hard in preseason camp and worn down their team before the season even started. 
Bottom line, there's no way Nebraska can upset Ohio State if it limps into the Horseshoe with a tired squad. Plus, there will be no bye weeks to recover. 
"This is an awful schedule," Meyer said of Nebraska's task. "This is hard. Year 3 of trying to build a program. I'm a fan of Nebraska. I'm a fan of Scott Frost. I hope they can survive that. How do you adapt? I don't know. One game a time. Try to win another game, get your guys healthy and go again." 
It obviously would've been beneficial for Nebraska (and other teams) to have a nonconference schedule to prepare for conference rigors. Think about how a few nonconference games could've helped someone like redshirt freshman offensive tackle Bryce Benhart, whose first career start may come against one of the favorites to capture the national championship.  
Frost and his players no doubt will embrace the opportunity. 
Will Frost push the right buttons in the lead-up to the season?
It'll be quite a challenge. 
* Bo Pelini's detractors were active on social media over the weekend. 
That's because in the former Nebraska head coach's debut as LSU defensive coordinator, Mississippi State quarterback K.J. Costello, operating Mike Leach's Air Raid offense, piled up a Southeastern Conference record 623 yards of passing in a 44-34 win in Baton Rouge, Louisiana.
It should be noted the Tigers' defense was down to one returning starter from last year's national championship outfit.
"Yes, LSU was missing all those defensive players and breaking in a new defense under Bo Pelini," wrote Scott Rabalais of The Baton Rouge Advocate. "But much of the day, the Tigers secondary looked like the cardboard cutouts of fans who couldn't be here populating the lower rows of Tiger Stadium.
"Heck, cardboard cutouts might have played better defense." 
* TV cameras focused much more on LSU head coach Ed Orgeron than they did on Pelini, for those wondering. In fact, correct me if I'm wrong, but I wouldn't say Pelini's name came up much at all in the CBS broadcast featuring Brad Nessler (play-by-play) and Gary Danielson (analyst). 
* Man, it's good to have the SEC playing ball. It certainly does mean more.
* Tip of the cap to another former Nebraska defensive coordinator, Craig Bohl, now the head coach at Wyoming. In discussing the Mountain West's return to action, and the potential complications of determining a conference champion, Bohl said: "As coaches, we just came together and said it's not going to be perfect. It's not going to be equitable. We're going to celebrate playing.
"We're all competitive. We're all chasing a championship. But it's such an unusual year that we want to celebrate college football, and we want to give an opportunity for our players to play."
Celebrate playing. Perfect.
* As college basketball season nears, I have at least one gnawing concern: Will the Nebraska-Creighton rivalry be part of the season? Based on Big Ten schedule discussion I'm hearing behind the scenes, I'm not sure it'll be part of the plan. That would be a bummer. 
* As Alex Gordon grew up, it became clear to Nick Bahe that he was mentally strong. "Alex had a very simplistic way of competing and playing," said Bahe, a former Lincoln Southeast quarterback who often threw to Gordon. "He had an ability to not get into his own head. He had an ability to simplify things. It seemed like he was able to go out on the field with a clear mind and just compete."
Many of us could learn from that mentality.