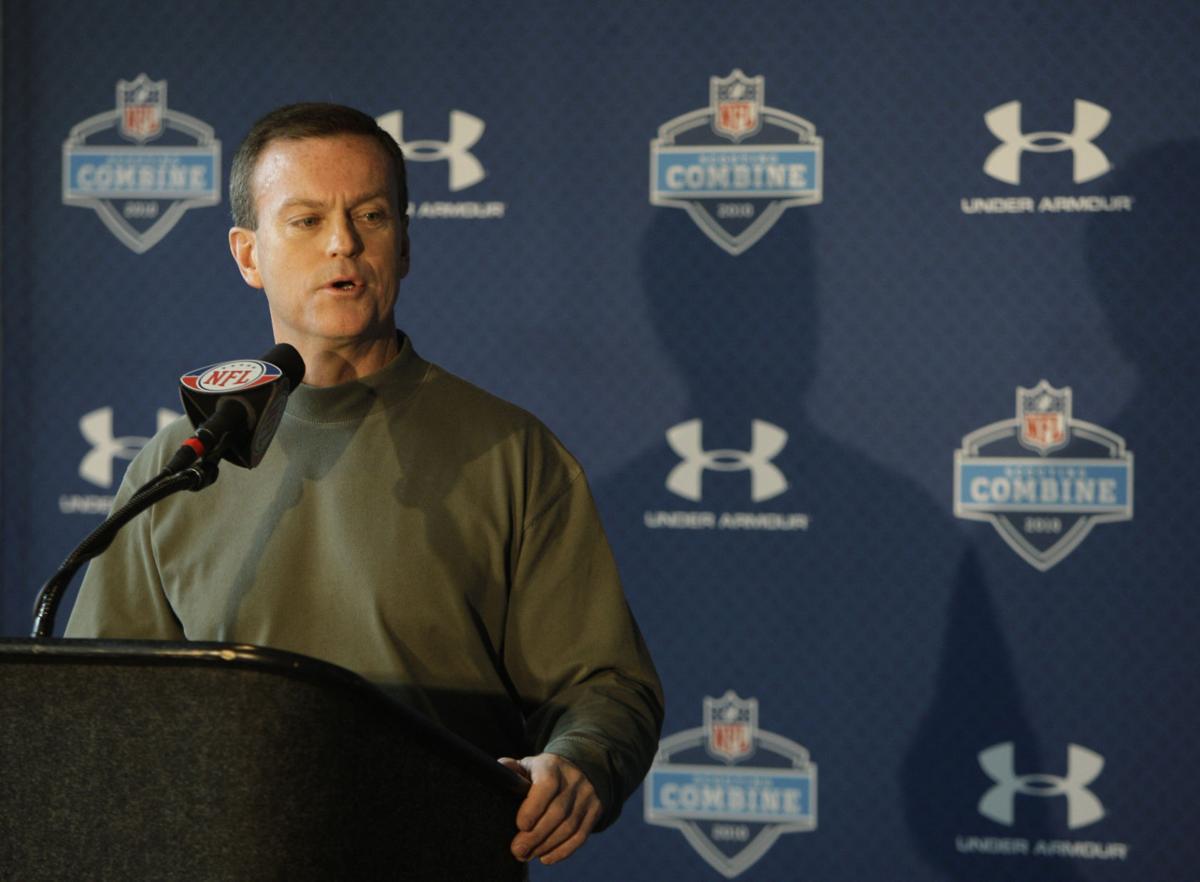 Things I know, and things I think I know:
Many sports fans seek to understand the inner workings of whatever organization they follow.
They sometimes appreciate a peek behind the curtain.
In that regard, former Nebraska defensive coordinator Mark Banker provided some insight into the program's leadership structure during our discussion Friday night in which he discussed his firing.
No reason to lay out everything Banker mentioned, especially without first talking to Nebraska head coach Mike Riley, who at the moment has much more pressing matters at hand (recruiting players and also hiring an assistant coach).
But one of my main takeaways from Banker was that NU executive director of player personnel Billy Devaney's influence should never be underestimated. Devaney took over his role last February after three decades as an NFL executive.
"In the beginning of the (2016) season, it was awesome, we would watch stuff like our two-minute drill together as a staff along with Mike," Banker said. "It was kind of fun. And then Mike would always have Billy in there. I'm not sure what purpose that served. He's not a football coach.
"At the same time, Mike always would have meetings with Billy and D.V.D. (associate athletic director Dan Van De Riet)."
As one would reasonably expect, Nebraska athletic director Shawn Eichorst and executive associate A.D. Steve Waterfield often were involved, Banker said.
"That was just the chain of command," Banker said. "As for the coaches, we'd get our information in the staff meeting that we had every day, and we'd go do our jobs."
Banker said he didn't feel part of the program's "decision-making process," saying that was a change from his years with Riley both at Oregon State and with the San Diego Chargers.
Why the change in style for Riley? It might be as simple as saying different athletic programs have different styles (and layers) of leadership.
If Eichorst is feeling some heat right now, thereby increasing his overall involvement, that's understandable, too.
Keep in mind, Devaney's position at Nebraska was the brainchild of Eichorst.
Banker obviously might have been speaking from a place of frustration, although his tone was pleasant throughout the 35-minute interview.
As for Devaney's involvement in coaching meetings, it may partly reflect his previously stated opinion that in the best NFL organizations, everyone from the scouts to the coaches are on the same page about what works and what doesn't.
He also continually assesses where Nebraska needs to concentrate its recruiting.
His involvement with three Super Bowl teams suggests his input and observations might be very valuable.
* As Riley informed Banker of his firing over the phone early Wednesday evening, the head coach said he was uncertain when the news would be formally released to the public.
"Then, Mike texted me back about two minutes later that it was going to be released in 15 minutes, which barely gave me a chance to at least tell my kids so they didn't have to see it first on ESPN, you know," Banker said with a chuckle.
Yeah, it's a rugged business.
* Banker will be missed by many media members, including this one, because his interviews were informative, and often entertaining. 
But the new guy in town, Bob Diaco, also seems capable of providing material beyond the mundane.
In that regard, it's worth your time to read the former Connecticut head coach's reaction during an October news conference to Central Florida ignoring his idea of having a rivalry trophy. I like that Diaco has big-picture opinions, and one struck me as particularly interesting.
"They want to talk about (showing games on) networks?" he said. "Well, I've got all sorts of ideas on networks. Let's target 6-16 years olds. How about that? Eventually they're going to be 18-to-35. Let's broadcast our games on Nickelodeon. Who owns that? Viacom? Let's create some real intrigue. Let's create a following."
I get the distinct feeling he'll like Nebraska fans' passion for the game, and vice versa.
* Banker, when asked if talent shortages on the roster were too much for his defense to overcome this past season, mentioned the need for Nebraska to build depth and for young players to gain game experience.
"The whole thing is continuity," he said. "You have to build up recruiting classes one after another, and then put the whole thing together."
He added, "When I got here (in late 2014), I talked at length with (then-NU secondary coach) Charlton Warren about the fact there had been so many defensive backs coaches through here, that there was no continuity for those particular positions."
Next season will mark Nebraska's third straight year under Riley with a different configuration of secondary coaches. From 2010-14, when Bo Pelini was in charge of the program, the secondary cycled through four coaches -- Marvin Sanders, Corey Raymond, Terry Joseph and Warren.
* There's a range of opinions on how Tim Miles doles out playing time. One thing seems pretty clear: If a Nebraska men's basketball player fails to execute on defense, it may not matter all that much how well he can shoot. He'll still be on the bench.
Ask Jeriah Horne, who played only seven minutes Saturday.
Nobody asked, but I appreciate coaches who consistently adhere to certain demands, like playing sound defense.