Bill Moos wants you to settle in. It's story time.
"Here's this kid in grade school, growing up in very much rural Washington on a wheat and cattle ranch," he says. "It's a tiny town (Edwall) with a four-room schoolhouse."
He had plenty of time to let his imagination run wild. Plenty of time to think and create a world of his own. Plenty of time to establish his essence, it seems.
The 68-year-old Moos, Nebraska's second-year athletic director, recently drove by a barn his family leased, apart from the main property. He reminisced about the hay forts he once built from the bales and the imaginary characters he created in that barn during the late 1950s.
He's telling you all about it when suddenly he halts the narrative.
"People have asked me, 'How would you describe yourself as an athletic director?'" Moos says. "I would say I'm competitive as hell, and I have a big imagination."
There's no doubt about that.
"I built pirate ships out of the hay bales," he says. "I'd be up on the rafters swashbuckling — nobody there but me!"
Moos, in his North Stadium office, actually rises from his chair and imitates a pirate wielding a sword.
His mom would call out, "Bill! Supper!!" and he would mumble "Dang it" and keep playing in the barn. He was a World War II dive bomber. He fought in the Alamo wearing a coonskin cap. He put on his Cub Scout shirt and cowboy hat and joined the cavalry.
"Just me … all alone," he says with a measure of pride.
He has a sister who's three years older. But she was doing her own things, like playing records in her room, says Moos, as he breaks into "Johnny Angel" in the closest tone a 68-year-old rancher can get to Shelley Fabares' angelic voice.
Moos emphasizes a critical person in his childhood, Dave Mcwhirter, his fifth and sixth grade teacher in Edwall. Mcwhirter introduced sports into young Bill's life, and Moos became fascinated with intricate details. Details like this: No digits on a basketball uniform can be higher than five because referees have to use their hands to let the scorer's table know who committed a foul.
"I was a sponge, just taking it all in," Moos says.
I probably don't even need to say that this all seems more healthy than playing video games in a basement for hours on end.
A barn full of hay bales can be a wonderful escape, and a place for a kid to foster what he loves.
At any rate, Mcwhirter went to the home of every kid in the school and built a basketball goal, including one in the Moos family barn.
"I stuck my head in there the other day. It's still there," Moos says.
He's on a roll. He just now gets to the part where it hits you like a hay bale in the chest that he perhaps was destined to be an athletic director. If you don't believe it, well, he'll show you some drawings that he keeps neatly in a box.
Remember what he said about his imagination? Well, try this on for size: He was 10 years old when he literally created his own imaginary high school athletics program: The Eloy Broncos.
"It's all in here," he says, gripping the box as if it contained gold. "I've saved it all."
To Moos, this stuff is gold. He created every necessary aspect associated with the Eloy Broncos — uniforms, schedules, names of players, coaches, opponents, conferences, even radio announcers.
Fred Fisher was the play-by-play man, and Marv Quint the analyst.
Moos wants you to make sure Marv's last name is spelled correctly even though Quint is, you know, imaginary.
"Fred was pretty clean-cut, a little bit like (Husker football play-by-play man) Greg Sharpe, but Fred's color guy Quint — full-blown alcoholic, two packs of Camel straights during a game …" Moos says with a belly laugh.
Moos lapses into a priceless impression of Quint.
You have free articles remaining.
A few times during the conversation Moos refers to "target socks" until it becomes evident I have no idea what he's talking about.
"That's what you wore over your white socks. I'll show you pictures!" he says. "Look at these with the 'E' on the sides!"
"Look at the fonts, the different fonts!"
"Look at the football helmet with the horse's mane!"
"Look at these uniforms with the names on the backs!"
"Look at this: I was making schedule cards before anybody had schedule cards!"
"Long before the alternate uniform ever was thought of by Nike, I had this one," he says, pointing to his drawings of basketball uniforms. "You have your whites, you have your darks, and here are the optional uniforms!"
Fast forward to when he was Oregon's athletic director (1995-2007). Early on, the Ducks had two uniforms — green at home and white on the road.
"I go up to Nike in 1998 and say, 'I think we need an alternate uniform,'" Moos recalls.
If it was good enough for the Eloy Broncos in the 1950s...
He shows you a game program that he created for his imaginary team, then pulls out a poster touting the 26th annual state "B" basketball tournament to be held at Phoenix Coliseum (Eloy is an actual town in Arizona).
"I didn't even know if there was a Phoenix Coliseum!" Moos says in his booming voice.
He has a great friend, Terry Timm, who helped enhance the project with her artistic ability. In fact, she was the only one who knew about the Eloy Broncos at the time. The friendship endures to this day: "I was the bridesmaid in her wedding, and she was my best man!" Moos says.
Terry created intricate drawings of the Broncos' cheerleaders and song leaders.
"Look at the hairdos!" Moos says. "And she named all of the girls."
He pulls out an Eloy Broncos sports program that he created for "the senior boys athletic association" banquet. There's a quote in the program that speaks to Moos' competitive spirit: "Who gives a damn how you play the game, just win."
Hey, he was 12 at that point. Cut him some slack. He wasn't quite ready to be interviewed by Hank Bounds and Ronnie Green. But he was well on his way.
At age 13, his mom gave him a subscription to Sports Illustrated as a Christmas present. The first one arrived in December 1964. He saved that edition and every single one since. Ten years of the collection — 1965 through 1975 — is displayed in his office in large binders.
"I'm a history major and I love stories," he says.
As he belts out the fight song for the Eloy Broncos, right there in his office, it's confirmed in your mind that Bill Moos was put on Earth to be involved in athletics. Heavily involved. Preferably as a boss. Nebraska fans have to like that he thinks big.
"A hell of a competitor with an imagination can be scary," he says.
In this case, scary in a good way. I think most would agree.
The Imagination of Bill Moos, 6.7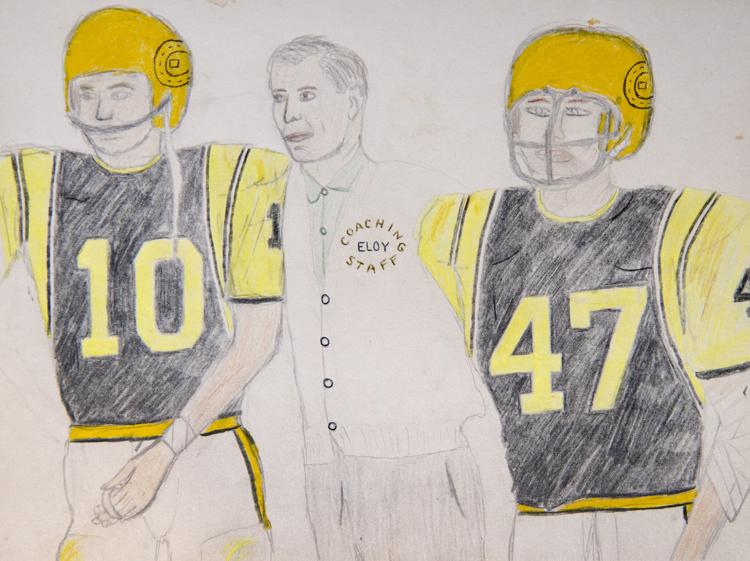 The Imagination of Bill Moos, 6.7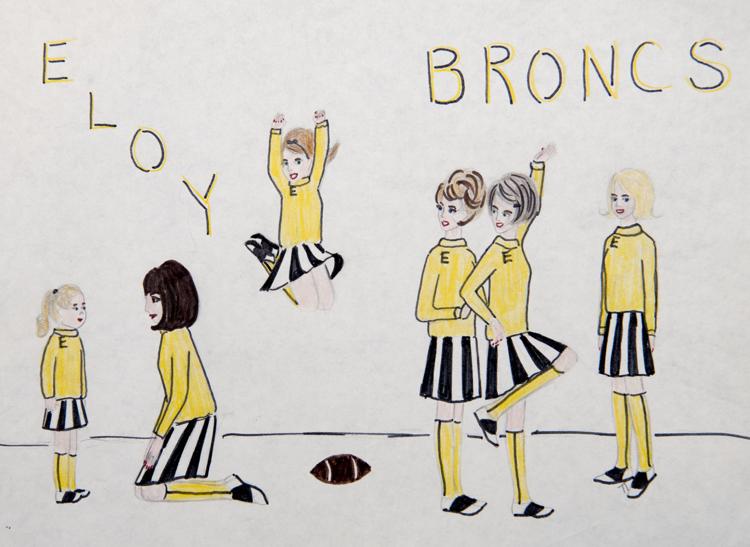 The Imagination of Bill Moos, 6.7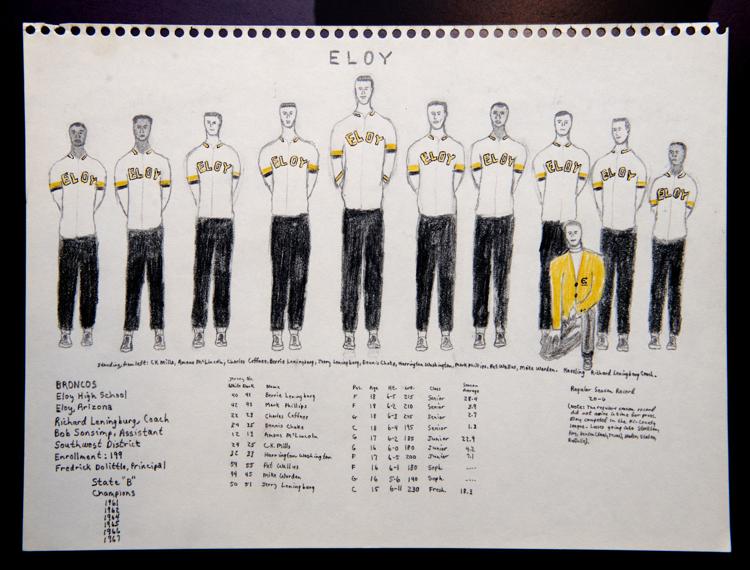 The Imagination of Bill Moos, 6.7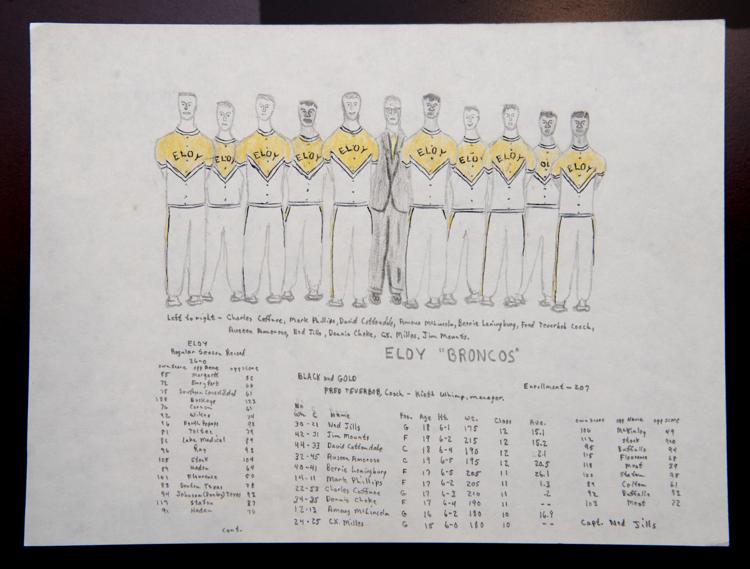 The Imagination of Bill Moos, 6.7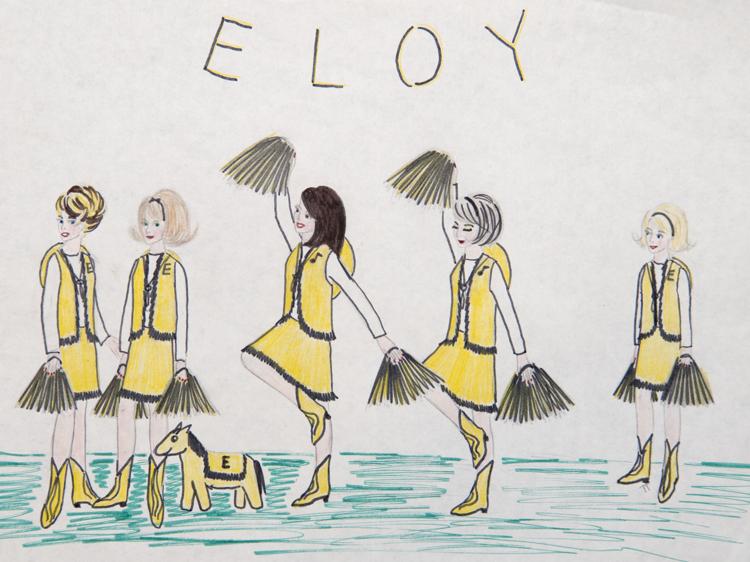 The Imagination of Bill Moos, 6.7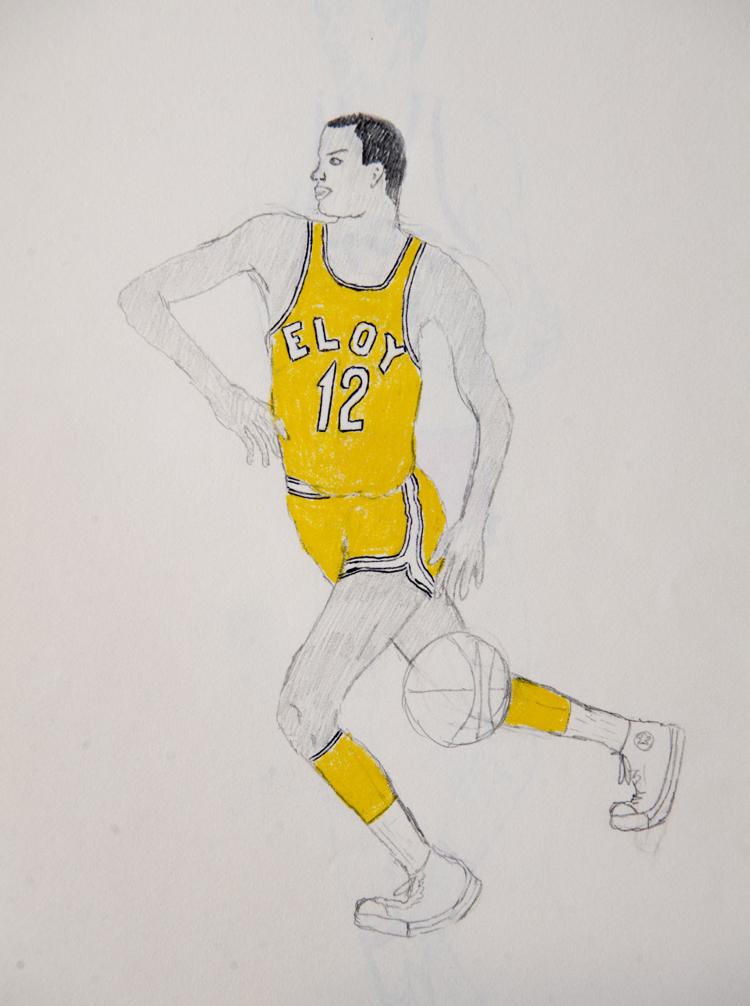 The Imagination of Bill Moos, 6.7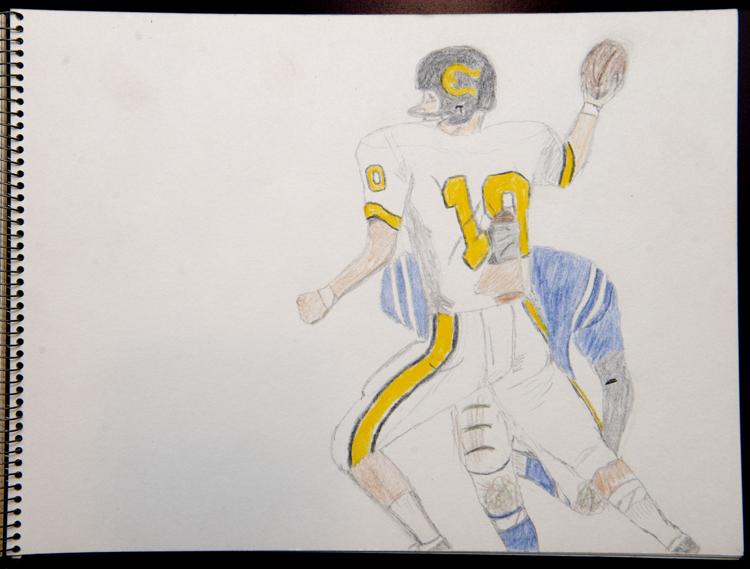 The Imagination of Bill Moos, 6.7
The Imagination of Bill Moos, 6.7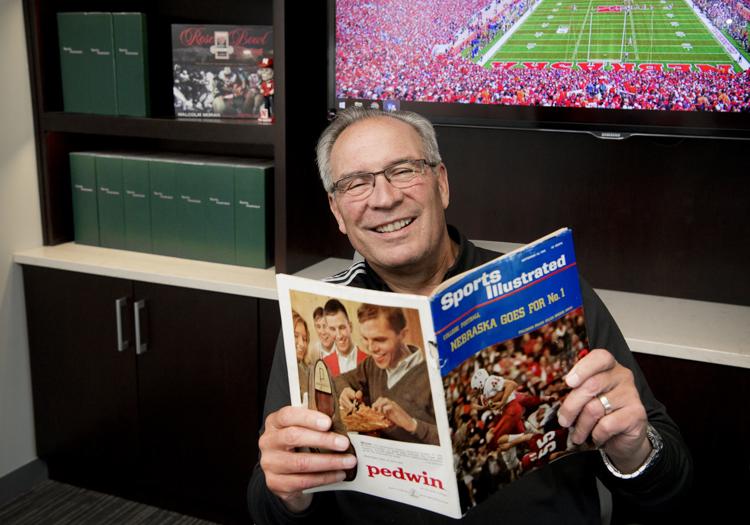 The Imagination of Bill Moos, 6.7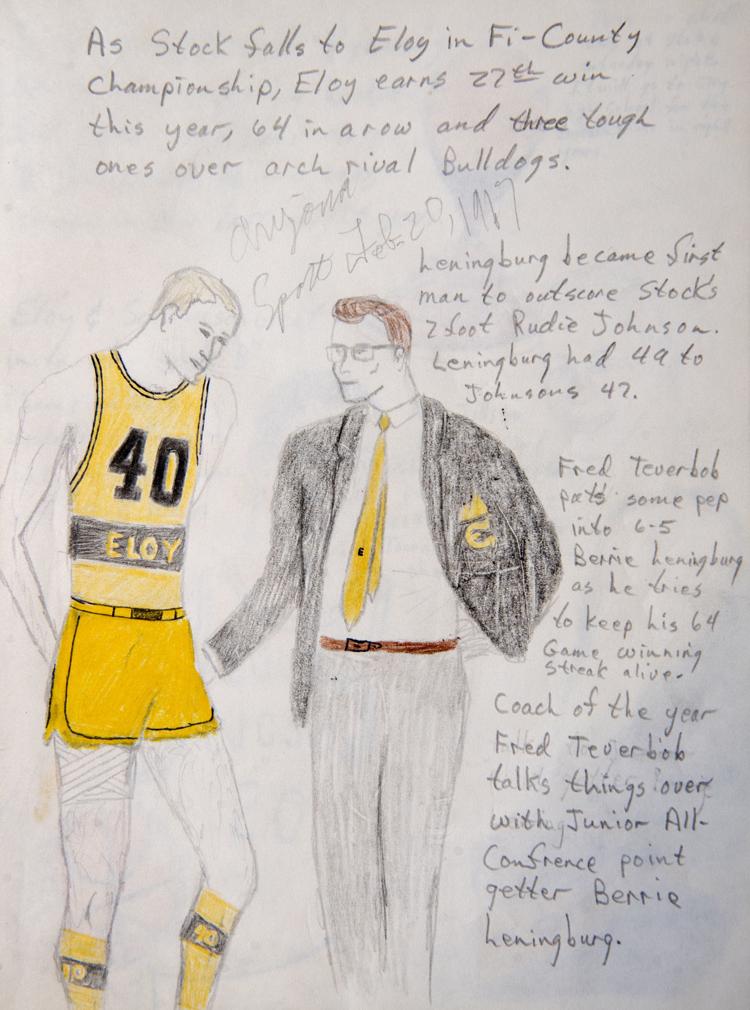 The Imagination of Bill Moos, 6.7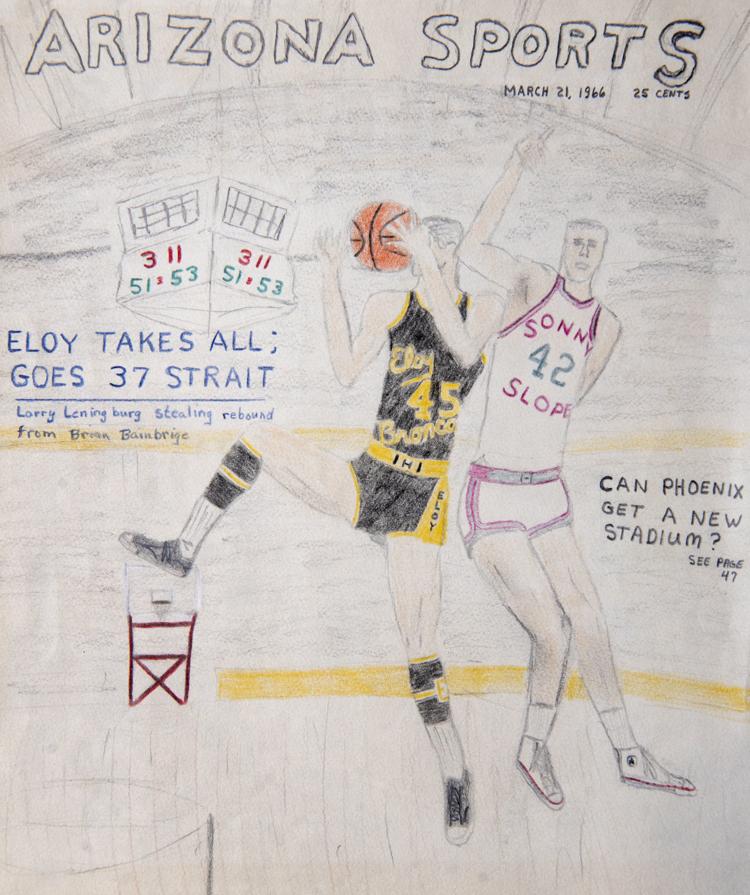 The Imagination of Bill Moos, 6.7