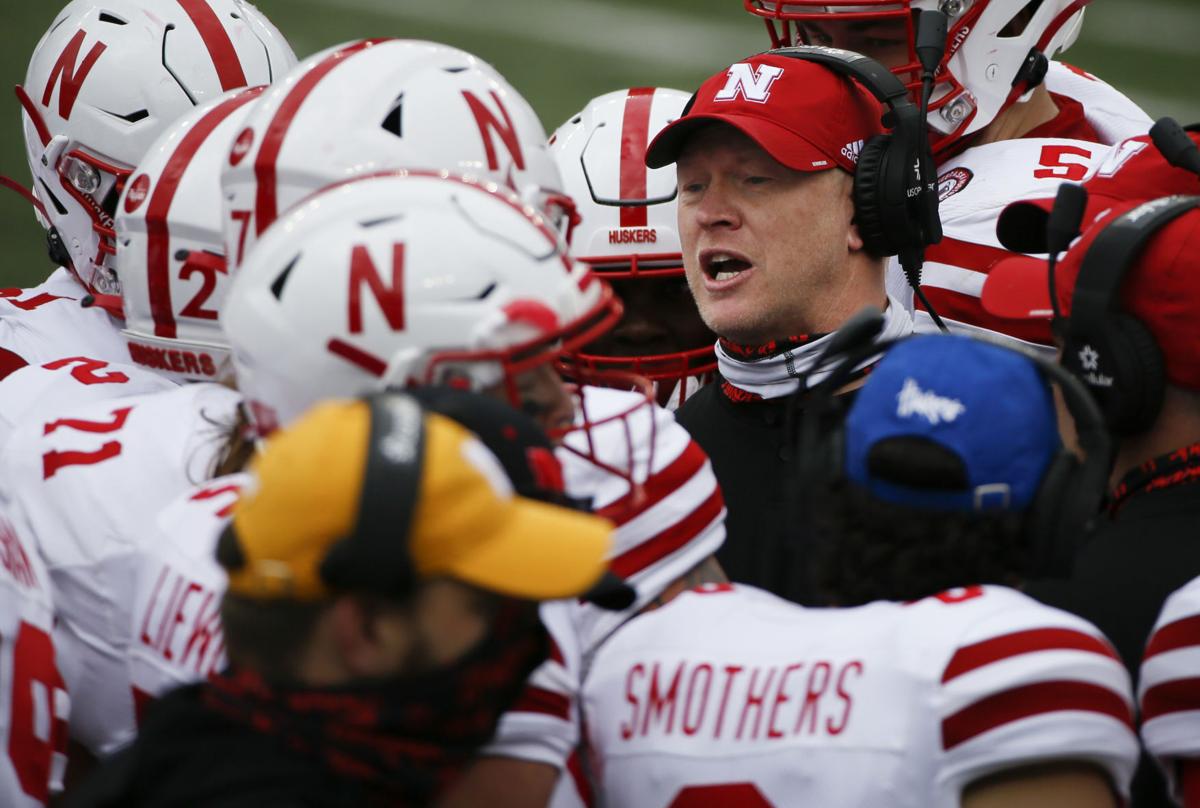 Sometimes you just have to tip your cap to an opponent no matter how much you despise everything about it and how negatively it's affecting your existence.
The coronavirus pandemic cost the Nebraska football team a chance to take a sizable step forward as a program. 
So, now there's something else to loathe about the pandemic. 
That's right, ninth-ranked Wisconsin (1-0) won't be coming to Lincoln this weekend. The game's canceled. It's difficult to drum up many good reasons to push back against UW's rationale behind the decision to stay home.
The key question: Is there a possibility of Nebraska playing a nonconference opponent this weekend? Would the Big Ten allow it?
And, yes, it's viable. There's enough time before Saturday for it to happen. In that regard, thank Wisconsin for being decisive. 
For Nebraska, there would be the matter of paying an opponent. If the price is reasonable, it's worth the expense. 
First and foremost, you have to think about the Nebraska student-athletes in this situation. Yes, the players who adore their sport. For almost all of them, cancellation of Saturday's game amounts to crushing news. These are performers. They want to take their talents to a big stage and help a team fulfill a mission. They play an incredibly demanding sport. Much of the preparation is grueling work, both physically and mentally.
The payoff is largely in the accomplishment, be it individual or team-oriented or both. If there's no game, there's no chance for satisfaction. No chance to be rewarded.
That's a colossal disappointment. It's deflating. Wednesday's news was deflating for our entire community, the entire state. 
Ah, but there could be college football in Lincoln this weekend if the Big Ten gets this right. A nonconference game would happen in a safe environment, most likely with tighter testing protocols than even the Big Ten has in place. Nebraska has stringent testing measures. It's worked diligently since March to create a safe environment for everyone in the program. It could test an opponent thoroughly before gameday. Everything's in place. Personnel. Equipment. The works.
Why can't Nebraska play Saturday? Why would the Big Ten stand in the Huskers' way? All the conference would be doing is punishing the student-athletes it professes to care about so passionately. 
Think about it. Nebraska would actually be helping the Big Ten by filling an open television window. In short, the Big Ten would lose less money than if there were no game at all. 
Plus, by allowing the Huskers to play a nonconference game this weekend, the Big Ten could set a sensible precedent. What if Ohio State has a game canceled and needs to enhance its College Football Playoff resume'? Or perhaps another conference team eventually may need to improve its bowl attractiveness. The Big Ten could make a decision that has a positive impact down the line. That's leadership.
This is largely a common sense discussion. And it doesn't have to be rancorous. Perhaps you've noticed that Nebraska and the Big Ten aren't exactly fishing buddies. But if there's lingering distrust or even animosity, it should be set aside or wiped away entirely in the name of doing what's best for the student-athletes.
The vast majority want to play on Saturdays. They hunger to play. In Nebraska's case, the environment is safe. As safe as it gets. So let them play. 
I don't profess to know where this matter is headed, but I do know Nebraska's had contingency plans in place at every turn as the pandemic created uncertainty after uncertainty.
As for the situation in Wisconsin, you hope, first and foremost, that those in the program who have tested positive for the virus don't experience the type of serious situations we've heard so many others endure. The death toll mounts. It's a scary, confusing, remarkable time in this world.
As of Wednesday morning, 12 people within the Wisconsin football program had tested positive for COVID-19 in the past five days. That includes six players and six staff members, including head coach Paul Chryst. Additional test results are pending. It goes without saying but I'll say it anyway: Safety has to be the top priority.
That said, these situations become a complicated mess in a variety of ways (check out the tiebreaker rules explained in four pages by the Big Ten). But there's one thing that isn't complicated: Don't try to tell me Wisconsin didn't want to play. Chryst runs an ultra-competitive program that, of course, has beaten Nebraska seven straight times. Chryst would've embraced the opportunity to win in Lincoln with a fourth-string quarterback. He would've used it as a rallying point.
As for Nebraska, the cancellation represents a lost opportunity to take a sizable step forward as a program. Regarding UW's quarterback situation, nobody cut former NU coach Bo Pelini slack in 2013 when he was down to a third-string quarterback (and still won at both Michigan and Penn State). It's football. There's attrition. It's part of the deal. A Husker victory would've been celebrated. Ten years from now, the Badgers' QB situation would've been largely an afterthought. 
So, yeah, we have a bummer on our hands. But the Big Ten could provide a jolt of positive energy by allowing Nebraska to play a nonconference foe Saturday. The league could establish a precedent that perhaps could help other conference teams later in this pandemic nightmare. It's just common sense.