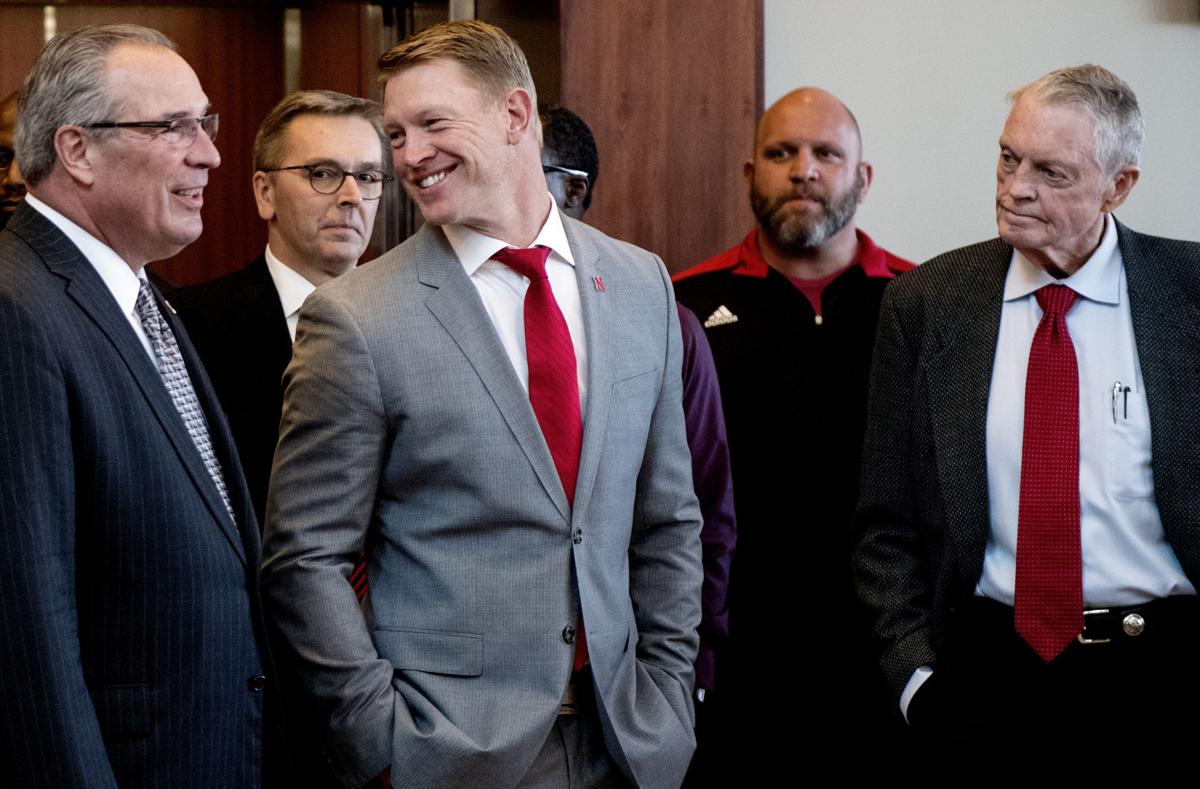 Things I know, and things I think I know:
The mind swirls after a historically significant week in the Big Ten Conference. 
A few questions linger in my cranium, including this one: What does Tom Osborne think of how Big Ten leadership, particularly Commissioner Kevin Warren, has acquitted itself during the past couple of months. 
"I have an opinion," said the former Nebraska coach and athletic director, who played a lead role in NU's move to the league in June of 2010. "At this point, I don't think it's particularly helpful for me to express my opinion because I'm not really a decision-maker. I'm like everyone else, a spectator."
Don't kid yourself, Osborne follows conference news closely. That quickly becomes evident in conversation.  
And, yes, he has an opinion.
"It's certainly been confusing, let's put it that way," he said. "That's about the best word I can use for it. But I am pleased they were at least willing to revisit the situation (regarding playing football this fall). I think they heard from so many sources that there was dissatisfaction, and I think the improved testing (for COVID-19) certainly entered into it. 
"But I think other things went into it as well. Even the legal action by Nebraska players certainly shed light on how things were transpiring in the conference."  
Eight Husker players took to the court system to seek greater transparency from the Big Ten in how it decided Aug. 11 to postpone the season. A lot of folks want more transparency from the league going forward. To wit: Some key NU officials didn't hear from the conference about its televised schedule announcement Saturday until a half-hour before it started.
Bottom line, the Big Ten's back was to the wall last week. It couldn't wait much longer if it wanted to be part of the national championship conversation. 
"We'll see what happens," Osborne said. "It should be interesting."
The Big Ten's new protocols for teams are stringent, but manageable. It'll require elbow grease on the part of all the programs if they expect to play something that approaches a normal season. It should require elbow grease. Hardly anything good in this world comes easily.
For now, though, there's hope. We all know how critical hope is during this period of history.
* Here's something interesting to consider on the Big Ten financial front: Yes, the conference is footing the bill for its schools' COVID-19 testing. Sort of. All it means is that each school's distribution check from the conference will be smaller when all is said and done.
* But, boy, the Big Ten playing football this fall could be critical in terms of revenue from the league's media rights deal. That deal is the impetus to the conference paying out $55.6 million this year to each of the 14-team conference's 12 longest-standing members. That was the highest payout of any conference.
It's far too early to say what the Big Ten's payout to members will be after a pandemic season, but I've heard estimates in the $40 million range, if all goes well. Yeah, that would help.
* Although Nebraska athletic director Bill Moos was part of the Big Ten scheduling subcommittee, he obviously didn't have much influence on how the schedule came out. That makes sense considering the subcommittee hardly met. I'm told the conference schedule was largely determined by the league's television partners. TV rules the world. 
* Moos said he doesn't envision a scenario in which the Nebraska volleyball team would even play exhibition matches this fall. The volleyball season will be in the spring. 
"I personally prefer the way it's going to be this fall," he said. "We have to isolate this football team. We've got to bubble them up the best we can. That's why the training table is just for them, once they start the fall camp piece. Same goes for the weight room, academic services, training room, all of it. We can't get into that red zone and be forced out of competition. 
"To have our other athletes in here at the training table and all of that presents a chance for what I call cross-pollination. You can spread this virus pretty fast. So let's keep it to the football family, and make sure they adhere to the protocols."
* Osborne was in his mid-20s in 1965, a graduate assistant coach at Nebraska working with receivers, when he recruited Frost's father, Larry Frost, out of Malcolm High School.
"Bob Devaney asked me to go out and watch him play in person," Osborne said. "As I recall, he carried the ball six or seven times that night, and scored every time he carried it. I told Bob, 'It's pretty hard to fault that.' So we offered him a scholarship." 
Larry Frost died last week. He was 73.
"Larry was a great guy to coach, not any kind of problem at all," Osborne continued. "He had a good combination of skills, so we put him at wingback. He carried the ball some on counter plays and reverses, probably four or five times a game. But he had to be a good blocker because that wingback position was almost like a tight end. The only difference was you were a yard off the ball." 
Frost played a significant role for Nebraska in 1969, a pivotal season for the program. The Huskers finished 9-2 following back-to-back 6-4 records. Fans weren't happy with 6-4. But the Huskers picked up momentum in '69, setting the stage for back-to-back national championship seasons. 
* You know what could make Nebraska fans smile in coming days? Husker football practice reports. Nuts and bolts. A focus on what's happening on the field. Imagine that.
The heartwarmers and the heartbreakers in Nebraska football history
Heartwarmer: Nebraska 35, Oklahoma 31 (Nov. 25, 1971)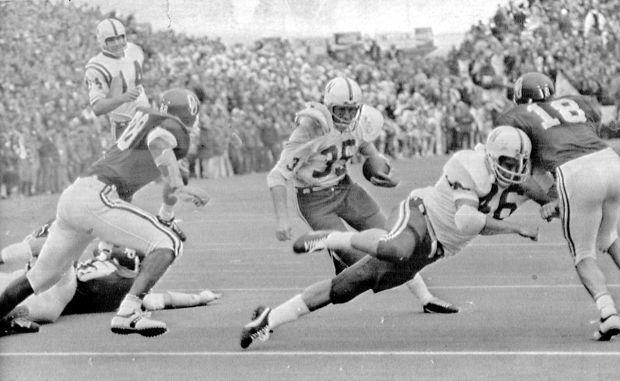 Heartwarmer: Nebraska 17, Oklahoma 14 (Nov. 11, 1978)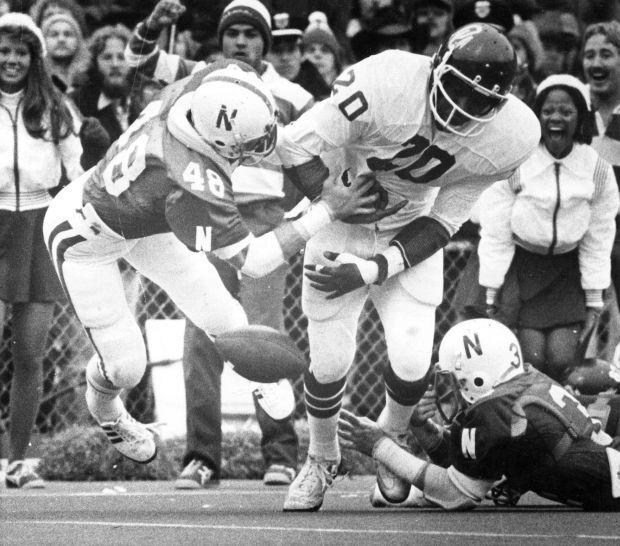 Heartwarmer: Nebraska 20, Oklahoma 10 | Oct. 27, 2001, Lincoln: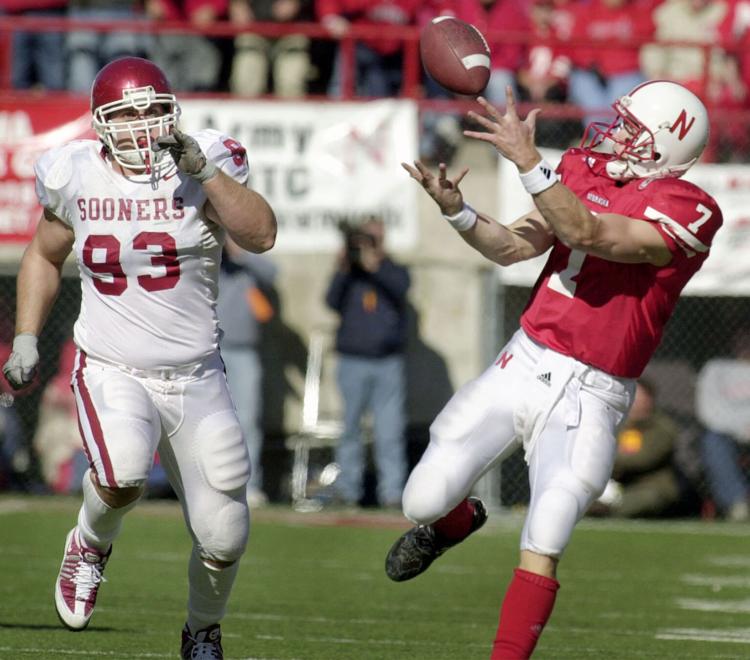 Heartwarmer: Nebraska 24, Colorado 7 | Oct. 29, 1994, Lincoln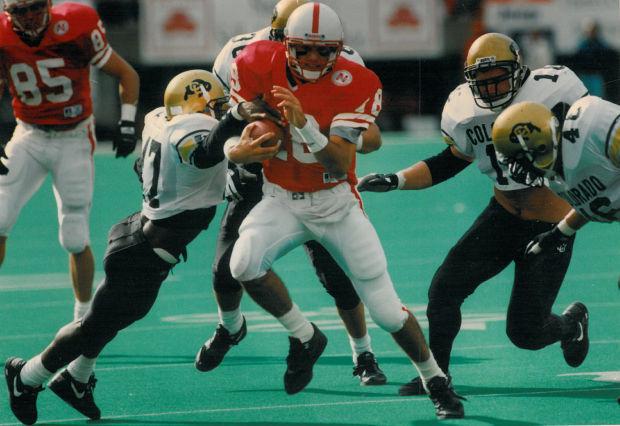 Heartwarmer: Nebraska 52, Colorado 7 | Oct. 31, 1992, Lincoln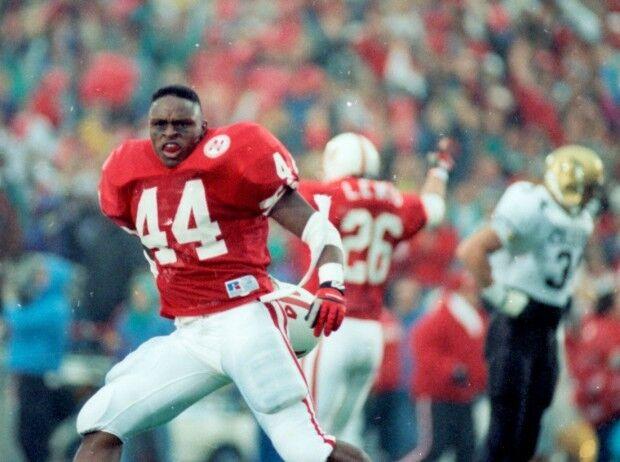 Heartbreaker: Nebraska 45, Missouri 38, OT | Nov. 8, 1997, Columbia, Missouri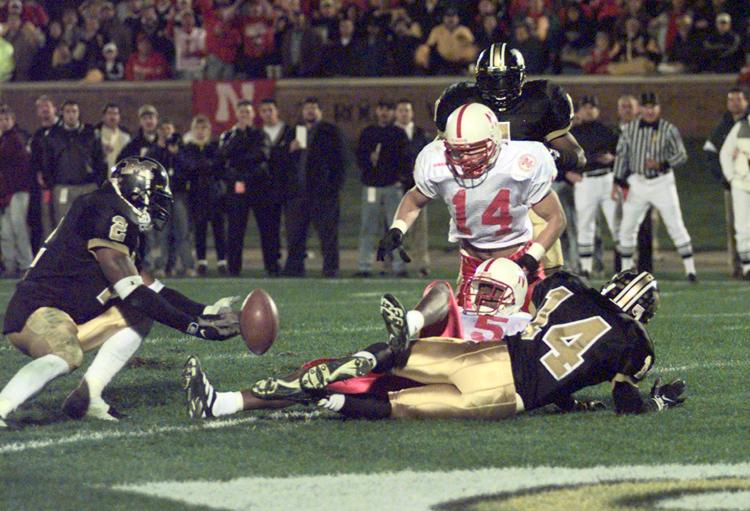 Heartbreaker: Miami 31, Nebraska 30 | Jan. 2, 1984, Orange Bowl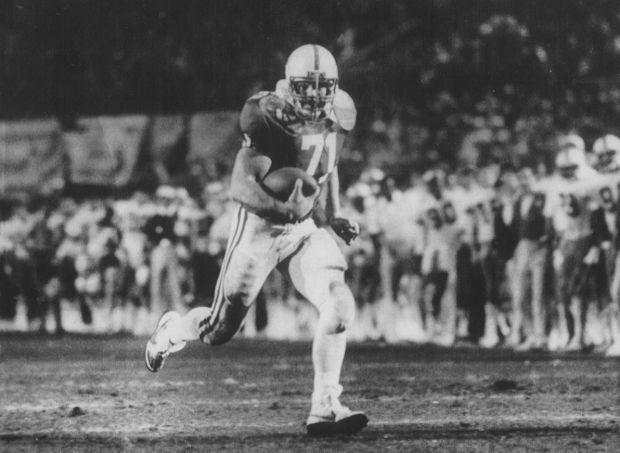 Heartbreaker: Florida State 18, Nebraska 16 | Jan. 1, 1994, Orange Bowl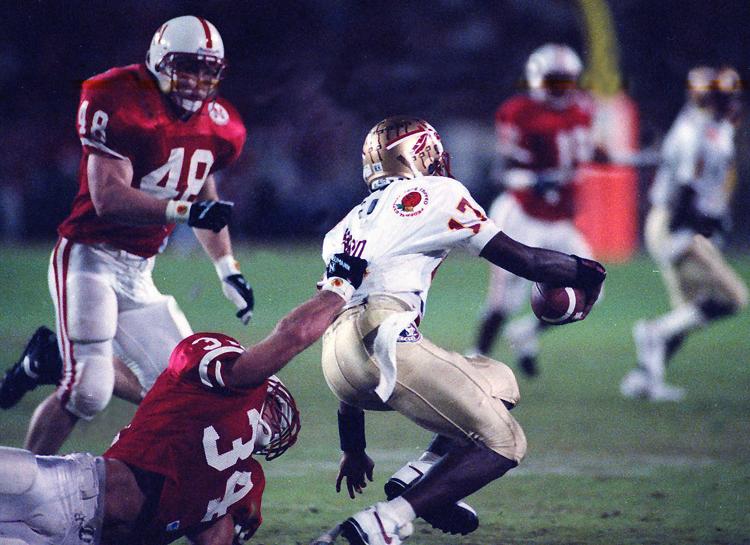 Heartbreaker: Missouri 35, Nebraska 31 | Nov. 18, 1978, Lincoln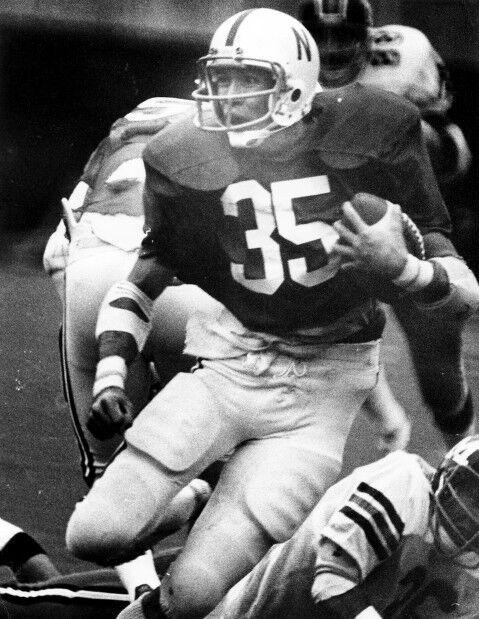 Heartbreaker: Texas 13, Nebraska 12 | Dec. 5, 2009, Big 12 Championship Game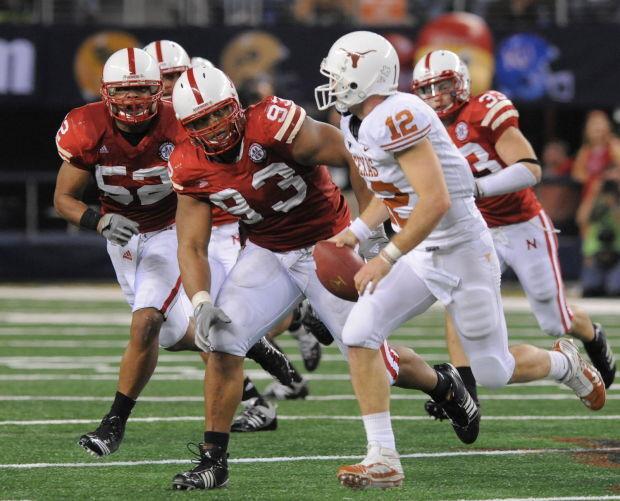 Be the first to know
Get local news delivered to your inbox!