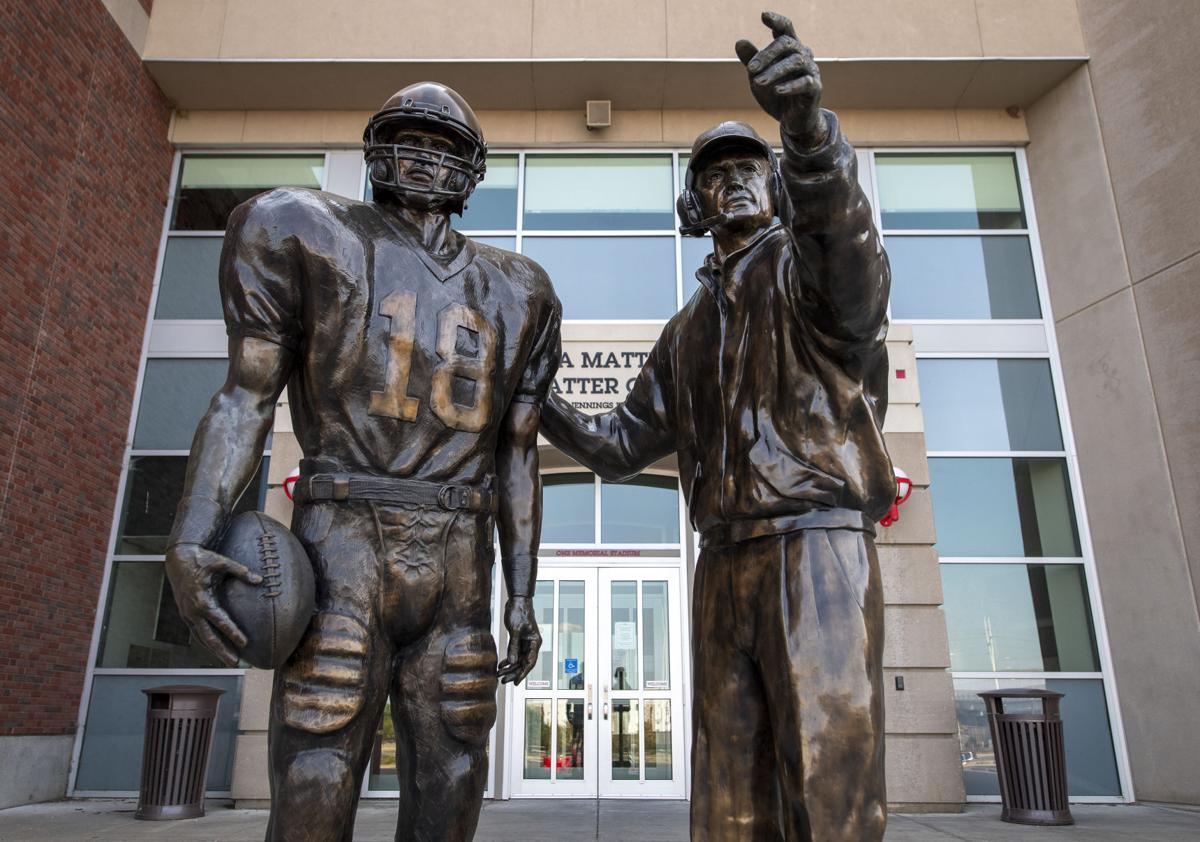 Things I know, and things I think I know: 
Based on all I'm hearing, the Big Ten doesn't have enough support among its presidents and chancellors to set an early October start to a football season. It was a long shot all along. At this point, it seems like a late November start is the best bet. 
It's a fairly complex discussion. But it's time for the Big Ten to say something, anything. Even if it's just an update that shows confidence in a plan or acknowledges changes in the conversation (read: rapid COVID-19 testing availability).  
Conference leadership has to be mindful of the student-athletes. They somehow tend to get lost in these conversations. But they're being left in limbo. Same with the coaches. It must feel almost unbearable at times. The frustration will only mount later this week as the ACC and Big 12 kick off their seasons, not to mention the NFL. 
"It's going to be frustrating, very frustrating," Nebraska sophomore defensive lineman Casey Rogers told our Parker Gabriel. "Especially because we've been so close. We started camp, got canceled. Started spring ball back in the spring, got canceled. It's been like endless starting and canceling. … Other organizations that are almost identical (to the Big Ten) are still playing, so you do feel like it's unfair." 
The Big Ten has stated that its Council of Presidents and Chancellors voted 11-3 on Aug. 11 to postpone the season. If the conference were to begin play in early October — Oct. 3 or 10 — nine votes would be required. That obviously would require a big swing, and it's apparently not in the cards. 
Since Aug. 11, the only official word from the Big Ten — other than its responses to a lawsuit filed by eight Nebraska football players — was Commissioner Kevin Warren's open letter to fans Aug. 19 in which he stated the decision to postpone the season "will not be revisited."  
I'm told that hasn't stopped mighty Ohio State from pushing behind the scenes to start the season in October. The Buckeyes were ranked No. 2 in the preseason Associated Press poll. They want to play for a national championship. Hell, they just want to play, period. Same goes for Nebraska. Husker officials have been pushing for something that resembles a "normal" season since April. 
But, yeah, it's a complex discussion. Big Ten leadership no doubt is feeling significant heat, which will only escalate as the ACC, Big 12, SEC and NFL push into their seasons, even if those seasons are disjointed because of COVID-19 outbreaks. Bottom line, several sports leagues have chosen to wrestle with the virus. They've acknowledged it's part of us now and elected to manage it in part because there's so much at stake. Yes, including a ton of money. 
Money creates pressure. To wit: A total of 10 Republican state legislators from six states in the Big Ten footprint wrote a letter over the weekend to the commissioner asking for the league's decision to postpone fall football to be revisited. Big Ten leadership has to be mindful of several factors, most notably the safety of student-athletes. To be sure, Warren and company have to be acutely aware of developments such as undergraduate students at Wisconsin being asked to leave their residences for only essential activities for two weeks. 
So, yes, there's a lot to think about, including the distinct possibility that at least a handful of Big Ten teams would elect to opt-out of a season that began in early October. 
Nebraska athletic director Bill Moos has said publicly that the Big Ten scheduling committee — of which he's a member — has considered schedule models that begin in November, January and February. At this point, waiting until January or February would seem sort of ridiculous if based only on the Pac-12's announcement last week that it plans to implement daily COVID-19 testing for student-athletes by using rapid-response machines that are expected to be delivered to campuses by the end of this month.
So, what's up, Big Ten? Any updates? 
That was a nice move last week from your Pac-12 brother.
A lot of people in the Big Ten footprint, most notably the student-athletes, deserve to hear what you have in mind.
The silence is deafening. 
* The fact Nebraska now has lost three class of 2020 players from the state of Florida to the transfer portal deserves a level of scrutiny.
After all, they're gone before playing a single game for the Huskers. That can't keep happening. 
There's a bottom line to the discussion: It sometimes can be difficult to keep out-of-state players in the program under the best of circumstances, let alone during a pandemic that's produced uncertainty about whether a 2020 season will even occur.  
The players have a lot of downtime these days as the NCAA limits them to 12 hours a week football-related activity, with two mandatory days off. One key in the discussion is coaches having strong relationships with players both on and off the field. But even a strong coach-player relationship doesn't guarantee that a player like Keyshawn Greene of Crawfordville, Florida, who entered the portal Friday, will stick around. 
It certainly can help matters, though. 
In addition to Greene, Nebraska has lost two other four-star Floridians — defensive backs Henry Gray (to Florida International) and Jaiden Francois (Central Florida). The Huskers signed a total of seven from the Sunshine State in their class of 2020. Will the Huskers retain all of the final four? It's certainly a situation worth watching closely. 
* In other recruiting-related news, Wisconsin now has a five-star offensive lineman in three straight recruiting classes.
* Defensive tackle Maliek Collins, a former Husker, was named one of six captains by the Las Vegas Raiders. Coach Jon Gruden has said Collins is the key to the defense. Along those lines, it's interesting to hear former Nebraska defensive line coach Rick Kaczenski say twins Khalil Davis and Carlos Davis could turn out to be better players than Collins because they have bigger frames and are more athletic. That's saying a lot.
Be the first to know
Get local news delivered to your inbox!