Eric Stokes has experienced the inherent bumps associated with being an executive in the high-stakes NFL. 
"It's pressure-packed," the former Nebraska defensive back says. "It's not for everybody. But I love it. I never feel like I'm working."
A year ago, the Carolina Panthers promoted Stokes to director of college scouting. He supervises five area scouts who scour the country evaluating talent. He's worked for four different franchises over the span of nearly 20 years in the NFL scouting realm. He's made it in the business. In short, he knows how to identify NFL-caliber talent.
He certainly knows where to look for it.
In that regard, "There are basically 25 college teams that you know are going to produce NFL talent every year," he says. "It's almost like clockwork. And, honestly, that really hasn't changed in about a 10-year window." 
Nebraska is no longer among those 25 programs. We all know that. It's become a difficult conversation for Husker fans, who have watched just four NU players get drafted in the last four years. Listening to Stokes, you better understand the challenges faced by Scott Frost in trying to return the program to elite status.
Can Nebraska get back to being one of the main NFL talent-producing schools?
The 46-year-old Stokes paused and took a deep breath.
"I don't know that," says the Lincoln East graduate, who started all 12 games for Nebraska in 1996 and was a key reserve on the Huskers' 1994 and 1995 national championship teams. 
"The thing you wonder is this: Can Scott turn back the clock and grab top players from California, Texas and Florida like we did during coach (Tom) Osborne's era? If he can do that, I'd say that yes, absolutely, Nebraska can get back in that realm of teams. 
"It's just such a different time now, though, in terms of how high school players look at things." 
Ah, yes, there's the rub. Stokes says more and more elite high school players these days have visions of playing three years in college before jumping early to the NFL. In that regard, he's noticed a shift in mindset in the past five to eight years. You definitely see that sort of mindset at Ohio State, which has had at least seven players selected in five consecutive drafts. The Buckeyes have had at least two first-rounders each year during that period. Let's be real: Nebraska (and everyone else in the Big Ten) is chasing OSU. 
Meanwhile, Nebraska hasn't had a first-round pick since Prince Amukamara in 2011. Even in the Big Ten West Division, the Huskers are trailing their peers in NFL talent production. To wit: Both Wisconsin and Iowa have had 16 players drafted in the last four years, or four times as many as NU.
Stokes asks a key question: "Can Nebraska get its profile to a level where top-rated high school prospects say, 'I can go to Nebraska and be out in three years.' Because that's what's happening at the top, top-flight programs. They can actually sell that vision. I don't know if Nebraska's at a point right now where it can sell that sort of vision. That's kind of up in the air." 
Nebraska's recent struggles — four losing seasons in the last five years — obviously isn't helping matters. The Huskers haven't won a conference championship since 1999. It all adds up to … a challenge. It's become clear that the downturn of the program in the last 15-plus years has affected its ability to attract top-shelf talent. We're partly talking about first-round talent here. Difference-makers. The type of players who put programs over the hump, and then play in the NFL.
So, this conversation is largely about winning. Winning tends to attract high-level talent. But it's a more involved conversation than that. 
"When I look at Nebraska, how I envision it, I still think you are going to build the program in the old-school manner," Stokes says. "I love the fact they're going back to the walk-on program. I love the fact Scott is bringing in some of that old-school mentality. Even though he has a progressive, forward-thinking process, I do like that he's brought some old-school elements to it.
"I think that's how you have to build programs in the Midwest. I don't really want to get into discussing Michigan and Ohio State because they have a different recruiting base. But for programs like Iowa, Nebraska and Minnesota, I think it's great they can redshirt guys and build guys the way they want them. You develop them.
"It's a little bit longer process to get to the end game. But it can still serve you well. You can still win a lot of games. It's a good formula for what Scott's getting back to — at least that's the way I see it from 30,000 feet." 
So, one takeaway from a conversation with Stokes: Elite-level high school players increasingly are looking for programs that churn out three-and-done NFL prospects. That's something Frost can't afford to dwell on right now as he builds his program. 
Another takeaway from Stokes: He emphasizes having strength in the trenches. After all, he played at Nebraska during a period of ferocious defensive linemen. Think Grant Wistrom, Christian Peter, Jason Peter, Jared Tomich and Chad Kelsay. 
"That was a staple of why we were so good for so long," Stokes says. "It always started up front."
Stokes played a prominent role for a 1995 Nebraska team on which 14 of its top 18 tacklers were drafted by NFL teams (he was a fifth-round selection in 1997). Man, those were the days.
Take a deep breath. Maybe Frost can turn back the clock. 
From Sam Francis to Prince, every Husker taken in the first round of the NFL Draft
Photos: From Sam Francis to Prince, every Husker taken in the first round of the NFL Draft
Prince Amukamara, 2011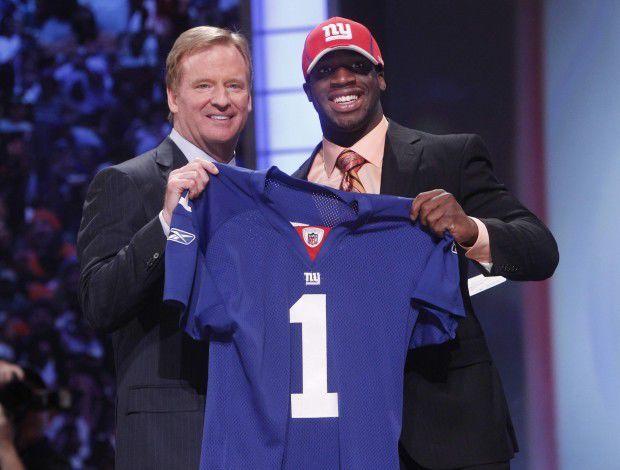 Ndamukong Suh, 2010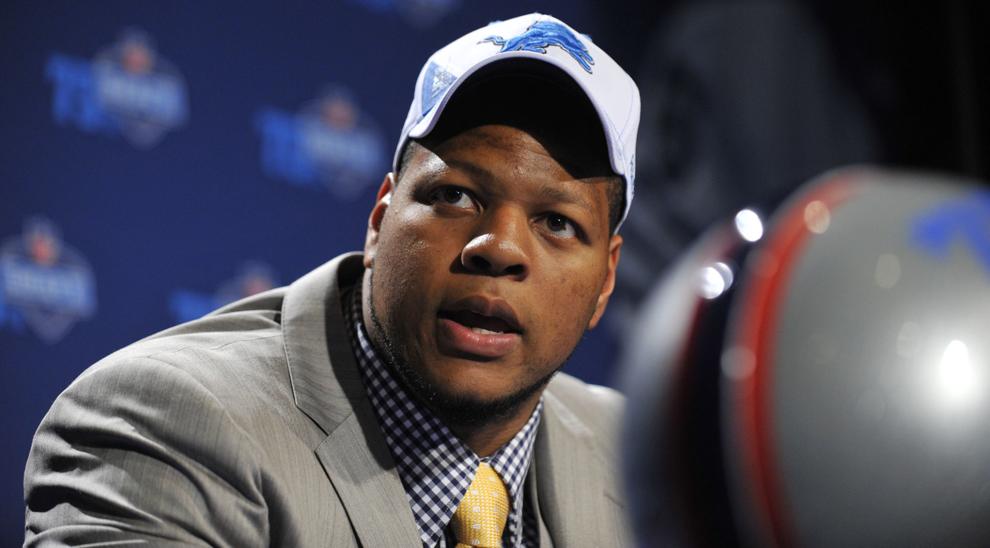 Adam Carriker, 2007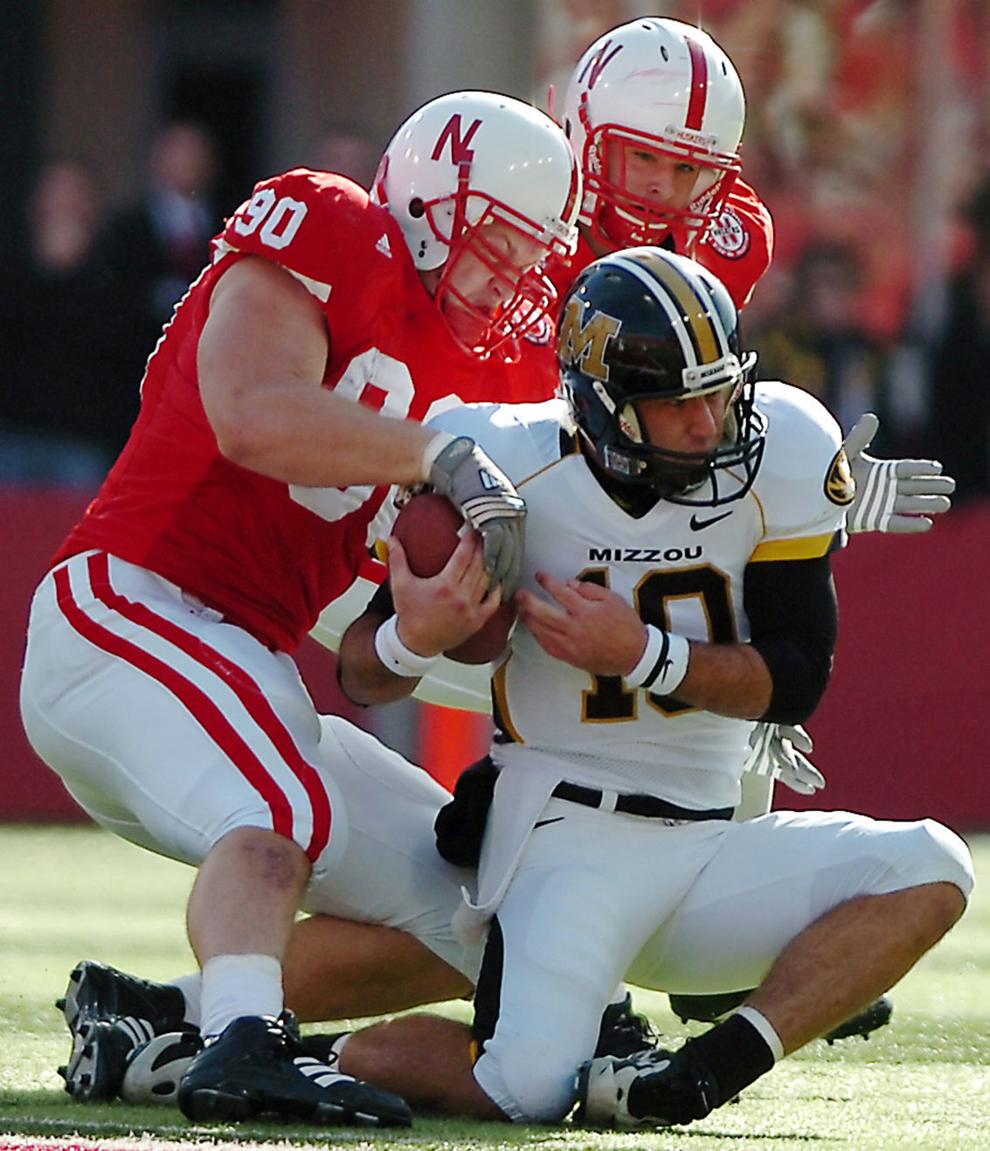 Fabian Washington, 2005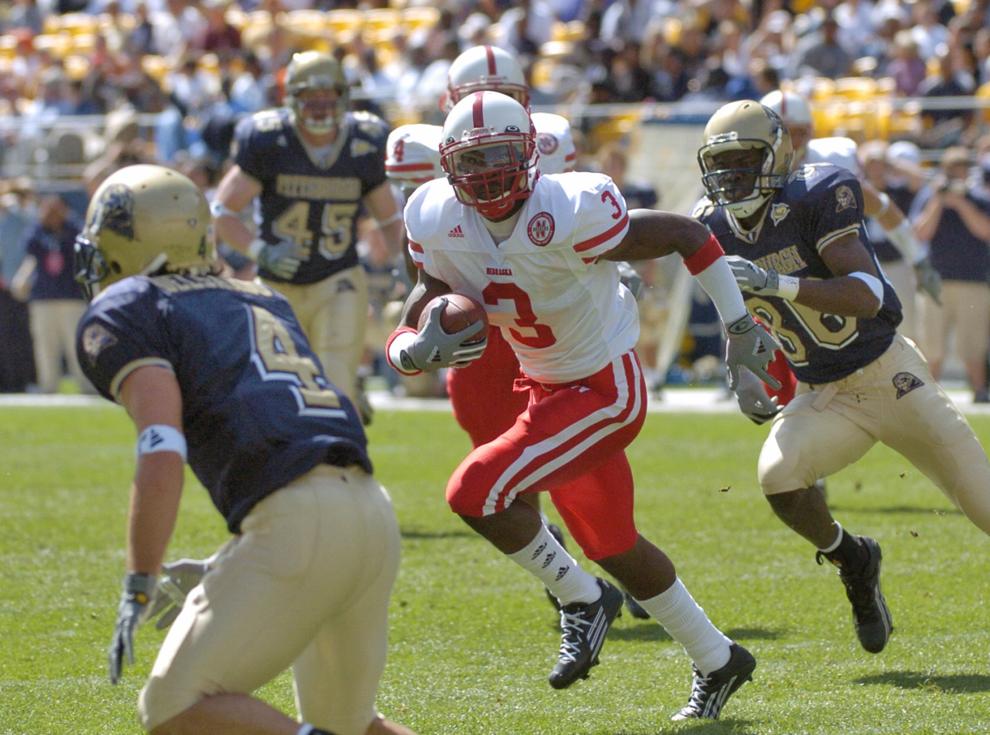 Grant Wistrom, 1998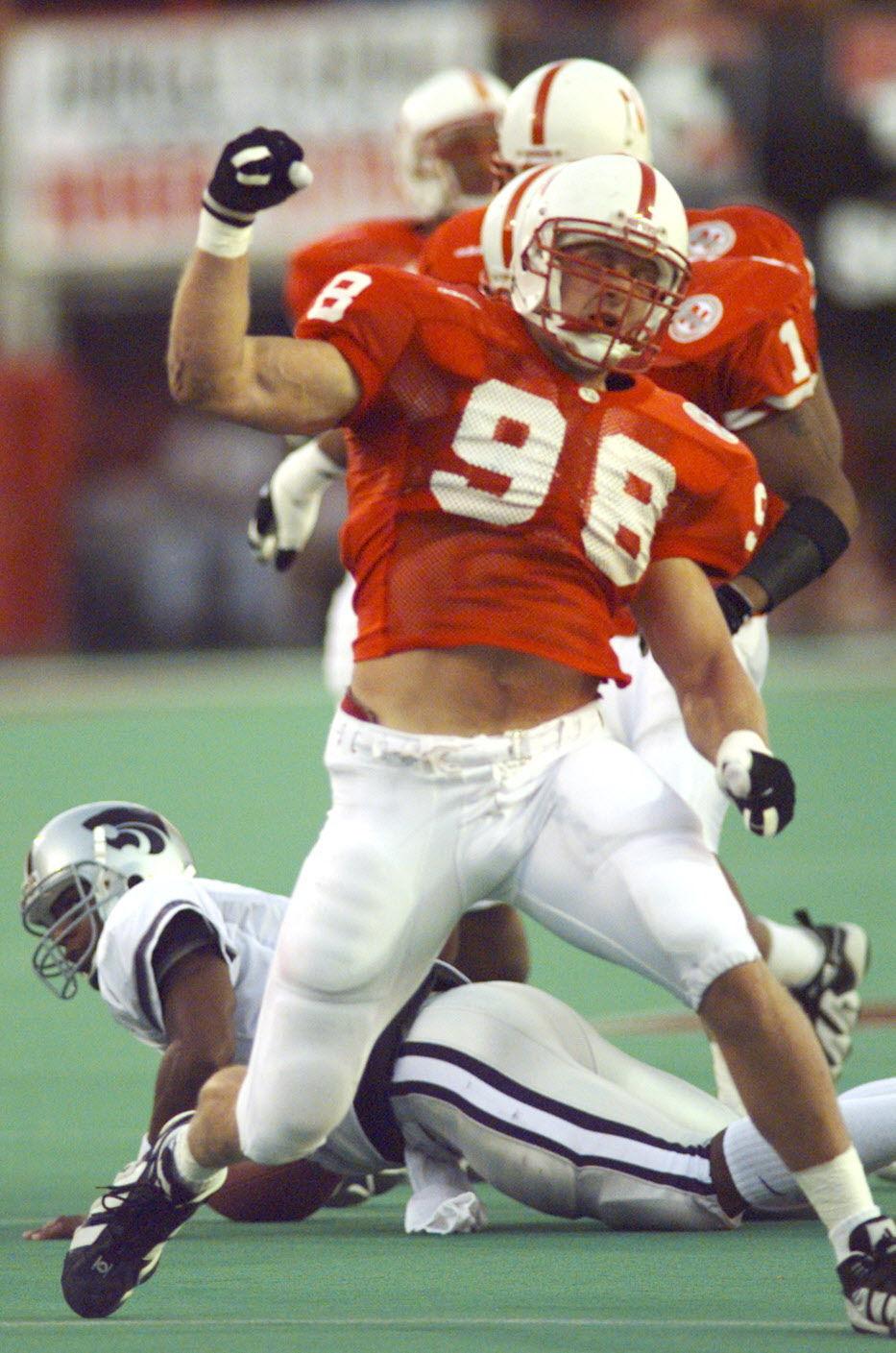 Jason Peter, 1998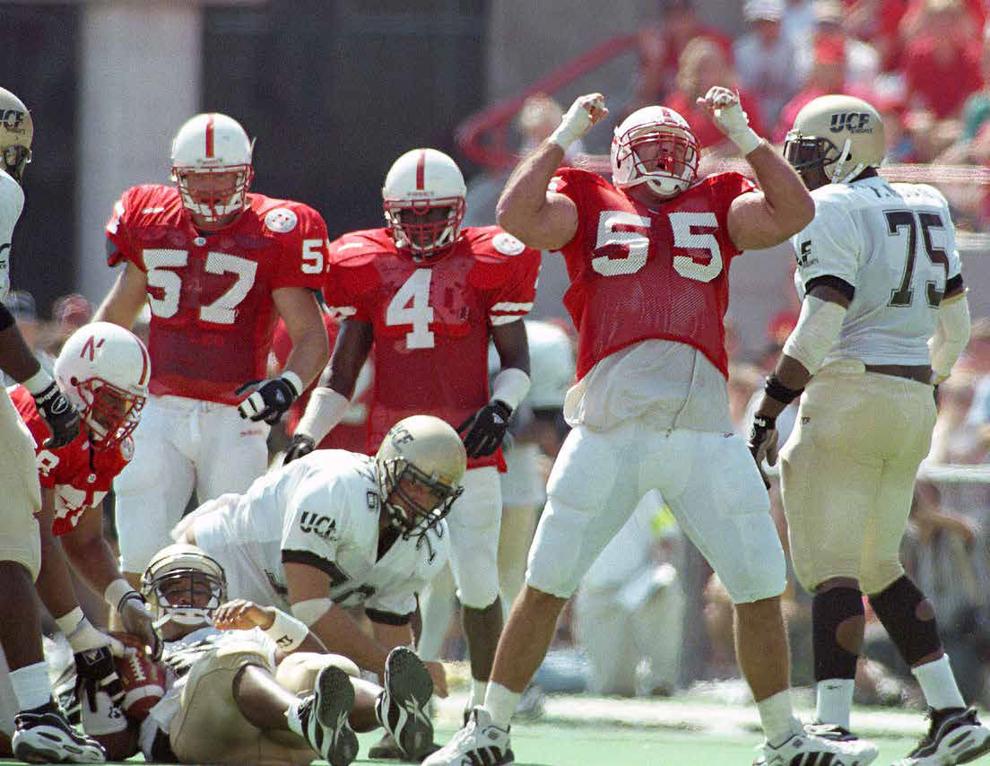 Michael Booker, 1997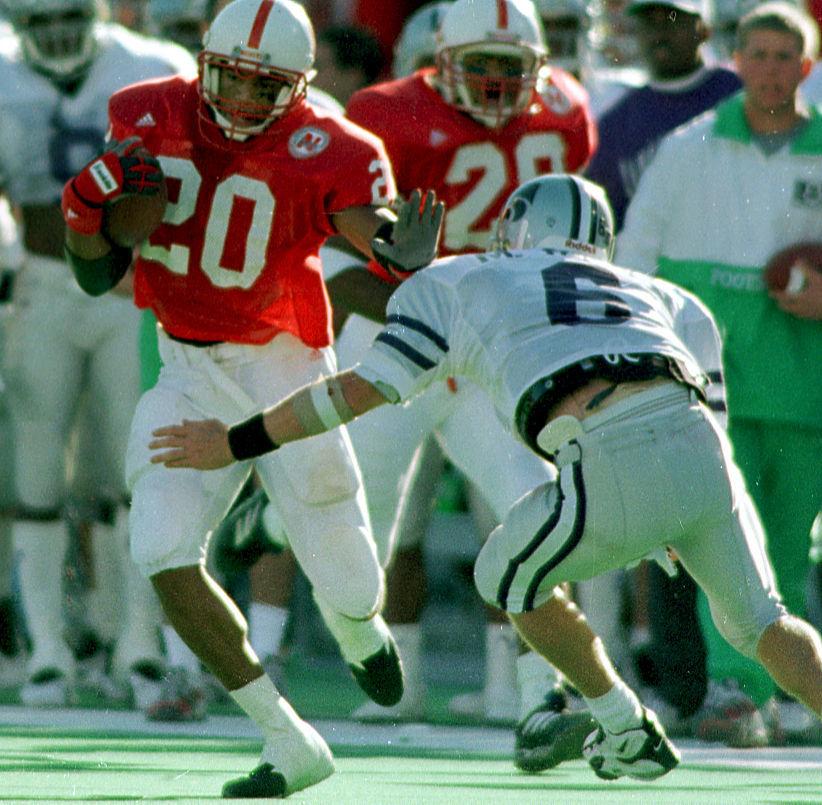 Lawrence Phillips, 1996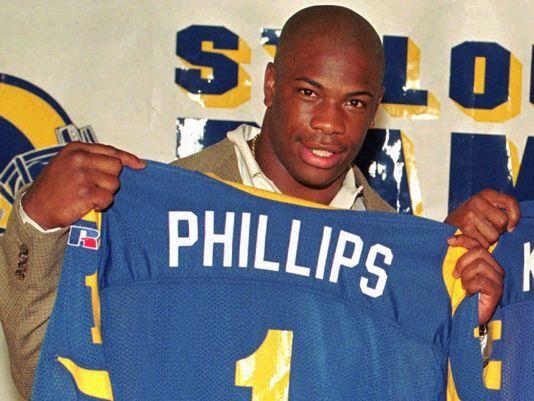 Trev Alberts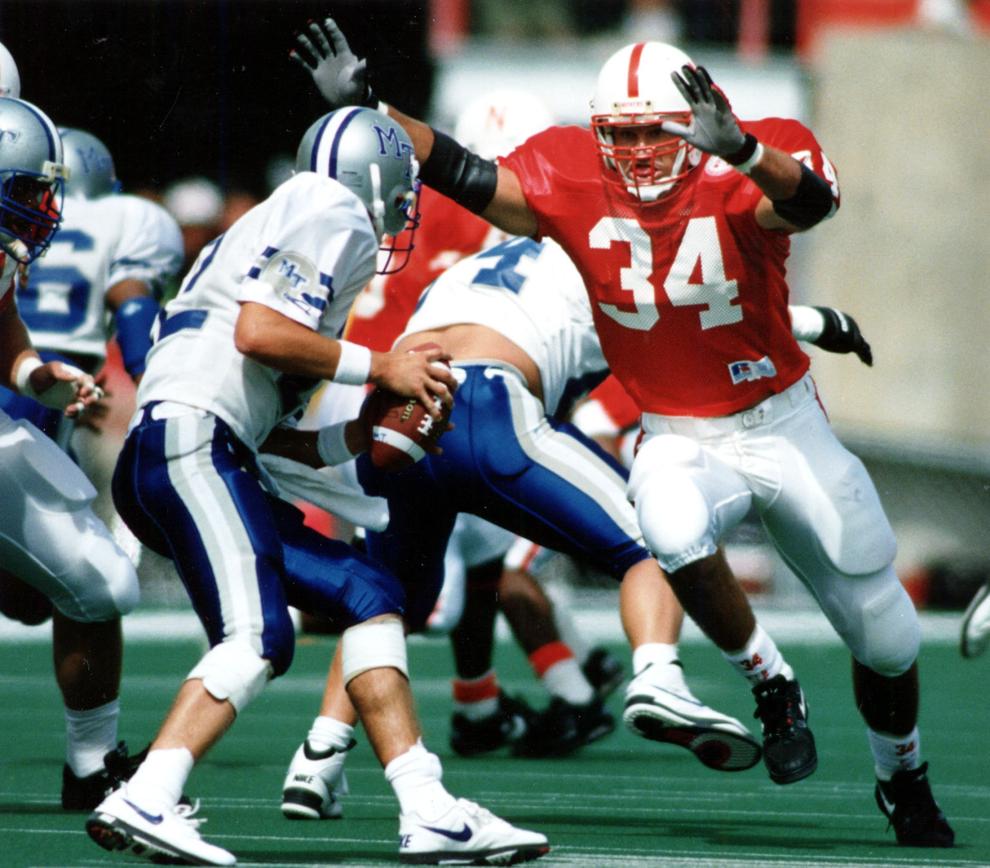 Johnny Mitchell, 1992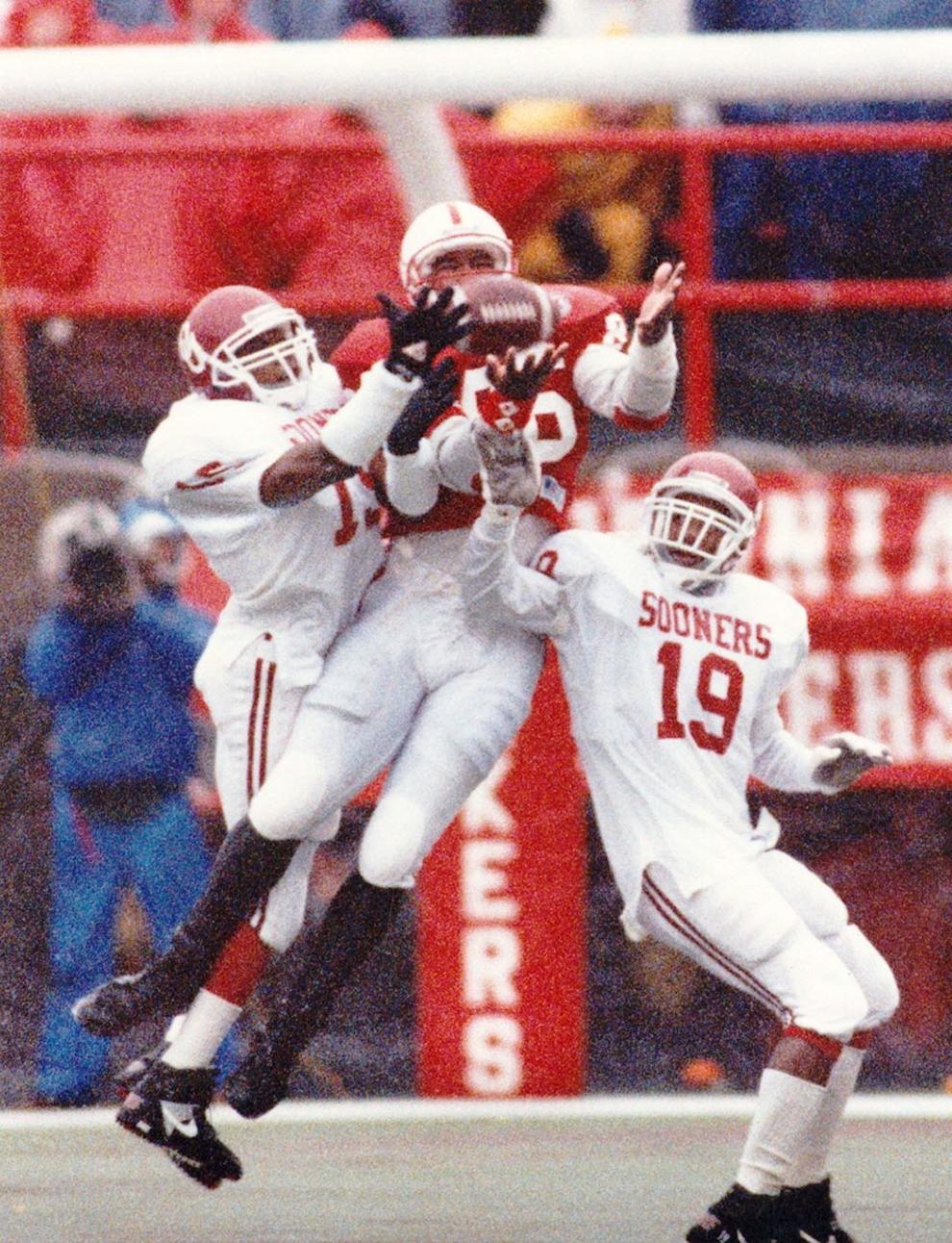 Bruce Pickens, 1991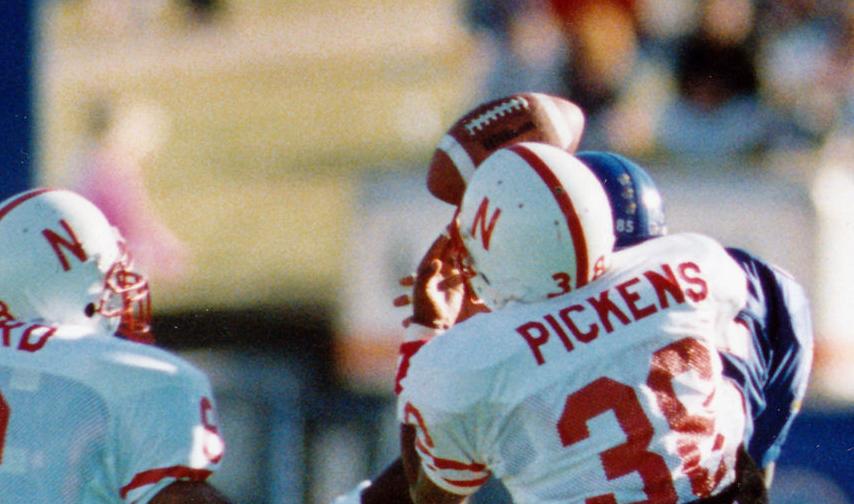 Mike Croel, 1991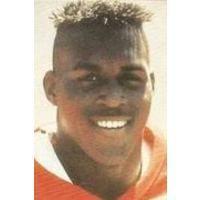 Broderick Thomas, 1989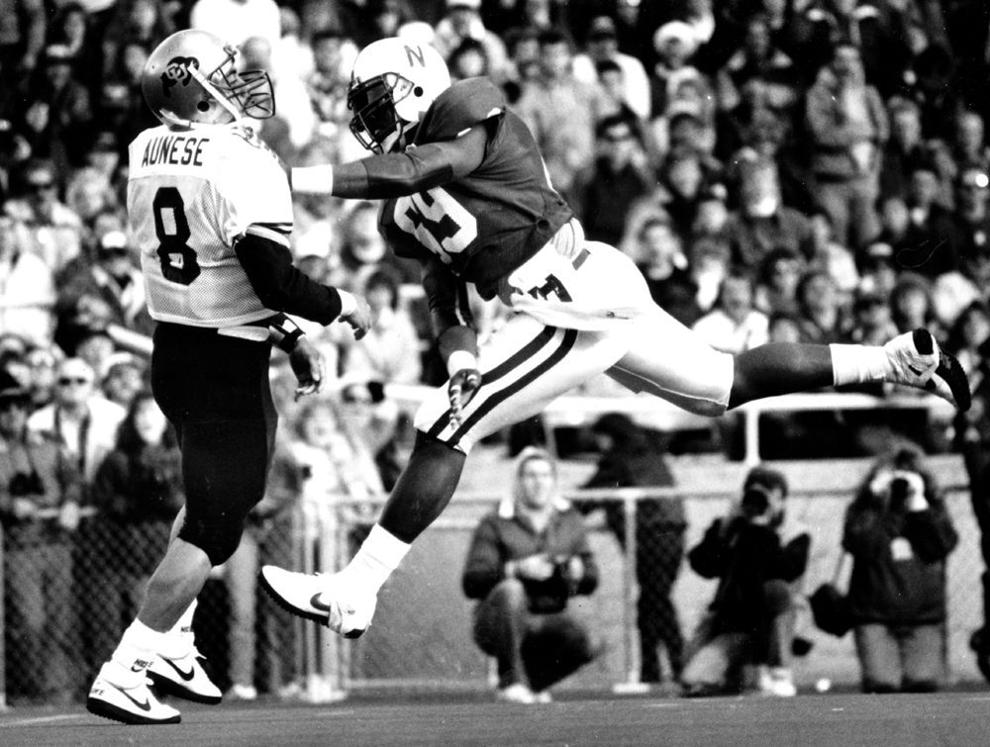 Neil Smith, 1988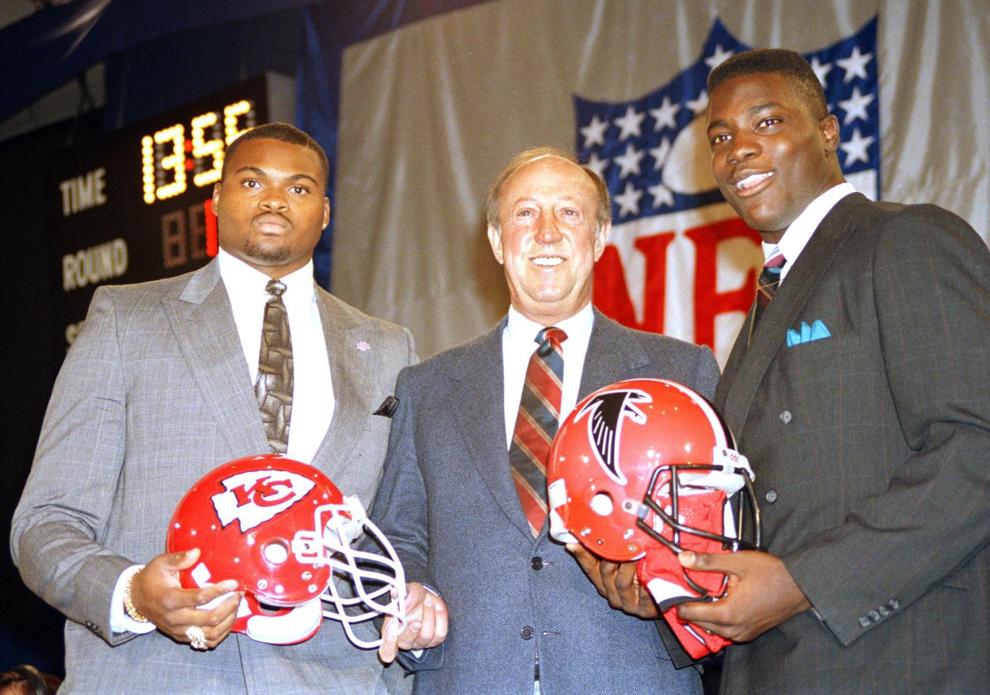 Danny Noonan, 1987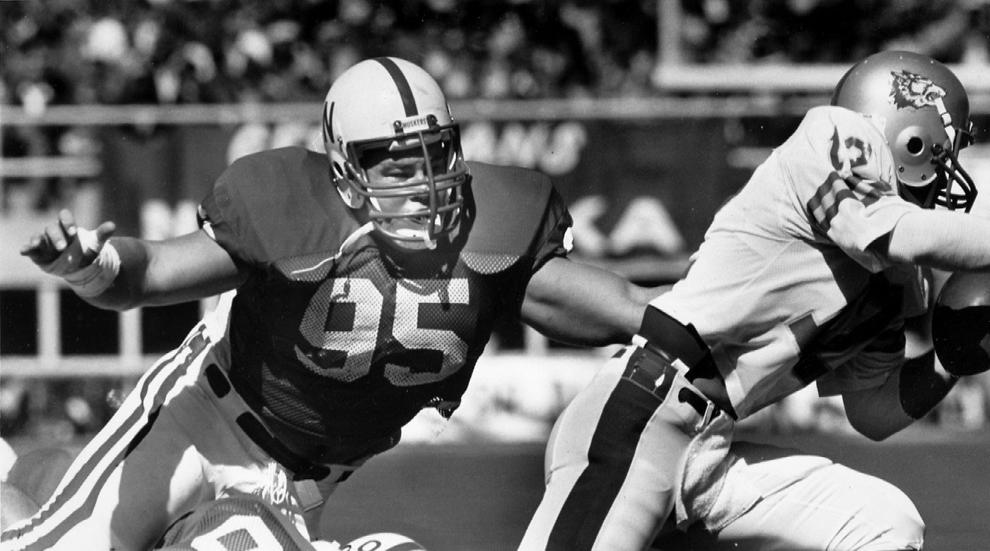 Irving Fryar, 1984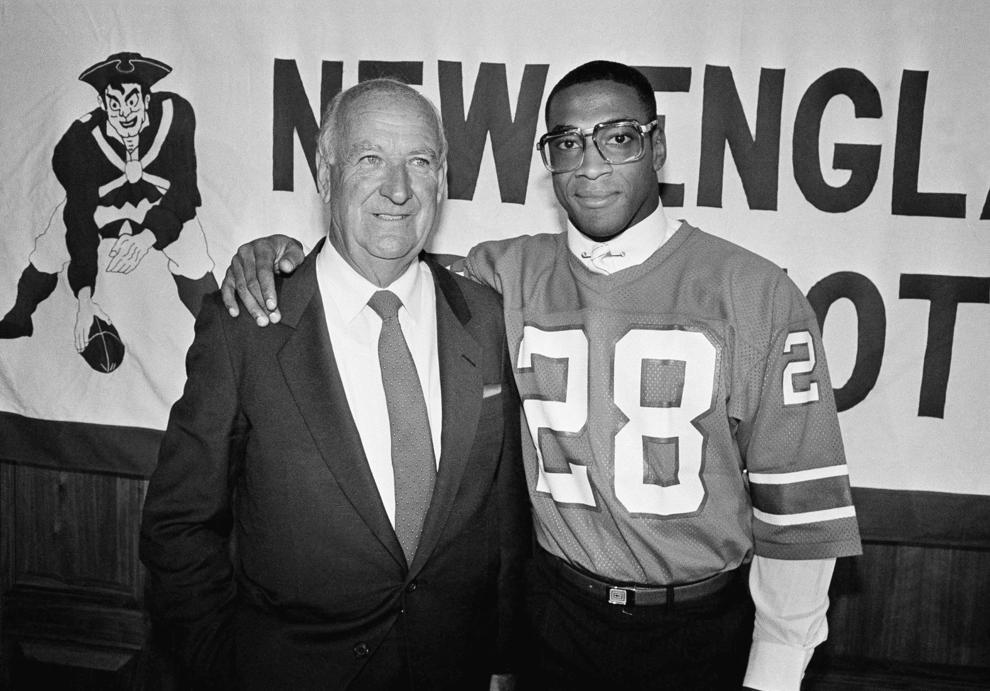 Dean Steinkuhler, 1984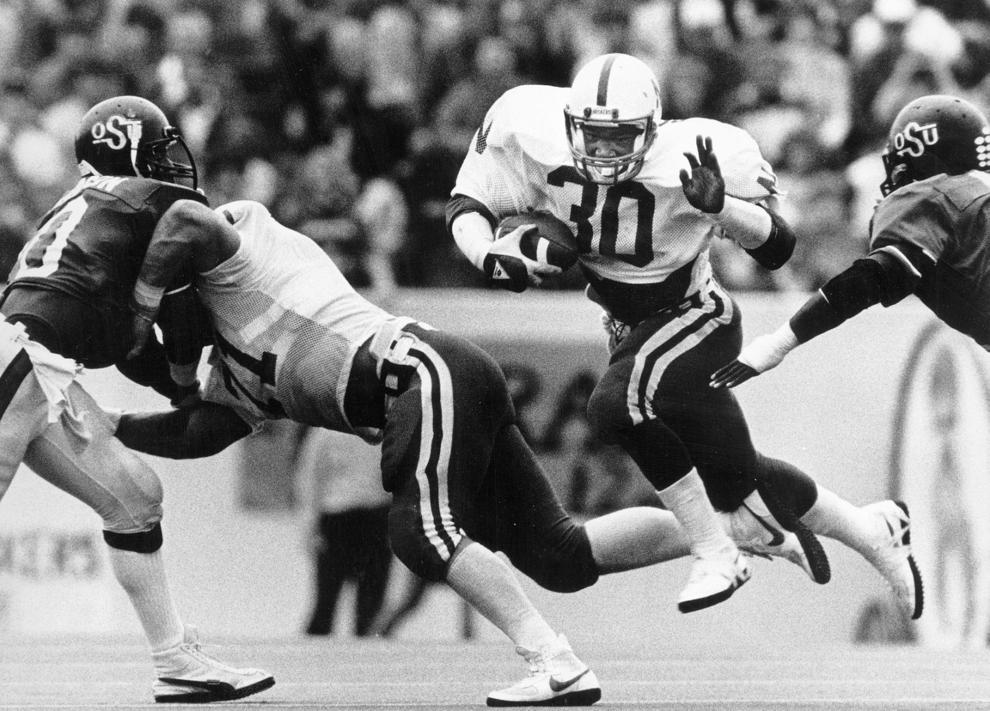 Mike Rozier, 1983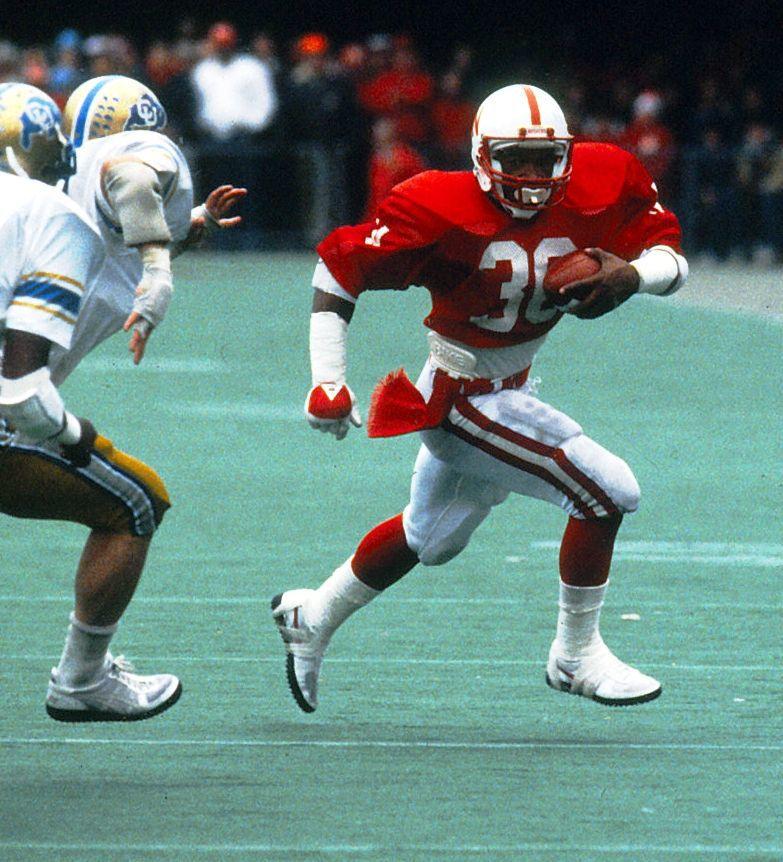 Dave Rimington, 1983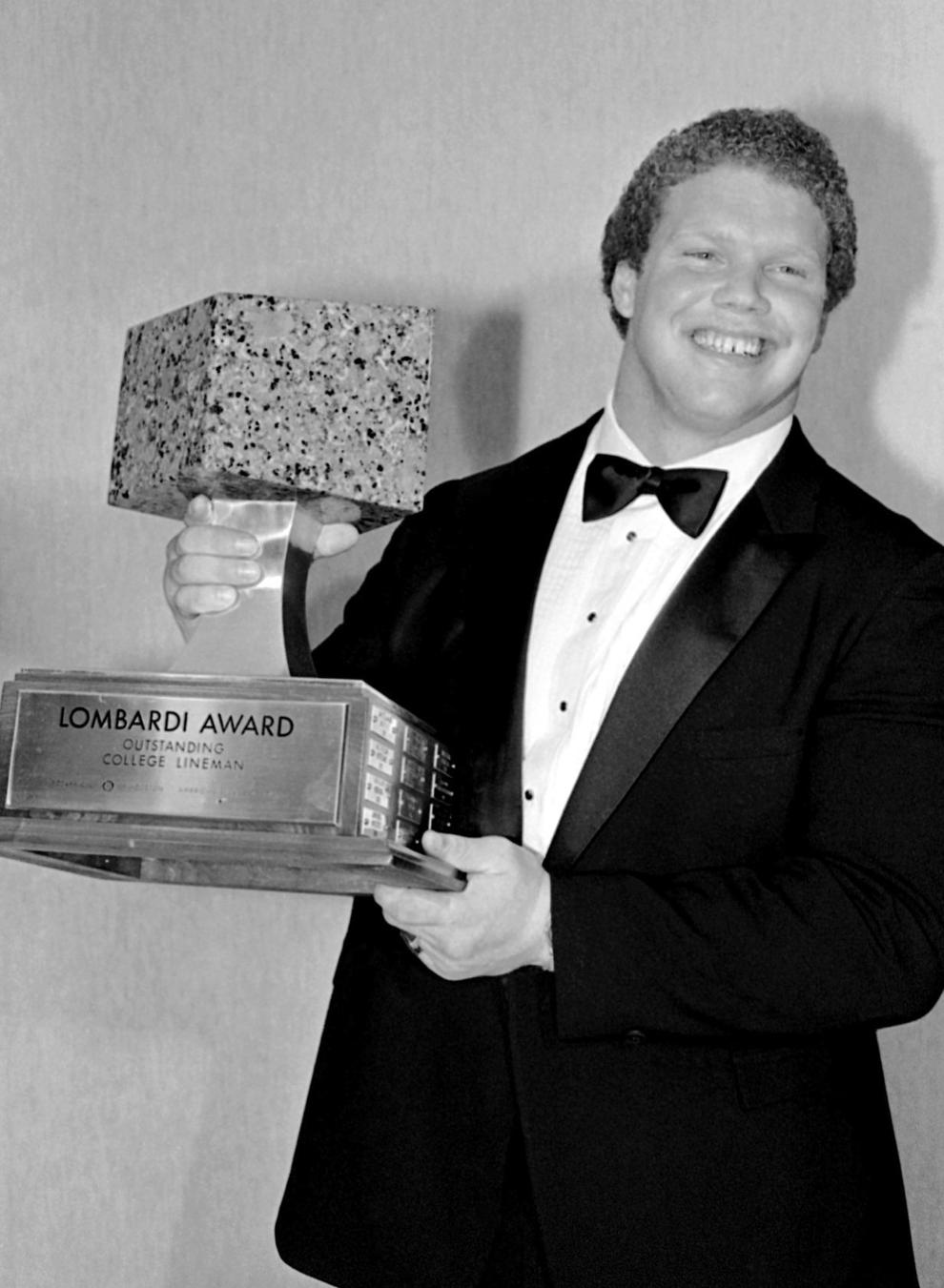 Jimmy Williams, 1982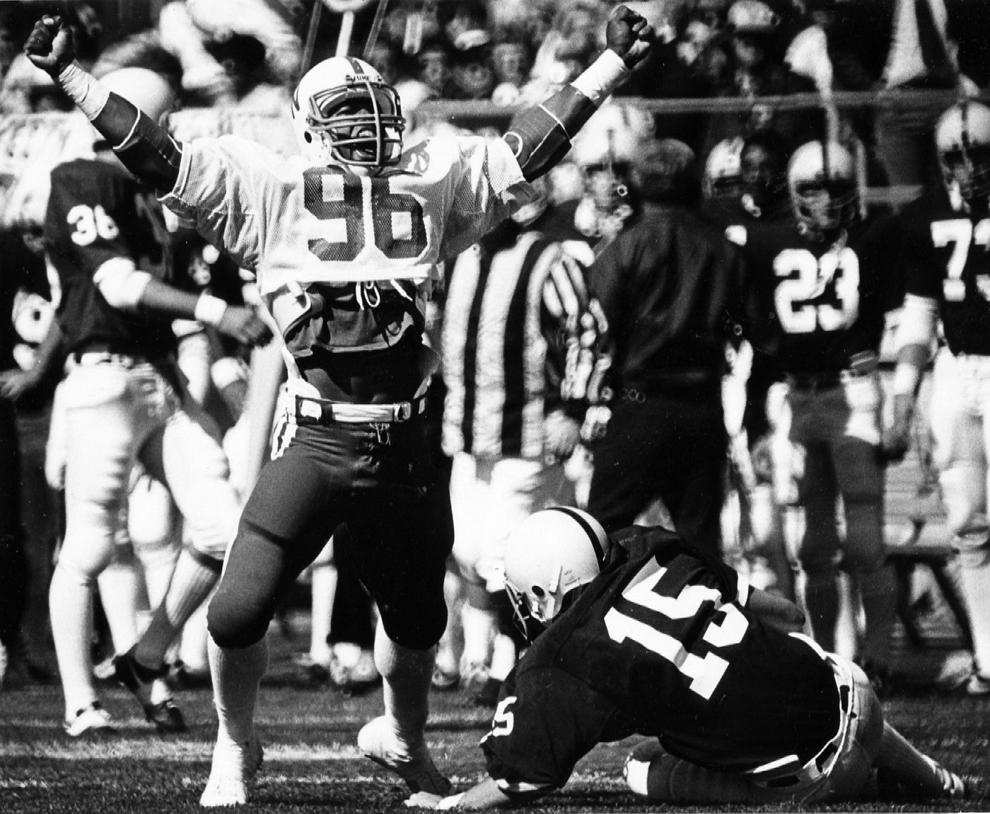 1979 season: Cotton Bowl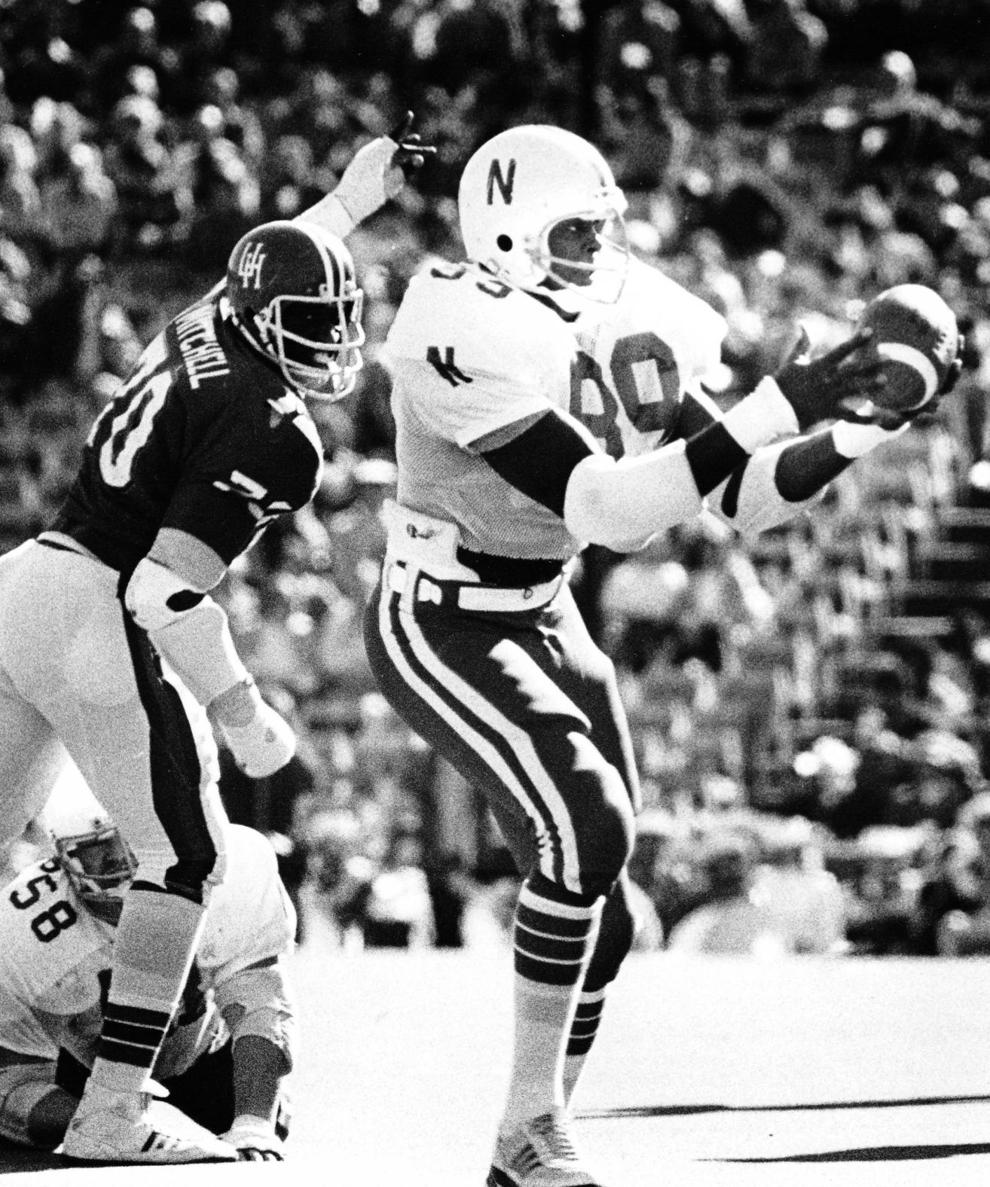 George Andrews, 1979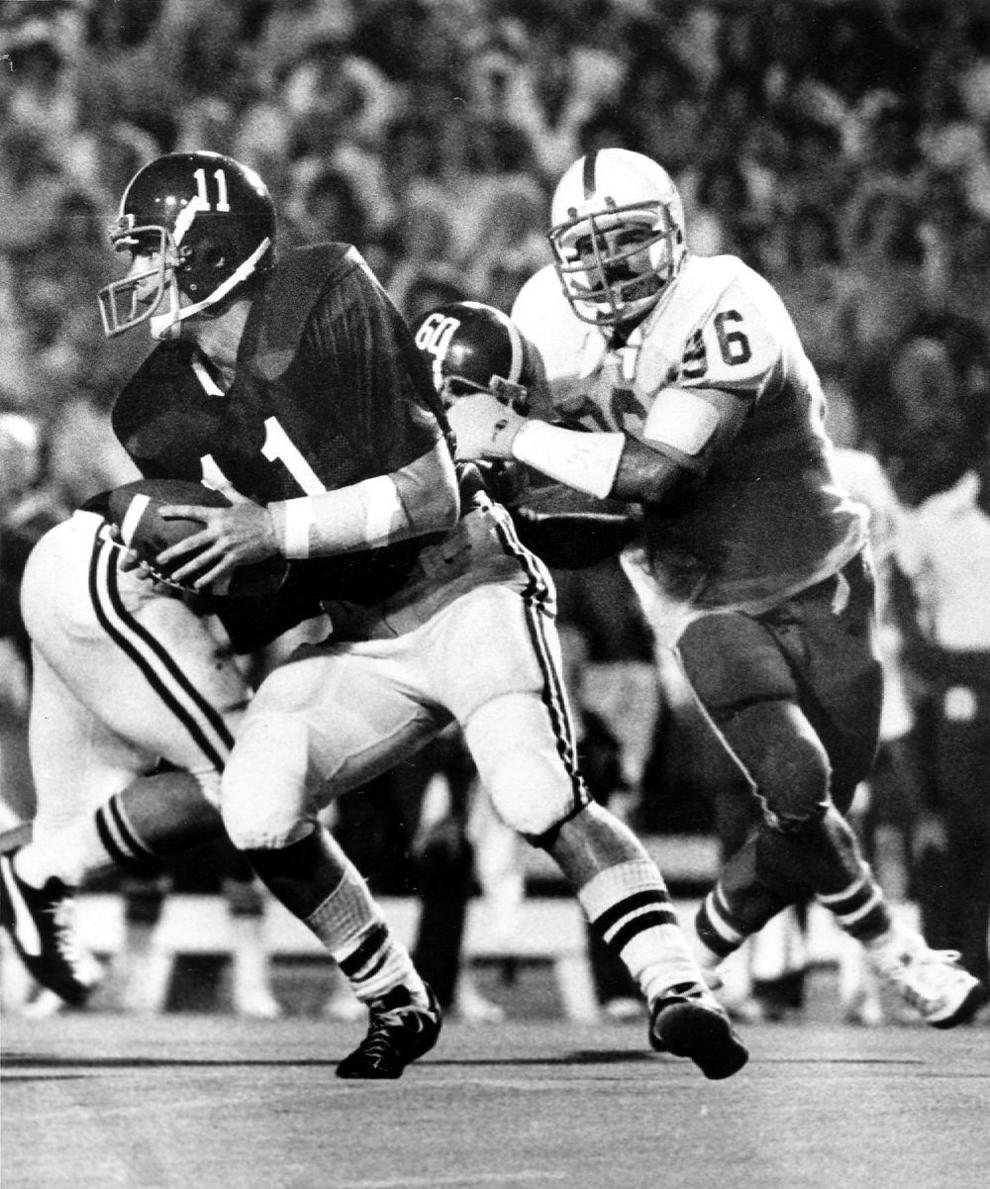 Kelvin Clark, 1979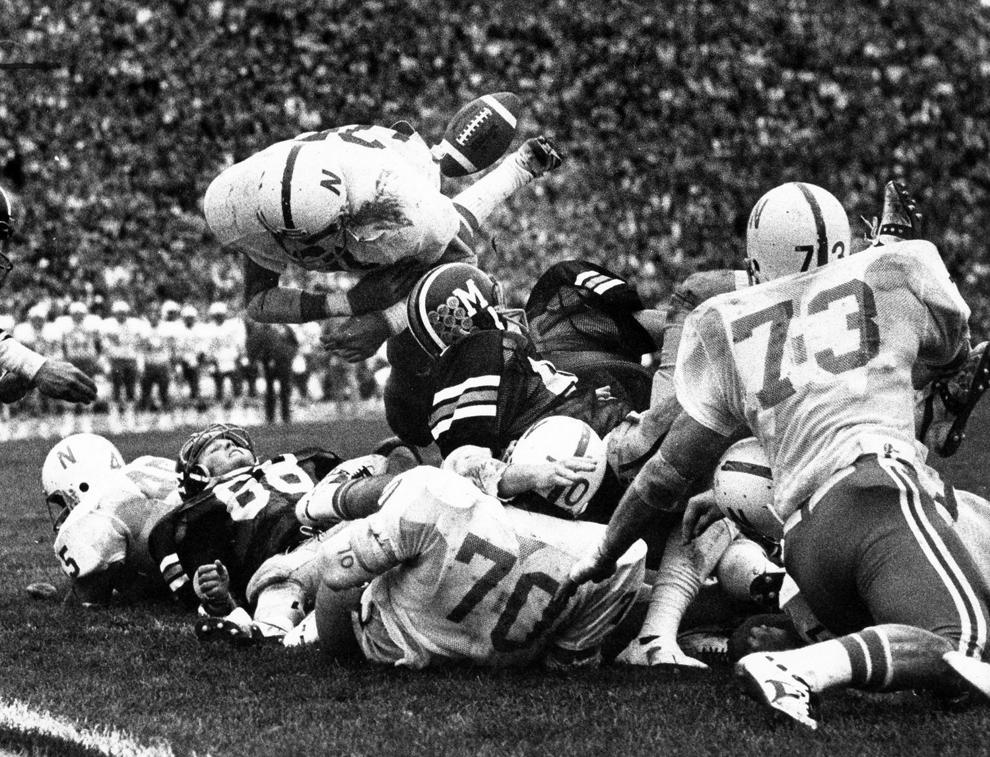 Tom Ruud, 1975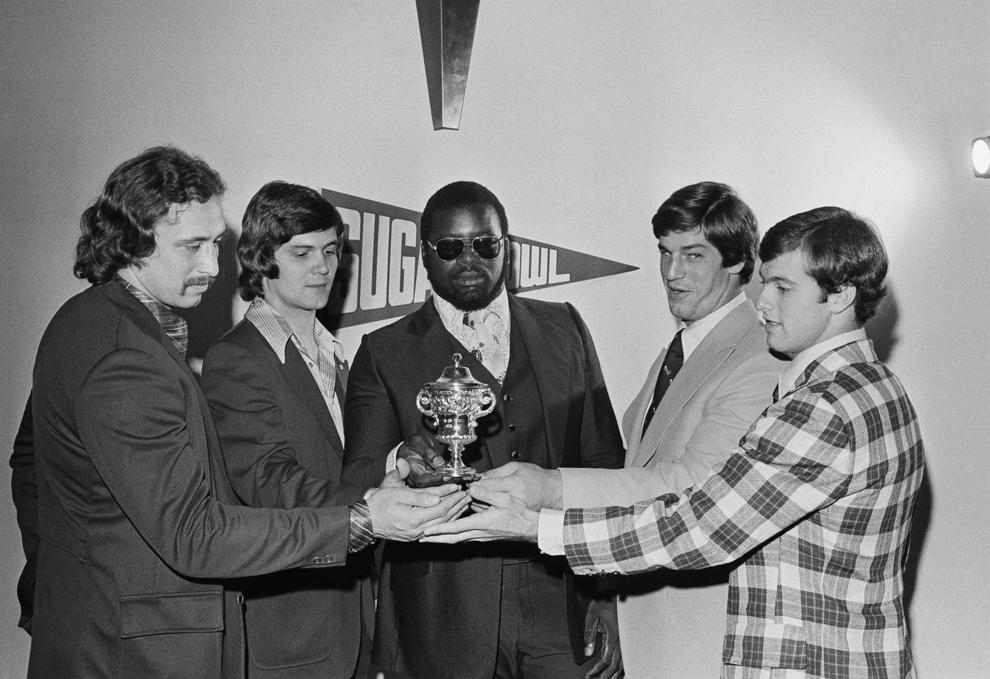 John Dutton, 1974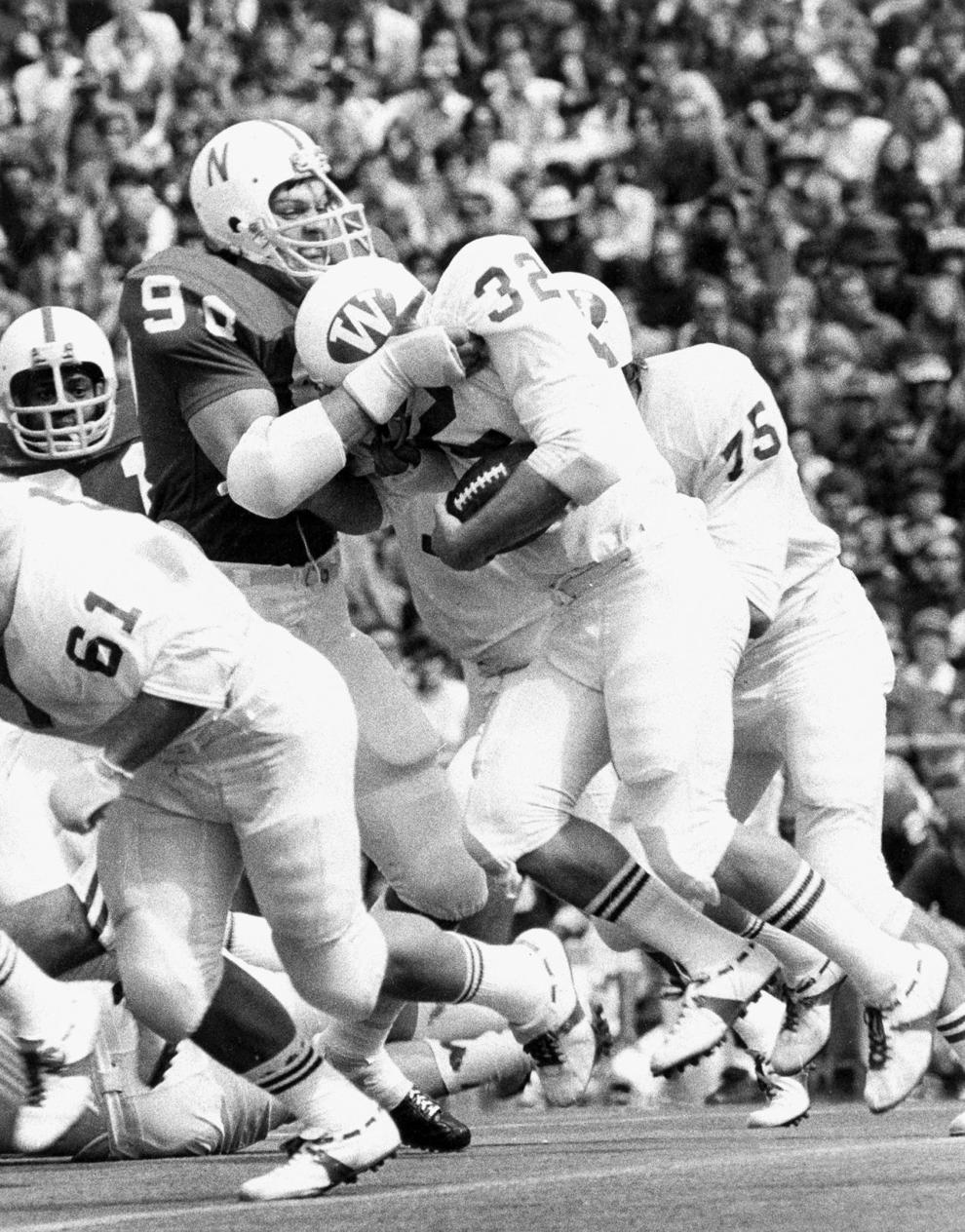 Johnny Rodgers, 1973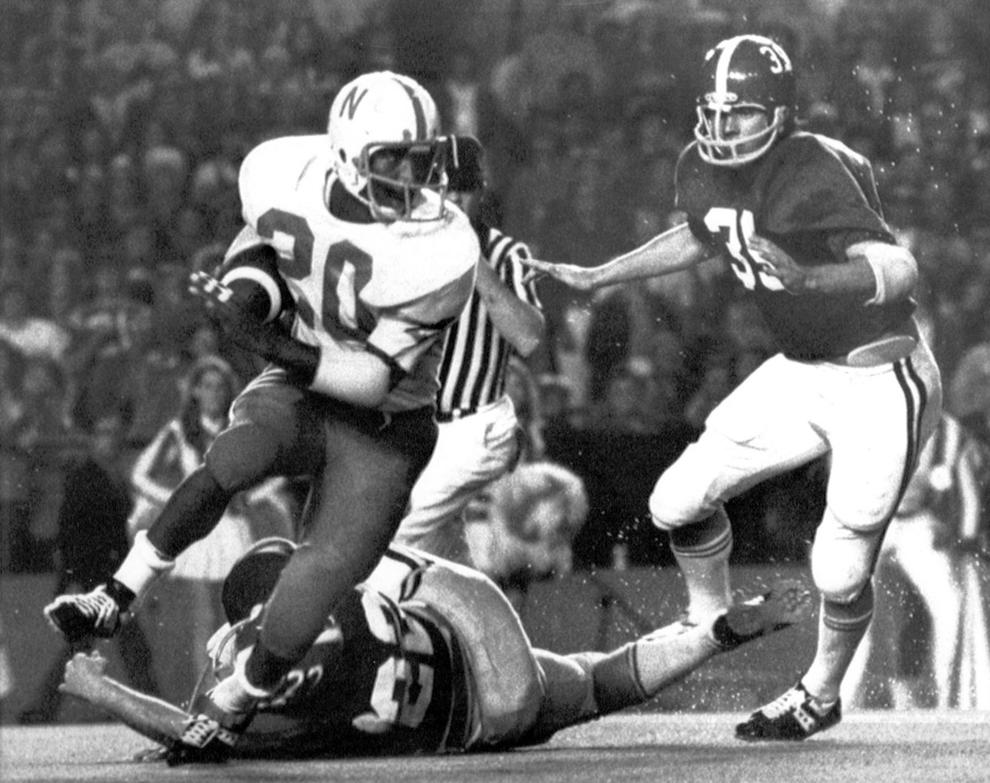 Jerry Tagge, 1972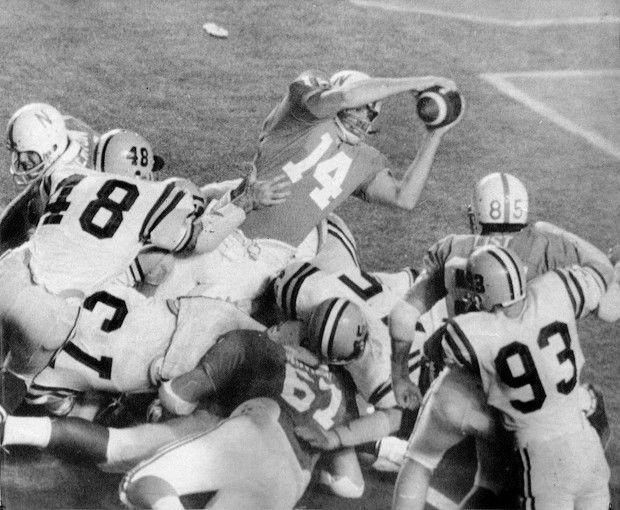 Jeff Kinney, 1972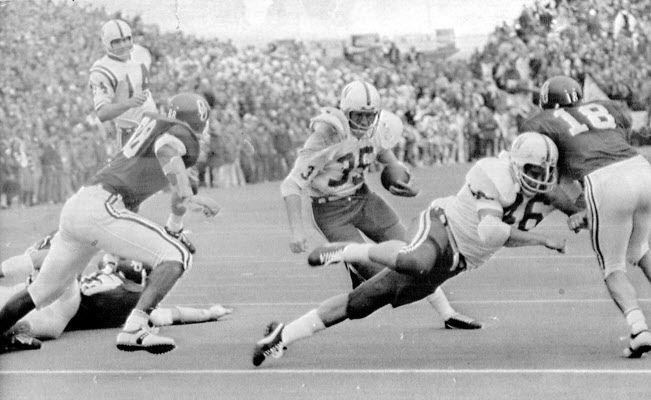 Larry Jacobson, 1972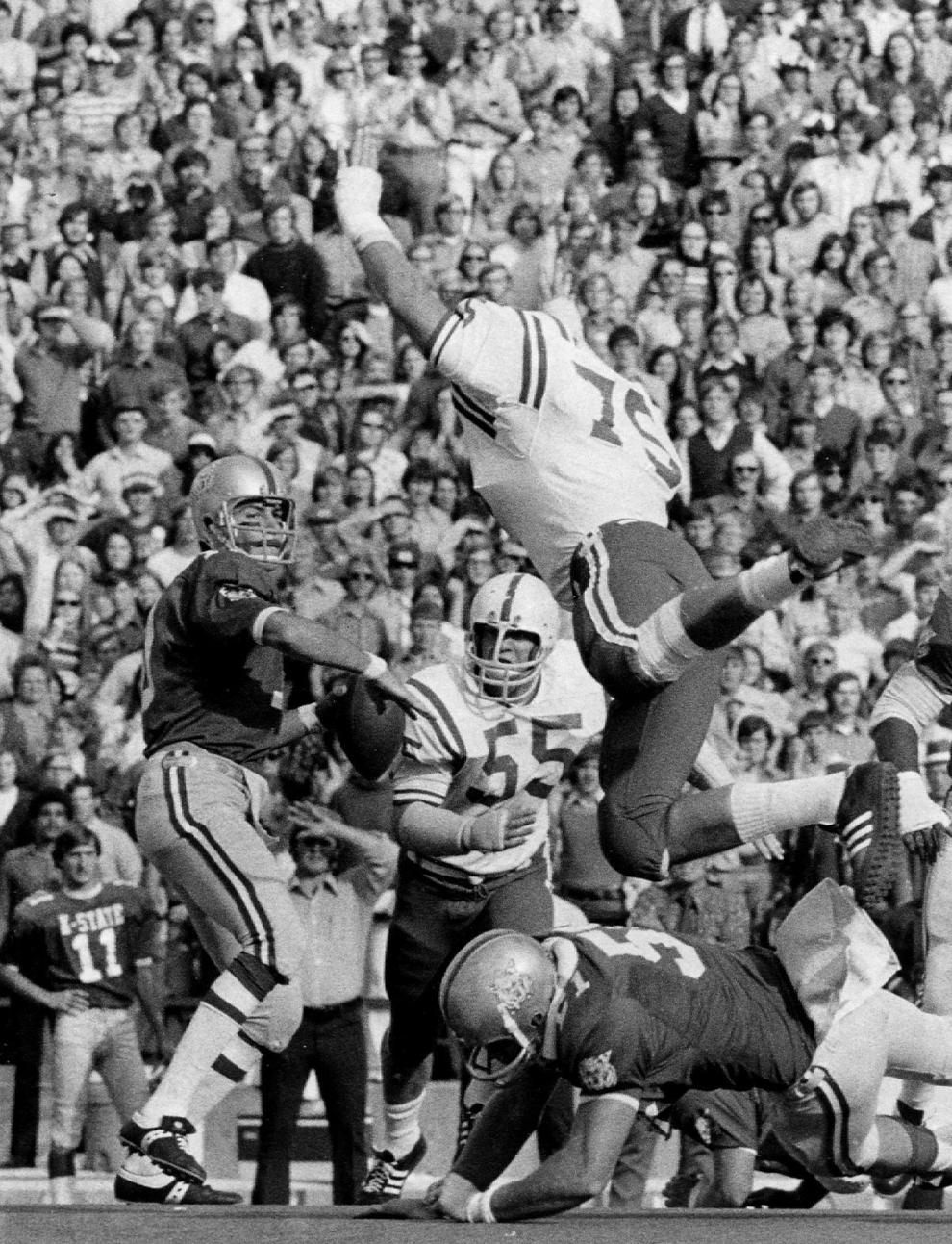 Bob Brown, 1964
Lloyd Voss, 1964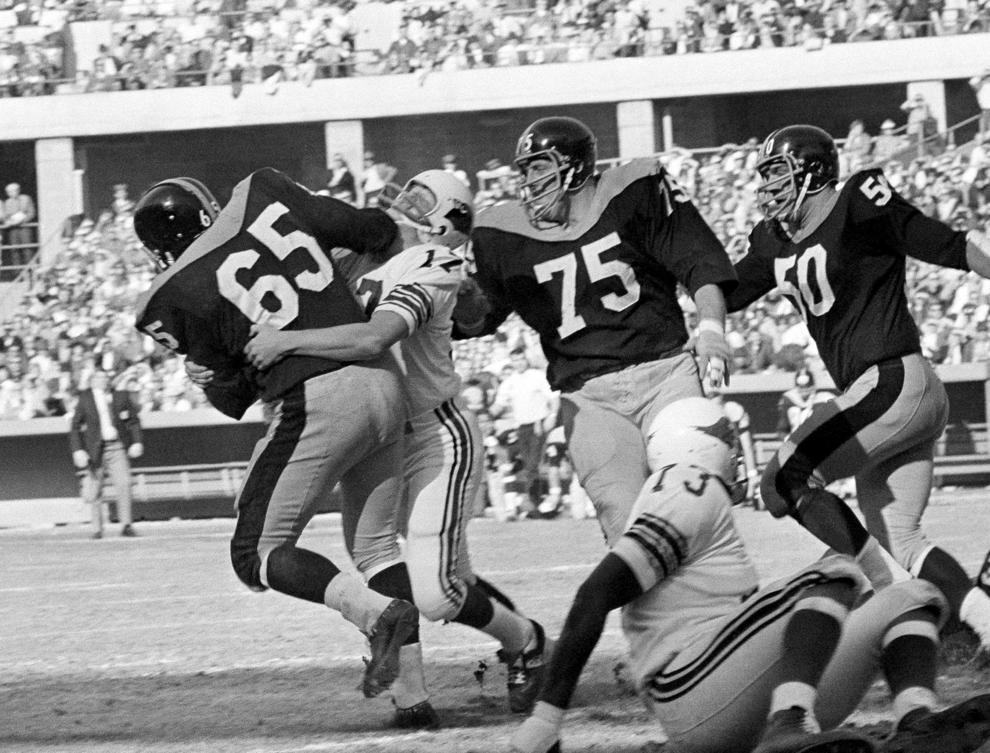 Sam Francis, 1937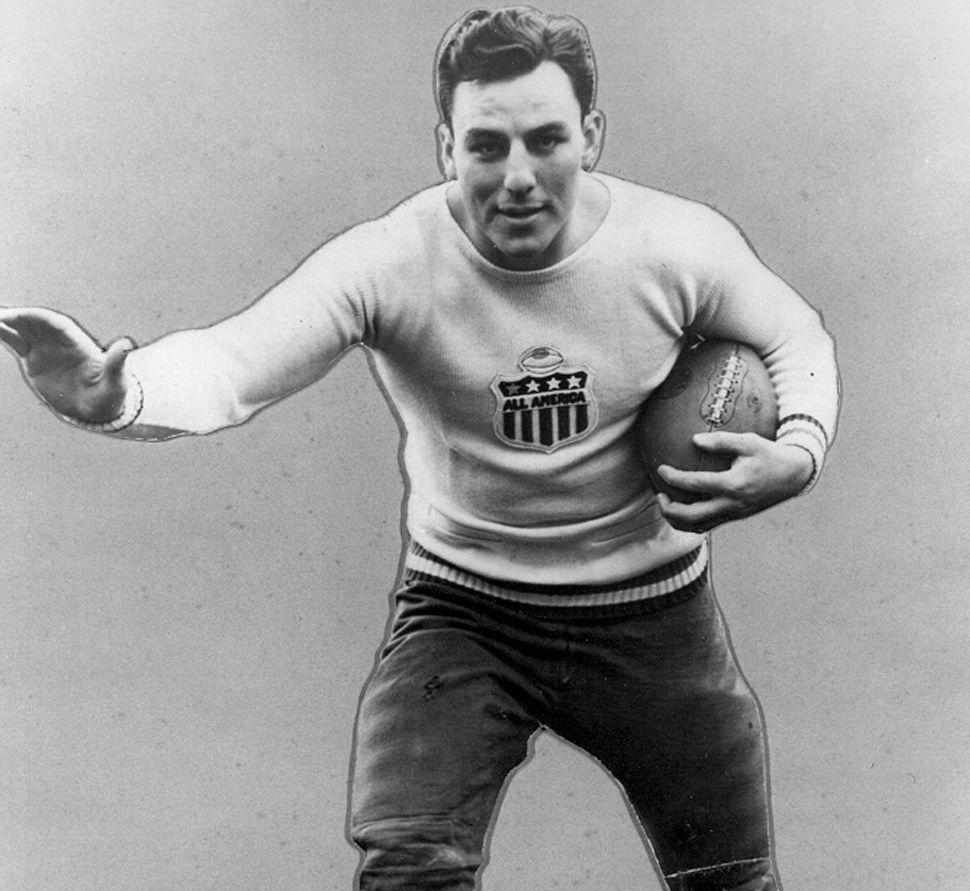 Lloyd Cardwell, 1937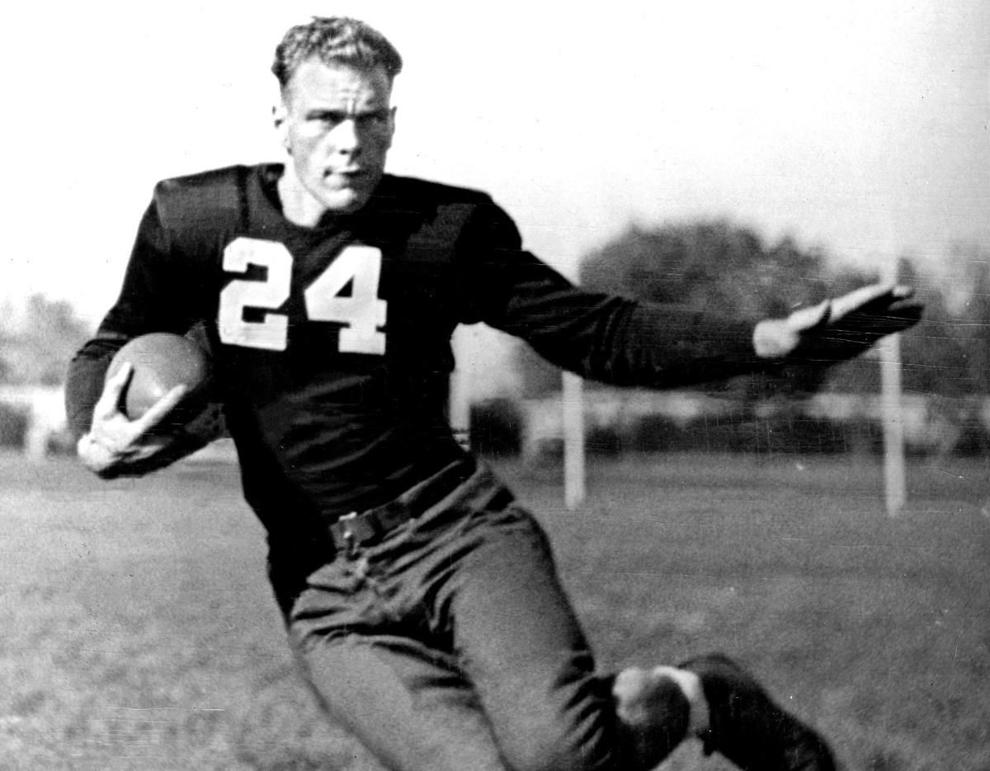 Les McDonald