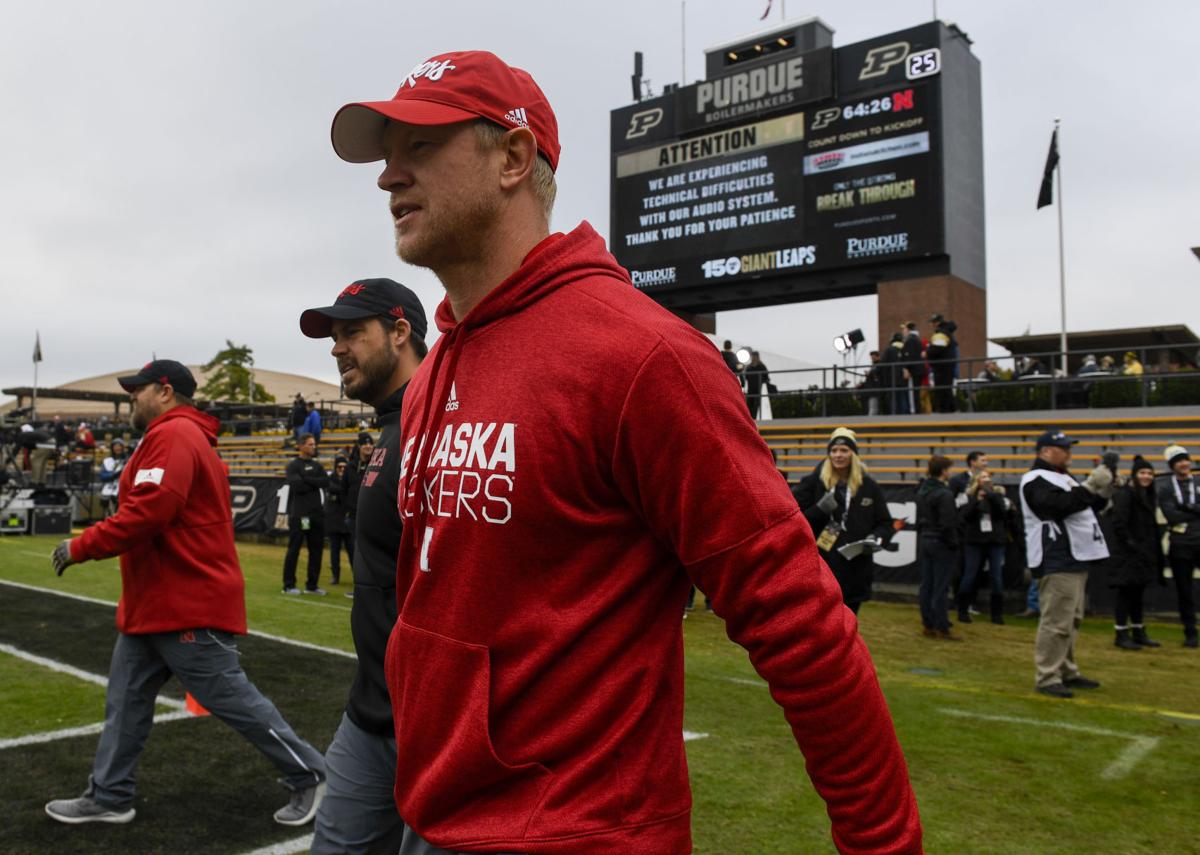 It must be absolutely eating away at Scott Frost's insides.
The Big Ten made its decision Aug. 11. No fall football. The commissioner, Kevin Warren, wants us to say the football season was "postponed" as opposed to "canceled." He's a politician. A bureaucrat. He seems aloof. He thinks if we say "postponed to winter or spring" it softens the blow. Let's be clear: The Big Ten canceled fall football. It isn't happening — or the chances are very slim. It's a crushing blow, and we're already discovering the fallout is remarkable.  
"I think if I took a straw poll of our team and asked them when they could play, give us about a week and we're ready to play football," he said. 
Think about that statement. Frost felt his team could be game ready Aug. 17. In terms of its comprehensive and aggressive approach to wrestling with the coronavirus, Nebraska had gained an advantage on the vast majority of teams. I'm thoroughly convinced of that. That's after countless conversations with key Husker officials beginning in April. It seemed from the start, Frost's program decided to be aggressive without being reckless in dealing with the virus. It was a challenging line to walk. My read is the Huskers walked it extremely well.  
So, you can't help wonder what might've been. 
Frost feels his team had an edge. How much of an edge, we may never know. 
For high-achieving competitors, that's painful. 
As far back as late April, Nebraska had approximately 100 players in town — virtually all the high-impact players — working out on their own, but with a common objective of being ready to play in the fall. Being ready to make marked improvement on last season's 5-7 record. Think about it: A hundred players were in Lincoln in late April even though the campus was shut down. 
Maybe other Big Ten teams could say that. But it's hard for me to believe many other programs anywhere were as proactive and aggressive as Nebraska when it comes to locking horns with the wicked virus. What's more, I'm convinced Frost's team bonded during this extremely challenging time in our lives.
"Our team's as close as I've seen it," Frost said Aug. 10. 
You can say that's coach-speak or hyperbole or whatever, but based on what I heard throughout the spring and early summer, the coach's words ring true.
Which, again, is why the Big Ten's no-go announcement Aug. 11 was a blow to Frost's solar plexus. 
In addition to team unity, Nebraska had momentum as it headed into August. Frost felt it was building steam. What a story it could've been. Any program that feels it has legitimate momentum and unity automatically gets your attention, even coming off a 3-6 finish in the Big Ten.
In Nebraska's case, the unity conversation isn't limited to coaches and players. Frost has said NU's upper-level administration is unified in support of the Huskers' overall approach to the pandemic. In general, Frost feels ample support from his superiors. That can be incredibly helpful to a program. Any program. I mean, what Frank Solich and Bo Pelini would've given for that sort of support. 
"The leadership at the university of Nebraska has been incredible," Frost said. "The guys who I've worked with, from the governor (Pete Ricketts) to (NU president) Ted Carter to (UNL chancellor) Ronnie Green to (athletic director) Bill Moos to our Board of Regents, we're committed to playing football at the University of Nebraska." 
Frost meant fall football. This is where the conversation gets a little sticky. If you find the right NU officials, they'll tell you the university is still committed to playing fall football. Yes, somehow, that heart is still beating. In that regard, I would keep a close eye on the parents of Big Ten players, who are organizing quickly and effectively. They're seeking answers and ultimately a reversal of the decision to cancel fall football.  
A group of parents of Nebraska players is prepared to push the matter into Nebraska's U.S. District Court. In fact, look for that to happen Thursday. 
I'm guessing Frost is just fine with the parents' determination. 
"Never give in," Winston Churchill once said, "except to convictions of honor and good sense." 
There are plenty of good people who feel strongly that playing football this fall makes the most sense. 
Frost is passionate in that regard. He had his team ready to play a game in mid-August. Think about how much energy went into making that happen.
Yeah, the Big Ten's white flag absolutely has to eat away at him. 
It's no wonder NU isn't ready to surrender.