If you sit down with Nebraska athletic director Trev Alberts for an hour, you'll definitely catch a new-sheriff-in-town vibe.  
It makes sense. He's been on the job for only seven months. So, new vibe, new message. 
There's a distinct feel to it. Put it this way: If you're Fred Hoiberg with a 5-41 Big Ten record in two-plus seasons, or Scott Frost with a 10-25 conference record in four seasons, the new sheriff's core messages might make you fidget in your seat, if you weren't already. 
Many of us have been there, right? New bosses tend to create a bit of anxiety, which is often healthy for an enterprise. 
It seems healthy in this case. 
"One of the things that I'm really passionate about is performance," Alberts told the Journal Star earlier this week during a wide-ranging interview in his North Stadium office. "I think an underlying, consistent communication about competitive excellence hasn't been enough of our narrative as a department."
"Well, with all of our core values, everything has to be about winning," he said. "We're in the competition business." 
He noted the importance of winning in the classroom. That has to be a priority, no matter what. 
It is a priority in Nebraska's athletic department.
"We have the highest graduation success rate we've ever had," Alberts said. "We're No. 3 in the Big Ten. There's so much about what we're doing that is awesome. But we get defined by football and men's basketball success." 
Frost, 15-29 overall as Nebraska's football coach, clearly is on the clock. He knows it. Everybody knows it. Big Red fans expected so much more from the all-time Husker great. They expected Frost to easily surpass his predecessor, Mike Riley, who was 19-19 overall and 12-14 in the Big Ten. Because it hasn't happened, Frost revamped his coaching staff this offseason.
Guess what? The boss likes what he sees. Alberts said Frost reeled in the assistants whom he targeted. That's a good sign. I'm told Alberts kept his distance as Frost went about the process. That's also a good sign. It indicates trust. 
"I'm just really pleased with Scott in the people he's brought in," Alberts said. "These are people who are going to challenge our way of thinking. That's what we need. We've done the same thing for four years and didn't get results. You've got some (new) coaches who've been around, who have some strong opinions and aren't afraid to communicate them. I think it's going to be helpful."  
The new sheriff could help matters, too. Yes, new bosses tend to create a healthy tension and a renewed sense of urgency. 
Tell me you don't hear urgency in Alberts' words.
"We're going to evaluate and dive into every single thing that touches our football program," he said. "We're going to ask ourselves a simple question: Is that elite? I think we owe it to ourselves. It's that important. We ought to be doing it every year." 
Meanwhile, there's the Hoiberg conundrum. The third-year Nebraska men's basketball coach is 20-57 overall at the school, and his contract buyout sits at an unwieldy $18.5 million. This year's team is 6-12 overall and 0-7 in the Big Ten. I pushed strongly for Hoiberg to be hired, thinking he would be a major upgrade over Tim Miles. Wrong (so far). Miles was 19-17 in his final season (2018-19), including 6-14 in the Big Ten, and 22-11 (13-5) in 2017-18.
While Frost's crew in 2021 never lost by more than nine points, Hoiberg's squad has been noncompetitive at times this season, losing by 35 to Michigan (which now sits at 7-7 overall); by 31 to fourth-ranked Auburn; by 28 to a Rutgers squad that then dropped a 66-49 decision at Penn State; and by 27 to No. 7 Purdue on Friday night in West Lafayette, Indiana. 
The vibe in the Nebraska hoops fan base (and media corps) was Hoiberg's crew had virtually no chance to beat Purdue, even though Purdue had previous losses to Wisconsin and Rutgers. No chance to win? Seriously? Worse, many Husker hoops fans now react to such losses with a shoulder shrug.  
If you're an ardent Husker hoops fan, perhaps it's heartening to hear the new sheriff's emphasis. He's in the competition business. 
Along those lines, you wonder whether Alberts might ask Hoiberg to take a serious look at his coaching staff, specifically the recruiting operation. Let's be clear: It's not a young roster. Starters Alonzo Verge and Lat Mayen are in their fifth collegiate seasons. Same goes for key reserve Kobe Webster. Trey McGowens, set to return from a foot injury, is in his fourth year, as is starting big man Derrick Walker. 
Of course, five-star freshman Bryce McGowens is almost certainly one-and-done. 
Another roster turnover lies ahead. 
But, yeah, we get it, Nebraska is a football school. That isn't changing, amigos. 
"Football's success at the University of Nebraska is really non-negotiable," Alberts said. "A 3-9 record is not sustainable to our business model. We have to understand that. A lot of it is tied to revenue. A lot of it is tied to fan interest. We have one of the strongest brands in the country. I mean, we're a three-win team and we play Ohio State at noon on Fox, and we're the highest-rated college football show the entire weekend?"
"I go to the Michigan game (a 32-29 loss in revved-up Memorial Stadium) and see that environment, and I think, 'Imagine if we were winning 10 games. This place would be bonkers," Alberts said.
Clearly, the new boss is passionate about performance, about winning, about being elite. 
He's turned up the heat in the building, is my read.
New sheriff, new vibe, new message.
I'm guessing Nebraska fans like it.
The turning point in every Nebraska football game in 2021
𝙏𝙝𝙚 𝙙𝙤𝙪𝙗𝙡𝙚 𝙥𝙚𝙧𝙨𝙤𝙣𝙖𝙡 𝙛𝙤𝙪𝙡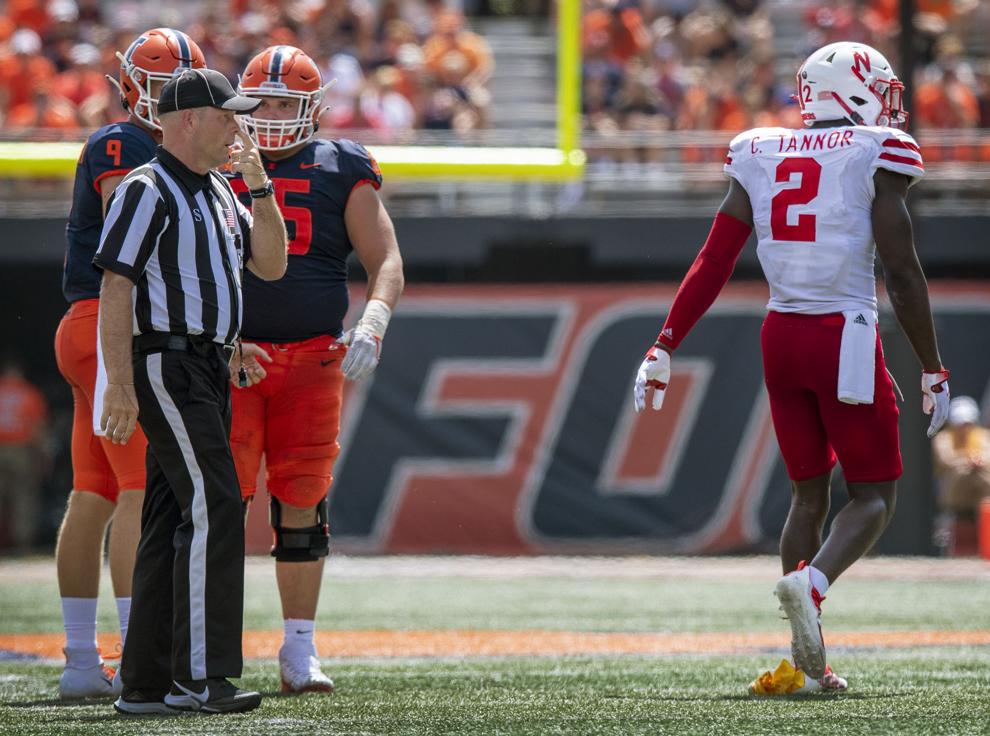 𝙏𝙪𝙧𝙣𝙚𝙙 𝙖𝙬𝙖𝙮 𝙗𝙮 𝘿𝙞𝙨𝙢𝙪𝙠𝙚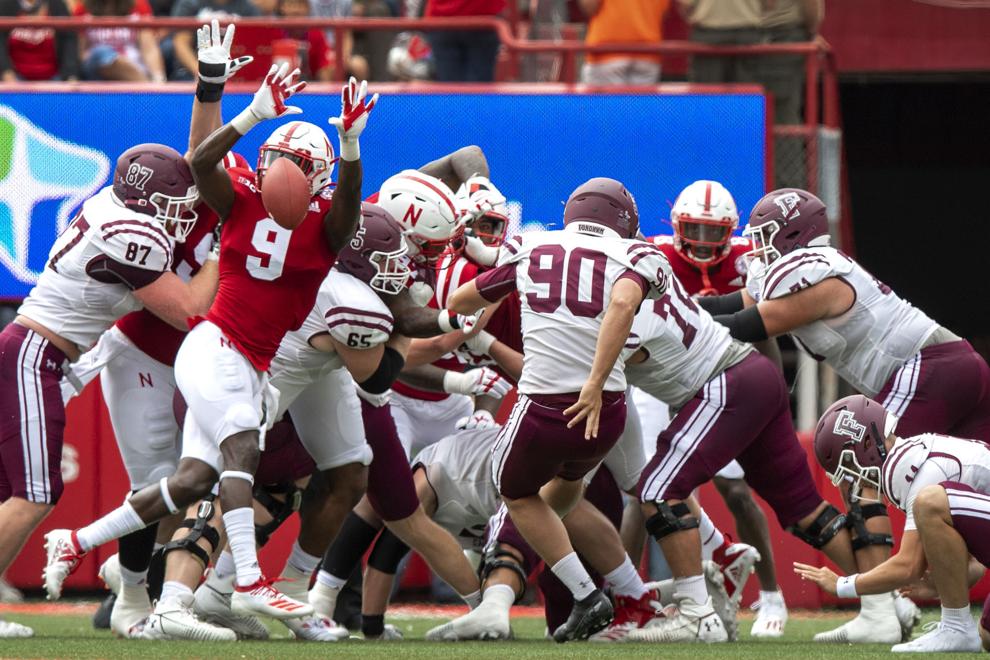 𝙈𝙖𝙧𝙩𝙞𝙣𝙚𝙯 𝙗𝙧𝙚𝙖𝙠𝙨 𝙛𝙧𝙚𝙚
𝘾𝙪𝙡𝙥'𝙨 𝙢𝙞𝙨𝙨 𝙛𝙡𝙞𝙥𝙨 𝙜𝙖𝙢𝙚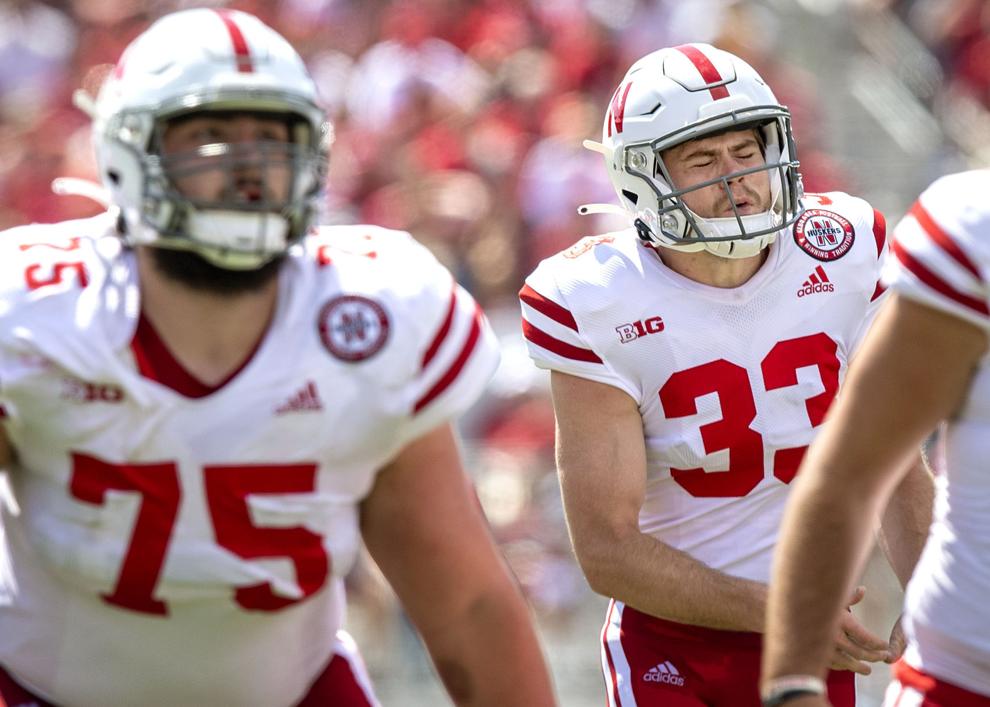 𝙊𝙣𝙚 𝙙𝙞𝙨𝙖𝙨𝙩𝙧𝙤𝙪𝙨 𝙥𝙪𝙣𝙩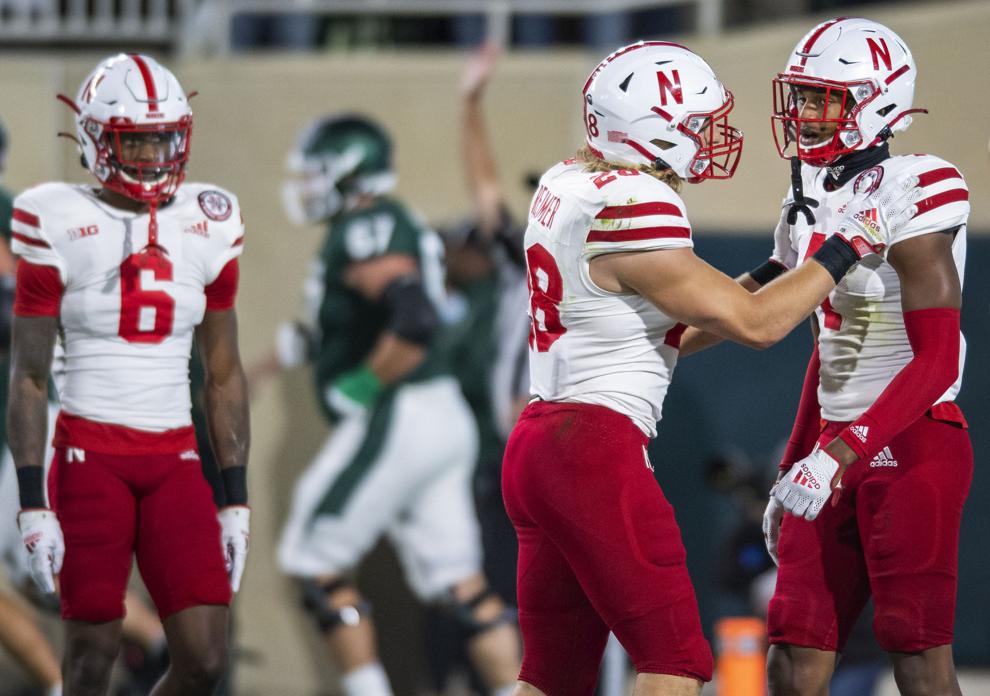 𝘿𝙤𝙢𝙖𝙣𝙣, 𝙏𝙝𝙤𝙢𝙖𝙨 𝙘𝙤𝙢𝙗𝙞𝙣𝙚 𝙛𝙤𝙧 𝙩𝙪𝙧𝙣𝙤𝙫𝙚𝙧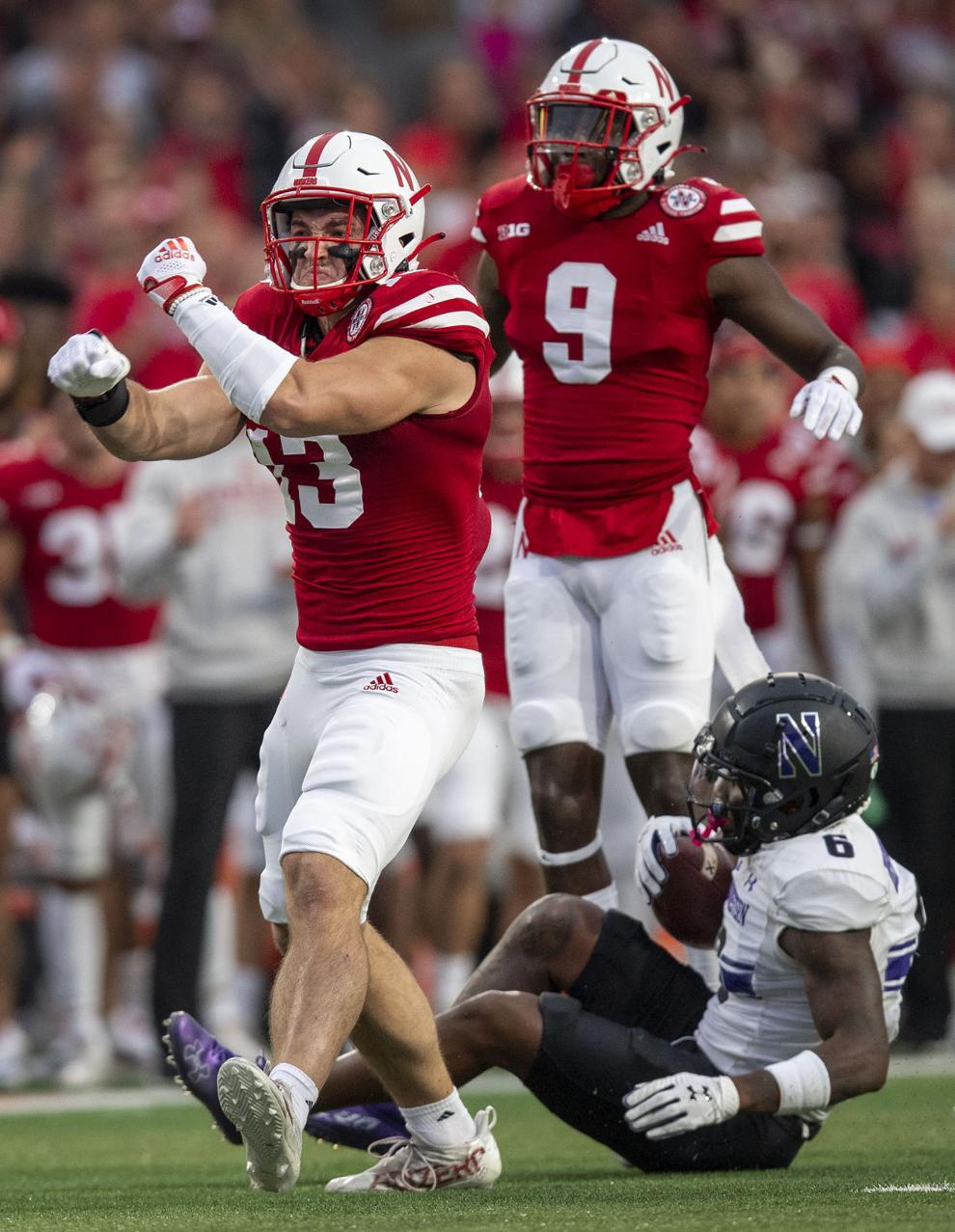 𝙈𝙖𝙧𝙩𝙞𝙣𝙚𝙯'𝙨 𝙡𝙖𝙩𝙚 𝙛𝙪𝙢𝙗𝙡𝙚 𝙨𝙥𝙤𝙞𝙡𝙨 𝙪𝙥𝙨𝙚𝙩 𝙗𝙞𝙙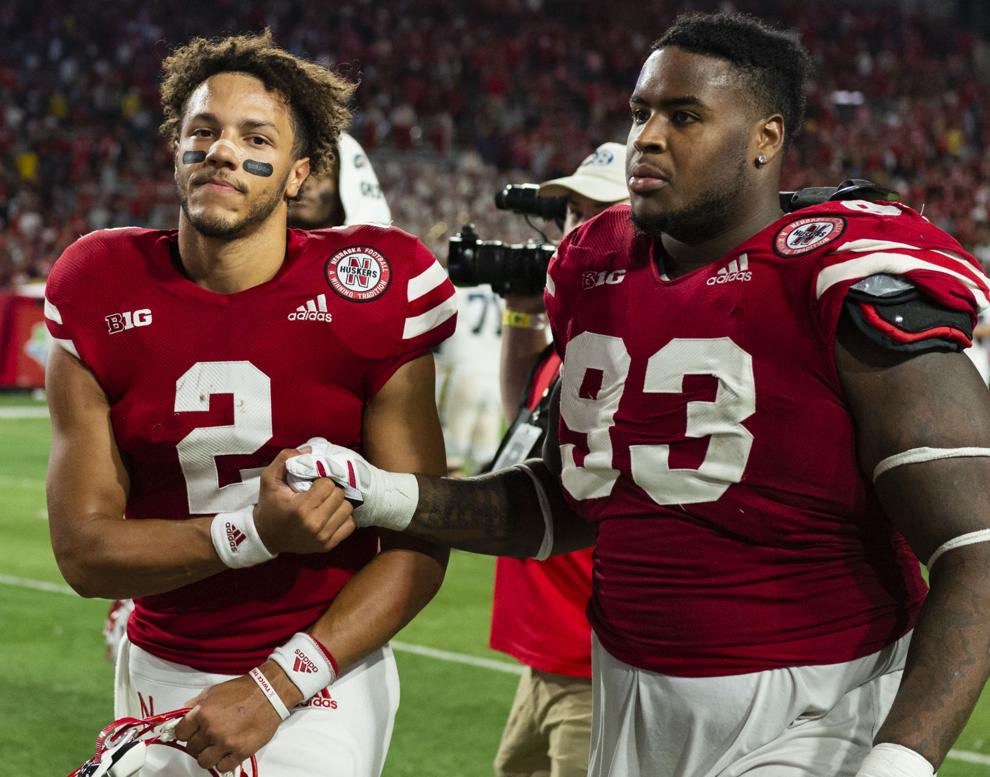 𝘼𝙣 𝙪𝙣𝙩𝙞𝙢𝙚𝙡𝙮 𝙨𝙩𝙪𝙢𝙗𝙡𝙚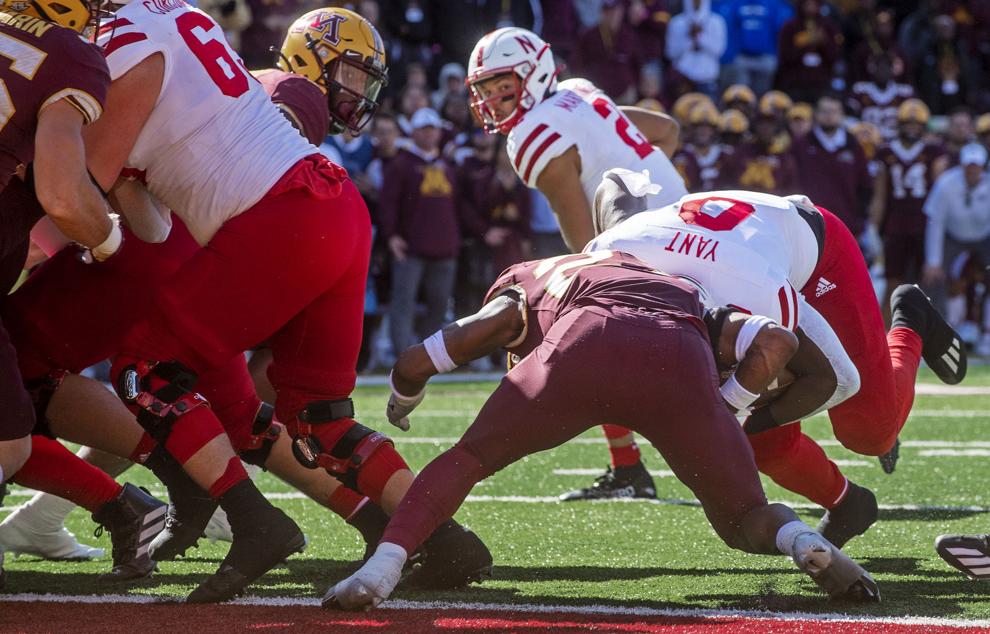 𝙅𝙪𝙨𝙩 𝙖 𝙗𝙞𝙩 𝙤𝙪𝙩 𝙤𝙛 𝙧𝙚𝙖𝙘𝙝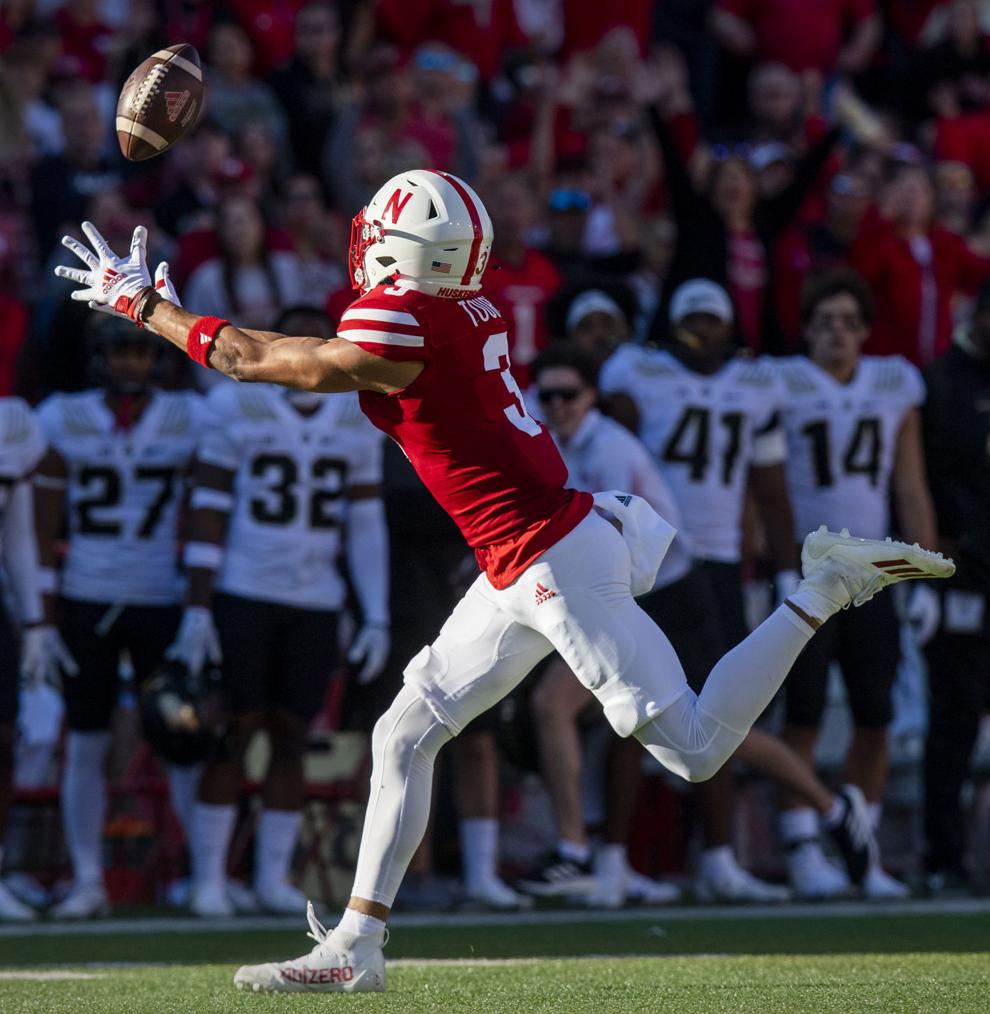 𝙁𝙧𝙤𝙨𝙩'𝙨 𝙛𝙞𝙚𝙡𝙙 𝙜𝙤𝙖𝙡 𝙜𝙖𝙢𝙗𝙡𝙚 𝙙𝙤𝙚𝙨𝙣'𝙩 𝙥𝙖𝙮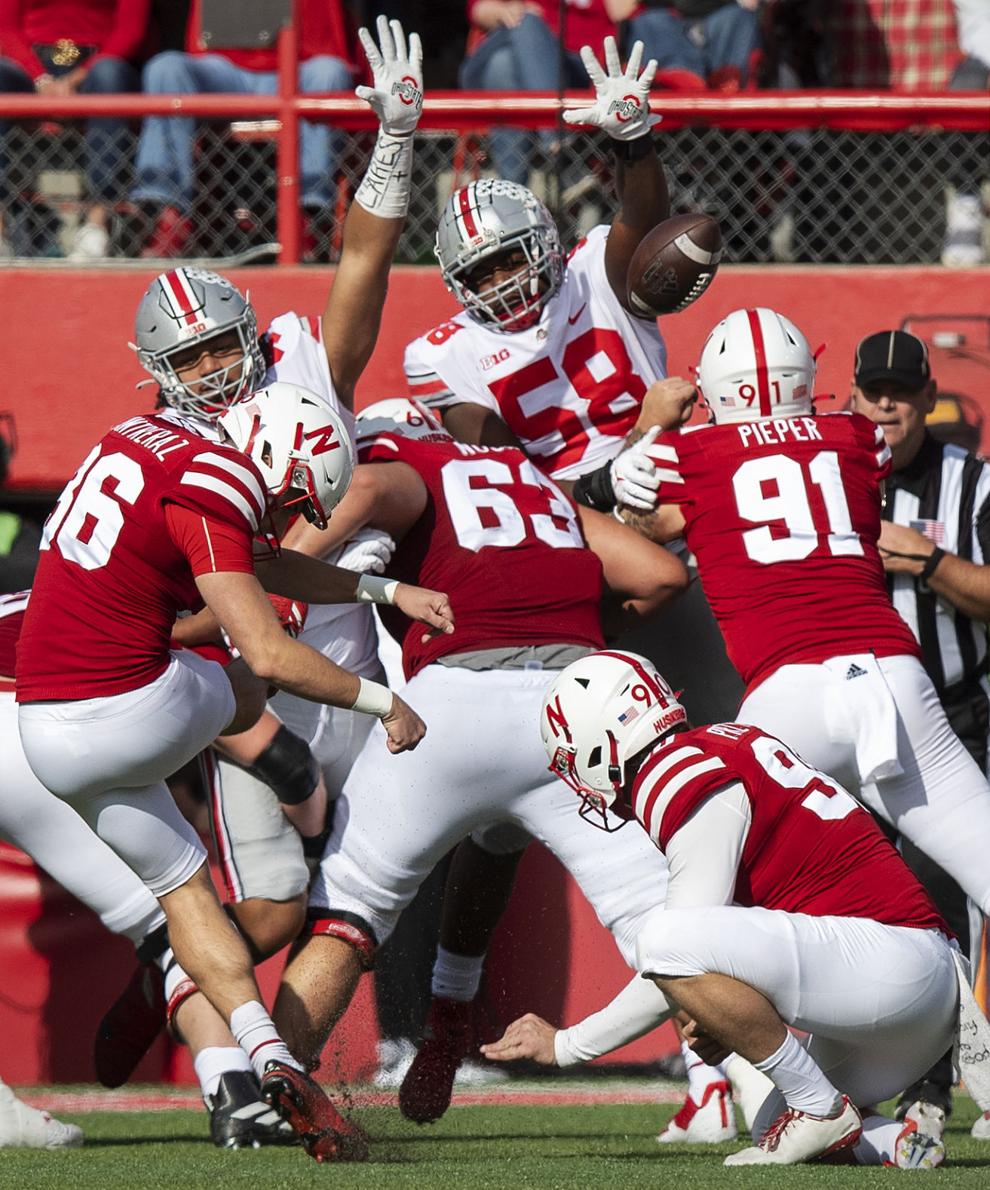 𝘿𝙞𝙙𝙣'𝙩 𝙩𝙖𝙠𝙚 𝙡𝙤𝙣𝙜 ...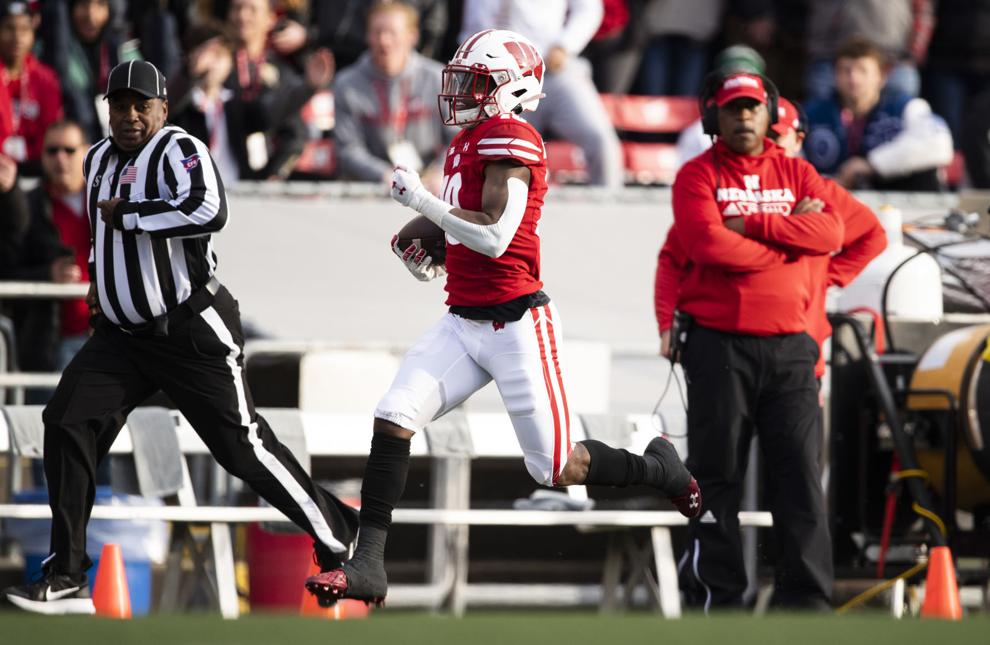 𝙎𝙥𝙚𝙘𝙞𝙖𝙡 𝙩𝙚𝙖𝙢𝙨 𝙨𝙩𝙧𝙞𝙠𝙚𝙨 𝙤𝙣𝙚 𝙡𝙖𝙨𝙩 𝙩𝙞𝙢𝙚