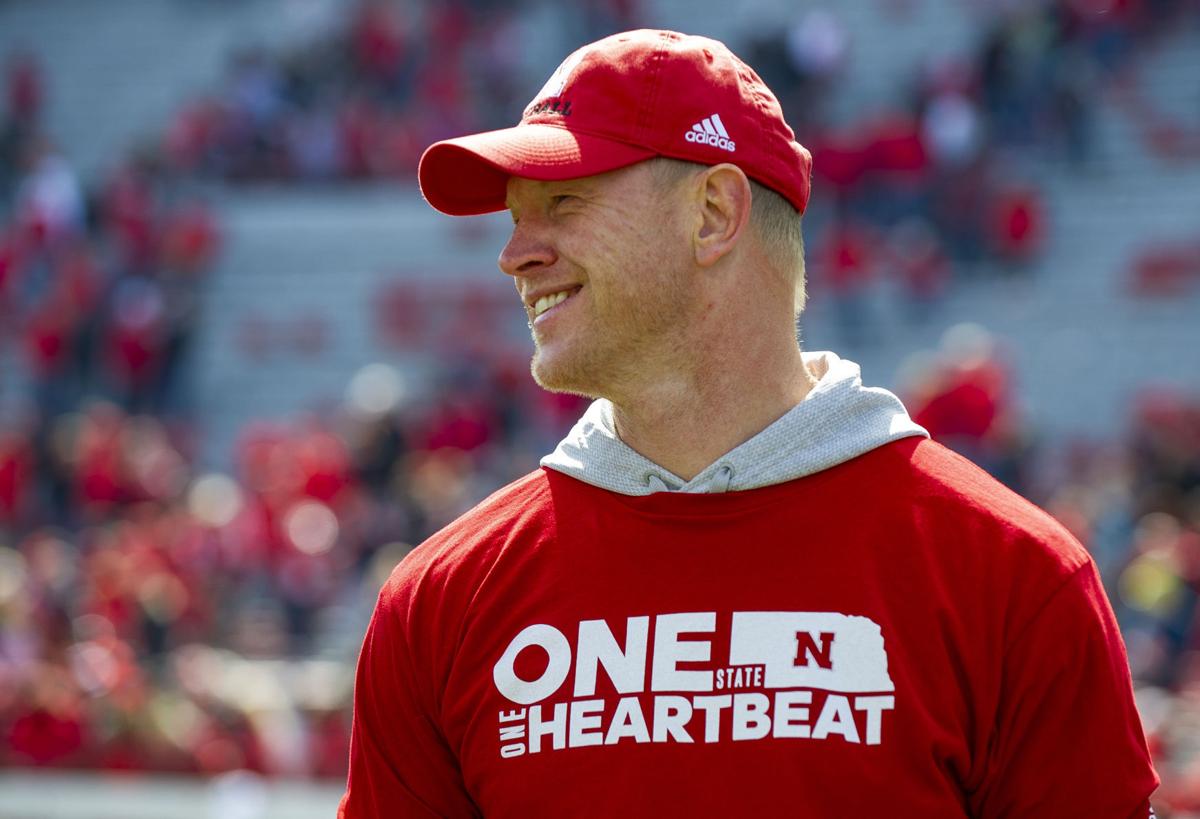 We could've sworn the Big Ten canceled its fall football season. That happened, right?
If we're not mistaken, the conference's commissioner, Kevin Warren, stumbled all over himself Aug. 11 in half-answering BTN studio host Dave Revsine's excellent line of questioning. We really didn't get sufficient answers from Warren as to why the league said no-go to the fall season. But it happened. We didn't dream it.
It just seemed that way because all the way up until Wednesday, there appeared to be some level of denial among fans in the conference. They definitely still want answers. Good news on that front: They got some of them from Warren on Wednesday, and it certainly helped. Note that he said the Big Ten's decision to bypass the fall won't be revisited. Even so, some fans still will hold out hope that there could be some form of Big Ten football this fall. They cling to that faint hope like a rock climber clinging to a crease in a mountain by his fingertips. They're looking for a toehold, anything to keep the ball in the air, so to speak. 
It felt like a pipe dream before Wednesday. It feels like even more of one now. These are remarkably strange times, though. Remarkable? Well, Dr. Anthony Fauci a few weeks ago mentioned that goggles might be a good idea. Face coverings and goggles and what's next? I suggest keeping an open mind. And, in the spirit of open-mindedness, you won't catch me completely dismissing Jeff Snook's report that had some Big Ten football fans buzzing Wednesday morning.  
Snook, by the way, is a 1982 graduate of Ohio State. He's written 14 nonfiction books, including four related to Buckeye football. He has sources. Who doesn't nowadays? But Snook seems credible. He certainly attracted the clinging-to-any-shred-of-hope crowd's attention with his assertion that Buckeye athletic director Gene Smith, with the full support of OSU president-elect Kristina Johnson, had been working behind the scenes for the past several days to organize fellow Big Ten athletic directors in convincing at least five other university presidents to move forward with a 10-game season to be played among six teams. 
Snook cited a "source familiar with the movement." If he could identify that source and get him or her on the record, I'd lead the movement to make Snook the Big Ten commissioner. 
In this proposed format, each team would play the other five Big Ten teams who are participating twice -- once at home and once on the road, beginning on either Sept. 26 or Oct. 3. The season would conclude by mid-December and there would no Big Ten title game.
As of Tuesday night, Snook's source claimed that NU system President Ted Carter, Penn State President Eric Barron and Iowa President Bruce Harreld were on board with the new plan. The group apparently hoped to convince two other universities, notably Wisconsin and Michigan, to join them. 
As of Wednesday morning, Nebraska head coach Scott Frost had heard nothing from anyone regarding the "Gene Smith plan," I'm told. The clinging-to-every-morsel-of-hope crowd doesn't want to hear that. But don't kill the messenger. I should also point out that in this remarkable period of college football, news can change markedly by the hour. That was happening Wednesday, as Warren released a statement and UNL Chancellor Ronnie Green followed with a radio appearance on KLIN. Green's messages jibed with that of the commish. That was one takeaway. 
Another takeaway: The fall-ball conversation is essentially over. And let's face it, we probably wouldn't have been having the conversation at all this week, at least with not as much rancor, if Warren initially would have been clearer and more thorough in laying out reasons for the Big Ten's decision to cancel. The Pac-12 handled the matter with much more aplomb, announcing immediately Aug. 11 that its CEO group voted unanimously to postpone all sports, including football and basketball, through the end of the year. Warren until Wednesday declined to discuss how he and the Big Ten Council of Presidents and Chancellors arrived at their decision.
The Pac-12 also released the findings of its medical advisory group right away. That group detailed its three most pressing concerns. The Big Ten for some reason waited until Wednesday to go into detail about its reasons, a poor decision that hurt the league's credibility. 
Meanwhile, we haven't heard from Frost since the Big Ten's no-go decision. We'll hear from him eventually. Frankly, I respect his silence. He doesn't owe anyone an explanation for anything. He said all he wanted and probably needed to say Aug. 10. He was passionate about why Nebraska needed to play in the fall and why it should be able to play. He went so far as to say Husker officials would look for teams to play if the Big Ten were to shut down its fall season, especially if other Big Ten schools would join NU in doing so.
It seemed like a financially necessary (and fun) idea at the time. Still does.
Remember, the day after Frost spoke, Warren ripped out the hearts of Husker fans and fans all over the Big Ten by pulling the plug on the fall season. Frost was the "bad guy" in some media quarters for a day or so for expanding on the idea of his program playing a "rogue" schedule. But now it's Warren who draws the most ire because of his lack of strong leadership. It's created a lot of confusion. It's difficult to know what to believe and whom to believe. 
Through all the haze, at least one thing crystallized Wednesday: If you're still clinging to hopes of a fall season, it's appears to be time to relent.