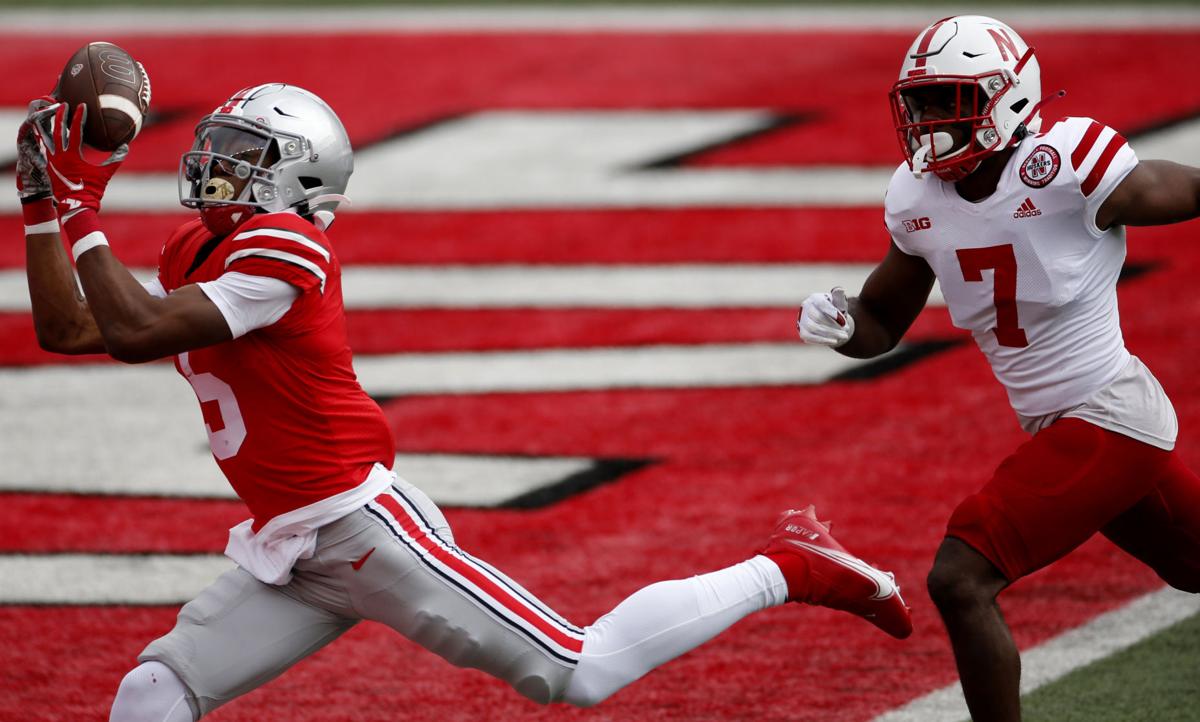 Things I know, and things I think I know: 
Ernest Hemingway once tossed out this pearl of wisdom.
"Write hard and clear about what hurts," he said.
This is going to hurt, Nebraska football fans. But stay with me. There are certain truths we simply need to stare in the face in order to make sense of life. This particular nugget of truth comes from Bill Bender of The Sporting News, who made an appearance Friday on "Early Break" (93.7 FM). 
In discussing Ohio State's unsettled quarterback situation — former five-star prospect CJ Stroud, a freshman, has the lead in the three-man race entering the summer months — Bender made a good point. 
"You know, I don't think it's going to matter who the quarterback is because if you look at their receiver room ... it's crazy to say this, but I think they've got at least four or five first-round NFL picks in their receiving room alone," said Bender, of Pickerington, Ohio, in the heart of Buckeye country. 
Wonderful news for Nebraska and everyone else in the Big Ten. Just wonderful.
"Well, they've got two for the next draft in (Chris) Olave and (Garrett) Wilson," Bender said. "With those guys, I'd almost guarantee it."  
Sophomores Julian Fleming and Jaxon Smith-Njigba — a pair of former five-star prospects — also have the look of future first-rounders, Bender said.
So, some perspective: Nebraska hasn't had an NFL first-round pick at any position since 2011, when cornerback Prince Amukamara went 19th overall to the New York Giants.
"Oh, my God," Bender said when told of that fact. 
Yes, I understand, Nebraska needs to set its sights on finishing first in the Big Ten West Division before thinking too much about overtaking perennial power Ohio State. That said, Scott Frost and his Husker staff need to always have the Buckeyes in mind. They're ultimately the standard. They're what the Huskers want to become.
Along those lines, Bender mentioned a name to watch in the Big Ten this season: defensive end Jack Sawyer, a freshman from Pickerington. The 6-foot-4, 245-pound Sawyer had four sacks in the spring game, and people already are comparing him to the Bosa brothers (Nick and Joey), Bender said. 
Sawyer was a five-star player in high school and the No. 1 overall player in Ohio in the class of 2021. 
This is what Nebraska's chasing. No sense in hiding from the truth.  
"Coach Frost needs to come to Pickerington and grab some of these Ohio kids," Bender said.
If only life were that simple.
* Nebraska athletic director Bill Moos told me that he was never contacted for the Pac-12 commissioner job, even though his name surfaced in reports as a possibility for the position.
I completely believe that Moos wasn't contacted, particularly after seeing the Pac-12's choice for the gig.
If you have never heard of George Kliavkoff before, you're not alone. He comes to the Pac-12 after serving as the president of entertainment and sports for MGM Resorts International, a role he has held since 2018. He also served as a member on the WNBA's Board of Governors, BetMGM and Cirque du Soleil Entertainment Group during his time at MGM.
President of entertainment and sports? Think about that job description for a second. Not a bad life. 
Kliavkoff wasted no time in making clear he's in favor of playoff expansion in college football.
That'd be one way for the Pac-12 to get a team involved.  
* In case you missed it, Oklahoma topped ESPN's post-spring football rankings, followed by (in order) Alabama, Georgia, Clemson, Ohio State and Iowa State.
The Sooners' offense is loaded, led by a returning starter at quarterback in Spencer Rattler. 
Bender, though, was skeptical about the Sooners being No. 1.
"Some people believe Oklahoma may finally have it on defense, at least enough to win a national championship," he said. "We'll see if that's the case. I'm always skeptical when it comes to defense in the Big 12." 
* We'll soon find out if Garth Brooks can sell 90,000 tickets for a Memorial Stadium show. He's a powerful force. In fact, he's a rare force in today's entertainment world.
He's part of an extremely small list of performers who could sell out a massive stadium on their own. 
Our extremely well-connected entertainment writer, L. Kent Wolgamott, says Taylor Swift is an example of a performer who might sell 90,000 tickets in Lincoln. Kenny Chesney is a gigantic draw as well, Wolgamott says. 
Could the Foo Fighters sell 90,000 tickets in Lincoln? 
"I doubt they could sell out the stadium by themselves, but on a (tour) package they headline, it would be very possible," Wolgamott told "Early Break" listeners.
* A quick personal note: "Early Break," co-hosted by Jake Sorensen along with yours truly from 6 a.m to 8 a.m. weekdays on The Ticket, enjoyed its five-year anniversary last week. I feel blessed to work alongside Jake, an excellent conversationalist. The 30-year-old even talks to our family chickens. Maybe he could talk to the fox that comes around the yard sometimes. We had quite an ordeal not long ago. Just sayin'.  
A look at the 2021 Nebraska football schedule
Week 0: at Illinois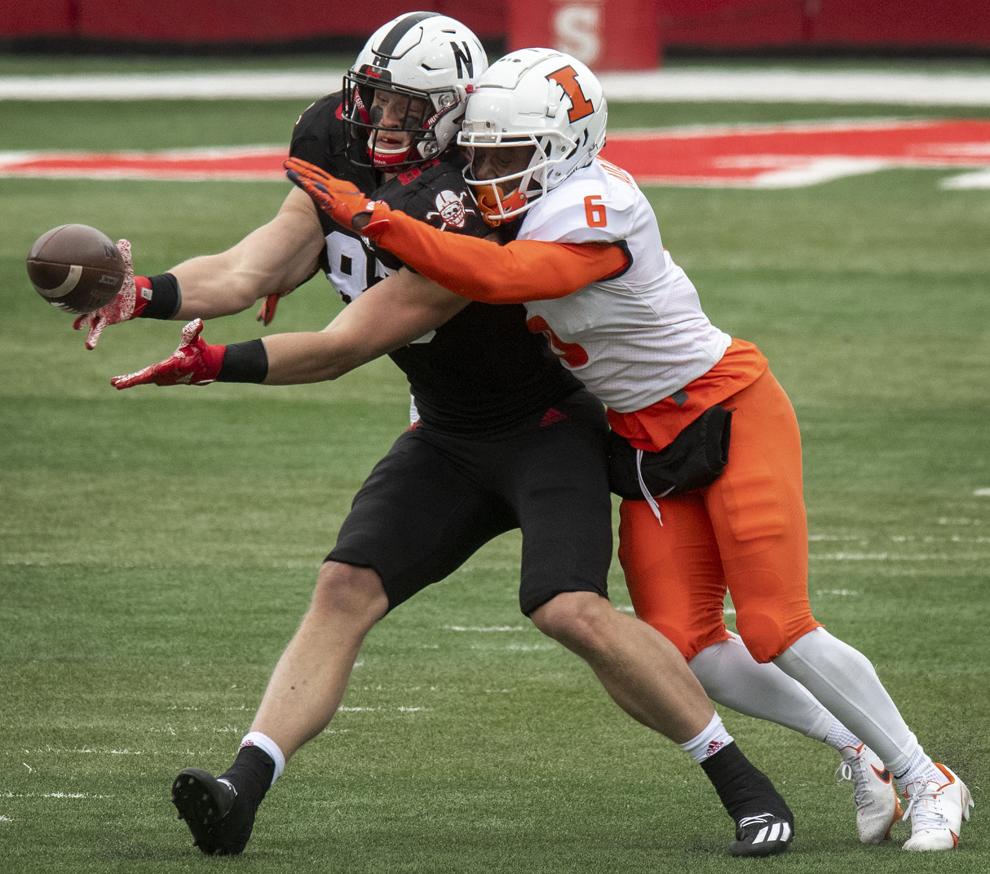 Last time the Huskers and Illini played: Illinois 41, Nebraska 23 (2020)
All-time series: Nebraska leads, 11-4
Week 1: vs. Fordham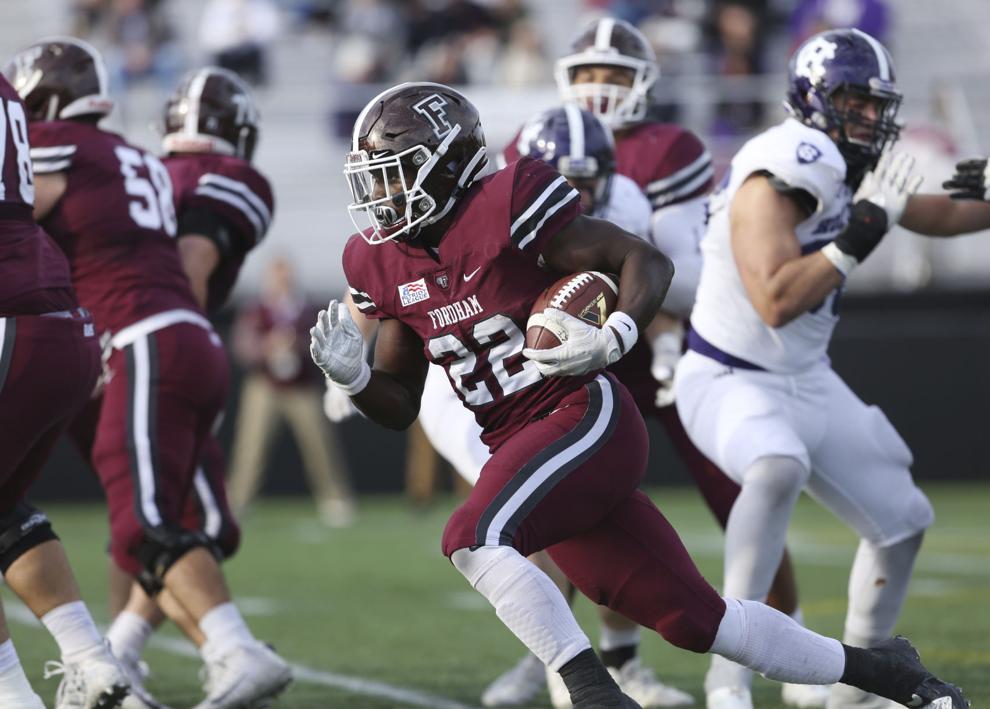 Fordham in 2020: 2-1 (shortened by COVID-19)
Last time the Huskers and Rams met: No previous matchups
Week 2: vs. Buffalo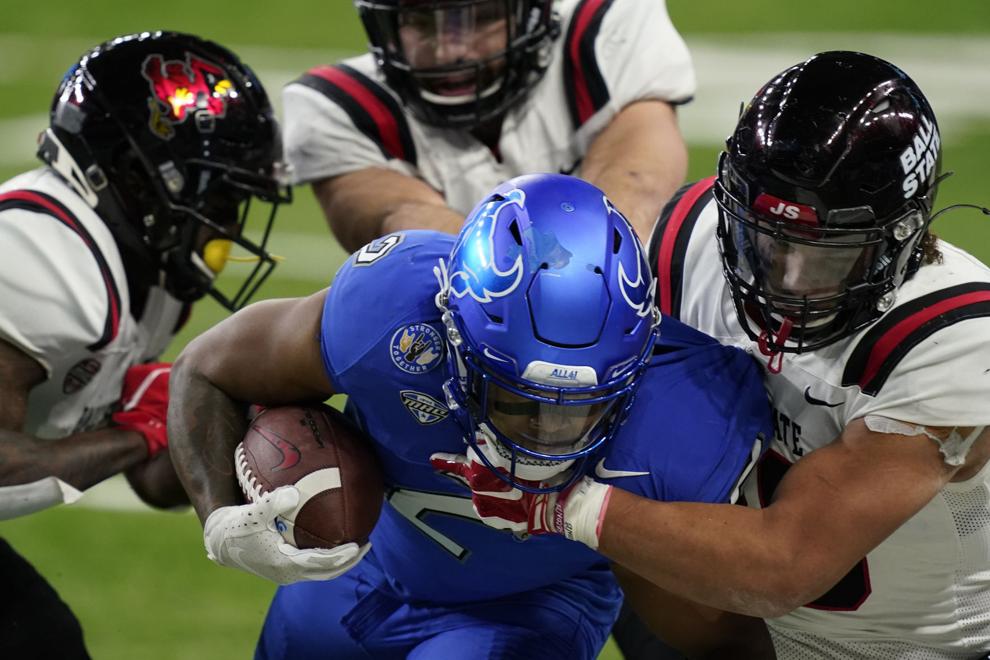 When: Sept. 11, 2:30 p.m. 
Buffalo in 2020: 6-1 (5-0 in MAC)
Last time the Huskers and Bulls met: No previous matchups
Week 3: at Oklahoma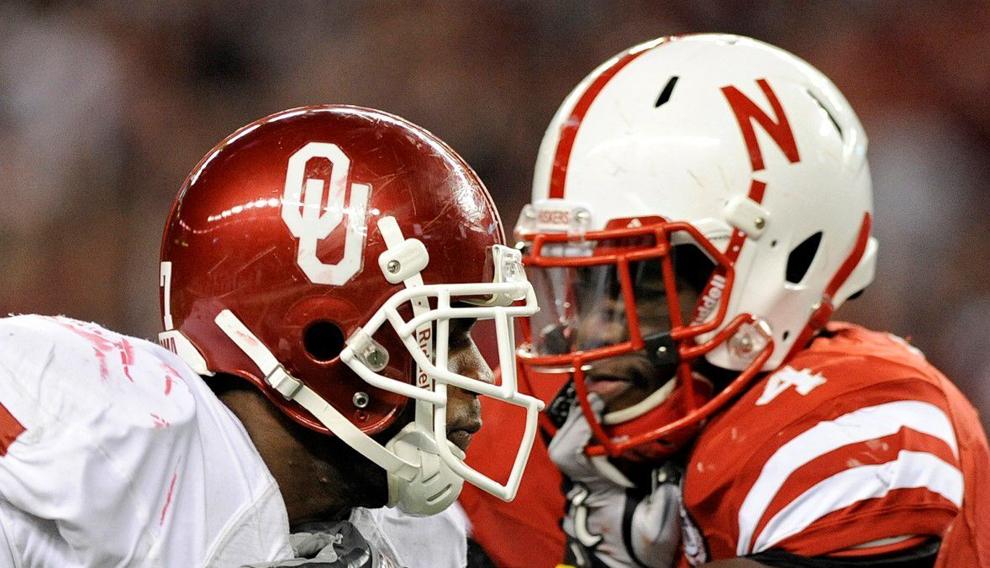 Oklahoma in 2020: 9-2 (6-2 Big 12)
Last time Huskers and Sooners played: Oklahoma 23, Nebraska 20 (Dec. 5, 2010, Big 12 Championship)
All-time series: Oklahoma, 45-38-3
Week 4: at Michigan State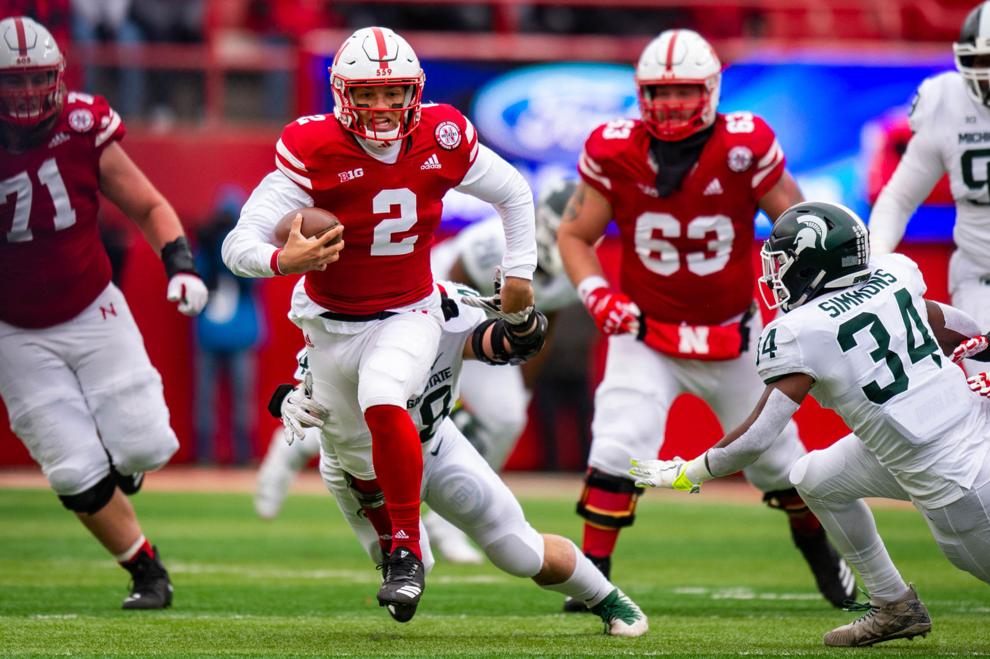 Where: East Lansing, Michigan
Michigan State in 2020: 2-5
The last time the Huskers and Spartans played: Nebraska 9, Michigan State 6 (Nov. 17, 2018)
All-time series: Nebraska leads, 9-2
Week 5: Northwestern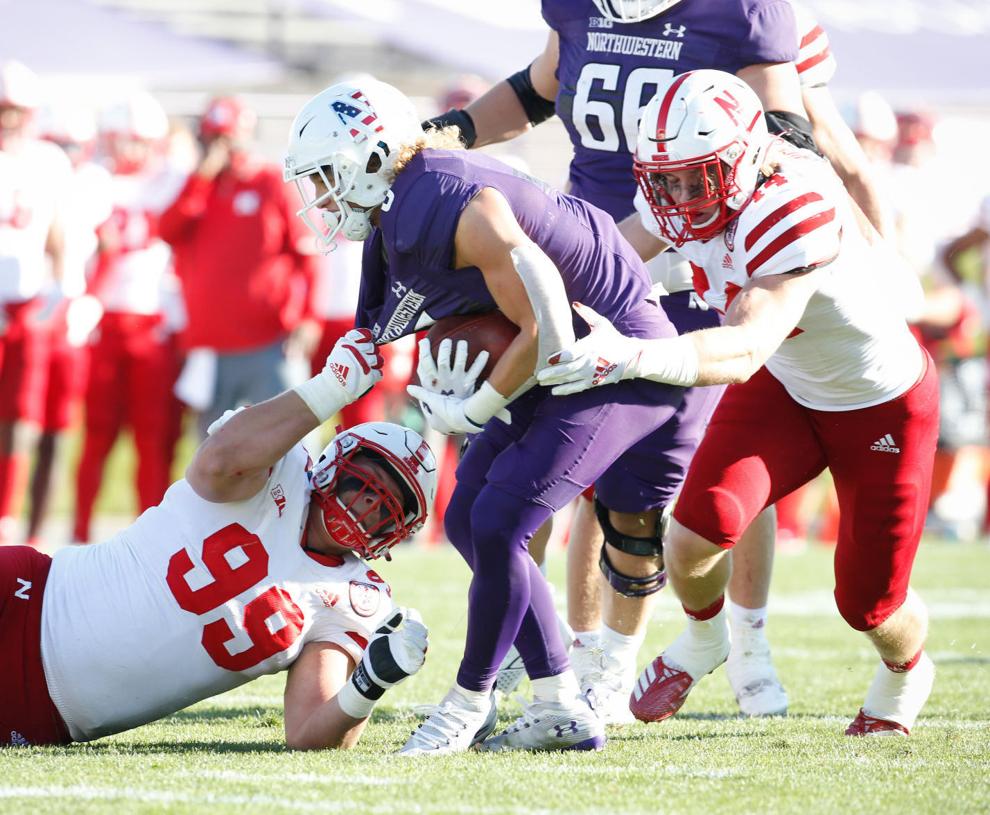 Northwestern in 2020: 7-2, Big Ten runner-up
The last time the Huskers and Wildcats met: Northwestern 21, Nebraska 13 (Nov. 7, 2020)
All-time series: Nebraska leads, 8-6
Week 6: Michigan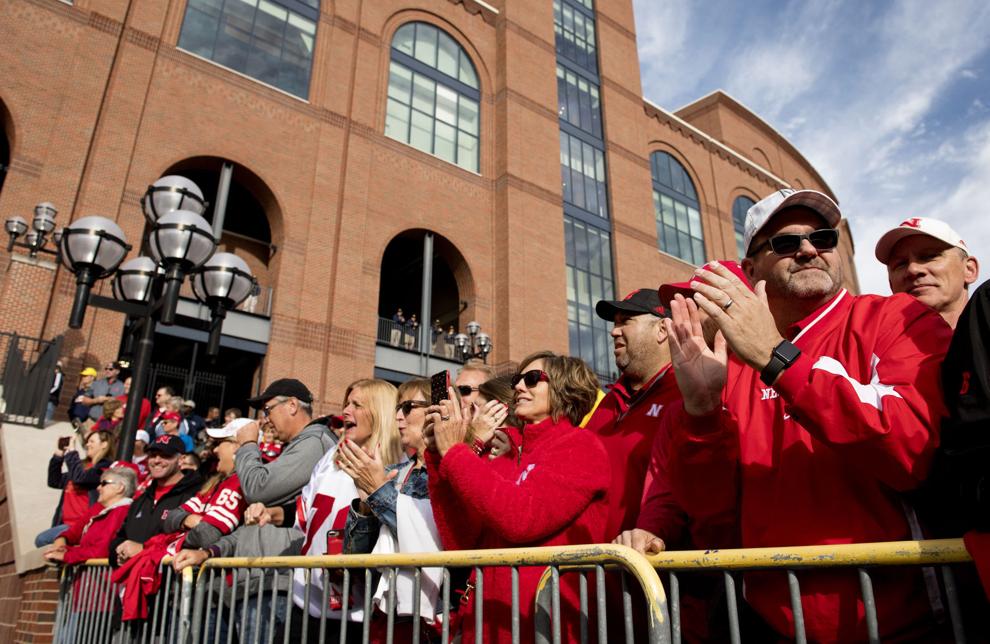 The last time the Huskers and Wolverines played: Michigan 56, Nebraska 10 (Sept. 22, 2018)
All-time series: Michigan leads, 5-4
Week 7: at Minnesota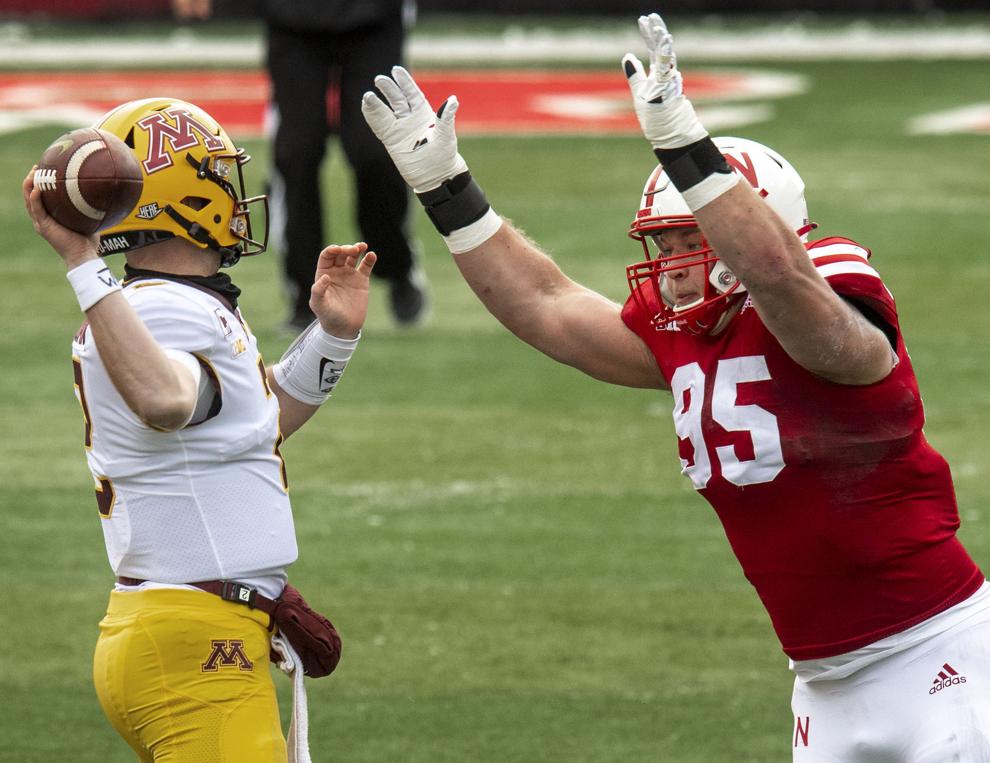 The last time the Huskers and Gophers played: Minnesota 24, Nebraska 17 (Dec. 12, 2020)
All-time series: Minnesota, 34-25-2
Week 9; Purdue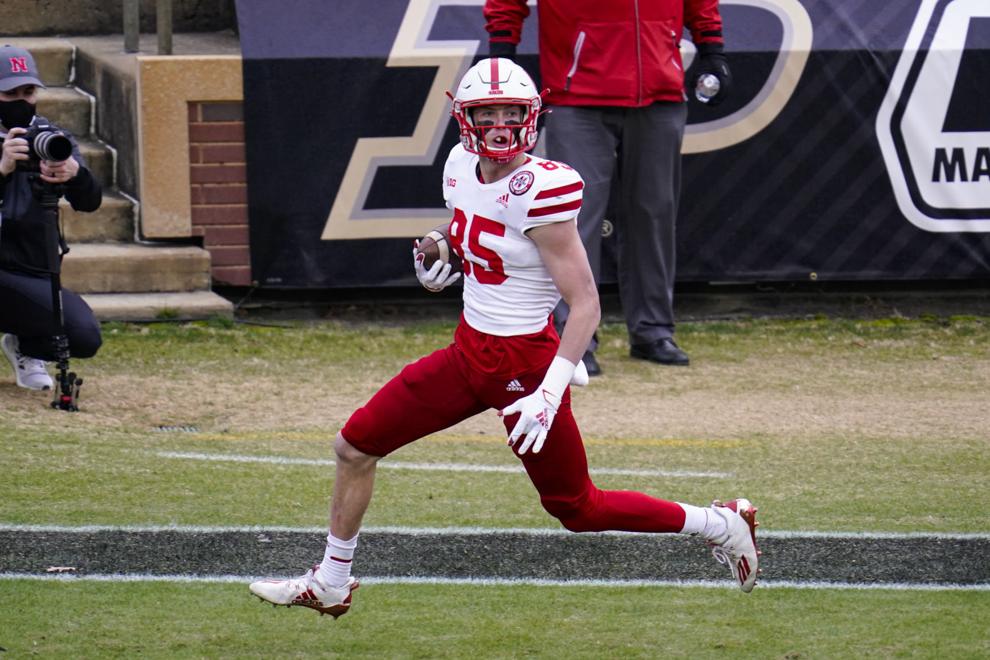 The last time the Huskers and Boilermakers met: Nebraska 37, Purdue 27 (Dec. 5, 2020)
All-time series: Nebraska leads, 5-4
Week 10: Ohio State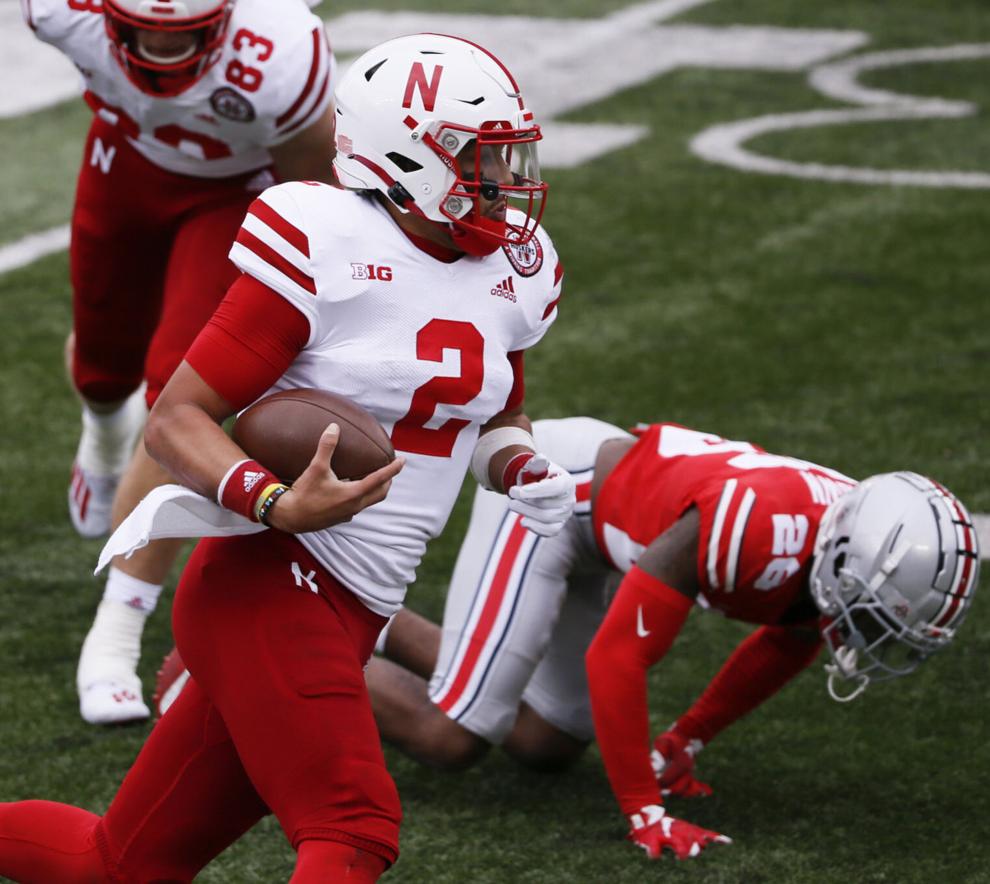 Ohio State in 2020: 7-1 (national runner-up)
The last time the Huskers and Buckeyes met: Ohio State 52, Nebraska 17 (Oct. 24, 2020)
All-time series: Ohio State leads, 8-1
Week 12: at Wisconsin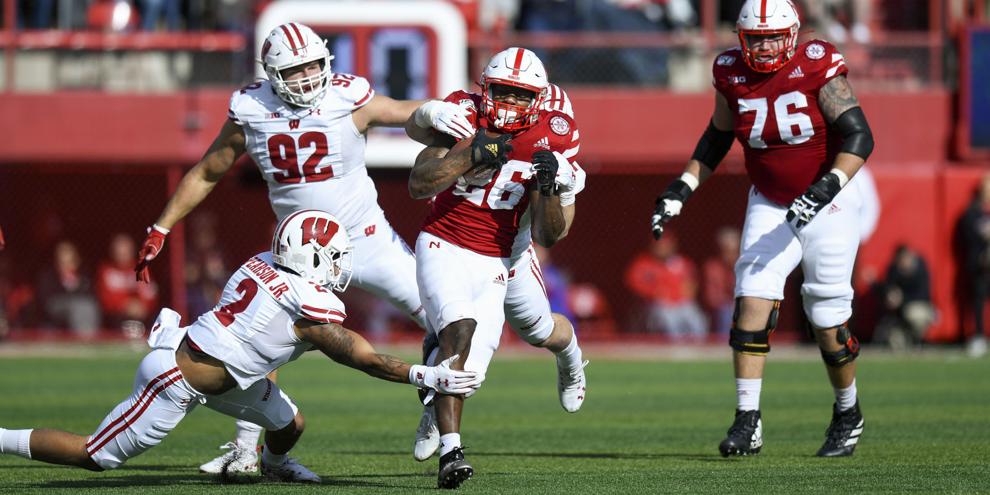 Where: Madison, Wisconsin 
The last time the Huskers and Badgers met: Wisconsin 37, Nebraska 21 (Nov. 16, 2019)
All-time series: Wisconsin leads, 10-4
Week 13: Iowa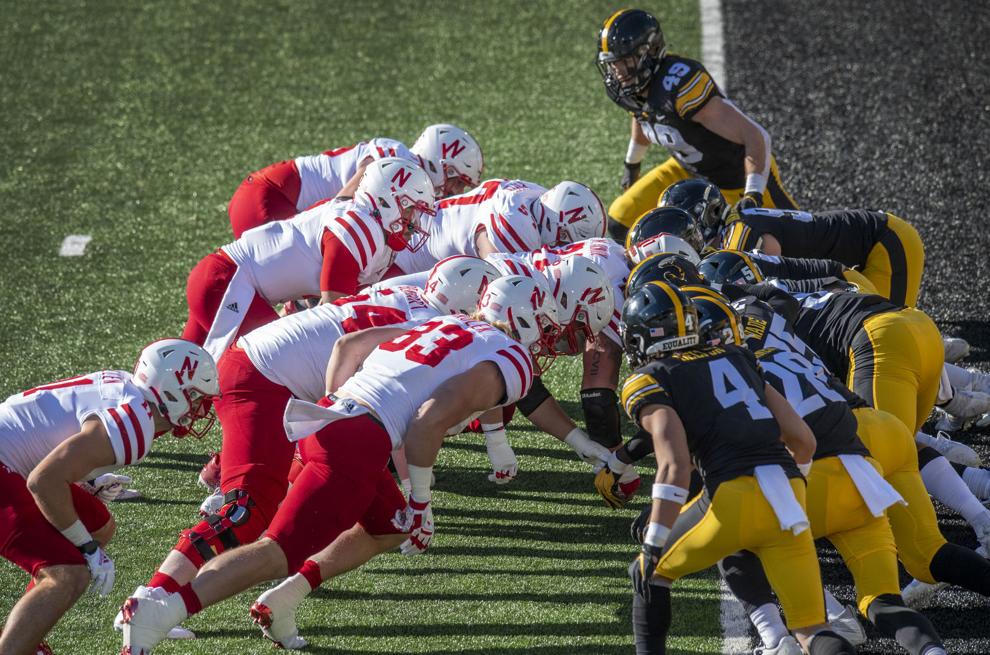 When: Nov. 26, 12:30 p.m. 
The last time the Huskers and Hawkeyes met: Iowa 26, Nebraska 20 (Nov. 27, 2020)
All-time series: Nebraska leads, 29-19-3