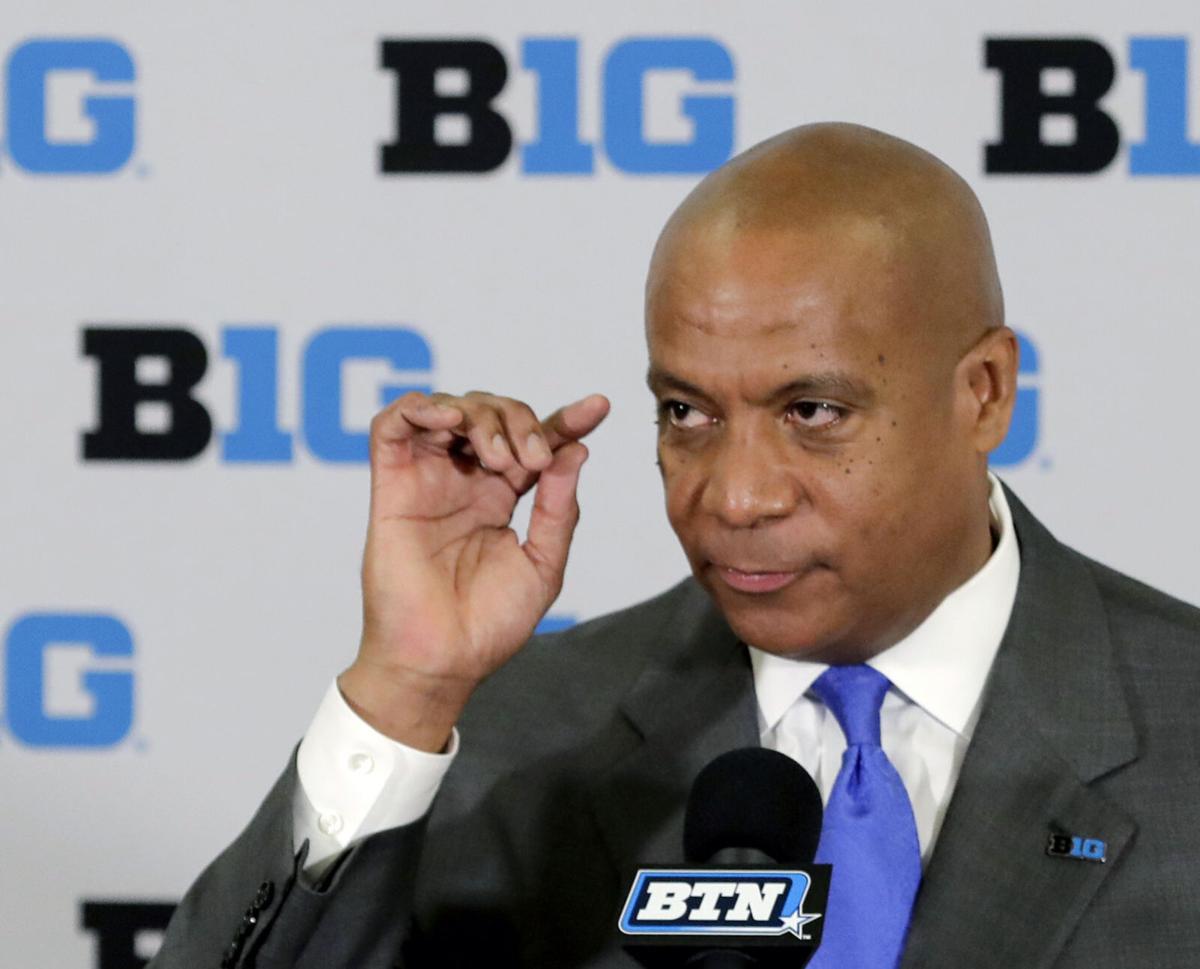 In the journalism world, "why" is an incredibly important word. 
I get the feeling it's not all that important to Big Ten Conference brass. 
You probably know where I'm going with this. Nebraska had a nonconference opponent lined up to play Saturday in Memorial Stadium in place of Wisconsin, which pulled out of a scheduled Saturday game because of a rise in positive COVID-19 tests in its program.
The nonconference opponent that was set to come to Lincoln, Tennessee-Chattanooga, was well-prepared from a safety standpoint. The entire team and coaching staff reportedly tested negative for COVID-19 using PCR tests Wednesday night. UTC's team trucks were loaded with gear and ready to head to Lincoln. Game on. Let's do this. Let the kids play the sport they adore. 
All that was needed was the Big Ten's approval. 
It didn't happen. According to Yahoo Sports, there wasn't even an actual vote during a Thursday morning meeting of conference presidents and chancellors. Who really knows if that's the case? We've been down this road before with the Big Ten, which isn't big on transparency. We've noticed that deficiency time and again during its handling of the pandemic. 
It's strange to me that the Big Ten isn't saying why it denied Nebraska's players the opportunity to play Saturday. 
Why not immediately release a statement? Why say absolutely nothing? Was it simply that the Big Ten previously agreed there would be conference games only and decided to rigidly hold on to that plan, for the sake of being rigid? 
I was told by one Nebraska official, "Don't expect an answer."
Our Nebraska football writer, Parker Gabriel, reached out to the conference for an official statement and of course heard nothing.
It strikes me as haughty that the conference repeatedly ignores such requests.
According to Yahoo Sports, no one among the Big Ten presidents/chancellors was in favor of granting Nebraska permission to play Tennessee-Chattanooga (UNL Chancellor Ronnie Green represented the Huskers at the meeting). 
At any rate, you always read about the Big Ten being about unity. That's so nice. It's also sort of ridiculous, especially in this particular case. Best I can tell, Nebraska in the eyes of many folks apparently is guilty of an aggressive pursuit to give its football student-athletes the best experience possible during their fleeting college careers. NU is doing all it can for student-athletes — including providing high-level safety — during a pandemic that places various forms of stress on all of us. 
Nebraska took some initiative in finding an opponent and preparing to play a game in a safe environment. Why is that a problem? Why is that being criticized? 
Think how thrilled Husker football players were Wednesday when head coach Scott Frost informed them there was potential for a Saturday game after all. 
Then, of course, the Big Ten said no-go, without explanation. The Big Ten always pushes the notion that it has the welfare of the student-athletes in mind above all. I don't buy it. If that were the case, the conference at the very least would provide a reason for why it won't allow Nebraska to play UTC when there would be seemingly no harm whatsoever in doing so. 
Ohio State coach Ryan Day shared in Nebraska's frustrations. And, yes, there are frustrations, even though NU's official joint statement from Green and athletic director Bill Moos showed an admirable level of diplomacy. It's noteworthy, though, that Frost wasn't part of the statement.
"I thought they should have had the opportunity to (add an opponent)," Day told reporters. "There's a team in Lincoln who wanted an opportunity to play, and they aren't playing this week … When you're the head coach and you have to look at your players and say, we aren't playing, even though they did everything right, that's hard to swallow."
It's even harder to swallow when there's no explanation from the league.
Fans also want to know why. It's not an unreasonable request.
But, again, we're talking about a conference that doesn't exactly put a premium on transparency, at least not under its current leadership.
The 2020 Nebraska schedule